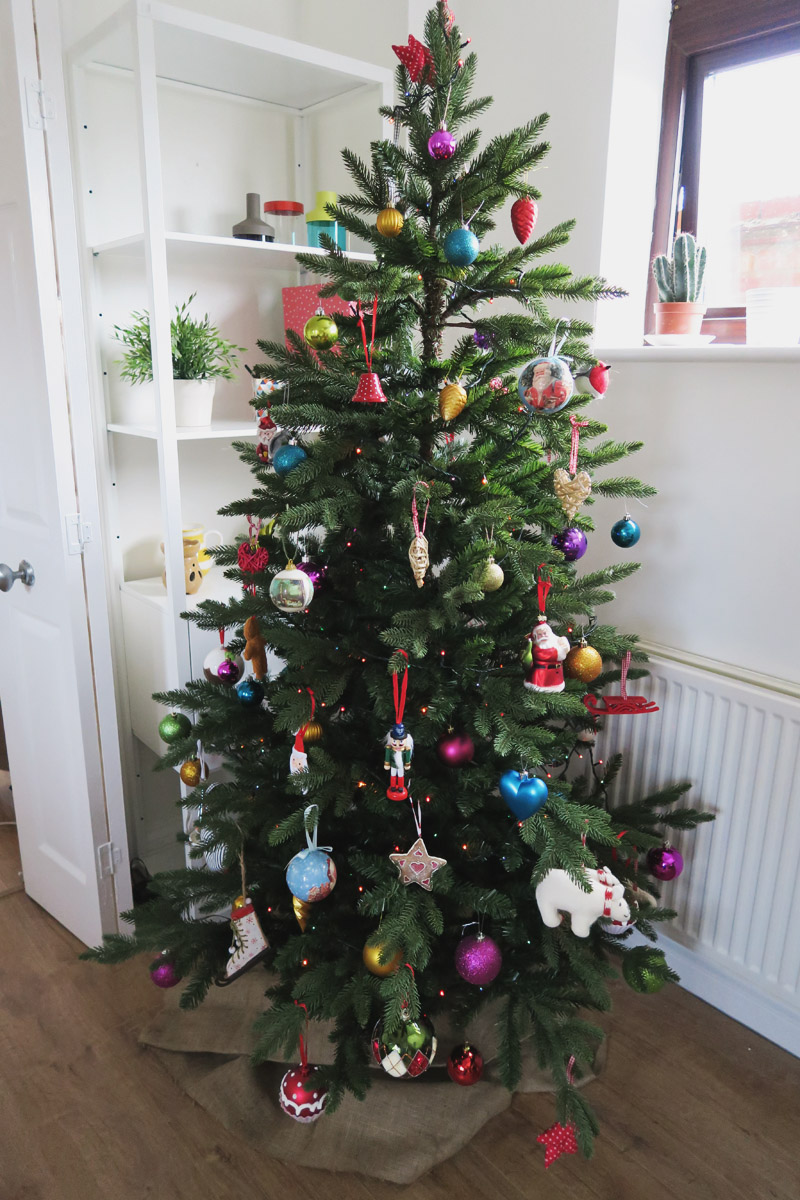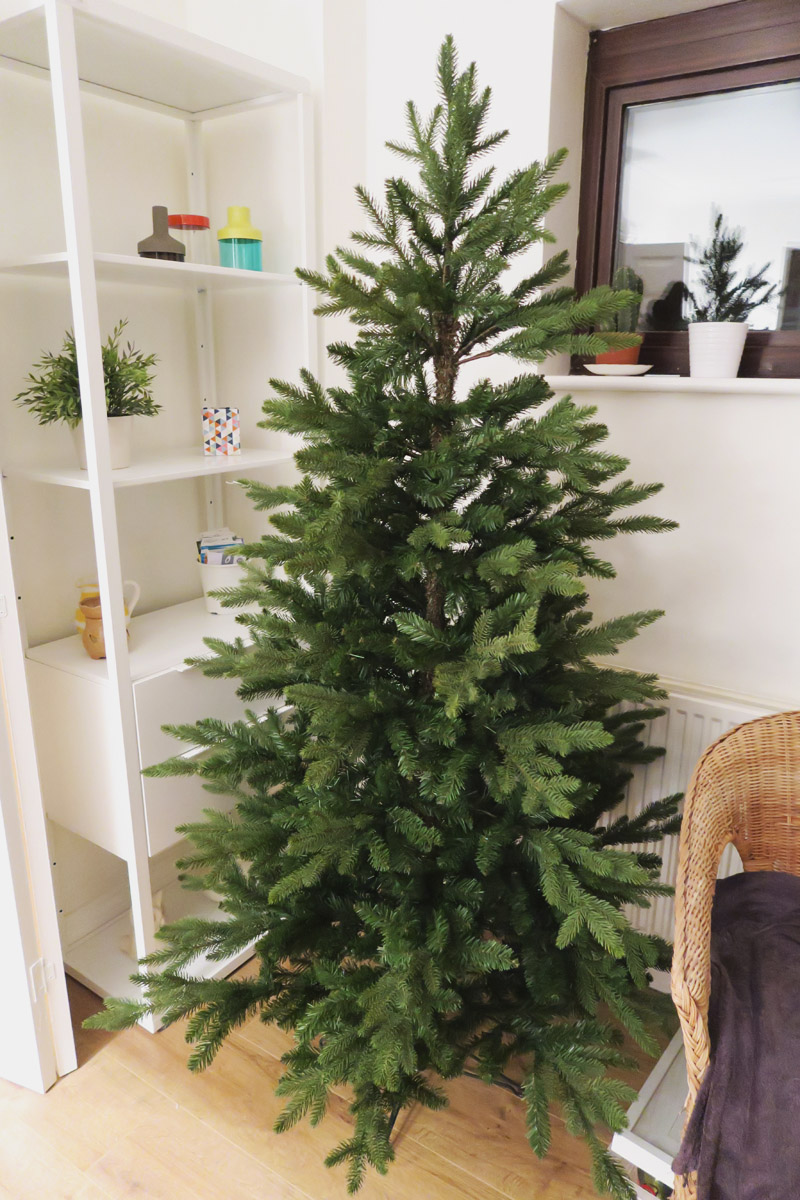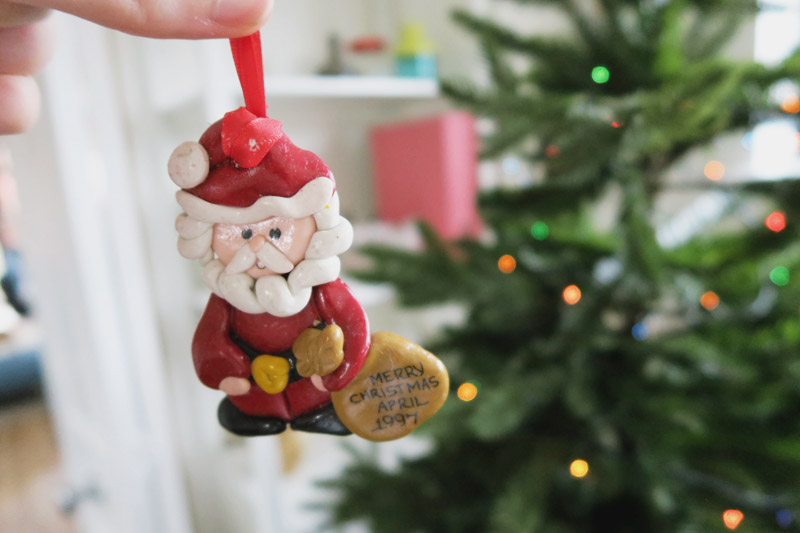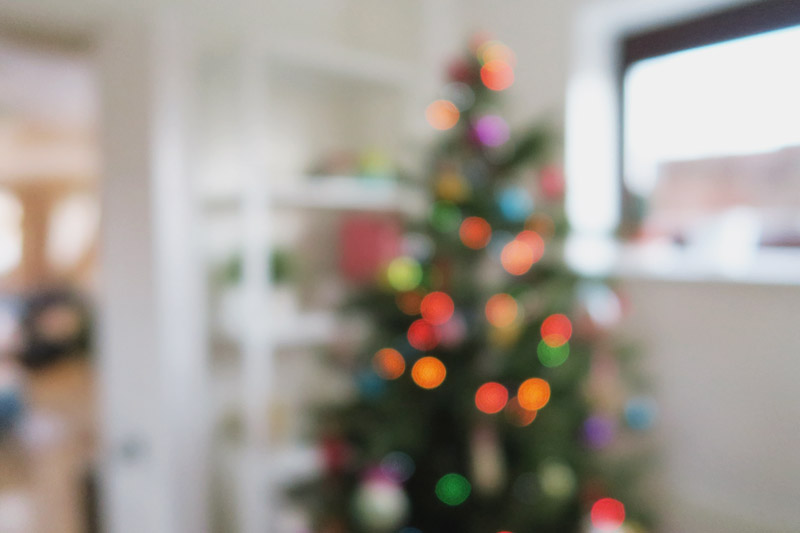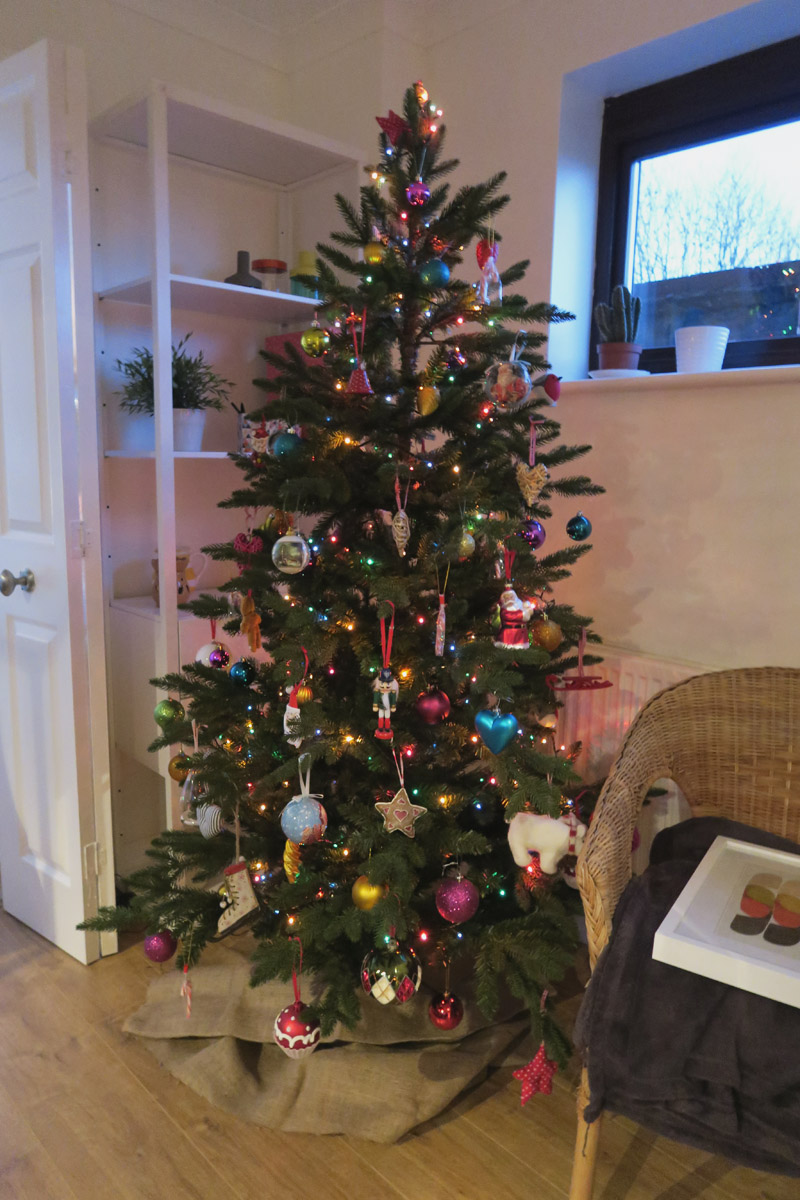 So last weekend, Shane and I put the Christmas Tree up! I was hoping it would help me feel a little bit more festive! I do love it being up with all the pretty coloured lights though – so pretty! And how adorable is my little handmade decoration from 1997 – I'm actually suprised it's still around and hasn't broken or whatever yet! I absolutely love it – I'd love to make more with Shane and we could have one each and a little cat one for Mr Toff haha!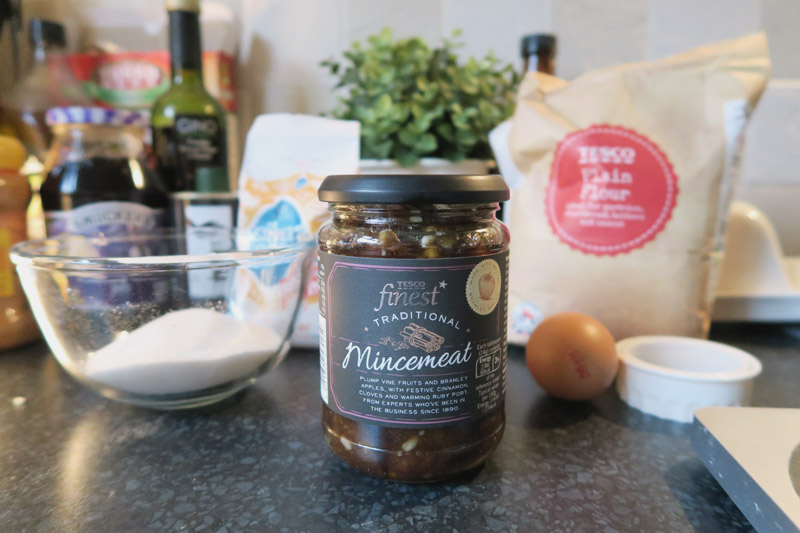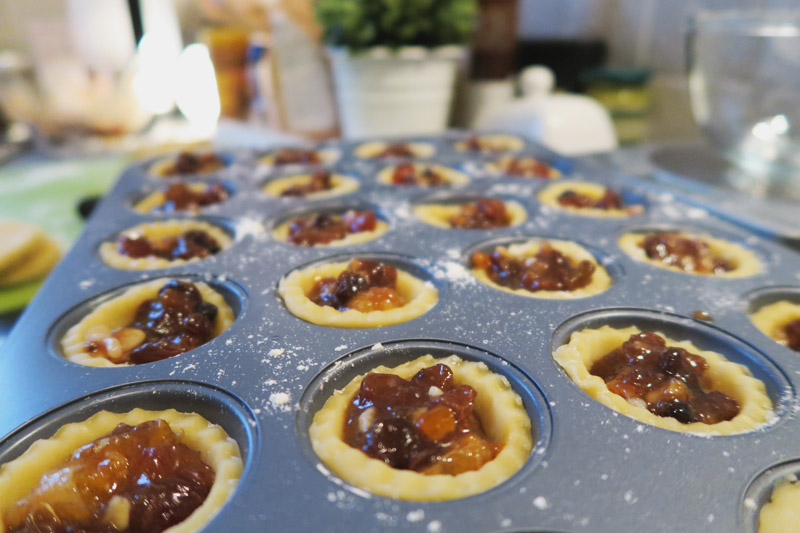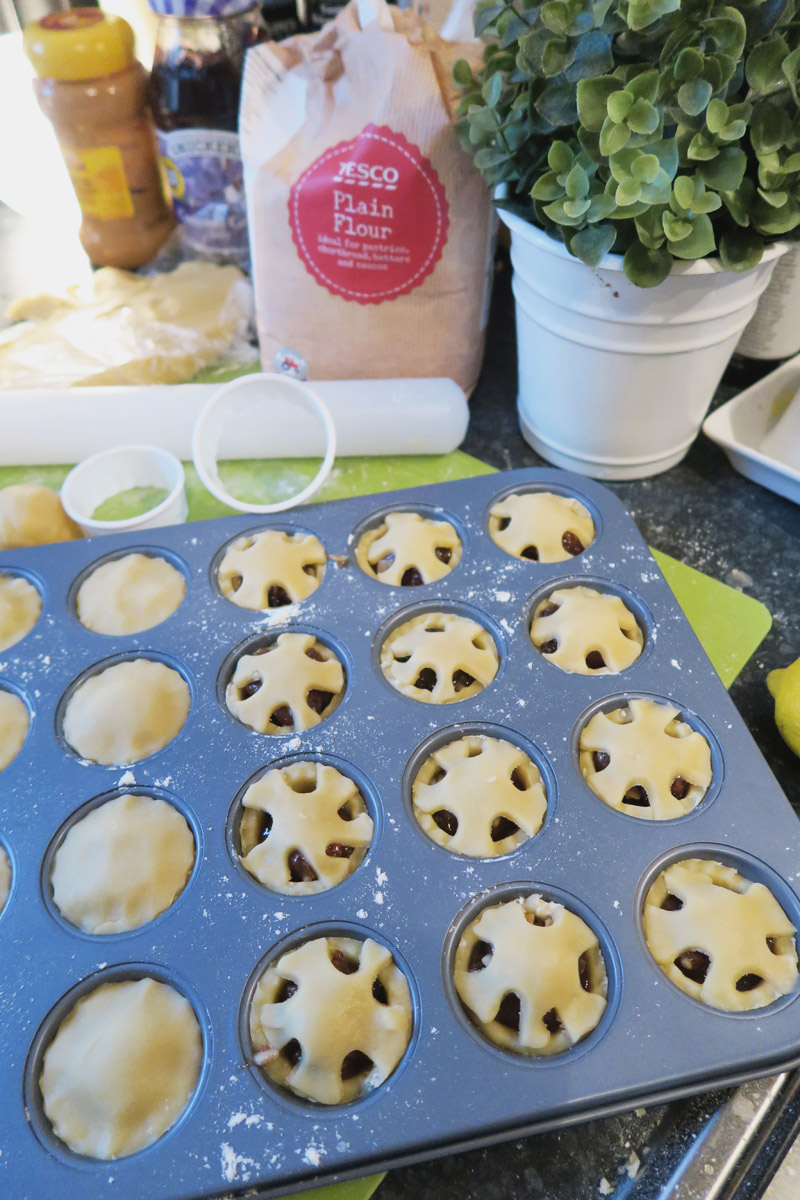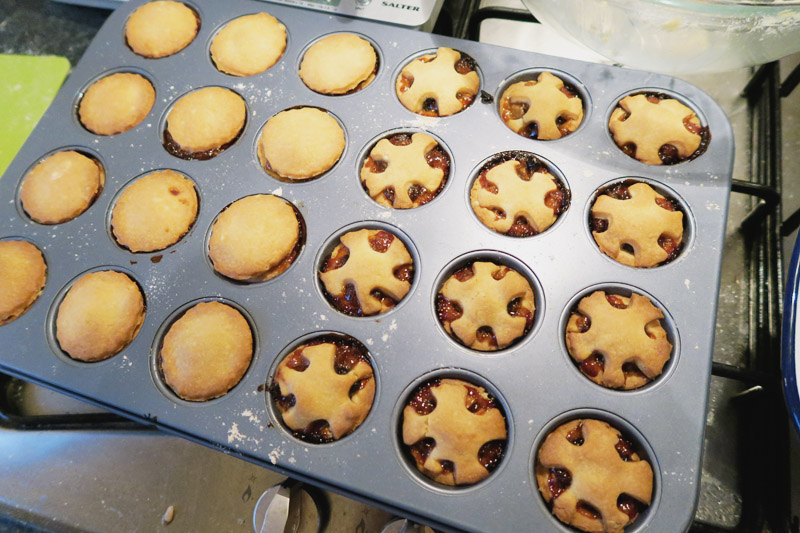 I thought I'd share a couple photos from the afternoon and  my attempt to bake some mince pies. They completely failed though (I'm the worst at baking haha). I didn't have the right cutters, I didn't roll the pastry out thin enough and they completely stuck to the baking tray, so we ended up scooping the filling out haha! Such a fail! They did make the house smell nice though!
Have you got your tree up yet? And are you a white lights or coloured lights person?