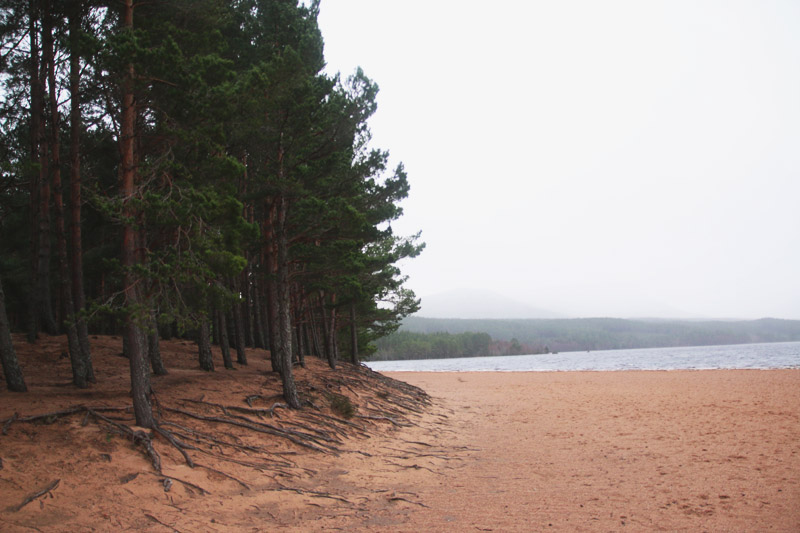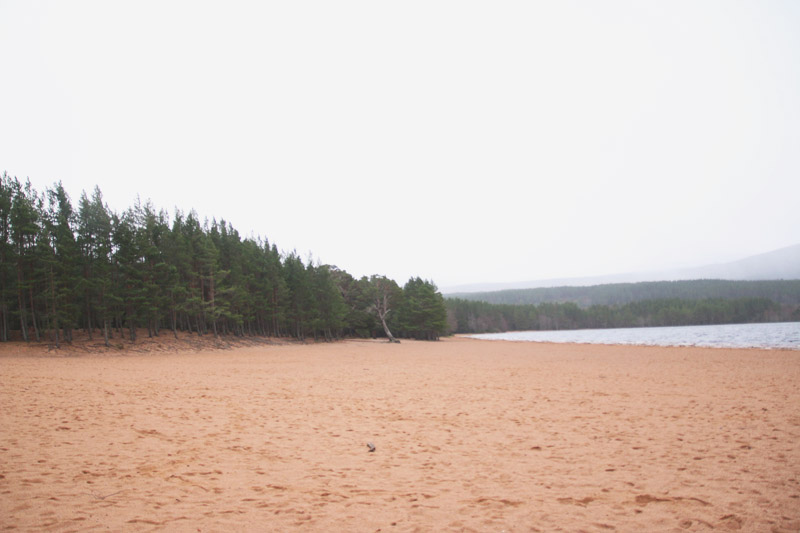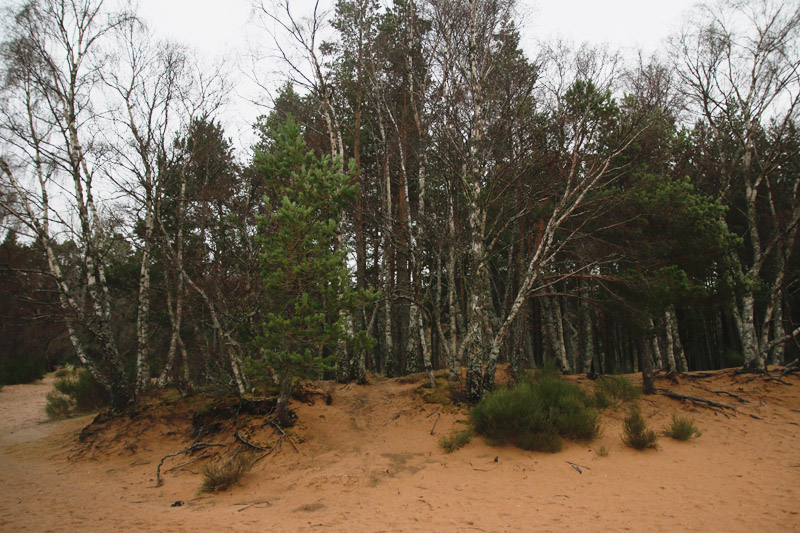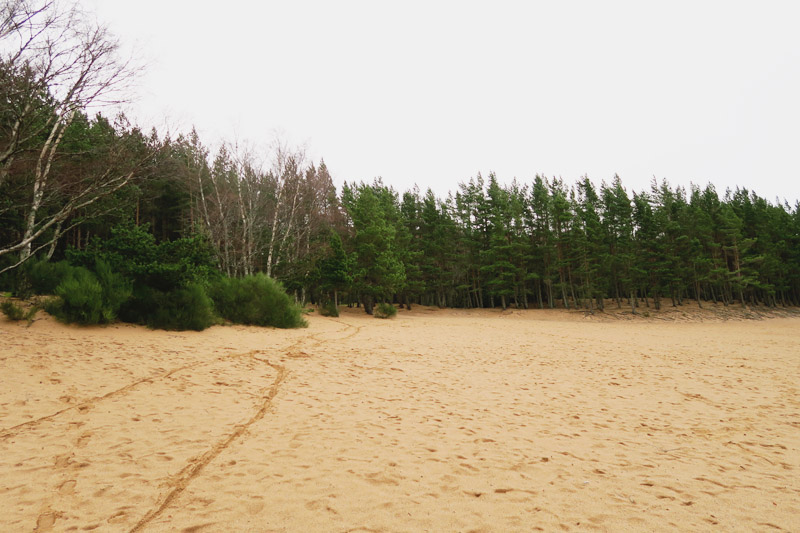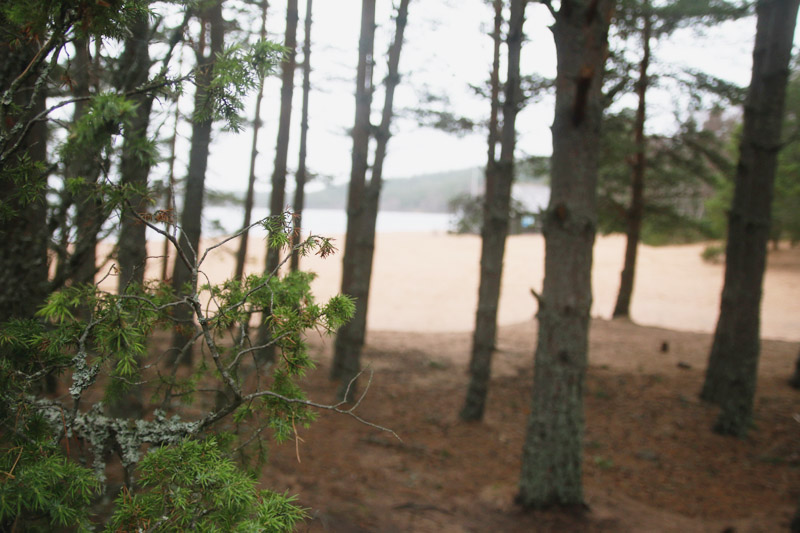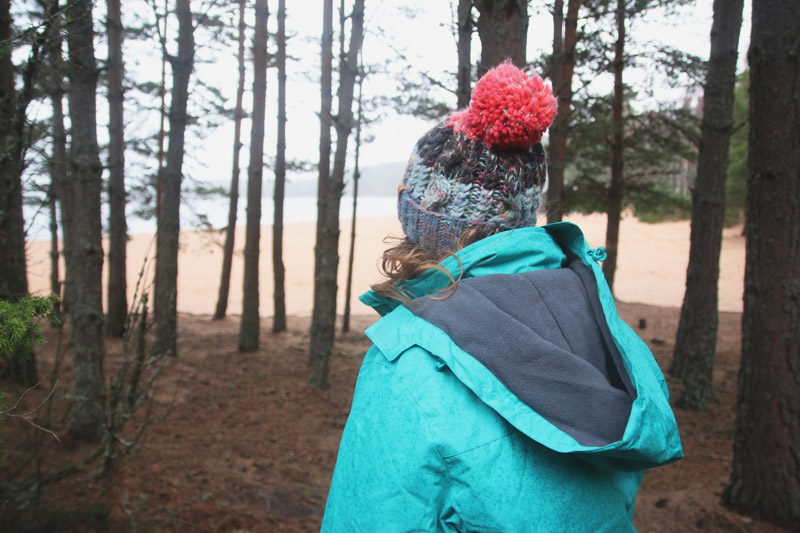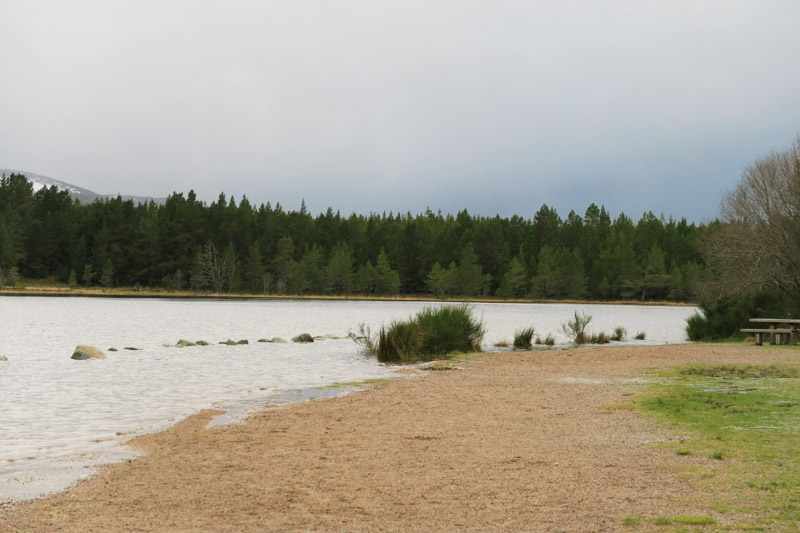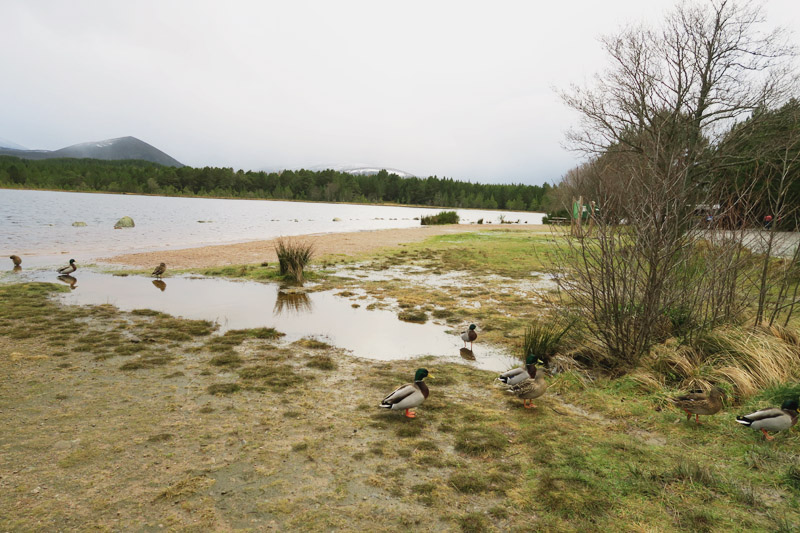 Loch Morlich
On our fourth day in the Scottish Highlands we decided that we wanted to stay a little closer to home and explore the local area a bit more. Loch Morlich is probably one of my favourite lochs that we've visited so far as it has the most amazing beach and it's only about 10-15 minutes from the centre of Aviemore and another 10 from the Cairngorm Mountain range and ski area.
In the summer, they have a watersports centre where you can do things such as Canoeing, Kayaking and Sailing. I think you can also hire a bike too to explore the many trails around the area, but sadly it's all shut for the winter season. As it was pouring with rain, we didn't stay too long but we went back the next day for Christmas Day which was so much fun (and much better weather) – I'll have a post up about that soon! I can't remember how much parking was, but for a whole day valid in all the car parks surrounding the loch I think it was roughly £3-4.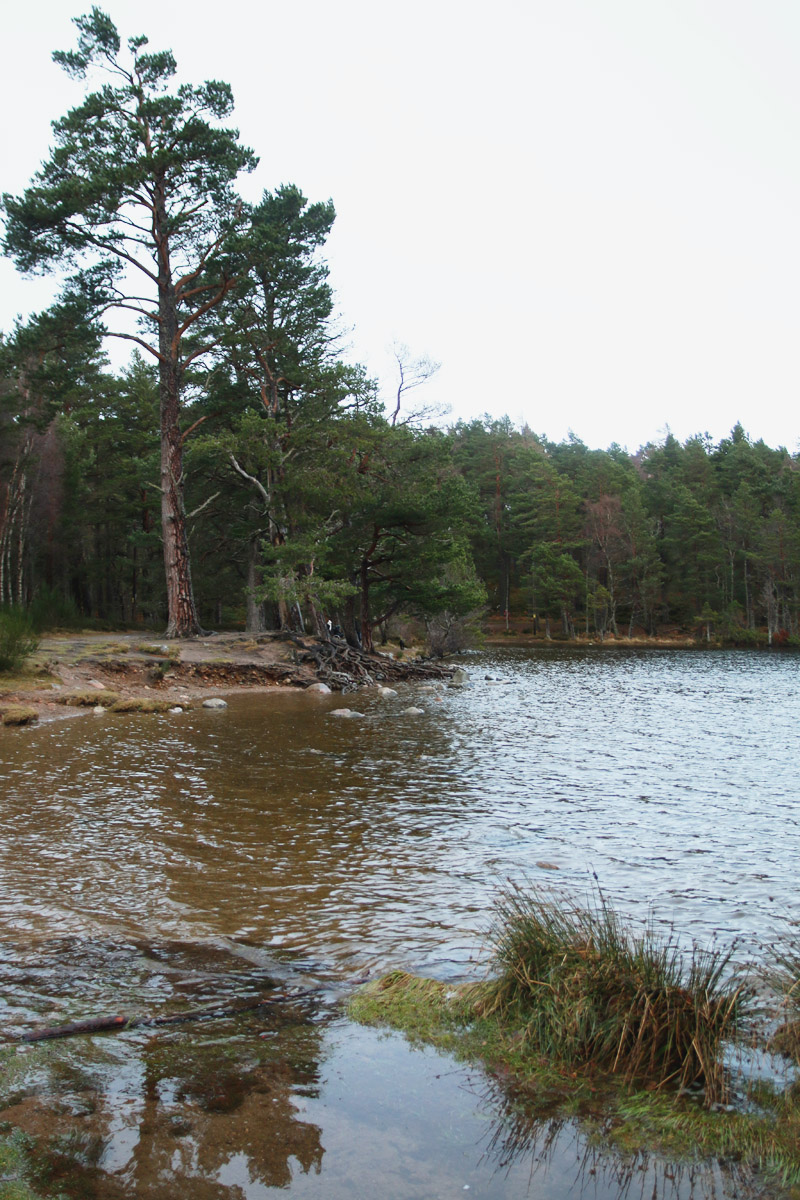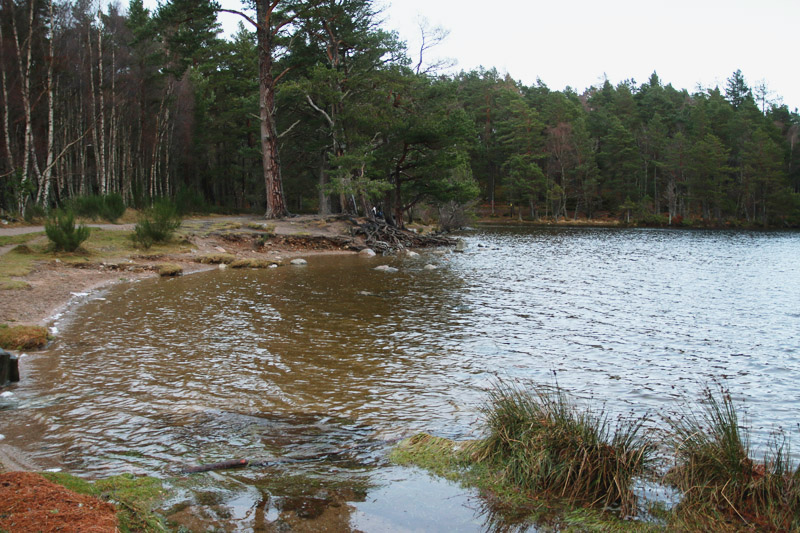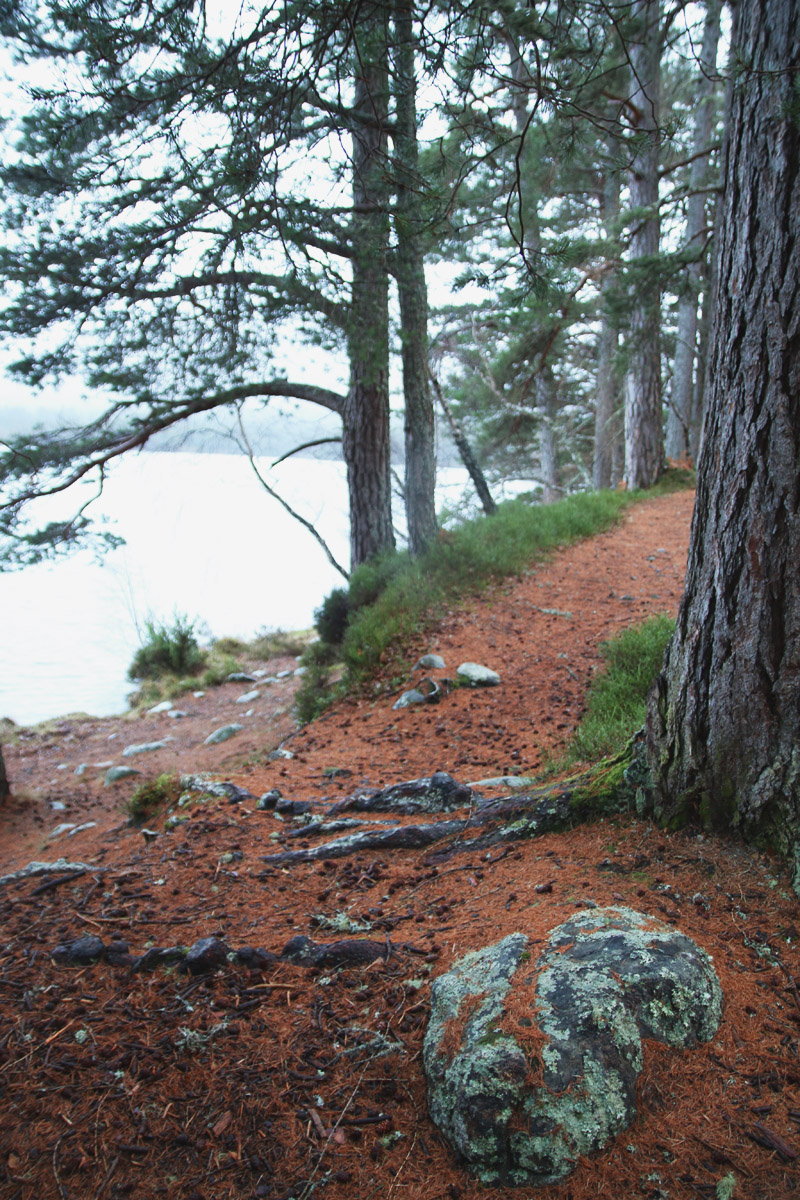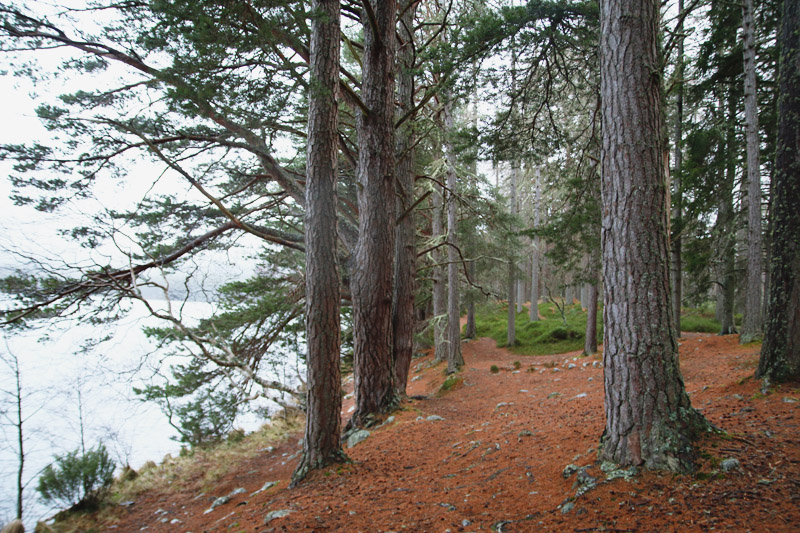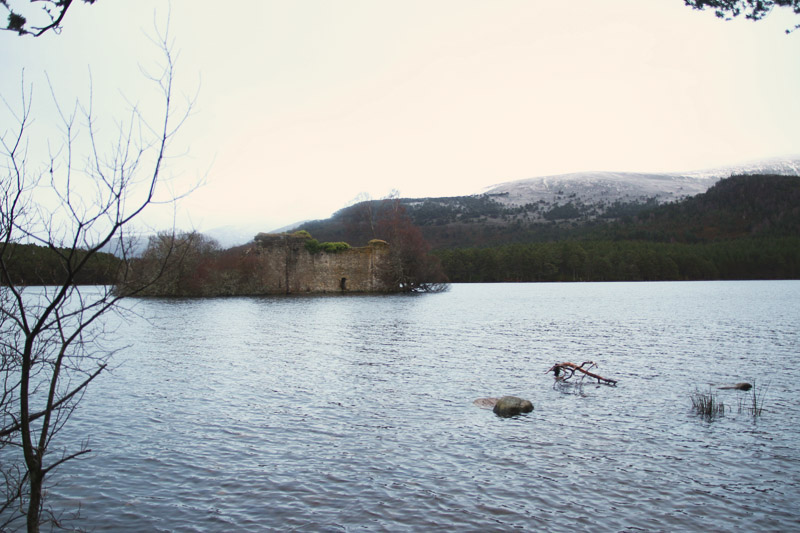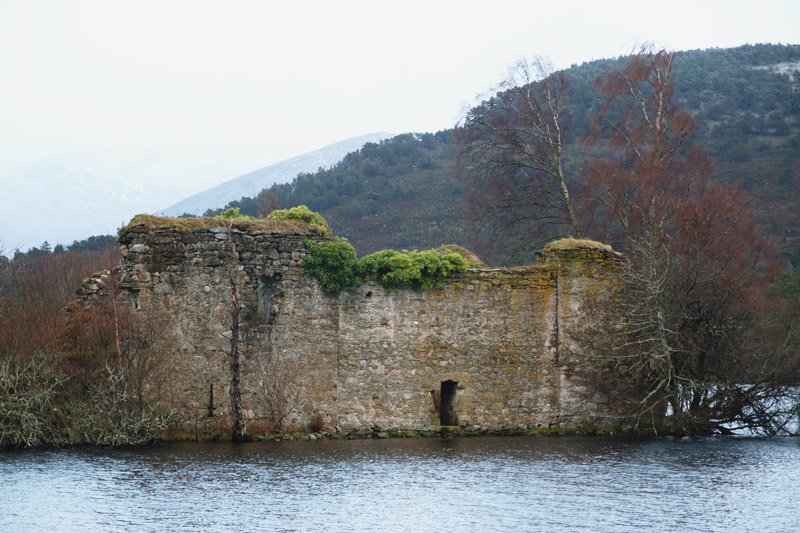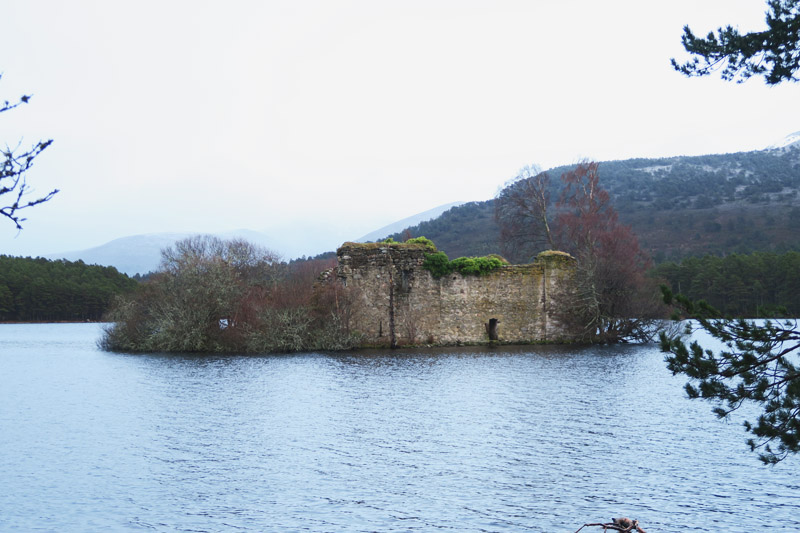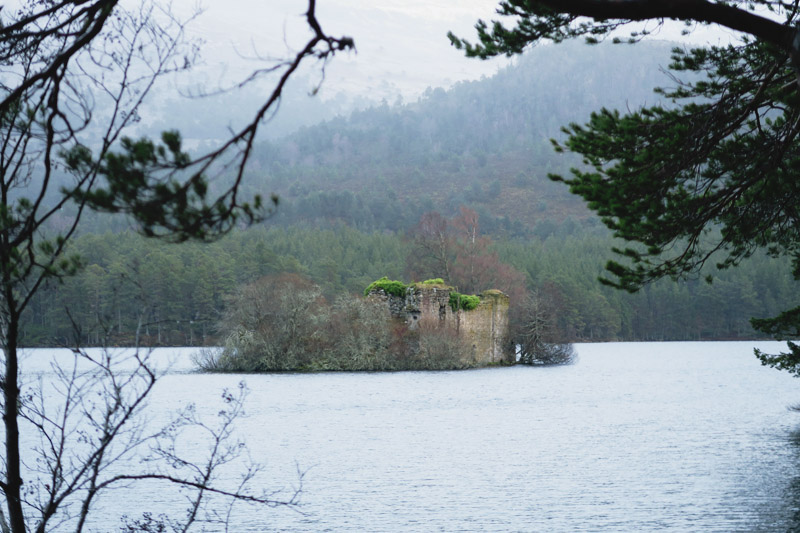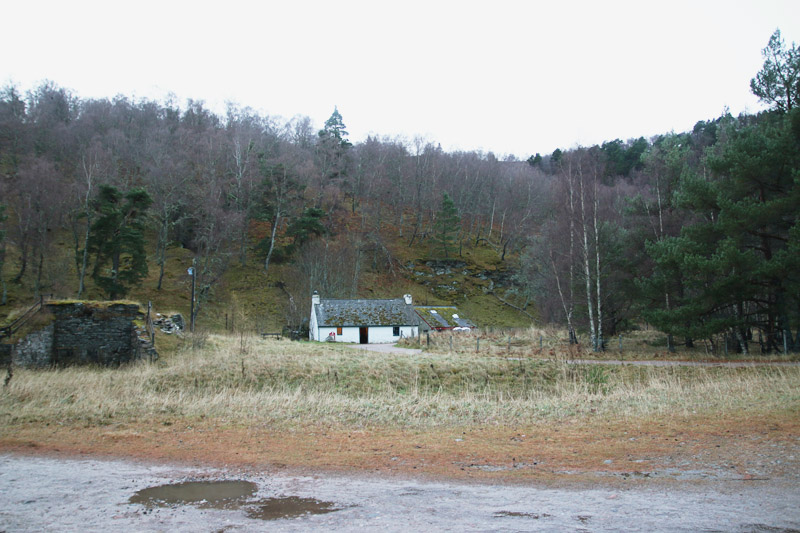 Loch an Eilein
Loch an Eilein is just round the corner from Loch Morlich just a few miles outside of Aviemore. My favourite thing about the loch is that it has the remains of a little 13th century castle right in the middle of it with amazing views of the cairngorm mountains in the distance. There was originally a path to walk to the castle, but in the 1800's they raised the water level of the loch to float timber down the river. The walks around the loch are absolutely amazing through all the pine trees and it's a circular route which is just over 3 miles long, so perfect for a little walk in the morning. Parking is £1.50pp so take some change as we didn't know that when we got there! Oops!