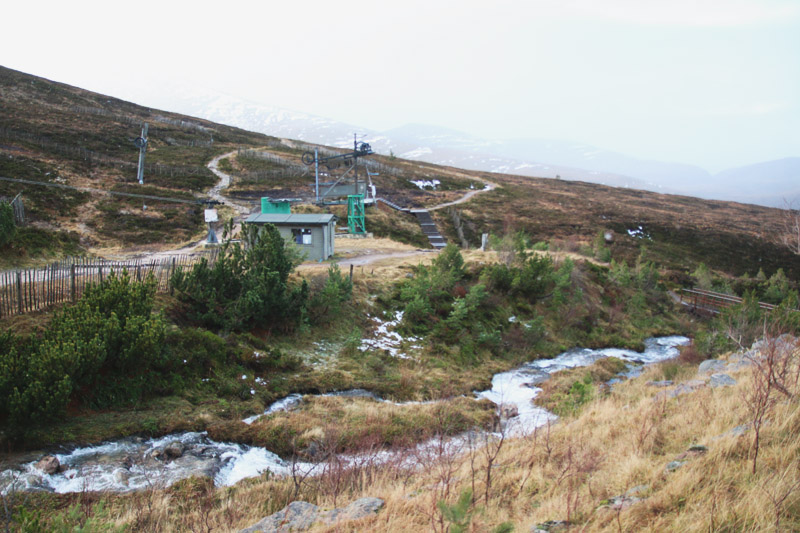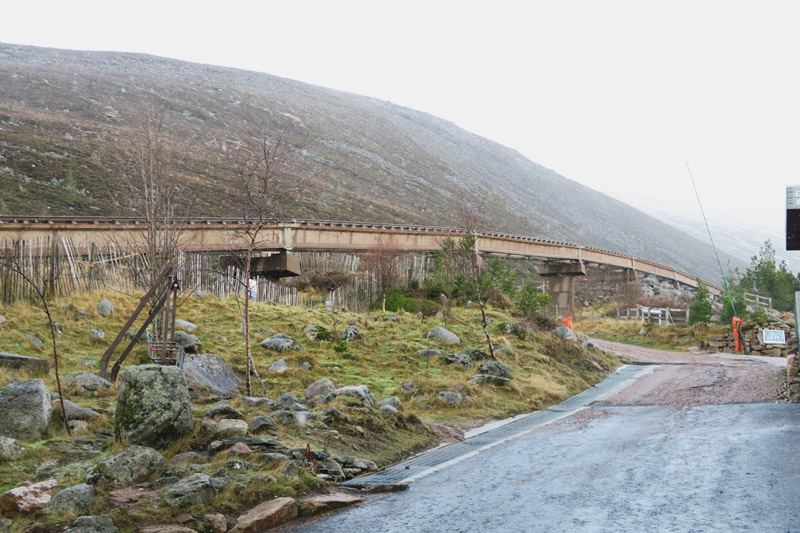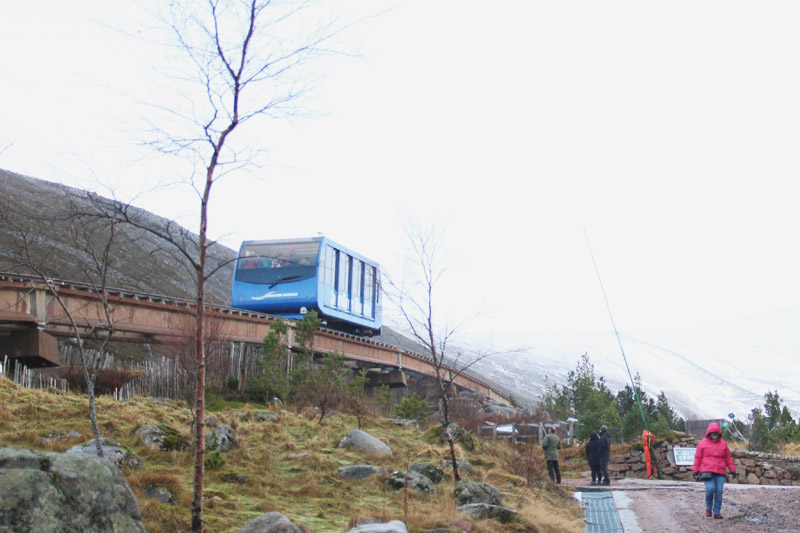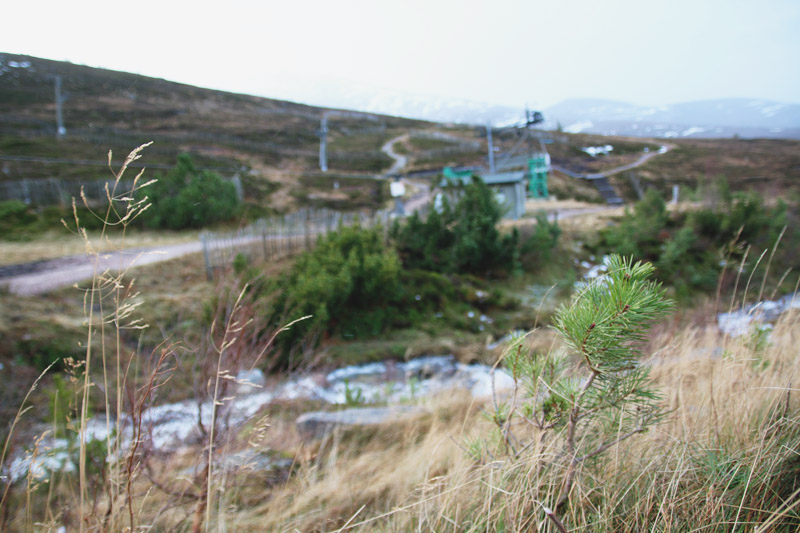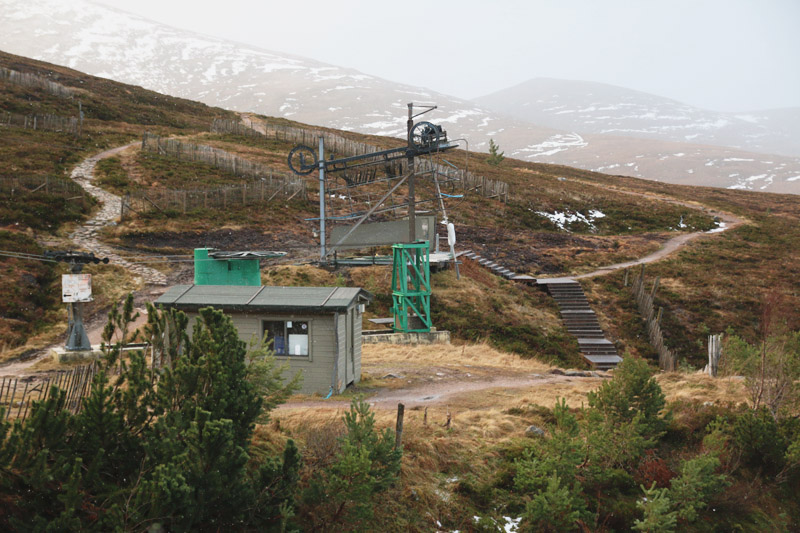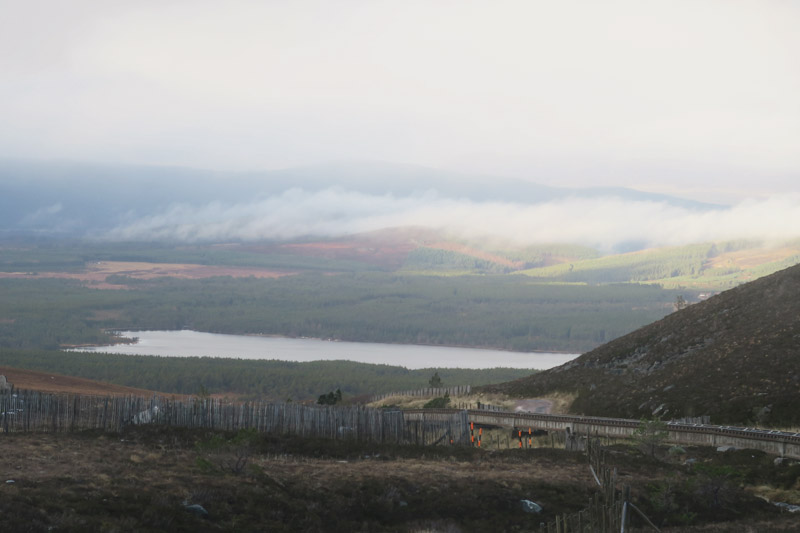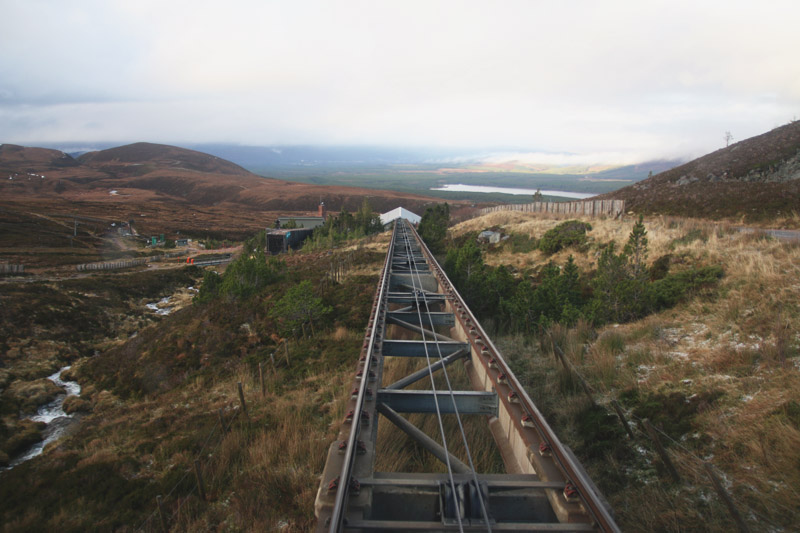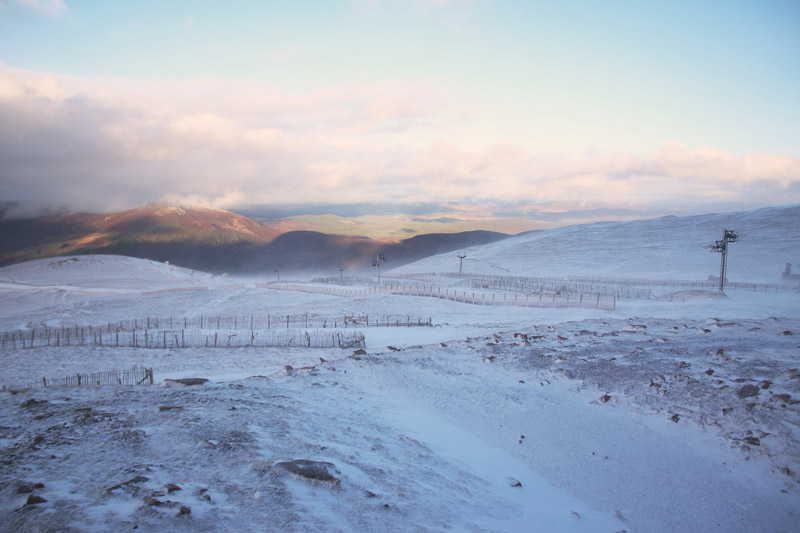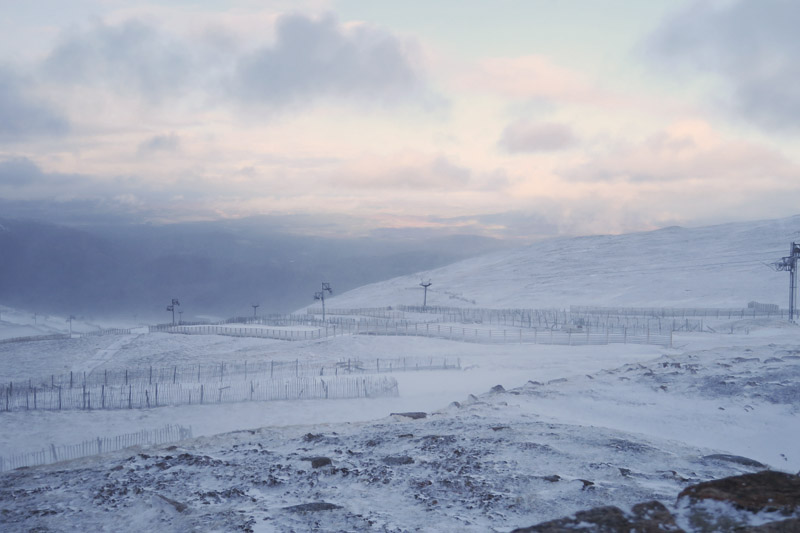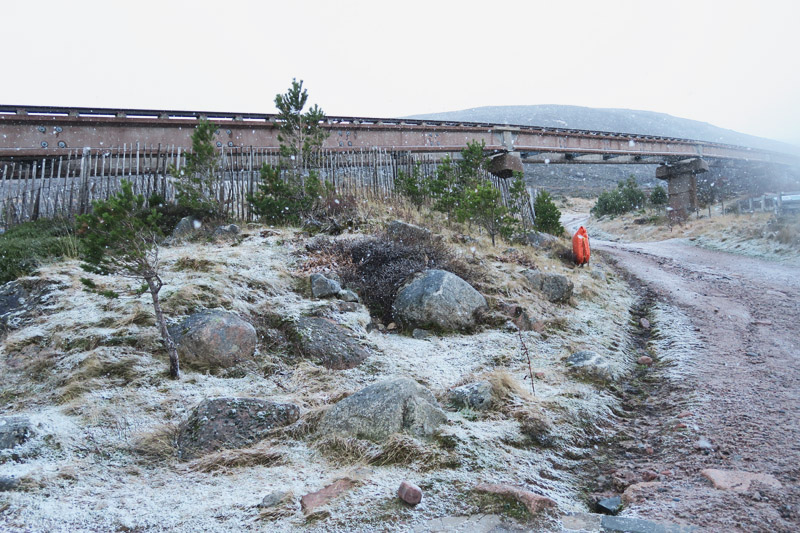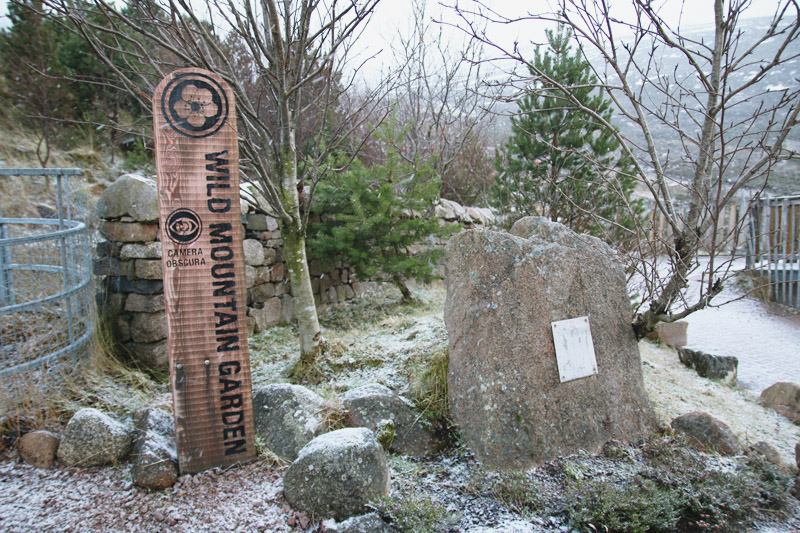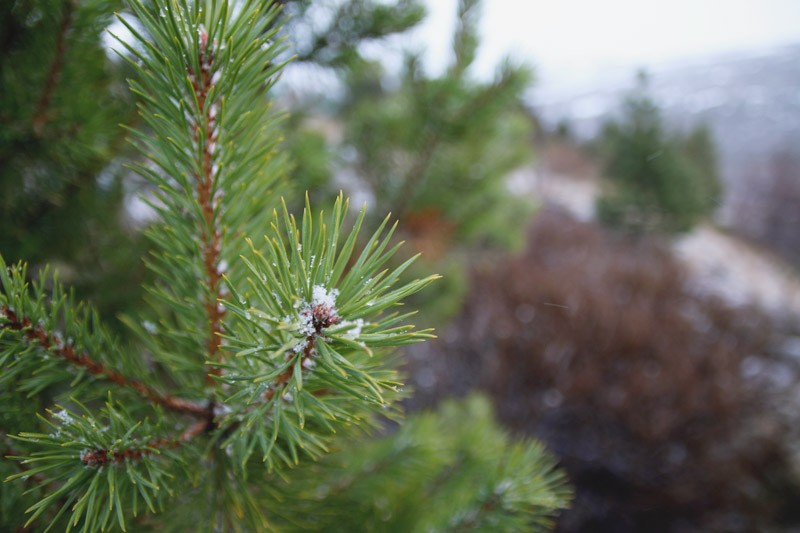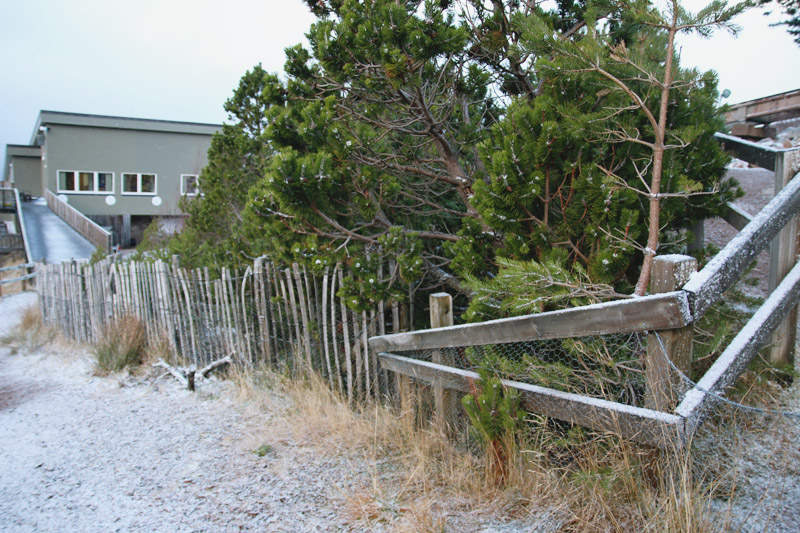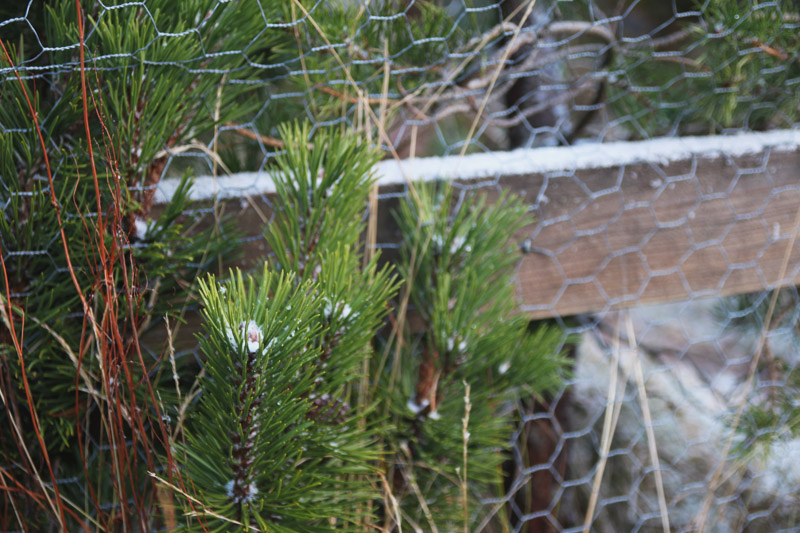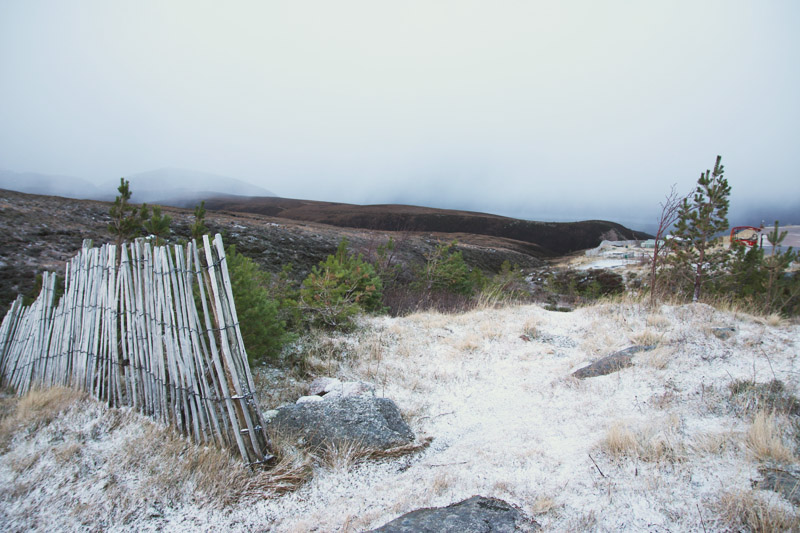 After we'd spent the morning exploring Loch Morlich, we drove to the car park at the Cairngorm Mountain Ski area. I absolutely love it here – during the winter, if there's enough snow, which sadly there wasn't while we were there, then you can ski/snowboard and during the summer there are so many walks and hikes to do around the area. It is SO beautiful, with views down to loch morlich and on a clear day, you can see Aviemore in the distance!
We took a little walk around then decided to head up the mountain via the funicular railway. It takes between 5-10 minutes to get to the top, which has a viewing area, a restaurant and a shop. It was crazy windy at the top of the mountain between snow showers, so we barely spent any time outside, but we did stop for some macaroni cheese in the restaurant! By the time we'd got back down the mountain, the rain had turned into snow and was starting to settle! I was so excited as I was really looking forward to a white Christmas, though I'll have more on that in my next post.
If you're ever near Aviemore, I'd recommend stopping by the railway area for a while as there is so much to explore.