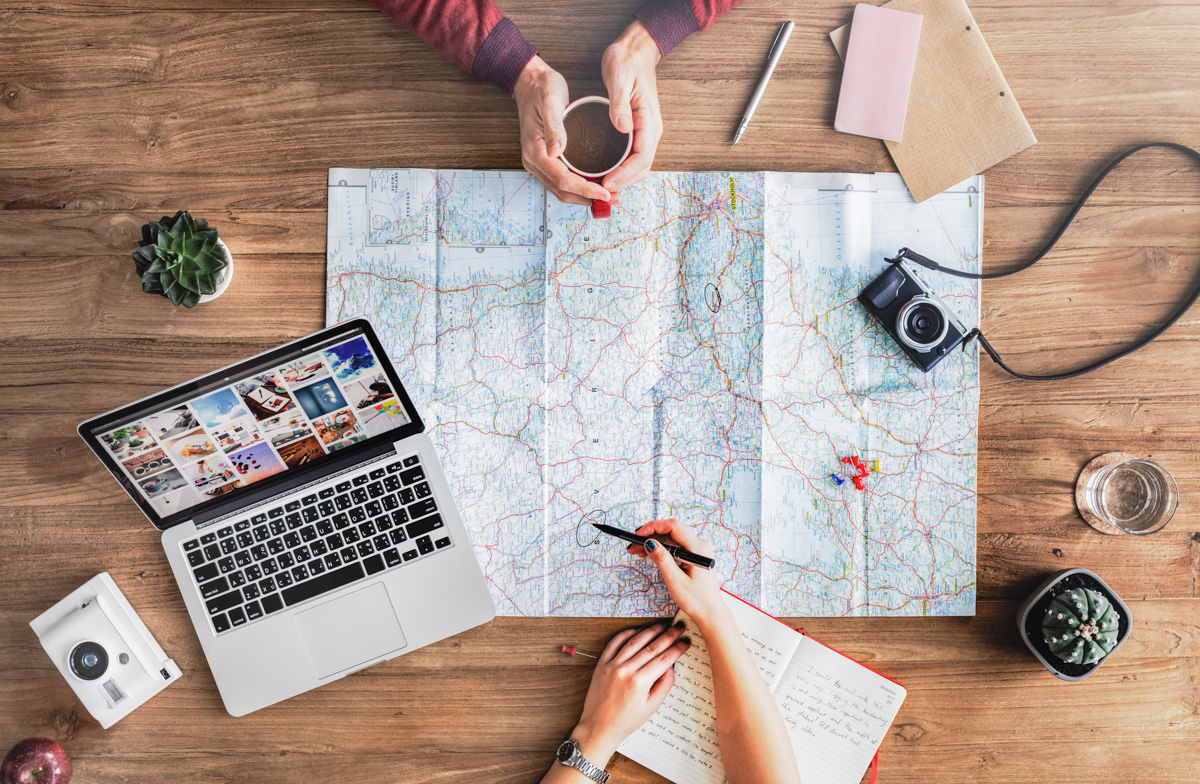 I LOVE road trips! The feeling of excitement of seeing so many places in one trip, being able to go wherever your car takes you, and stop when you feel like it is one of my favourite things.
I mean, I love being able to fly and get somewhere in a couple of hours, exploring the place then flying back home, but a road trip holiday is just on another scale.
That's why I love having our campervan, and I'm so excited for all of the trips we can take in it through both the UK and Europe as we'll be able to see so much more! I'd love to drive down to the south of France, or to the Italian Alps one day. How amazing would it be just taking a few weeks holiday from work and just seeing where you end up (although I think the obsessive planner inside me would probably freak out at that idea, so I'd obviously have to do a little planning beforehand).
Over the years we've taken quite a few road trips, so I thought I'd share a few tips for planning a European or long distance road trip holiday.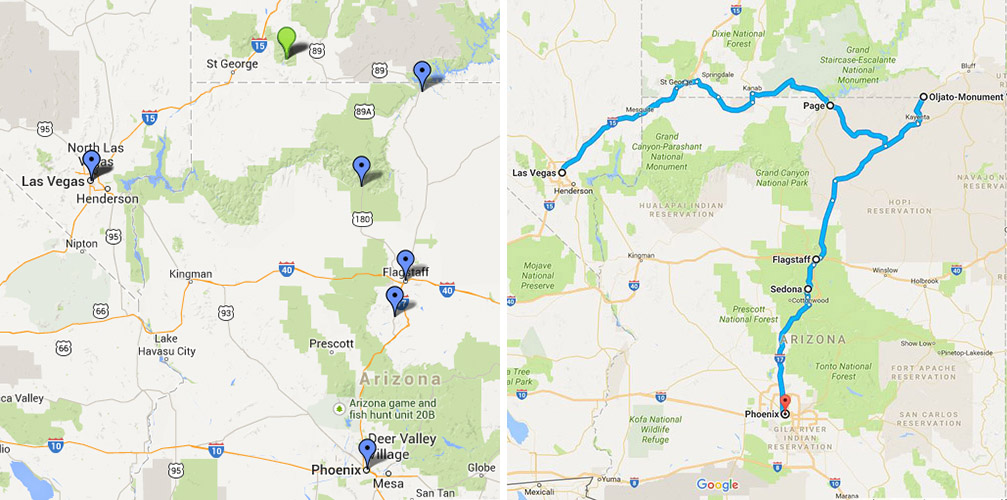 Save
Work Out Distances
One of the first things I do when planning a road trip is to map out the entire trip from start to finish on Google Maps and all of the things that we want to see in between. The trip usually starts out looking a complete mess in the beginning, driving back and forth between places, so I'll shuffle things around a little till we're not driving here, there and everywhere and it starts to look like an actual route.
Once I've got that done, I'll work out the distances between each place and see if we need to make a stop for the night. If It's a complete day of driving and we don't have anything to see, I'll make sure the drive isn't longer than about 5 hours, just incase there's anything that we might want to check out on the way. If we're going from hotel-hotel with some things to see in between, or just spending the day exploring, I'll make sure the next place is only a couple hours drive away.
It all depends what works for you and how long you're going to want to drive for in one go.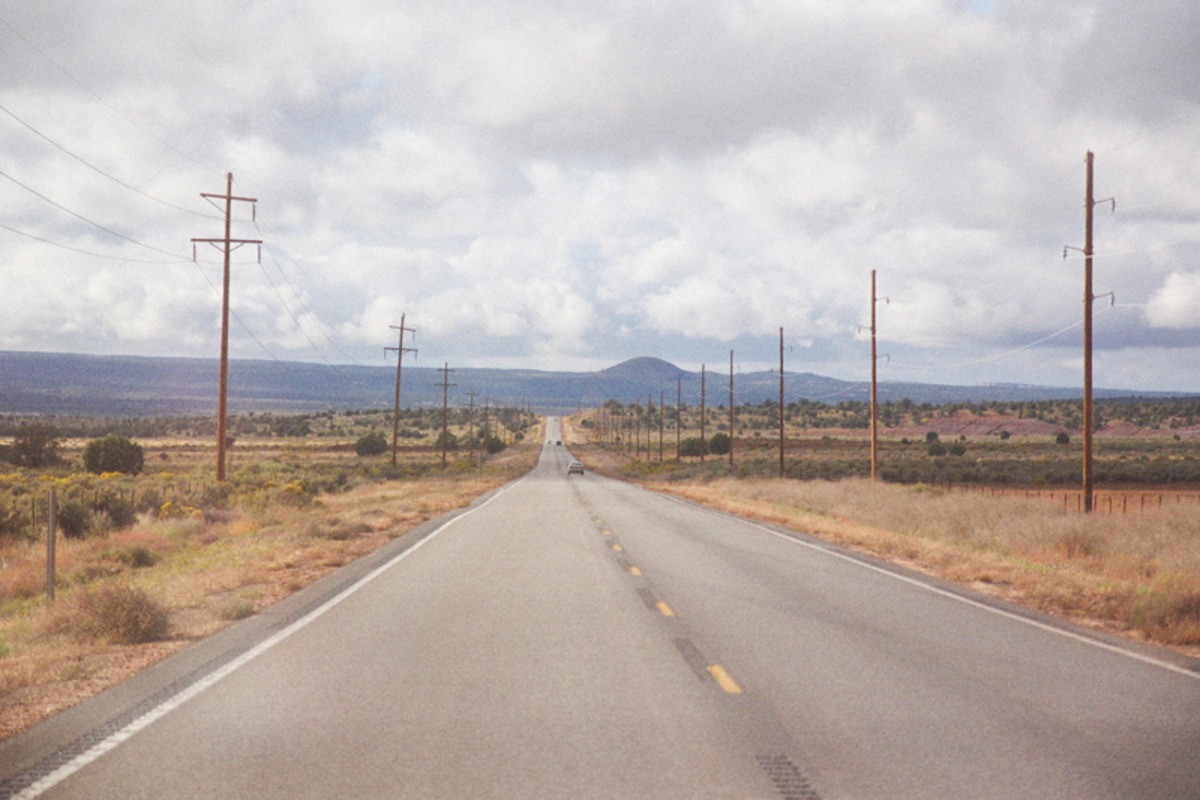 Be Flexible
Everything might not go to plan, and that's ok. You might find something that you want to go see, instead of visiting somewhere that you've already got planned, and just go with it. While we were planning our Netherlands road trip, I really wanted to go see a cactus shop/garden, but it was a 2hr drive from our first campsite and a 2hr drive from our second. It would have taken 4hrs of driving to get there and back, so we skipped it on the day! It seemed possible when we were planning it, but we found other things nearby to see instead.
Some things might end up being totally out of your control though. For example, when we went on our US Road Trip, the US Government was in the middle of a huge Government shutdown, so all the National Parks were closed. We actually had accommodation booked inside the Grand Canyon National Park, which we obviously couldn't get to, so we visited the West Rim while in Vegas a few days before, just incase it was still shut by then (the west rim is Navajo owned so was still open), then booked accommodation for Monument Valley that night. And we LOVED it! We're go glad we ended up visiting spur of the moment.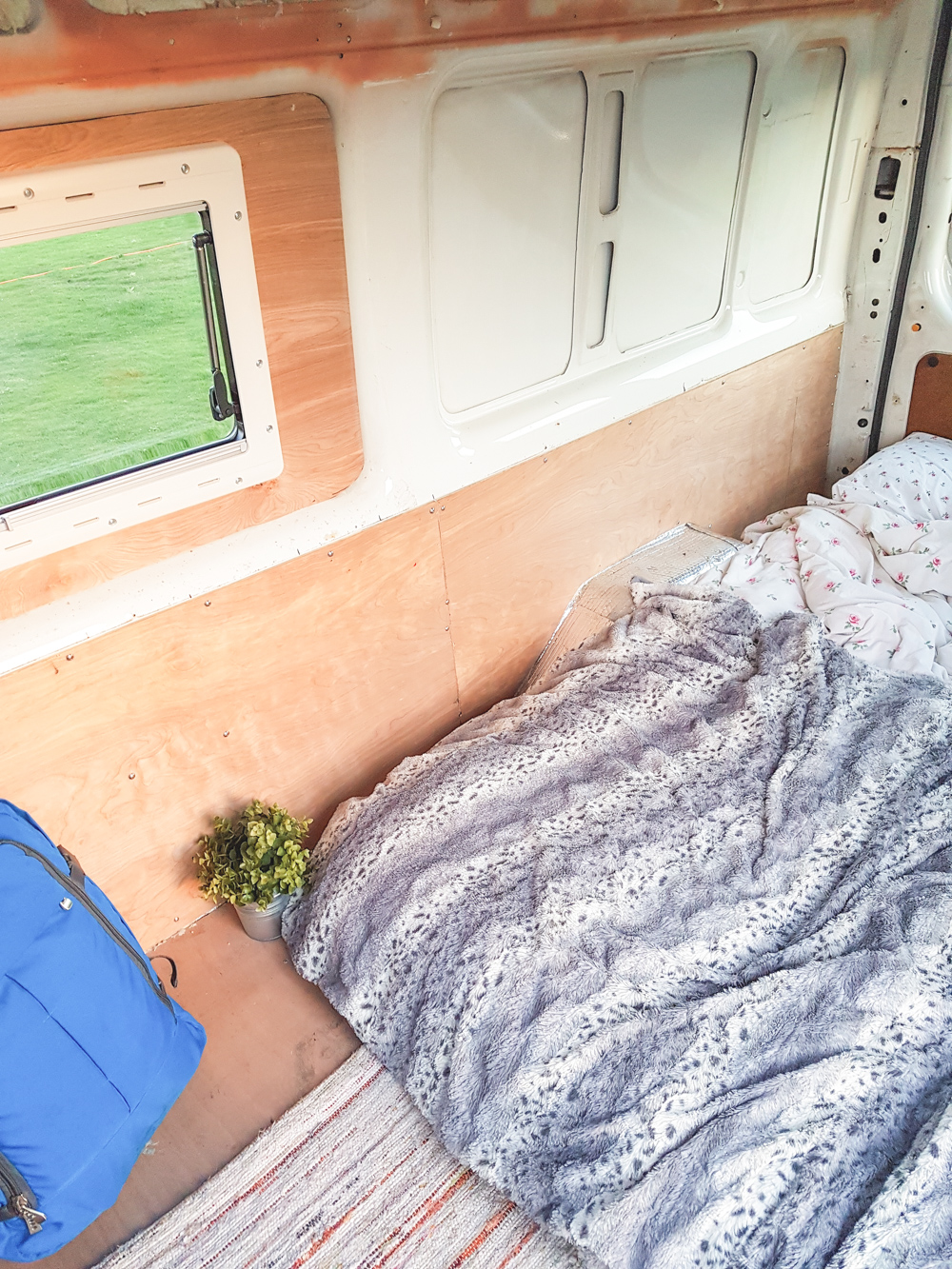 Budget
When you're working out your budget take everything into account. And by everything, I mean everything. There's nothing worse than going on a long distance road trip and running out of money halfway through.
Think about how much you're going to be spending on Fuel, Food, Gifts, Campsites/Hotels (if you haven't pre-booked them), Toll Booths, Entertainment, and anything else you might need to buy and then budget a little extra for emergencies or unexpected detours/overnight stays.
Europe is the worst for toll roads, especially France. Their motorways are all privately owned, so driving an hour or two could end up costing you a good few Euros. I'd love to drive down to the south of France, but I know that we'd need to budget in at least £200 for toll booths each way (this website is really good for calculating fuel and toll costs in France)!
It's a good idea to also check the cost of fuel before you travel. Petrol in Europe tends to be roughly the same price as the UK, but we found that diesel was a lot cheaper! We made sure to fill our tank before we left just incase, but we could have saved ourselves a load of money if we'd have filled up in France instead.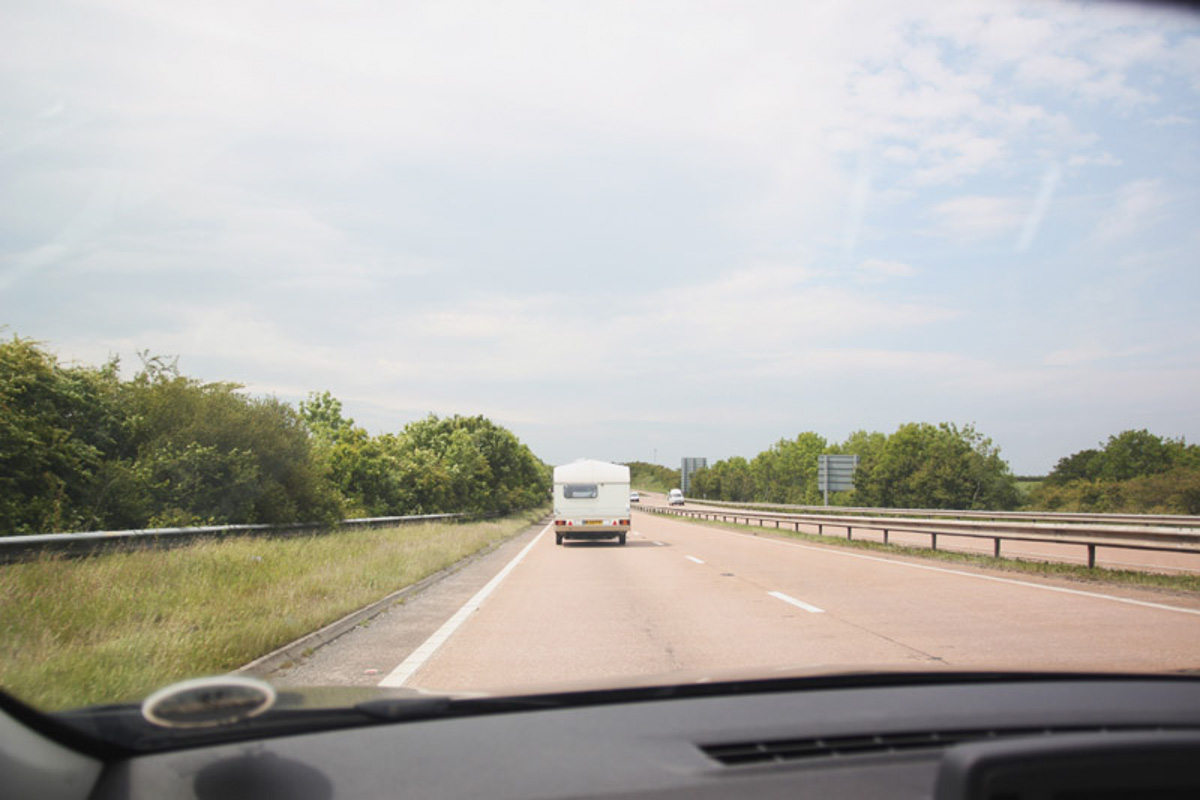 Take all documents and travel kits
A lot of countries throughout Europe require you to travel with specific items and documents such as proof of insurance and car ownership. If you're hiring a car, the rental agreement is fine, but if you're travelling in your own vehicle, make sure you take these with you and check with your insurance before you travel, as they'll usually provide you with a specific insurance document.
Some countries also require that you have an International Driving Permit to drive or hire a car in the country. Check before you travel if the country you're visiting requires one, as you'll need to apply for one a few weeks before you go. They're valid for a year and are valid/required in most countries in Europe and some states of the USA.
Be sure to make sure you also take any of the legal European Travel Kits before you go, as a lot of countries require you travel with extra safety items such as high-vis's and spare bulbs. You can find universal ready to go kits online which include things like warning triangles, headlamp converters and breathalyzers too, but make sure you have everything you need for each country.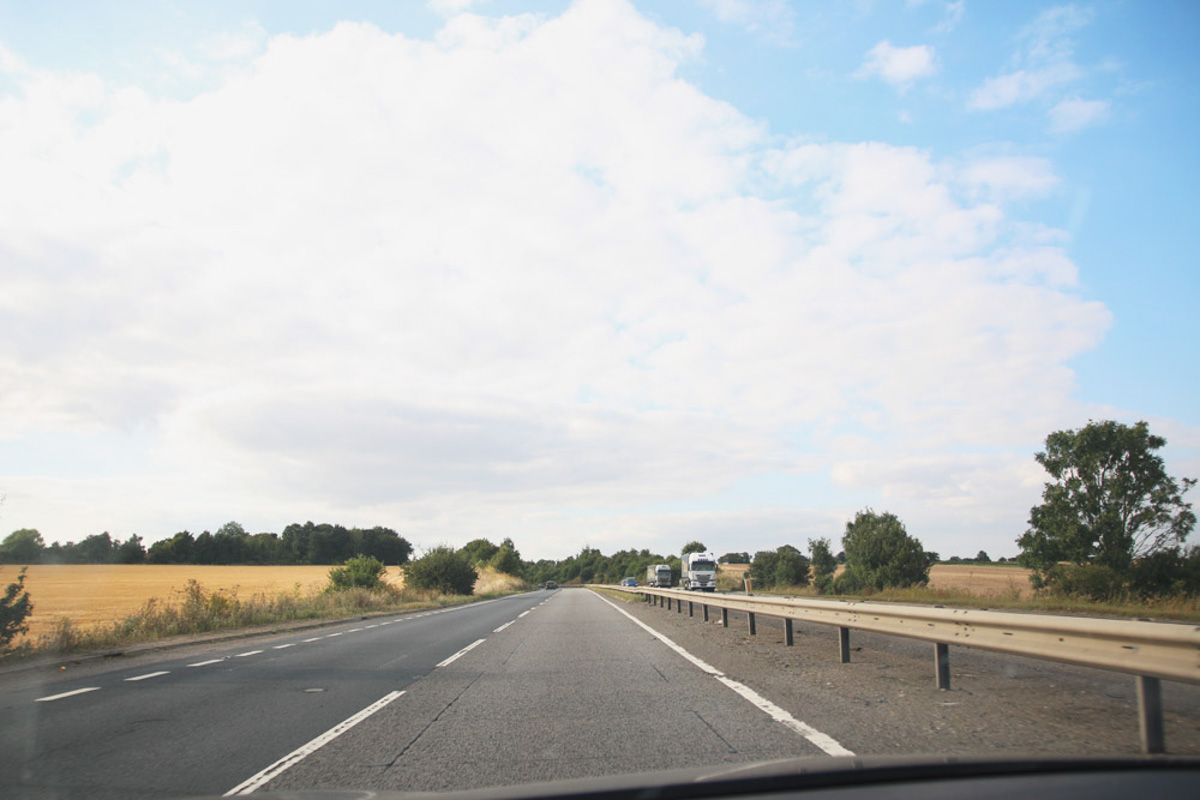 Have Breakdown Cover
One thing that I would not travel without is breakdown cover! Shane wasn't too bothered about it, but the idea of breaking down at the side of a road in a foreign country with no help available was not my idea of a great way to spend a holiday, so I demanded we got it haha!
We found that most of them will tow you to a garage and cover the costs of the repair too (you just paid for labour), provide you with a courtesy vehicle while yours is being repaired with accommodation provided if needed or return you back home. Like home home. In the UK! I was amazed by that, but then I guess that's kind of what you have it for?!
Take lots of entertainment
Entertainment is key on a long road trip. Make sure you have enough to keep you going through long drives or give yourself enough times for breaks and pitstops. We usually just take my ipod to plug in as there's not really much you can do while you drive, but on our last trip I forgot it!
Radio in Europe isn't too great in comparison to the UK, so we ended up listening to a lot of white noise on our journeys haha! Podcasts are also great for when you get a little bored of music like I tend to. I've been loving Serial and S-Town lately!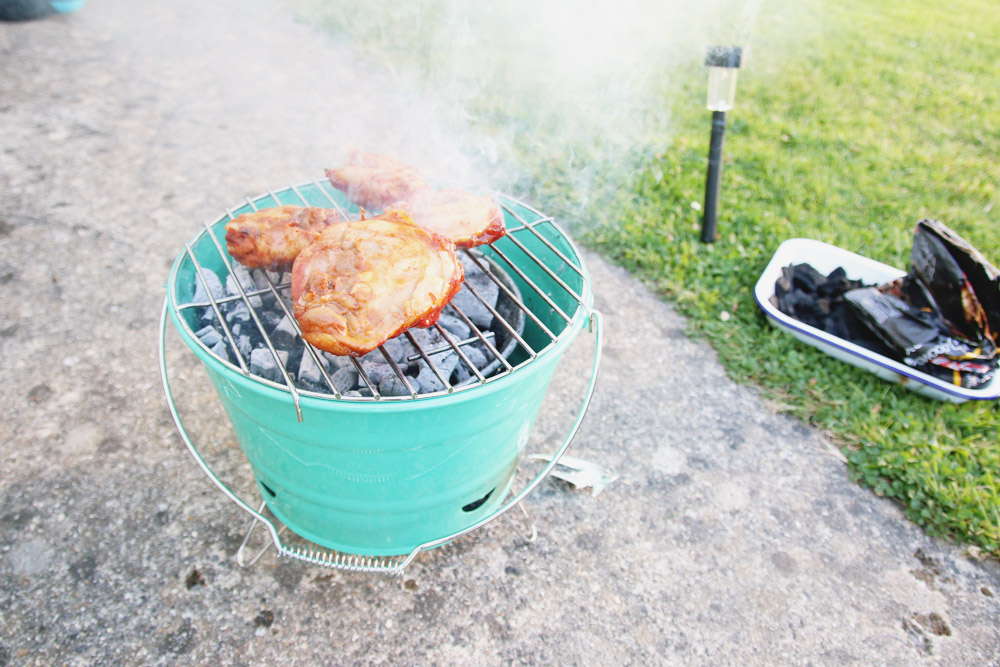 Take Food with you
Food is one of the most expensive things when you travel. We filled up a coolbag before we left with loads and loads of water and took loads of crisps and packets of pasta on our Netherlands road trip. It ended up saving us so much money as we practically just lived off that our entire trip. Even buying a few burgers and a salad and having a quick BBQ can be a lot cheaper then going to restaurants.
Eating out in restaurants can become so expensive so plan what your budget will allow for. Obviously, if you're flying somewhere and then hiring a car taking a suitcase full of food probably isn't going to be the most cost efficient or necessary thing to pack, so it might be a good idea to find a large supermarket once you've got your hire car and stock up before you set off.
So that's it. I'm sure there's loads more tips to add in there, but I felt like it was already getting very long! I love that road trips don't all have to be cheap and in a campervan or motorhome. You don't have to pack your boot with a tent and camp the entire time. You can make them whatever you want them to be!
If you like staying in 5 star hotels over camping, that's fine. Do what you like. We've been on road trips where we've hired a car at the airport and had all of our hotels and motels pre-booked before we left, drove from place to place and stopped off at sights along the way. We've also been on road trips where we've had everything we could possibly need in the back of our campervan and not a hotel in sight.
What are some of your tips for long road trips or road trip holidays? Have you been on a road trip holiday before?
Follow
Save
Save
Save
Save
Save
Save
Save