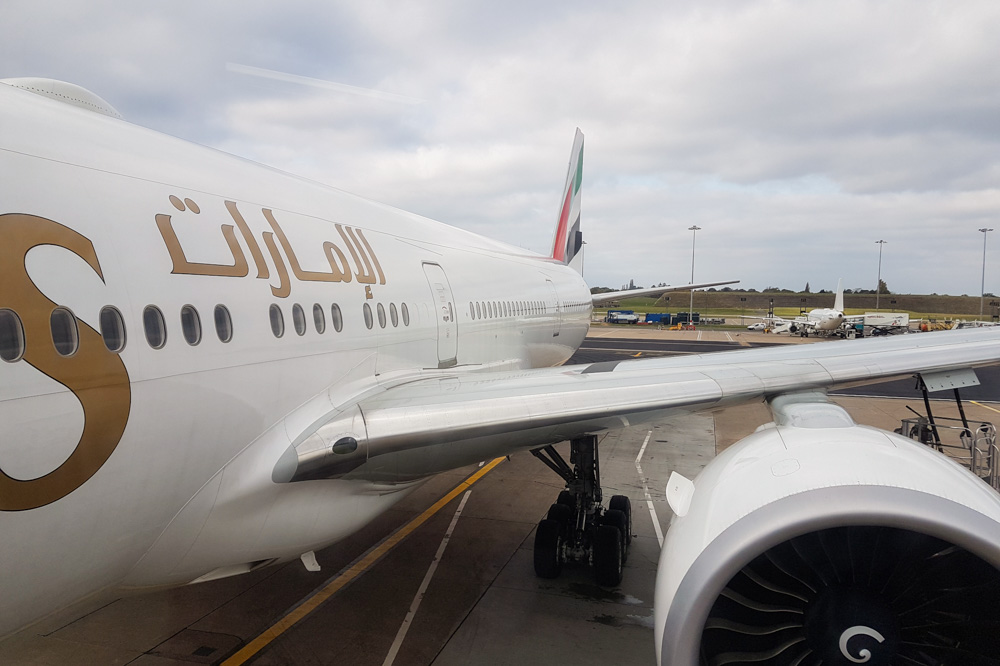 Airline Review: Emirates
We arrived back from a 5 day trip to Dubai on Friday evening (which was absolutely amazing and I can't wait to get blogging about it all). We managed to snag a great deal on Emirates flights back in the January Sales and have been patiently awaiting our trip ever since. I thought I'd carry on my airline review series with a review of our flight with Emirates.
Where do they fly to?
Emirates are based in Dubai, UAE and fly from over 140 destinations in over 75 countries across 6 continents. Their main hub is Dubai, with most of their flights being around South and South-East Asia. They specialise in long-haul flights connecting continents and have 3 classes – Economy, Business and First Class. We flew to and from Dubai in Economy from Birmingham Airport.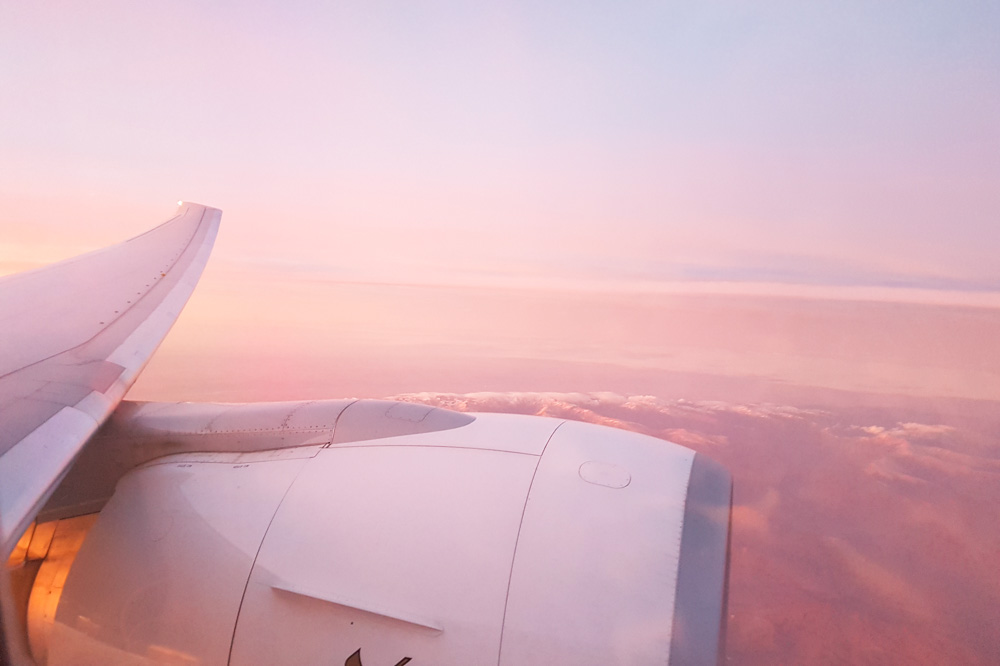 Baggage Allowance
Emirates have one of the most amazing baggage allowances I've ever seen which is included in the price of the flight! For checked baggage, it depends on your class – Economy Class can check in up to 35kg depending on fare (flexi, flexi plus etc) – we booked the basic fare and were only allowed 30kg, Business Class can check in up to 40kg and First Class can check in up to 50kg across up to 10 items of baggage. Dubai International Airport has a policy that no baggage going in, out or via Dubai Airport can weigh more than 32kg, so bear that in mind!
Cabin Allowance is also class based – Economy Class passengers are allowed 1 cabin bag weighing no more than 7kg and measuring no more than 55 x 38 x 20cm. First and Business Classes are allowed two pieces of hand luggage – 1 briefcase, plus either 1 handbag or garment bag. I wasn't sure if they'd include purchases in duty-free along with this, but they were ok with everyone taking a duty-free shopping bag aswell. Obviously, check before you fly incase it's changed!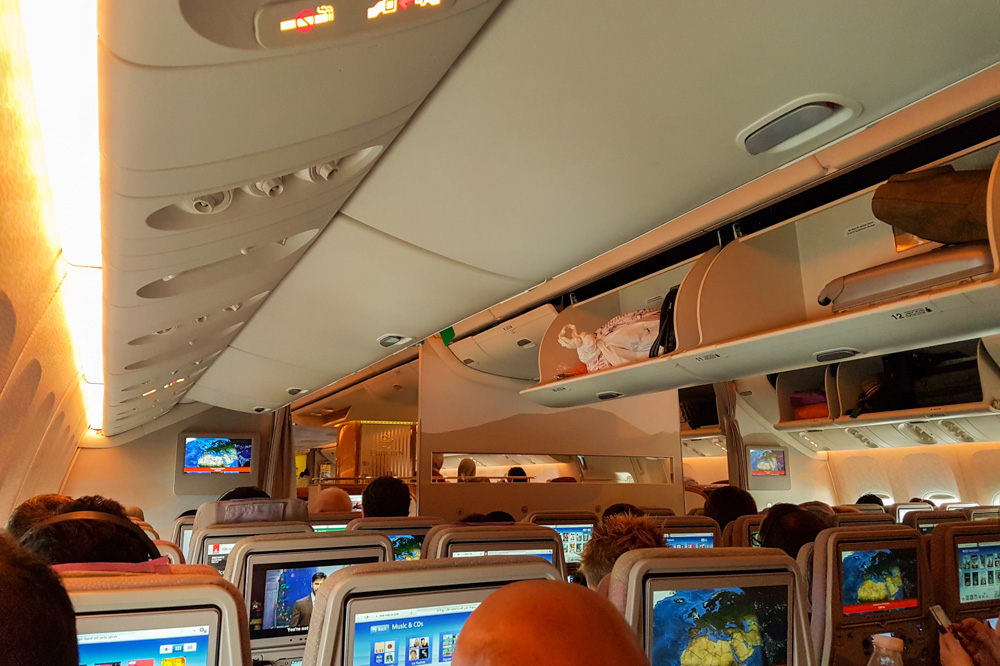 Extra Charges
As with most long-haul flight operators, there aren't many extra charges unless you go over your baggage allowance etc.
Seats – They provide the option to pre-book your seats, but it depends on the class and fare option whether you have to pay for this or not. As we booked an Economy basic fare, we had to pay extra for the option to pre-book them. It cost an extortionate £20 per seat per flight, increasing our price by a total of £80!! We could have booked a whole other flight in Europe for that price, but we are picky on our seats and it's something that we always do so that was our choice. Otherwise, you can select them at check-in, which opens 48hours before the flight departs.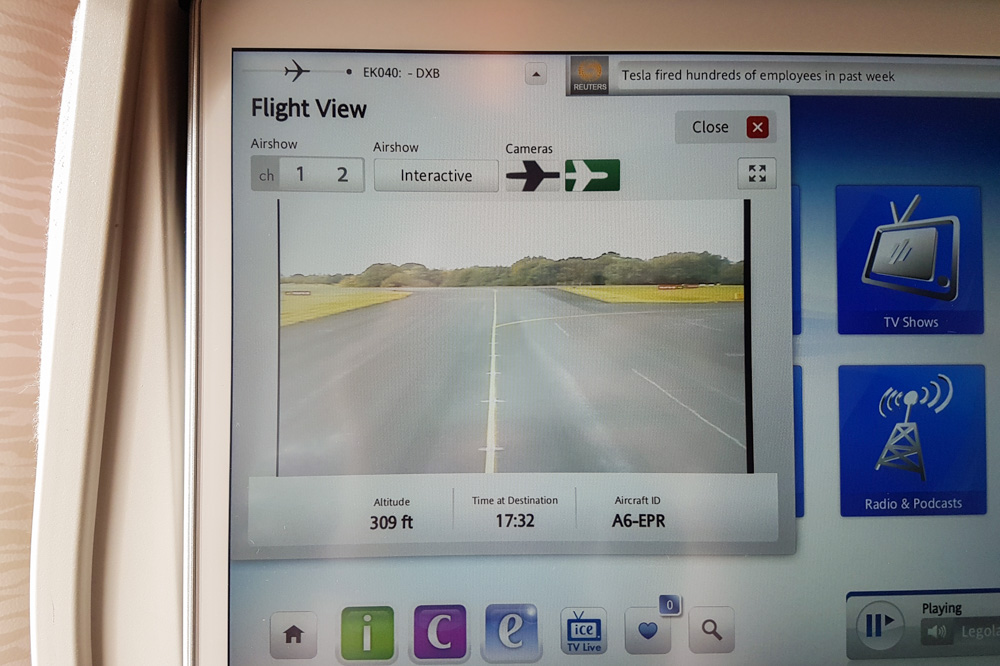 Customer Service
This is where I found Emirates to fall down on. Being one of the top 10 airlines in the world, I expected a little more from them. We originally booked on a 9.40am flight (which we'd paid more for) including paying to pre-book our seats, but 2 months later I got an email stating that that flight had been cancelled and that we were now on the next available flight. The email was very vague and didn't specify if our seats would be the same, so I called them up to double check.
I eventually got through after being on hold for a while and the guy was so abrupt. He put me through to a different department and I explained again that I wanted to confirm if our seats would be the same on this flight and could I get confirmation of that via email. He said that they were the same and that he has just confirmed this on the phone and no need for an email – it was SO hard to get an email confirmation out of him! I refused to get off the phone until I received the email and eventually I got it. I just feel like it shouldn't have been that hard.
I also had an issue in-flight that my headphones that they provide (more on this later) weren't working properly so I called for an attendant. No one came. So I waited and called again. No one came. As they were doing the food service I mentioned it to the attendant and she said she'd come back after the food had been served. Nothing. In the end I had to use mine and Shanes headphones.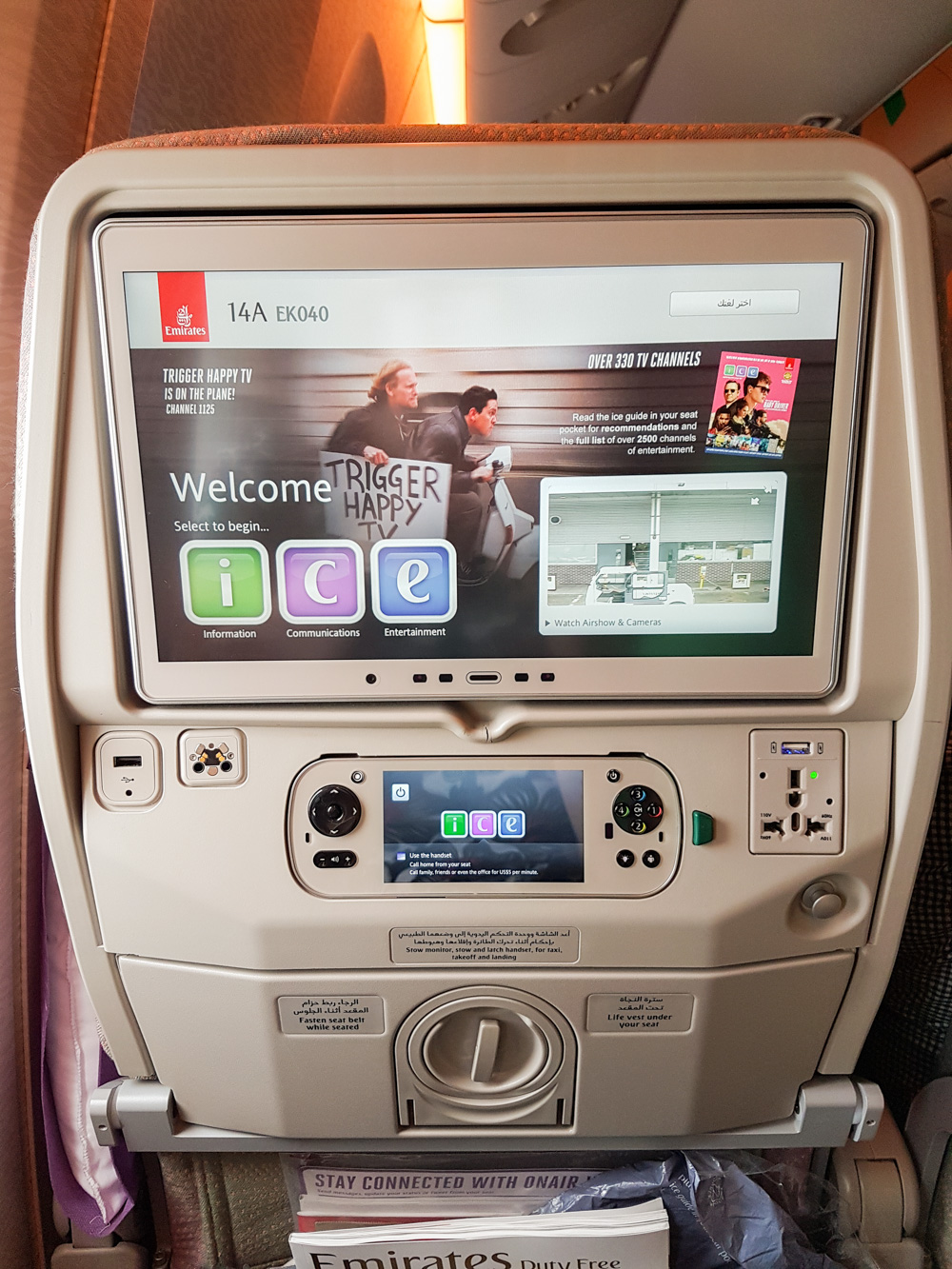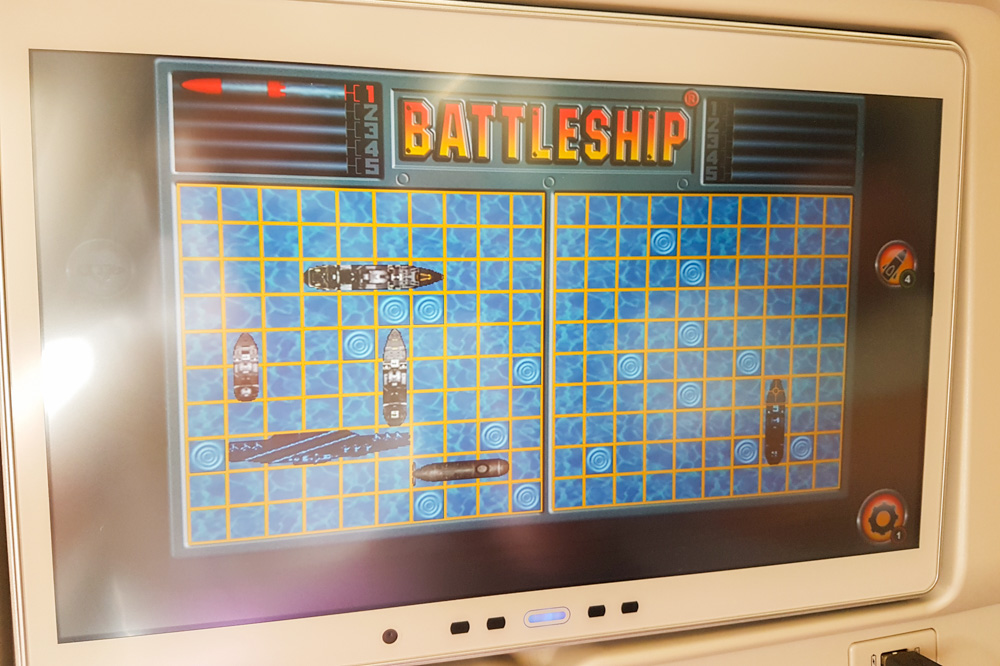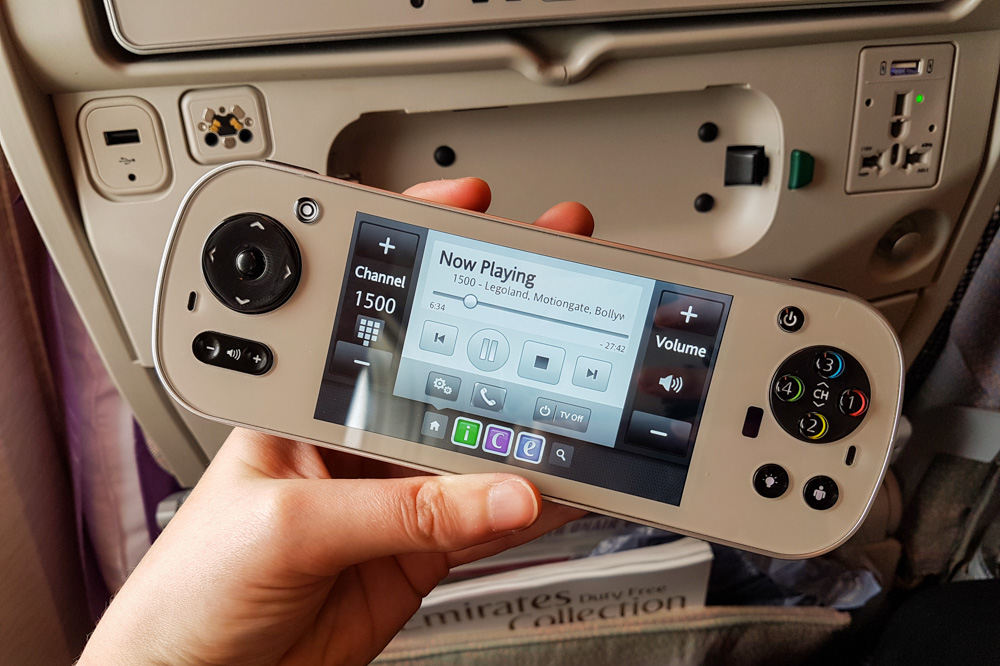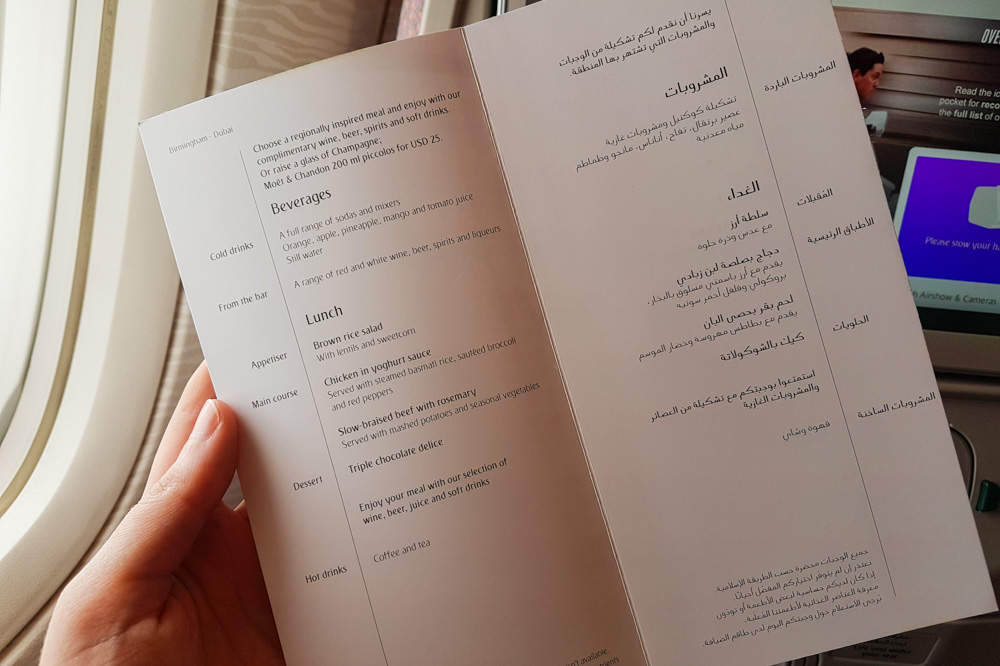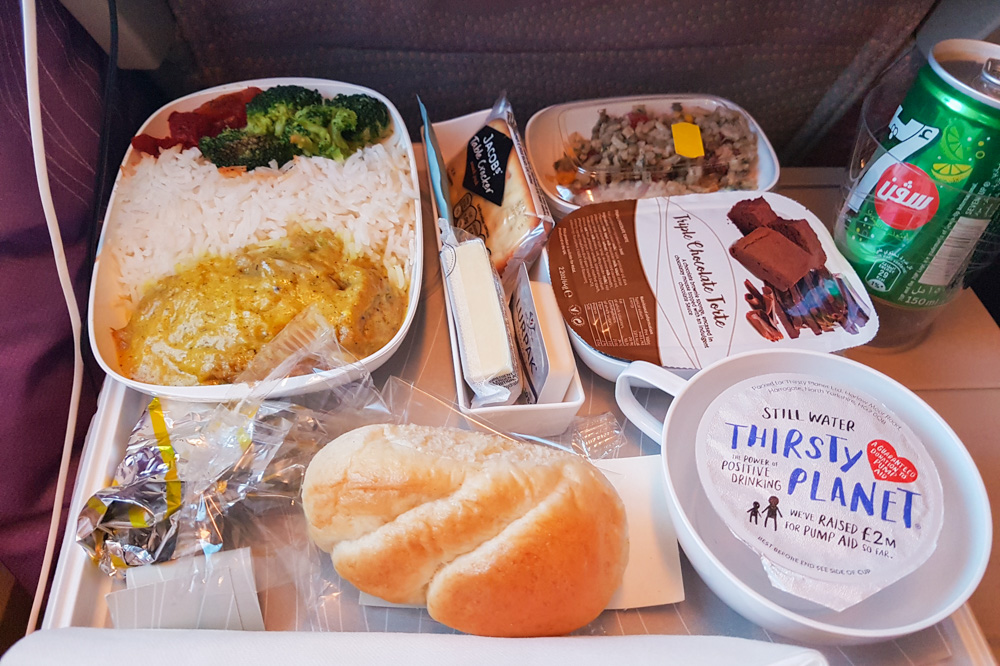 Save
Plane Interior & Comfort
This is where I loved Emirates! On our flight to Dubai we flew on a Boeing 777-300 and our return flight was an Airbus A380. The Airbus was definitely the better of the two. Emirates has an amazing in-flight entertainment system which has over 2000 TV shows, movies, podcasts and games. I wasn't keen on the movie selection (there were a lot of action films), but the TV Shows were good. Each seat comes with a huge touch screen TV, a retractable remote control, USB charging points and a universal plug socket, aswell as 20MB of free wifi (you can pay for extra).
You also get a cushion, blanket and menu provided with plenty of seat-back storage pockets, including a mini one for a phone. On the return flight, my window seat had a huge storage box underneath the window too (we were on the top floor of the plane – I'm not sure if this is on the bottom floor window seats). The seats were comfy and the legroom was decent, though we found on the Airbus we had a little extra legroom.
The food was OK, and that's coming from someone who actually likes airplane food! Our meal out was really nice (chicken in yogurt sauce), but the return flight wasn't as good (Chicken in Barbeque Sauce). There was a good drinks selection, though I had to keep requesting drinks as they only came round twice throughout each flight.
The only thing we didn't like was the headphone jack is a two-pronged one, so if you want to use your own headphones, the sound only plays out of one earbud so you're forced to use theirs.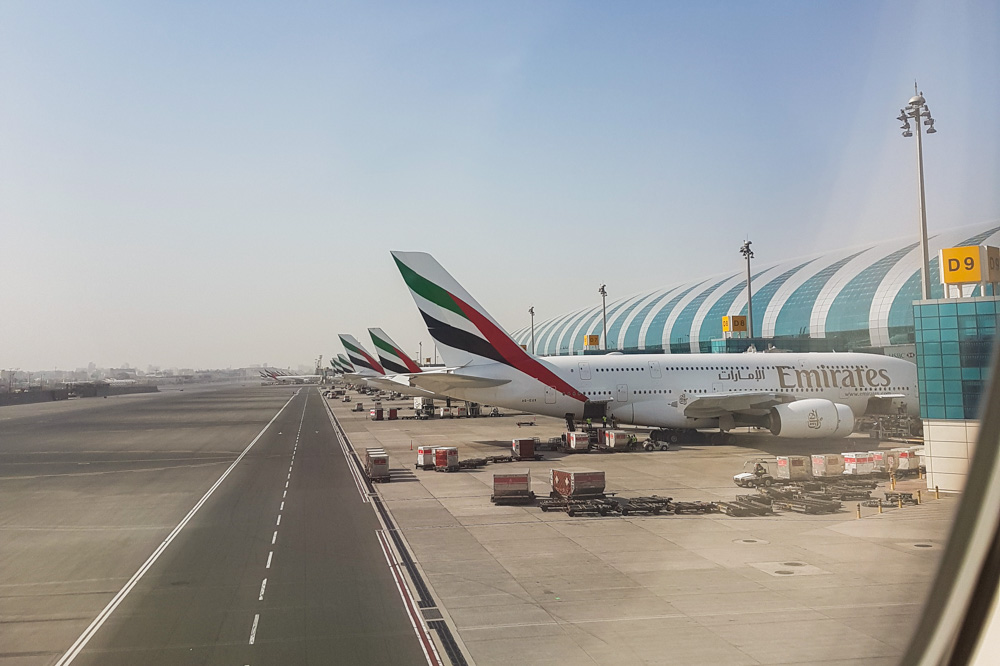 Overall Score
★★★★☆
For a long-haul airline I would say they're the best I've flown with so far. There are a few things they can improve on (customer service and headphone jack haha), but overall both flights were alright as far as long-haul flights go. The planes had a nice atmosphere and mood lighting, they were a good temperature and there were nice little details, like stars on the ceiling as it got dark outside.
We'd definitely fly with them again, but I wouldn't pay extra to choose to fly with them. If we got a good deal and they were cheapest then sure. I've signed up to their skywards membership too, so I can earn miles points toowhich can be used on easyjet flights apparently.
Have you flown with Emirates before? What was your experience like?
Follow
Save