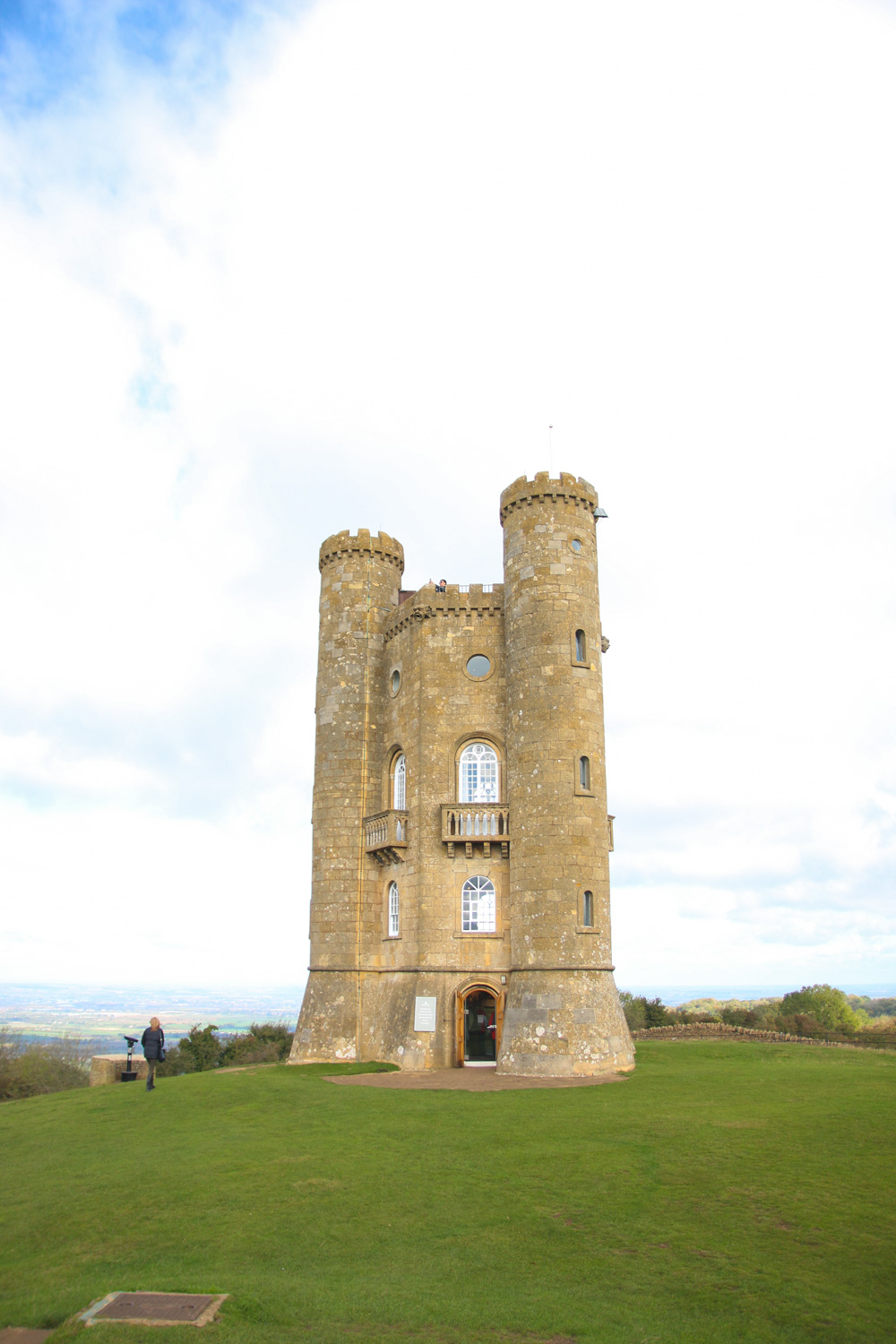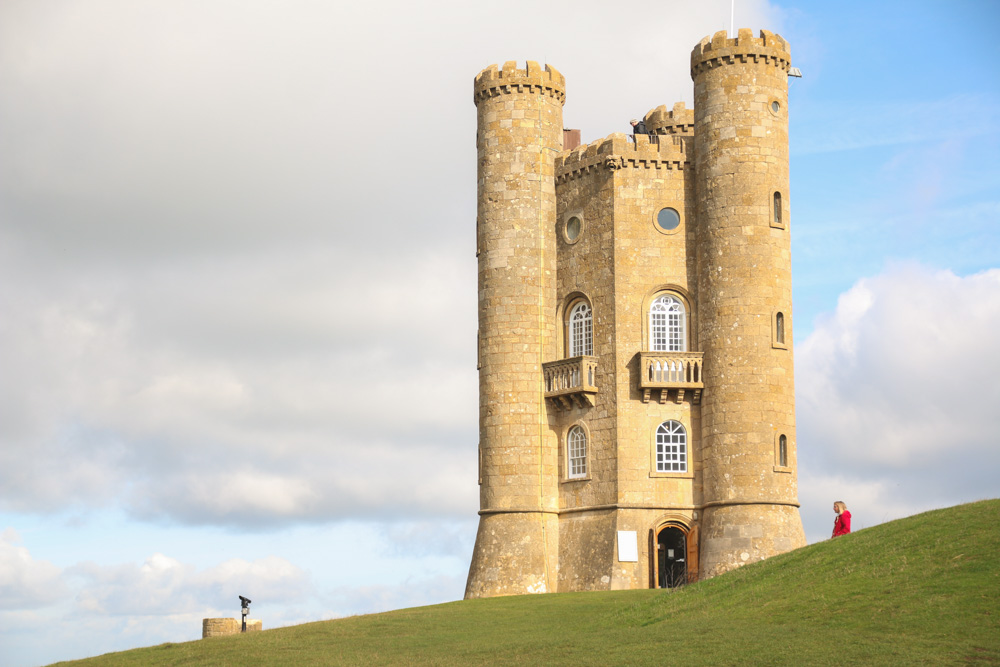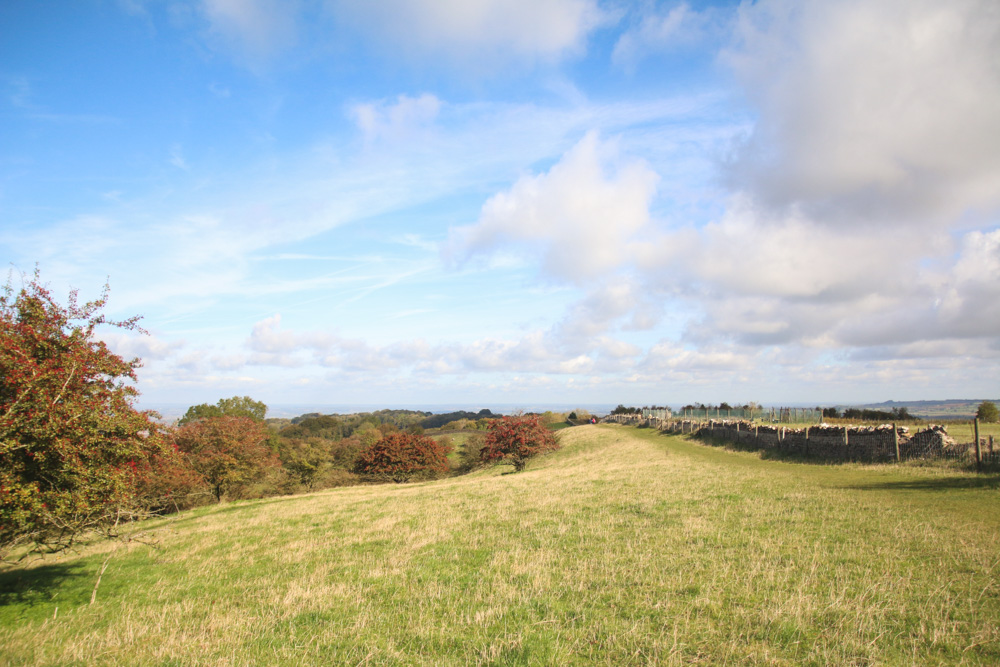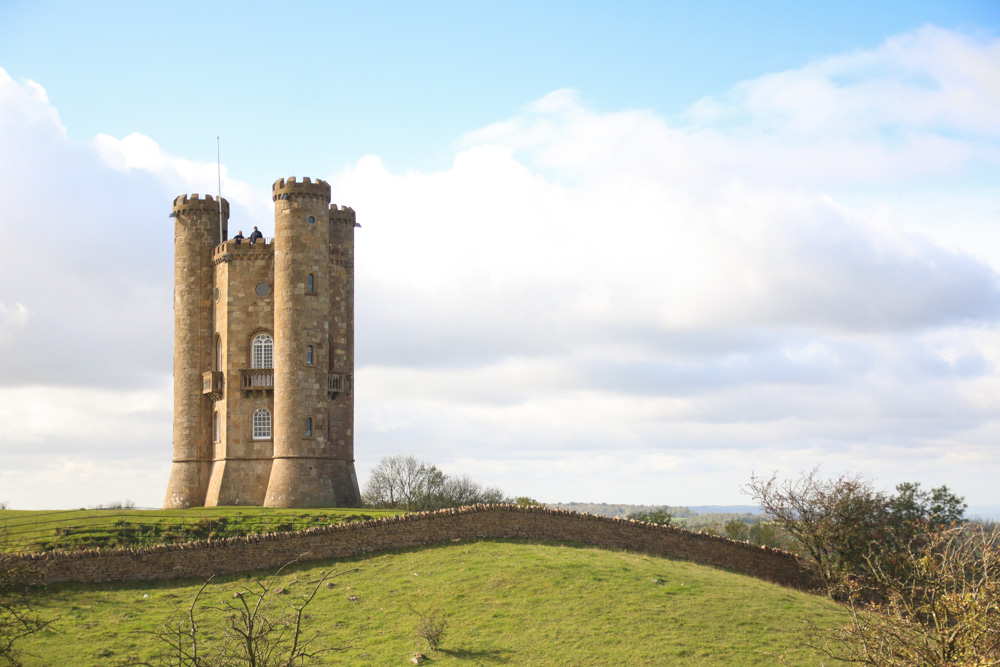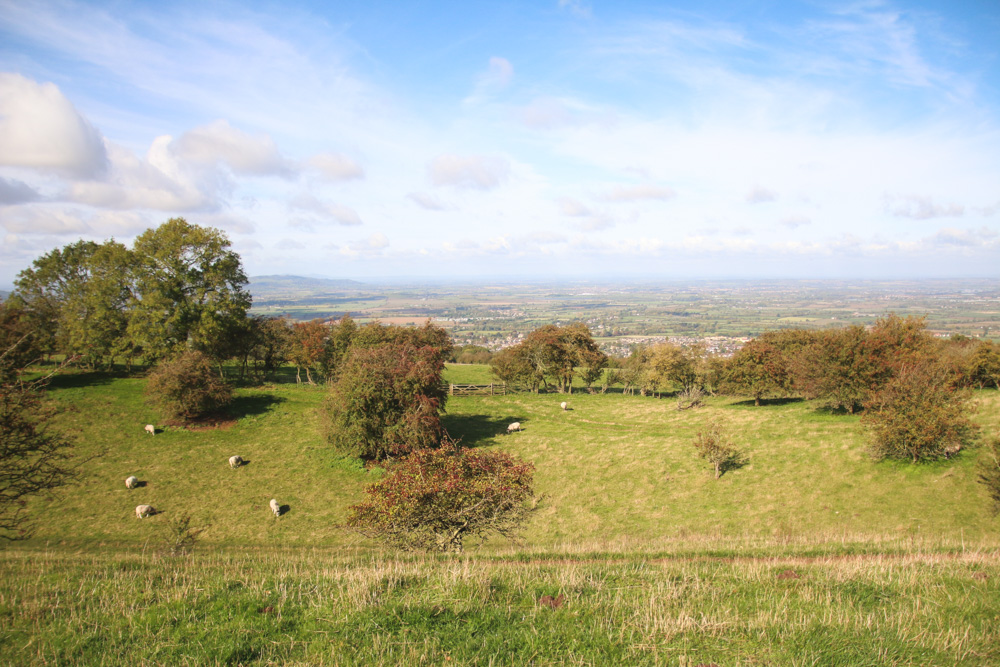 The Cotswolds
A couple of weeks ago, I asked mum if she wanted to go on a little day trip to The Cotswolds with me. Considering it's just less than 2hrs away from us, I can't believe we've never really explored the area before! We did go on a holiday back when I was a kid, staying in a cute (but super scary) little cottage somewhere, but I don't really remember any of the trip, apart from watching Gareth Gates on Pop Idol, and sleeping in a terrifying attic room!
The Cotswolds is just so quintessentially British, with the cute little stone cottages, english country gardens and rivers with cute little bridges and I absolutely love it. It was so picturesque, and I just wish that we had a little more time to explore more. We're definitely going to have to go back and explore more, as there's just so many villages and towns to explore.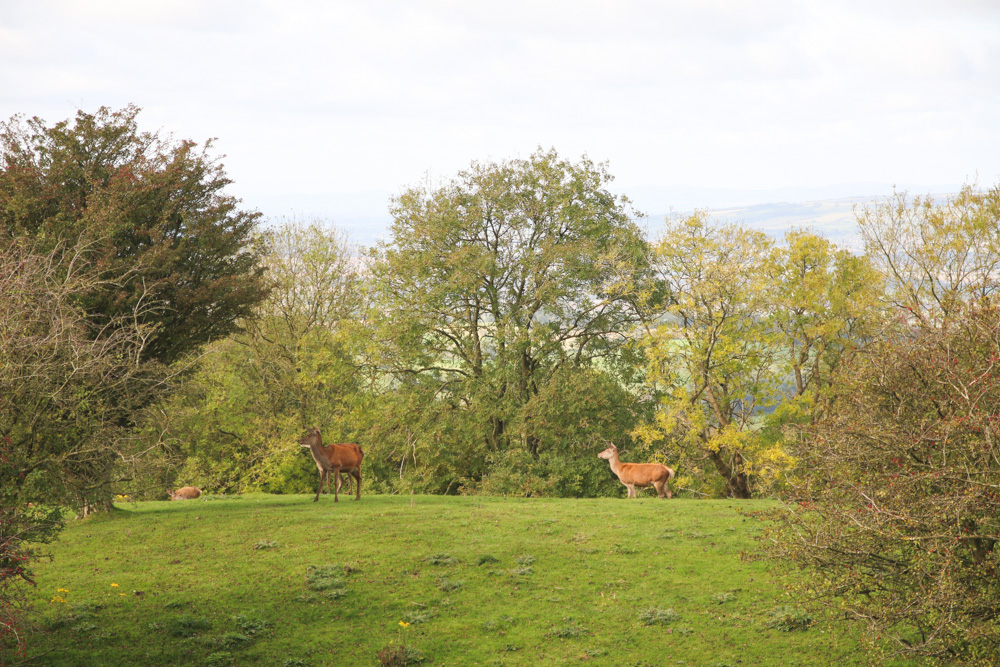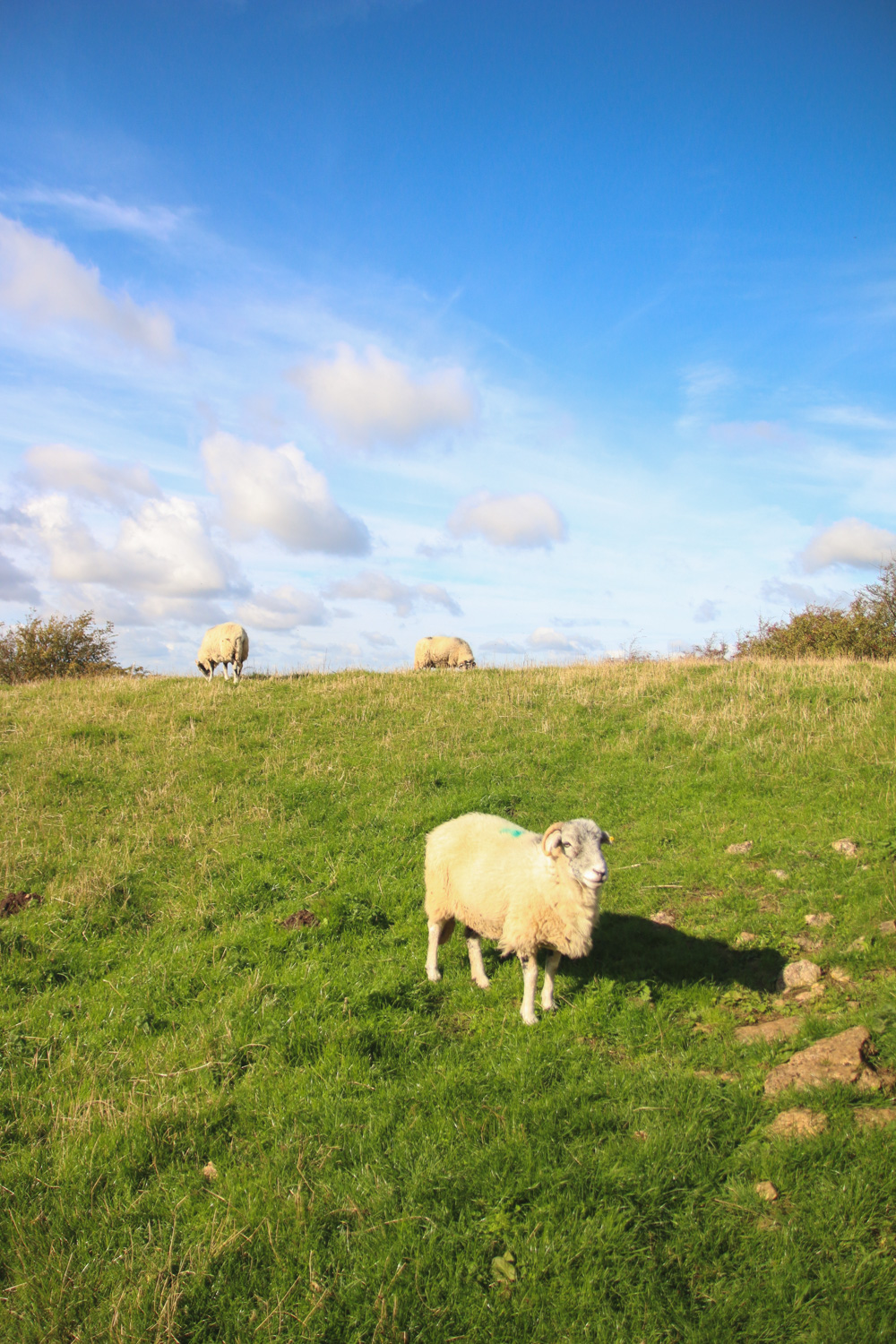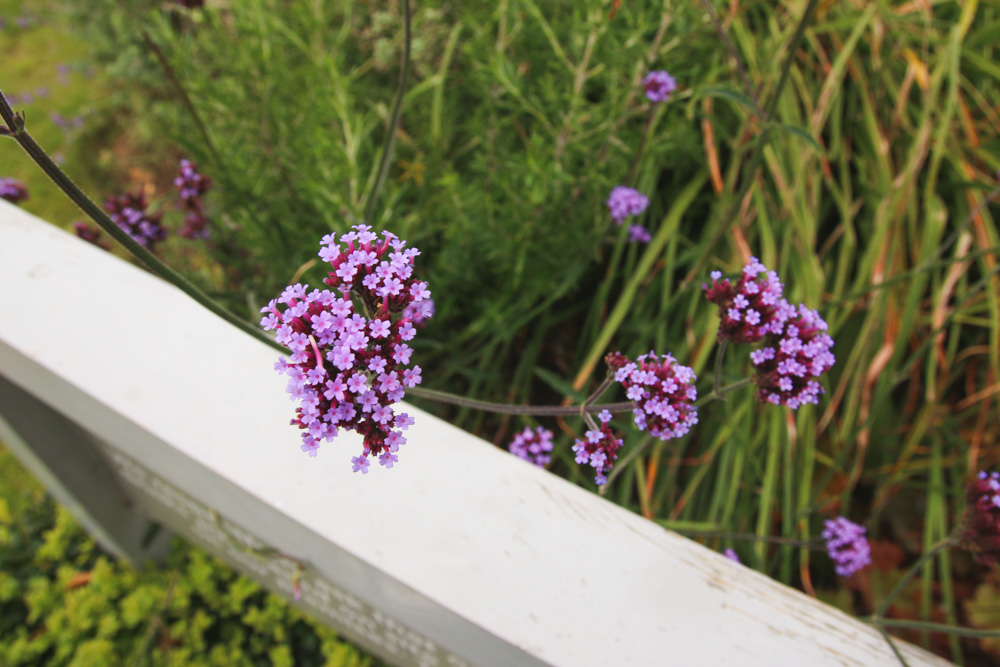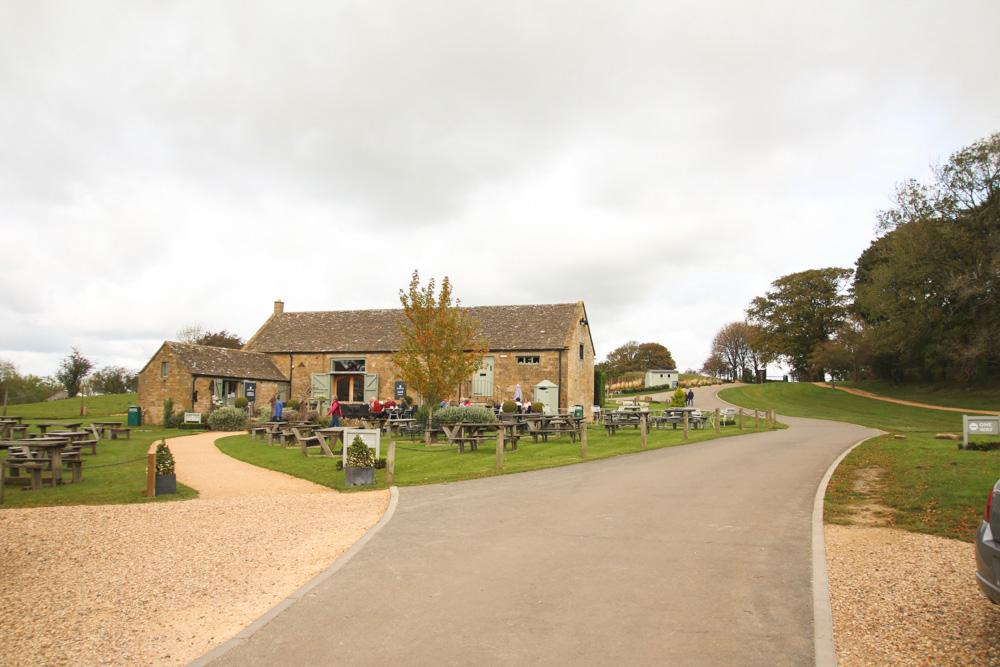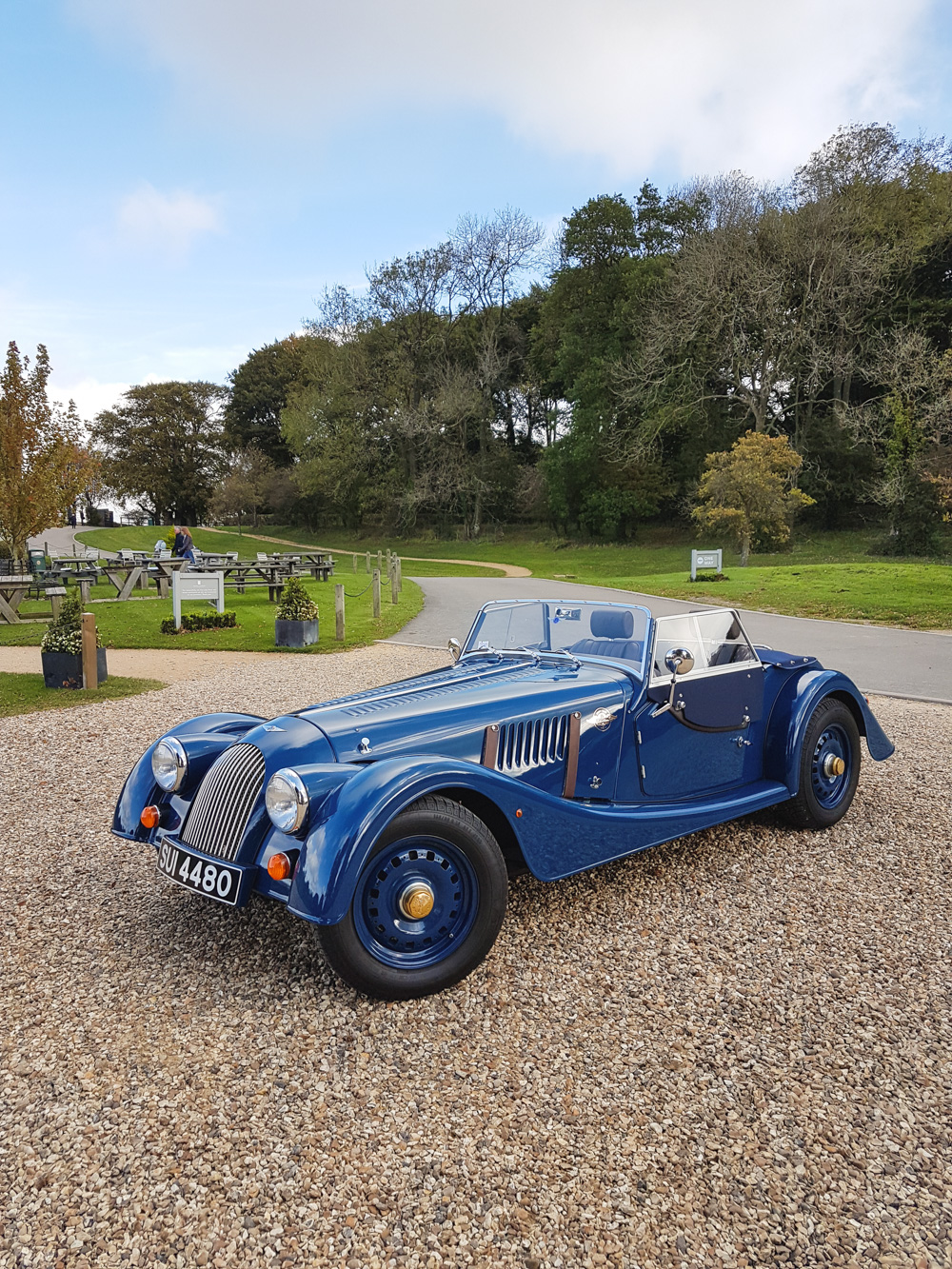 Our first stop of the day was at Broadway Tower. It's the highest tower in The Cotswolds, on the second highest hill. The views there are amazing, and apparently, on a clear day you can see a 62 mile radius over 16 counties! It's on part of the Cotswold Way, a 100 mile footpath through The Cotswolds. Sadly, we didn't have enough time to do any of the trail, but I've read that the walk to Broadway village is really nice and is only a couple of miles.
We did walk a tiny bit of it, and by tiny I mean a 5 minute walk down the field right by the tower, saw some sheep and headed back to the car park, stopping for some snacks along the way at the cafe there. We were lucky and had the best weather that day and managed to sit outside with some drinks before heading off to our next destination – Bibury.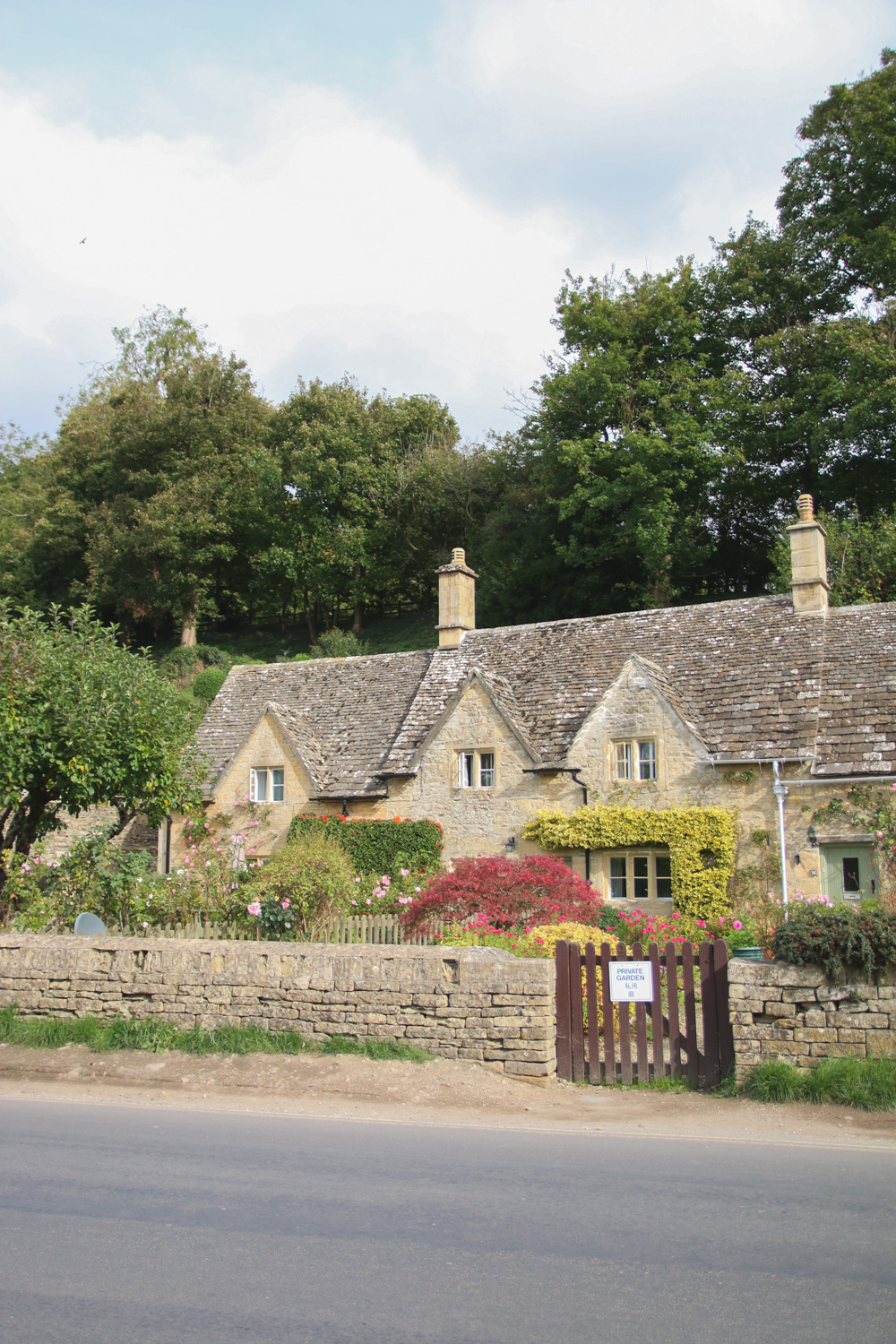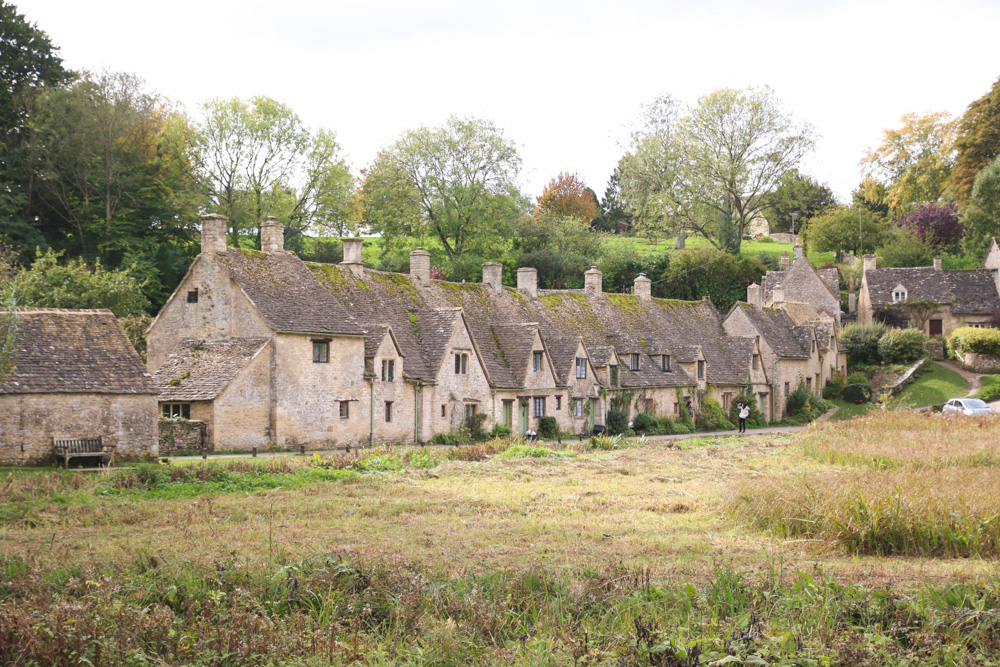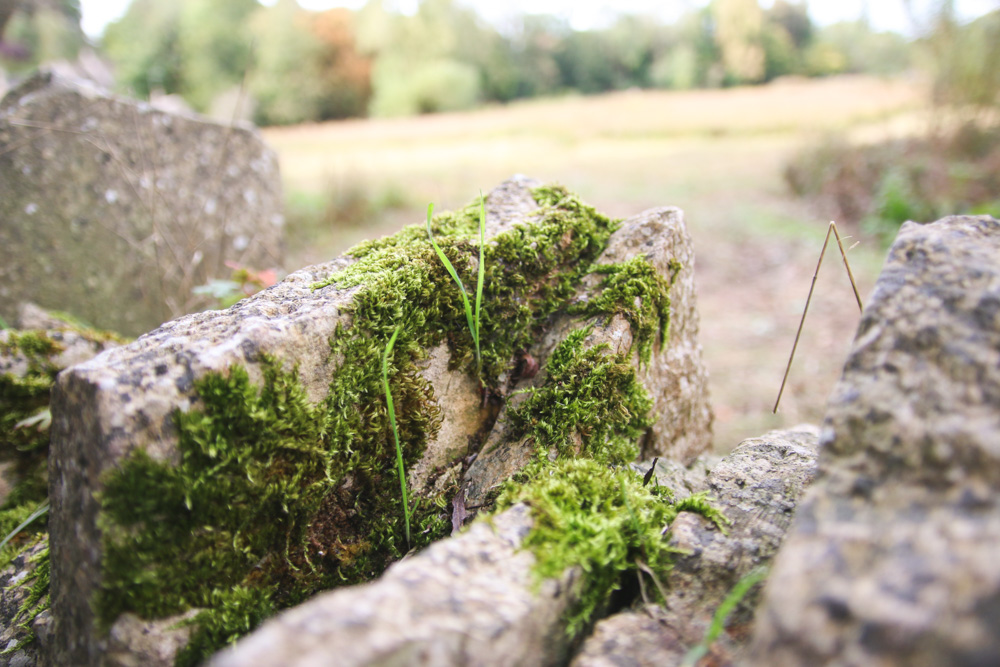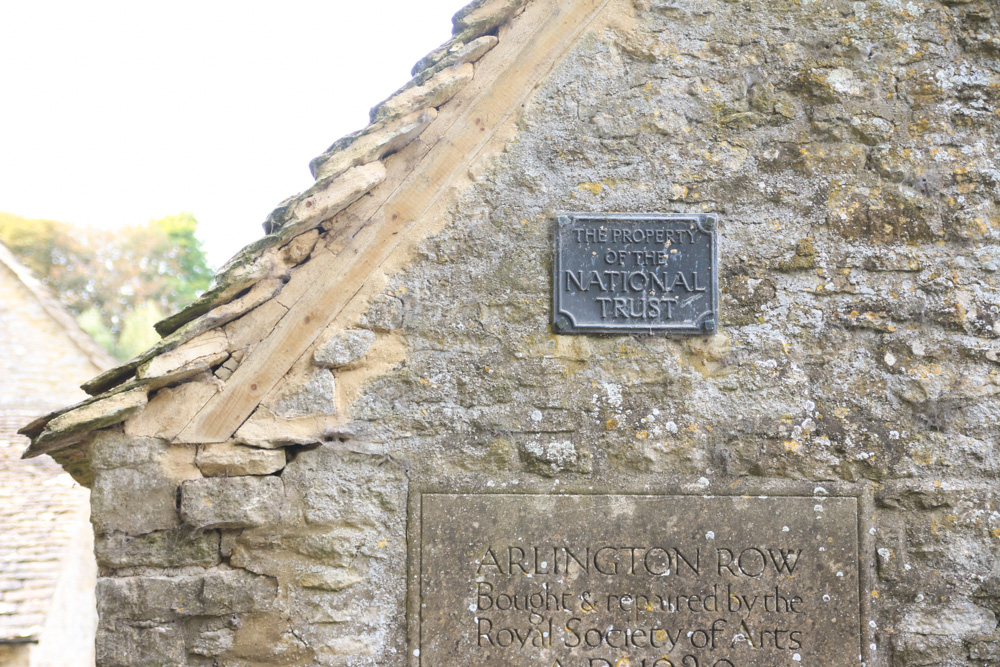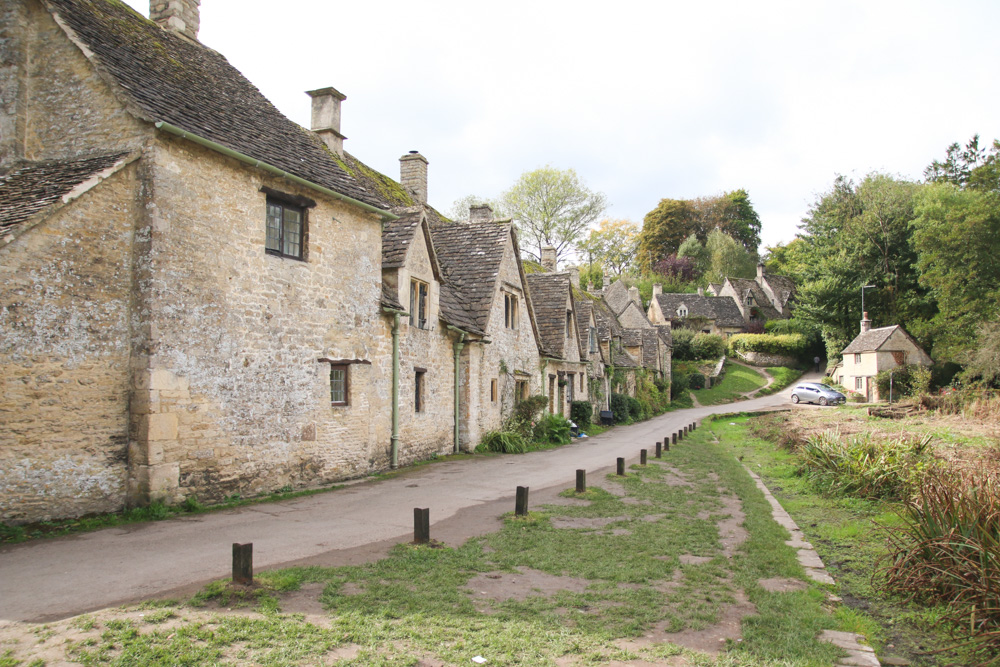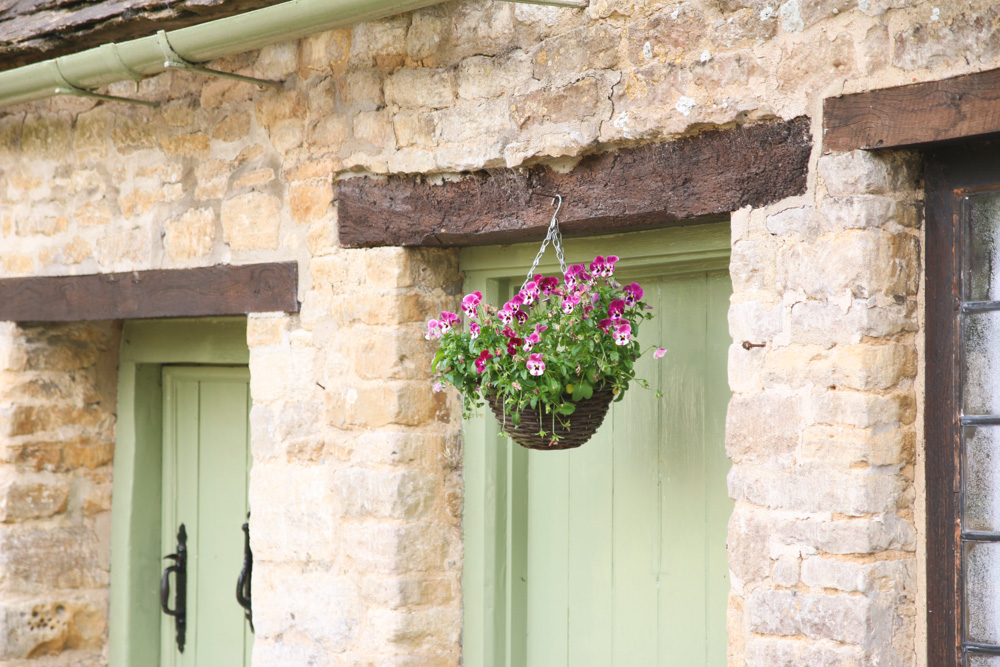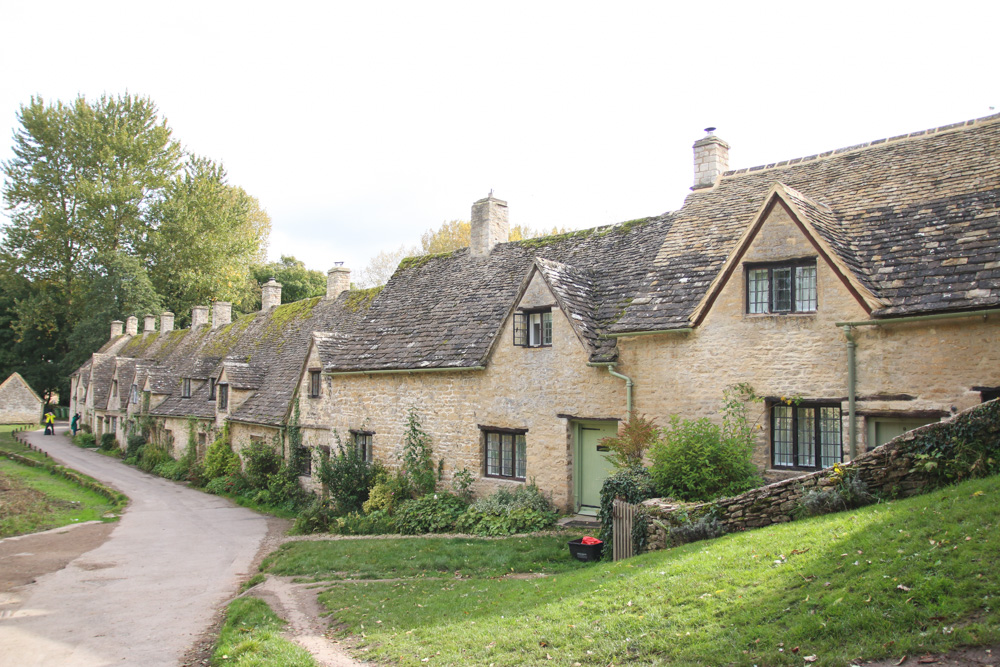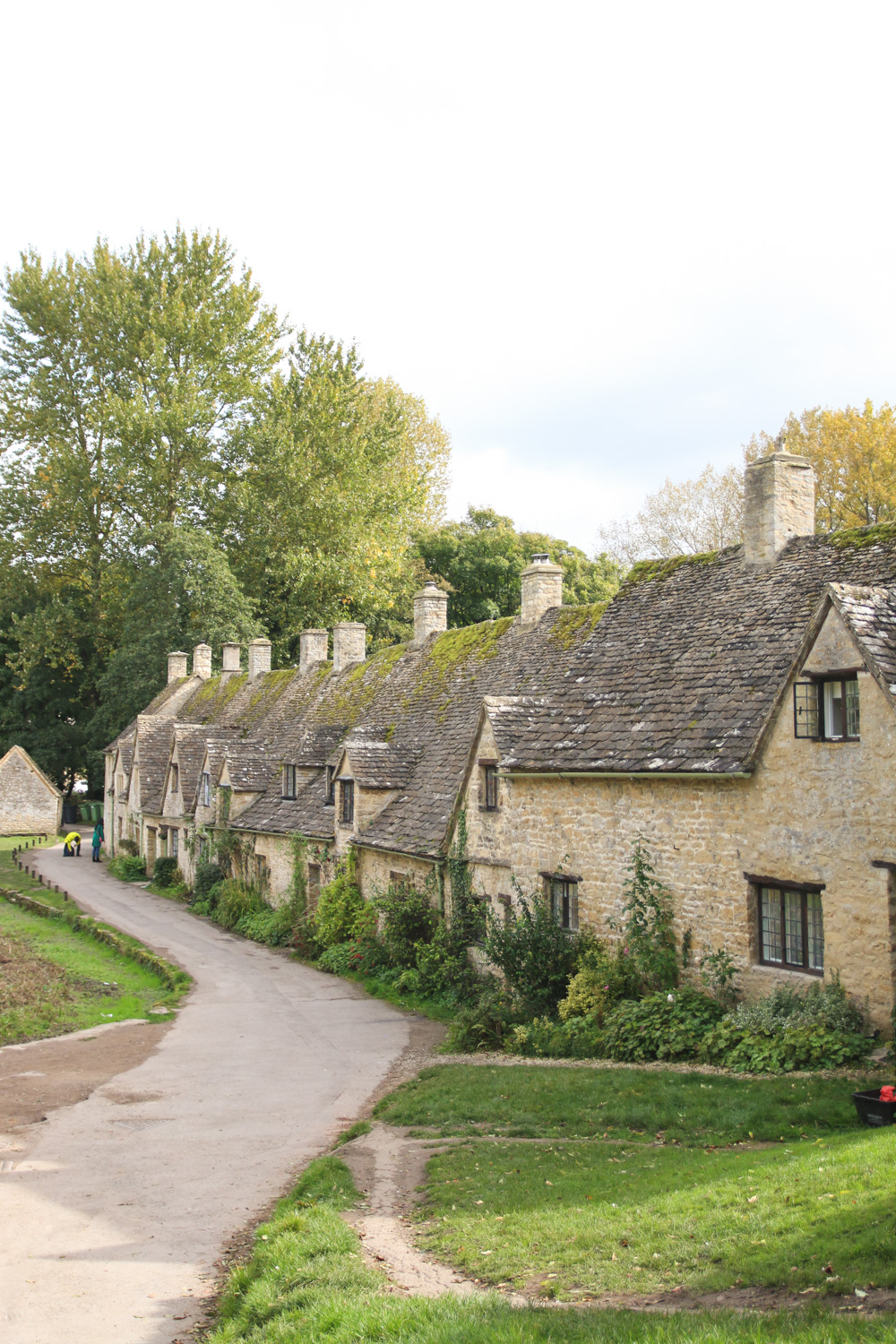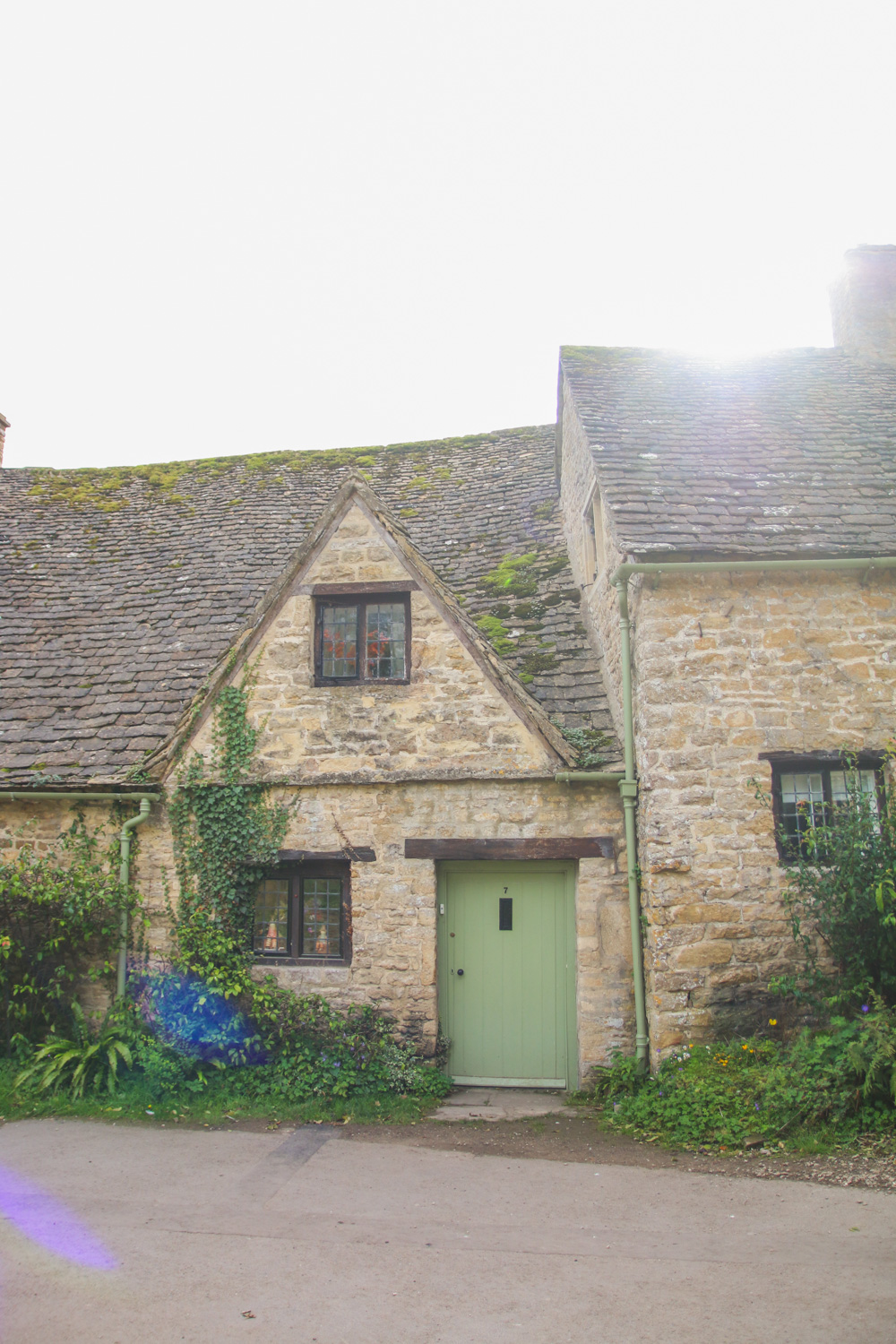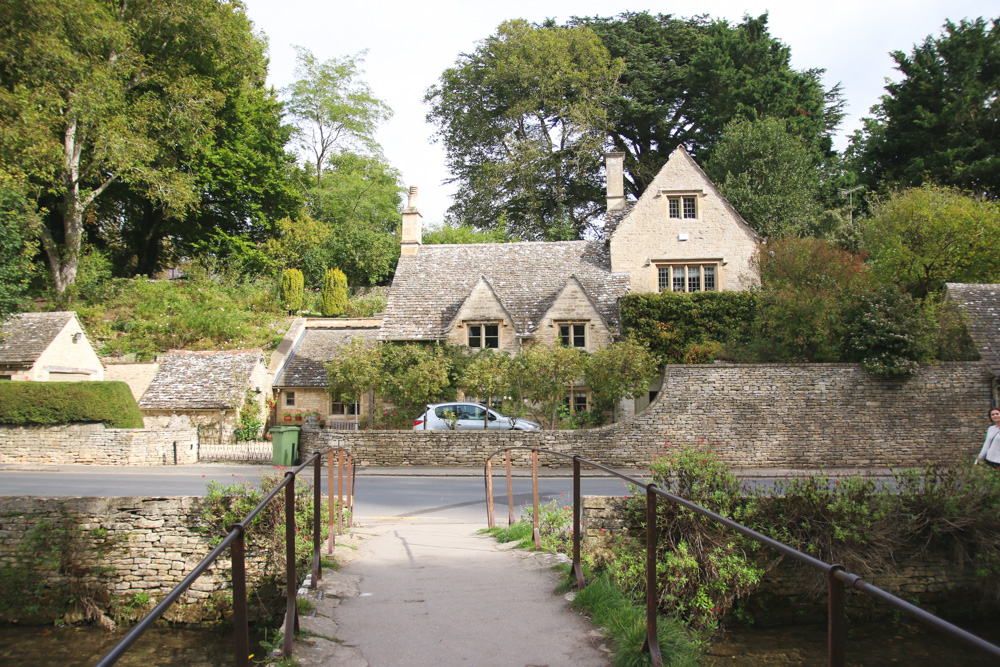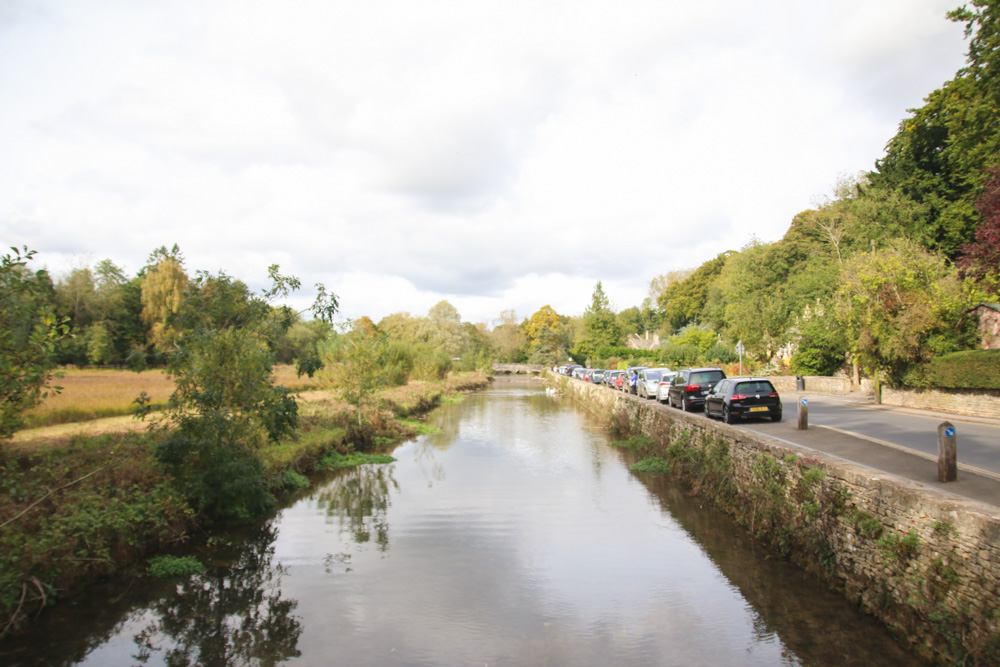 Bibury
Bibury is about a 40 minute drive from Broadway Tower, so not the closest place to head to next, but I'd seen photos of it online and really wanted to visit. We were planning on stopping in Burford too for some lunch, but we ended up loving Bibury that much that we stayed there for lunch instead, then had to head home so we never made it to Burford.
It's a tiny village, and has the famous Arlington Row cottages that you've probably seen before (fun fact: they're printed on the first page of all UK passports which I had no idea about until I was reading up about them). They were originally built in 1380 as a wool store for the nearby mill, and then converted into cottages for the workers to live in during the 17th century, but these days they're houses, though you can rent out number 9 Arlington Row from The National Trust as a holiday home.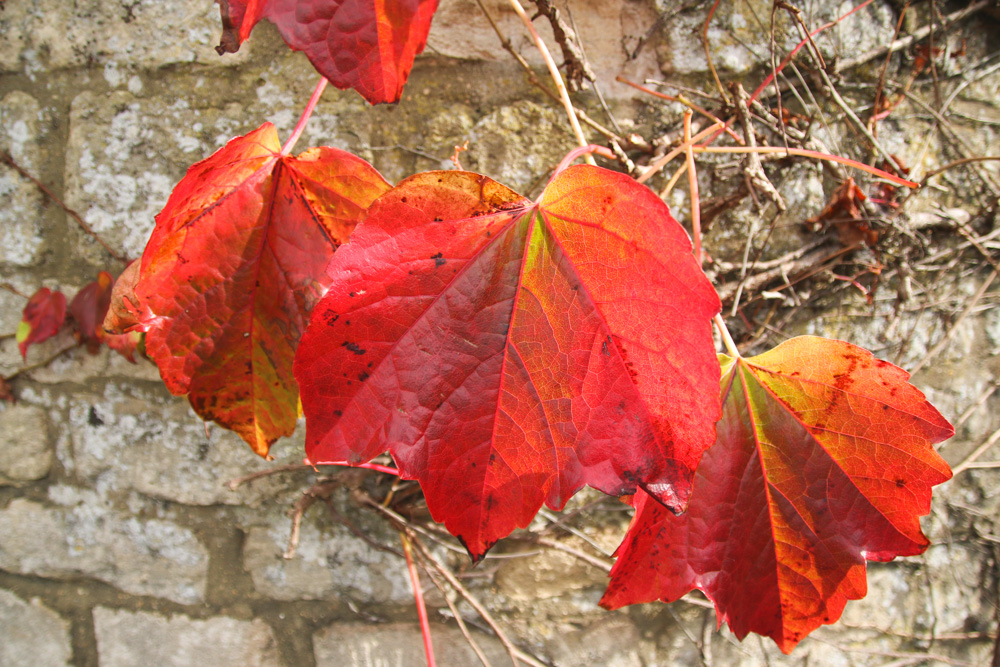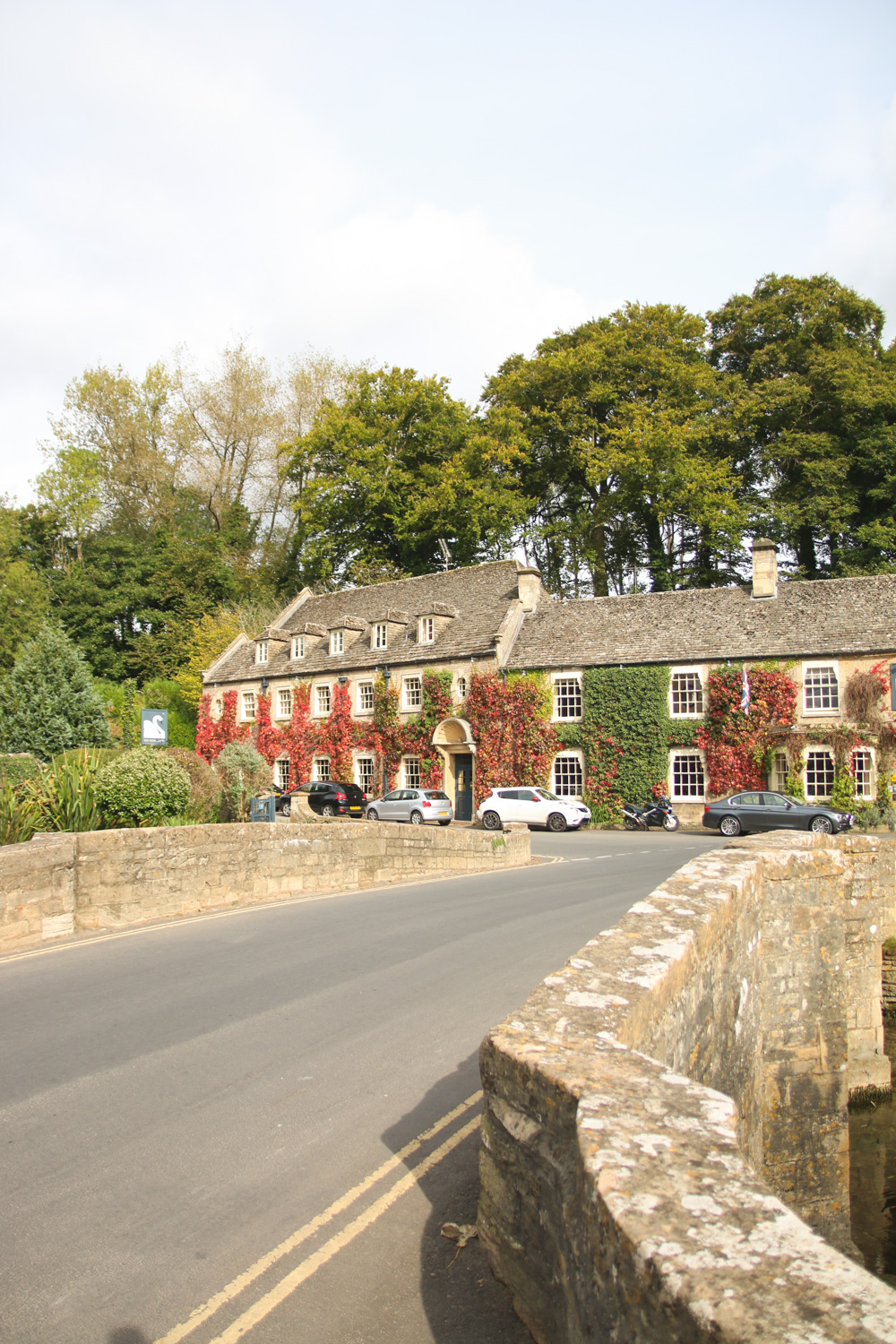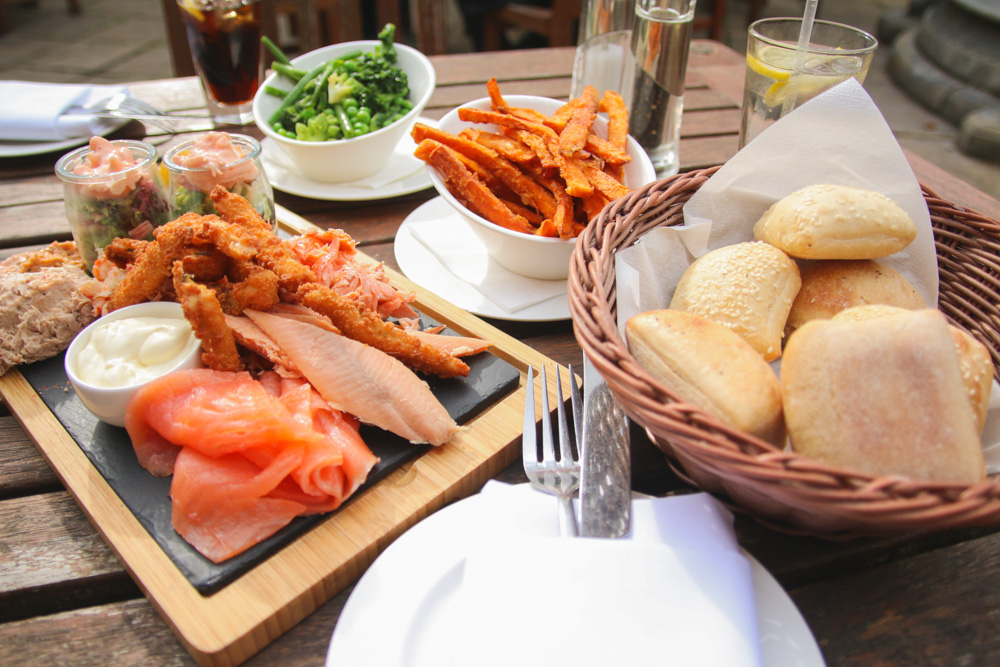 I did feel really sorry for all the people who live in the village as they get SO many visitors each day. We drove up and down the only road in the town looking for somewhere to park for a good 10 minutes before we got a space. There's literally bus loads of tourists that turn up for an hour or so to explore the village and trout farm, so for a tiny village it's super busy.
The village is also known for it's trout farm, which is absolutely huge! We decided to stay for lunch in Bibury and ended up at The Swan which we'd definitely recommend. It was a little pricey for lunch, but the menu was so nice and the food was so good! We decided to go for the sharing fish platter which included trout from the trout farm, smoked salmon, crayfish, crab meat, tuna and fish goujons. We decided to order some sweet potato fries and buttered greens to go with it before stuffing our faces full (the sweet potato fries were so good).
After that we headed home, but I'm sure we'll be back again for some more amazing food if we're ever in the area again. We both agreed that we definitely need to explore more of the Cotswolds since it's so close! Have you been before? Any other villages you recommend visiting?
Follow
Save