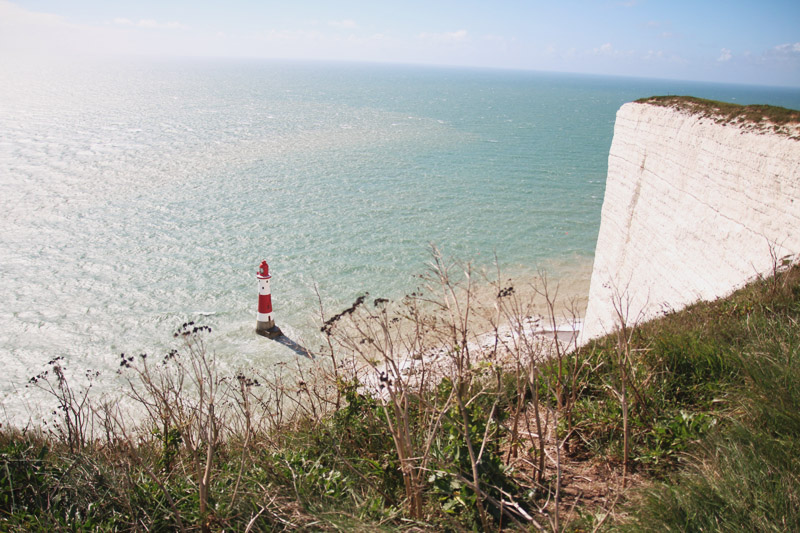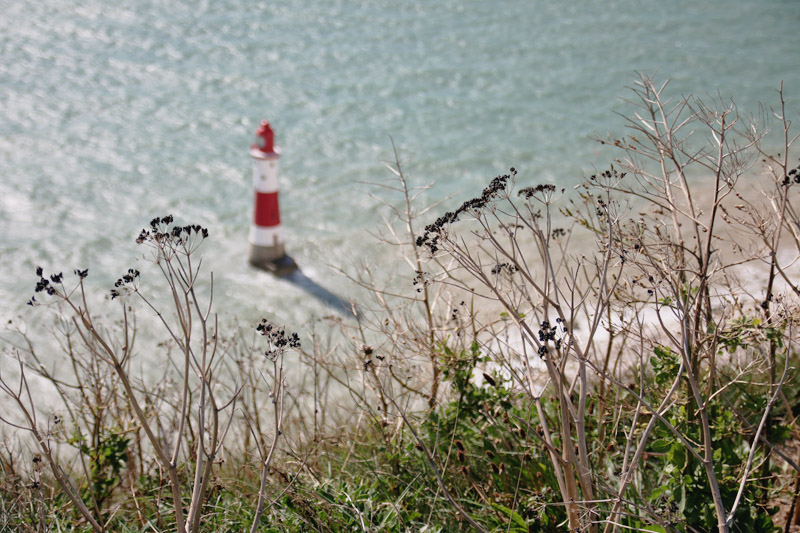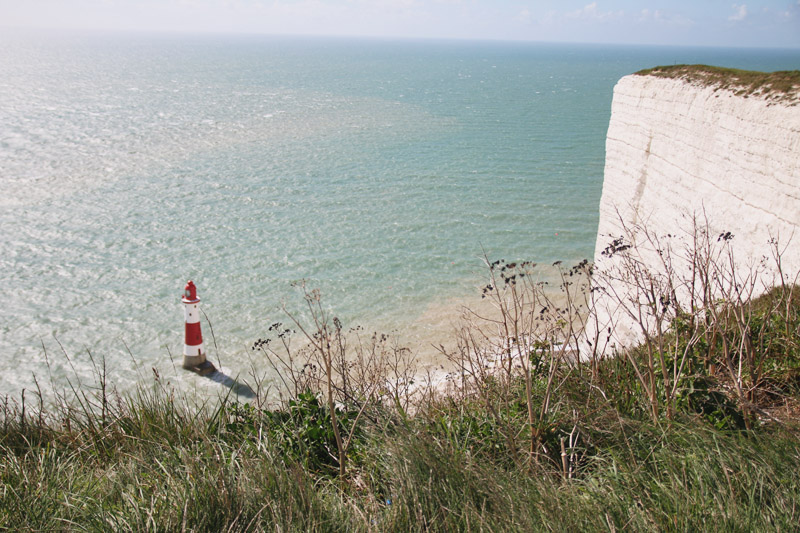 So last weekend, we took my parent's caravan down to Kent for a little adventure along the south coast. If you've been reading my blog for a while, you'll know how much I love exploring lighthouses. Beachy Head has been on my list of lighthouses to visit for ages now, and we finally got to see it on our way over to Brighton for the day.
We stayed at a little caravan site just outside of Ashford, and took the 1hr 30minute drive over to Beachy Head. The coordinates took us straight to the carpark right at the lighthouse, so we took a little walk to the cliffside and saw it right below! Oh my gosh – I was terrified! When you look down and see that sheer drop cliff right to your left and the strength of the wind up there – so scary! The lighthouse was absolutely beautiful and the colour of the sea was just so perfect from the chalky cliffs so it was totally worth it.
I'm so glad that they repainted the strips a few years ago as it was decided that it was no longer needed to repaint it and to just let it go back to the natural granite grey colour, but luckily enough money was raised for it to be repainted and I'm so glad. I couldn't imagine it standing there in grey.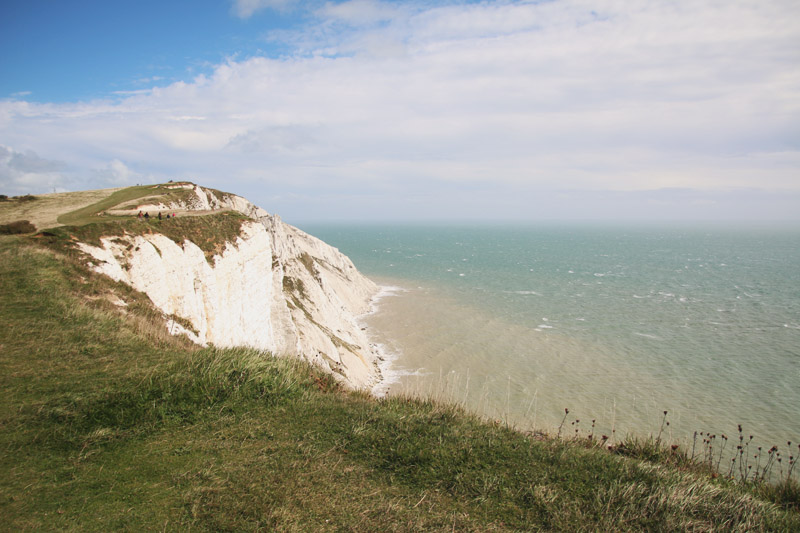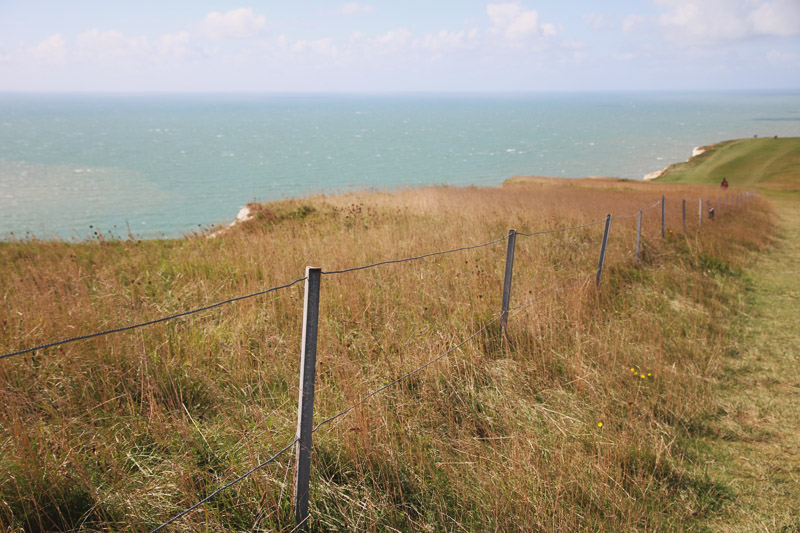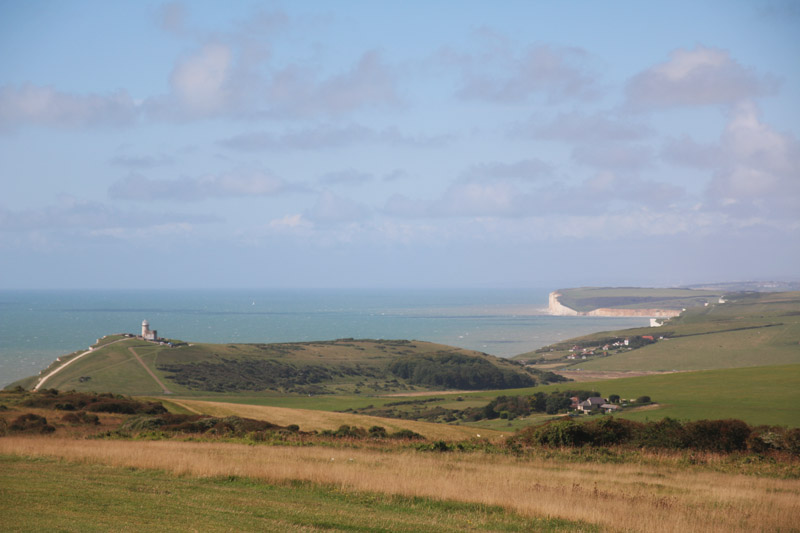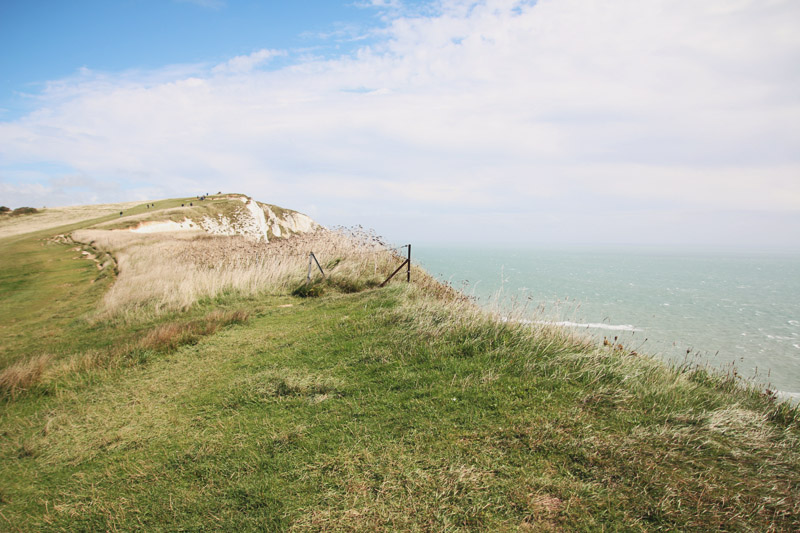 We took a nice little walk along the cliffs heading towards Belle Tout lighthouse which is now a bed and breakfast – how amazing would it be to stay somewhere like that?! The views were just absolutely stunning! After we'd had a little walk around, we headed over to Brighton for the rest of the afternoon. I'll have a post up about that soon!