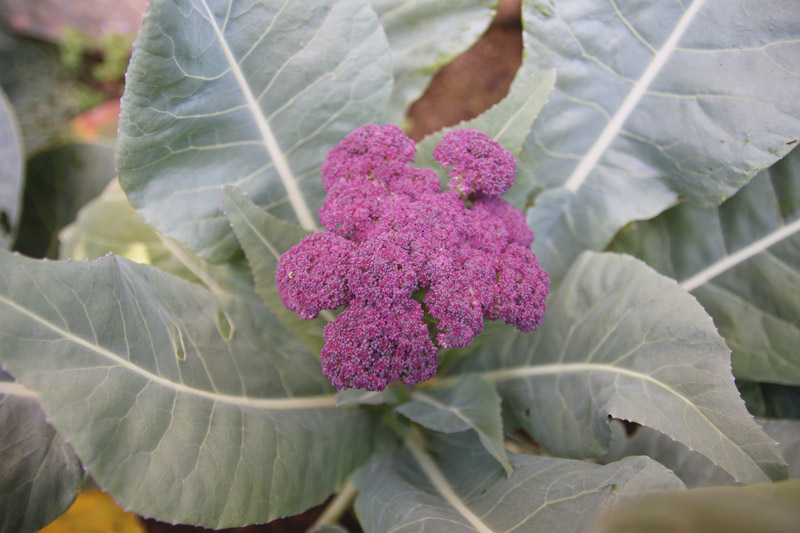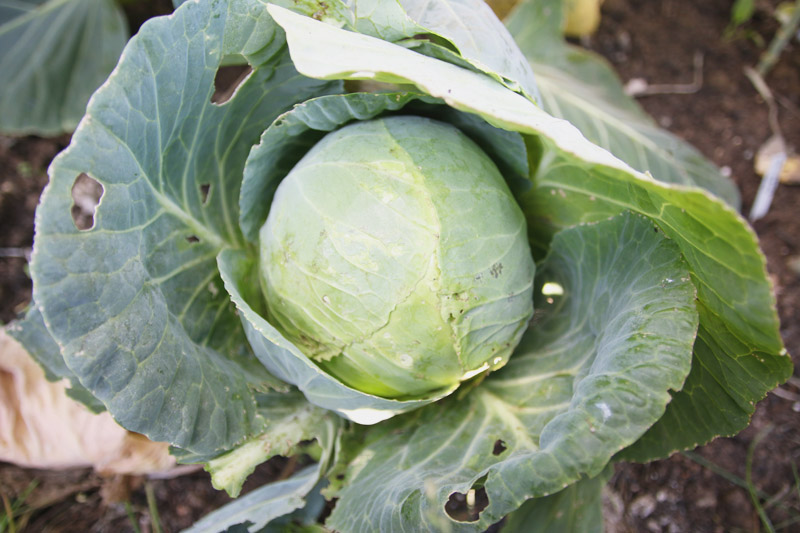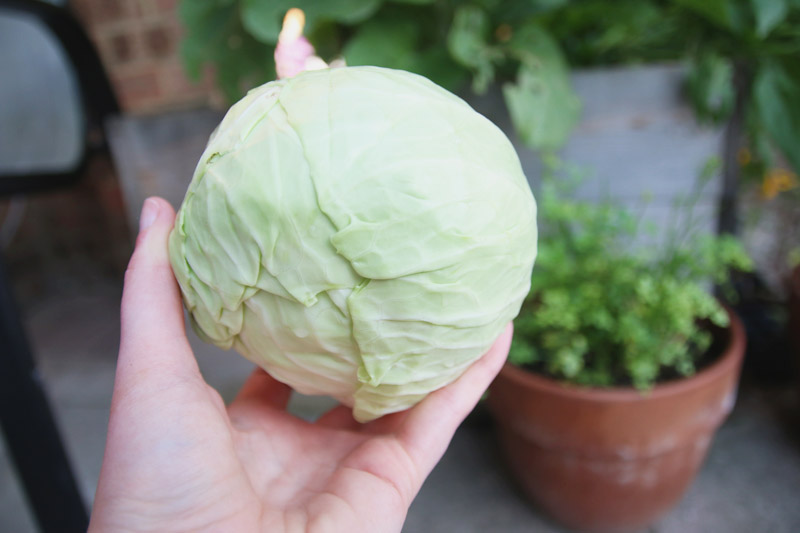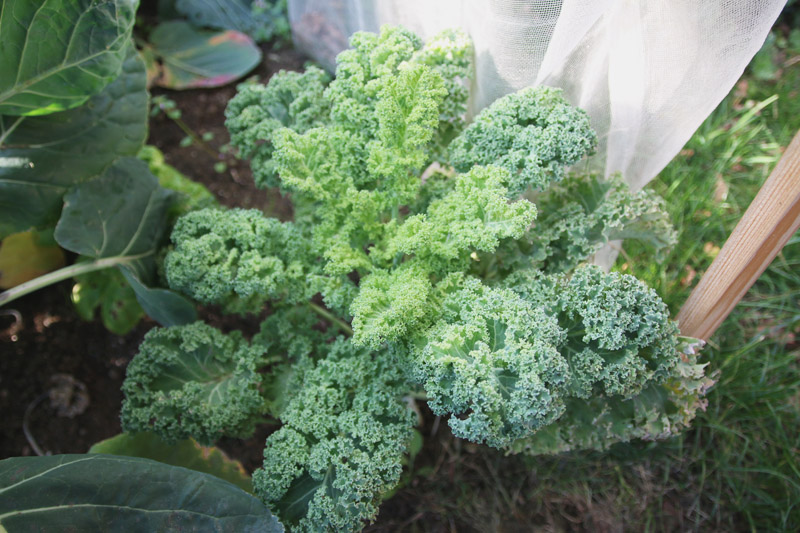 There hasn't really been much happening lately in our garden, though I will admit I have been neglecting it a little lately, though it's still doing pretty good!
The things that I'm most proud of this year is definitely my brassica bed and tomatoes! I've tried growing brassicas for as long as I've been gardening (3 years) and each year they've failed, either they've died or been eaten by cabbage whites, but this year I gave them more room, protected them with enviromesh and they've done so well! I've not even done anything to them! So far I've harvested the broccoli, and now one of the 3 cabbages that I'm growing. The purple cauliflower has done really well, though it looks a lot more broccoli like than cauliflower, and the brussels on my brussels sprout plant are starting to form! Also, my kale is doing really well, though I just need to start harvesting some of it!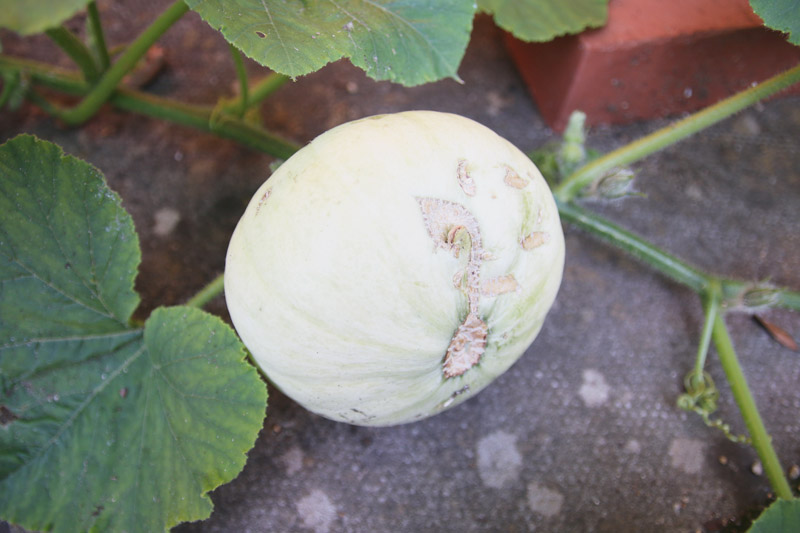 I'm so proud of my little pumpkin! It's a crown prince one, so the skin is a green/grey colour, but even though it's a little marked, I love it! It's the only one of the huge plant that actually started to grow, though I just don't know when to pick it? Anyone have any ideas?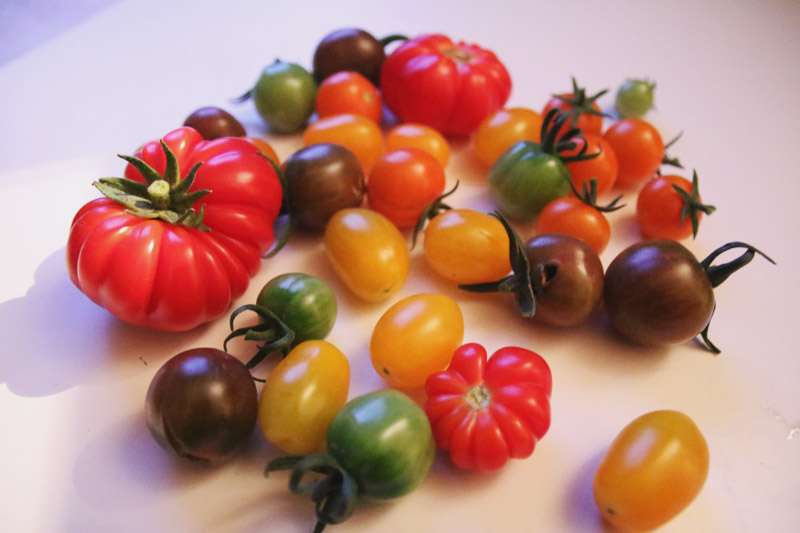 Look at all those tomatoes! Ive grown sungold (orange), rainbow (yellow), black opal (purple) and costoluto fiorentino (the red beefsteak ones), I've also grown roma too (a cooking type), though none of them are quite ready to harvest yet. The costoluto fiorentino ones are by far my favourite for flavour – they're so sweet! I've grown sungold the past two years and they're a favourite in the cherry tomatoes, but the other two are just average. Any recommendations for next year? I'm definitely going to grow those two again and I bought some san marzano seeds in place of the roma ones.
Another thing that I'm super proud of is my courgettes and green beans, though I unfortunately don't have any pictures. Though I've only harvested one courgette so far, there's still more to come, and the green beans have been producing mega amounts that we've had to keep on freezing them for over the winter, but I'm good with that!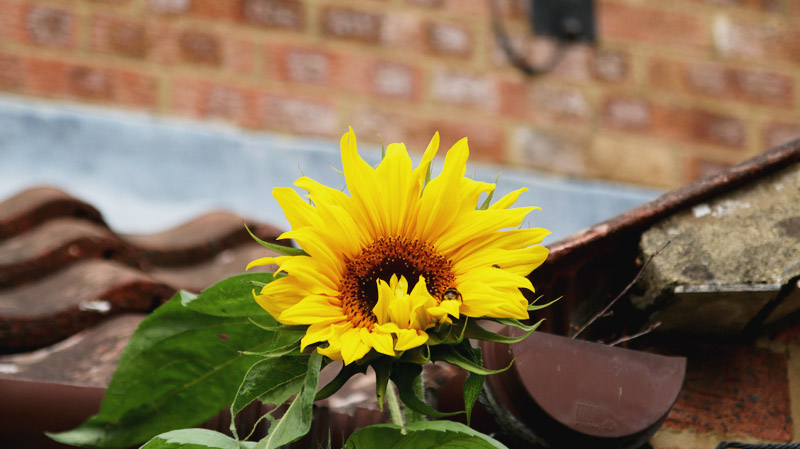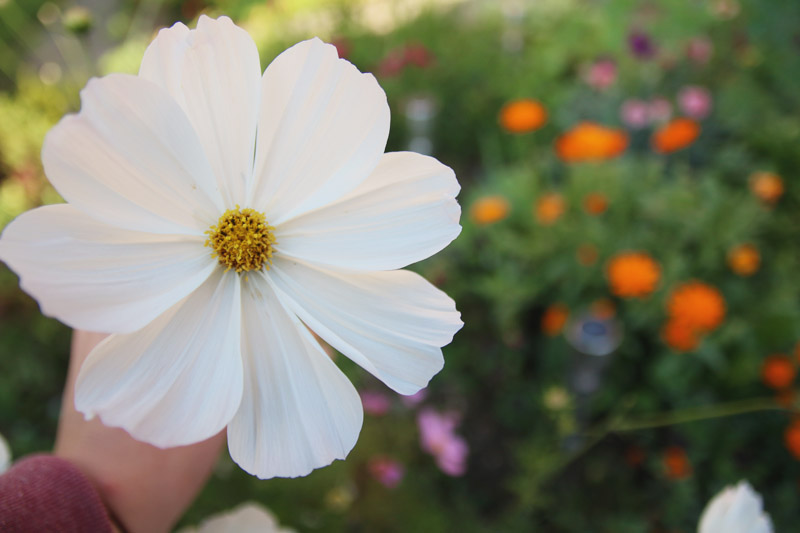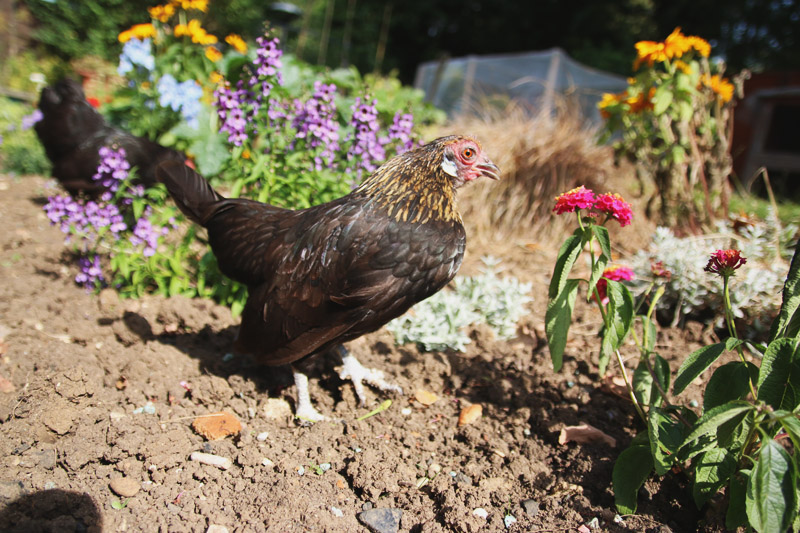 I thought I'd share some of the flowers in the garden this time too! We had a sunflower growing competition this year, and my mum won by a long shot! Though we haven't measured it, as you can see by the picture it's above our guttering on the bottom floor! Mine barely even got to 4ft hah! Maybe next year?
Have you been growing vegetables this year? I'd love to see how you're getting on!