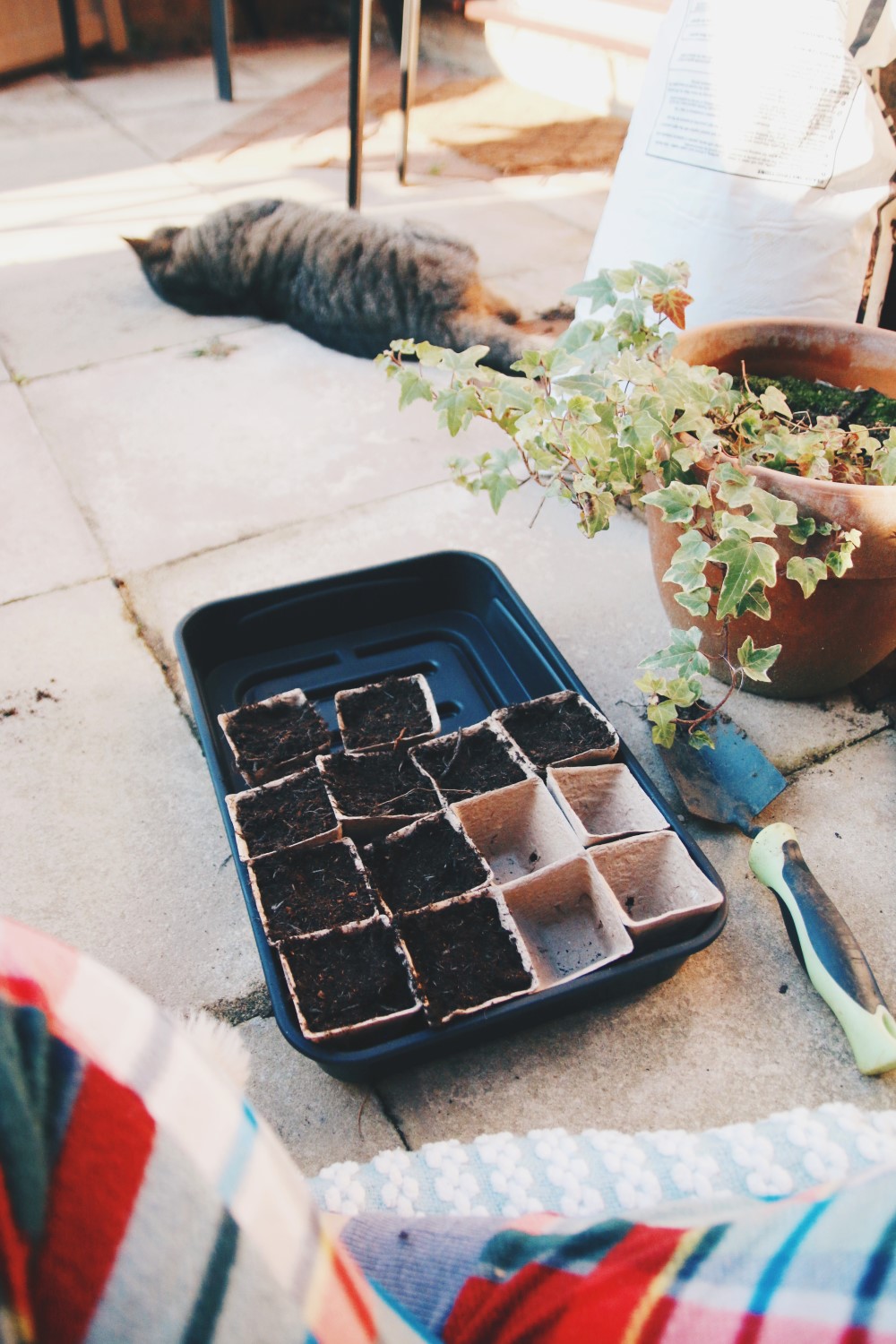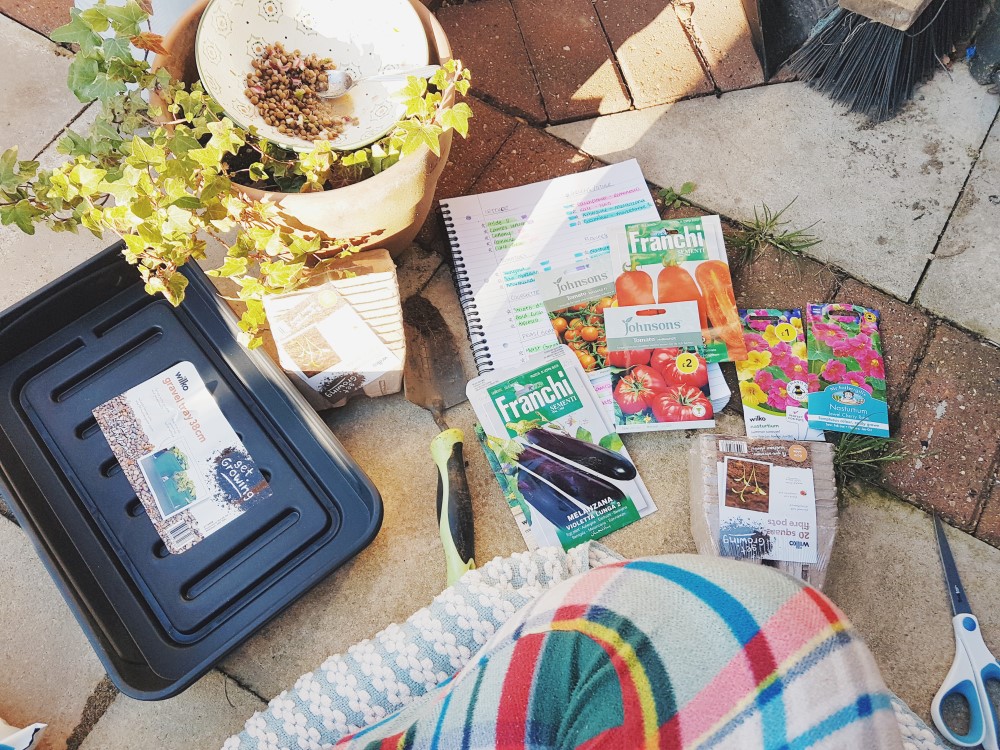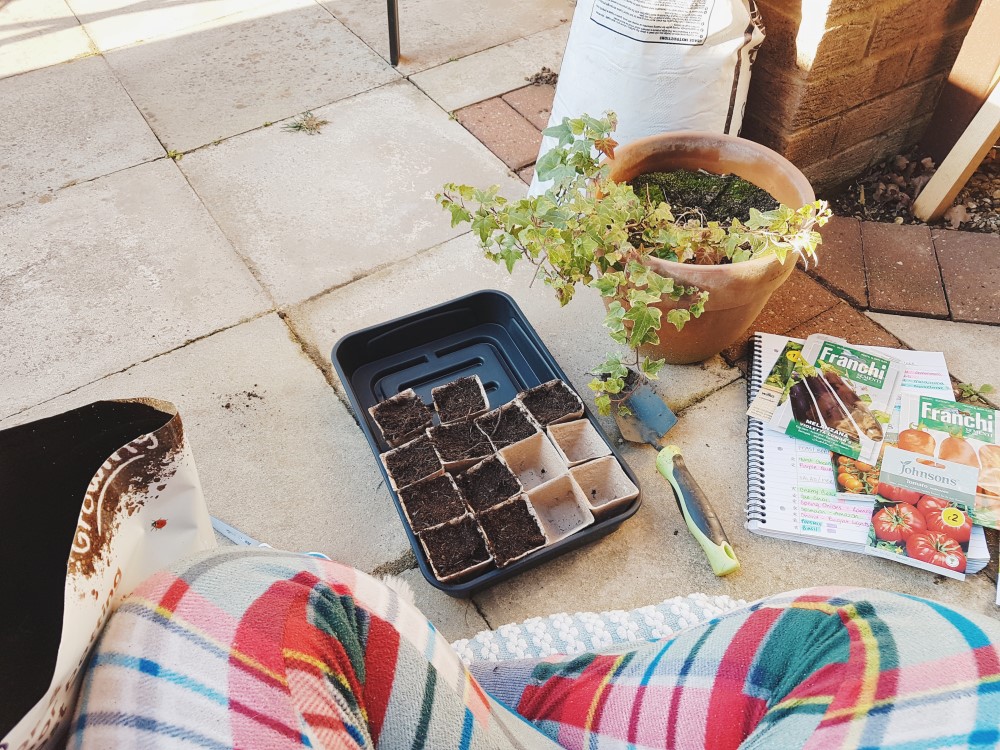 Grow Your Own
I've been growing my own fruits and veggies for the past 5 years or so. I'm no expert and I don't get amazing harvests, but I've learned a few things over the years and each year my harvests are getting better and better. I started out with a couple containers at our front door of salad leaves, and then i built a huge raised bed, and now I've commandeered a section of our grass in the back garden and turned that into a little vegetable patch.
Last year was amazing for us – we grew so much salad that we didn't actually have to buy any lettuce the whole summer and we had so many cherry tomatoes too. So, I thought I'd share some of the easiest veggies that you can grow, both in containers or a mini veggie patch – just use what's available to you! It's honestly not as hard as you think!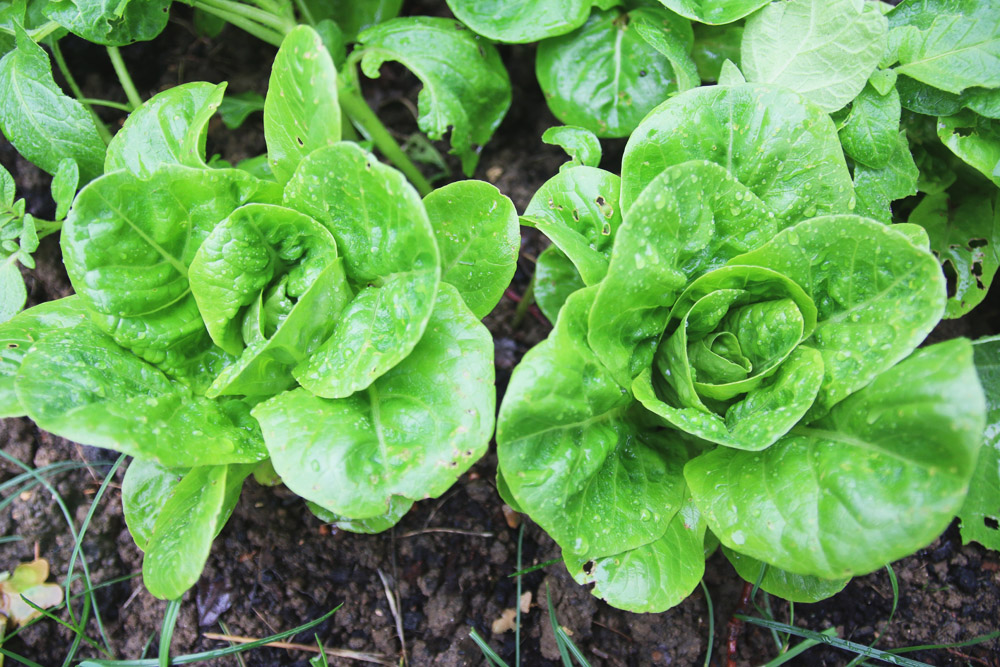 1. Lettuce
In my opinion, lettuce/salad leaves are one of the easiest things you can grow yourself. You've got so many varieties to choose from like little gem to butterhead types or even loose leaf mixes. I tend to sow the seeds directly into the ground every couple of weeks so that you've got a continuour supply through the summer, or you can buy small plants from the garden centres from around March/April onwards that can be planted out.
Just make sure you keep them watered and they basically do their own thing. If you've got a variety that grows as a head type, like little gem, just let it do its thing and grow for a couple weeks and cut the whole head off, or you can pull the outer leaves off as needed. I like to grow a mix for salads, but my fave is little gem.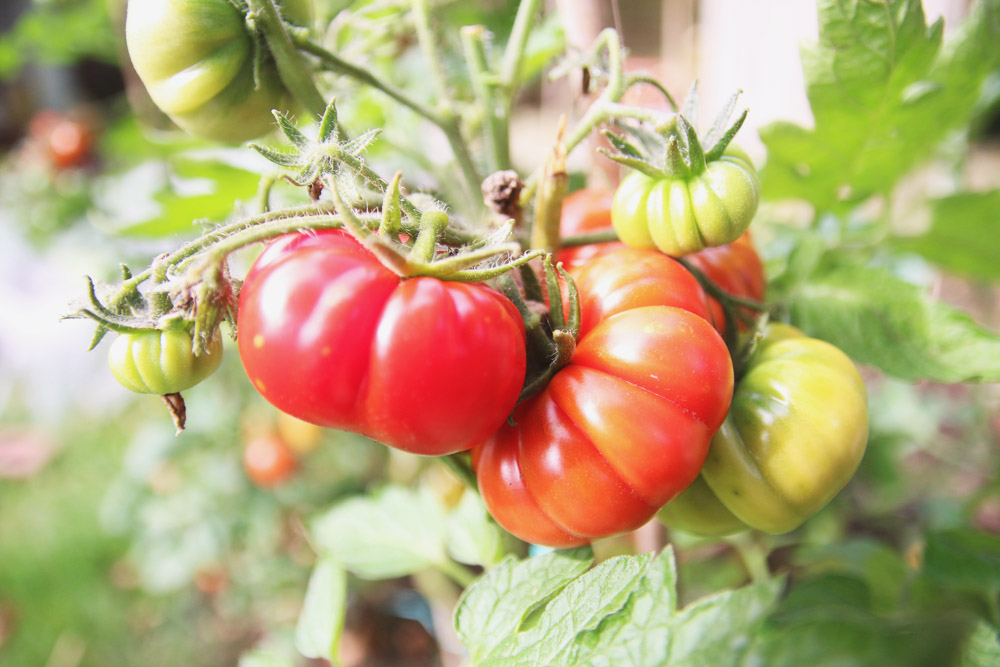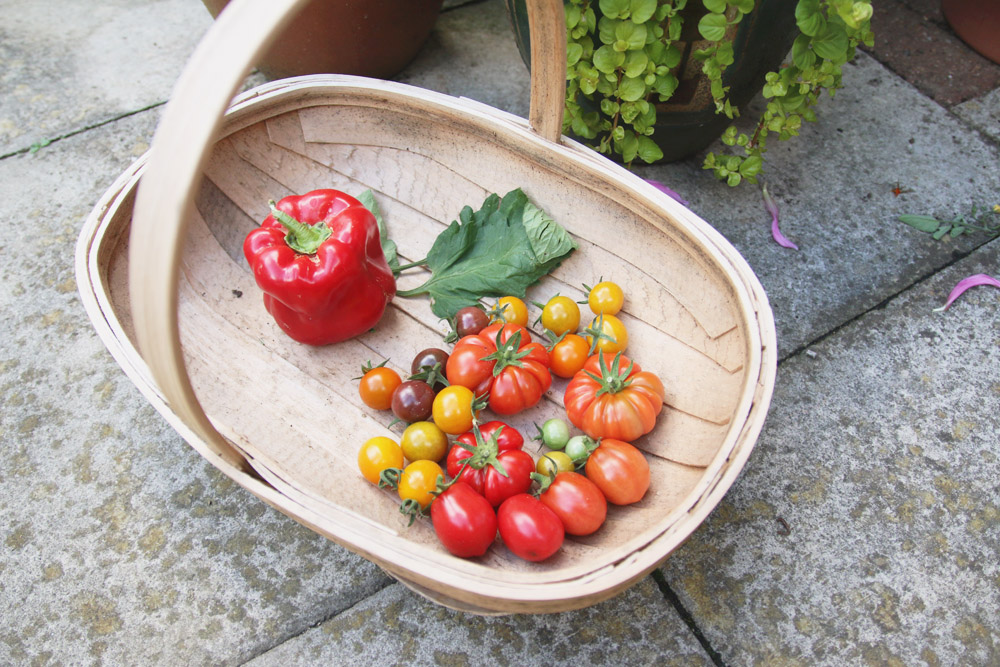 2. Tomatoes
Tomatoes are my fave veggies to grow. They're a staple in our garden, because they taste SO much better than buying them from the shop, and you get WAY more varieties than the usual salad, beef and cherry tomatoes. Green tomatoes, purple tomatoes, yellow tomatoes. You name it. They're so juicy and sweet unlike the crunchy ones from the supermarket.
All you need is a plantpot, growbag or a patch of soil. Now is the perfect time to sow the seeds ready for planting outside around April/May. They prefer to be grown in a greenhouse, but anywhere sunny and warm is good. You just need to support them and pinch off any sideshoots that grow to encourage growth on the main stem. My favourite tomatoes to grow is a small yellow cherry tomato called sungold – they're SO sweet!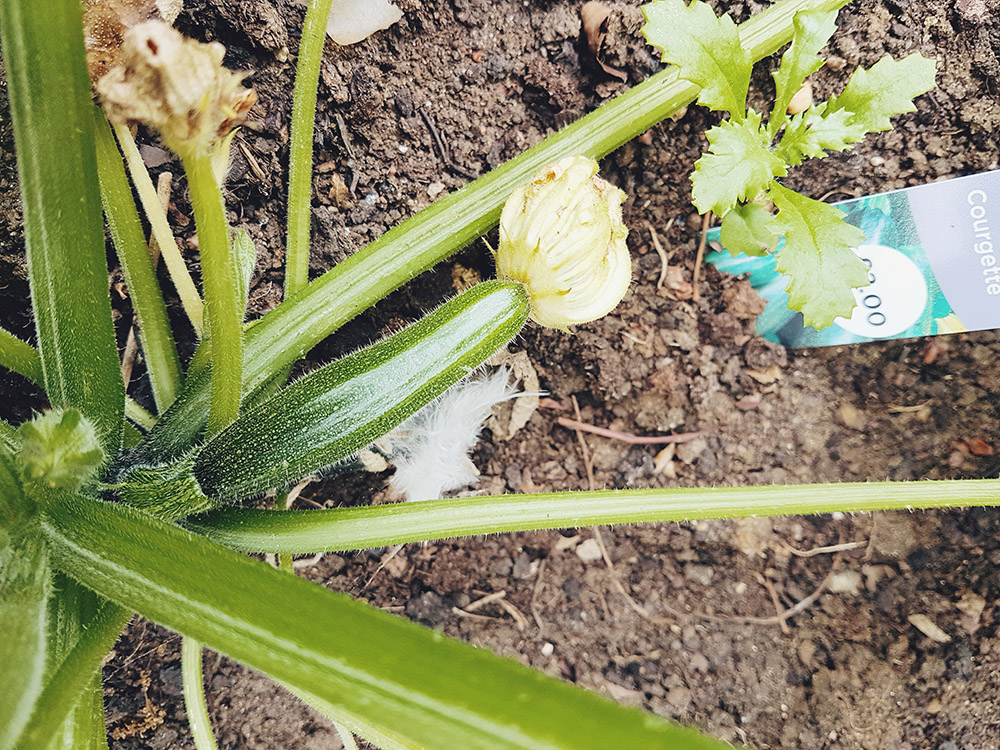 3. Courgettes & Summer Squash
You can grow courgettes in the ground or in containers too – so they're perfect if you don't have a huge amount of space. They need to be pollinated though, so ideally you'll need to grow them near to any flowers to attract bee's. One or two plants can grow huge batches of courgettes, and the more you pick them, the more they grow. You'll be searching courgette recipes all summer!
They need good moisture, so make sure to keep them watered and pick them regularly and that's about it. I grew summer squash for the first time last year, and it was just the same as growing courgettes.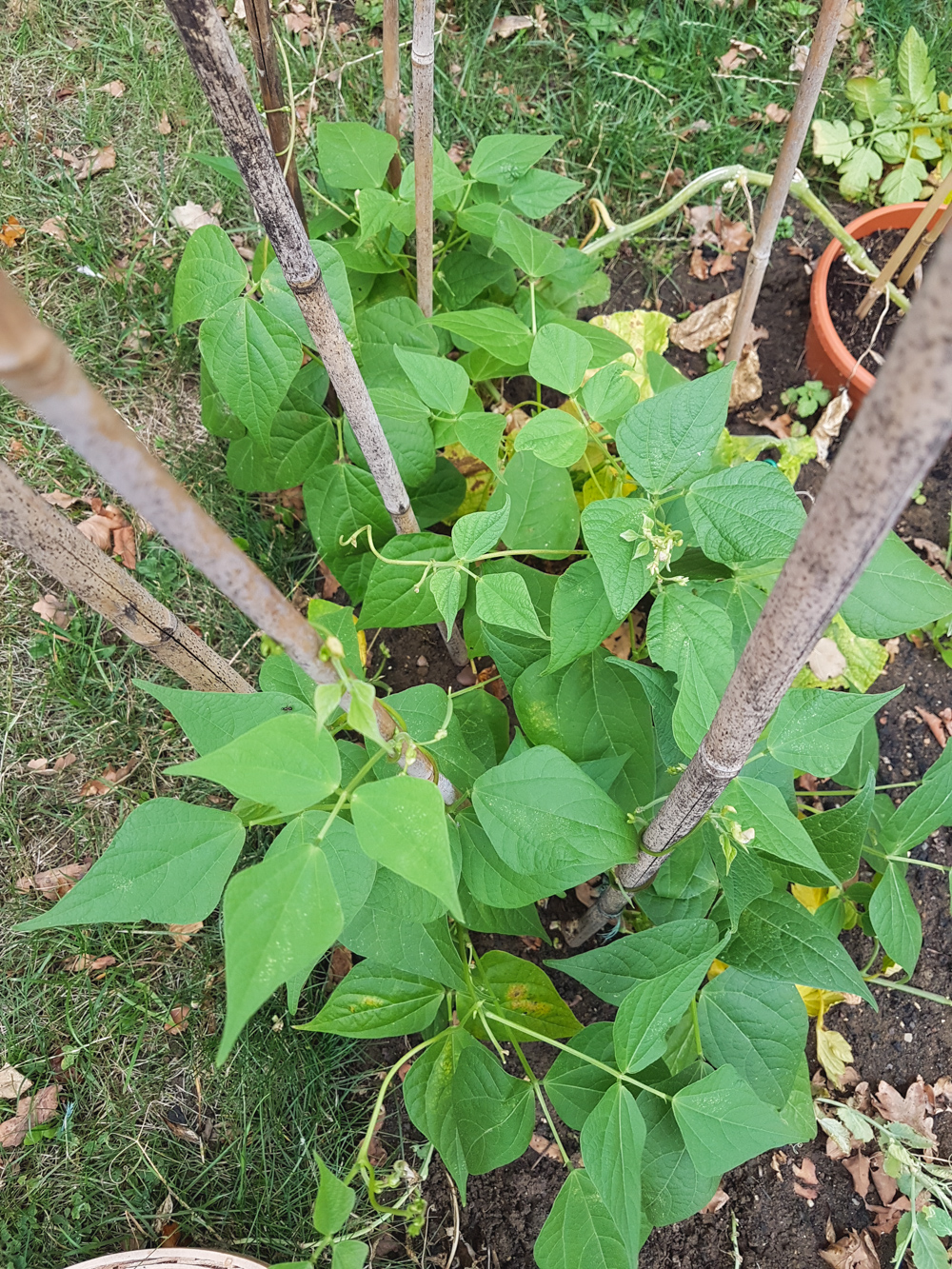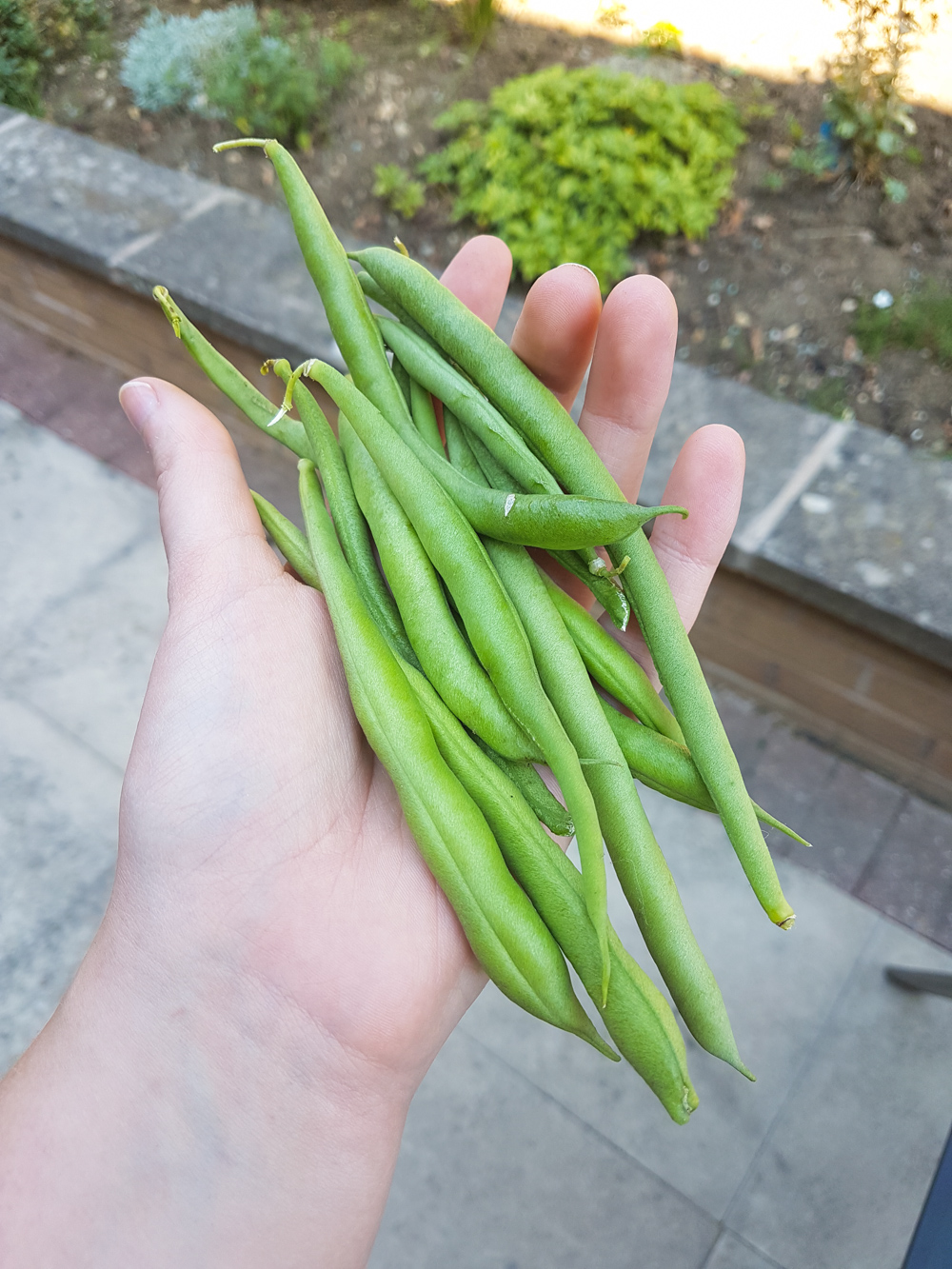 4. Beans & Peas
Beans & Peas are pretty much the same as courgettes – the more you pick them, the more they grow. They like to grow tall though, so you'll need to have some kind of support for them to climb up (unless you have a dwarf variety of bean). They're so nice fresh, or you can blanch the beans in boiling water for a couple seconds, cool them down and then freeze if you have too many.
Peas are also super easy to grow as long as they have something to climb up. I actually don't cook peas that I've grown, just because they're super sweet and delicious to just snack on (and they take so long to get out of the pod).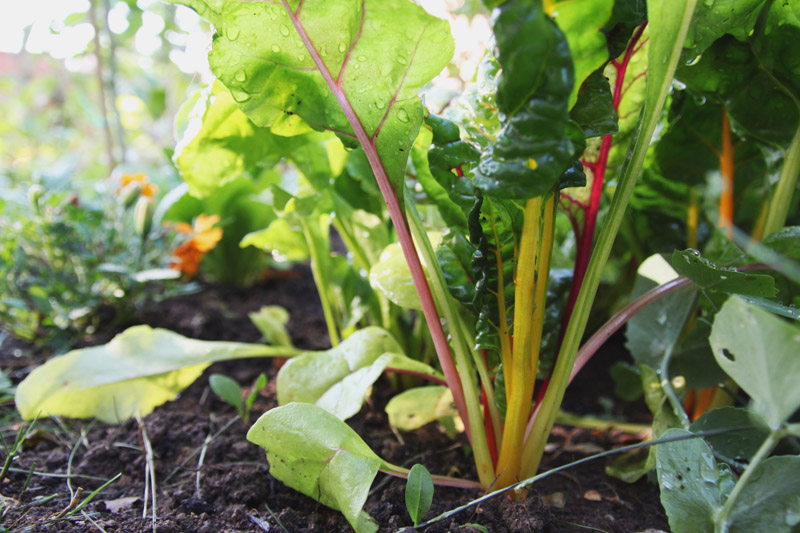 5. Chard
This is a really weird one to add to the list as it's not something that you'd think about growing, but it's actually one of my favourite things to grow. I sow my seeds around April, in a few batches. Then, I pick the leaves young (when they're about the same size of a spinach leaf) to add to salad mixes, or I let them grow into plants later on during the year as they grow during the winter too so you've got something all year round.
Once the leaves get bigger, I love to chop the stems and leaves and add to quiches, soups and curries for a little extra dose of healthy greens. They don't have a very strong flavour either, so it's the perfect green for cooking into dishes and the plants pretty much take care of themselves too!
Are you growing anything this year? What are you favourite things to grow?
Follow
Save