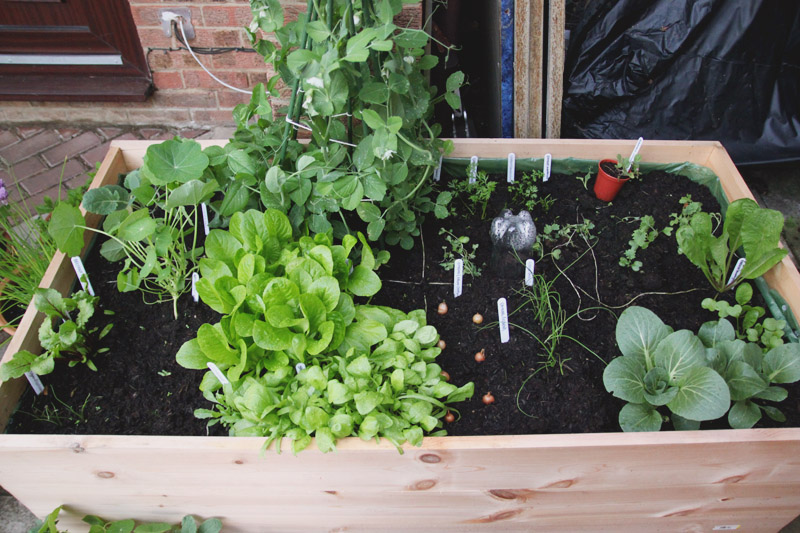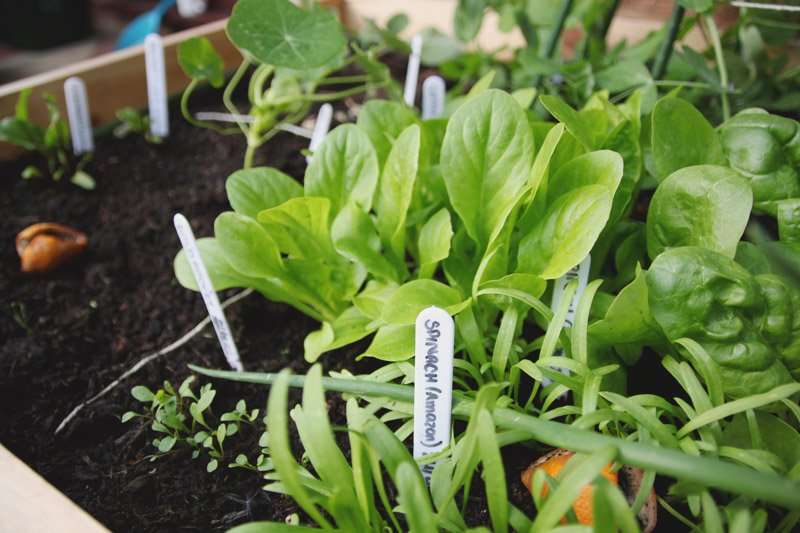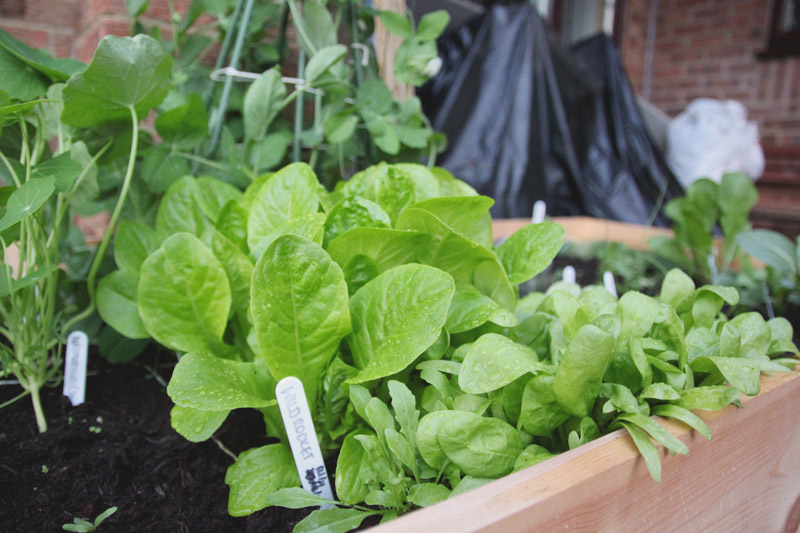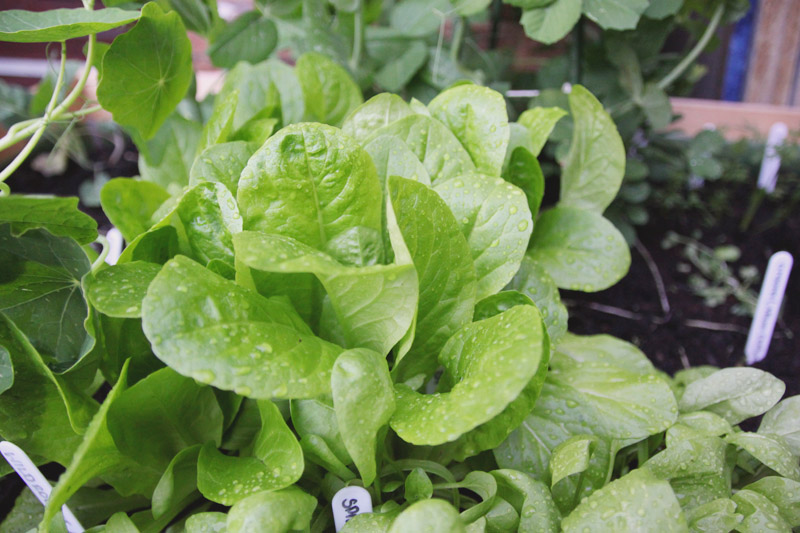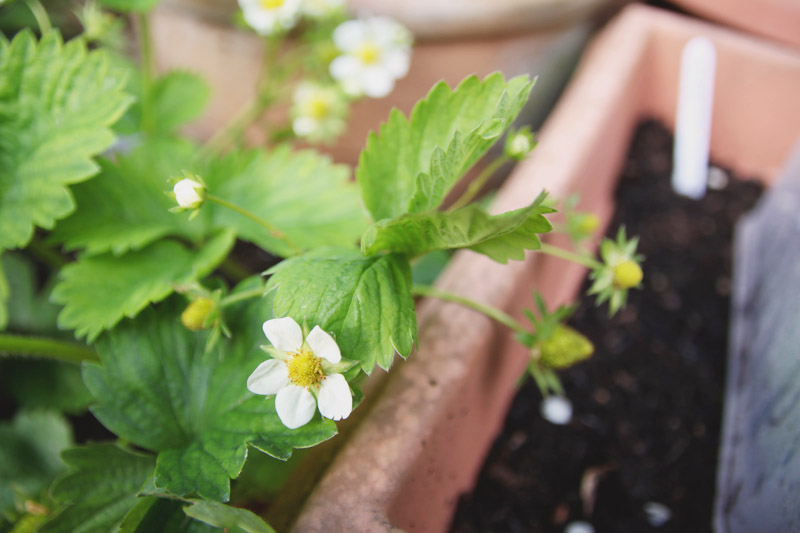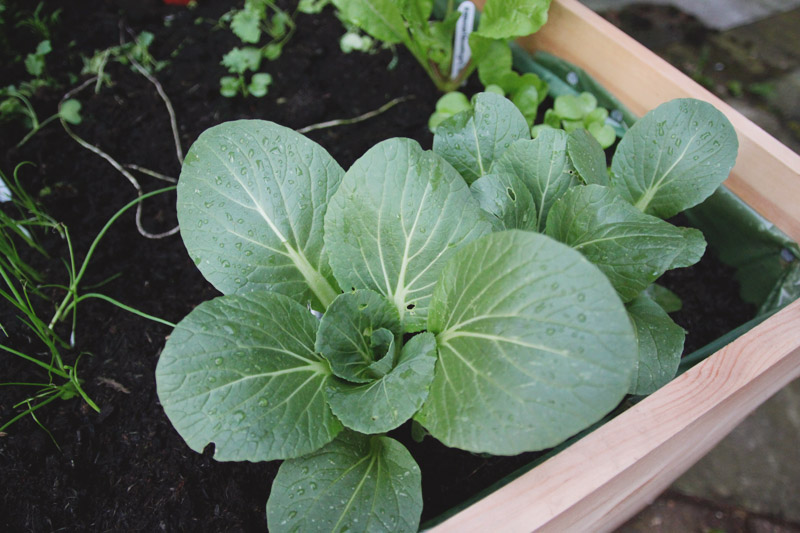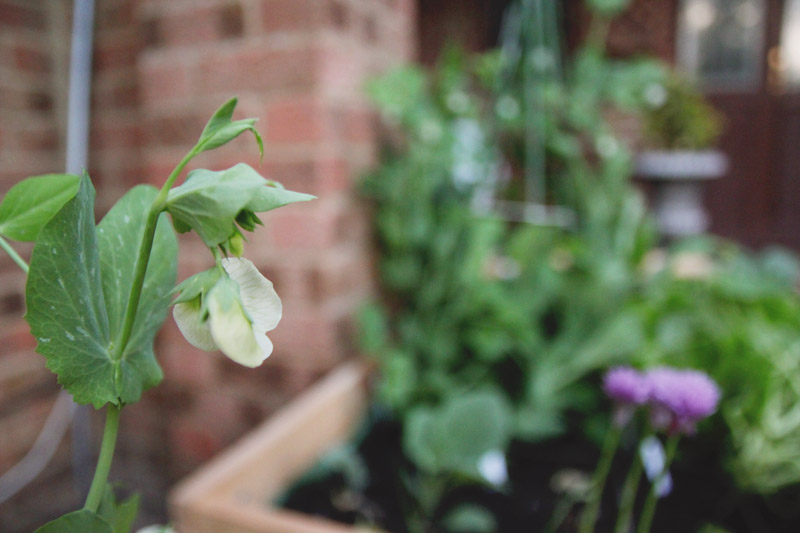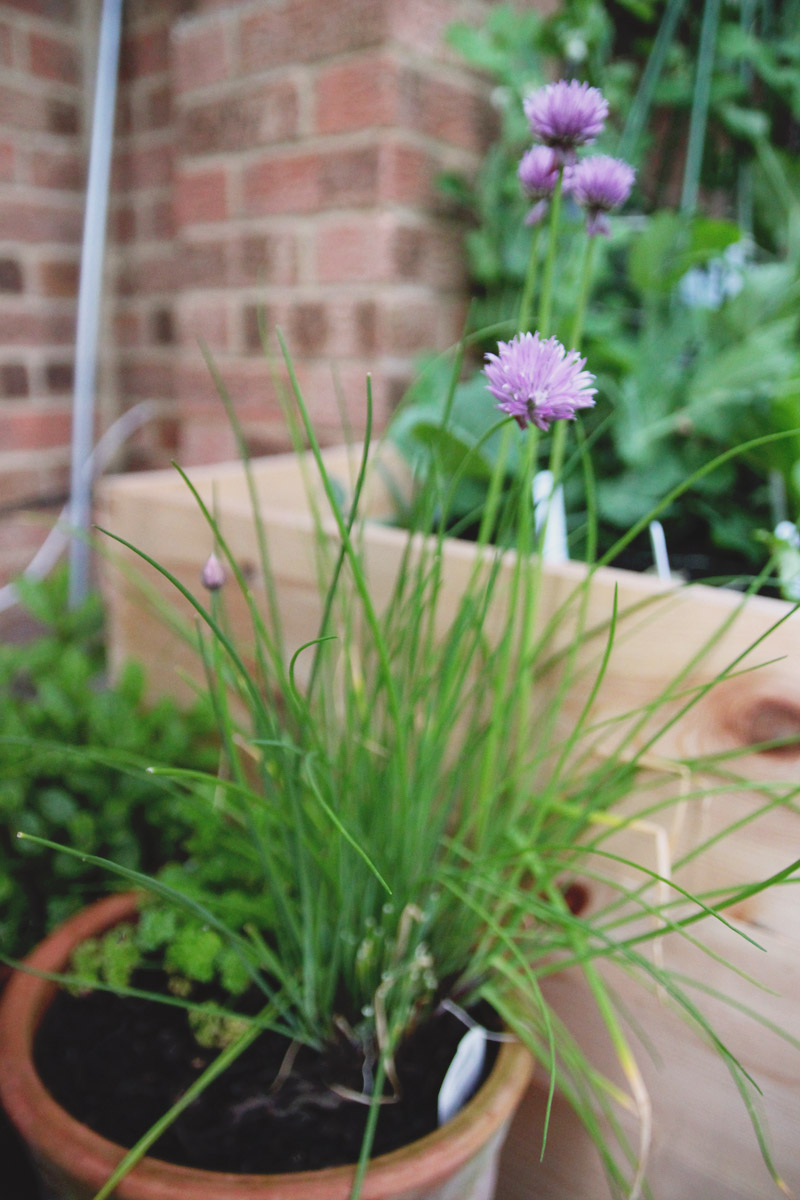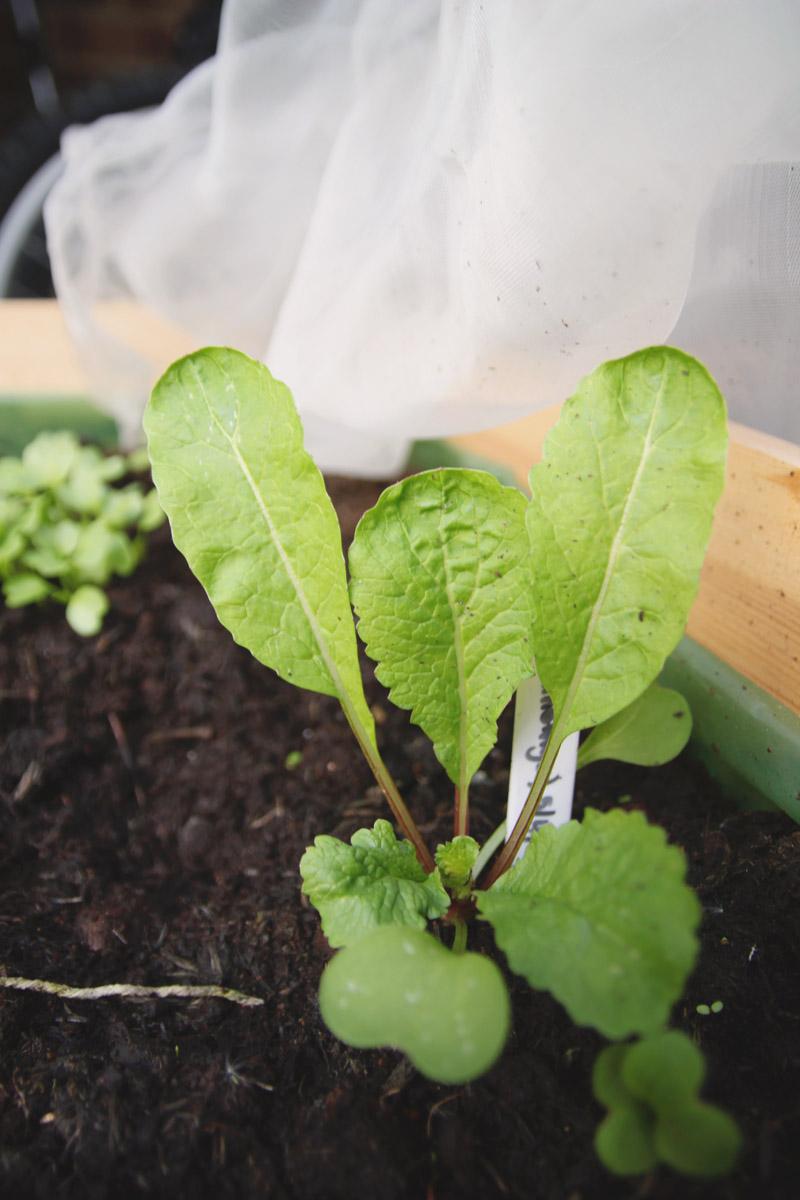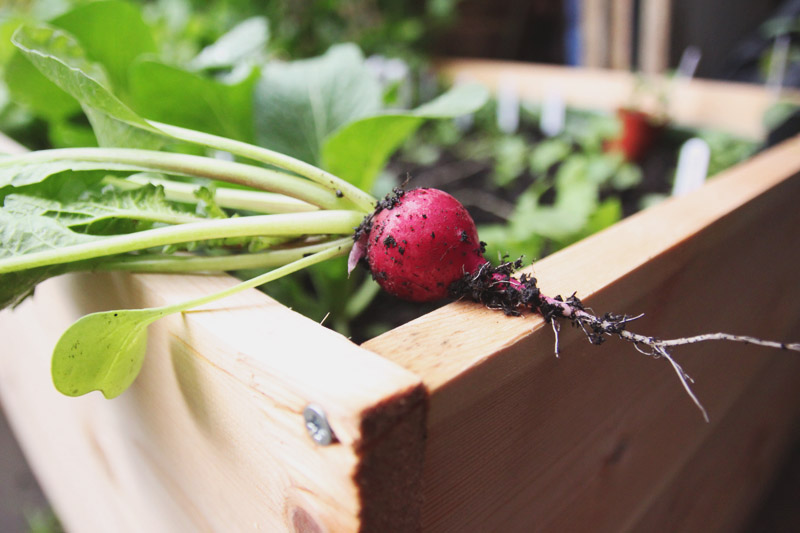 I can't believe it's been almost a month since my last garden update post! It's amazing to see the difference between that one and this one and how far along things have come. So far we've only harvested some spinach and my very first radish (which I pulled up this past Saturday). But the lettuce is pretty much edible now and the pak choi can be harvested at any time as baby pak choi – I'm just waiting to harvest it when I plan to use it sometime next week but I can still keep growing it till it's fully grown.
Other than that, there's quite a few flowers on my pea plants and the beetroot seems to be growing well and the spring onions should be ready in the next month or so. Is it just me that has a problem growing root vegetables? I love being able to see the actual progress, so when stuff grows under the soil I hate not being able to see what's happening under there haha! I'm such an impatient gardener!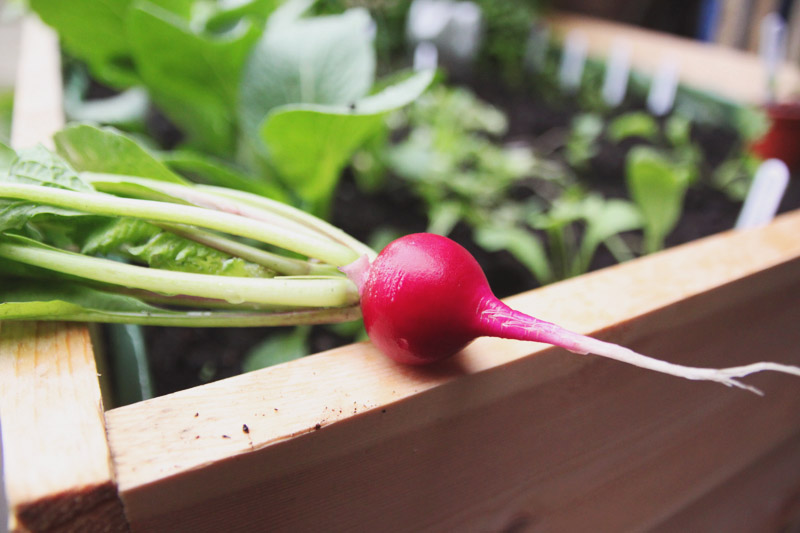 Look at that radish! I was so proud of myself when I pulled it! Though I don't think I actually like radish's (this was the first one I've ever eaten, and to be honest, it tasted like bitter dirt). I mentioned on Instagram about it and a couple people said they do taste kinda like dirt, so that made me feel a little better haha! I thought I'd just grown a crappy radish haha!