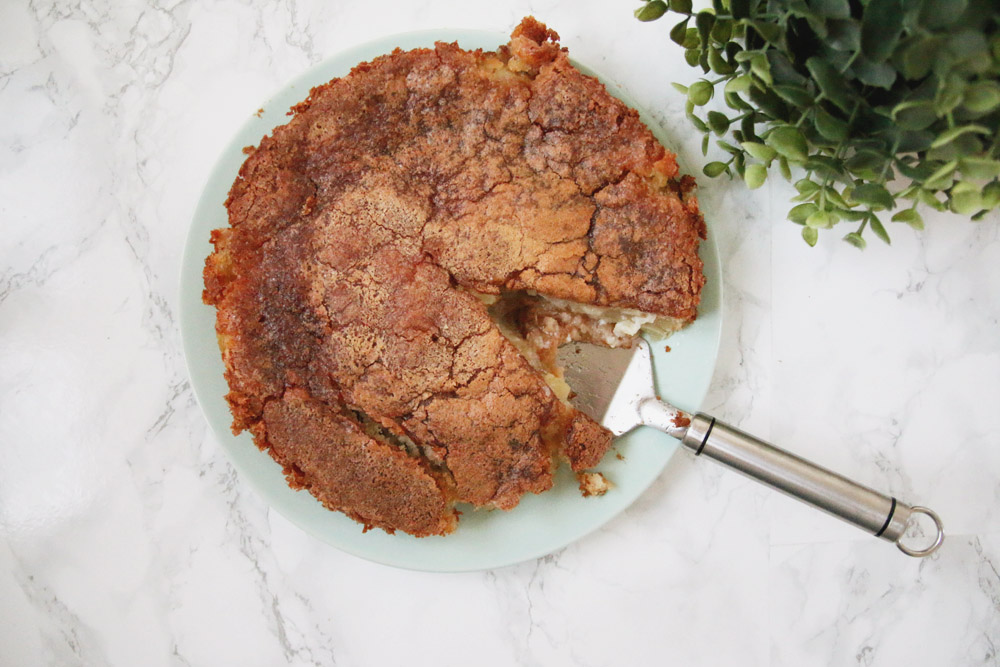 French Apple Cake
This is one of my favourite cakes to bake. It's so so simple, tastes amazing and it gives me that feel of autumn every year. I usually make the 'normal' flour version, but this year I converted it into a gluten free version instead, as I try to avoid eating as much gluten as possible.
I was naive to think you could literally just swap out the flour to ground almonds, but turns out there's a whole list of other changes you have to make if you do that so that it keeps the balance. I found an amazing blog post that tells you how to swap flour to ground almonds and used that and it worked so well! I can't even taste the difference, other than the texture is a little wetter with the ground almonds.
The only thing is that it does look a little burnt, but that's just because the almonds brown easier than flour, but it doesn't taste burnt at all. Just give it a little dusting of icing sugar to cover it over haha!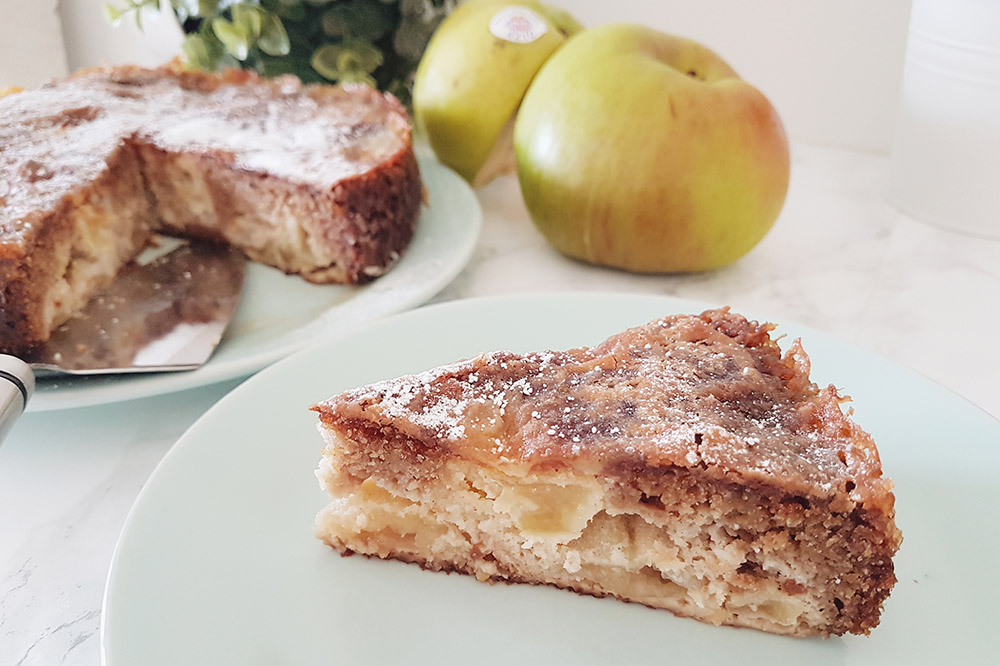 For the cake
450g cooking apples, peeled, cored and chopped
110g ground almonds
1 tbsp ground flaxseeds
1 tsp baking soda
1 tbsp apple cider vinegar
90ml milk
50g butter
2 eggs
¼ tsp nutmeg
115g caster sugar
For the topping
75g butter
115g caster sugar
1 tsp vanilla extract
1 egg
How To Make It
1. Pre-heat the oven to 160ºC and line a 9″ baking tray with greaseproof paper. Mix together all of the cake ingredients in a large bowl.
2. Chop the apples and put into the bottom of the baking tray, then top with the cake batter.
3. Bake in the oven for 35 minutes. Just before the time is up, mix together all the topping ingredients in a bowl. Once the cake has finished cooking, top the cake with the topping mix and return to the oven for another 15-20 minutes, until a skewer inserted comes out clean.
4. Leave to cool in the cake tin, then take it out and sprinkle with icing sugar and serve up.
We love it just by itself, but it also goes really nice with a bit of single cream or vanilla ice-cream. It'll keep well in the fridge for a few days (if it lasts that long). What are your favourite things to bake this time of the year?
Follow
Save
Save