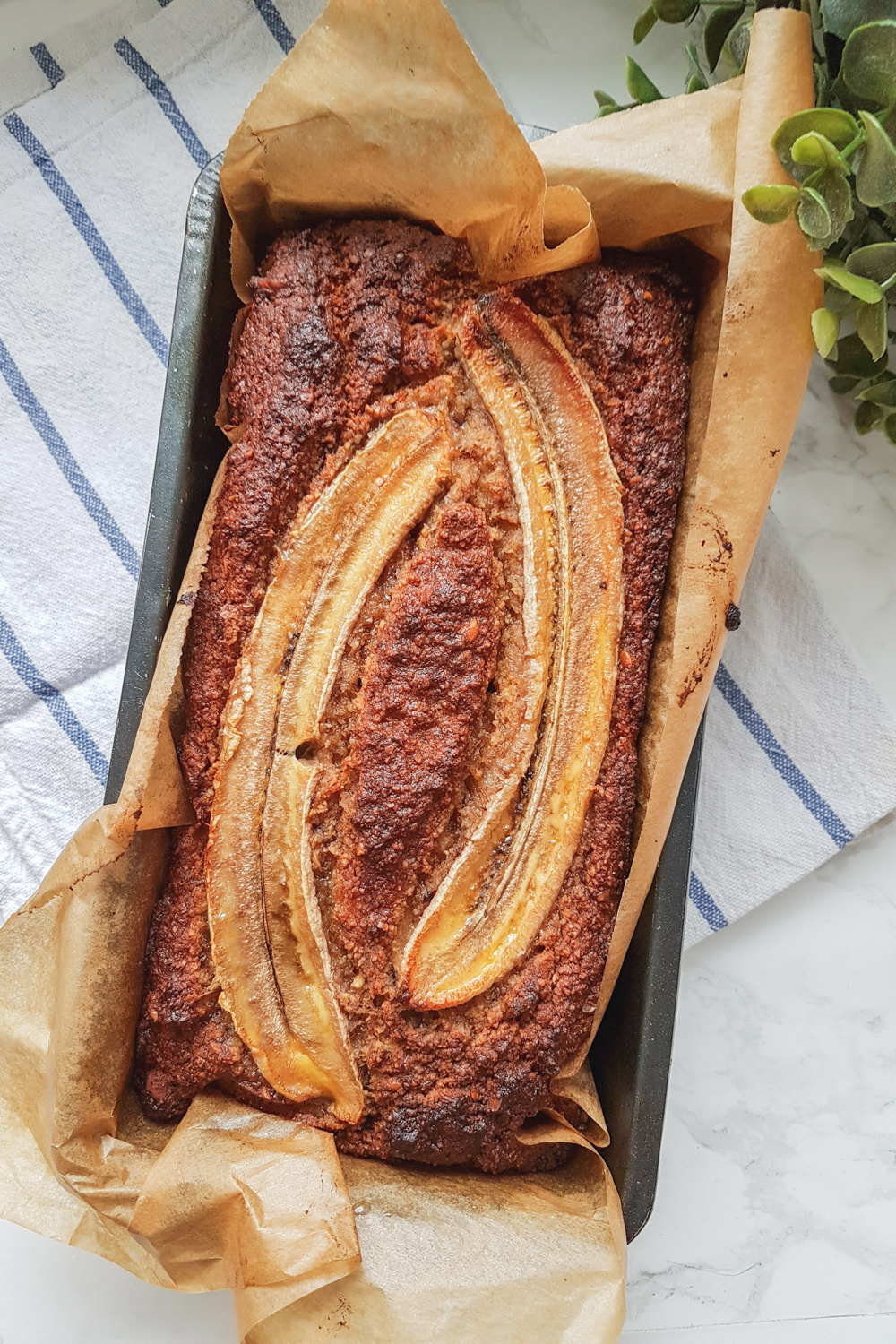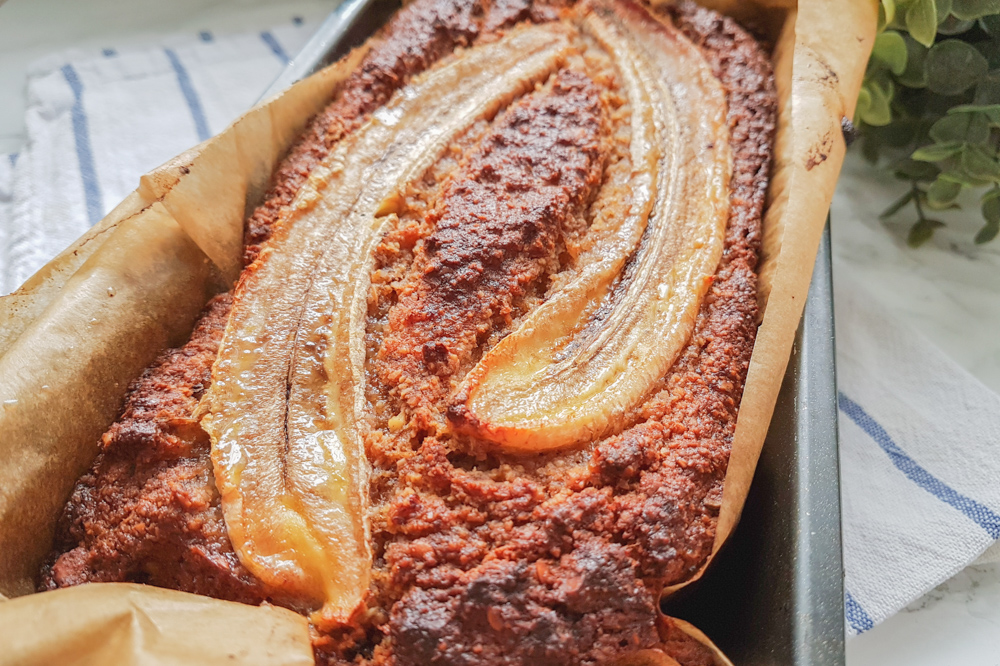 Banana Bread
I love banana bread, but it's one of those things that I never really make because you really need to use super soft bananas for it and I've usually already used them all up by then. I've been really craving some banana bread lately though, so I purposely bought some bananas and left them for a week so that I could make this. And it was so perfect for a little Easter Sunday afternoon snack!
I don't really like baking cakes and stuff with flour, and much prefer a gluten free version – I find them a lot lighter. So I searched through my recipe books for a good gluten free version and found this one by Hemsley + Hemsley's book The Art of Eating Well. I made a few changes though, so I thought I'd post my adapted version here, because it was delicious!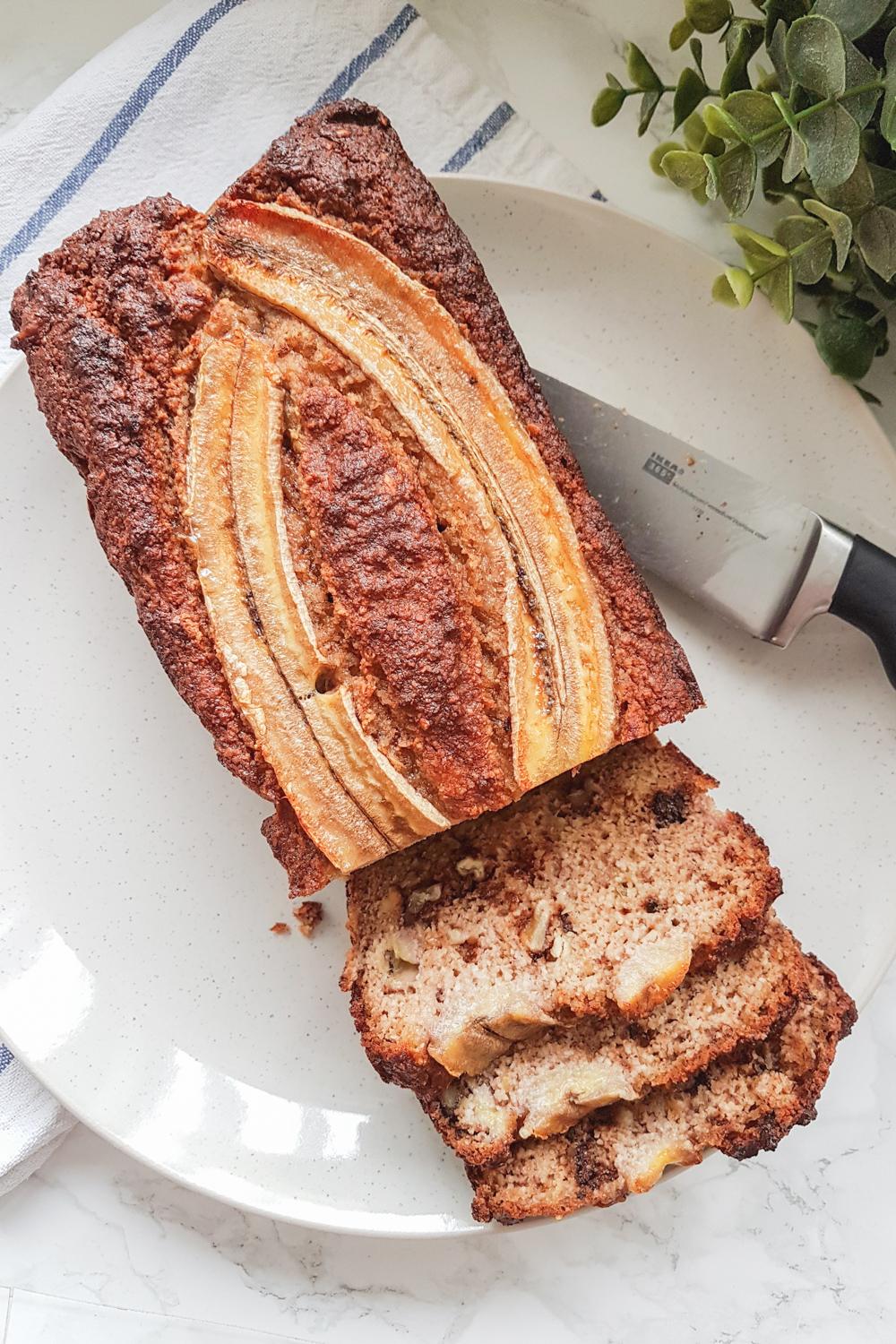 What You'll Need
4 ripe bananas
30g butter, melted
3 medjool dates
1tsp ground cinnamon
1tsp vanilla extract
3 large eggs
1/2 tsp bicarbonate of soda
1 tbsp lemon juice
220g ground almonds
30 ground flaxseed
2 tbsp plant/nut milk
40g walnuts, chopped
pinch of salt
How To Make It
1. Preheat the oven to 170ºc and line a loaf tin with buttered baking paper. Soak the dates in 5 tbsp boiling water.
2. Mash 3 of the bananas with a fork in a large bowl to a pulp, then add in the cinnamon, vanilla, eggs, bicarbonate of soda, lemon juice and a pinch of salt and mix well. Remove the stone from the dates and mash them to a paste with the boiling water.
3. Add in the ground almonds, ground flaxseed, walnuts, milk and date puree along with the melted butter to the bowl with the rest of the ingredients and mix well.
4. Spoon the mixture into the loaf tin then slice the 4th banana in half lengthways and push into the batter facing up. Cook on the middle shelf for 1hr 10 mins or until a skewer comes out clean. If the loaf starts to burn on top, cover with tin foil for the last 20 mins or so.
5. Remove from the oven and leave to cool in the tin, then remove, slice up and serve warm or at room temperature with some butter.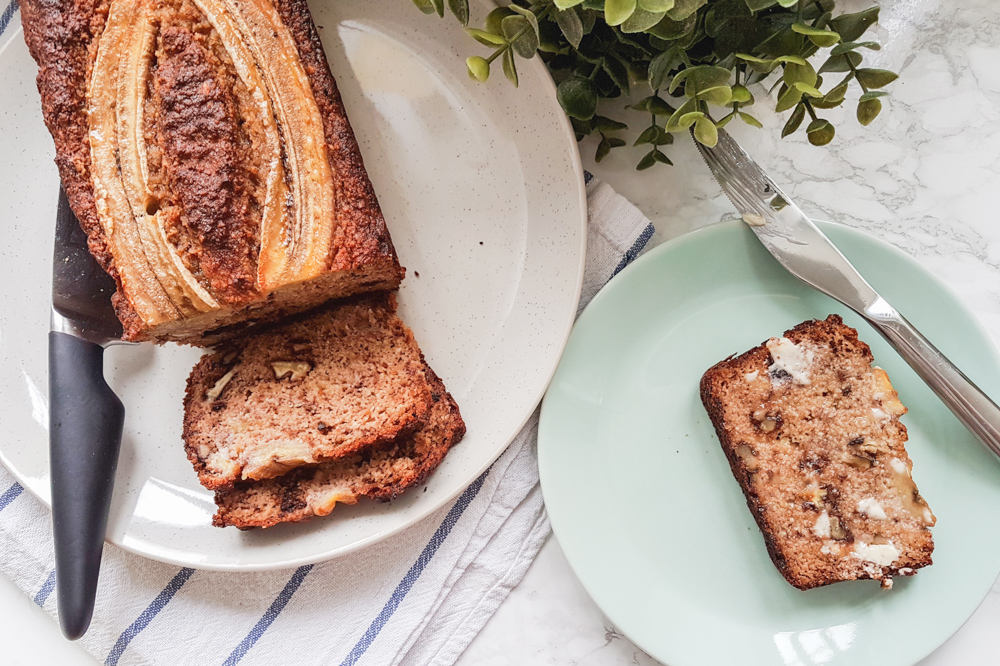 This is my fave banana bread recipe and it's so so easy to make too! As there's no sugar or preservatives in the banana bread, it will need to be stored in the fridge for a few days. You can also slice it up then freeze it to keep it longer. Then grill it to warm it up as needed. I'd love to try making them in little muffin tins too, to just grab and go.
Let me know if you make them!
Follow
Save