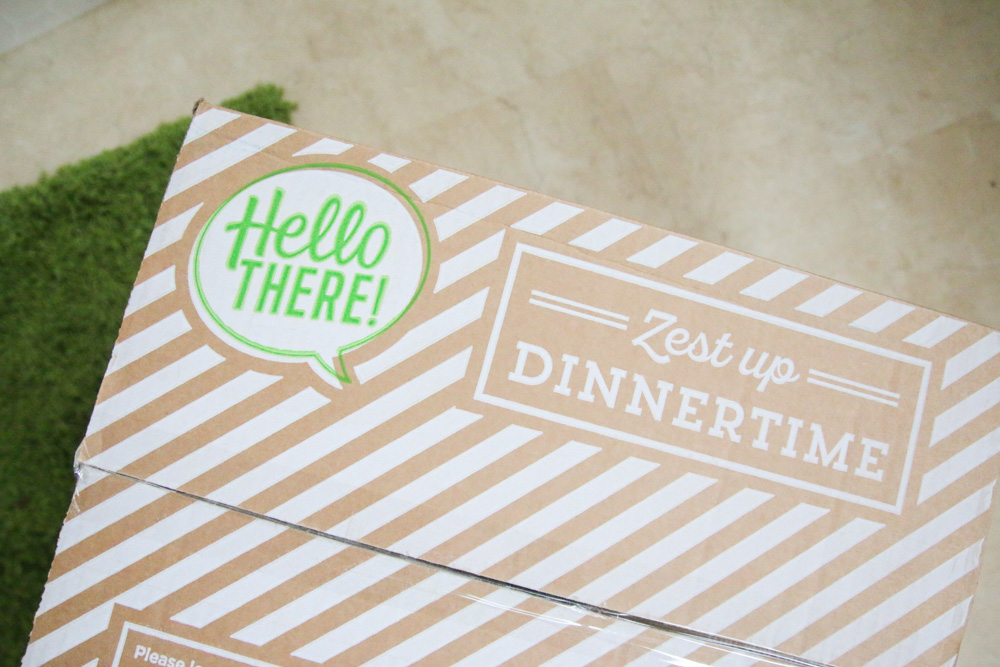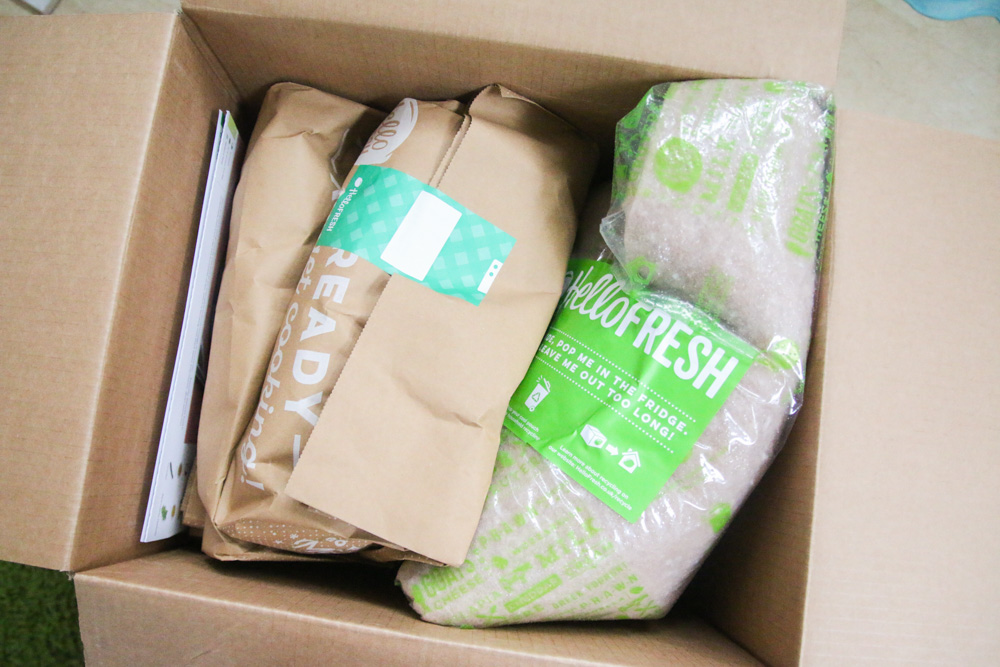 Hello Fresh Classic Box
I've seen all the food delivery boxes popping up on my twitter and facebook for a while now, but it was only after seeing Brogan's video about Hello Fresh that I decided to try it (mostly because she offered a 50% off code for your first two boxes), and I'm so glad I did – we absolutely love them and have had about 6-7 boxes now.
What is it?
Hello Fresh is a food delivery box service, that lets you choose from a selection of meals and delivers all the specific amount of ingredients to your door so that you can cook fresh meals at home, without having to go to the supermarket. You can choose from a variety of days that suit you best, and even if you're out for the day, all the chilled food comes in a wool lined, insulated bag with ice blocks which keeps it cool outside all day (even in the summer).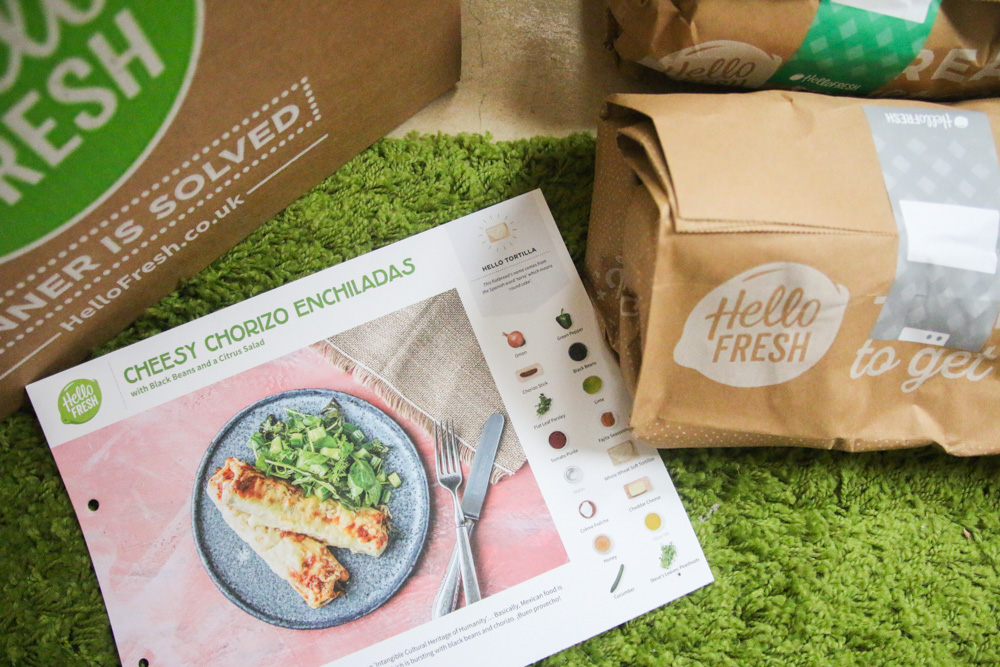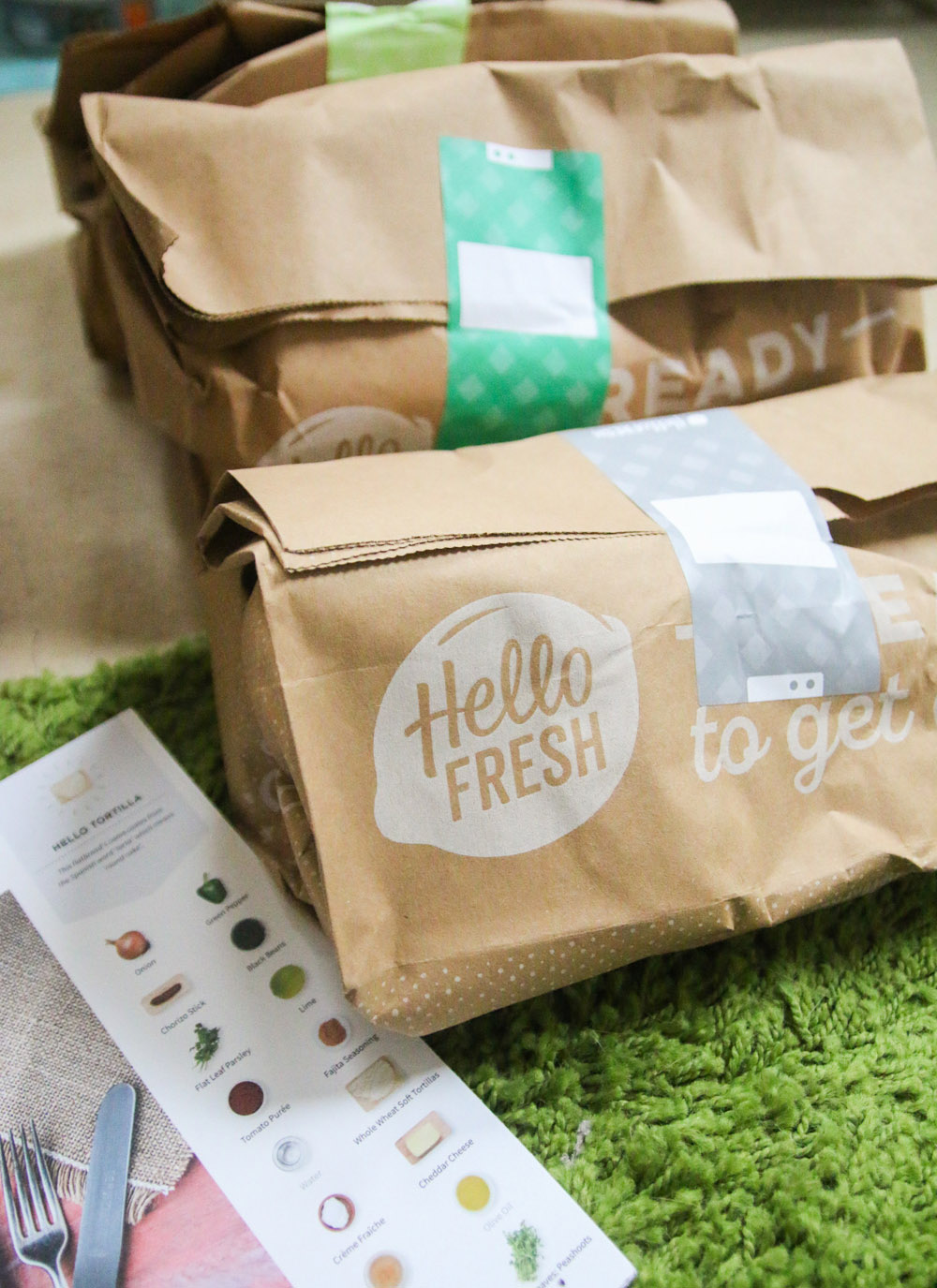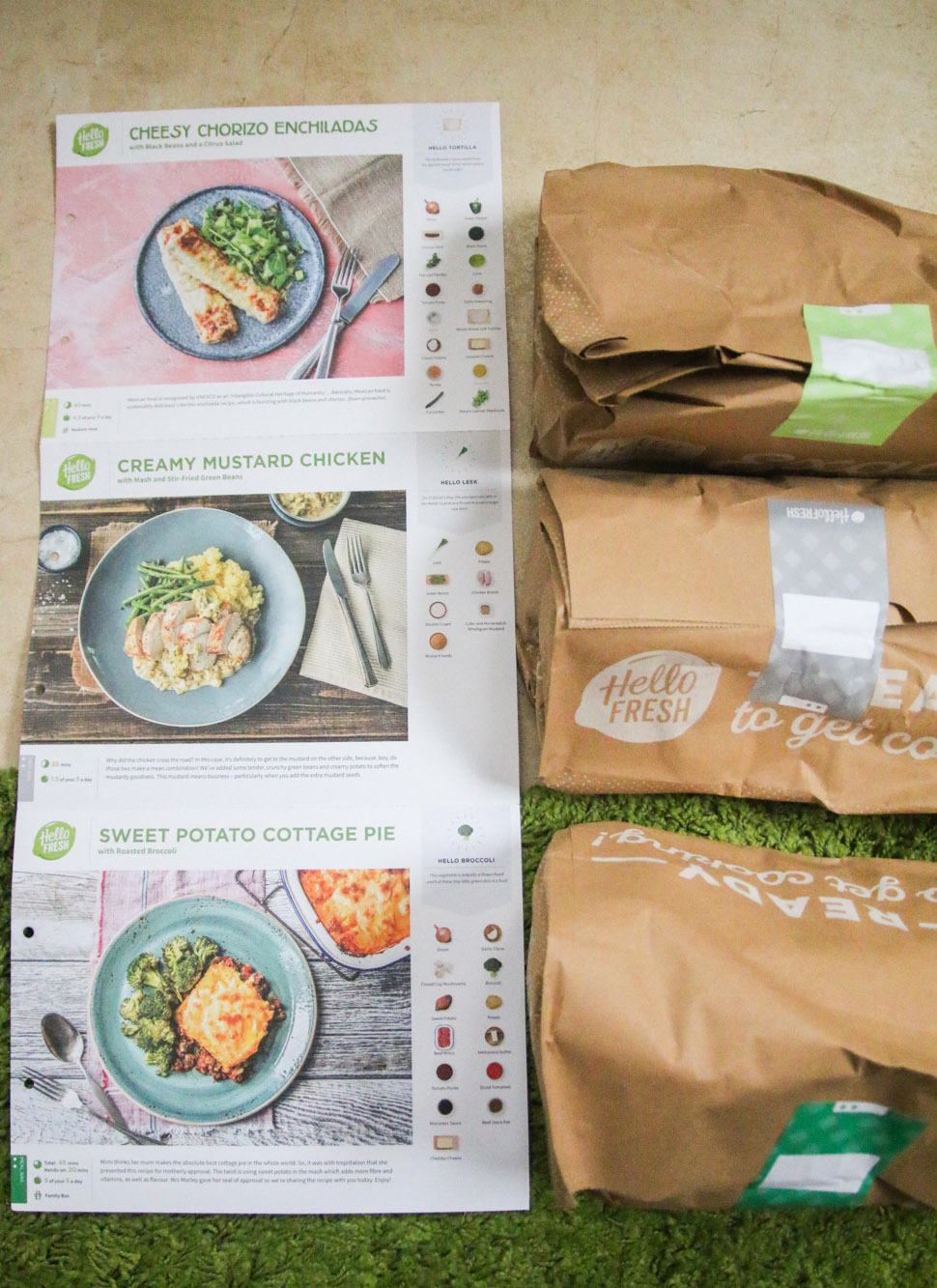 How does it work?
There's 3 types of boxes; Veggie, Classic and Family, and each box offers a different amount of days/people that you can order for. The Classic Box lets you choose between 2-4 people over 3-5 days. We like to order 3 meals, so we have the rest of the week to cook whatever we fancy. Each week there's around 7-8 recipes to choose from and they change each week, so you never have to worry about having the same thing over and over.
The week before, you can choose from a selection of recipes (or let Hello Fresh pick for you), and then set your delivery day for your subscription. All of the food comes pre-measured for each meal, meaning no waste, and each meal is bagged up into a colour coded bag that relates to each meal, so you don't even have to rummage around for ingredients! All of the chilled food comes in a cooler bag, so all you have to do is find the relevant chilled goods for each meal.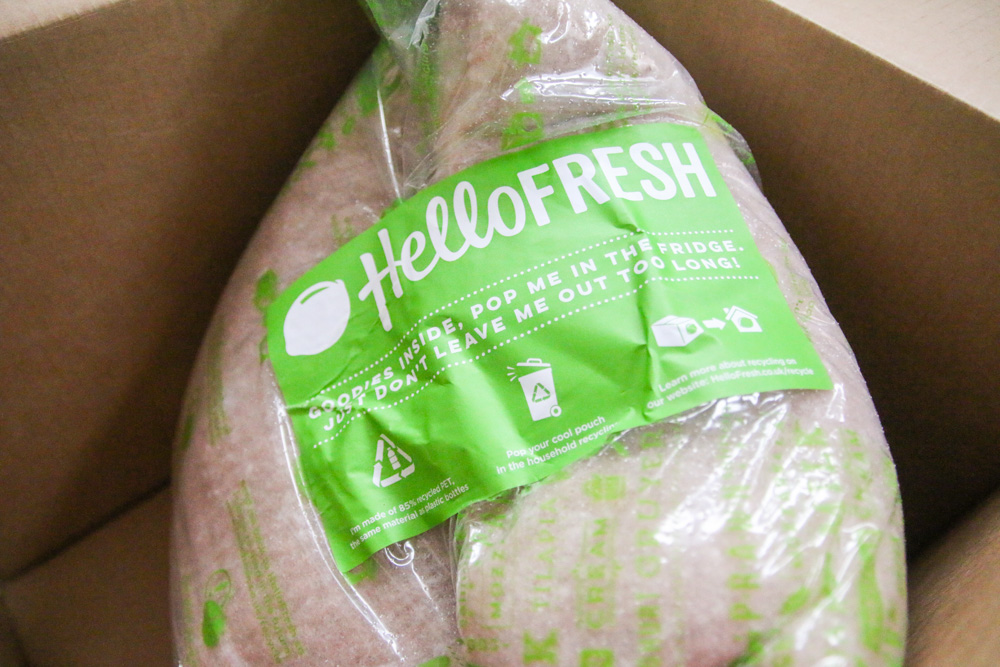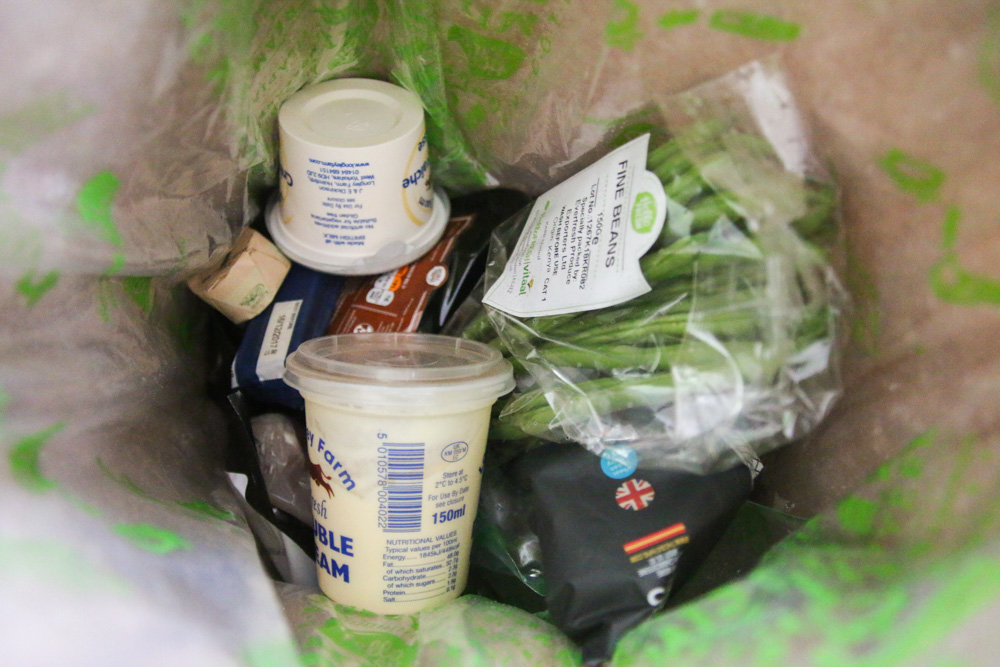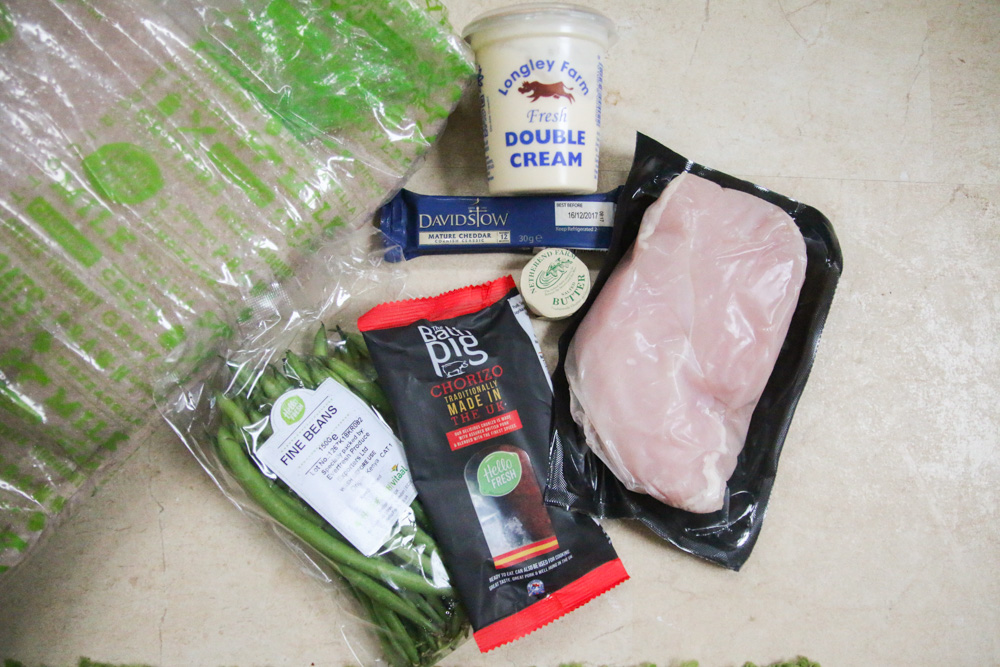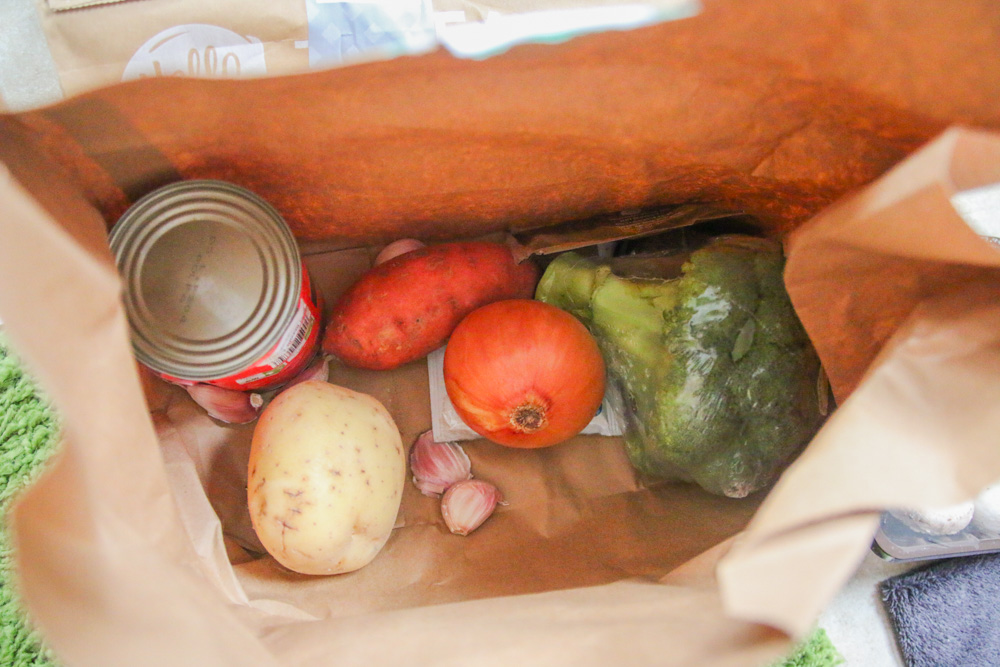 Thoughts on the boxes
I love the step-by-step instructions on the back of the recipe cards, with easy to follow guides (which are perfect for beginner cooks). Most of the recipes take just over 30 minutes to cook, with super simple instructions and they're really tasty.
The thing that I love most is that you barely need any of your own ingredients – usually just water, salt & pepper and sometimes a little butter. It's that easy! And you don't have to worry about food waste either, because they provide you with the exact quantities for each meal.
So, we've had quite a few boxes delivered, and so far almost all of the meals we've loved. I think there's been 2-3 meals that we haven't enjoyed, but I think that's just down to personal taste – we're not a fan of beans, but I ordered a bean and sausage stew. It was ok, but not to our taste.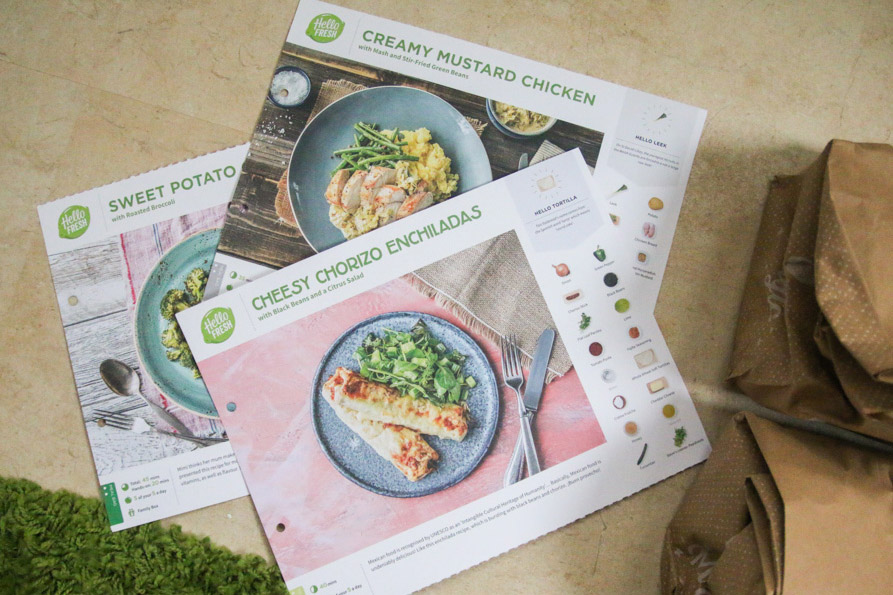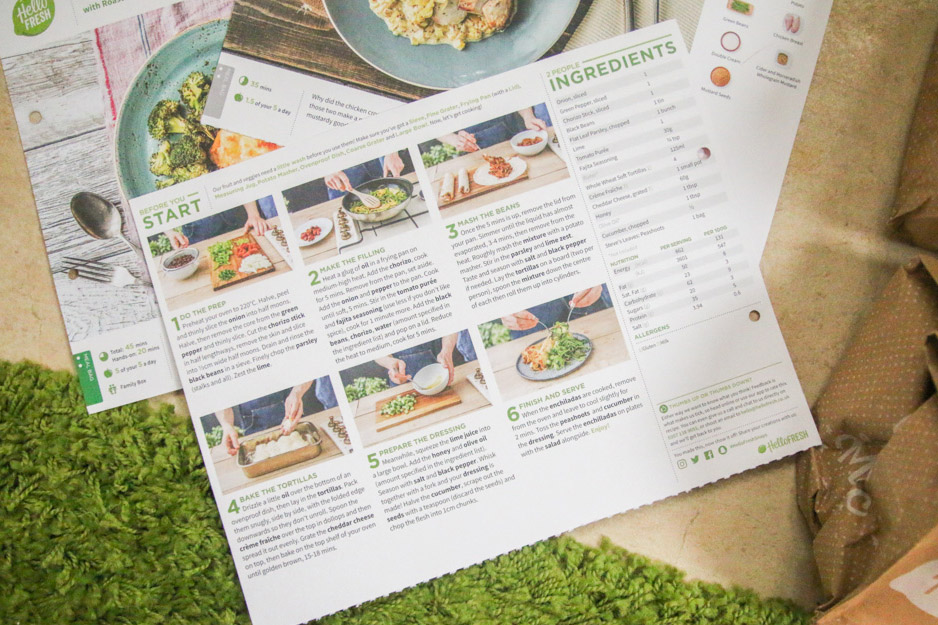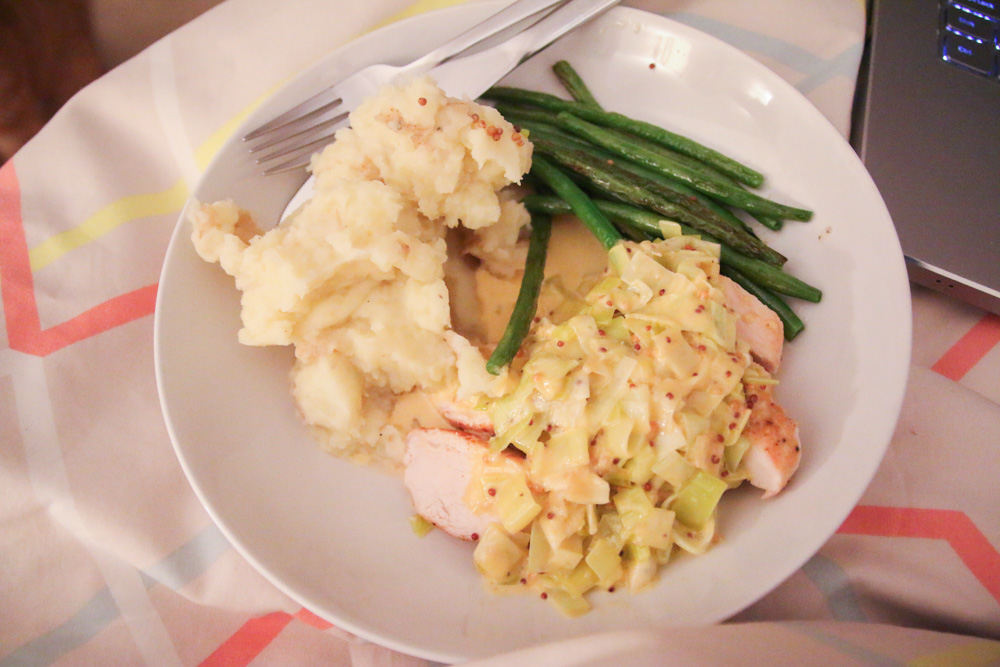 The past few weeks, there's not really been anything in the boxes that I've wanted to order, so it can be a bit hit and miss. The good thing is though, that if you download their app, you can see the upcoming weeks, pre-select your food and even skip weeks, which is what I've been doing when I haven't liked what's on the menu that week.
We did have a problem with one box though, where the meat was still in date, but it smelled so bad, so I emailed them and they refunded a meal price to my account to use on our next box, so I was really pleased with their customer service!
Hello Fresh Classic Boxes start from £34.99 for a 2 person box containing 3 meals. If you want to try it and and have £20 off your first box, you can use the code 'APRMART' at checkout or click the link (if you sign up, I'll also get £20 off my next box, so win, win).
Have you tried any meal subscription boxes like Hello Fresh? What did you think?
* This is not a sponsored post, I just wanted to do a review of Hello Fresh!
Follow