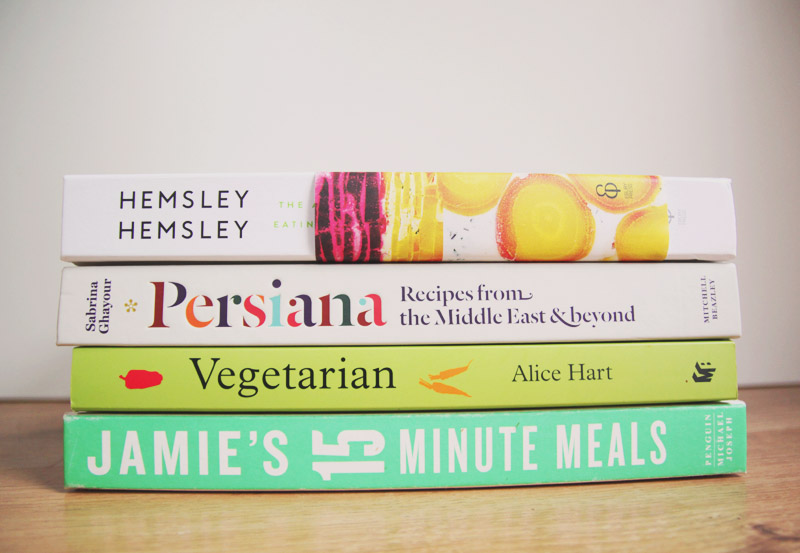 One of my favourite things to do on a Sunday night is flick through recipe books for inspiration for our dinners that week. I have so many books, so I thought I'd share a few of my favourites. Some of them I've only had for a while, but I know I'm already going to love them! I never usually follow recipes 100% and end up adjusting them slightly, but I love the inspiration that they provide or the base of a meal.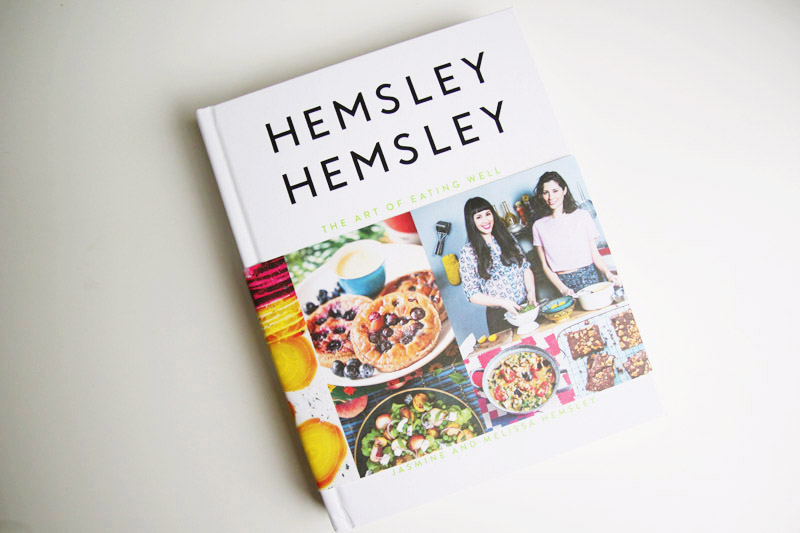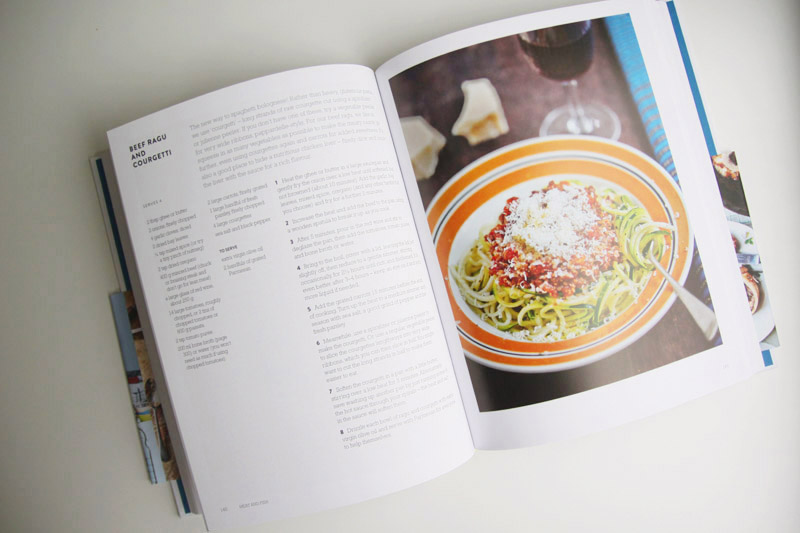 HEMSLEY + HEMSLEY, THE ART OF EATING WELL
I just bought this book last month, but so far I love it! It's such a good book for simple healthy recipes (they're all gluten free) and I love how creative some of the recipes are. I've been dying to try courgetti, and I ended up buying their spiralizer too on a whim. I just baked their gluten free banana bread at the weekend and it was so good! I can't wait to try their courgetti and ragu (basically spaghetti bolognese), and some of their stews look pretty good too!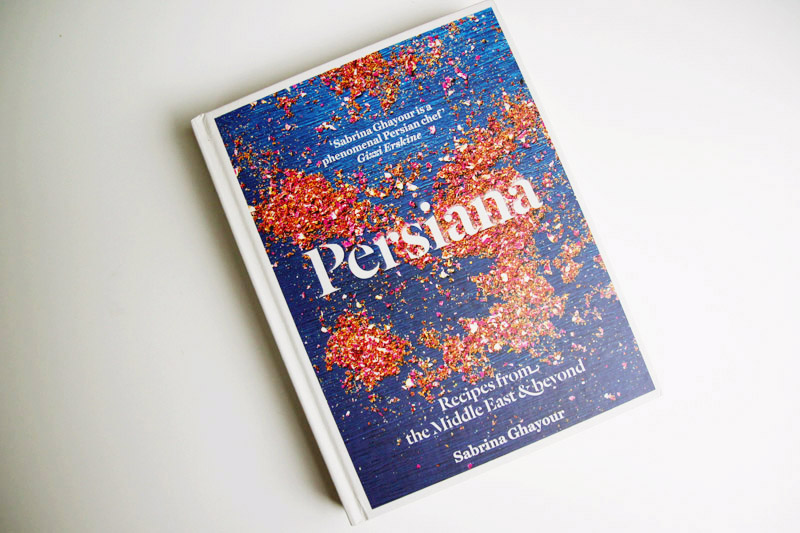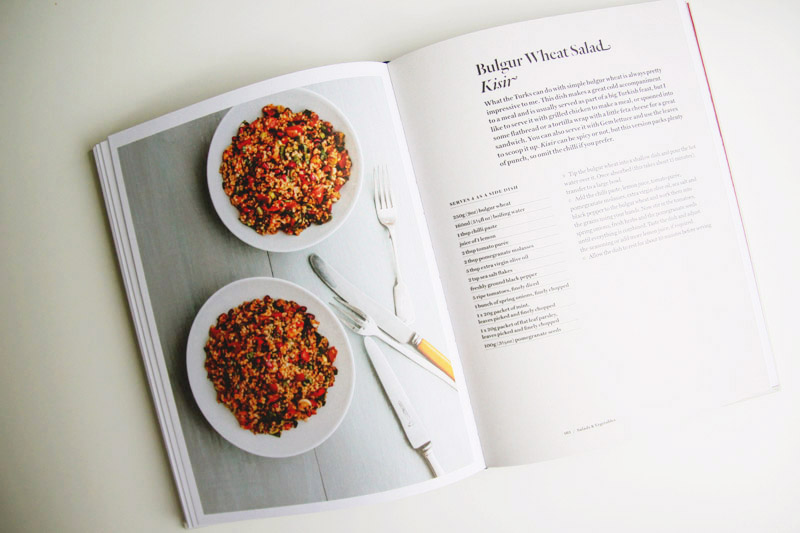 PERSIANA, SABRINA GHAYOUR
I bought this book before we went to Marrakech last year. I have a new found love of middle eastern food since watching Estée's vlogs and all her trips to Yalla Yalla and Comptoir Libanais and I love the idea of being able to cook my own, instead of relying on trips down to London a couple times a year. I really wanted one of Yotam Ottolenghi's books but after flicking through the pages of this, I actually loved the look of the food in this one more. So far I've tried the Bulgar Wheat salad, and the kofte and both were so good! I can't wait to try a couple more.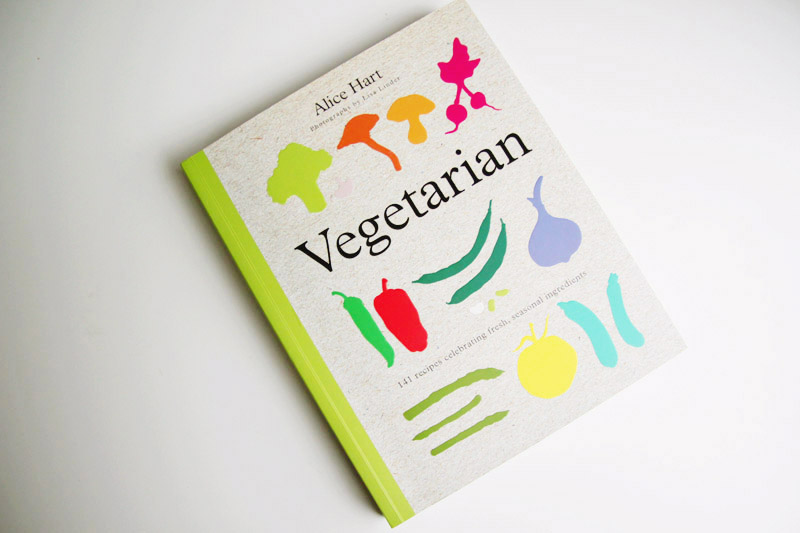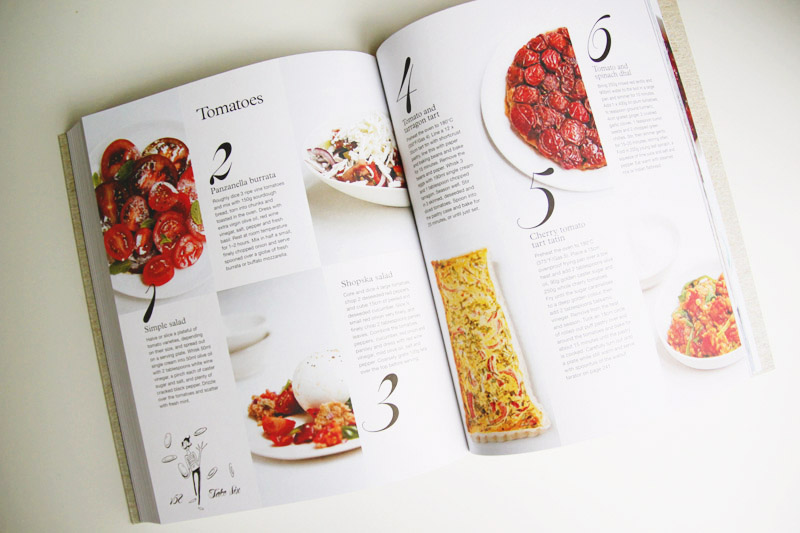 VEGETARIAN, ALICE HART
I bought this when I was going through my attempt at being vegetarian last year. Usually whenever I have vegetarian food, it tends to just be pasta rather than actual healthy vegetarian food, so I thought I'd try this for some healthier recipes. I love the breakdowns that it has throughout the book, like how to make almond milk and the mini recipes like what to cook with tomatoes. I've only tried one recipe out of it so far (the carrot & coriander fritters with halloumi) and they were so good. I'm hoping to cook a few more things out of this as I really do want to cut down on the amount of meat I'm eating.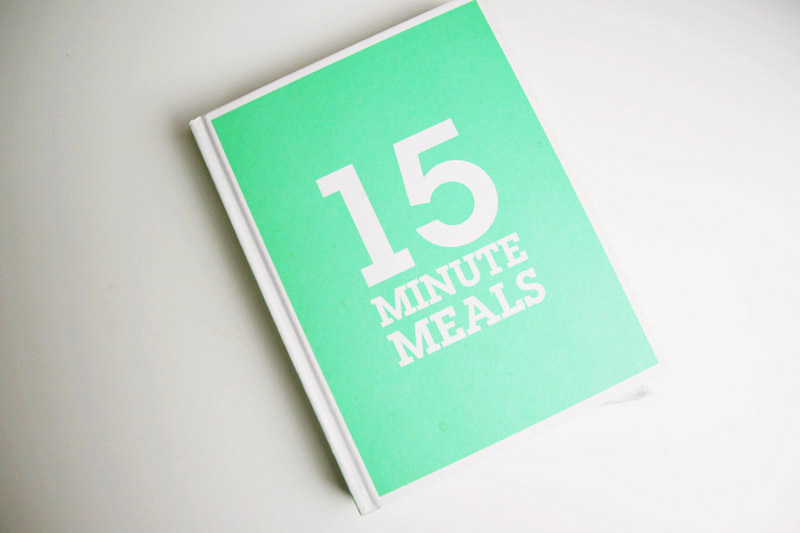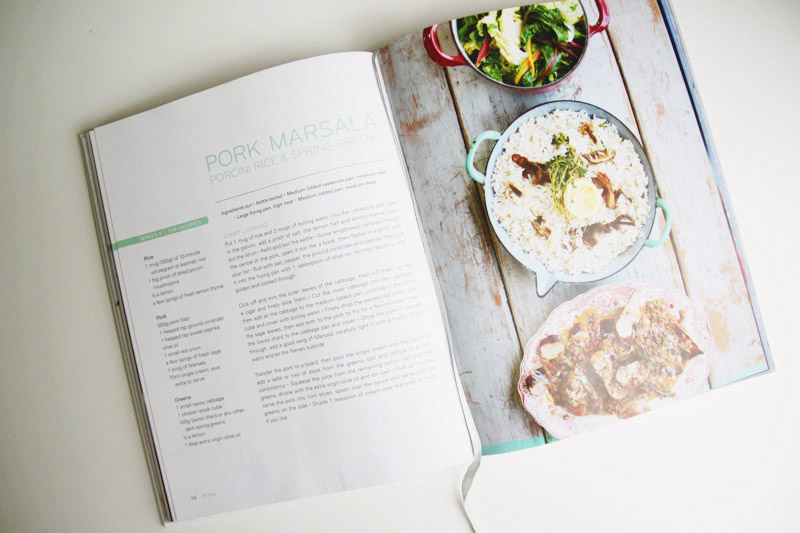 15 MINUTE MEALS, JAMIE OLIVER
Although everything I've cooked from this book so far has never been cooked in 15 minutes (more like 30), I love the simple and quick recipes that are in it. Jamie will always be my favourite, and I'm not ashamed to admit that I own every one of his books haha! I chose this one as out of all of his books, I've tried the most recipes out of this one. My favourite is the pork marsala, though the stroganoff is pretty close behind!
Let me know some of your favourite recipe books! I'd love to find some more to have a browse through. Right now, I'm really loving the look of Nigel Slater's EAT.