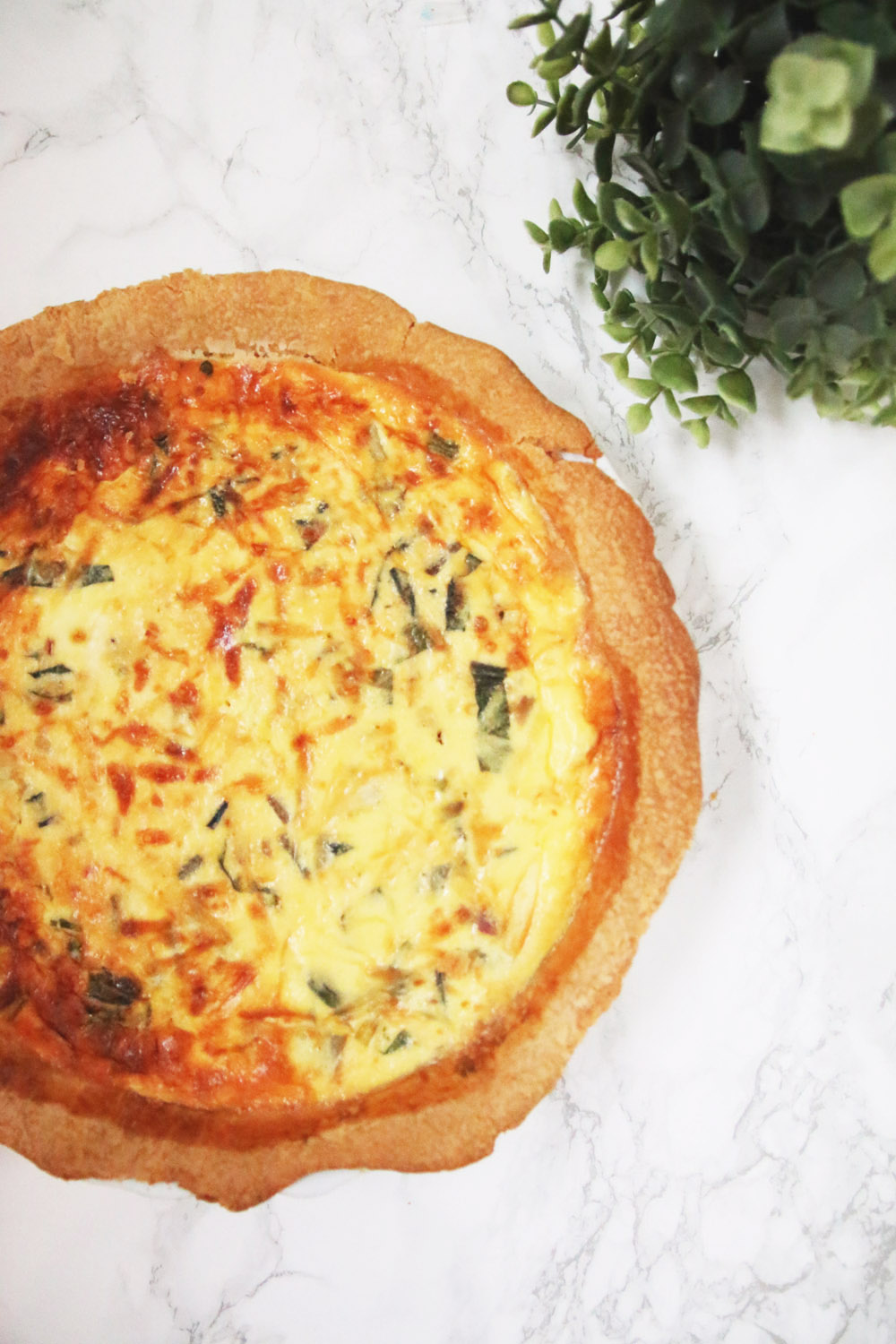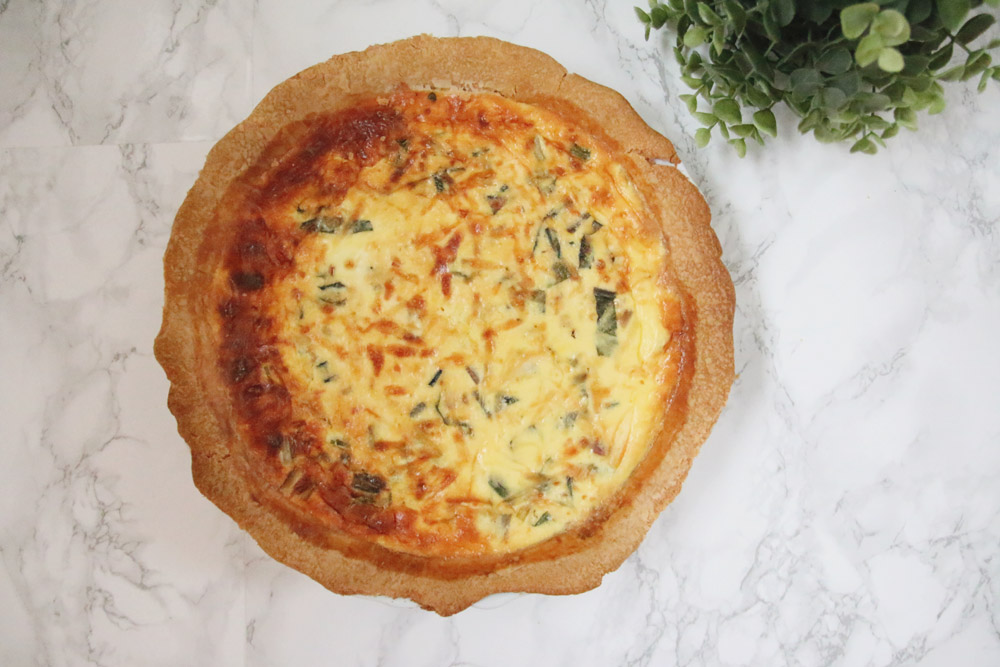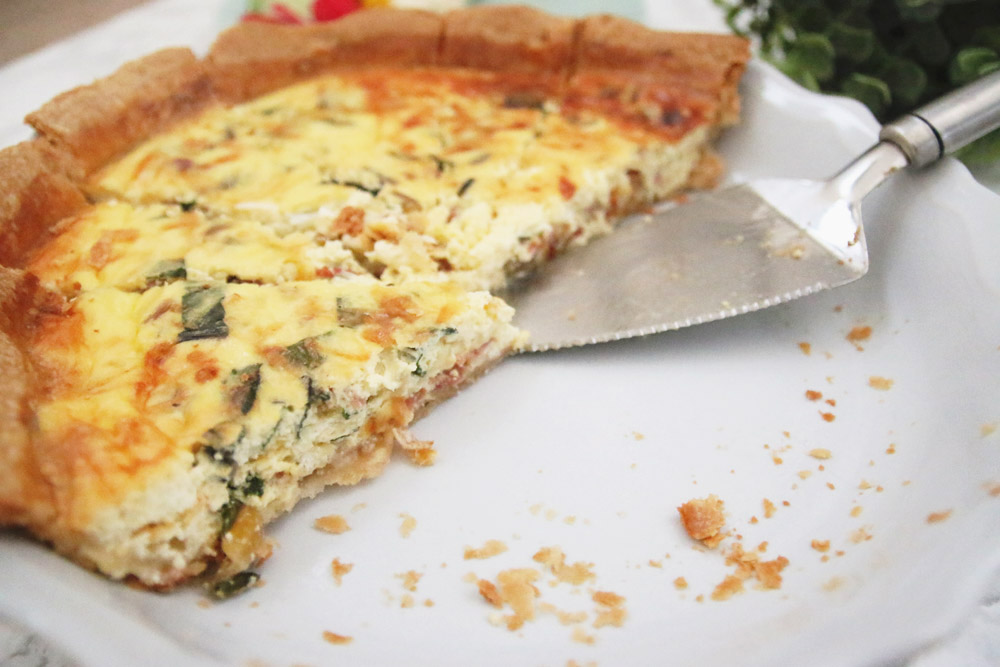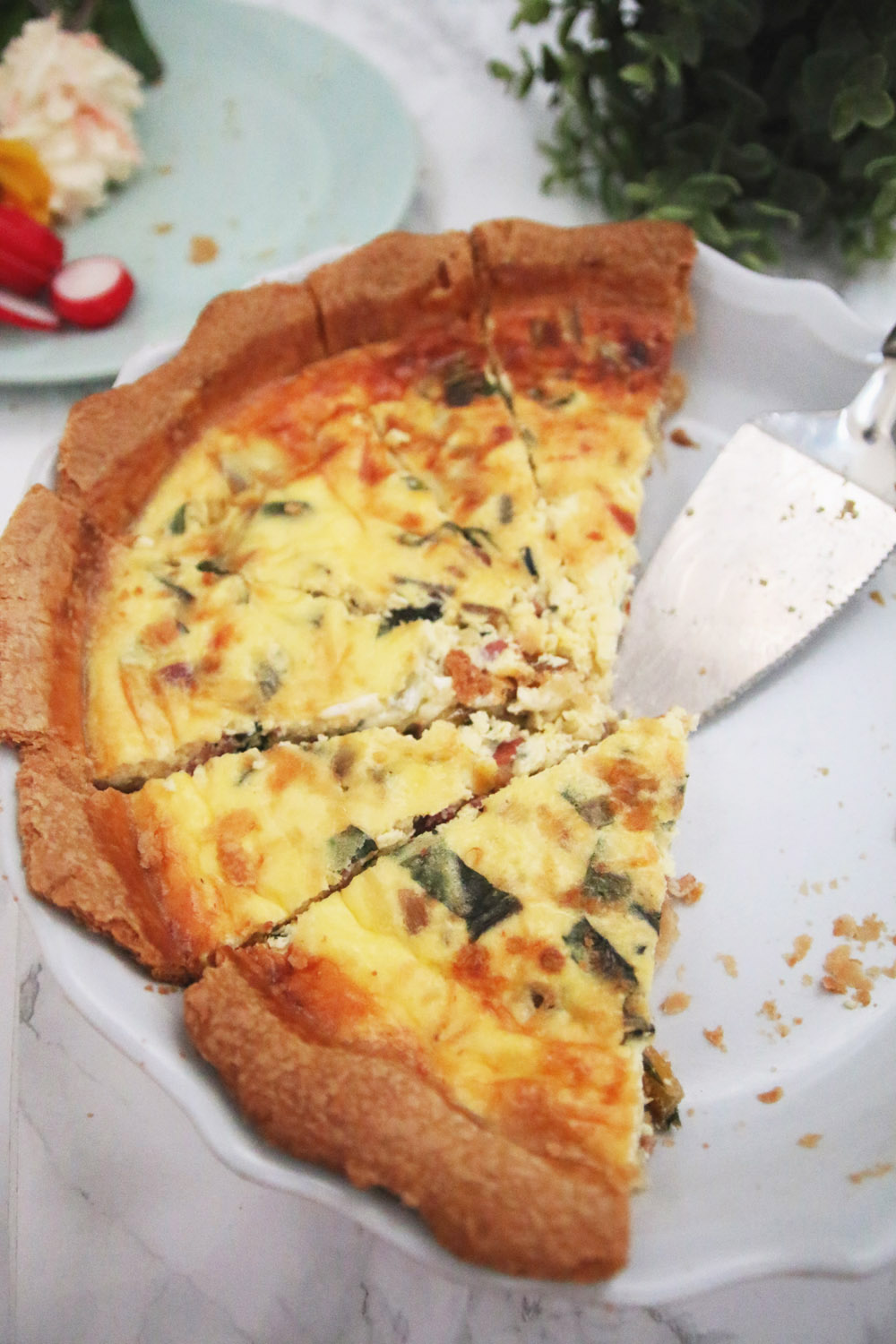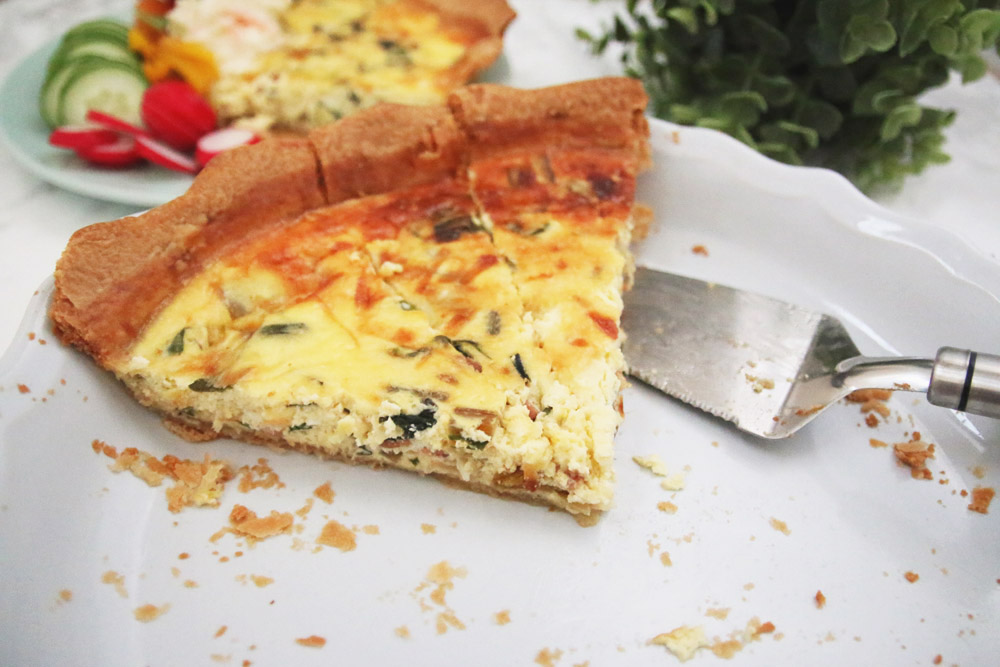 Quiche isn't something I'd usually eat, as I really don't like the shop bought ones, but Shane absolutely loves quiche, so makes his own from scratch quite a bit, so we decided to have a quiche competition to see who could make the best one. I love bacon in a quiche as it adds that nice salty richness to it, and with all the egg, cheese and cream involved, I wanted to at least try make it a tiny bit healthy so decided to go for a Bacon & Rainbow Chard Quiche.
I've got loads of rainbow chard in the garden that's slowly coming to its end, so I had to find a way to use it up. It's been growing there for the past year, but I never actually used it until now! I was looking for ways to use the chard, and most of the recipes that I was finding were for a quiche. So the quiche war commenced! I adapted it from this recipe.
I'm a little dissapointed in how the pictures turned out – I wanted to style it a little more, but Shane was hungry and just wanted to eat, we were in the middle of a thunder and lightening storm (which I'm terrified of) and it got SO dark with the storm, so I just quickly snapped some photos so that we could eat and hide from the storm haha! I'm also annoyed that I kind of burnt the top of it. But it was delicious anyway so just ignore that little bit hah!
What you'll need
1kg pack of pre-made shortcrust pastry (or you could make your own)
4 slices of bacon, finely sliced
4 shallots (or 1 medium onion), sliced
5-6 rainbow chard stems, and 3 chard leaves, chopped
1 clove garlic, finely chopped
sprinkle of thyme
6 eggs
1½ cups single cream (the cartons in the UK come in 300ml which is just under, so I just topped it up with around 30ml milk)
190g gruyere cheese, grated
salt & pepper
How to make it
1. Preheat the oven to 200°C. Roll out the pastry to a few mm thick, then place in the pie tin. Cover with greaseproof paper and baking beans or rice and blind bake in the oven for 10-15 minutes. Take out and leave to cool.
2. Cook the bacon over a medium heat until crispy, then add the shallots and cook until softened through. Add in the garlic and chard stalks then after about 2-3 minutes, add in the chard leaves and cook until the leaves are wilted.
3. While the bacon mix is cooking, add the cream, eggs and cheese to a bowl with the salt and pepper and stir.
4. Put half of the bacon mix on the bottom of the pastry, mixing the other half into the egg mixture, then pour over the pastry. Bake at 200°C for around 10-15 minutes, then reduce the temperature to 160°C and bake for another 20 minutes or until a fork inserted comes out clean.
5. Leave to cool for around 20 minutes, then slice up and serve!
We usually eat it with some salad, and it's great the next day for leftover lunch! Shane won't admit it, but I definitely won the quiche competition haha! Let me know if you try it!