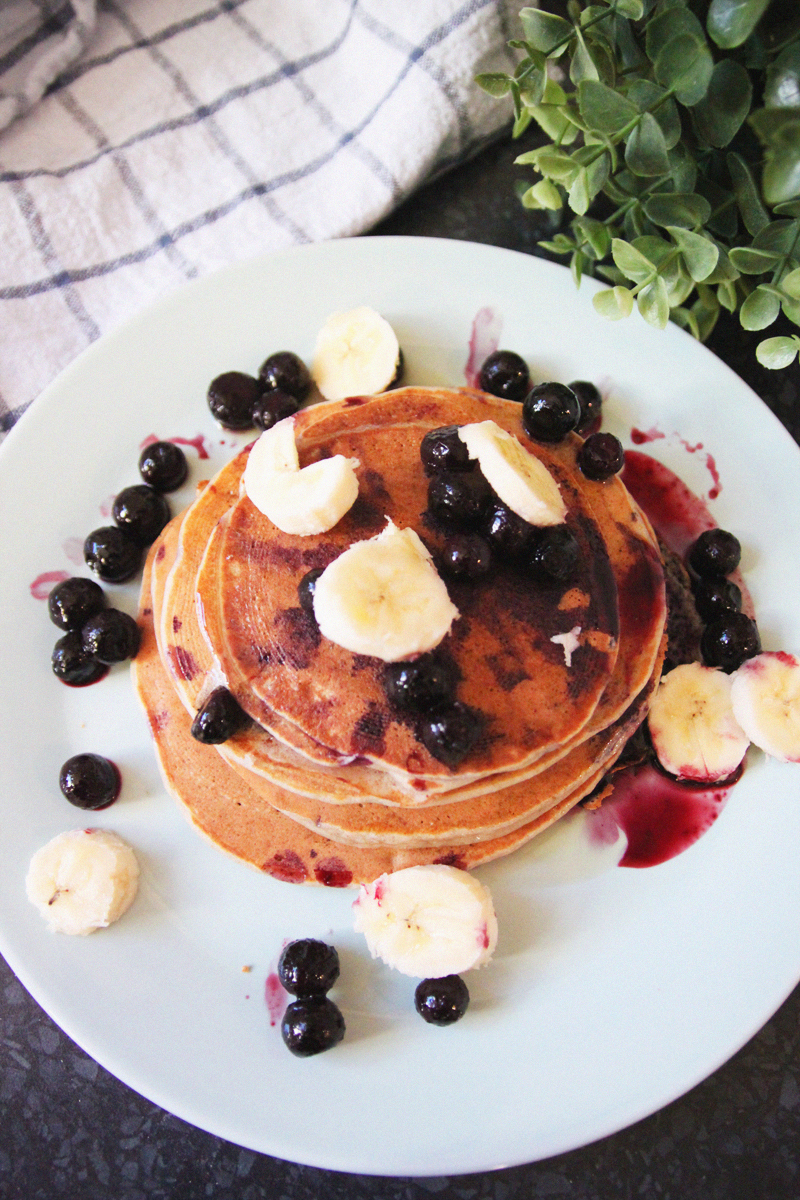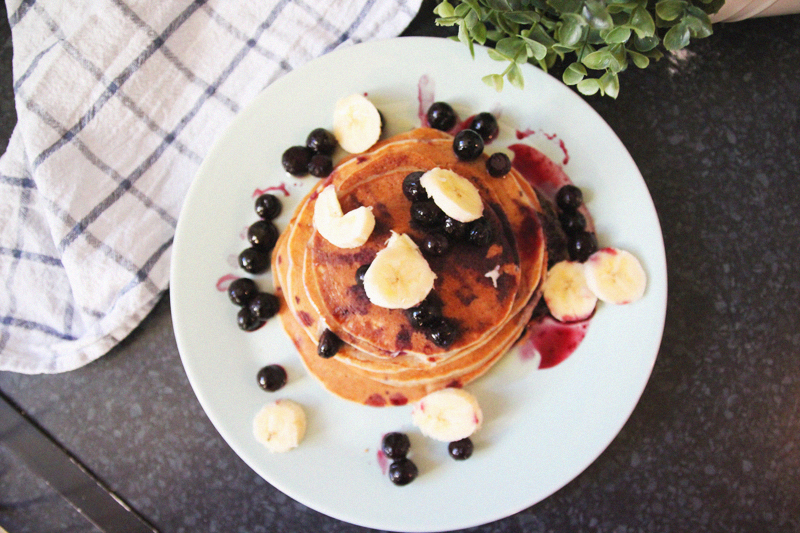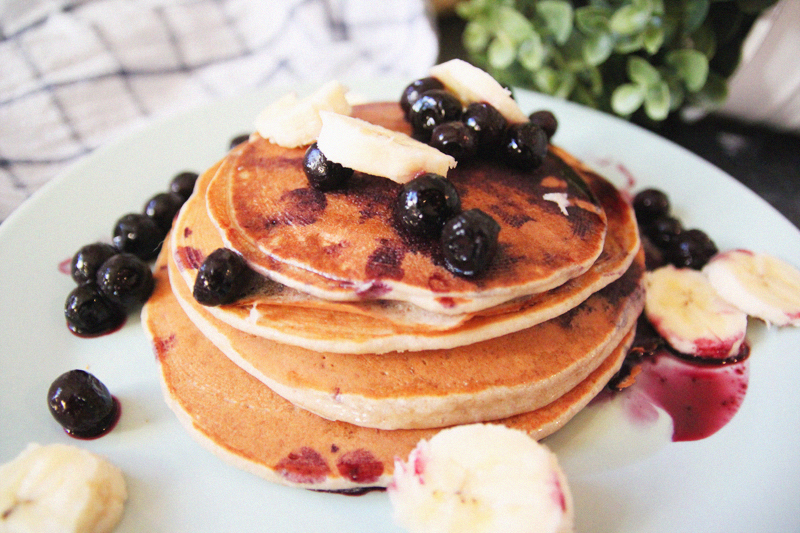 I've been dying to make buckwheat pancakes ever since seeing Siobhan post them all over her Instagram. I'm not usually much of a pancake eater, but seeing all of her pancakes has made me crave some. Before we went to America on our road trip, we actually thought Shane might have been gluten intolerant, so we were excited to find that buckwheat flour is gluten free (depending on the brand that you buy – Dove's Farm isn't technically classed as gluten free as it's produced in a factory that handles gluten, but I know some people that are gluten free have taken the risk and have been fine). It turns out that Shane probably isn't gluten free as he seems to be fine now, but I still wanted to try make pancakes with buckwheat flour anyway as we bought a batch of it.
We found that the flour is quite dry compared to using normal flour, so I found that adding in some super ripe mashed banana helps. The texture is a little weird to get used to if you're not used to eating gluten free (kinda grainy), but they still taste pretty good!
Ingredients:
1 cup buckwheat flour
1 teaspoon baking powder
3/4 ripe banana, mashed
1 ⅓ cups milk
1/2 teaspoon vanilla extract
1 egg
Method:
1. In a bowl, mash the banana to a smooth paste, add in the egg and vanilla extract and whisk with a fork to a smooth batter.
2. Sieve together the baking powder and flour and mix into the batter, adding in the milk slowly to make sure that no lumps form.
3. Leave to sit in the fridge for 15 minutes or so, then heat a non-stick pan over a low-medium heat.
4. Add enough batter to the pan for a pancake then wait 1 minute or so until bubbles start forming on the top of the pancake, then flip and wait for the other side to cook. Repeat with the rest of the batter and top with your choice of toppings. We found it makes around 8-10 pancakes depending on the size.
I served them with the rest of the banana and made a simple blueberry topping with a handful of frozen blueberries – just heat them through in a small pan with a drizzle of golden/maple syrup and cook till the blueberries soften. It's also nice topped with a little greek yogurt, but we didn't have any left.