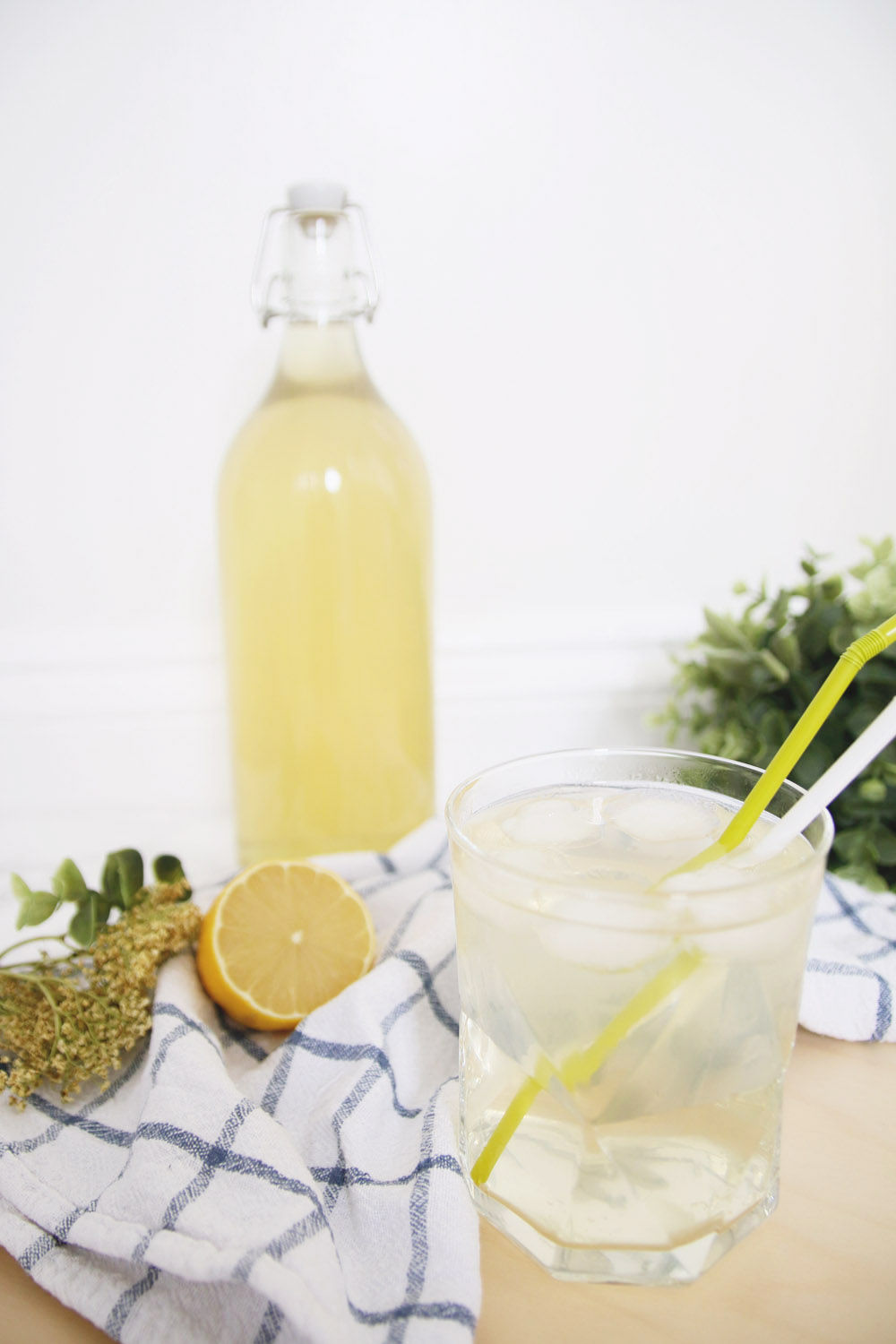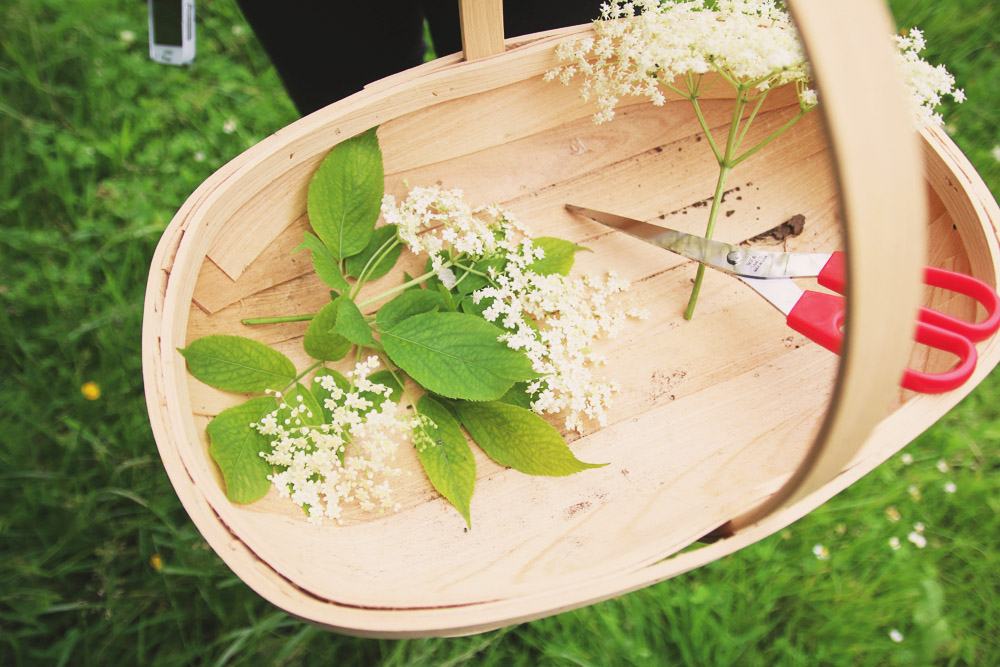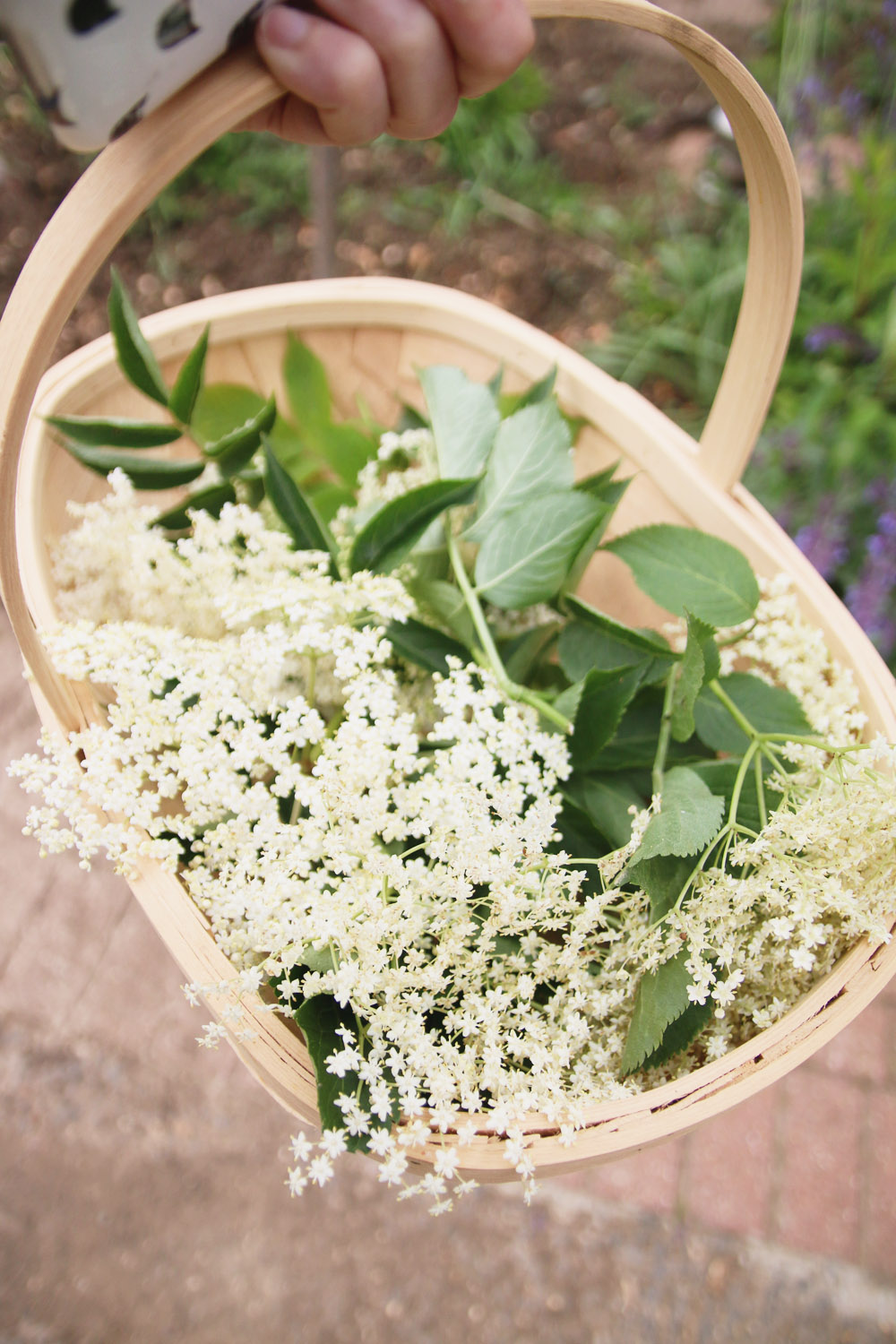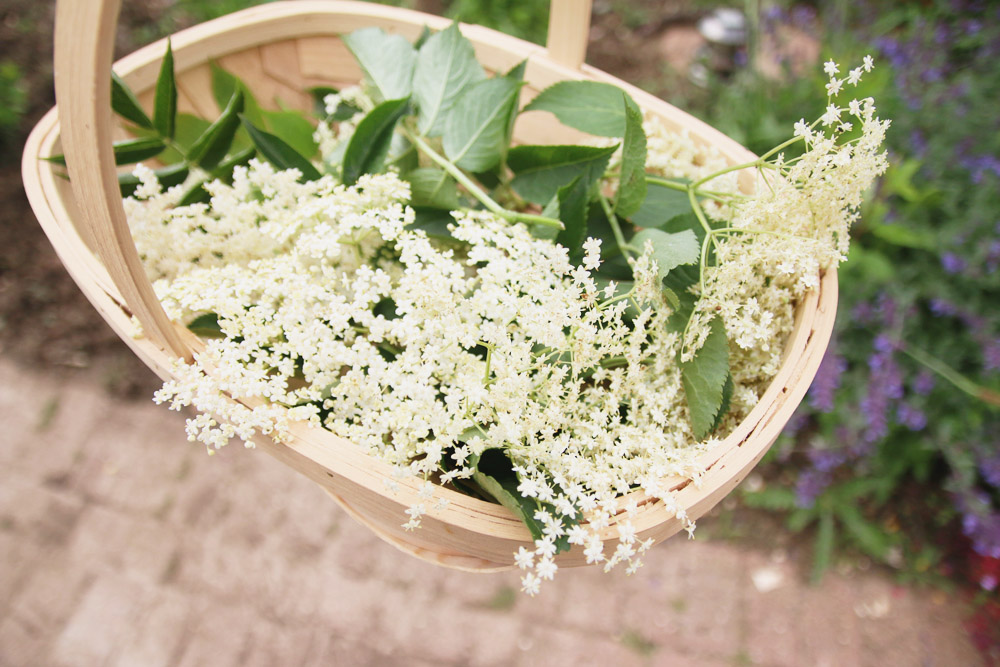 Elderflower Cordial always reminds me so much of summer. It's such a refreshing summery drink, perfect with some ice on a nice hot sunny day. I usually buy it from the shops because I actually had no idea how easy it was to make. I thought it would be super hard to find elderflower too, but apparently not – it grows in most of the hedgerows throughout the UK! It's those huge tree-like bushes with white flowers on them that look similar to cow parsley. Once I knew what I was looking for, I kept finding them everywhere, but it's best not to get them from the roadside as they could absorb the fumes from the traffic.
I was worried that I'd confuse it with something similar and end up poisoning us or something, but I found this guide on identifying elderflower really helpful. I kept referring back to it when we found our first elder tree just to make sure it was the right thing, because it looks so similar to so many different plants. We went out with my little basket, filled it to the brim with elderflower and headed home to make the cordial.
It's best to make it straight away, as otherwise it starts to wilt pretty quickly. While the sugar syrup was heating up, I sat for about 5 minutes getting rid of all the blackfly. I also gave it a little shake (I've read online not to do this because it gets rid of a lot of the pollen too which contains a lot of the flavour), because it was just swarming with hundreds of tiny tiny little flies that I would never have seen before. I then (again, not supposed to do this), washed it under the tap gently, just to be sure all the bugs were gone). Most recipes used oranges and lemons and it seemed like more of an orange and elderflower cordial, so I eventually found this recipe that was the simplest one I came across. It says to add 4 tablespoons of honey, but we found it way too sweet and the honey overpowered the delicate taste of the elderflower so I'd recommend leaving it out.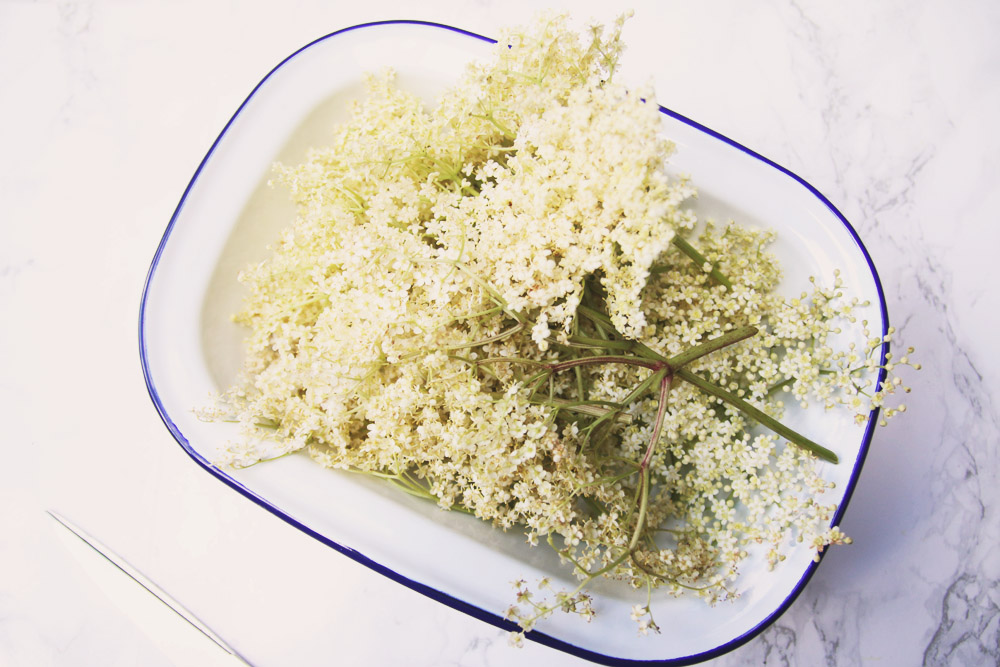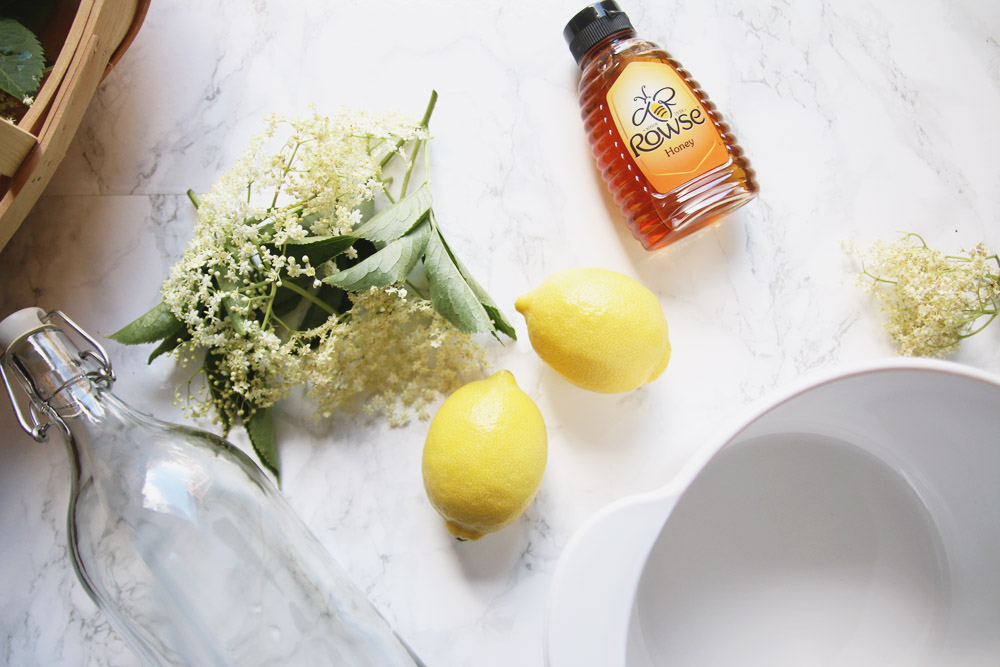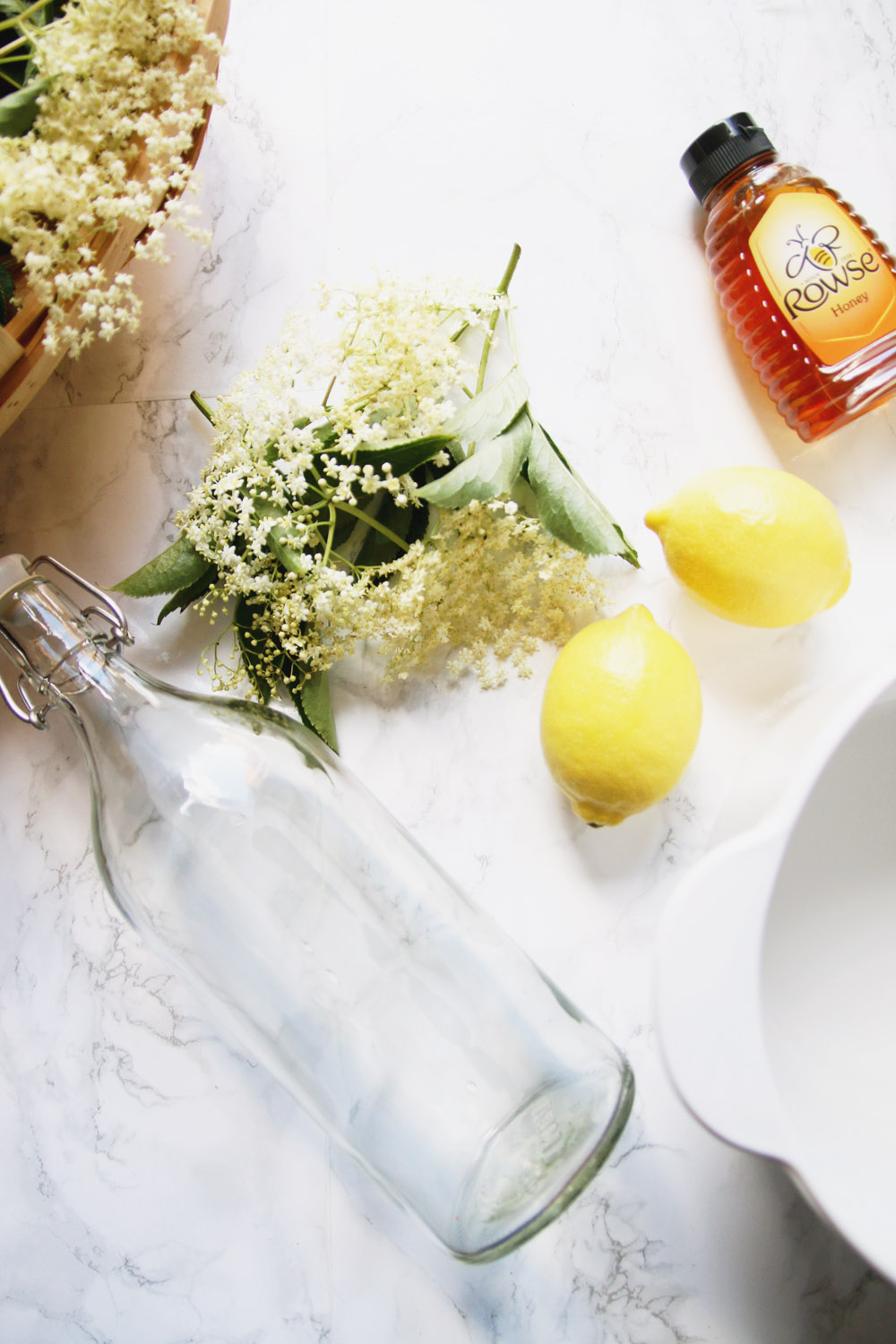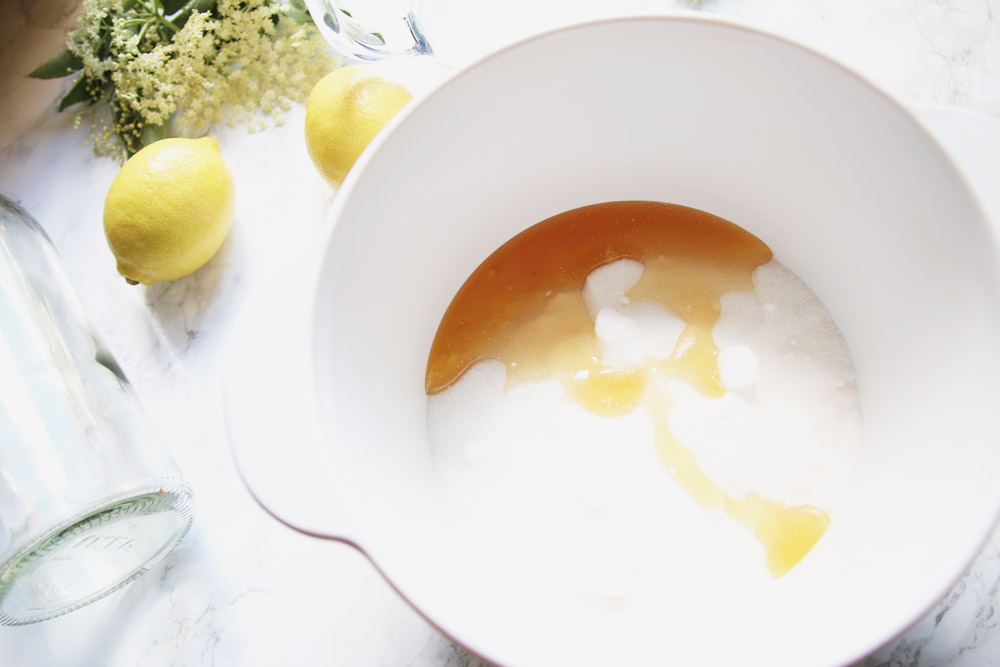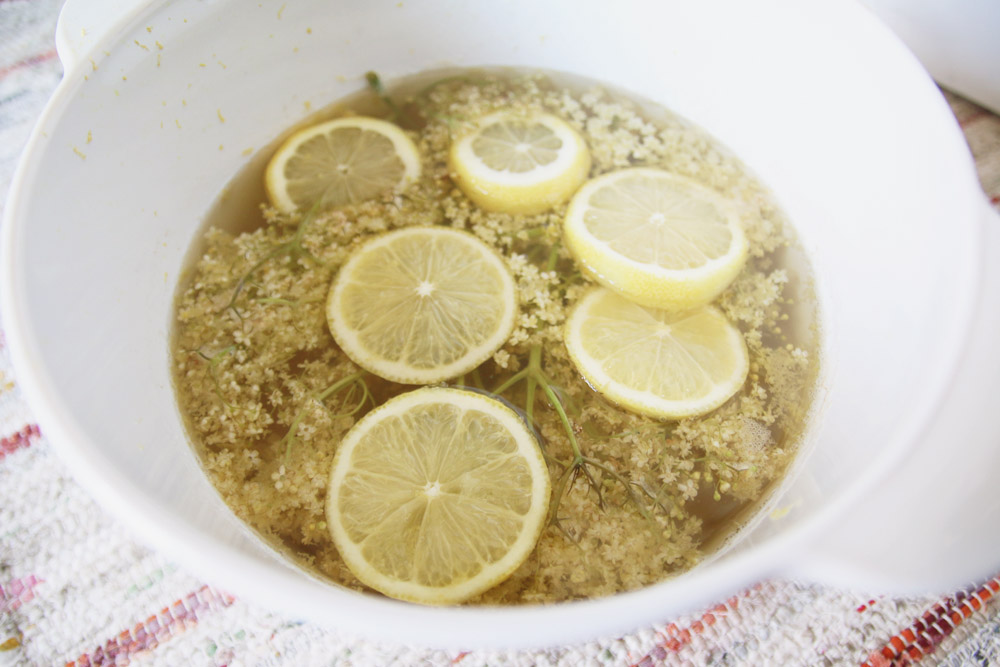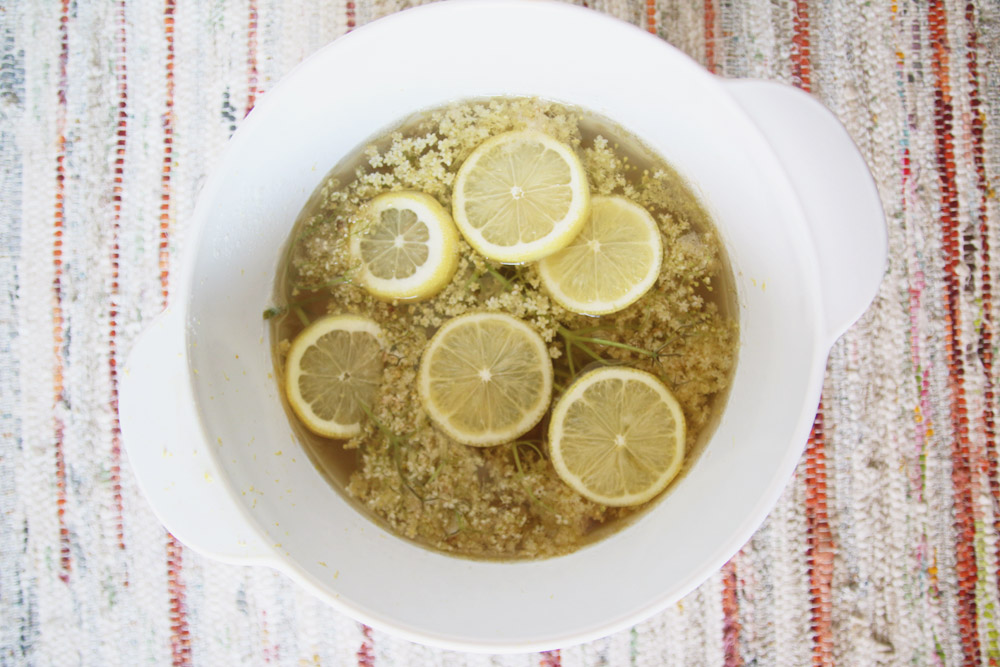 What you'll need:
15 elderflower heads
500g caster sugar
1lt water
2 lemons
How to make it:
1. In a saucepan, put the sugar and water and bring to a boil over a low heat.
2. While the water is heating up, clean all the elderflowers from the bugs and remove any leaves.
3. Once the sugar-water mix has come to a slow boil, remove from the heat, add in the elderflowers, making sure the flowers are fully covered. Grate in the zest of both lemons, and the juice of one lemon.
4. Leave covered for about 24 hours to infuse, then strain through a muslin cloth or teatowel, and pour into sterilized bottles or jars and keep until needed. I love it diluted with water, and served with some ice on a hot sunny day.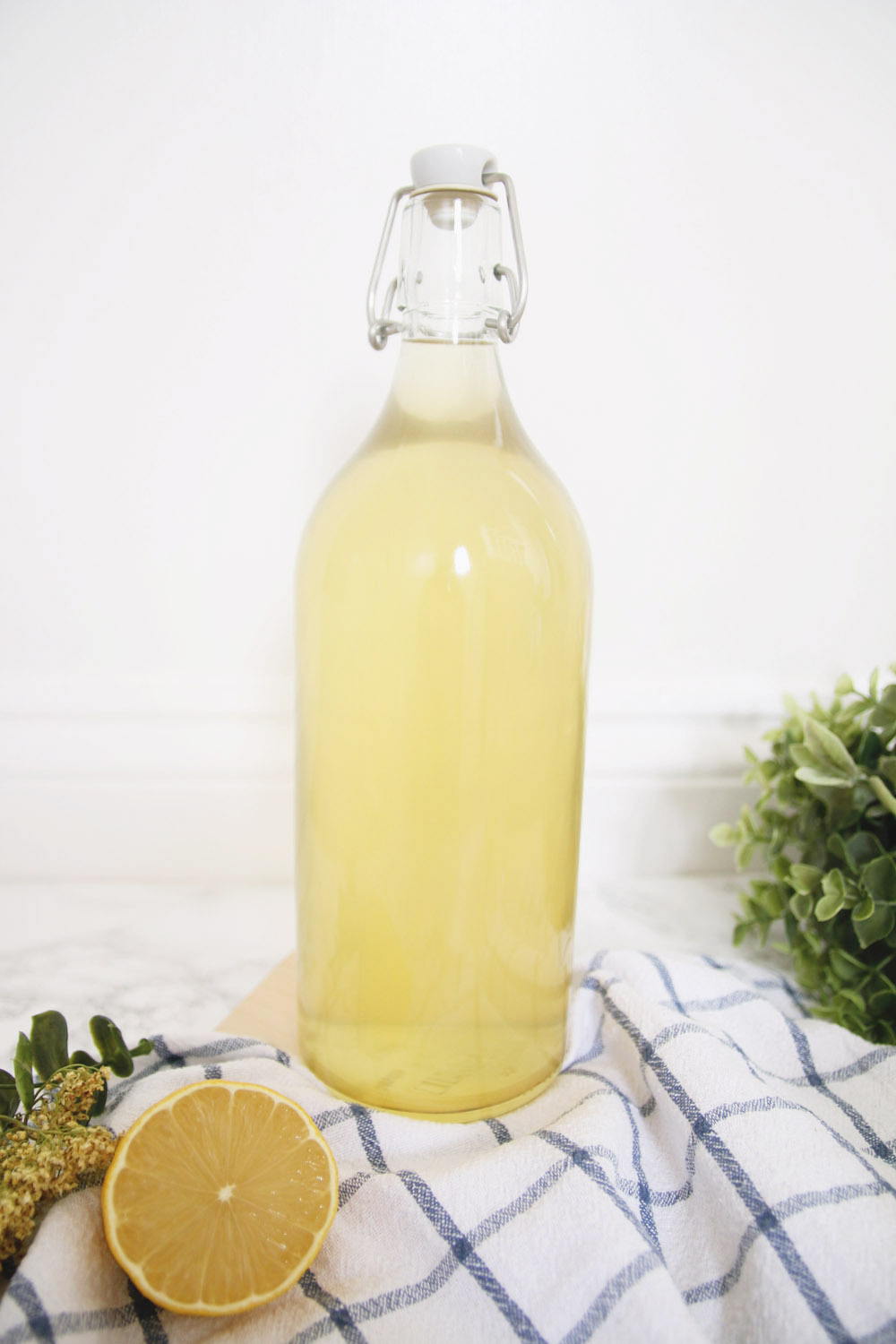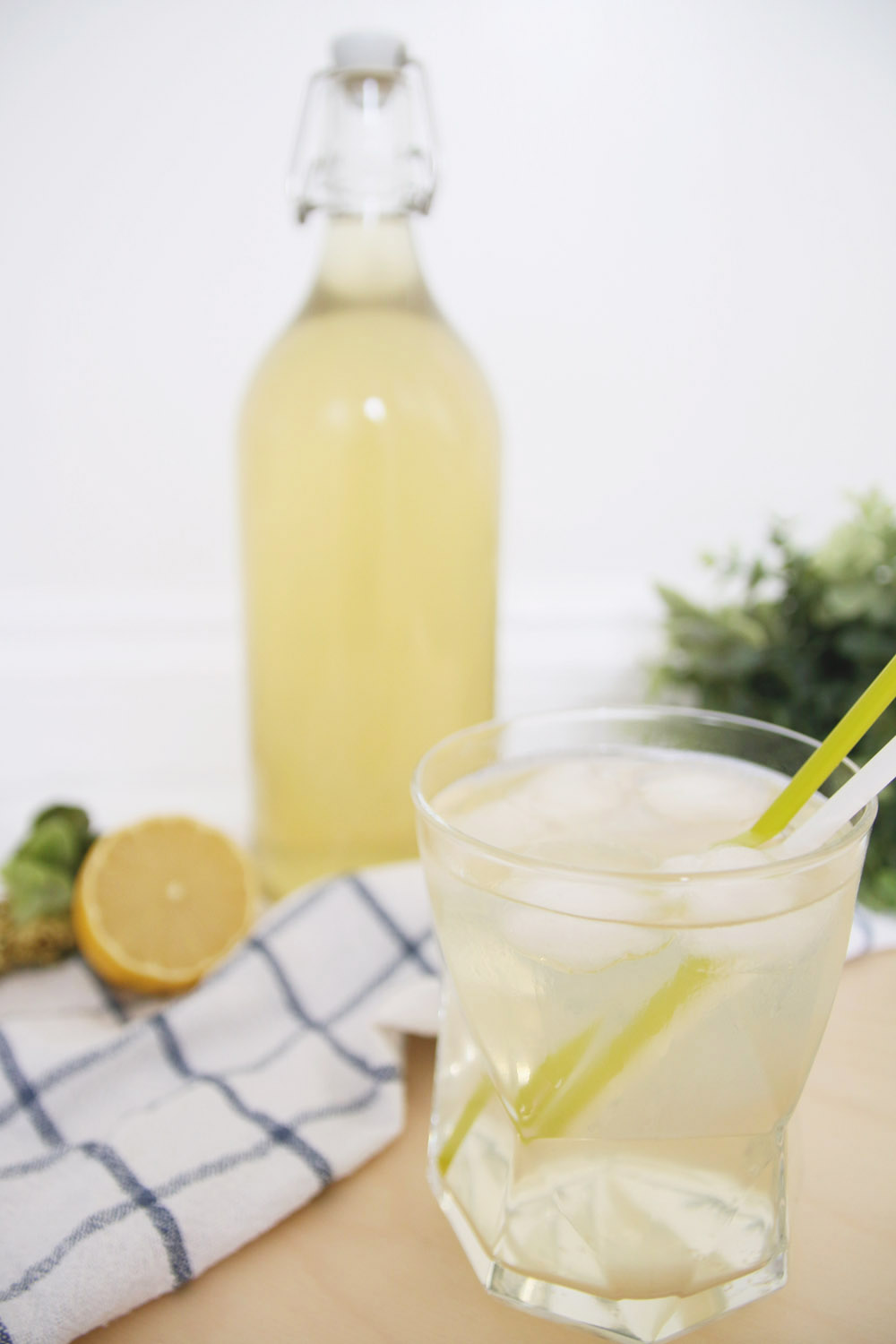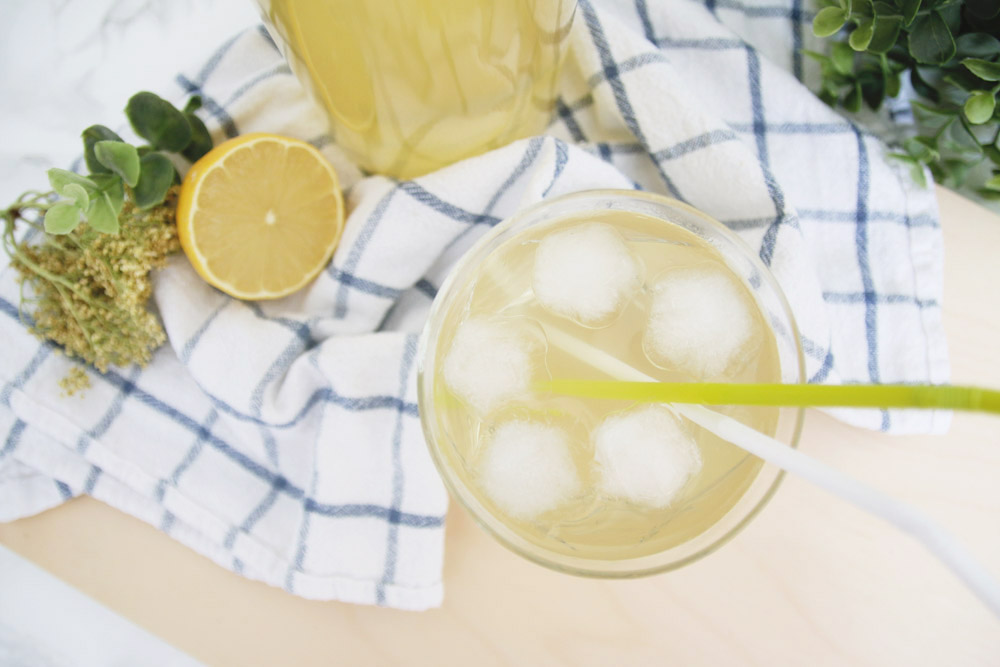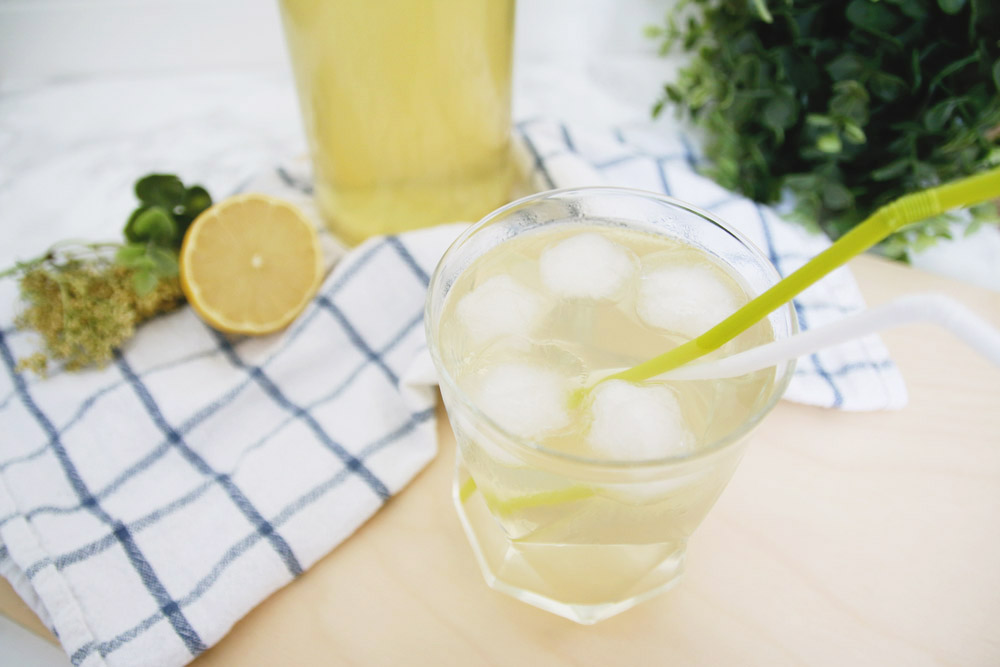 I'd love to try making some more stuff with elderflower, as I've only ever had cordial. I love the sound of strawberry and elderflower jam, so I might try making a strawberry & elderflower chia seed jam. It's the very end of the elderflower season now (we struggled to find as much as we did), but I saw one bush that was a little late in flowering and had a few buds appearing, so I might have to pop over next weekend to get some more and try the jam out!
Have you foraged or made anything with elderflower before? I'd love to see!
Save
Save
Save
Save
Save