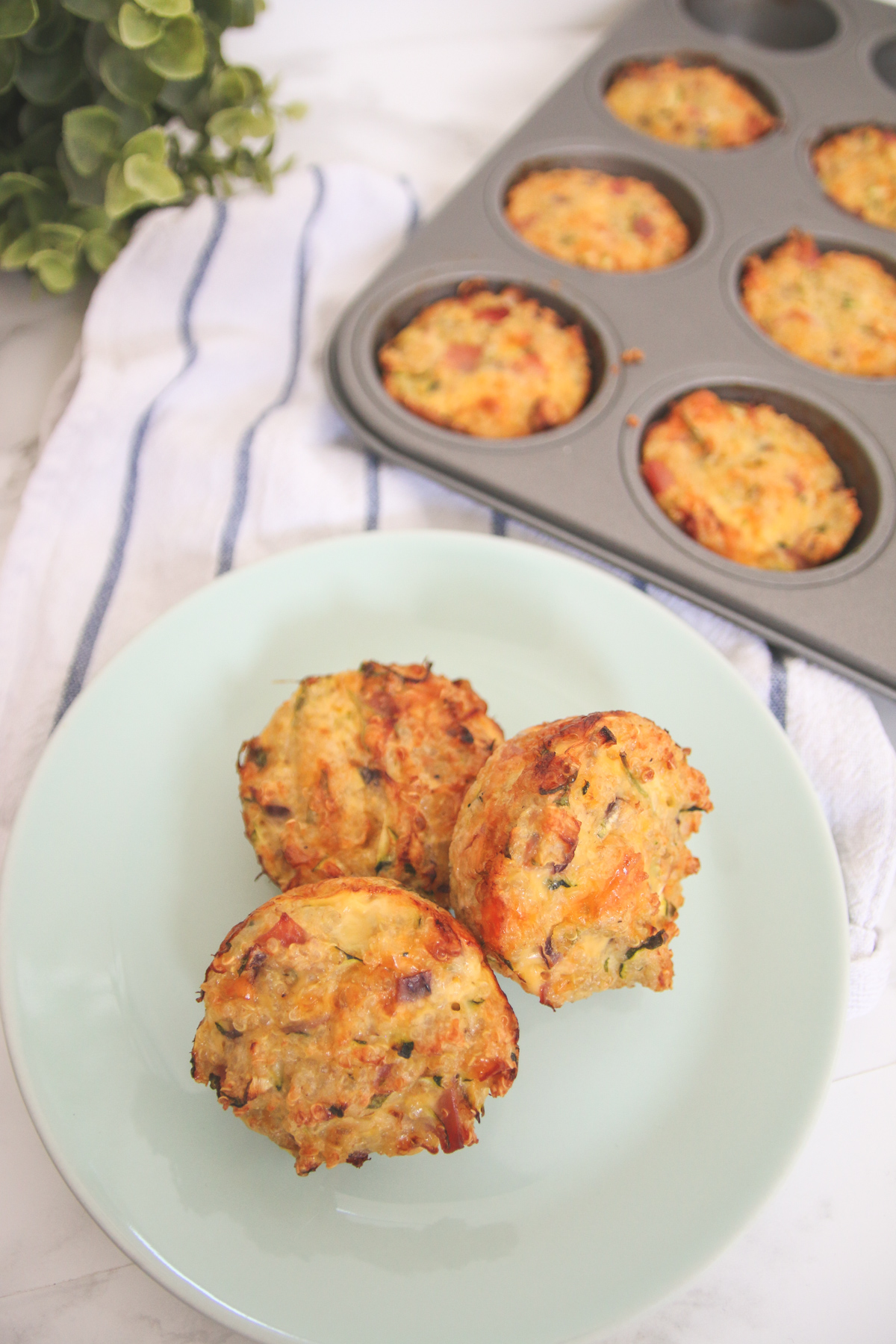 I barely have time for breakfast in the morning, so I love making these so that I can grab a couple, head to work and eat them when I get there. They're actually quite filling too! I usually bake them on a Sunday and eat them throughout the week – they usually last well for about 3-4 days, but with Shane munching on them too, they're usually all gone by then anyway.
You can also freeze them and heat them up in the microwave for a minute or too, if you don't think they'll all be eaten in a few days. You can also swap out the ingredients in them too – if you want to add some ham or cooked bacon in there, do that, you could make stilton and broccoli, or add in some tomato. They're great for clearing out the last of your veg!
What You'll Need
2 cups Cooked Quinoa (around 3/4 cup uncooked)
4 Eggs
1 cup Courgette, grated
1 cup Cheddar Cheese, grated
1/2 cup mushrooms, roughly chopped
1/4 cup Parsley, finely chopped
2 tbsp Parmesan, grated
1 Red Onion, finely chopped
1 small Garlic clove, finely chopped
Salt & Pepper, to taste
How To Make Them
Preheat the oven to 180°c/350°f. Mix all the ingredients together in a bowl. Oil a large muffin tin and spoon the mixture to the top of each tin. Bake in the oven for 25-30 minutes or until a fork comes out clean. Leave to cool.
Let me know if you make them! They're so so good! I love them for breakfast on the go, but you could also have them for lunch with a salad or something!
*Recipe adapted from Iowa Girl Eats