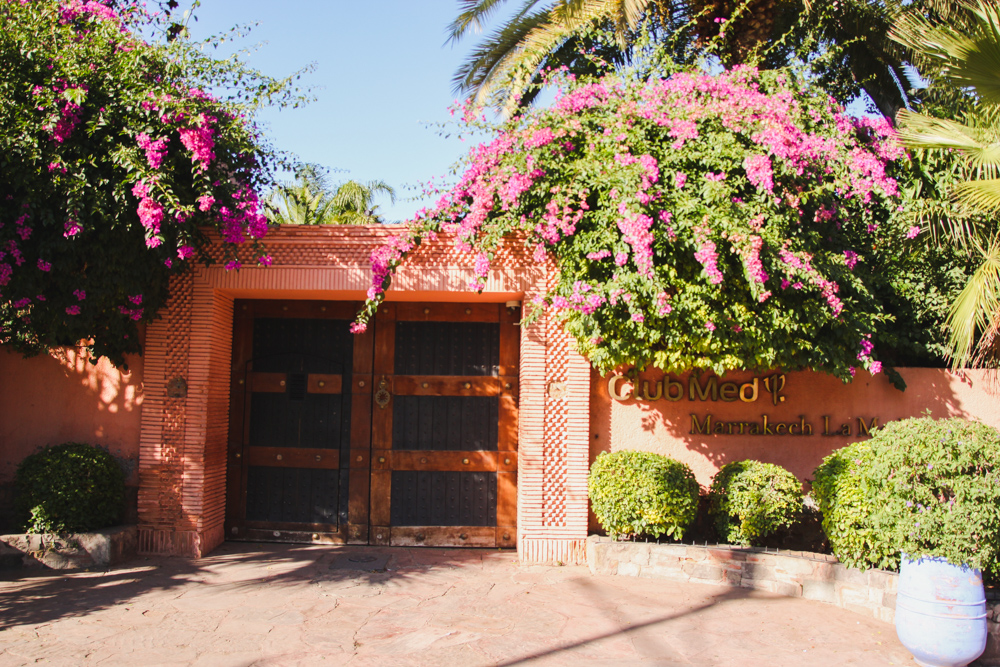 The Red City
It's been 3 and a half years since we took our trip to Marrakech, so I thought it was about time I got round to writing up my travel guide to see the city! We spent 4 days there, and honestly, this was the perfect amount of time for us to see it in as the city (especially the old part, is actually very small). We walked from our riad to all of the sights and only used taxi's to take us to and from the airport – it's that small!
But, being such a small city definitely doesn't mean that there's not much to see. The old city is packed full of historic buildings, ancient architecture and amazing sights that are just waiting to be explored. So here's my top things to see and do while you're in Marrakech!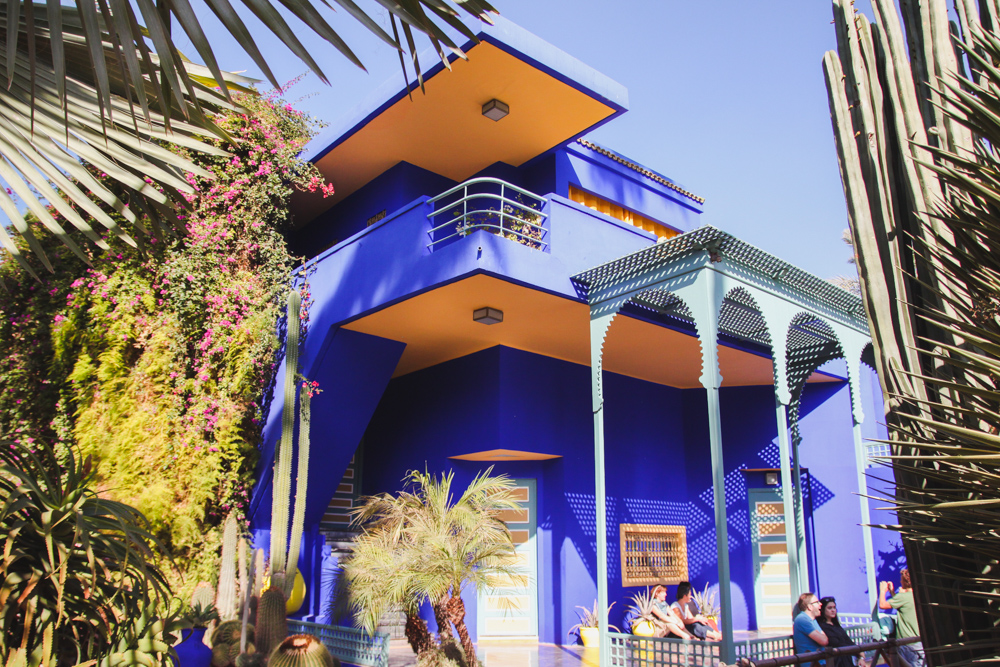 Jardin Majorelle
This was our favourite place in the city! It was created by French painter Jacques Majorelle over the course of 40 years, and then it was bought by famous French fasion designer in the 1980's who worked to restore it to it's former glory after it was neglected over the course of a few years before he bought it.
It's such a peaceful and tranquil place to explore in the crazy city outside of the walls and the vibrant colours everywhere and tropical plants is so interesting to explore. We spent an afternoon exploring the grounds.
*Entry costs 70dh per person (children under 12 are free) and is open daily from 8am-5:30-6pm depending on the season.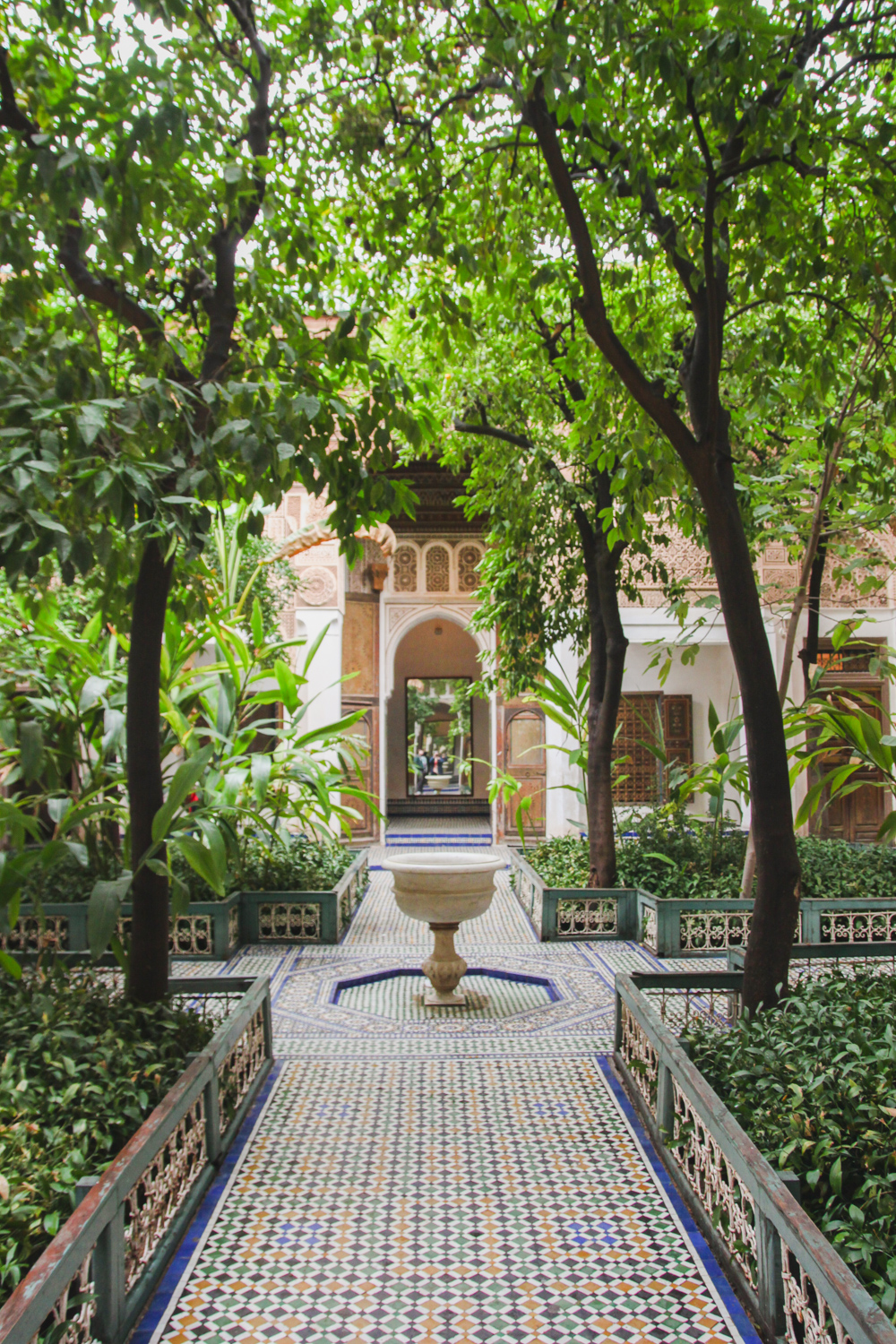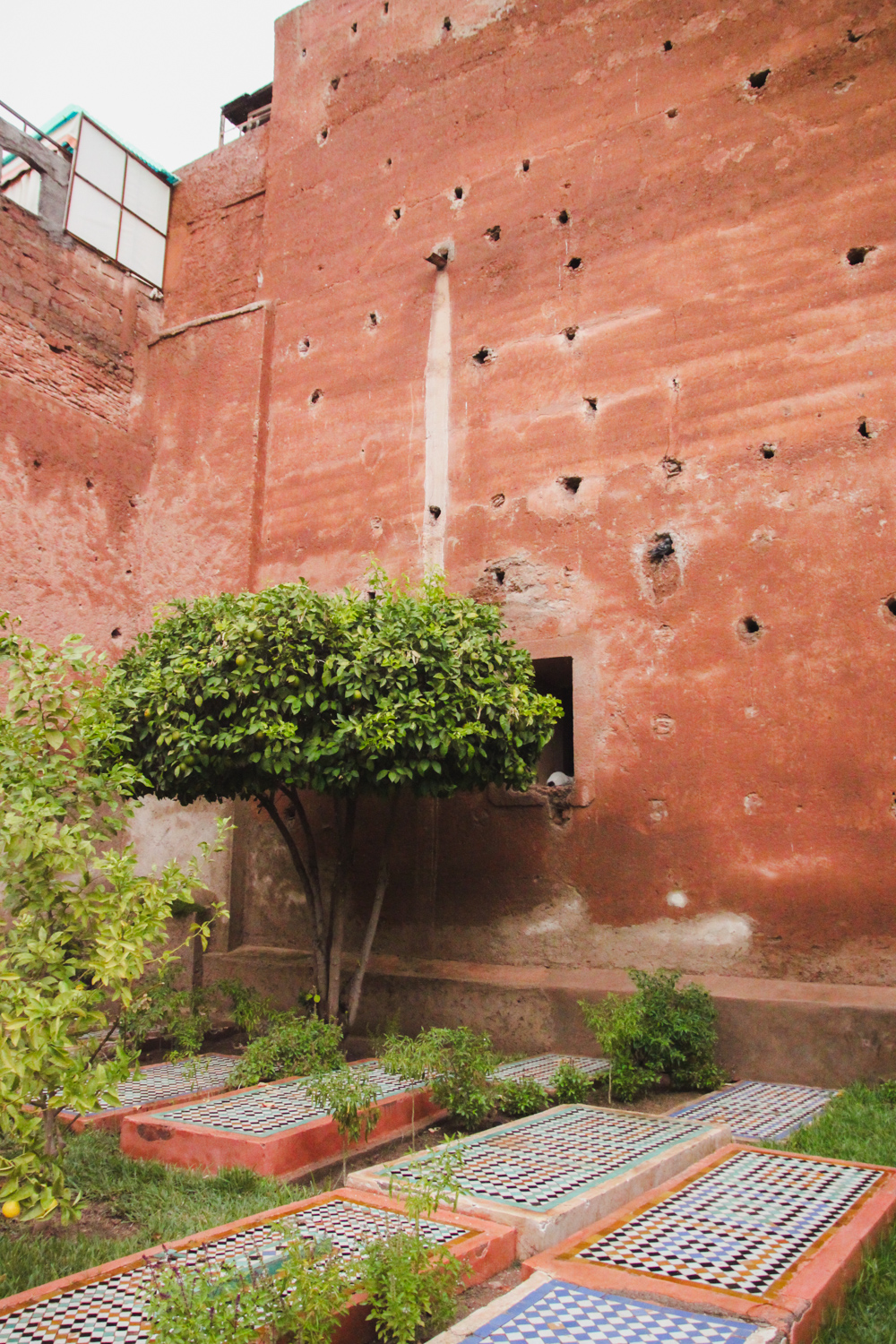 Bahia Palace & Saadian Tombs
Both of these places are well worth a visit while you're in Marrakech. You can tick them both off in about half a day which is what we did as they're so close. They're about a 10 minute walk away from each other – or you could catch a taxi if that's your thing.
The Bahia Palace was built at the end of the 19th Century by the Prime Minister for his private use. It was built to be the greatest palace of it's time and named after one of his wives. The palace has no furniture, but the rooms and courtyards are amazing to explore and the detail in all of the tiling is stunning!
The Saadian Tombs housed the tombs of some of the most important people at the time with the graves of princes, wives and chancellors outside in the courtyard. They were lost for century's and then discovered again in 1917 on an aerial survey of the area and were later opened up to the public.
*Entry to the Bahia Palace costs 10dh and is open from 9am-4:30pm daily. The Saadian Tombs costs 10dh and is open 9am-12pm and 2:30-6pm daily.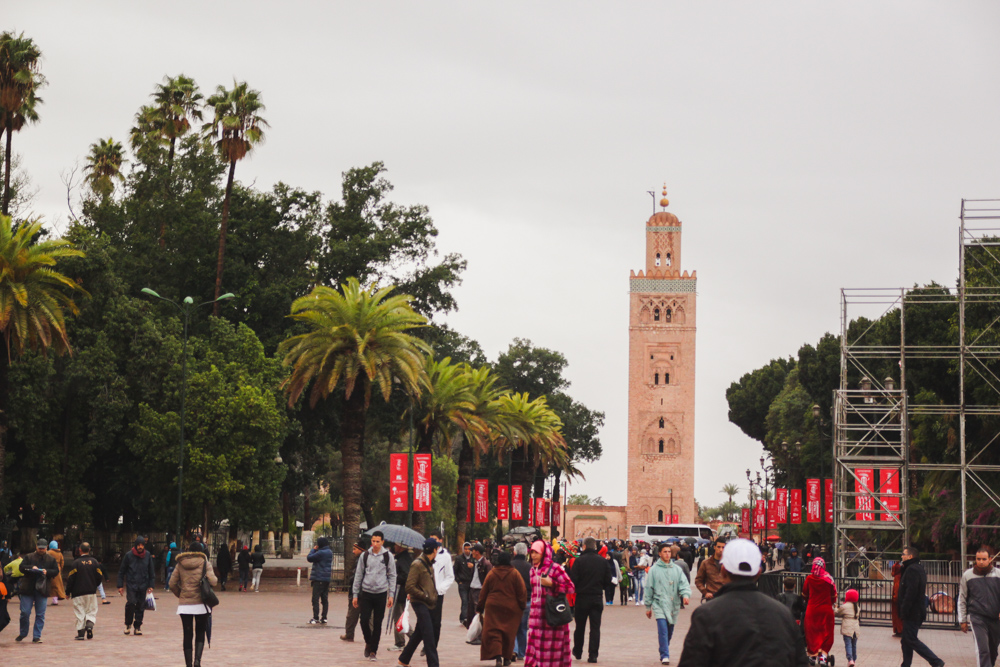 Djemaa el Fna Square
A trip to Marrakech is definitely not complete if you don't stop at the famous Djemaa el Fna Square. Head there during the day for the most amazing orange juice you'll ever try before getting lost in the souks. Explore the rug shops, spice markets and clothes stalls – but beware of pickpockets! At night, the stalls in the main square come alive selling amazing Moroccan street food!
The Koutoubia Mosque
Just across the road from Djemaa el Fna square is the stunning Koutoubia Mosque. It was completed in 1141 and towers over the city at a whopping 226ft tall – you can see it from pretty much any area of the old town. Only muslims may enter the mosque (the same as all mosques in Marrakech), so you can only admire it from the outside.
Ben Youssef Madrasa
We didn't actually have time to visit the Ben Youssef Madrasa while we were in Marrakech, but it looks stunning and we'd definitely head there for an afternoon if we ever return. It's a 14th Century former Islamic school which was once the most important school in Morocco. It has 130 rooms and housed 900 students.
* Entry costs 10dh and is open from 9am-6pm daily.
El Badi Palace
Again, we didn't have time to visit the palace, but it sounds amazing! It's a ruined palace, built in the 16th Century, and left to ruin as the Sultan moved the capital of Morocco from Marrakech to Meknes in the 17th Century and stripped the palace of everything inside. It's said that it once had over 300 rooms that were decorated in gold, turquoise and crystals. The size of the courtyard shows the huge scale of the palace back in it's day.
* Entry costs 20dh and is open from 9am-4:30pm Saturday-Thursday. Friday's it's open 3pm-5:45pm.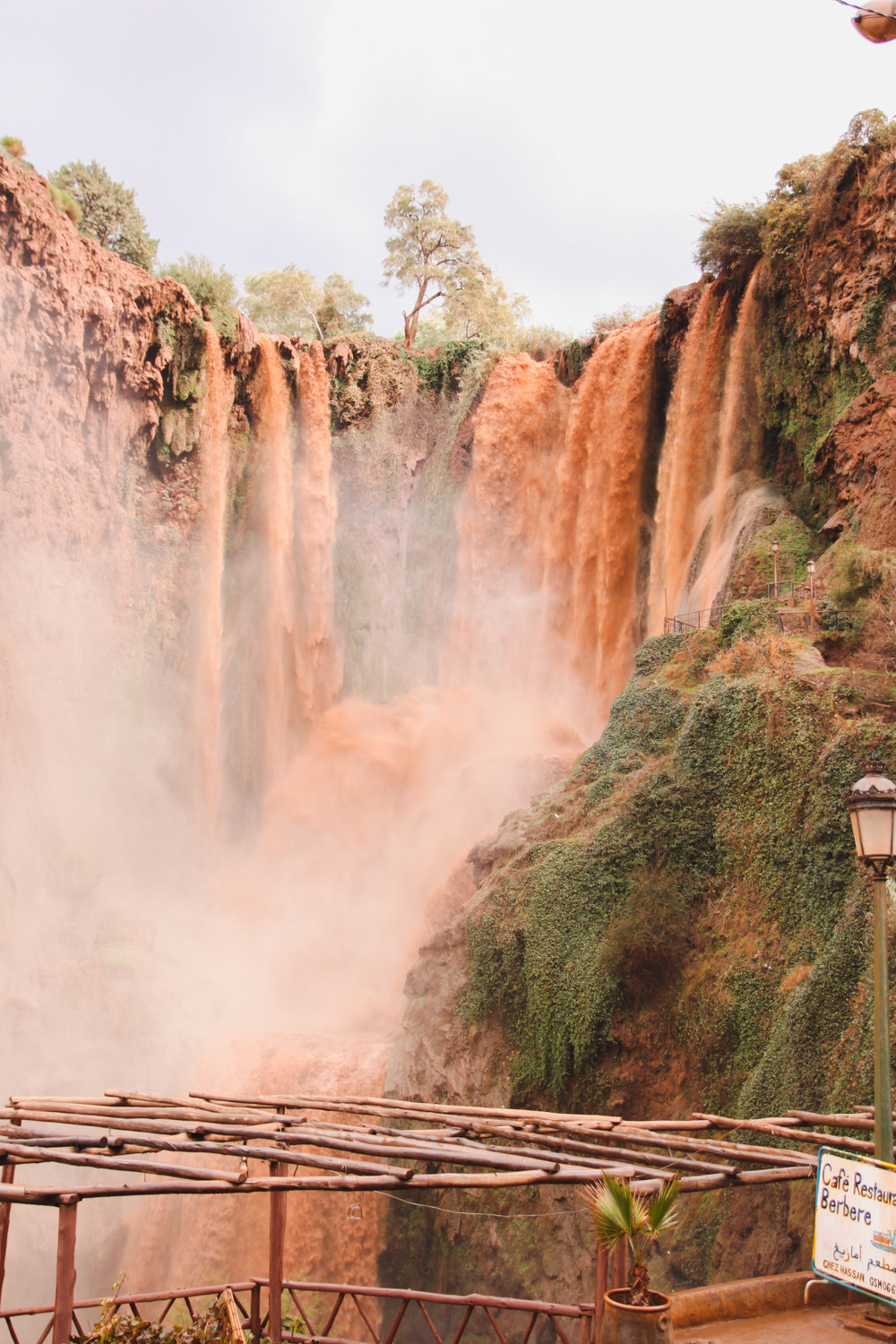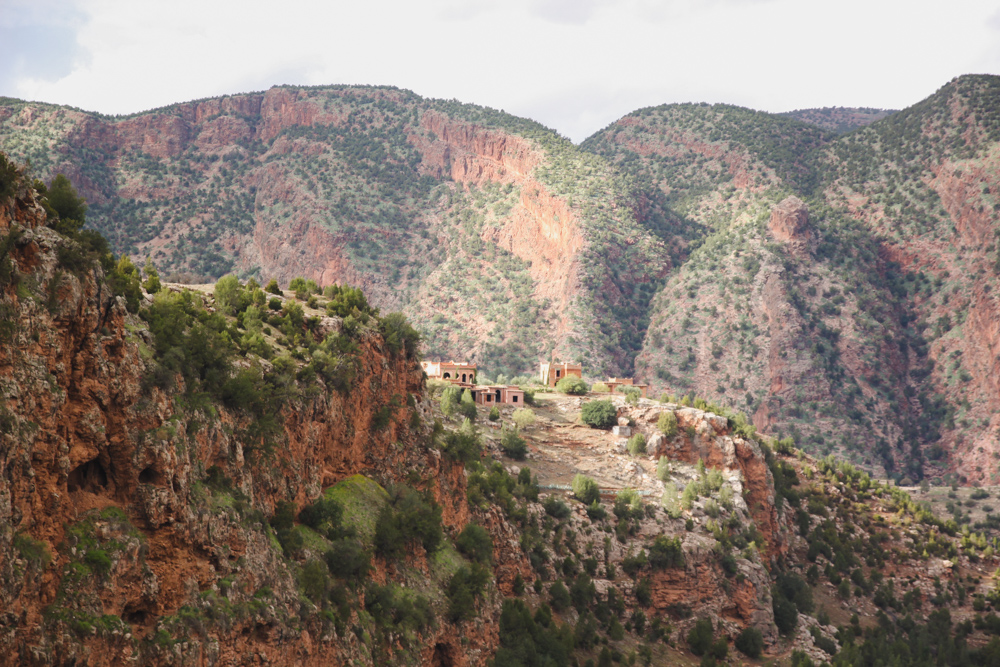 Ouzoud Waterfalls
This was our favourite trip of the entire city break! Take a 3hr drive out of the city to the stunning Ouzoud Waterfalls. While we were there, they actually had flash flooding a few days before and the river that leads to the waterfall was overflowing – hence the red colour (it's not usually like that). Our tour included a small hike down through the woods to the waterfall and across to lunch at a restaurant at the other side. We had the most insane experience and almost died crossing the river on a makeshift raft to get to the restaurants on the other side for our lunch, but it all made for the experience eh? (and we still loved it)
*Full day tours run from Marrakech and include transport and a guided walk and barge across the river. Our tour also included lunch in the price, but this depends on the tour. Prices start at around £20pp.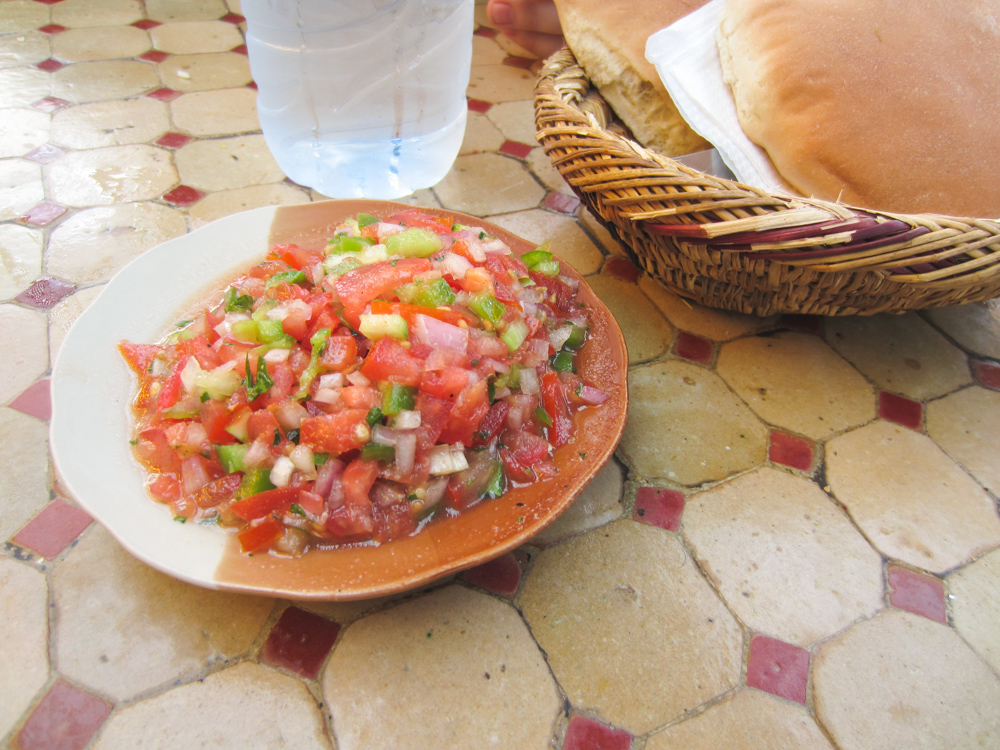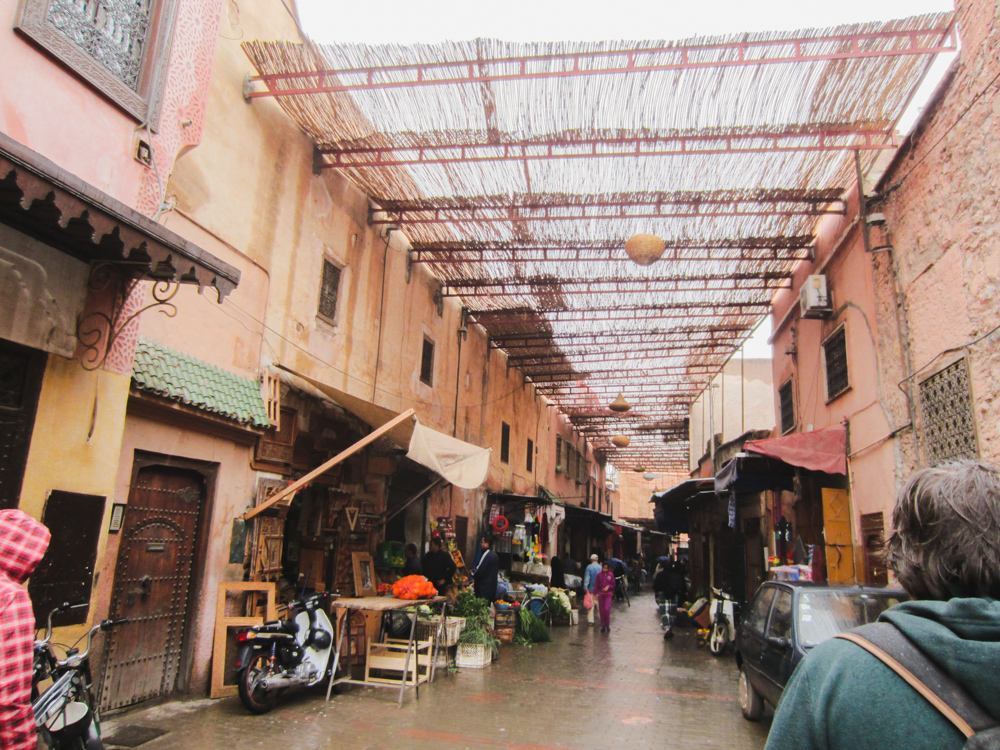 Other Things to do While in Marrakech
Take a cooking class – Head out to the market with a local, pick up some fresh ingredients and learn how to make traditional moroccan foods!
Eat all the local foods – Again, you can't go to Morocco without trying their famous tagine. You can get meat and veggie versions and they're so so good! The Moroccan salad is also amazing!
Stay in a Riad – I honestly don't think we'd have enjoyed our trip half as much if we didn't stay in a riad in the old town. It just made our experience so much nicer and we got that homely feeling while there, that you just don't get from a hotel. We stayed at Riad Helen and would highly recommend it.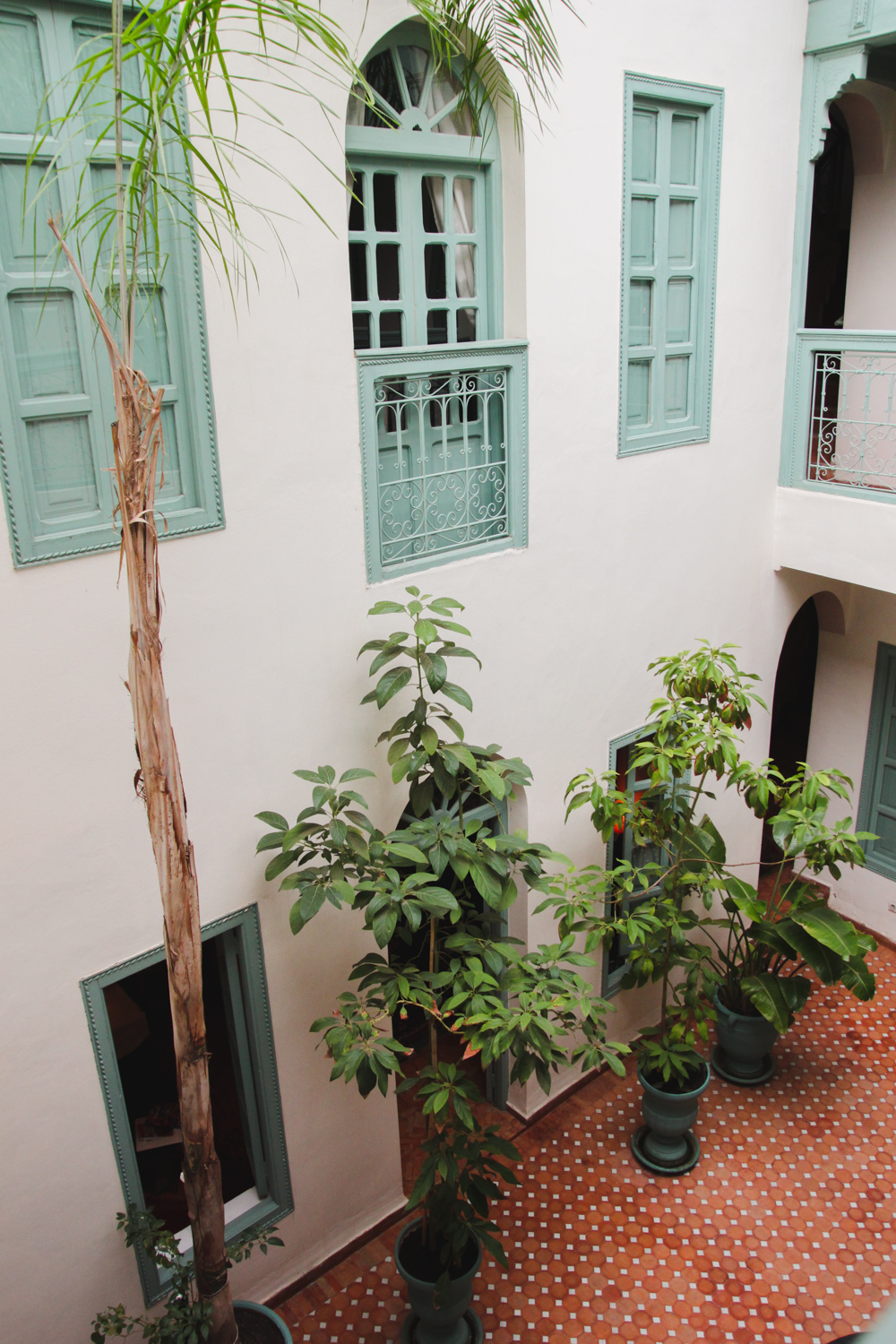 Head to a Hammam for a spa experience – You're taken through a series of hot and cold rooms while being washed with black olive soap and then vigourously scrubbed from head to toe. Usually, in traditional hammams men and women are separate and fully naked, but modern spa's will usually let couples have private hammams together if you prefer.
Hot Air Balloon – This is something that I really wish we had the time/weather to do. I love going in hot air balloons, and just imagine the views over the desert and Atlas Mountains first thing in the morning.
Have you been to Marrakech? What was your favourite thing to do there?
Follow
Save