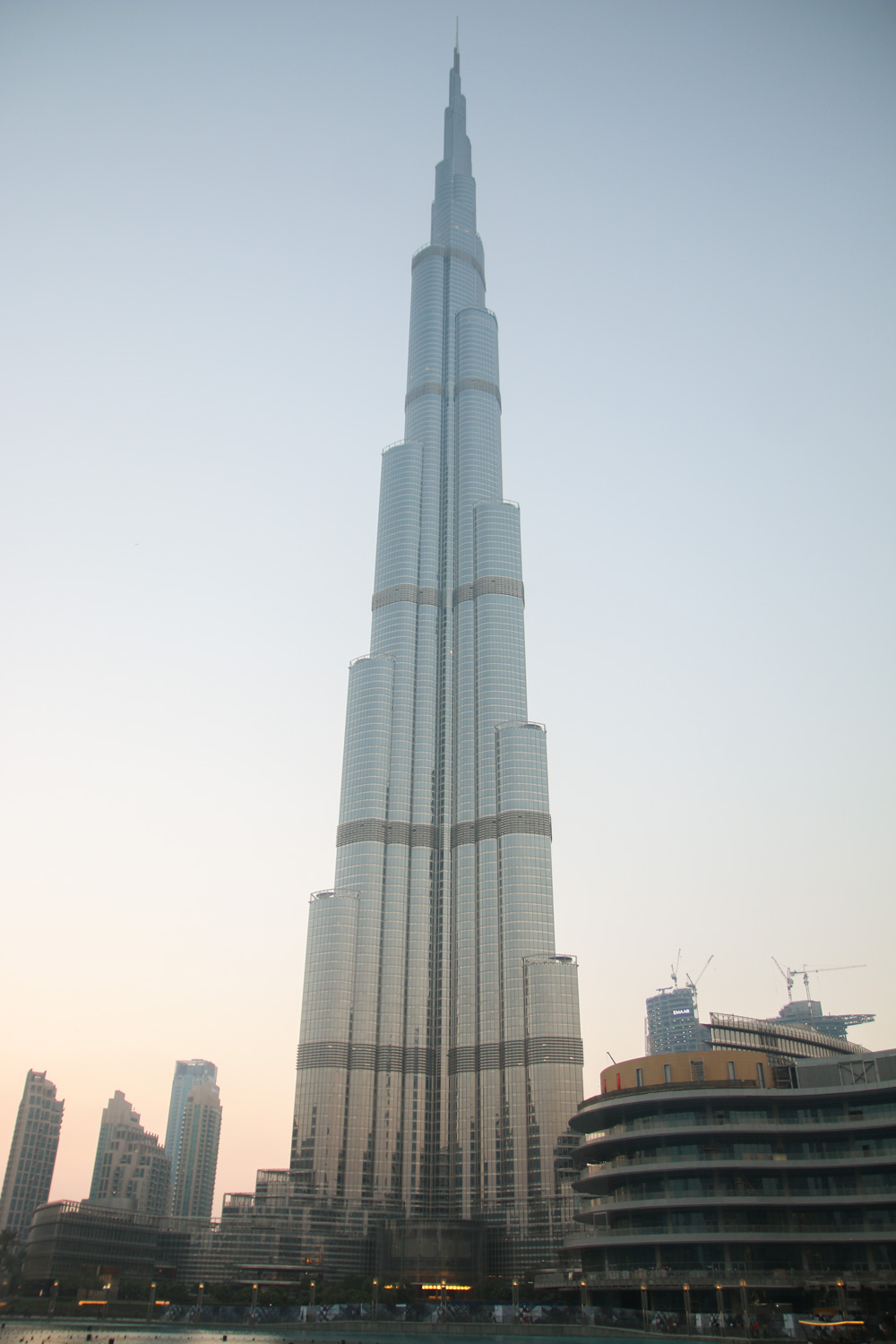 Dubai Travel Guide
After visiting last October, we've been dying to go back to Dubai ever since. We booked wanting a nice warm city break, but with plenty of other things to see and do – like the beach and waterparks since we're not really city people. It actually surprised us just how much we enjoyed it, and we left sure that we'd make it back one day because we loved it that much!
My parents have actually just left on a cruise of Oman, UAE and India, so it reminded me that I never got round to writing up a little Dubai Travel guide, since my mum was asking so many questions about what to do and where to go while they were there. So here we are…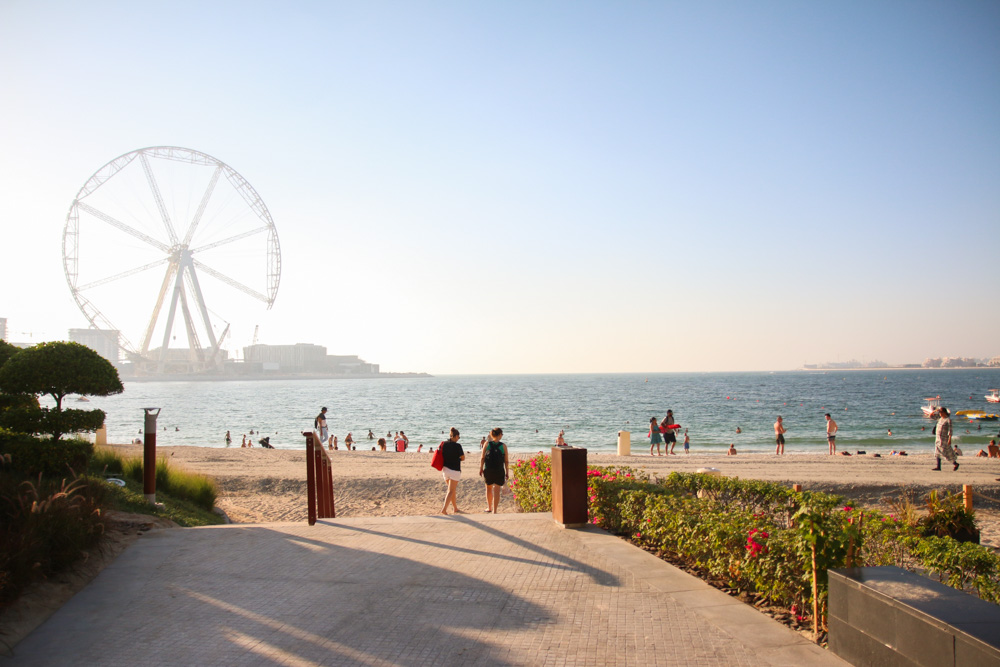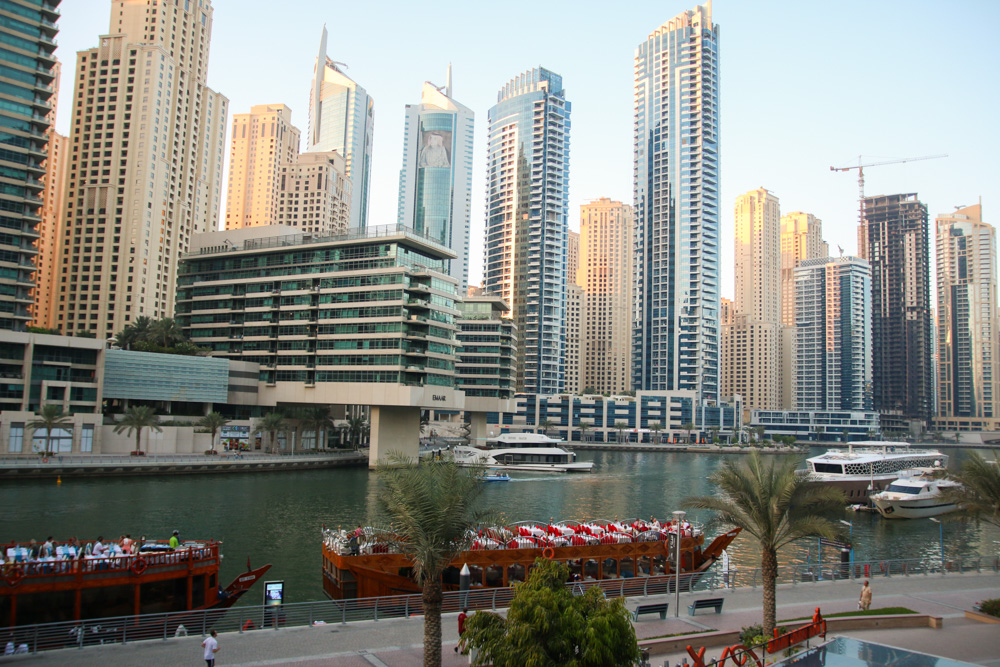 JBR Beach and Dubai Marina
One of our favourite things about Dubai was JBR Beach and Dubai Marina. Our hotel was located right on the beach at the end of the Marina so we were in the perfect location for exploring it. The marina is absolutely huge and filled with so many high-rise hotels and apartment blocks and really gives you that city feel.
The beach is lovely and it's a public beach so it's free (some of the beaches in Dubai are privately owned). There's watersports right on the beach and you've got a great view of The Palm in the distance too. At night, the area comes alive with beach view restaurants filling up, dinner cruise boats filling the marina and a shopping area that's open till late.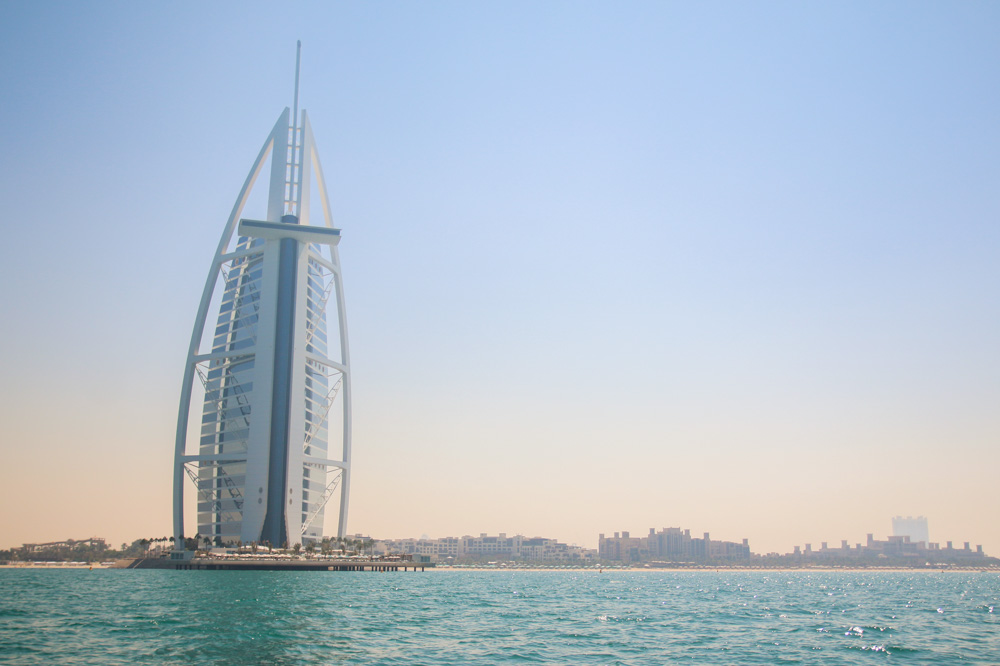 The Palm & Burj al Arab Boat Trip
The best way to see the palm (other than jumping out of an airplane) is to take a boat trip around it, starting at the Marina, you'll take a slow cruise through the skyscrapers before speeding off to the top of The Palm, taking in the views of the famous Atlantis hotel. Afterwards, you'll head over to one of the most luxurious hotels in the world, the Burj al Arab before heading back to the marina.
* Tours take 90 minutes and start at £45pp.
Dubai Desert Sunset Safari
This was definitely a highlight of our trip! If you book a sunset trip you'll be picked up around 3pm (the pickup time changes throughout the year depending on the sunset time) and then driven an hour or so out to the desert after meeting up with the rest of the group.
We had 6 cars in total in our group and once we'd all arrived the dune bashing started! I was so glad that we ended up in the last car, and that I managed to bag the front seat for the first half as I got some amazing shots following the rest of the cars heading through the dunes.
You'll stop for some photos mid way, then head over to the traditional style village for some henna, belly-dancing and dinner. Our trip included camel riding (which we didn't do) and quad biking, so we did that as the sun went down and then headed into the village for some dinner.
The food was amazing – we had shawarma, falafel, grilled meats, salads and grains, along with dessert too, before the belly-dancing show started followed by a traditional tanoura dancer (he literally spins in circles for 30 minutes non-stop).
I definitely recommend this trip if you're heading to Dubai!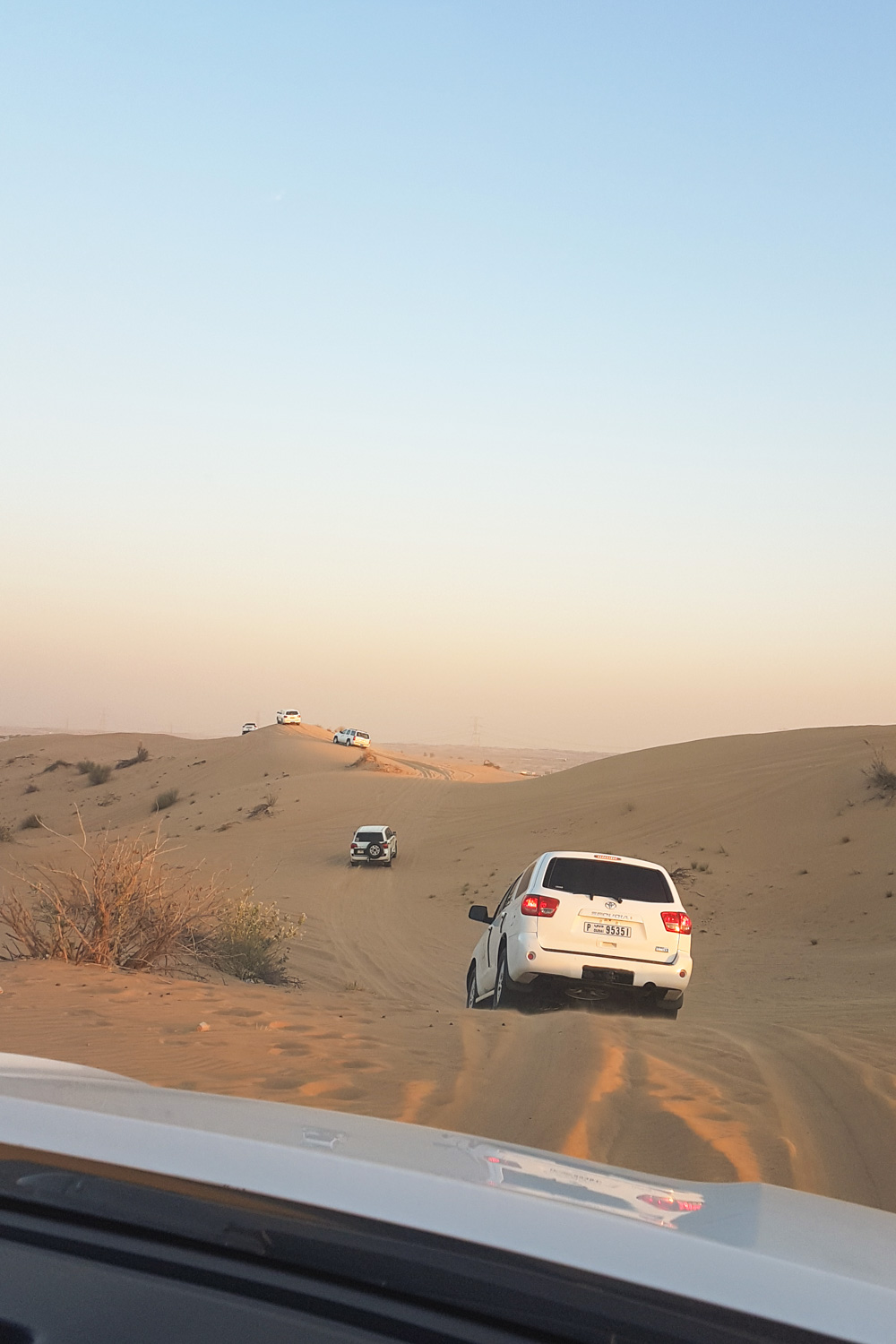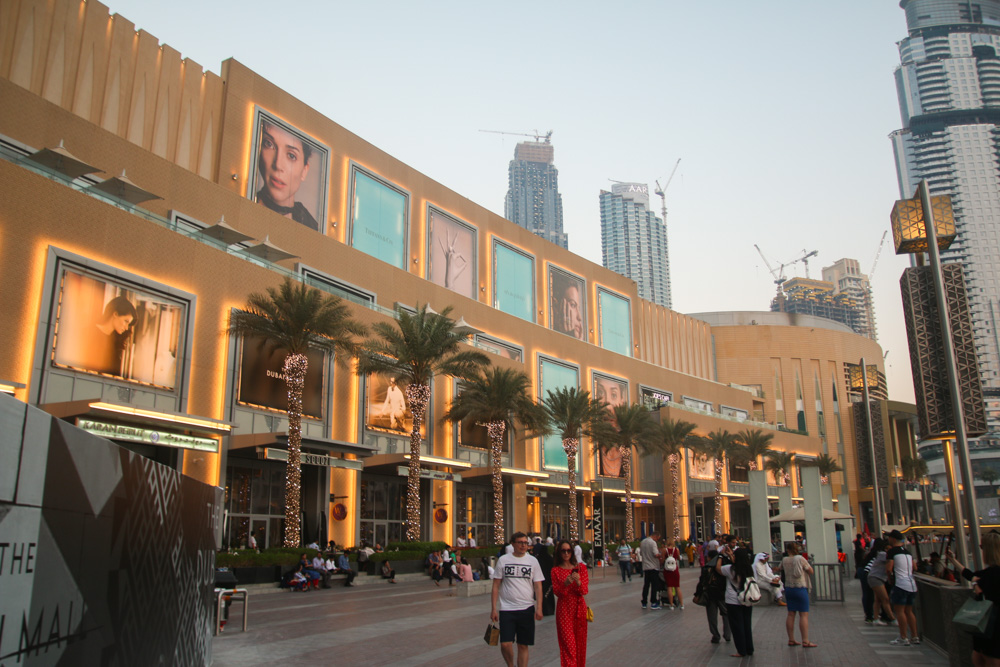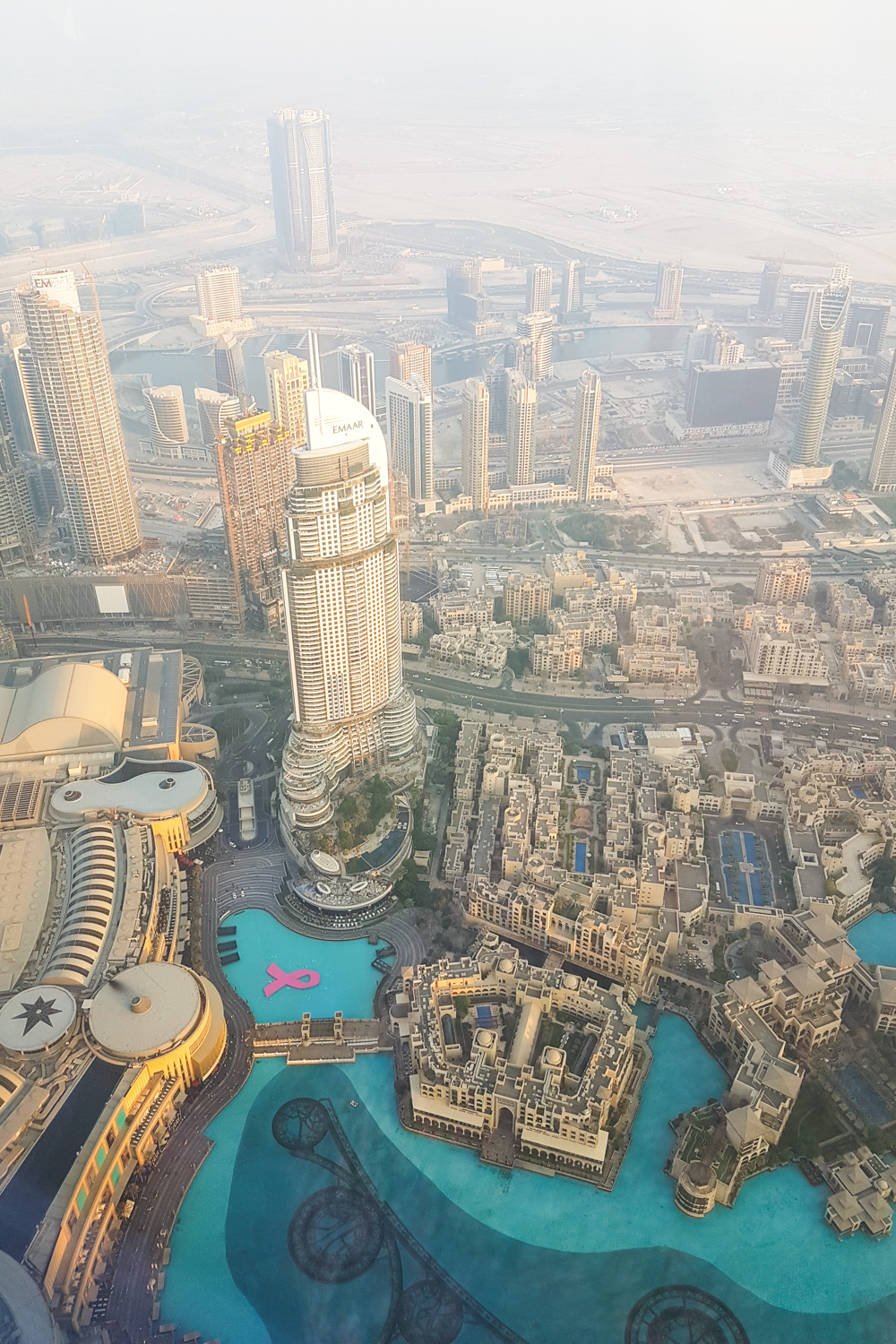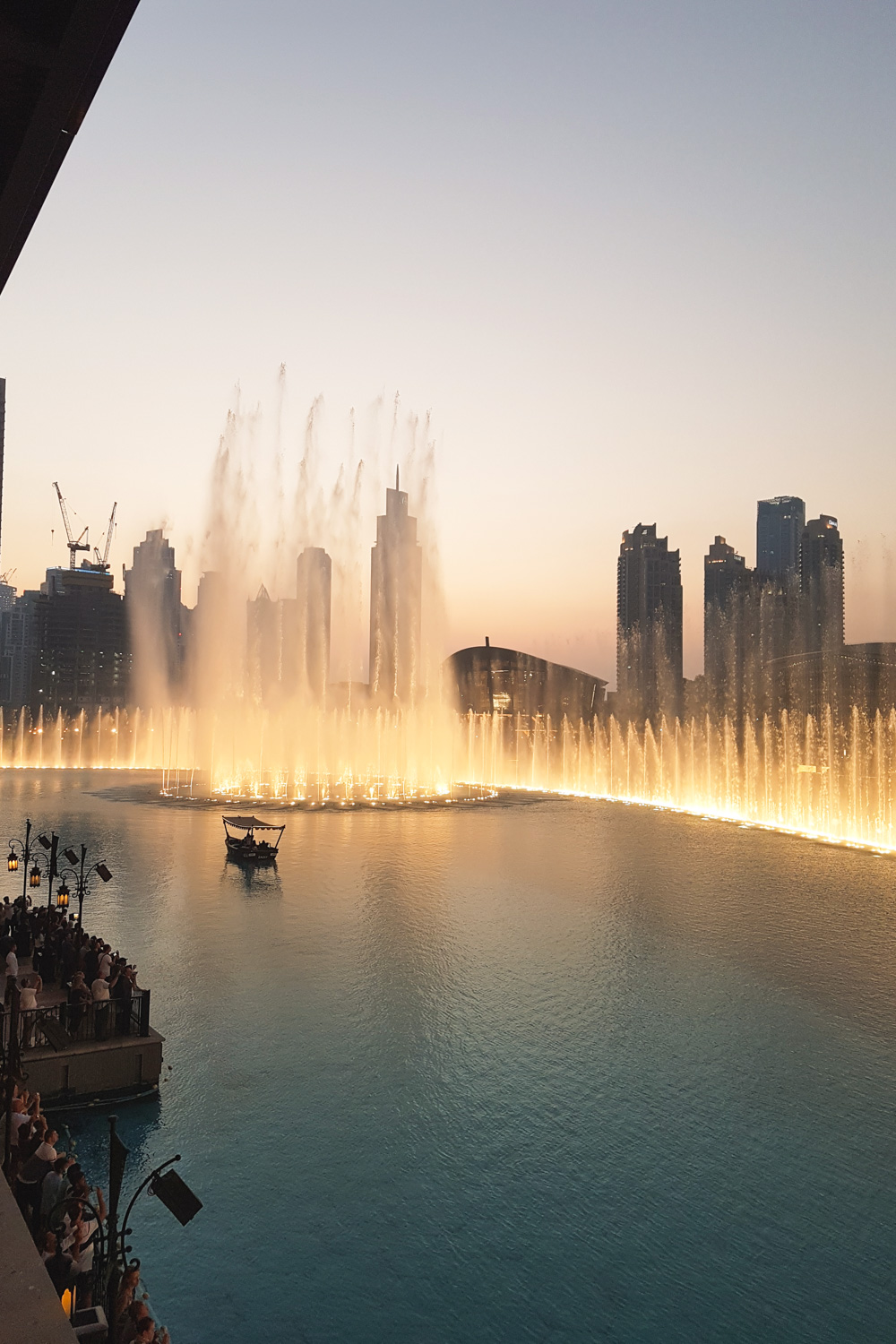 Dubai Mall and the Burj Khalifa
You can't go to Dubai and not visit one of the most famous buldings in the world – the Burj Khalifa! Standing a whopping 828m tall (2716ft), the tallest building in the world towers above all of it's neighbour skyscrapers in downtown Dubai. Even if you don't go to 'At The Top', the observation deck, it's hard to miss the incredible building situated at the Dubai Mall – one of the biggest malls in the world!
We headed up just before sunset at the 4.30pm timeslot (pre-book your tickets in advance, as they sell out pretty quickly. You can book them up to a month in advance). There's no time limit on how long you can stay up there, but we were up there probably 45 minutes before heading back down. Honestly, I don't think it's worth it booking tickets for floor 148 – when you're that high up 400ft won't make that much difference to the view haha!
The Mall is huge too! We didn't get much time to walk around it, but if shopping is your thing, you could easily spend a day or two here. There's also the famous Aquarium in the mall, which you can see from the outside, or you can buy tickets to see extra parts of it inside. And then there's the famous fountain, made by the same people who designed the Vegas fountain. It's well worth a watch – it's on every 30 minutes from 6pm till 11pm and 1pm and 1.30pm during the day.
* The Burj Khalifa is open from sunrise (time varies depending on the time of year) till 11pm and tickets start at £30 for an adult. Dubai Mall is open 10am-12pm.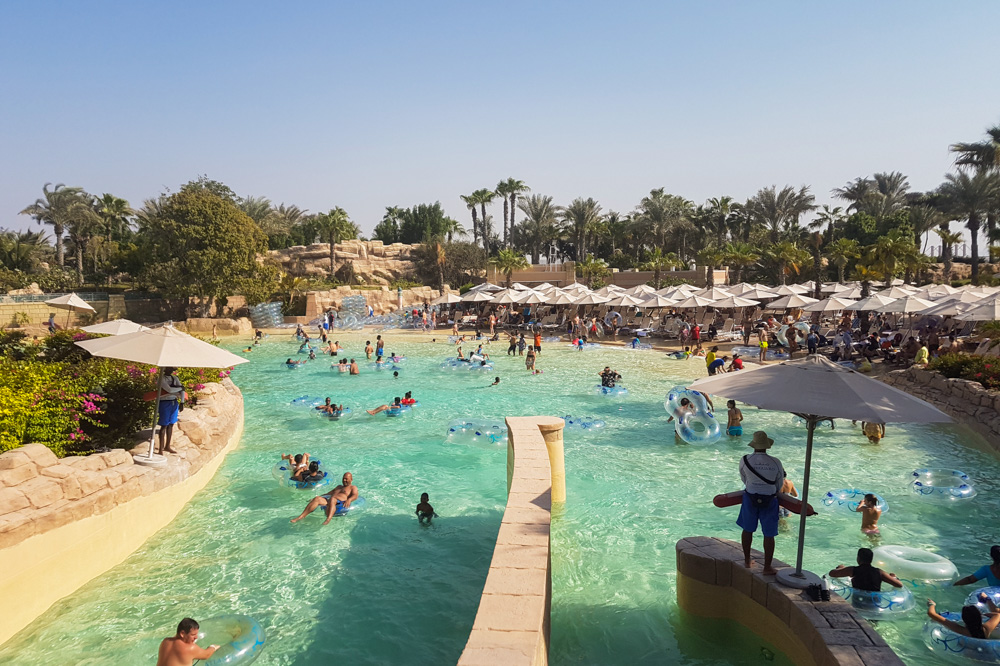 Aquaventure Waterpark
Of all the things we did while we were in Dubai – Aquaventure Waterpark was by far the highlight of our trip. We don't usually spend much time 'chilling' while we're on holiday, so it was nice to just spend a day floating around on the rapids/lazy river, swimming in the sea and screaming our way down waterslides. It was so worth the money! Though, I'd skip the aquarium and buy the waterpark only tickets, as the aquarium wasn't anything amazing, and I feel like the fish were way too squished in the tanks!
* Aquaventure Waterpark is open year round 10am-sunset (in October this was 6pm) and tickets start at £60 for adults and children under 12m from £48.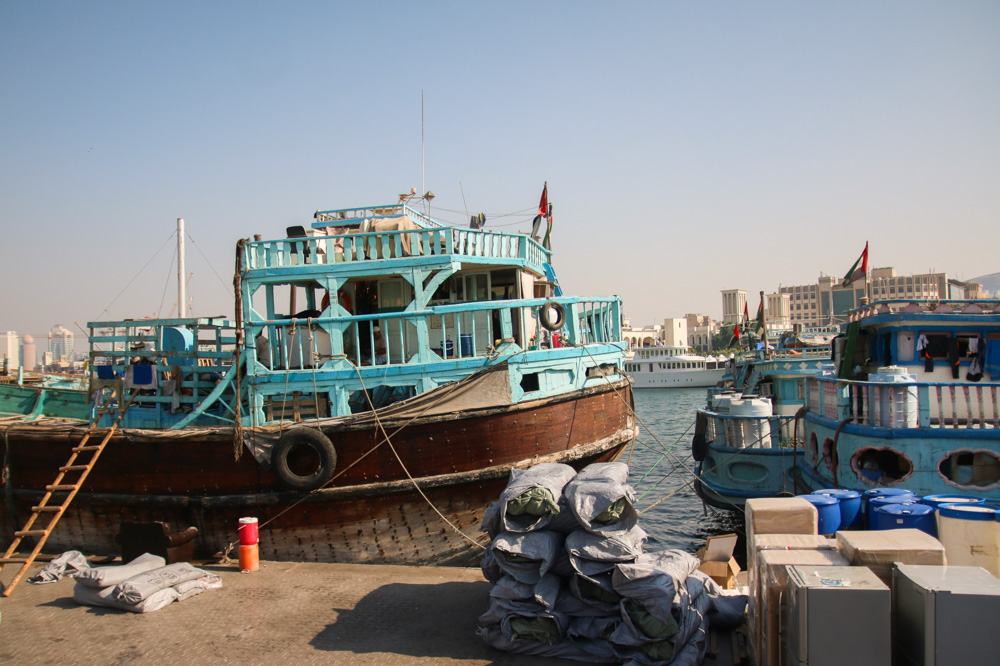 Dubai Old Town, Gold Souk & Spice Souk
We didn't have time to explore the Old Town Dubai, but it's filled with history! Wander the gold souks, or if spice is more your thing, then head over to the spice souks. Once you've stocked up on treasures, head over to Dubai Creek and take a traditional Abra boat across the creek to get a feel for traditional Dubai. It's such a refreshing change from the designer shops and skyscrapers that fills the rest of Dubai.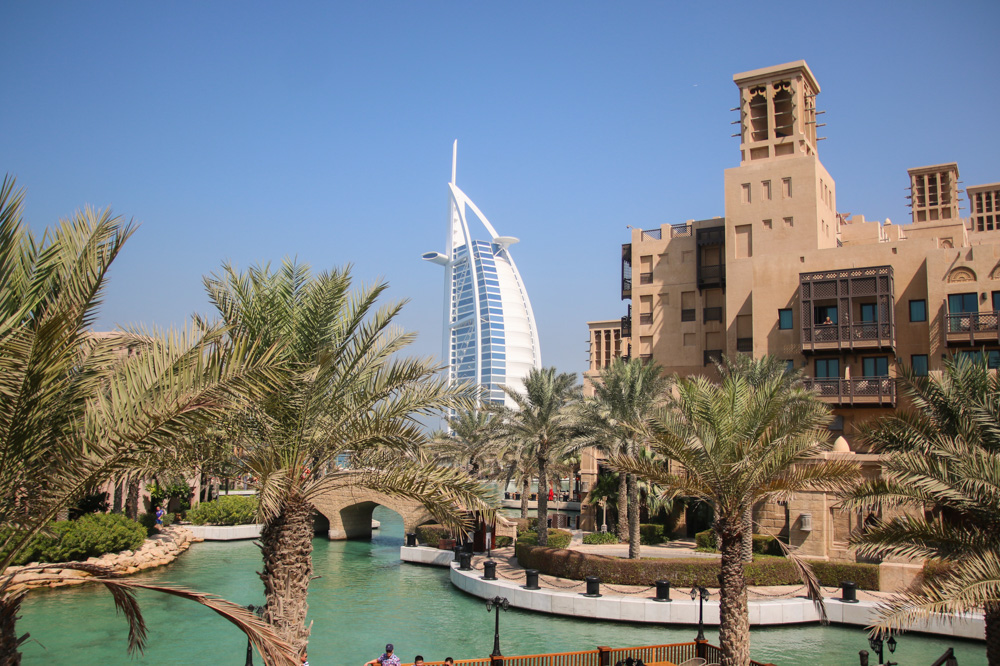 Souk Madinat
Souk Madinat is a huge resort complex that's built to resemble a traditional souk and village. It's filled with over 75 shops and over 20 restaurants and cafes set around a huge canal where you can have a ride on an Abra boat and see amazing views of the Burj al Arab, alongside a few hotels.
It wasn't the most exciting thing we saw on our trip, but it's worth stopping by for an hour or so just to see it, even if it is filled to the brim with bus loads of tourists all barging past each other to get the best selfies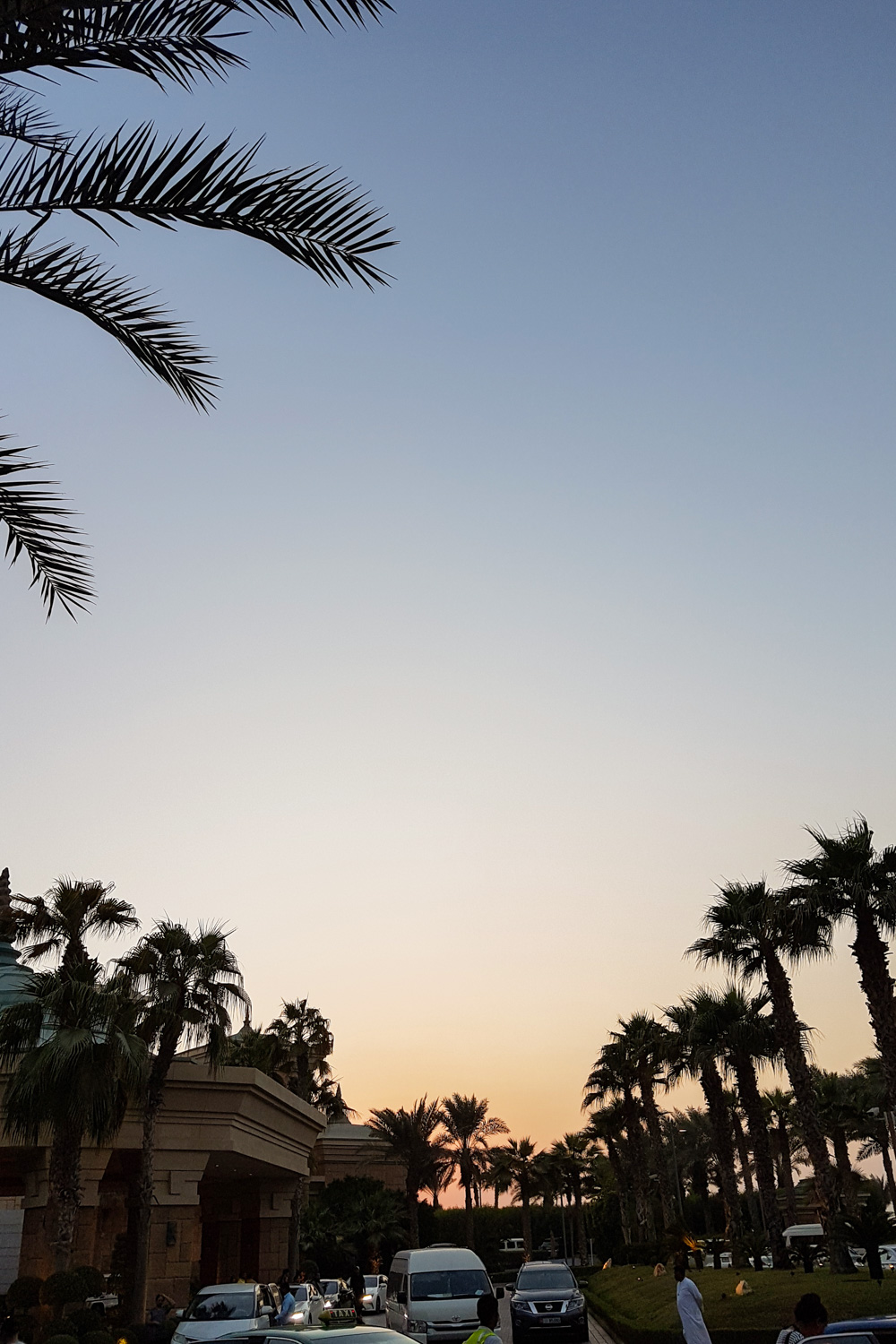 Other Things to See and Do
There's so many other things to do in Dubai that we didn't get around to.
Wild Wadi Waterpark – you can't get enough waterparks in Dubai to chill off from the humid 40c heat! Wild Wadi is located by the Burj al Arab, this waterpark rivals Aquaventure for best waterpark in Dubai. We didn't get the time to test this one out, but we will next time!
Dubai Miracle Garden – is the worlds largest flower garden located in Dubailand, filling over 72,000 square metres with over 50 million flowers and 250 million plants. From castles made of flowers, a flower heart walkway, and mickey mouse, to a giant airbus A380, there's SO many things to see here. It's open from November-May and costs £10pp.
Ski Dubai – is the worlds largest indoor ski dome with 22,500 square metres of real snow with 5 slopes of varying difficulties, sled and toboggan runs and an ice cave. With temperatures kept at -1 to 2ºc year round, it's a nice refreshing change from the humid Dubai heat!
Dubai Parks and Resorts – A whole resort of theme parks, a waterpark and hotels, Dubai Parks and Resorts is fun for the kids (and big kids). Featuring Legoland, Motiongate and Bollywood Parks, there's something for everyone.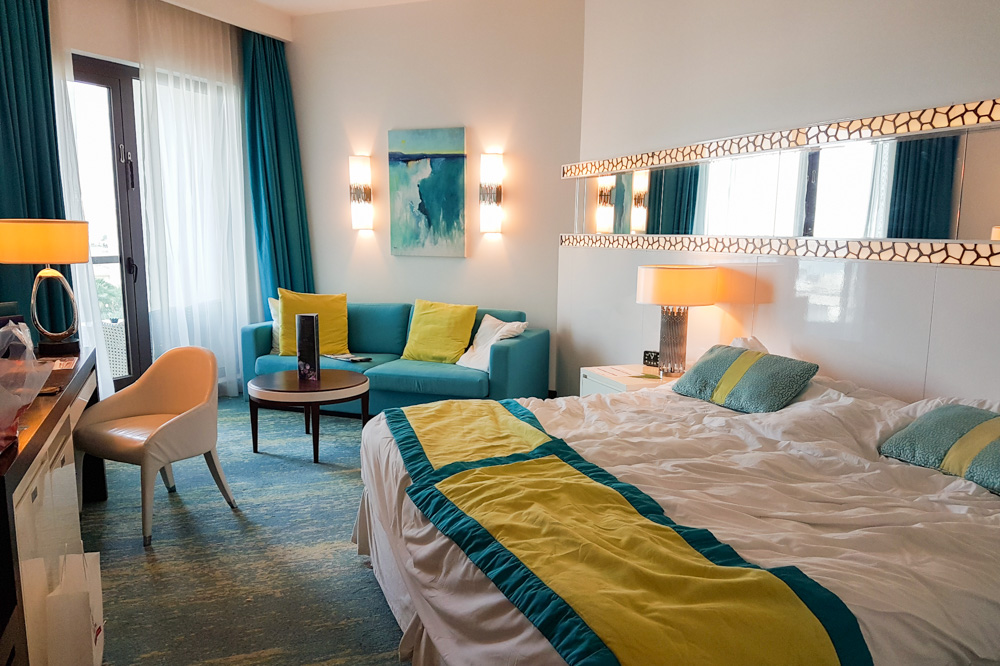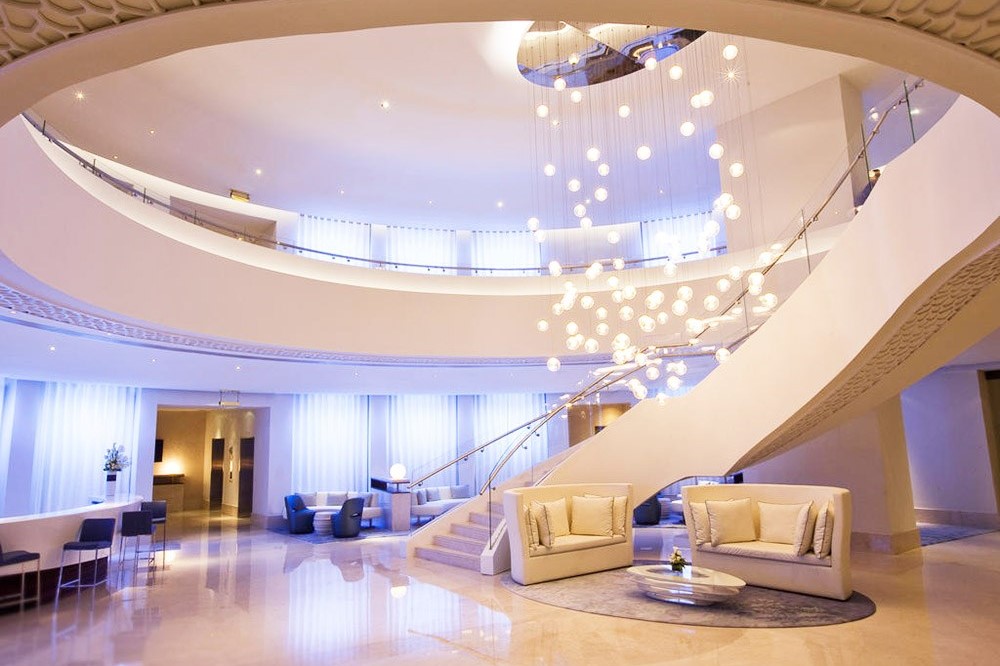 Where to Stay
In terms of location, the three main areas to stay are the Dubai Marina/JBR Beach, The Palm or Downtown Dubai. All three have really good transport links to the rest of Dubai, but each offers completely different things.
JBR Beach/Dubai Marina – If you want to be by the beach, but still have plenty of freedom and not in 'resort' style hotels, then JBR Beach is the perfect area.
Downtown Dubai offers you the perfect location to be right in the city
The Palm is a little more out of the way but offers more luxurious resort style hotels, where you could literally just spend your entire trip at your hotel without having to leave.
We stayed at the JA Ocean View Hotel* (affiliate link) and honestly it was perfect. Located at the end of the Marina, each room has a balcony with an ocean view. It's a 4* hotel, but the service there is amazing, and the staff can't do enough to help you with anything you need. The rooms were super clean, and it was in the perfect location for hop-on-hop-off busses, the tram and within walking distance to the Metro to connect you to the rest of Dubai.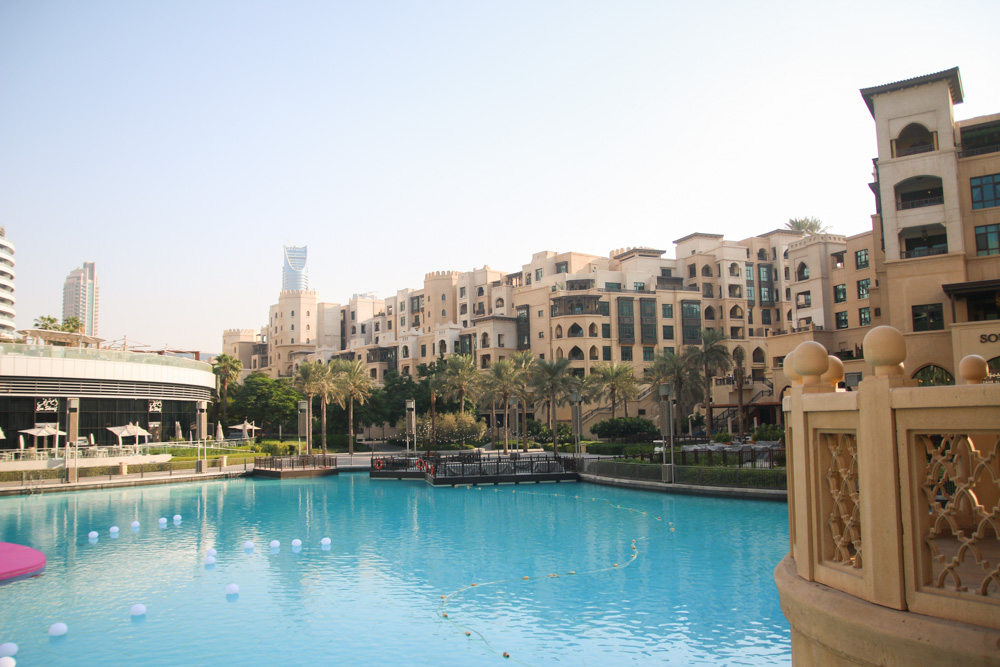 Where to Eat
Food in Dubai is AMAZING! We had some of the most amazing food we've ever eaten there. It can be as cheap or as pricey as you want it to be though, so you don't have to spend hundreds on dinner if that's not in your budget.
Abd el Wahab – Our favourite meal of the entire trip. Yes, we splashed out almost £80 for a huge middle eastern feast of hummus (the best we've ever had and now hummus is ruined for us forevermore, because nothing can compete haha), tabbouleh, lamb skewers, grilled prawns and a whole load of other delicious foods. The best bit? It is right opposite the dubai fountain and Burj Khalifa, so perfect to watch the sunset and the fountain erupting every 30 minutes without the crowds below!
Fish Beach Taverna – this was recommended to us when I asked where we should eat. We never made it there in the end, but the menu looks amazing and it's got great reviews. If you love fish, this place is where to go for some mediterranean style freshly grilled food.
What to Wear in Dubai
I thought I'd add in this little section too, as this is such a big topic for anyone heading to Dubai. You hear all the conversation of what you can and can't wear and we spent ages researching it. I bought so many new clothes to make sure my knees and shoulders were covered. Shane bought shirts and fancy jeans to wear for dinner, but honestly, it's not as bad as it seems.
I mean, take care and respect local religious rules – don't go walking around topless or in bikinis (unless you're on a beach). But if you're walking around the Marina/JBR Beach and the Malls, shorts and strappy tops are fine. There's notices in the shopping malls saying that you need to cover your knees etc, but as long as you've got decent coverage it's fine. If you're not sure, long dresses/skirts and t-shirts are the easiest things to wear, and for men, t-shirts and knee length shorts. Dinner is expected to be a dressier affair, but we went to Abd El Wahab all sweaty from our day of exploring with Shane in a t-shirt and shorts and he was fine.
Have you been to Dubai before? Is it somewhere on your list to visit?
Follow
Save
* This post contains some affiliate links at no extra cost to you, but I do make a small amount of commission on any purchases.