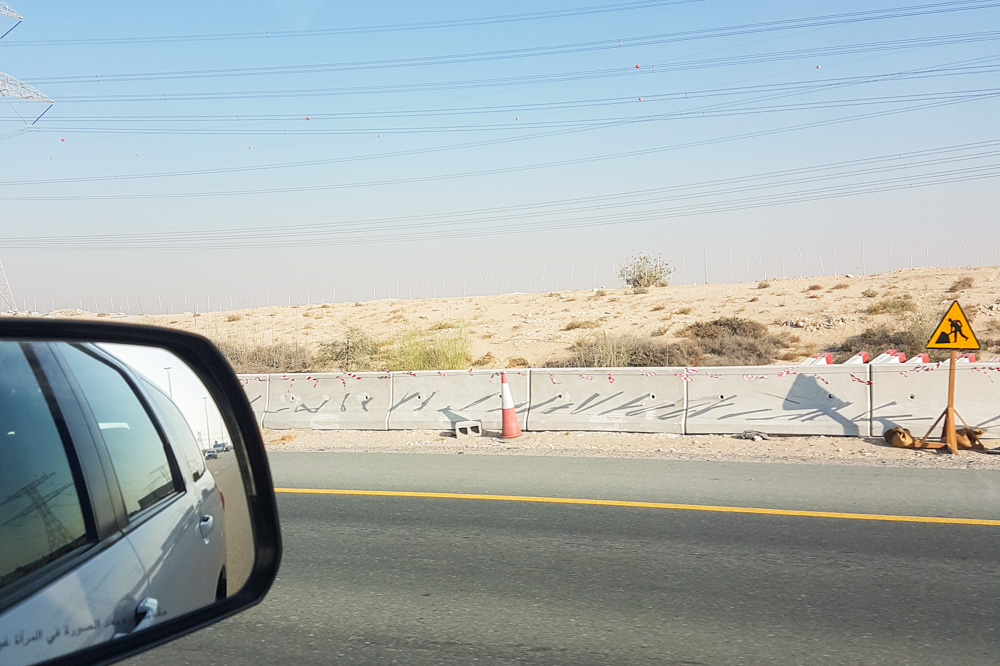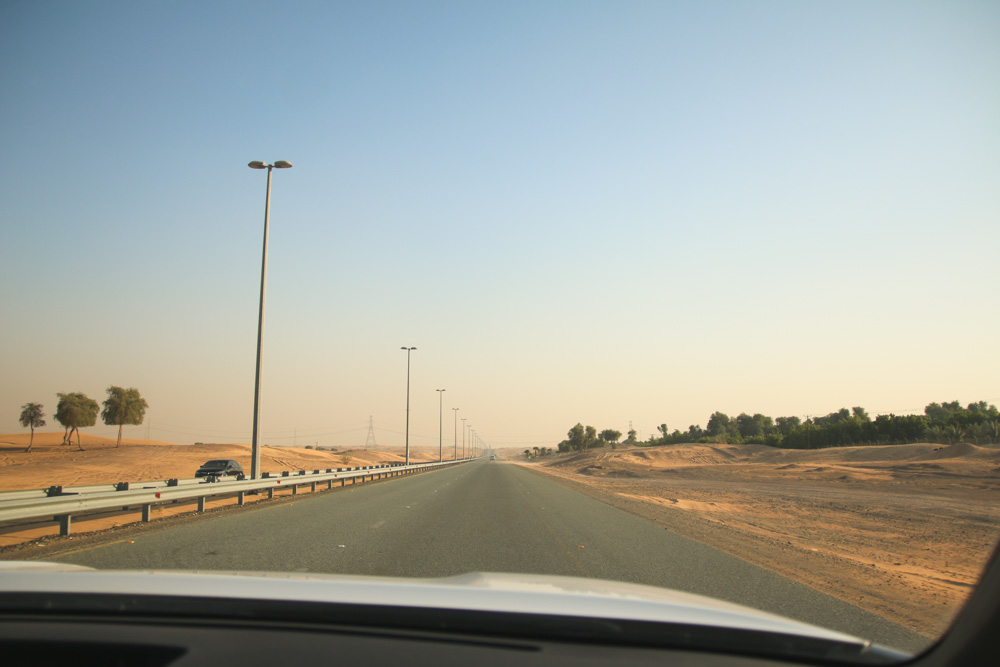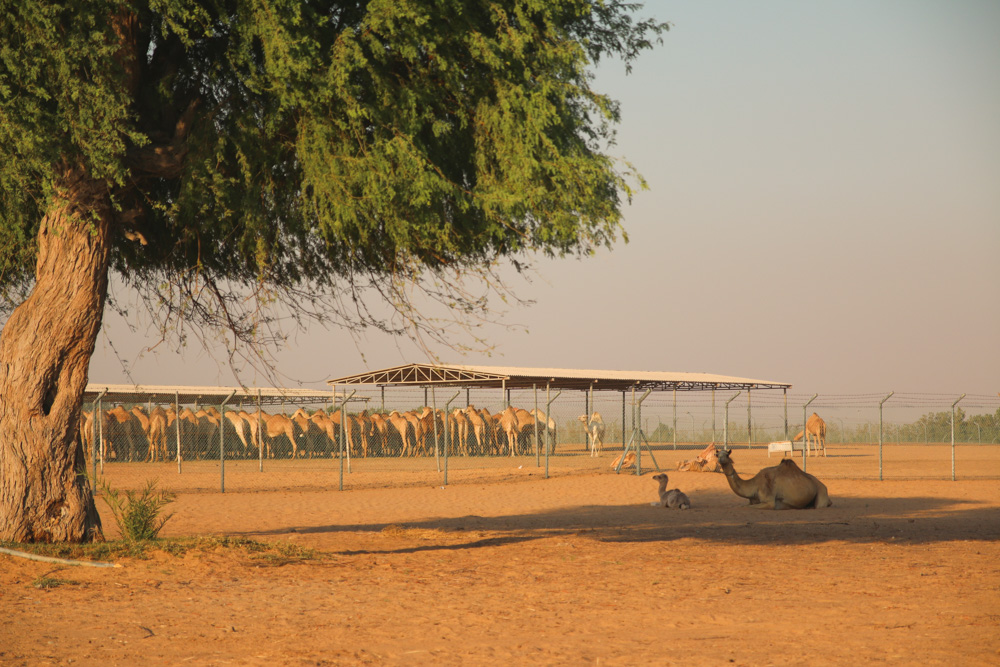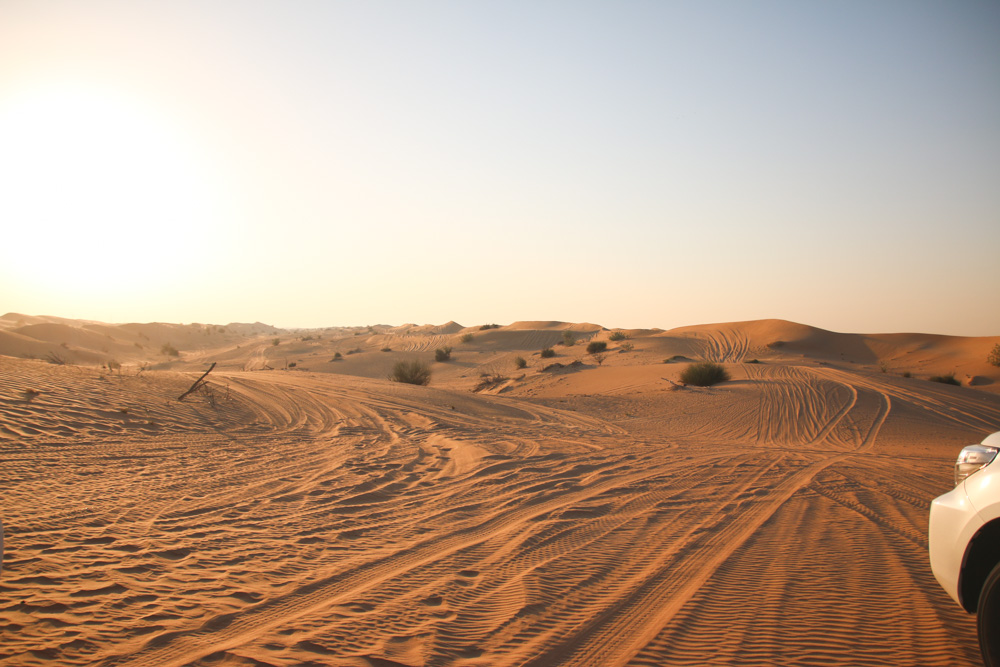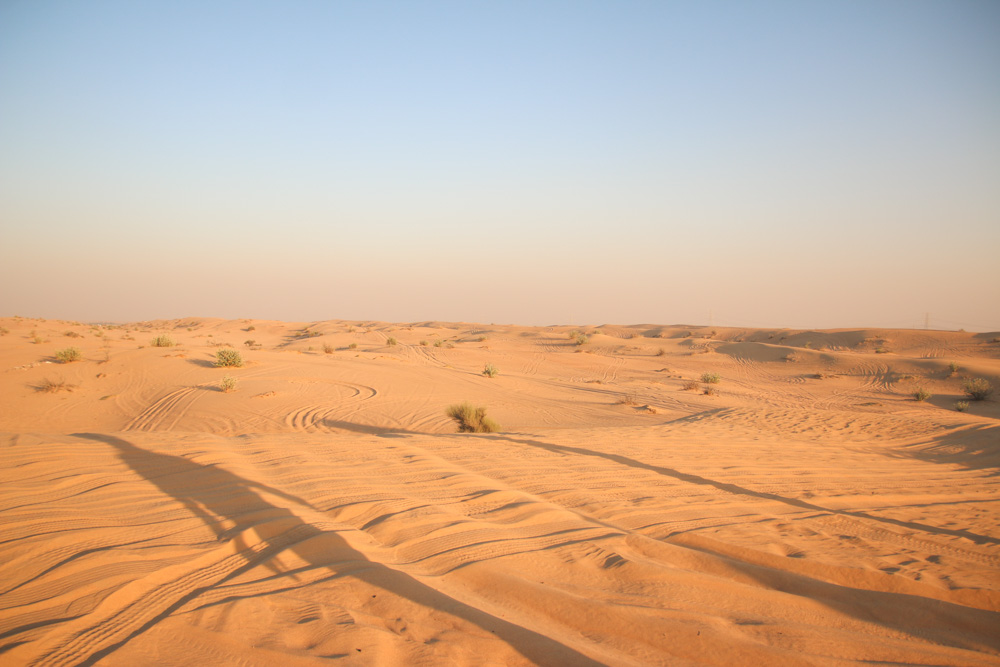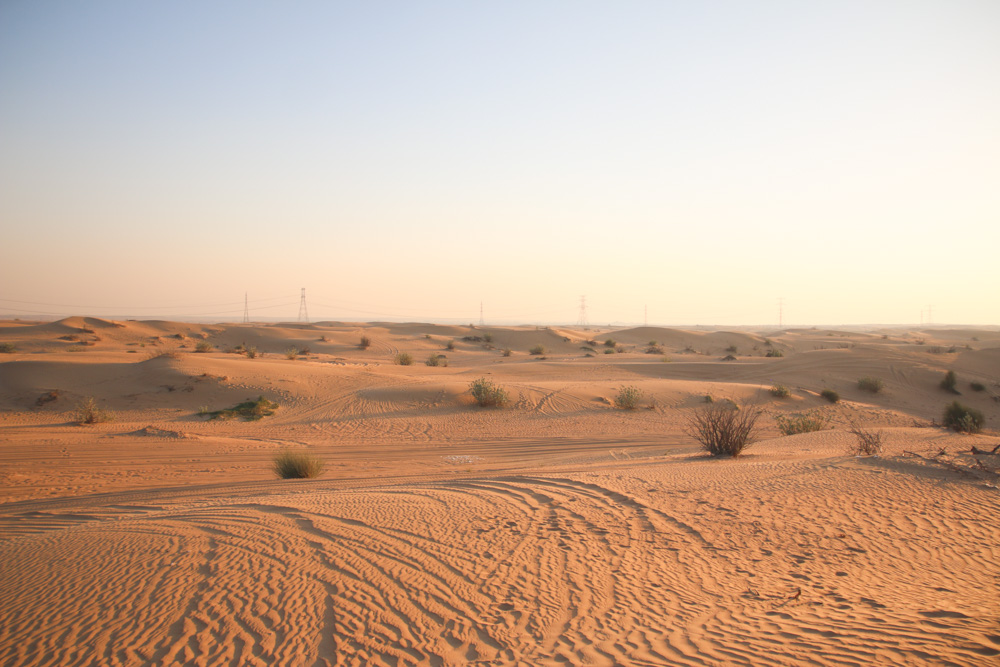 Desert Safari
We pre-booked all of our trips before we arrived in Dubai and the one the I was most looking forward to was dune bashing in the Dubai desert in a 4×4 at sunset. I spent ages searching through all the different tour companies (there's loads) to find the cheapest, but best tour for us and decided on this one, mostly because it gave us the opportunity to go on quad bikes, which a lot of the others don't (usually just camel riding, which neither of us were interested in doing), followed by a traditional Arabic dinner under the stars (they're all pretty much the same though).
Within an hour of being picked up from our hotel, we were in the scorching Dubai desert (which thankfully was way less humid than the city). With a quick stop to let the air out of the tyres, we set off on our dune bashing excursion. It was so much fun driving up and down all the huge sand dunes and I was so lucky to get the front seat with the best view!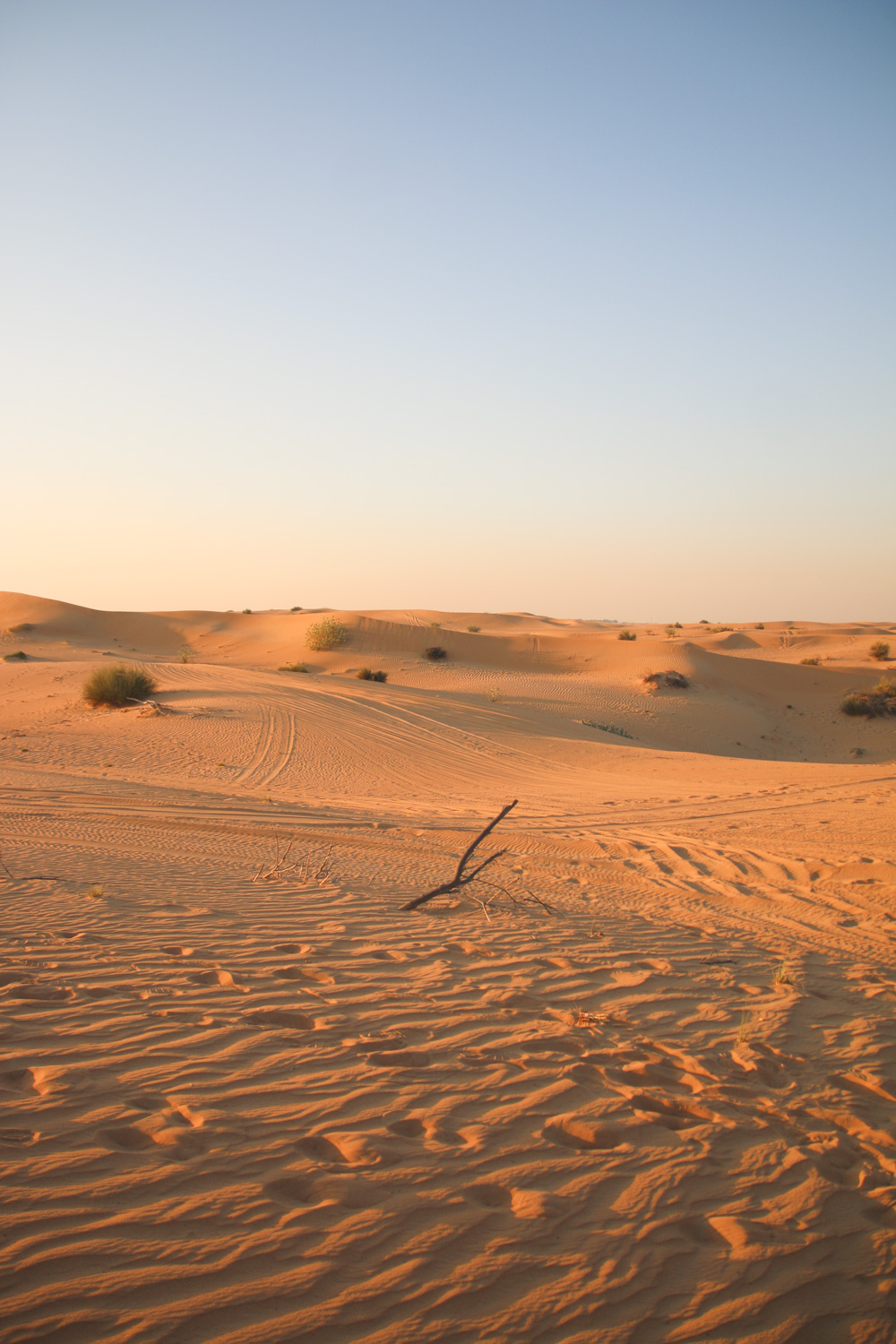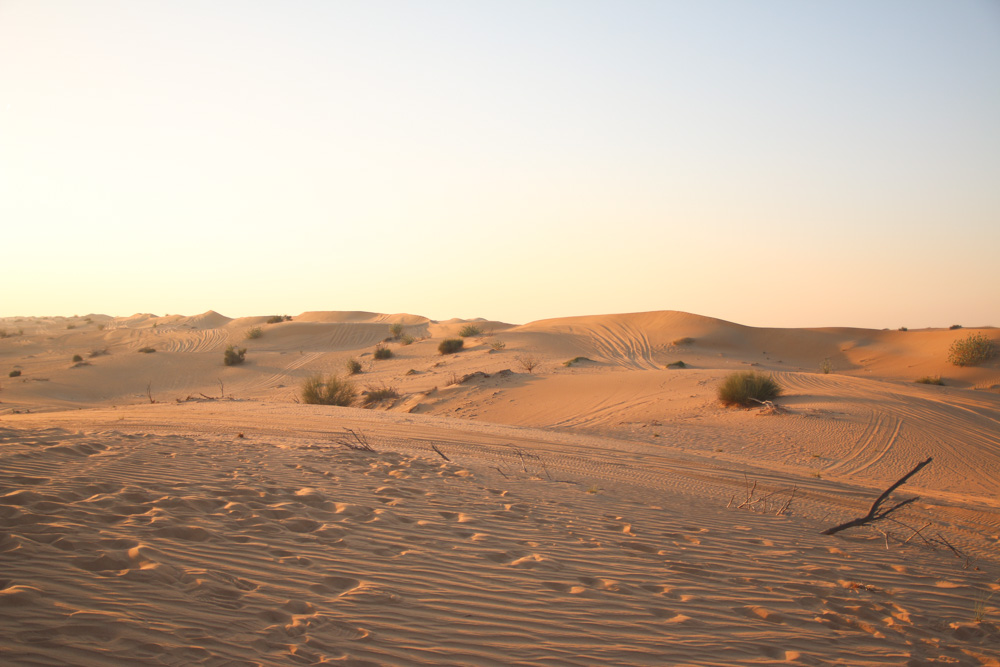 Save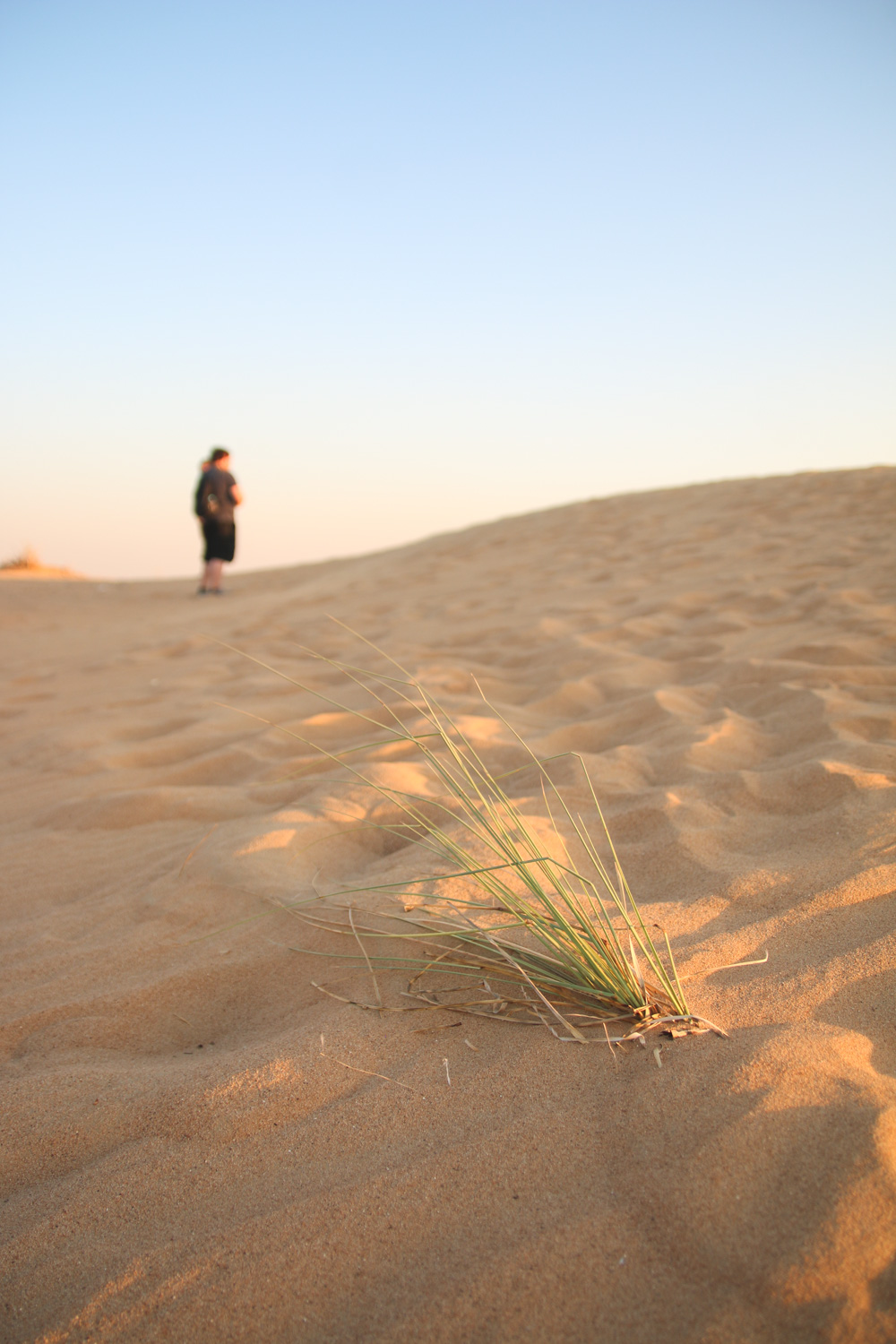 Save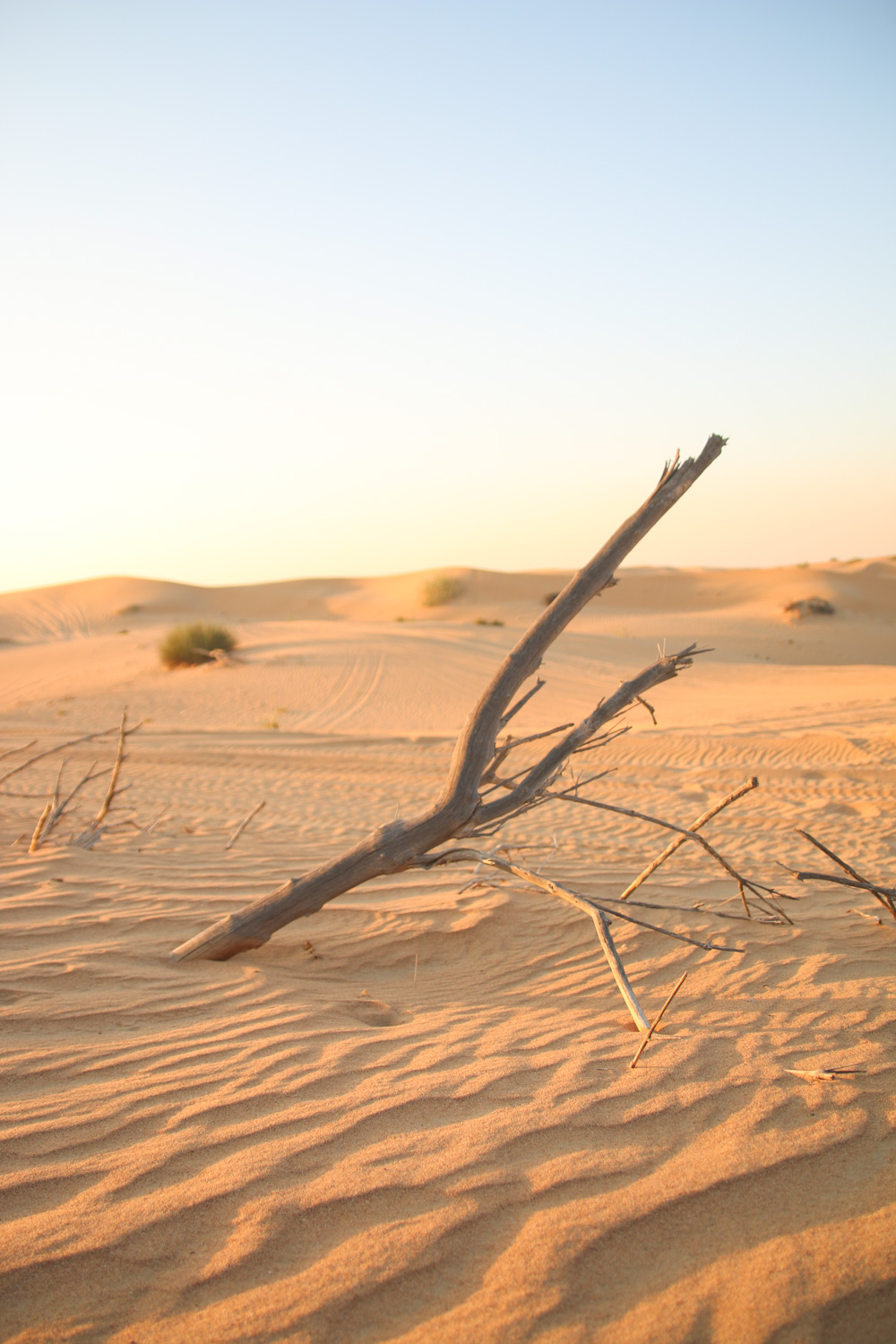 Save
Save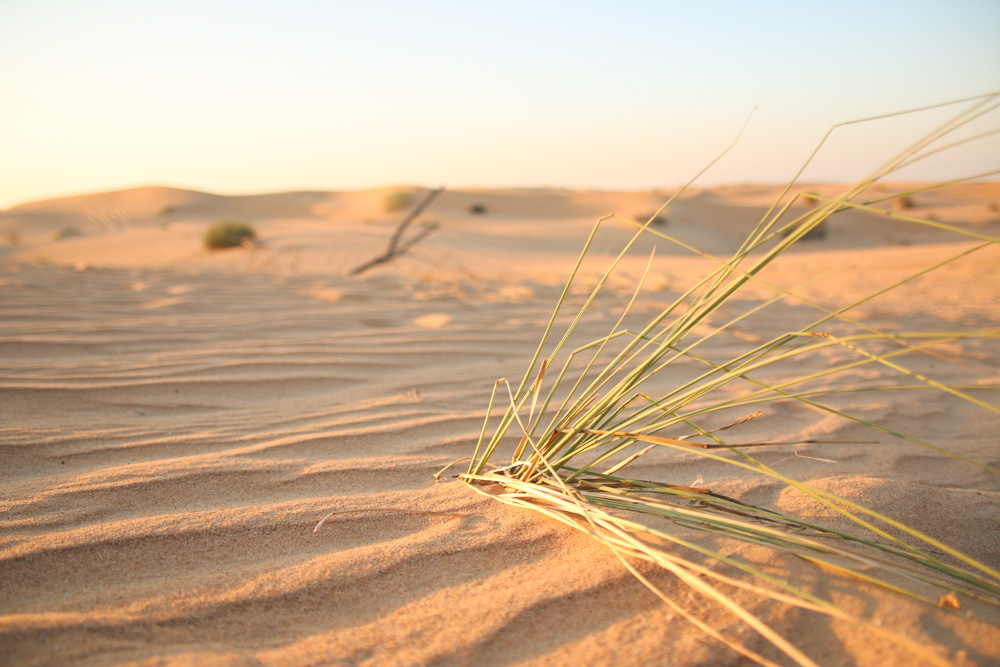 Save
Save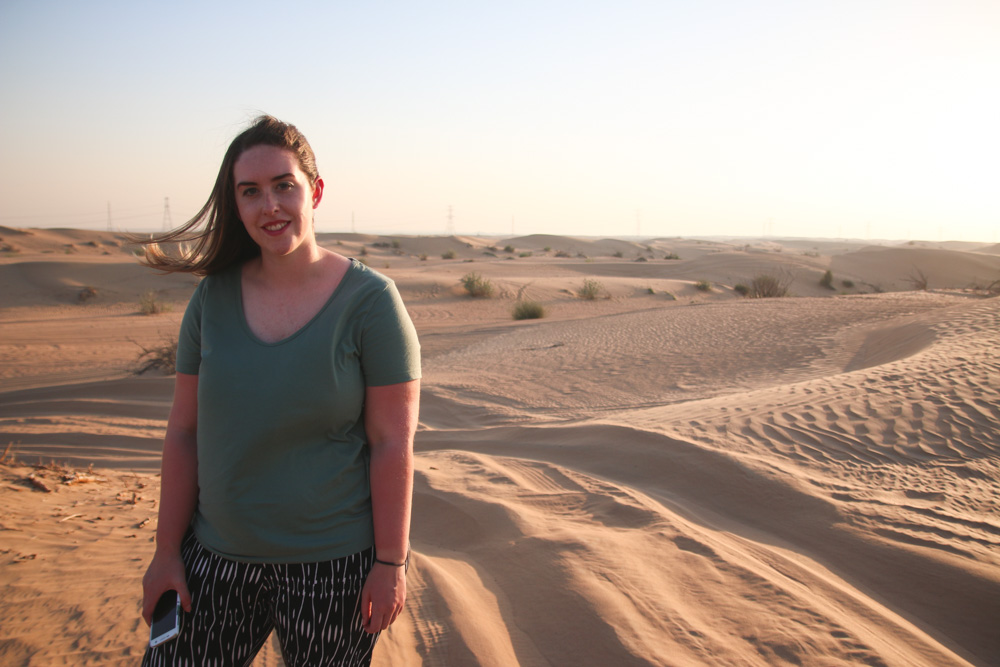 Save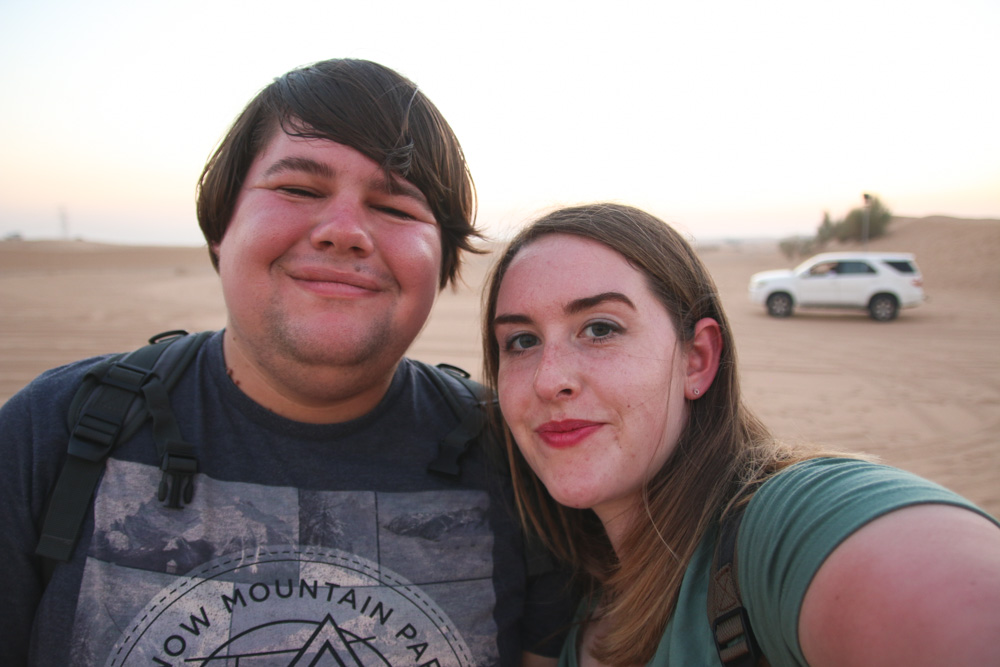 Save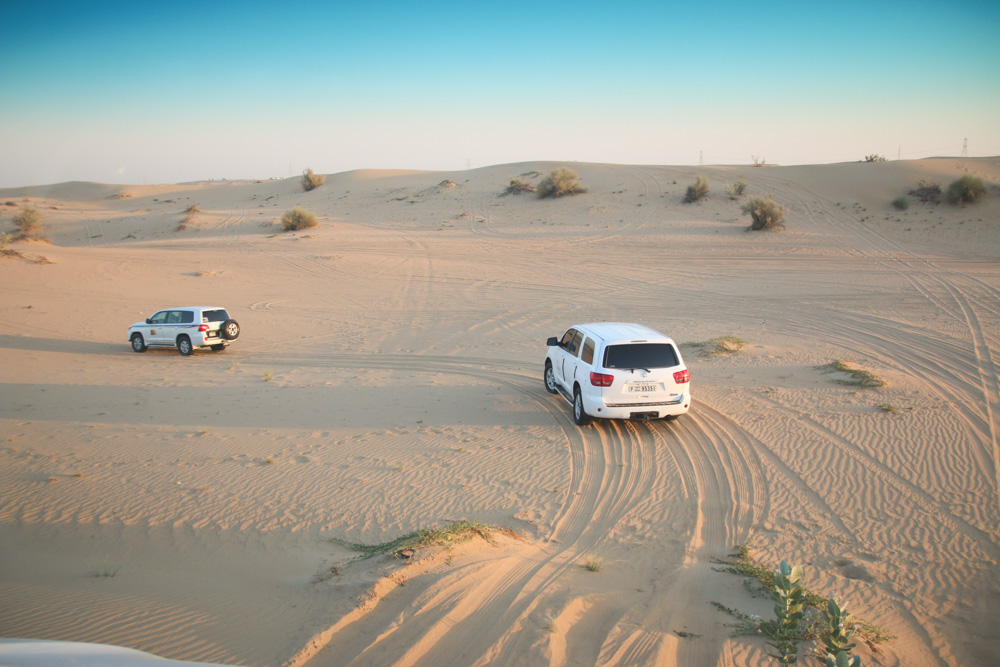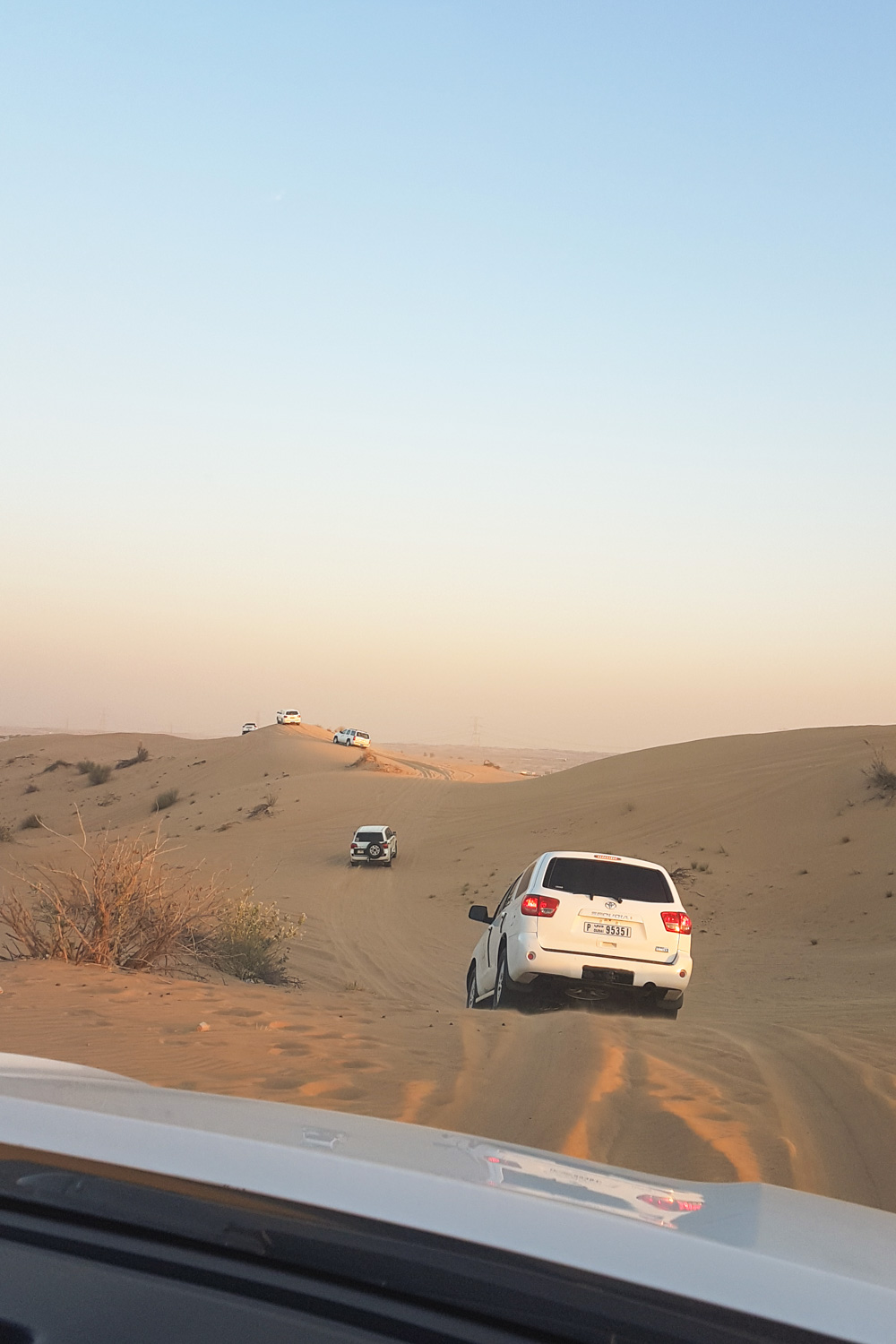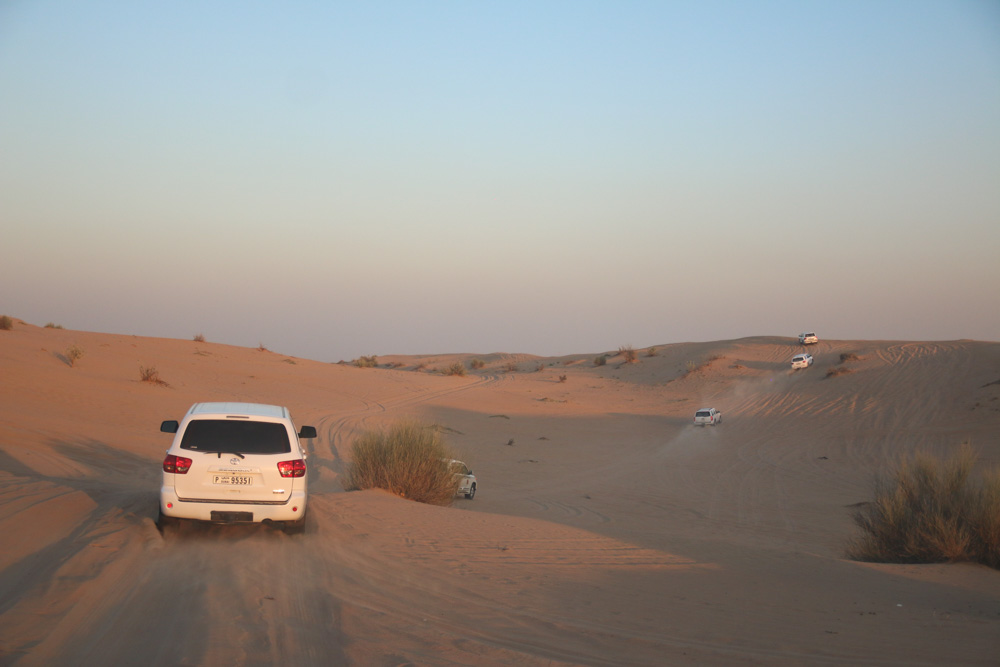 Save
Save
Dune Bashing
After crashing (and sliding) up and down the dunes for a while, we stopped for a while to grab some sunset photos. The views were just amazing as the sun was starting to go down and I wish we had longer to explore the dunes more. The horizon was filled with other tour companies still driving up and down the dunes, and a few more stopped for their photo sessions too. It's amazing how expansive the desert is and how the dunes just seem to go forever with no sign of life around for miles.
We got back in the cars, then did a bit more dune bashing on the way to the Arabic camp for our dinner. We chose a package that included camel riding and quad-biking, food, soft drinks, henna, shisha and some dancing displays before being taken back to our hotel.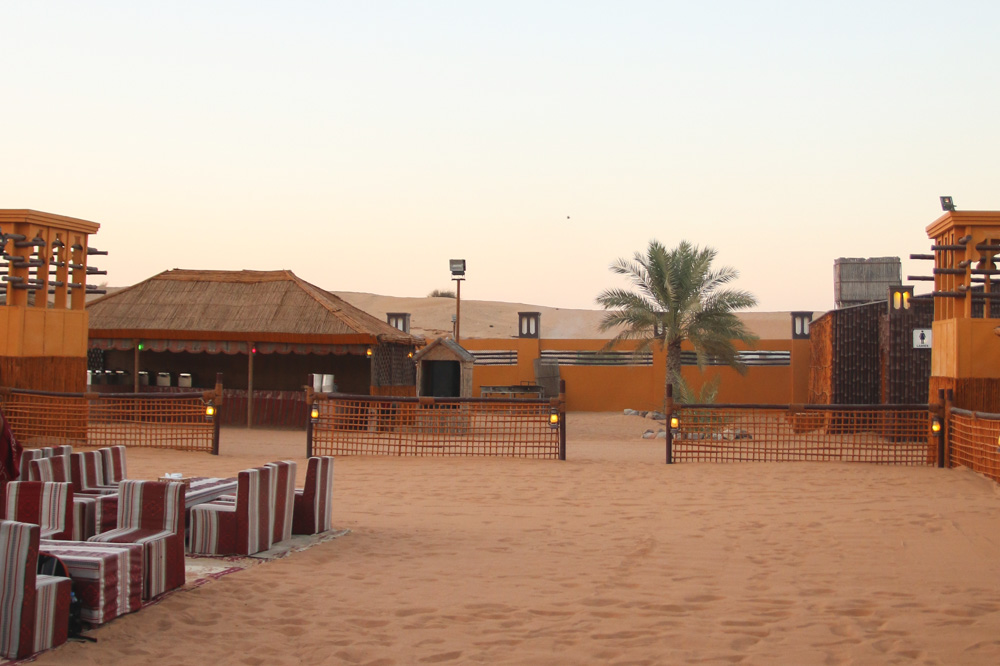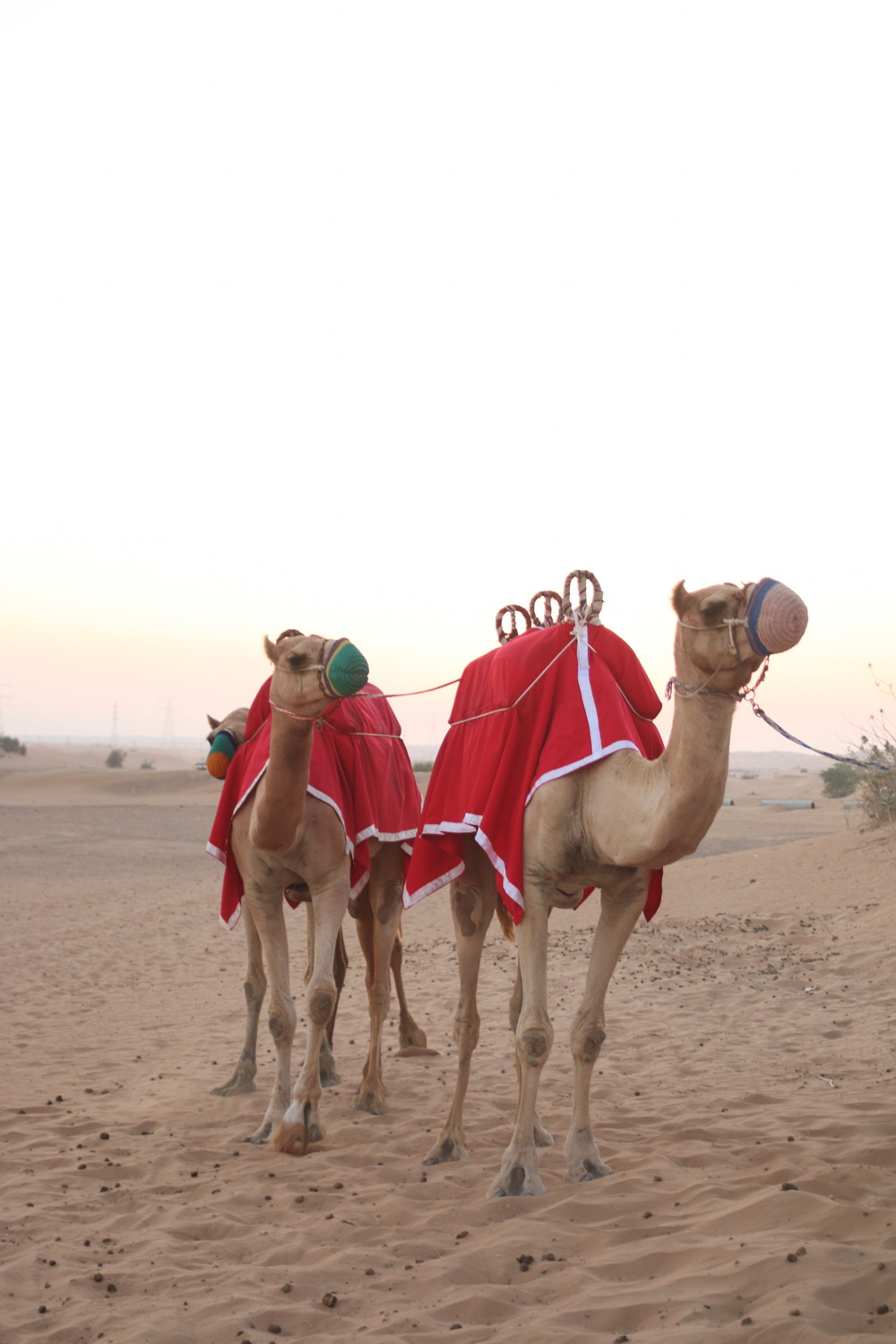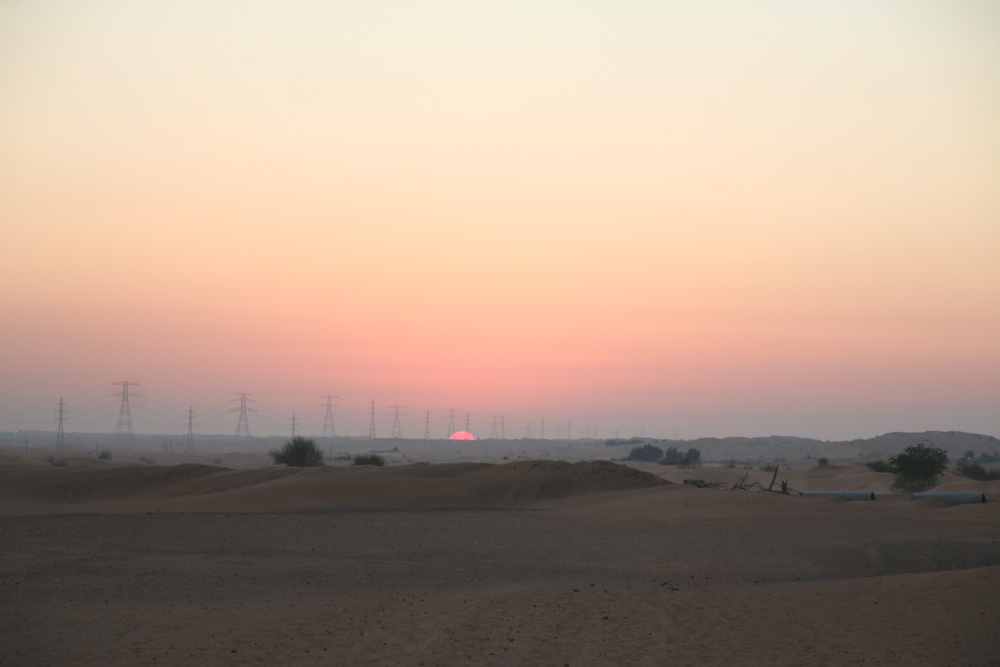 Arabic Dinner
We arrived at the camp and were then given a quick briefing of all of the facilities and then made our way to the quad bikes. We were really dissapointed to find that the quad bikes were on a small oval track rather than up and down some dunes like we expected. But it was still fun to do! We didn't fancy the camel ride but we watched the amazing sunset over the dunes in the distance then headed back to the camp for food.
We had starters of Chicken Shawarma (my absolute fave) and falafels, then watched a show of belly dancing. I got henna while that was going on, then the main meal was ready. It was a huge buffet style thing, with so many salad and hot dishes to choose from like tabbouleh, hummus, beetroot dips and warm vegetable dishes and then the choice of skewered meats from the grill. The food wasn't the most amazing food we've had, but it was good. I love middle eastern cuisine so much, so I was in my element!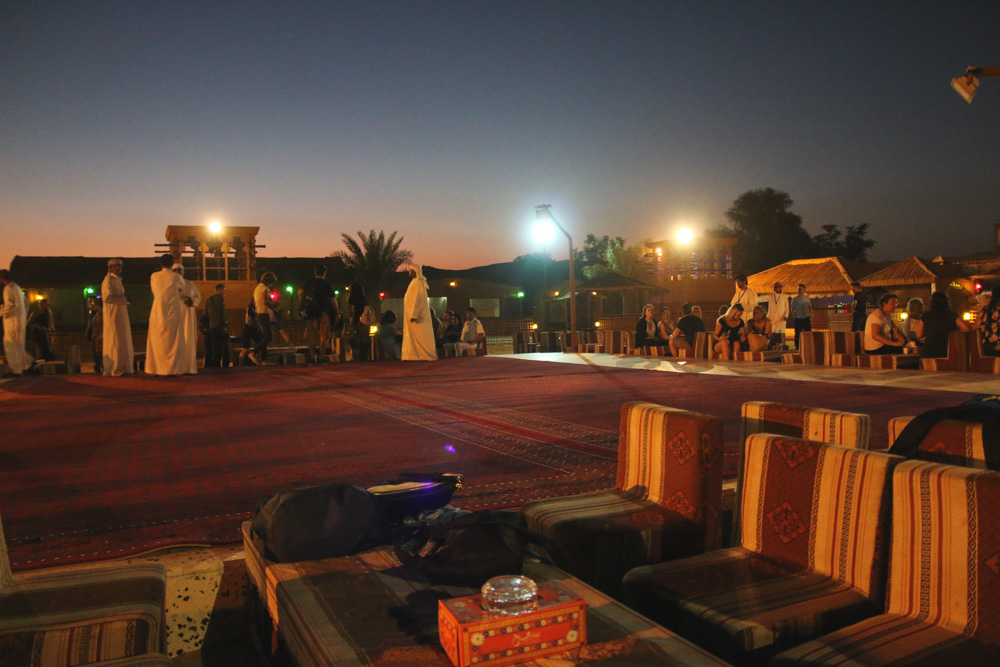 Afterwards, a traditional tanoura dancer came out – a guy basically stands in the same spot for 15 minutes and spins around. I honestly don't know how he does it, but it was interesting to watch. He had a colourful outfit on which is lit up and he spins around as part of the show too. It was definitely something different to watch! Then it was time to head back into the city!
I'm pretty sure the whole car fell asleep on the way back, but we had a great time. We'd definitely recommend it if you ever visit Dubai!
Follow
Save
Save
Save