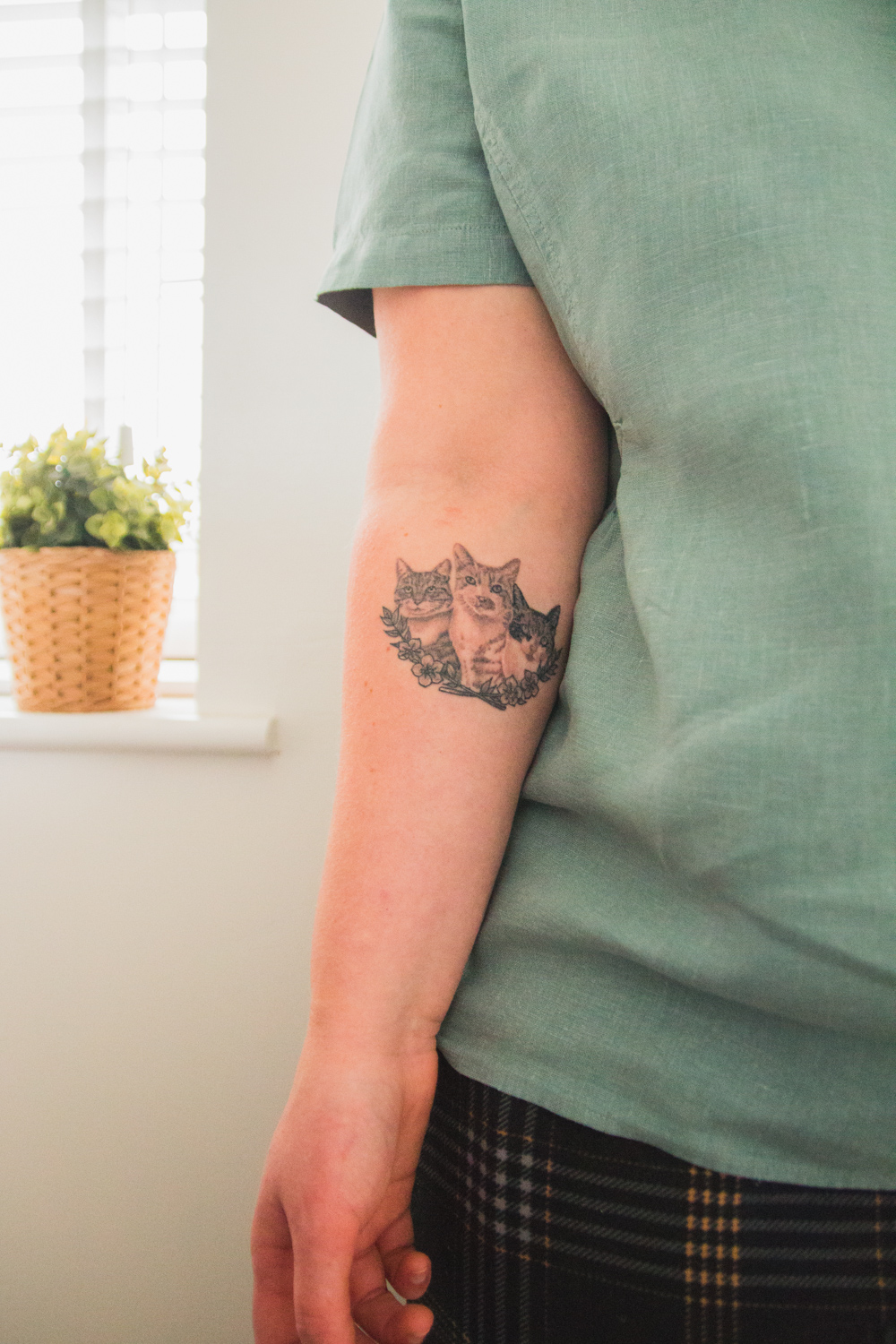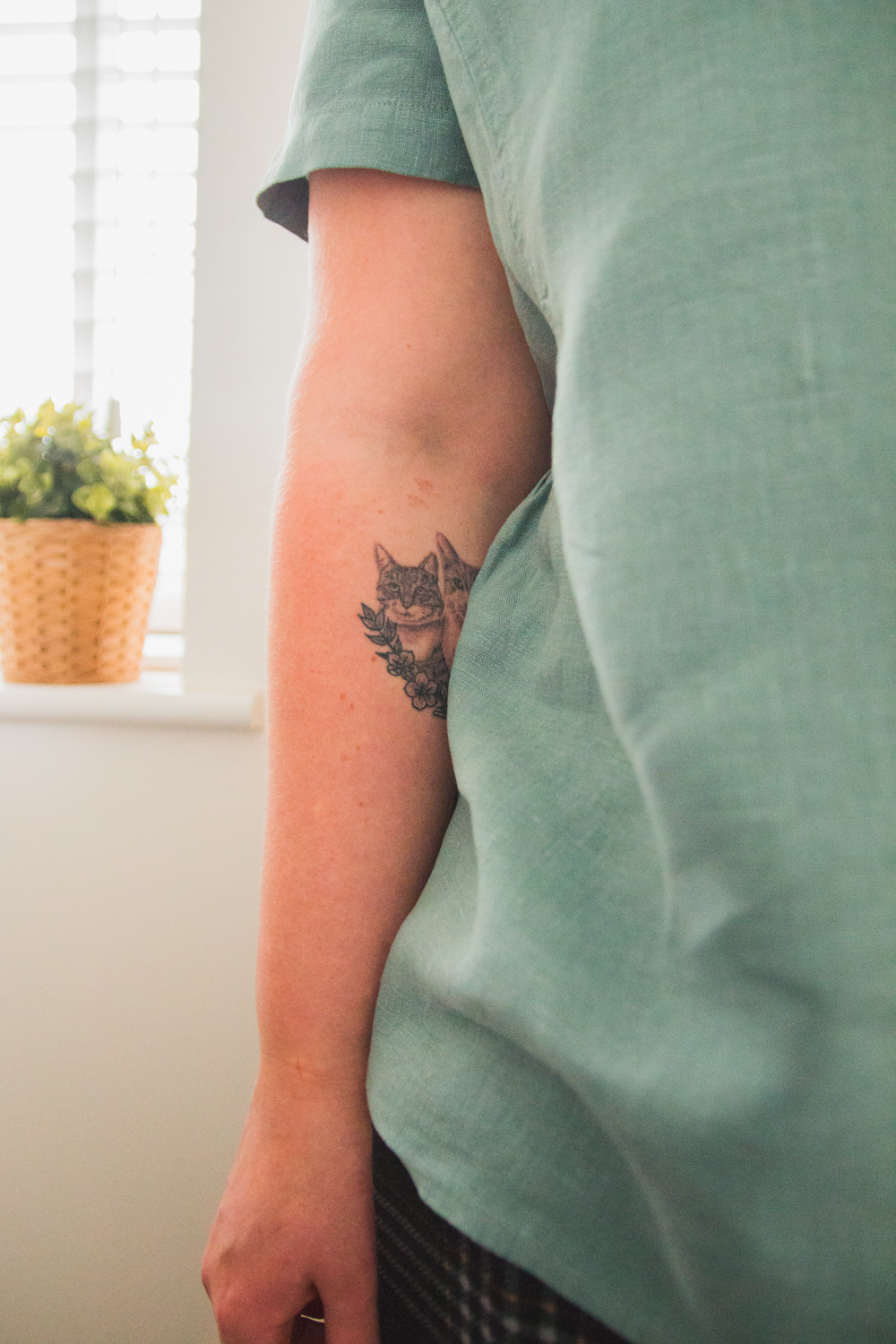 Taking Crazy Cat Lady to the Far Extreme
Yep, I got my three cats tattooed on my arm!
I've always wanted a tattoo. Like, since I was a kid. I was adamant that as soon as I turned 18, I was going to get one.
Well, my 18th birthday came and went, and I still never plucked up the courage to get one. Mostly out of fear that it'd be SO painful, but also because I'm just way too indecisive and change my mind so much (this is literally coming from the person who spent months planning our living room decor, decorated it, then decided that I didn't actually like it anymore and was stuck with it for 6 years till we finally re-decorated haha)!
Thank god I never went through with half the tattoo ideas that I came up with back then, because I'd have so many regrets. Will I regret this one in 5 years? Maybe, but at least I'm stuck with these three cuties on my arm for the rest of my life and not some random stars on my wrist!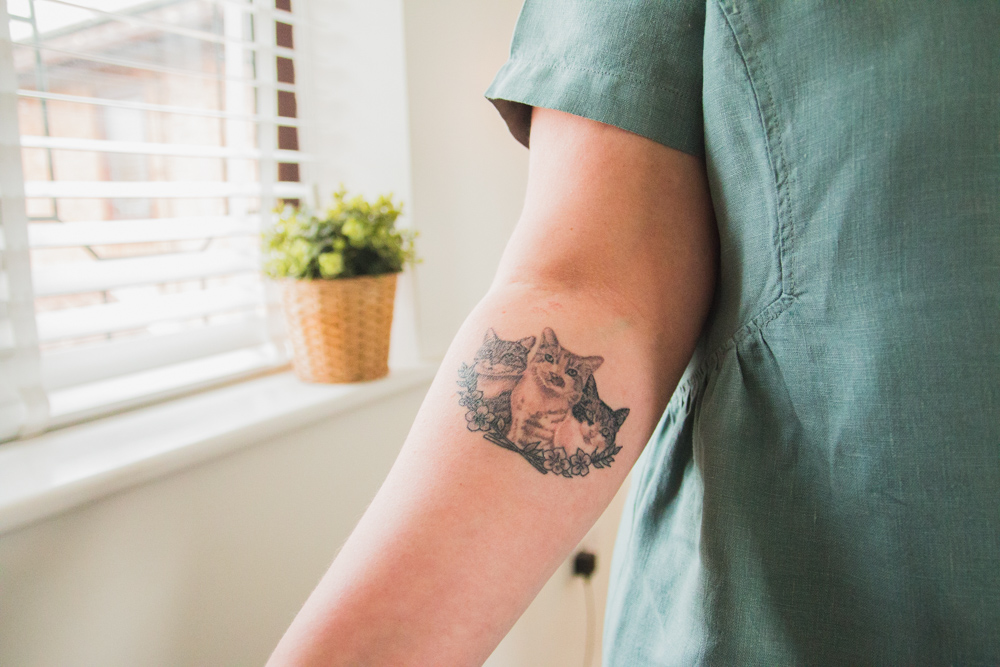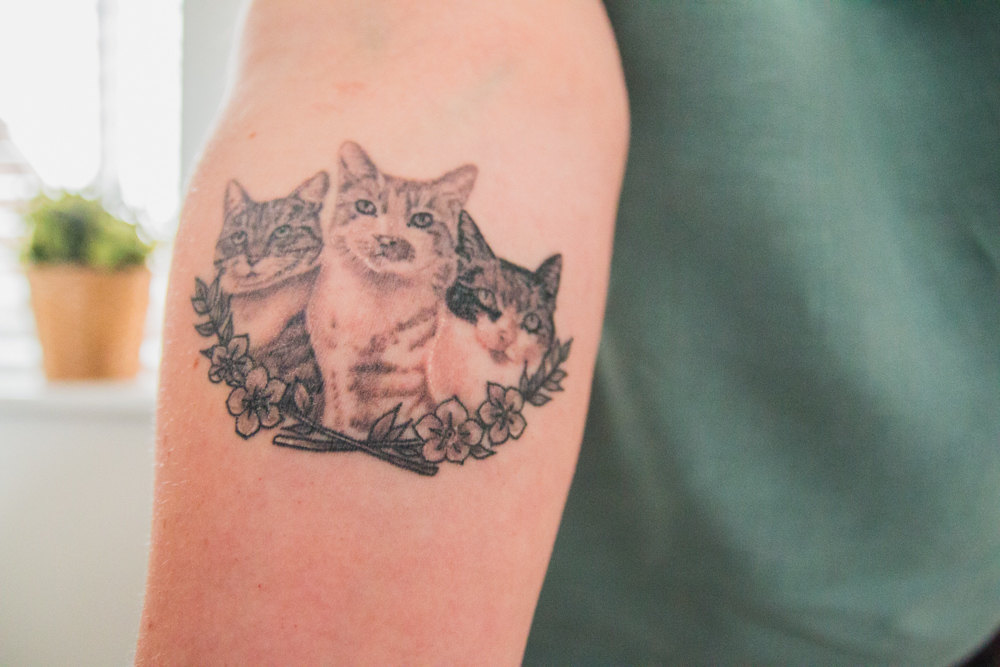 I did this post a couple years ago about trying out temporary tattoos to see what kind of style I wanted, back when we only had Mr and Keeko was a baby. I've wanted one of him for years, but then Keeko and Isla came and then I felt bad that I couldn't just get one of him. Well, last month I decided that I really really wanted a tattoo again. And I found a design that would fit all three of them.
I got it done last week by Flossy at That Studio Tattoo & Piercing and I LOVE it! The detail that she got in it for the size is amazing. I did want it a bit smaller originally, but she wouldn't let me because of the detail, but I actually think it's the perfect size now. And it looks just like them all! I can't get over how amazing it is!
And pain wise, it was FINE! She was so nice through the whole thing and made me feel so comfortable through it and it actually didn't hurt too much at all, which I was so shocked about (it hurt more removing the dermalize protection than getting the tattoo haha).
Now I've got over the fear, there's no stopping me! I've already got my next few planned!