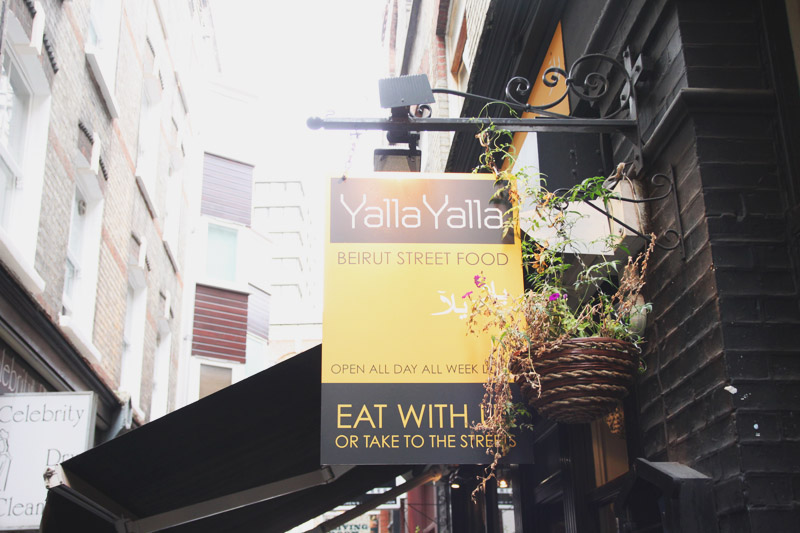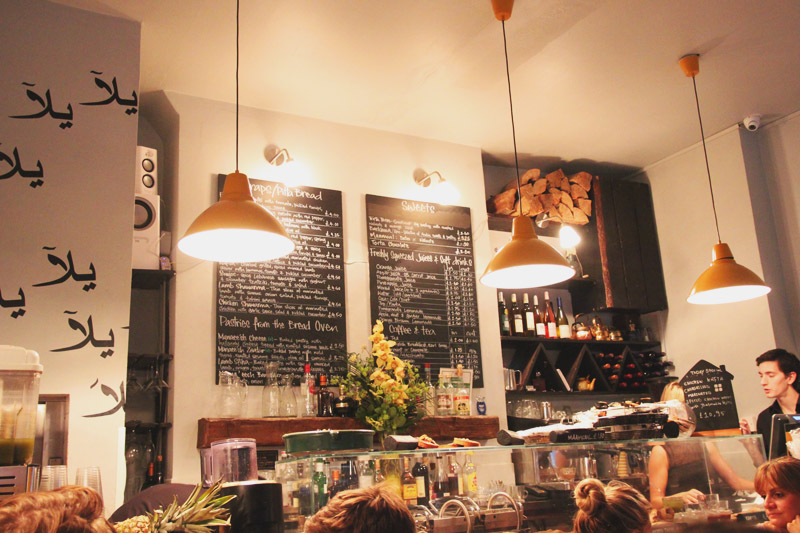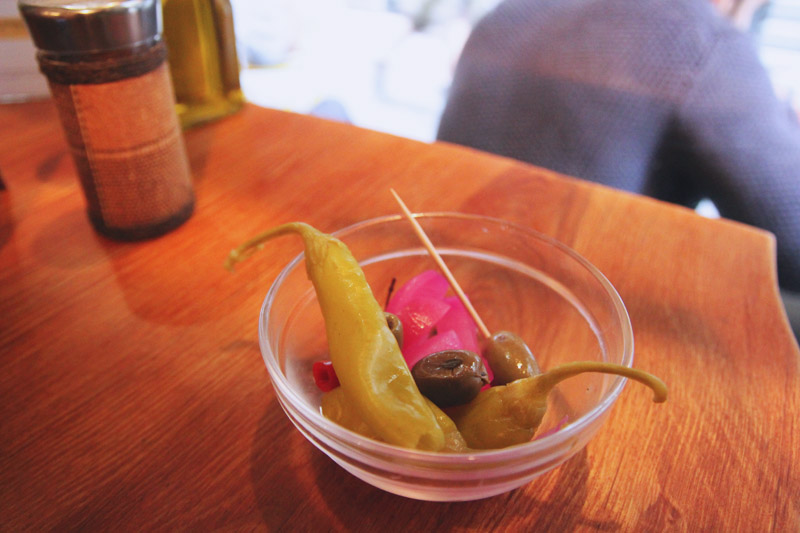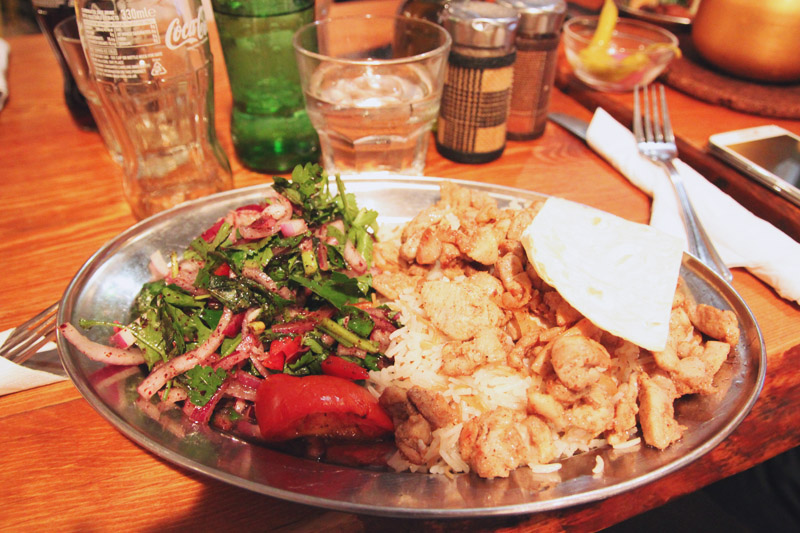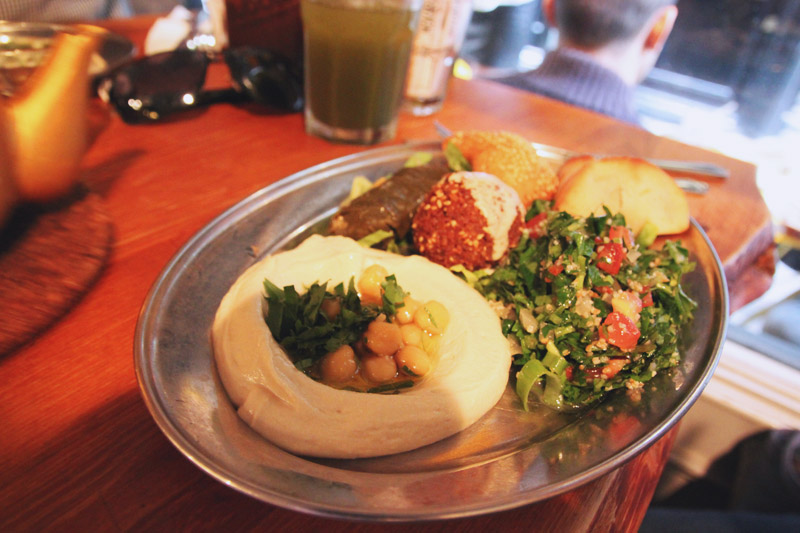 After hearing Estee talk about Yalla Yalla in a few of her vlogs, I've been dying to visit and we finally got the chance while we were in London a few weeks back. Yalla Yalla serves Lebanese and Middle Eastern street food ranging from freshly prepared salads to mezze platters and wraps. We ate at the Soho restaurant (1 Green's Court) which is located down a tiny alleyway, but be prepared for a very small restaurant! It seats just over 20 people, so we had a little wait, but it was so worth it. They also have a second restaurant at Oxford Circus (12 Winsley Street) which I think is a little bigger.
Although we didn't get any starters, we got some free pickles and olives which were great to snack on while we waited. I wish I could have gotten photos of each meal, but unfortunately the lighting isn't the brightest, adding to the lovely atmosphere in there (and I was too busy enjoying the food), but I ordered the Chicken Shawarma, which comes with rice, a pitta and a salad. Shane got a Chicken Shawarma wrap which just comes by itself, while my parents both enjoyed a mezze platter each (they got a vegetarian one and a meat one) which included hummus, falafels, tabbouleh and a few other little snacks. We all agreed that the Chicken Shawarma was the best of the meals, as the mezze platters ended up tasting a little too vinegary after a while but I'd definitely go back and try out some of their other main dishes like the Meshoue (skewers).
One of my favourite things about the restaurant was the decor and homely feeling of it with wooden benches covered in cushions and dim lighting. I think a lot of people would be put off by the small size of the place, but I loved how homely it made it feel. It's also great value for money, with most dishes costing between £4-6 for the mezze/starter selections and around £10 for the main meals. Overall, I'd recommend giving it a try.