Matilda was always my favourite film as a kid – I'd watch it pretty much every night! One day, me and my mum went to the library and found an amazing Roald Dahl recipe book with recipes inspired from his books. We baked the chocolate cake from Matilda and I always remember it being my favourite cake ever.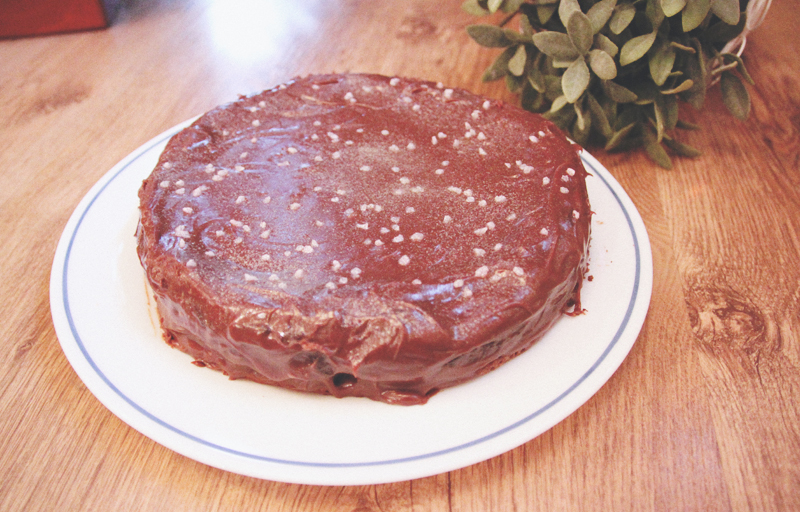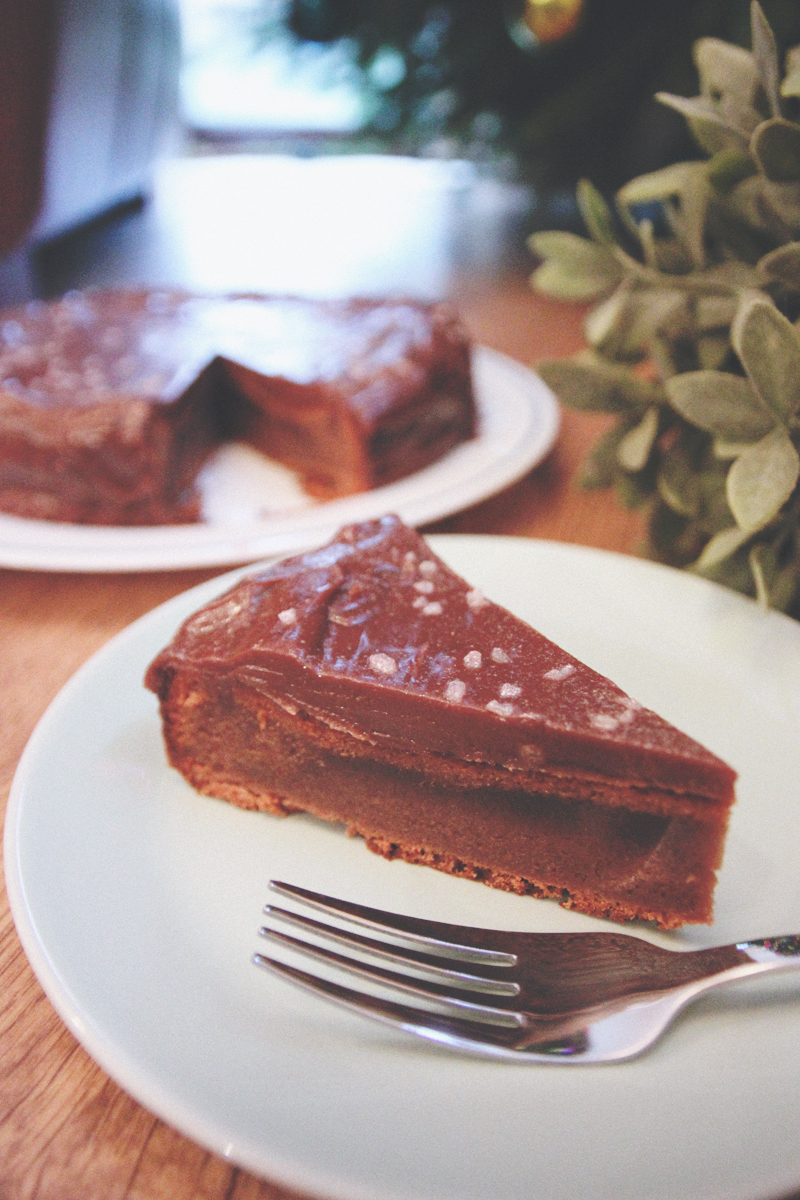 For my birthday, my mum decided to bake me a cake. She asked me what cake I'd like and I chose Bruce Bogtrotters Chocolate Cake. I don't particularly like cake as I always find it too dry, but not this cake (probably because it has barely any flour in it). It's amazingly moist like you really don't feel like you're eating a cake, and quite rich too as it's mostly just chocolate! It's pretty much foolproof to make too as the book was released as a kids recipe book so it's so simple! I also managed to find the recipe in US measurements too for those of you who work with those instead!
Ingredients:
225g (8oz) good quality plain chocolate
175g (1 1/2 sticks) unsalted butter, softened
225g (1cup + 2tbsp) caster sugar
4tbsp (1/4 cup) plain flour
6 eggs separated
for the topping:
225g (8oz) good quality dark chocolate
225ml (8oz) double cream
Method:
1. Preheat the oven to 180C/350F and line a 20cm pan with greaseproof paper.
2. Melt the chocolate in a bowl over a pan of boiling water on a low heat then remove from the heat and add the butter and mix well.
3. Mix in the flour, sugar and lightly beaten egg yolks.
4. Whisk the egg whites and gently fold half of them in to the mix. Once mixed, add in the remaining egg whites.
5. Bake for 35 minutes. When removed from the oven, it will flatten and crack, so once cooled flip over so it's easier to add the topping.
6. While the cake is cooling, heat the dark chocolate and double cream over a saucepan of boiling water till it is all combined. Leave to cool slightly, then spread over the cake.
7. Enjoy!
My mum decided to add some edible glitter and sparkle chunks to it to make it a little more birthday friendly haha! I loved it! Let me know if you make it!