Each year, I buy myself a little calendar to go on my desk at work, but this year I wanted something a little more personal. I was looking at buying a calendar with my instagram photos on it, but the prices were too high, everything was too big and there was nothing available that matched what I had in mind, so I decided to just make my own instead.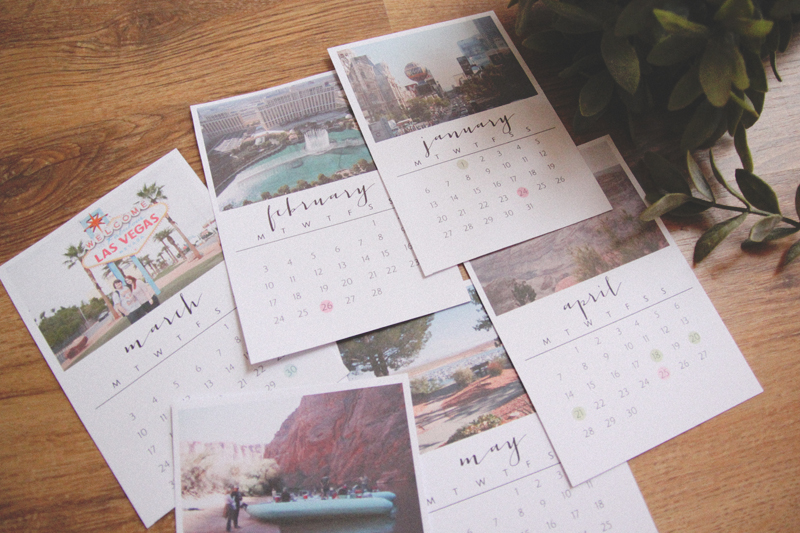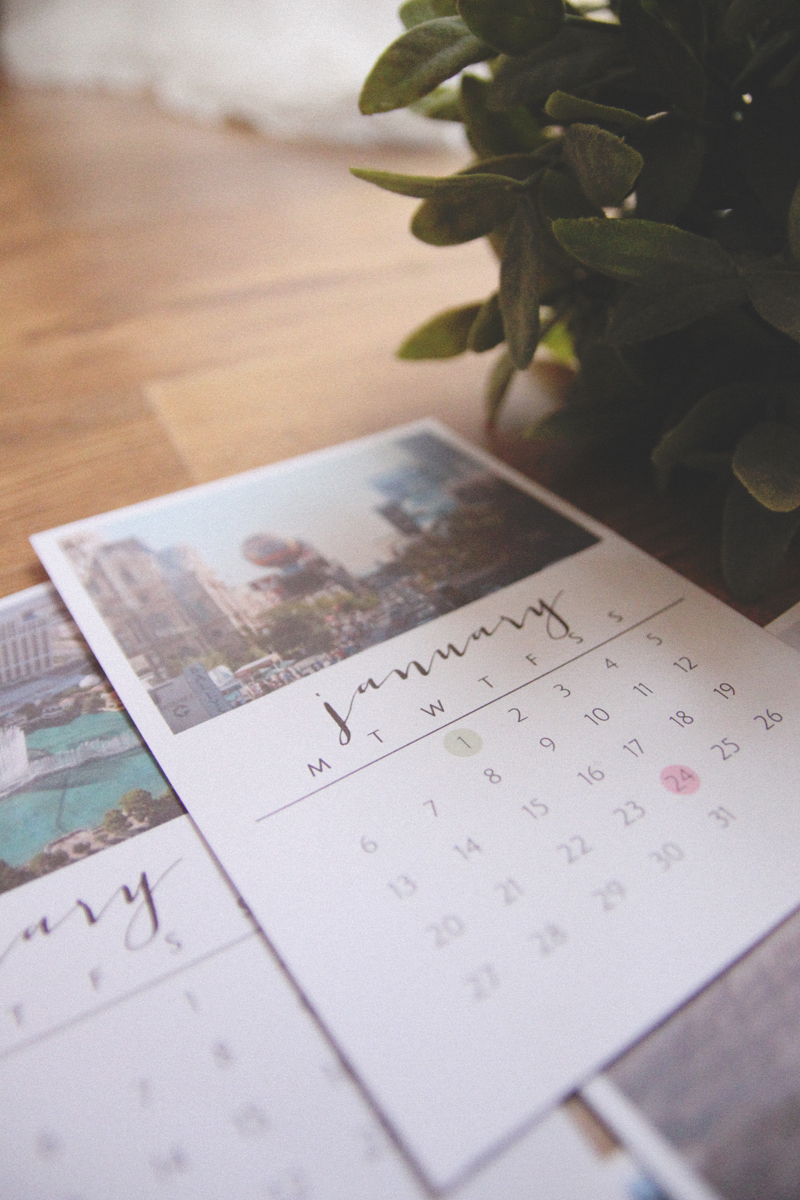 After deciding that I'd make my own, I decided to use photos from our road trip instead of my instagram photos. I designed the whole thing in photoshop – there was probably a much easier way than typing up every date by hand myself haha, but it worked, and at least it looks exactly like I wanted it too.
I then added the photos that I wanted for each month, highlighted the dates I get paid (obviously haha) and bank holidays and printed them all out. Our printer prints 4×6″ prints, so I made sure that I designed them for that size which just happens to be the perfect size for my desk too!
I've uploaded the jpeg templates of the 4×6″ calendars for each month (which shows only the month title and dates) incase you want to use the template for them to make your own too – all you have to do is drop the template for each month into something like photoshop or picasa on then choose your image that you'd like to use for each month, drop that in and resize it to the size and position you want! Then you're ready to print them out. I found the colours print out better on glossy photo paper rather than just ordinary printer paper or matte photo paper. You can download the whole set here. If you'd like the photoshop files, then just email me and I'd be happy to send them over.