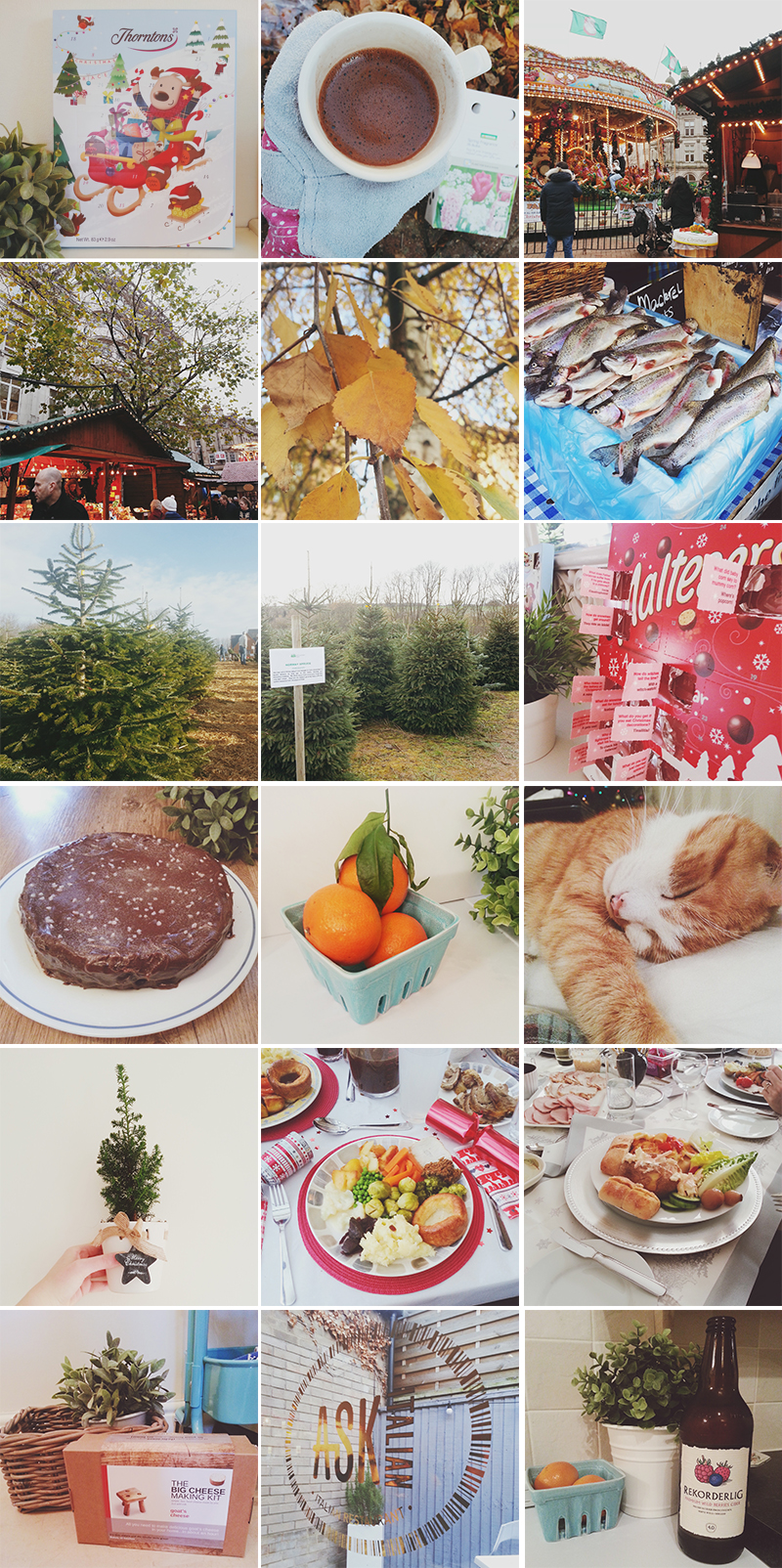 How was your new year? I'm still shocked that it's January already – it feels like it was summer just last month! Anyway, December was a pretty good month. We did quite a lot throughout the month, from going to a German Christmas Market while we were doing our Christmas shopping (though I only took a couple photos on my phone, but you can see my post from when we went a couple years back here – it hasn't changed much). We also went to an amazing family run Christmas Tree farm to choose our tree. It was so much fun! Then we spent a weekend decorating our Christmas Tree and house up ready for Christmas. That's always my favourite.
I also turned 23 last month, and my mum baked me my favourite chocolate cake with added sparkles and glitter. I had a pretty laid back birthday as having a birthday 4 days before Christmas isn't much fun when you want to go out anywhere haha! I got some great stuff though 🙂 Then we celebrated Christmas with my parents and Gran. I did a recap post of some of my favourite trips throughout the year that we took together which you can find here.
I can't wait for what this year has in store. I'm pretty excited about it. What have you got planned for this year?