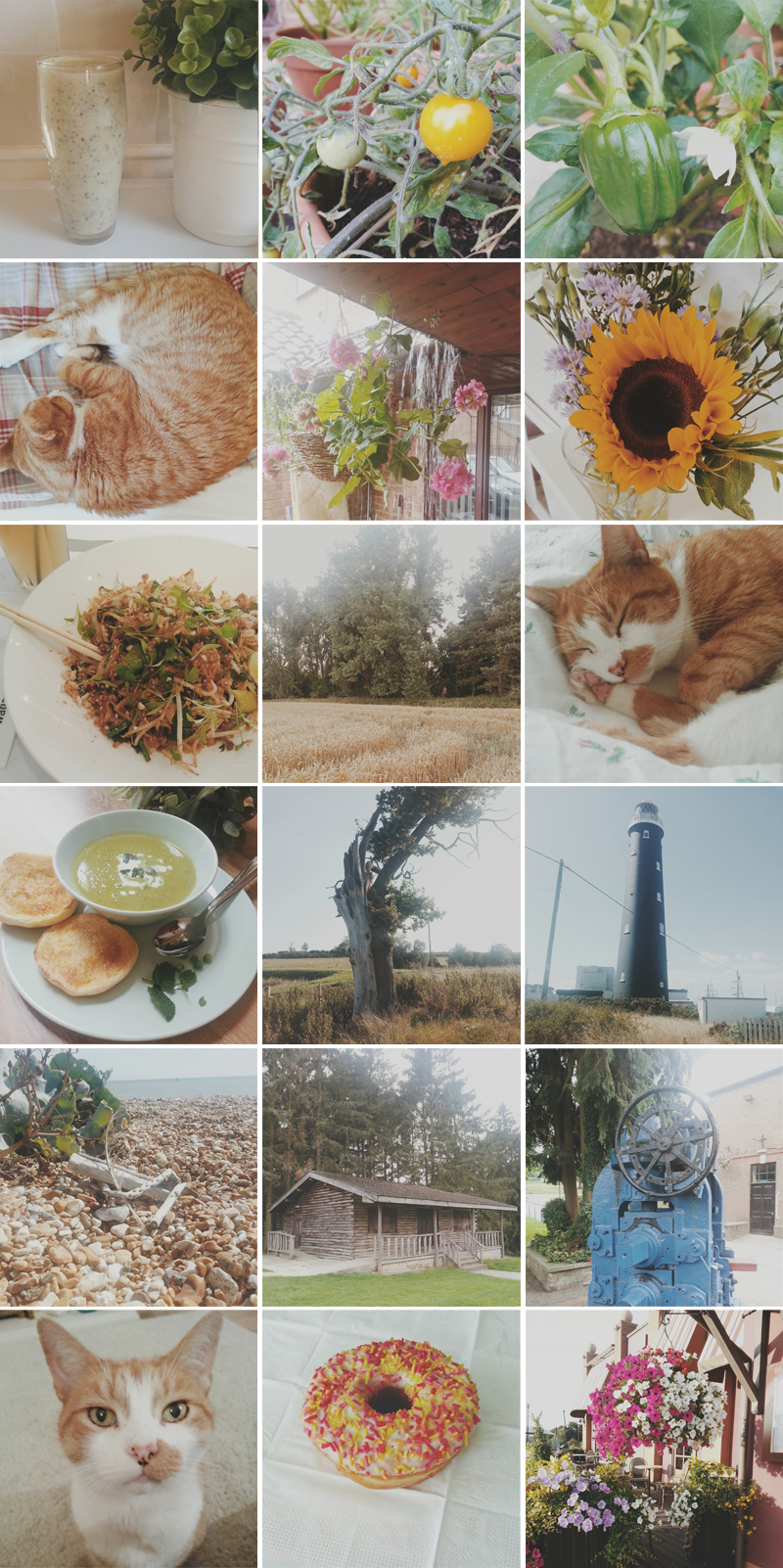 August was a pretty good month. We mostly just enjoyed having some decent weather (with an occasional thunderstorm) and only took a couple trips this month to Ickworth House, Canons Ashby and Dungeness to see the Old Lighthouse (the post will be up later this week!). My little container vegetable garden has been coming along nicely, with the peppers growing and the tomatoes are pretty much all ripe now – I just need to remember to actually pick them! I'm going to wait till the peppers turn orange to pick them though, as we don't really enjoy green peppers.
Other than that, I just blogged one of my favourite easy recipes (Chinese Style Rice) and caught up on posts from last month. We've also been enjoying going for little walks to enjoy the rest of the summer weather before it starts turning colder. I also applied to be a Beta tester for the VSCO Cam app for Android and I got selected to test it out, so I've been enjoying that. I've been waiting for it to come out on Android for so long so I'm so excited that its on its way.
September is looking good so far with a few little trips and food fairs planned and I'm still holding out for a trip to the beach at some point, so I'm hoping the weather stays nice and warm for a while longer. What have you been up to this month? Have you got anything planned for September?
You can follow me on Instagram here!