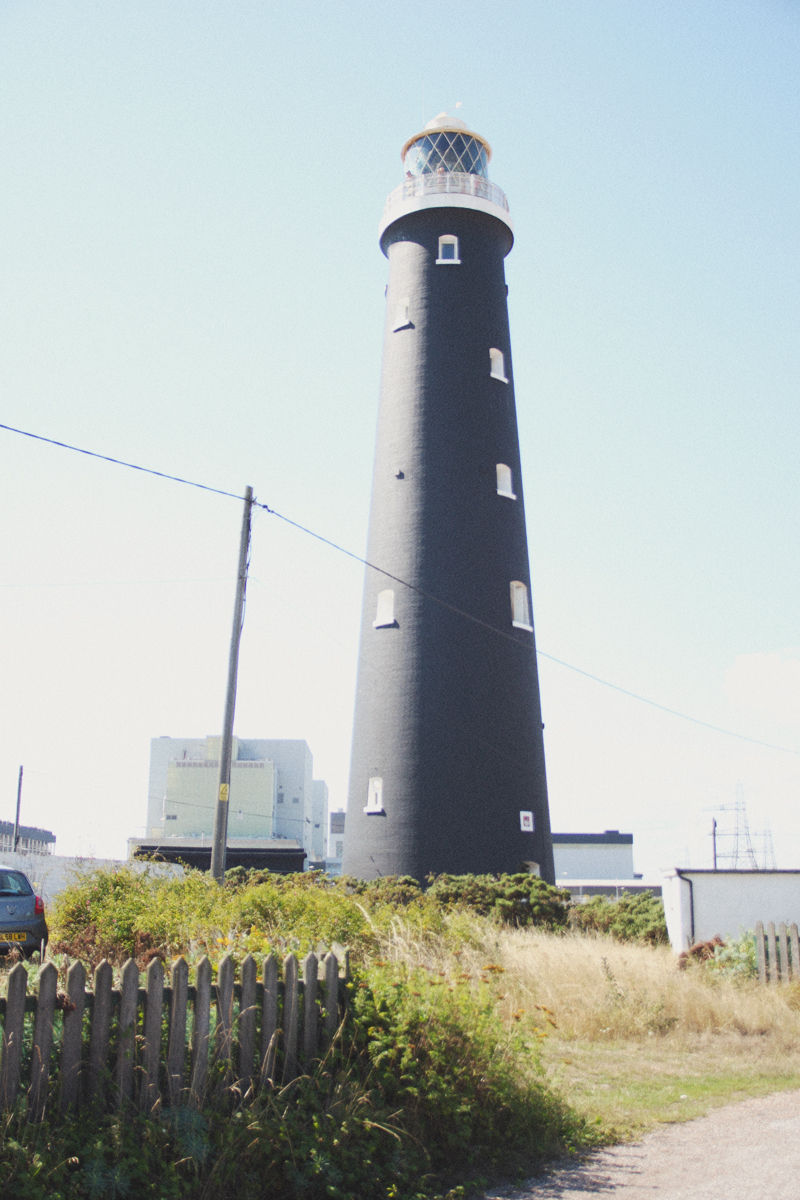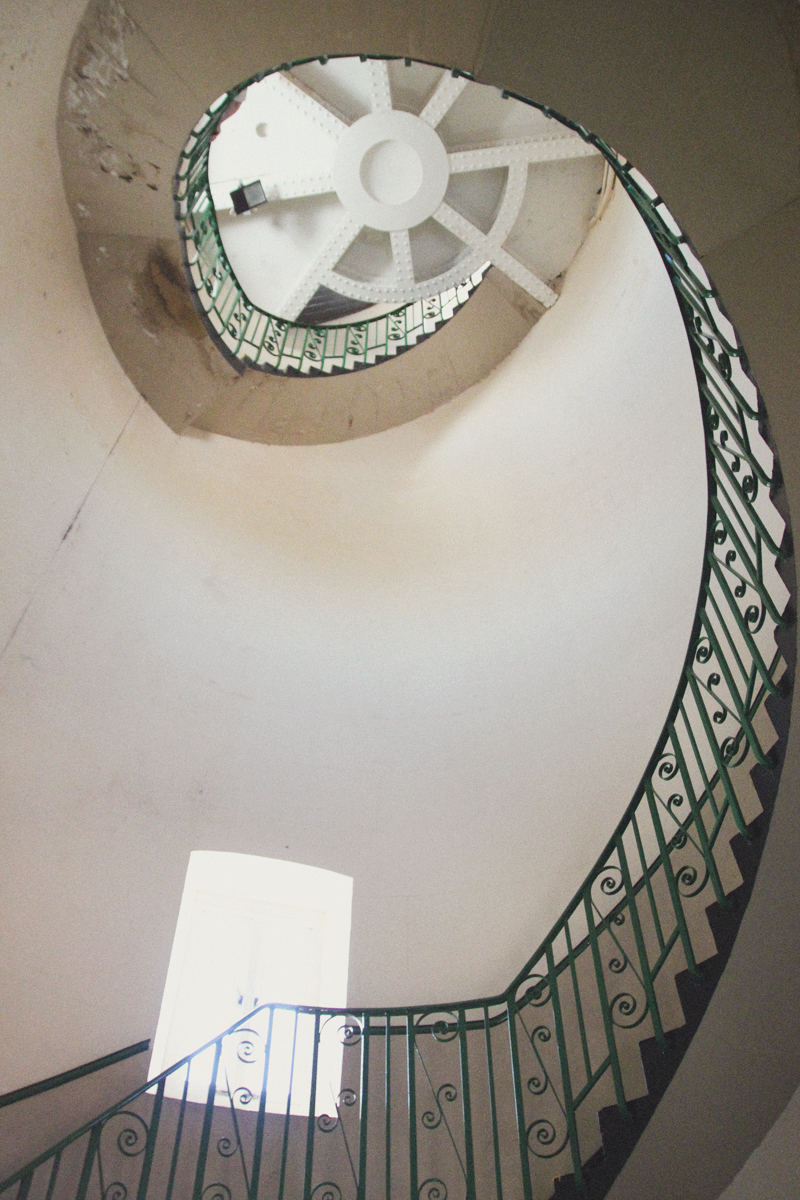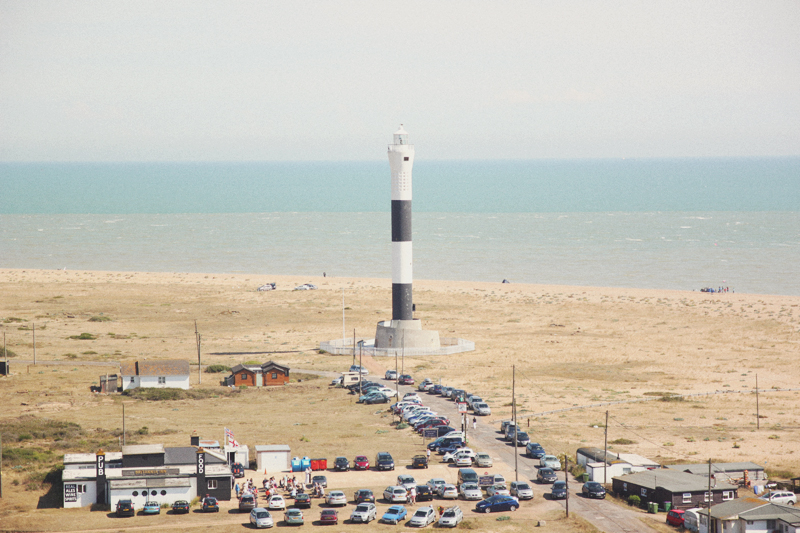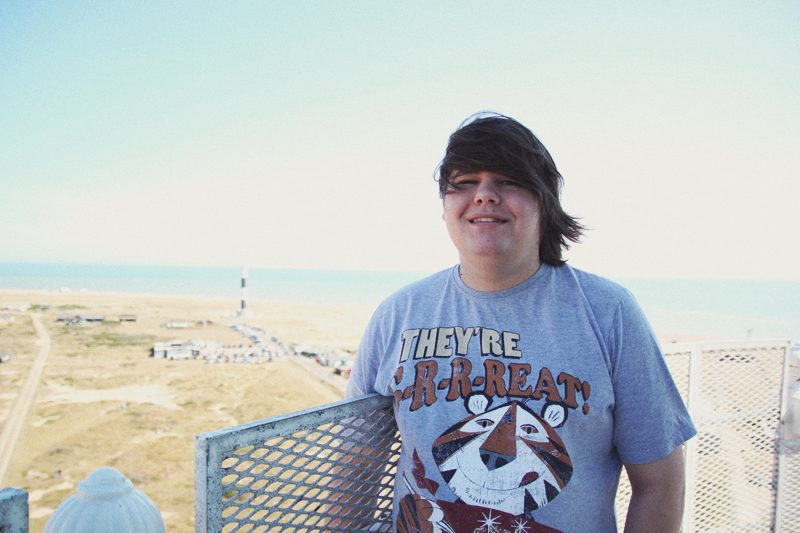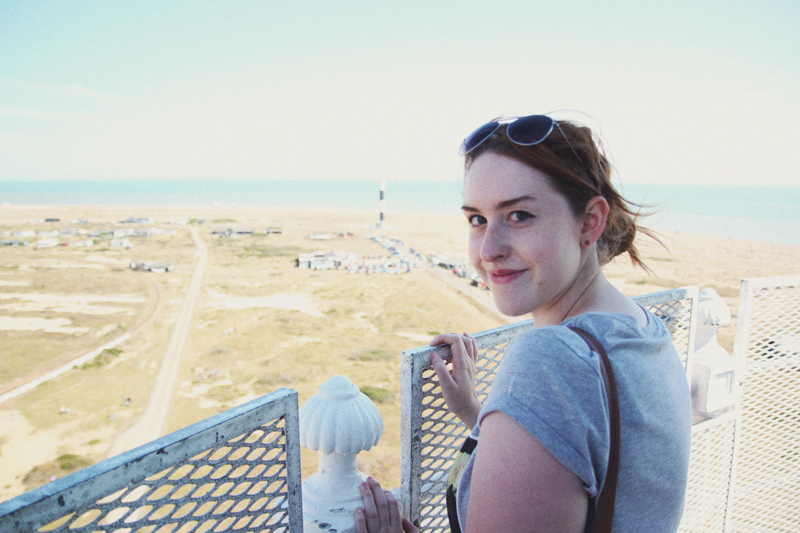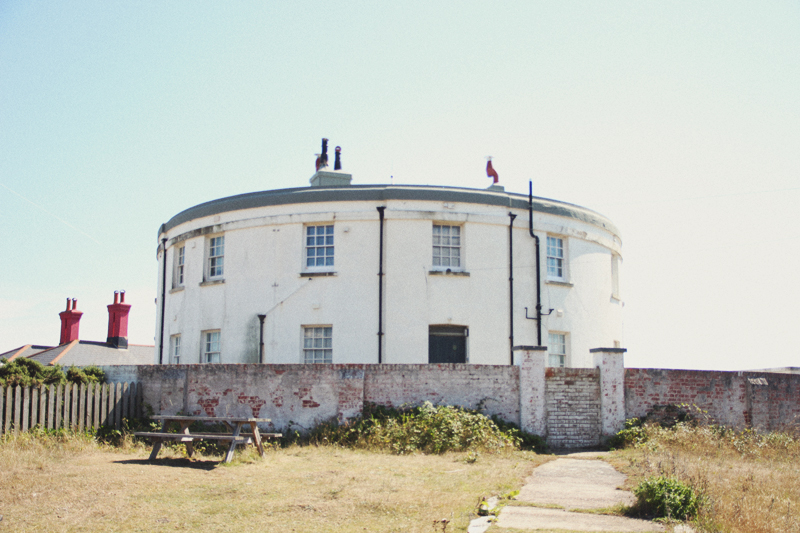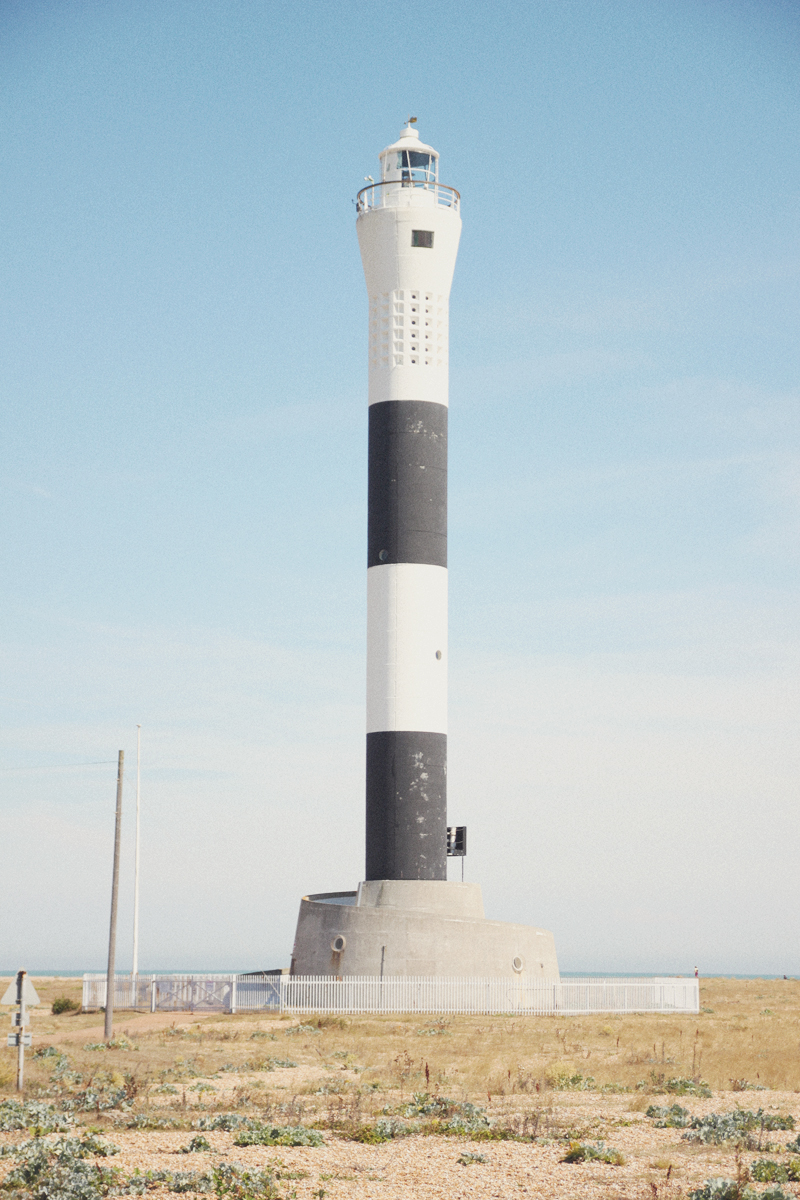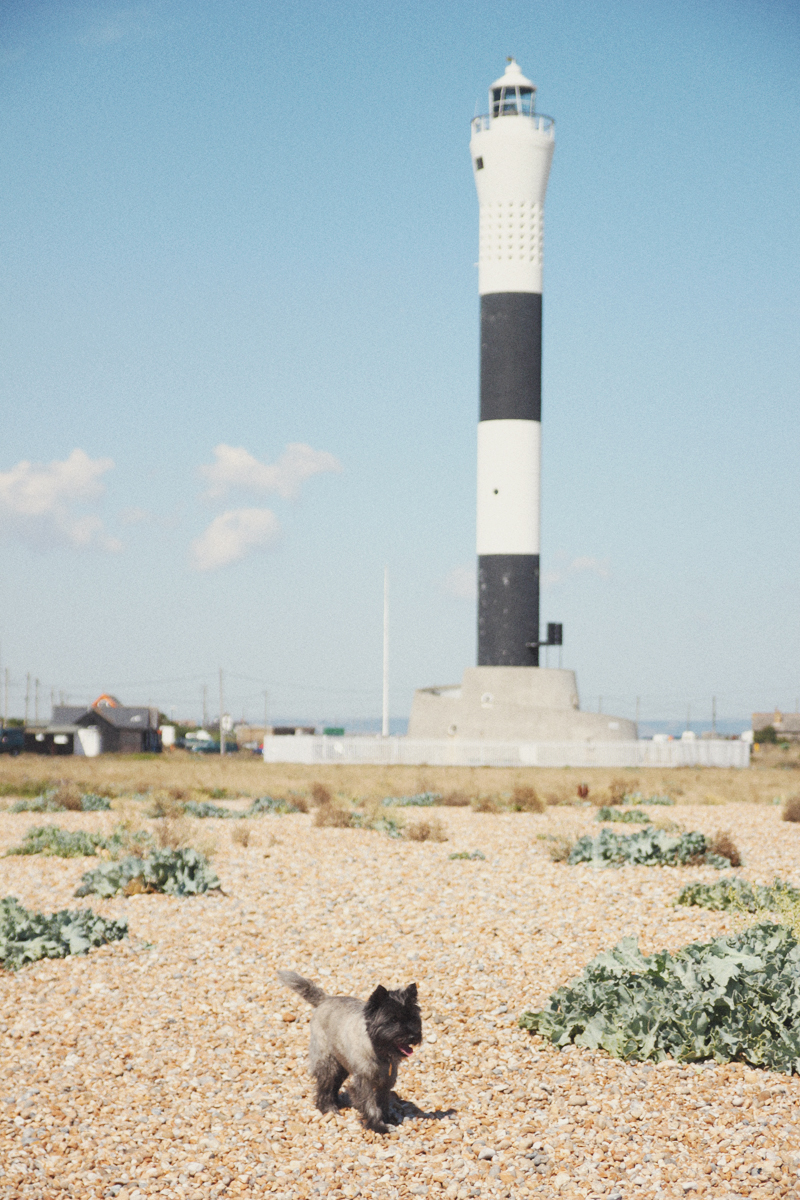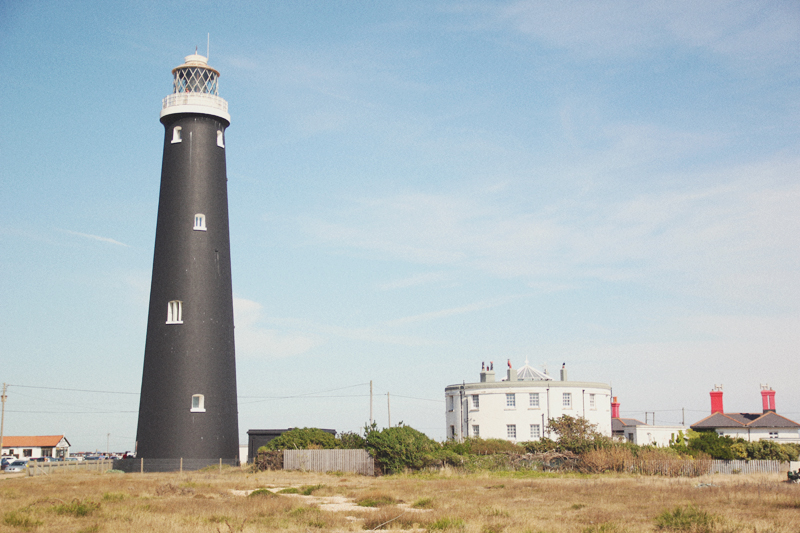 Last Monday, Shane and I decided to take the 3 hour drive down to Dungeness to visit the lighthouses there. I'm always so inspired to visit them after seeing all of Tieka's posts about her visits to lighthouses. Last year we stopped off at Portland Bill while we were down in Weymouth, which I loved, but it was closed at the time that we went. Fortunately, Dungeness Lighthouse is open most of the year for visitors to go right up to the top deck to the outer gallery.
The lighthouse itself was built in 1904 and is almost 46 metres tall, 11 metres in diameter and made up of over 3 million bricks! Luckily, there are a number of floors to stop off at and read about the history of Dungeness and the lighthouses that have been there over the years, which makes the journey climbing up all those stairs a little more bearable. It's amazing that there have been a total of 5 lighthouses over the years since 1615 till now, but as the shingle has been getting further and further out to sea, the lighthouses that were previously there were starting to become too far from the shore and too outdated to be properly seen so a new lighthouse was built further out each time. The newest one, (the black and white one) was finally built in the 1950's after the power station that was built nearby blocked out the light from the old lighthouse and the old one has since become a tourist attraction.
I'm not usually scared of heights, but it was pretty scary walking up those stairs and out onto the outer gallery, but it was definitely worth it as you can see all over Dungeness Nature Reserve. The landscape of the area is amazing, and its interesting to see all the little huts and houses that are built there too (I'll have a seperate post about that soon). It was definitely worth the drive down for the day and if you're ever in the area, I recommend a little detour to see it.