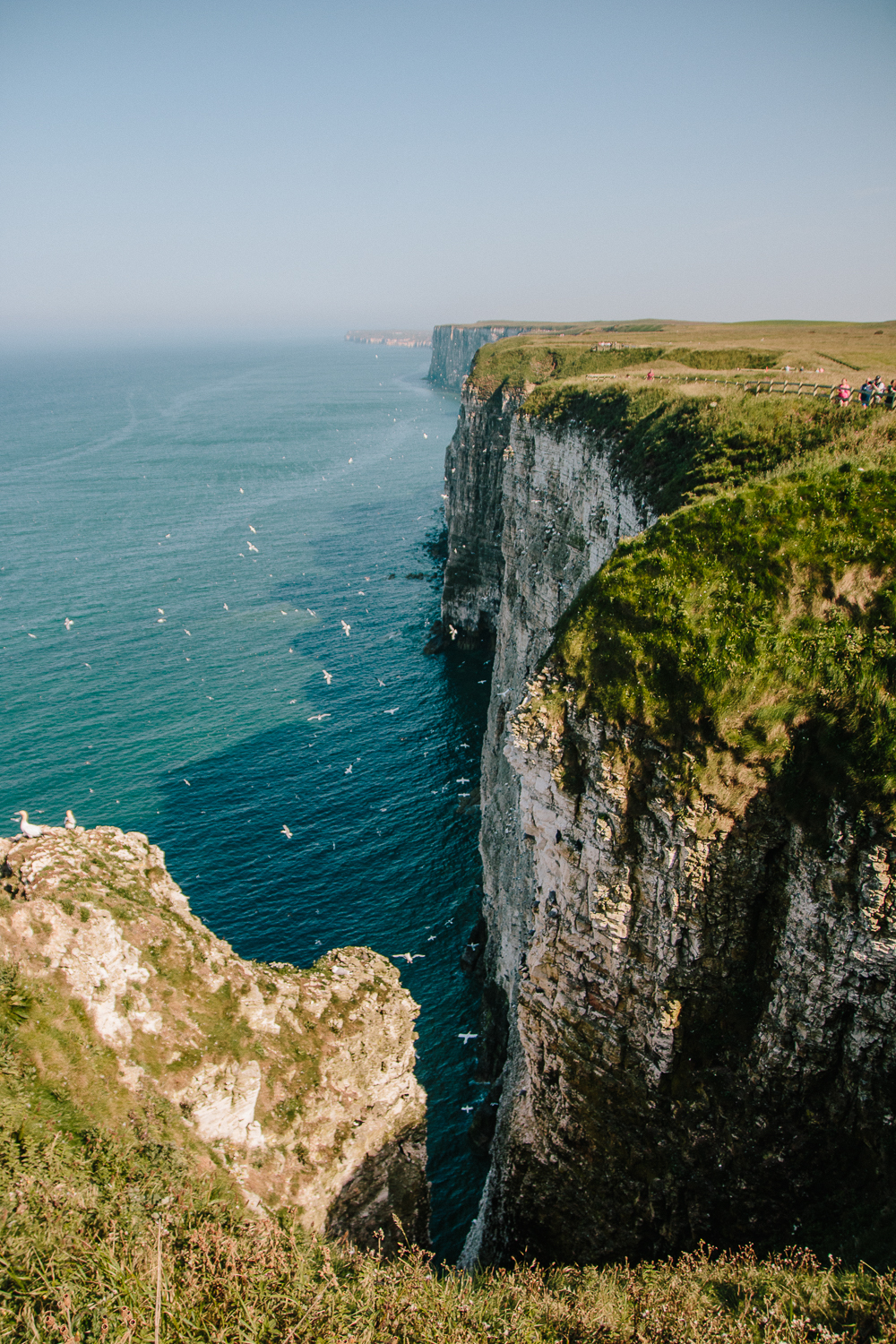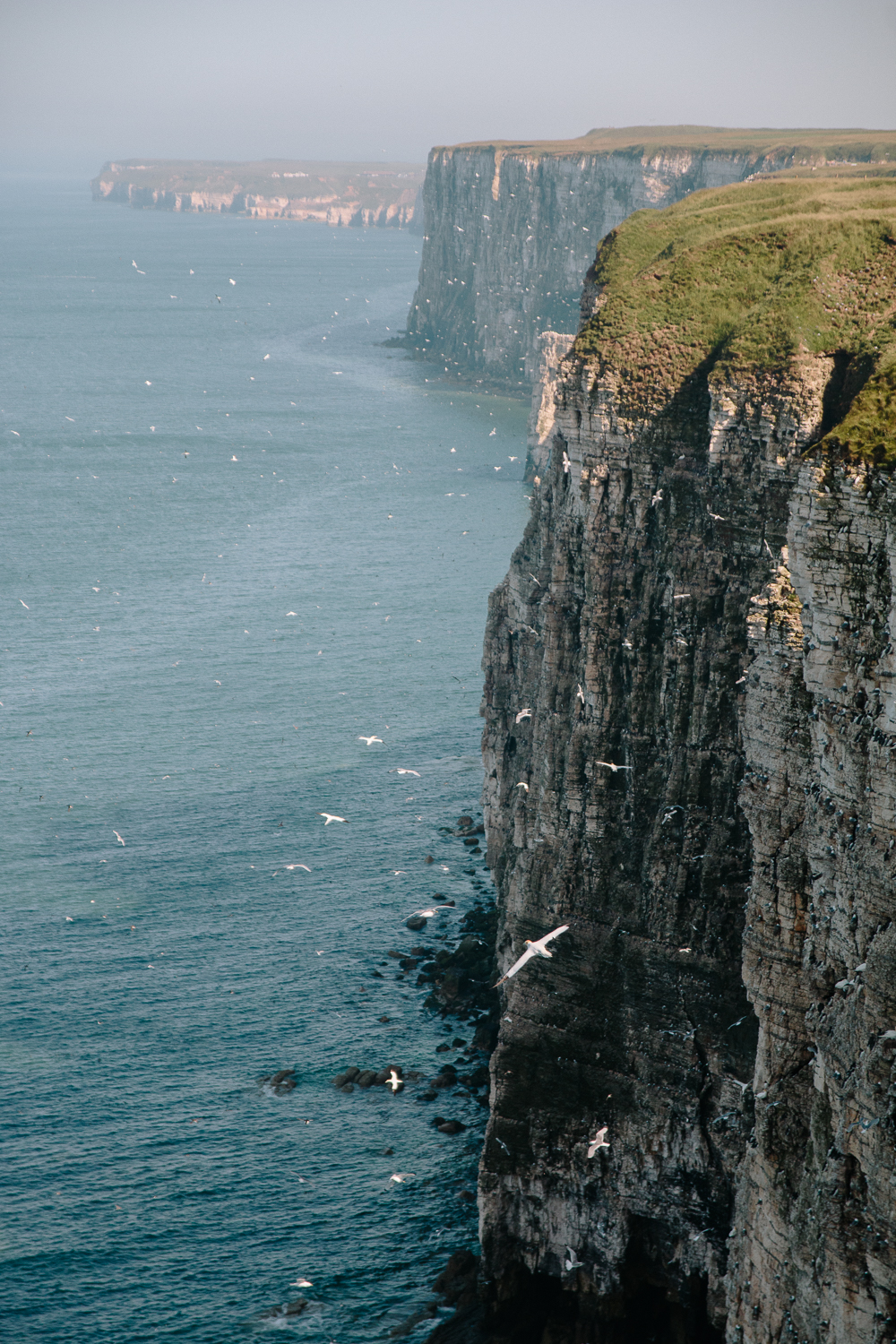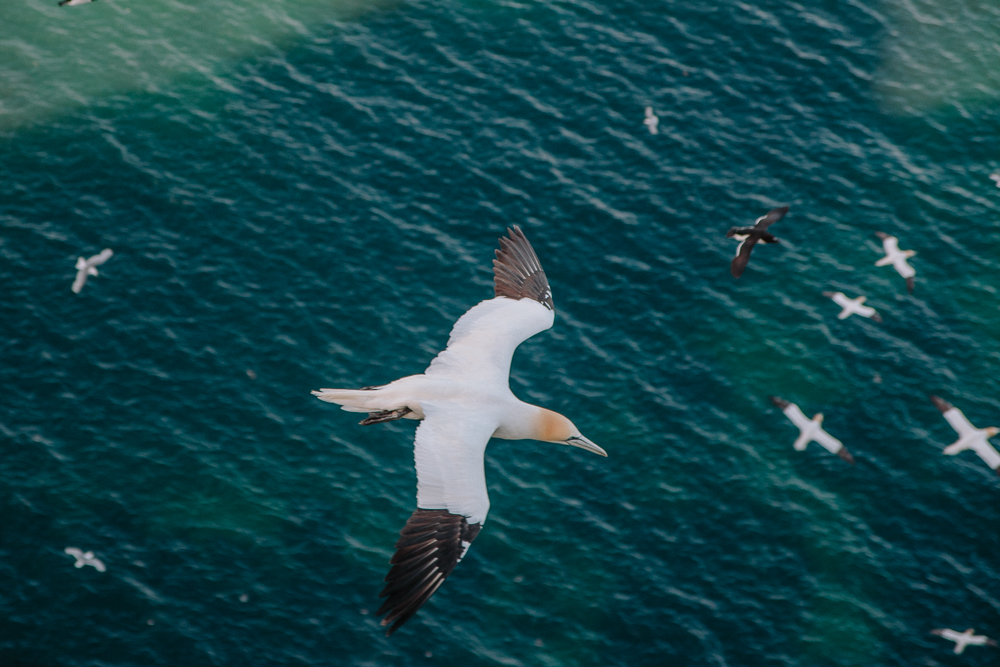 Things to do in East Yorkshire
Now I know what you might be thinking. Isn't there something a bit more interesting than birdwatching? Well, you'll probably be surprised, but we had a lovely afternoon at the RSPB Bempton Cliffs. We were looking for things to do in East Yorkshire for one of our recent campervan trips, and Bempton Cliffs kept popping up. I wasn't too keen when Shane told me about it, but when he showed me the pictures I quickly changed my mind and off we headed.
We actually visited the area back in January in the campervan too – we explored the area around Flamborough Head, including Flamborough Lighthouse and North Landing the next morning, and it's such a lovely area, so when we found out it was only a few miles down the road we had to laugh, because we were basically right there and had no idea.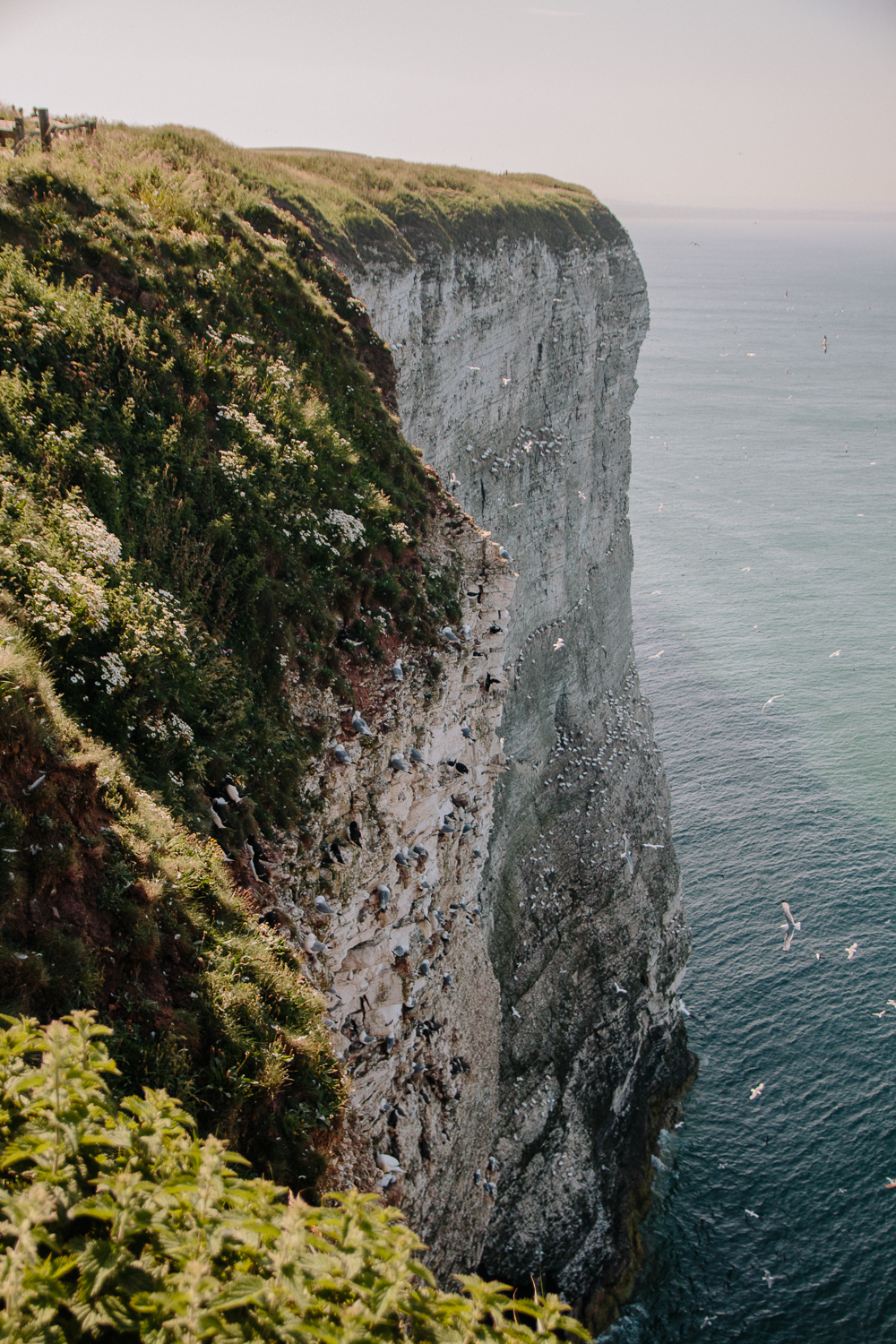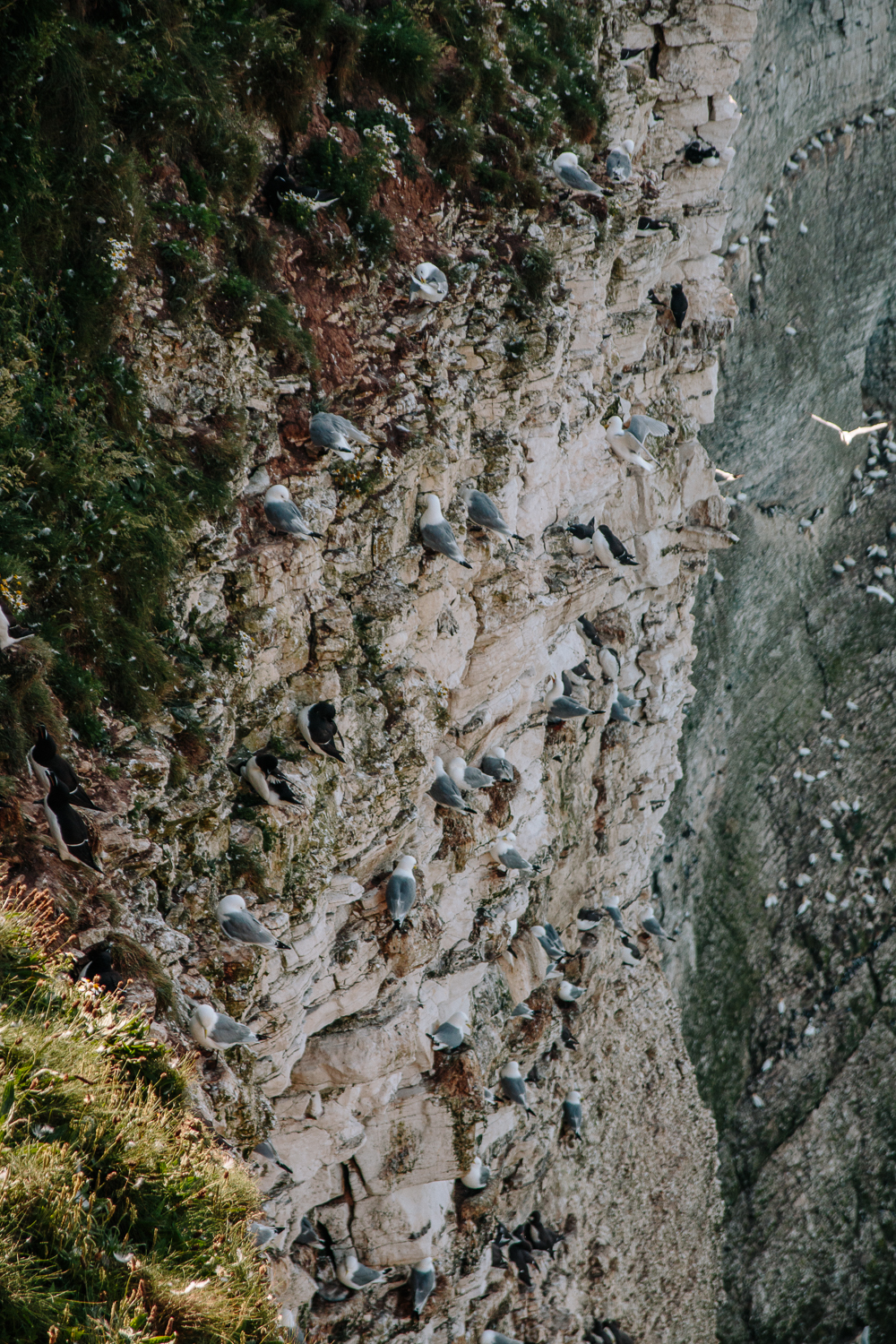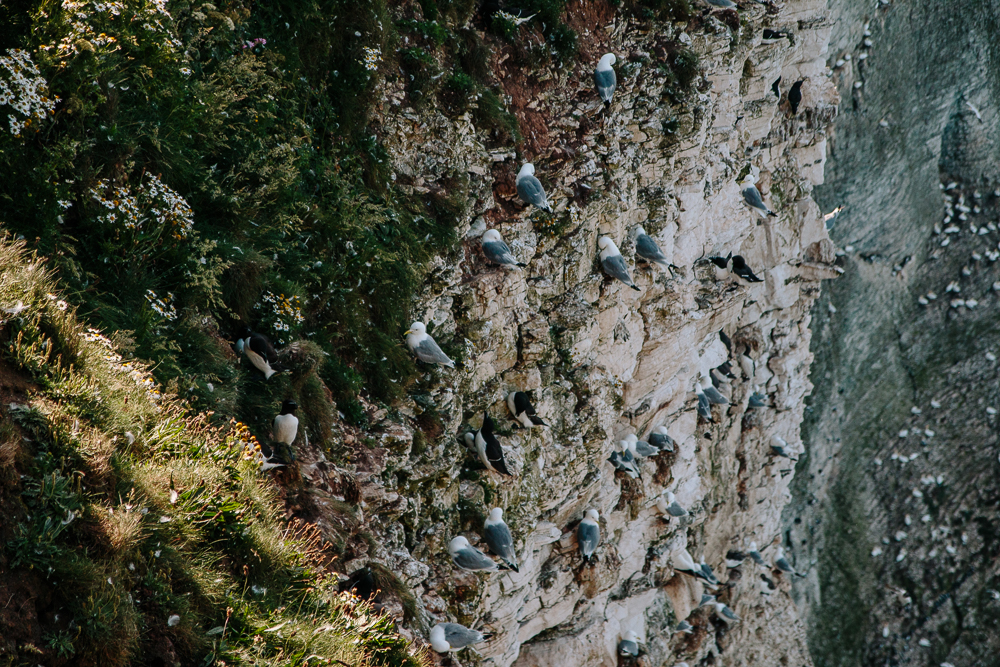 RSPB Bempton Cliffs
The chalk cliffs make the perfect habitat for Englands largest population of seabirds, spanning an area of 5km of cliffs. From April-October huge numbers of seabirds flock to the cliffs to breed and it's such an amazing sight to see. When we walked down to one of the 3 viewing platforms, we were shocked at just how many there were! The sky was full of them – no matter where you looked there were hundreds of birds flying around. It was actually quite loud too (and pretty stinky too as you can imagine).
Although we went during prime Puffin spotting time (mid April to mid July), we didn't actually see any. I think they must have been hiding, as a lot of the birdwatchers and professional photographers with their mile long lenses were struggling to see any either! We did however see thousands of Gannets (or as Shane calls them pterodactyls because they were so big) and Guillemots, clinging to the side of the cliffs.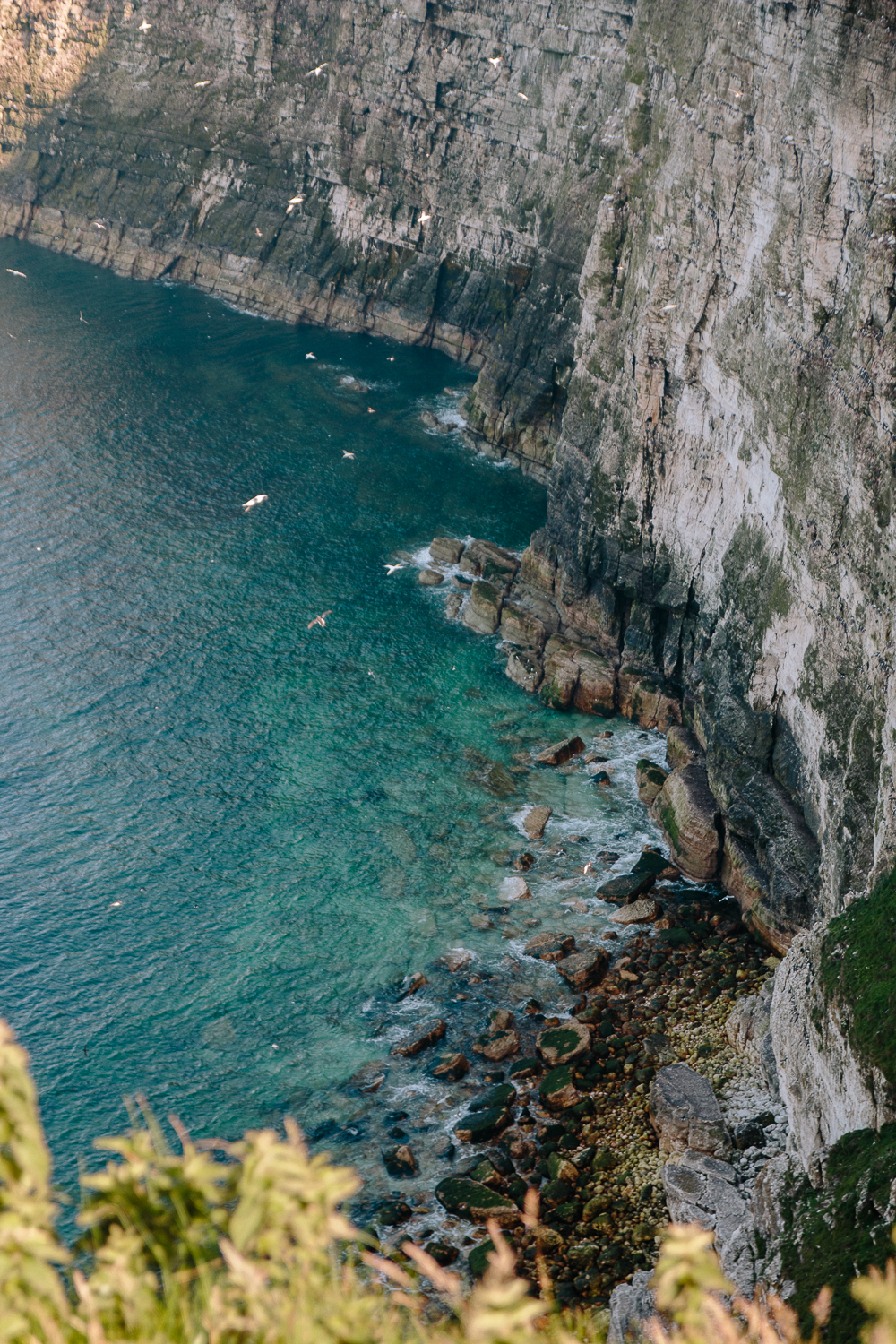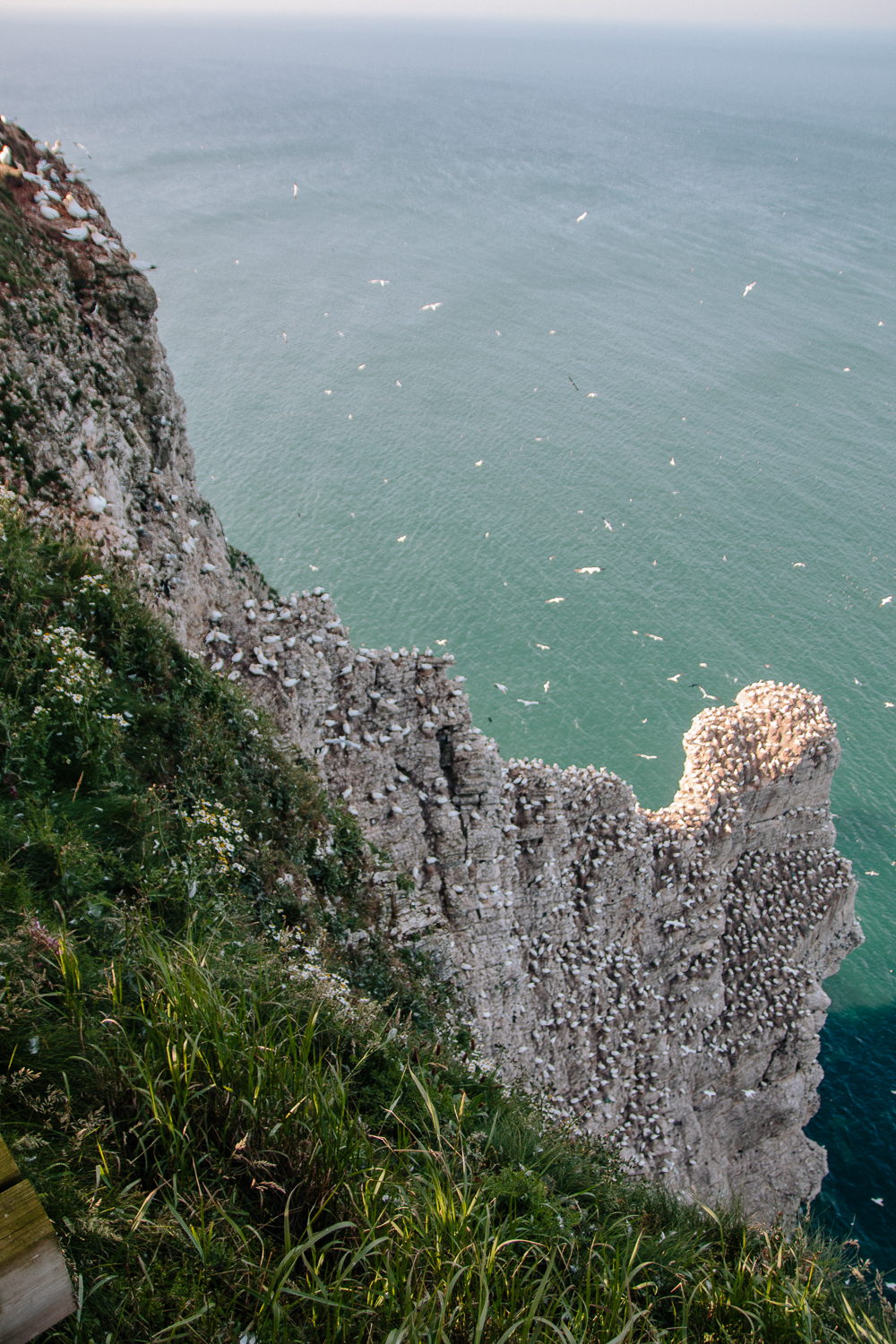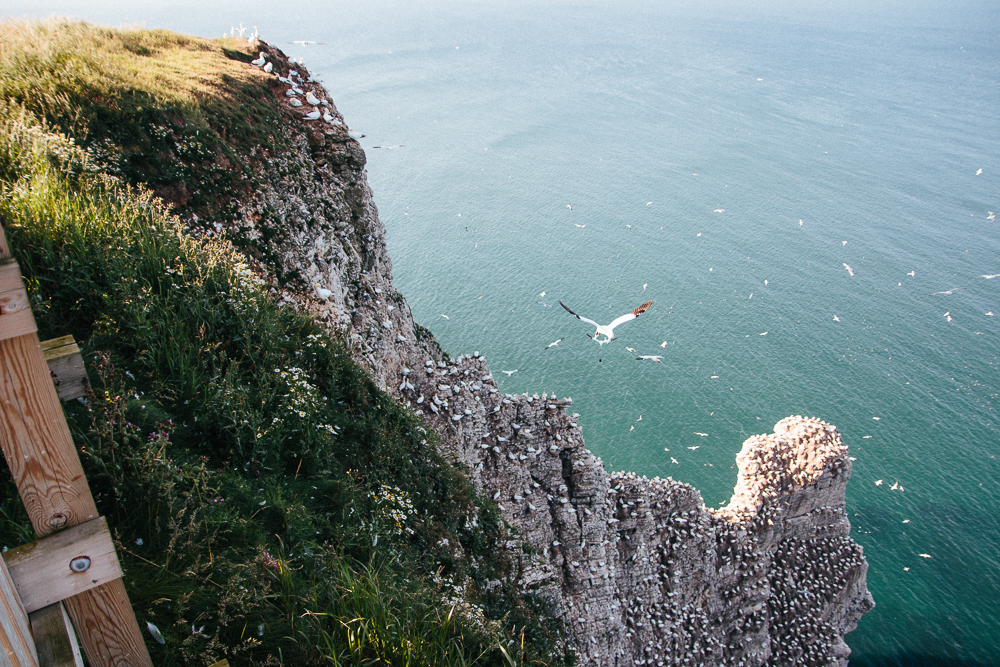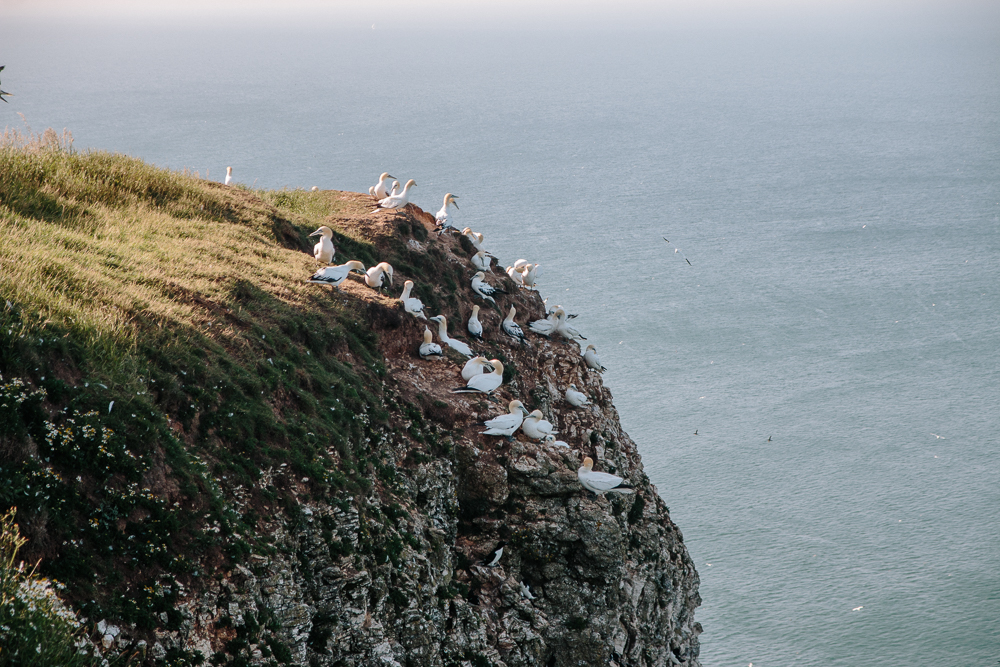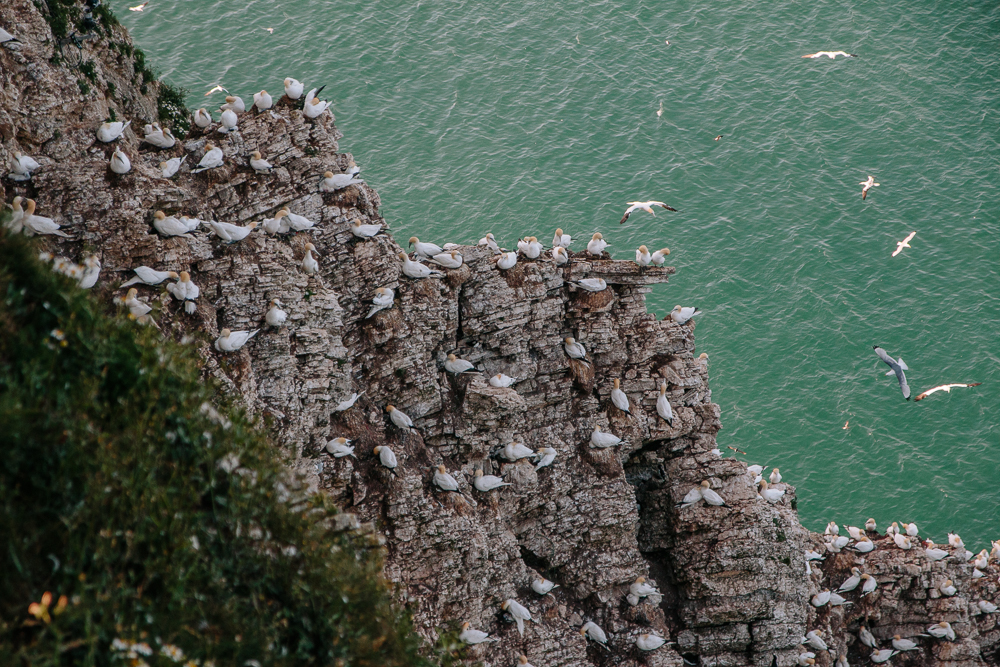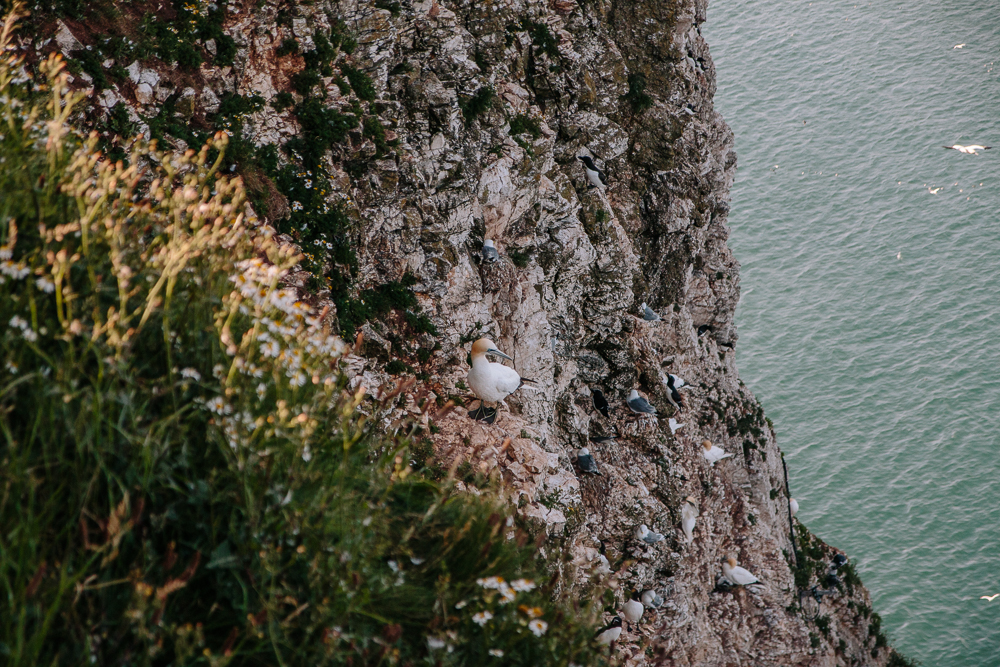 Facilities
There's a visitors centre there with toilets, a cafe, shop and plenty of free car parking and you can even hire binoculars if you want. Entry costs £5 for adults (RSPB members are free), £2.50 for children (1st child is free, aswell as under 5's). The visitors centre is open daily from 9.30am-5pm (4pm in winter), but the reserve is open at all times, though the overflow carpark does shut at the same time as the visitors centre, so just be careful where you park if you're planning on staying later.
How to Get There
The easiest way is by car, but you can also get there via public transport. The nearest train station is at Bempton, which is a 1¼ mile walk to the visitors centre. The nearest town is Bridlington (10 mins) or Scarborough (30 mins), though there are currently no buses running to the Nature Reserve, so you would have to take a taxi.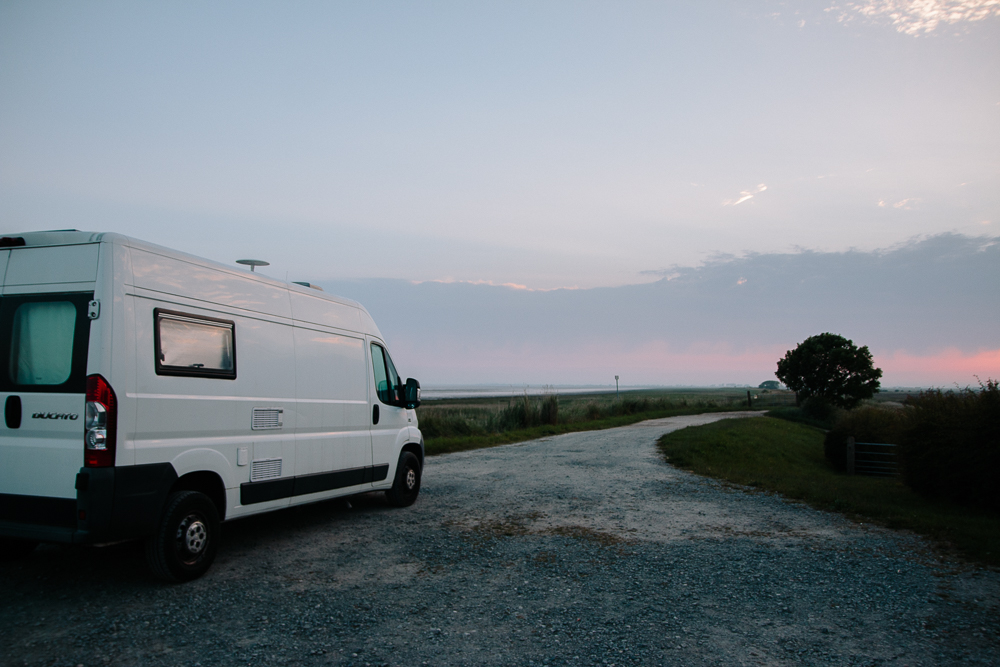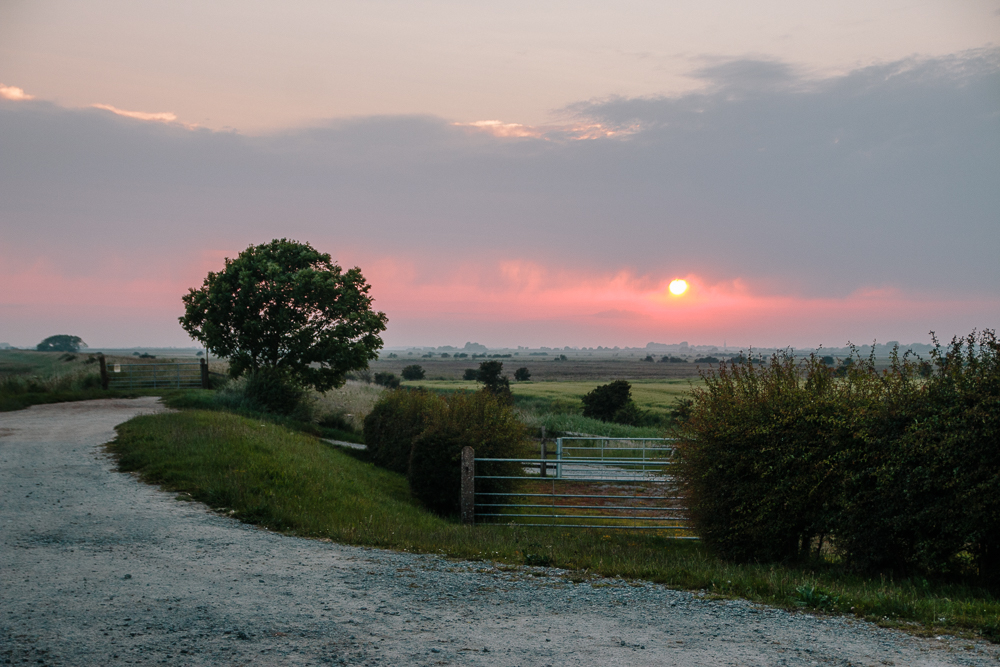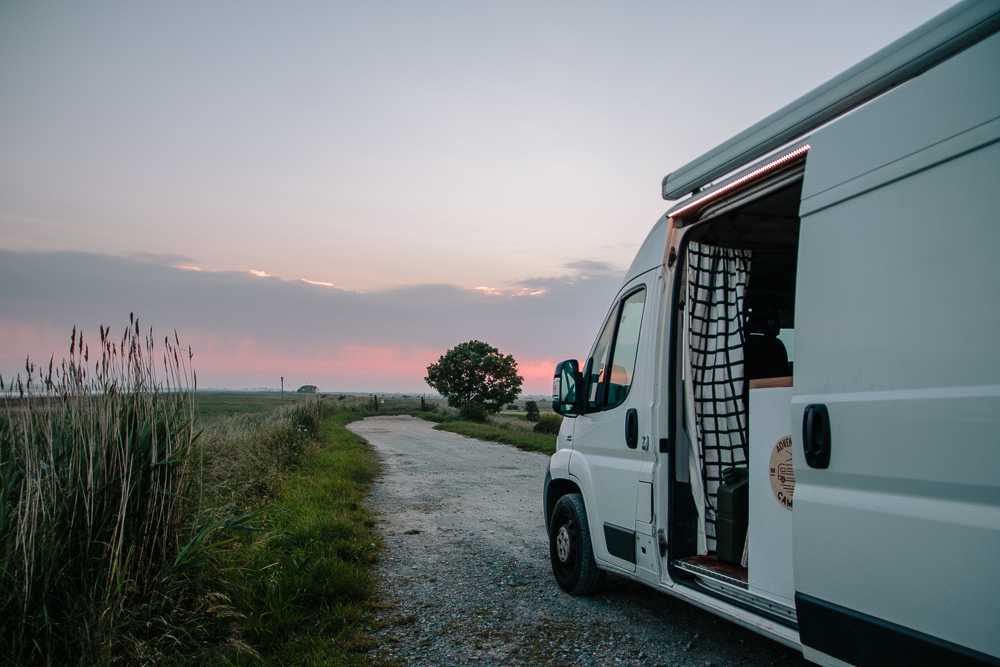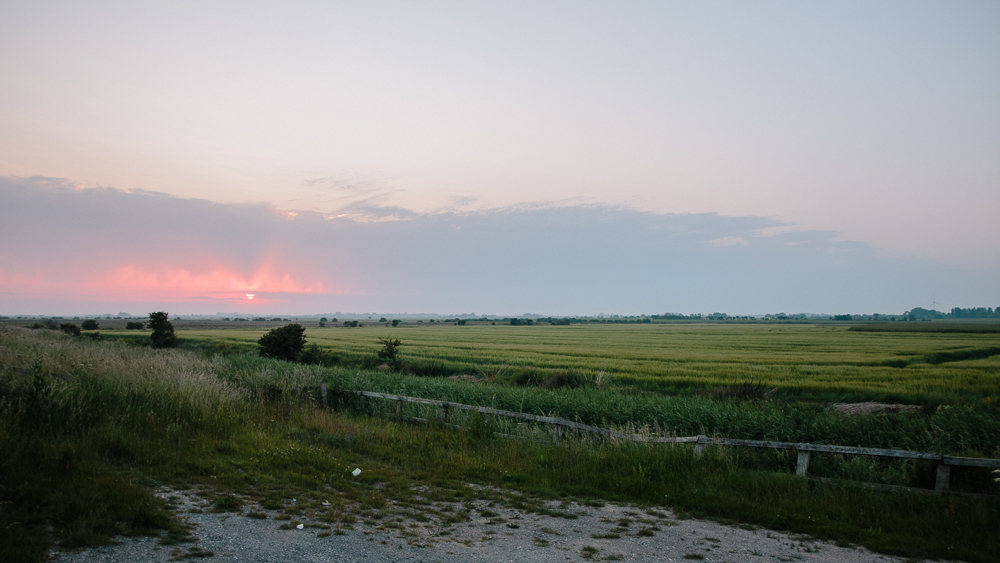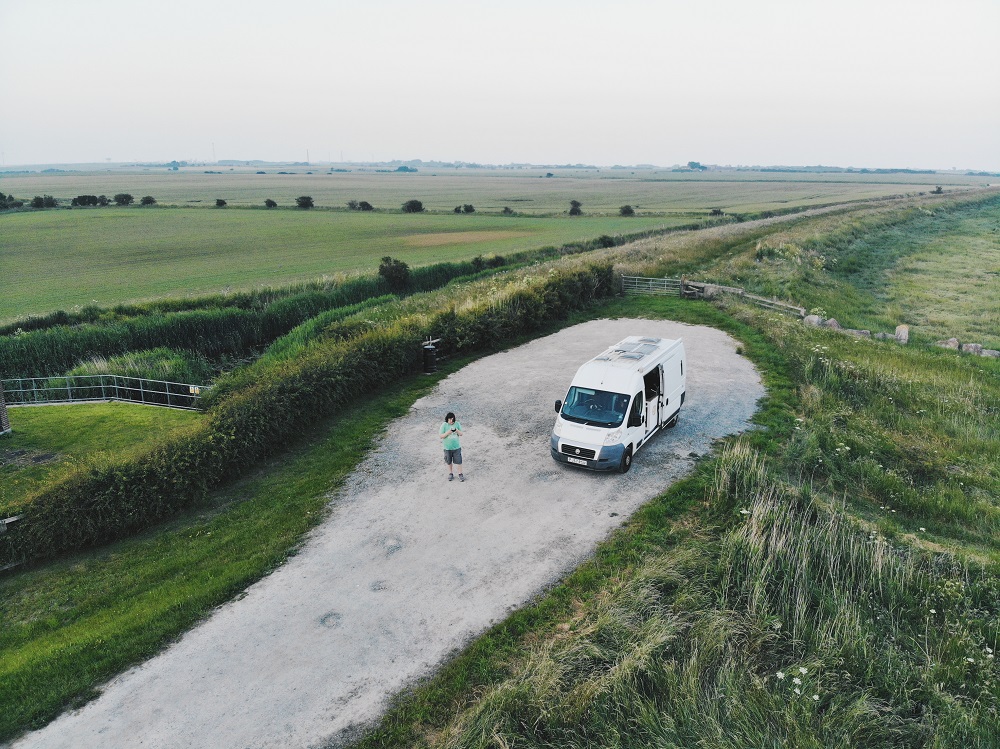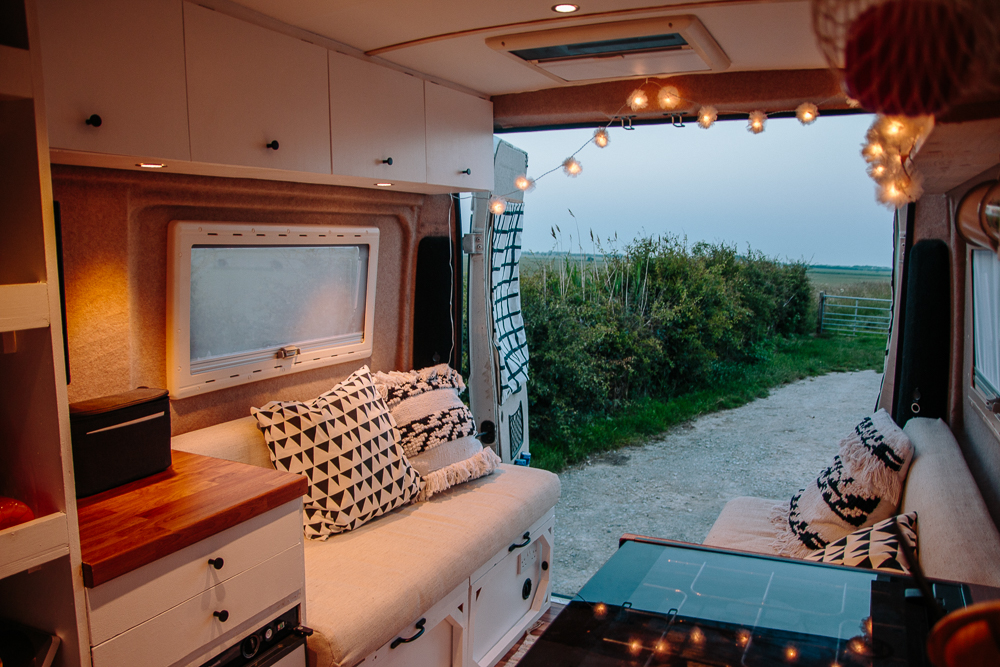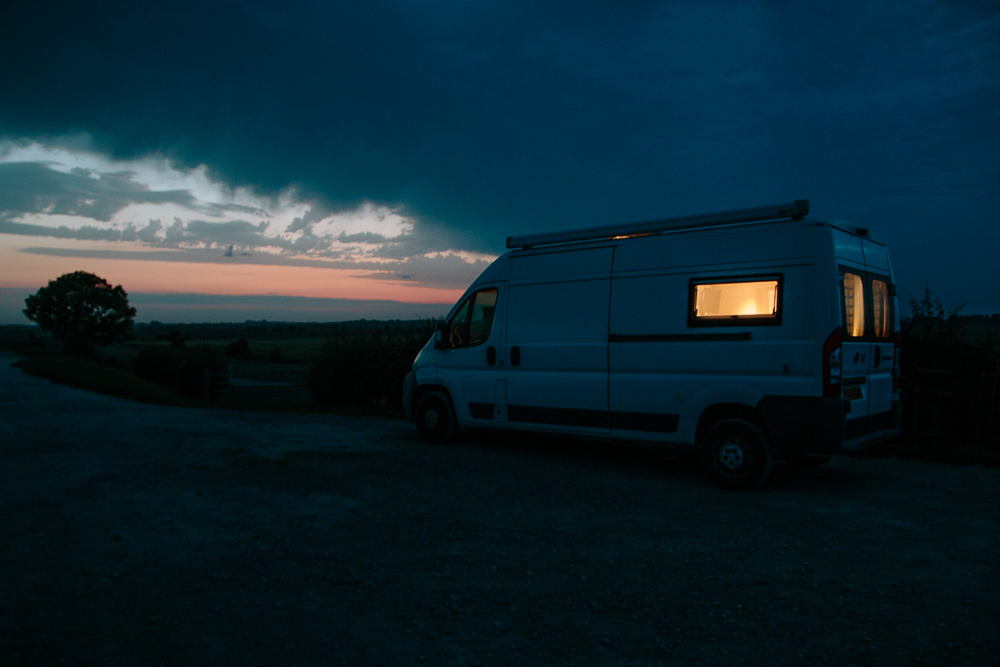 After our afternoon exploring the cliffs and a small walk around the nature reserve before the sun set, we headed off in search of somewhere to stay for the night and found an amazing spot with the most amazing sunset, right by the sea. We did plan on heading to Spurn Point Lighthouse the next day, which has been on my bucket list for ages to visit, but we mis-read the tide times (it's inaccessible at high tide due to currents) and for some reason thought that "low tide 8am" meant the tide would start going out at 8am, not that it was at it's lowest at 8am, which totally makes sense now.
Sadly the low tide wasn't until later in the day when we had to head home, so we spent the morning chilling after waking up super early for sunrise, and then heading home, stopping at another National Trust property for a little break. It seems as though we really love exploring Yorkshire in our campervan, so what are some of your favourite things to do in East Yorkshire, or just Yorkshire in general?
Follow
Save