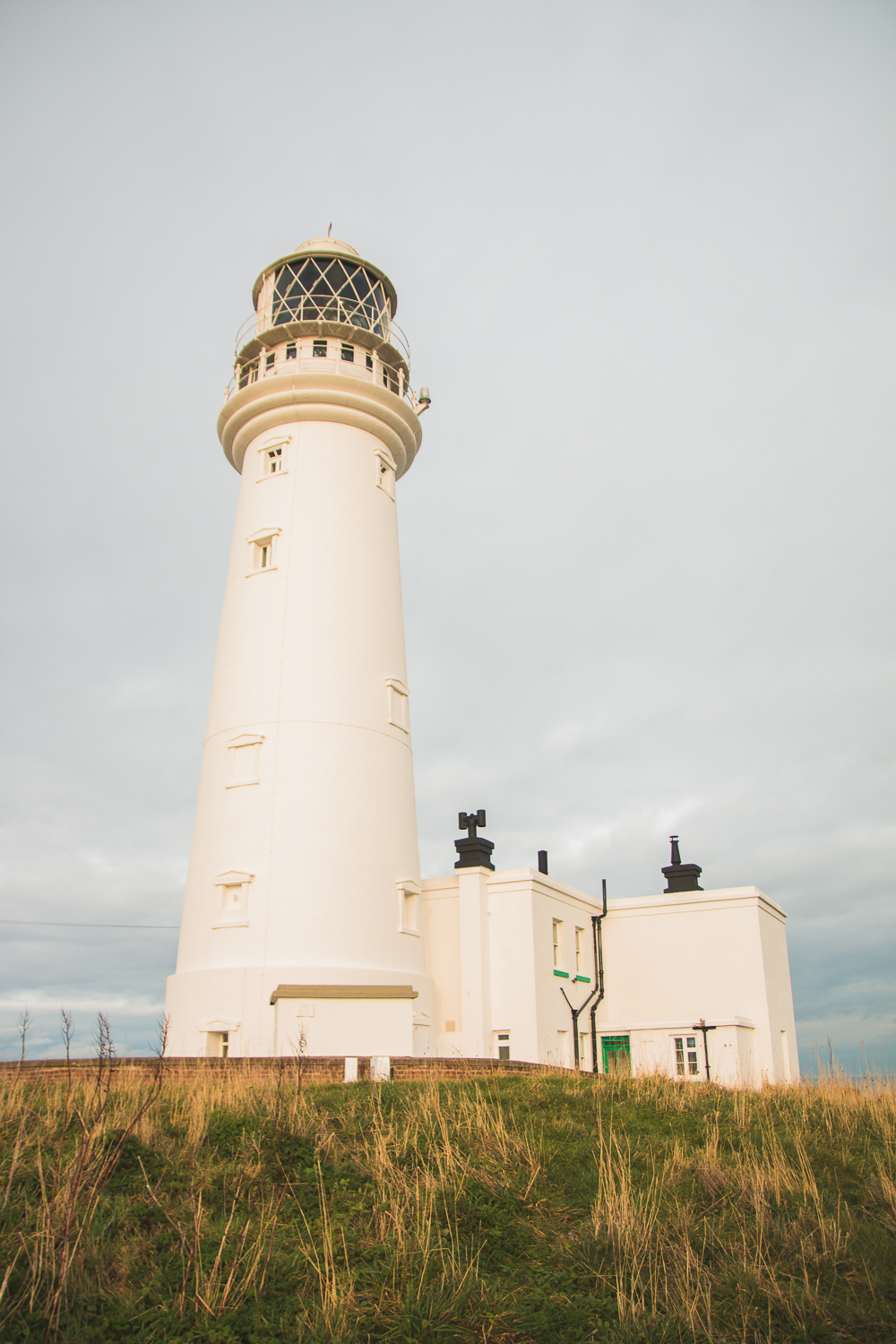 Flamborough Head Lighthouse
If you've been following this blog for a while, you'll know how much I love a good lighthouse. Most of our UK trips (and ones abroad if we're near the sea) involve trips to lighthouses. I've kind of got a little goal that I'd love to eventually visit all of the lighthouses in the UK. Anyway, Shane and I took a really quick trip away in the van a couple weeks ago and headed up to Yorkshire to explore Flamborough Head.
As soon as we arrived, we set off exploring. We took a walk along the cliffs and down to the fog horn and round before heading down to the beach. As it was starting to get dark, we didn't have too much time to explore the area but we still had an amazing time! Flamborough Lighthouse was originally built in 1669 but it was never lit – you can see the old one on the headland. They then built this new one in 1806 which you can go inside on certain days during the summer months – you can see the opening times here.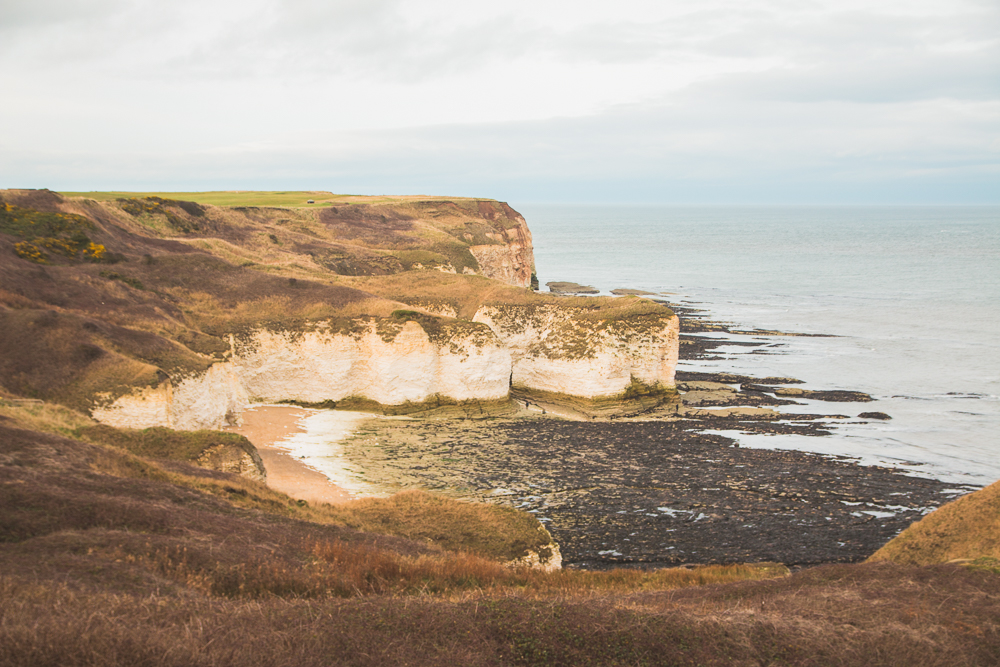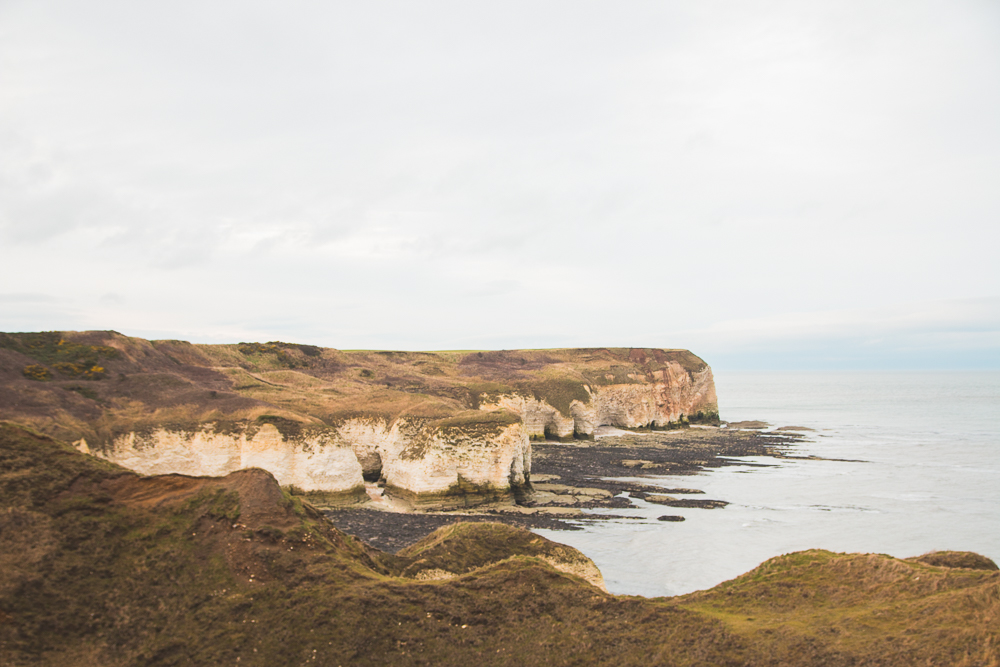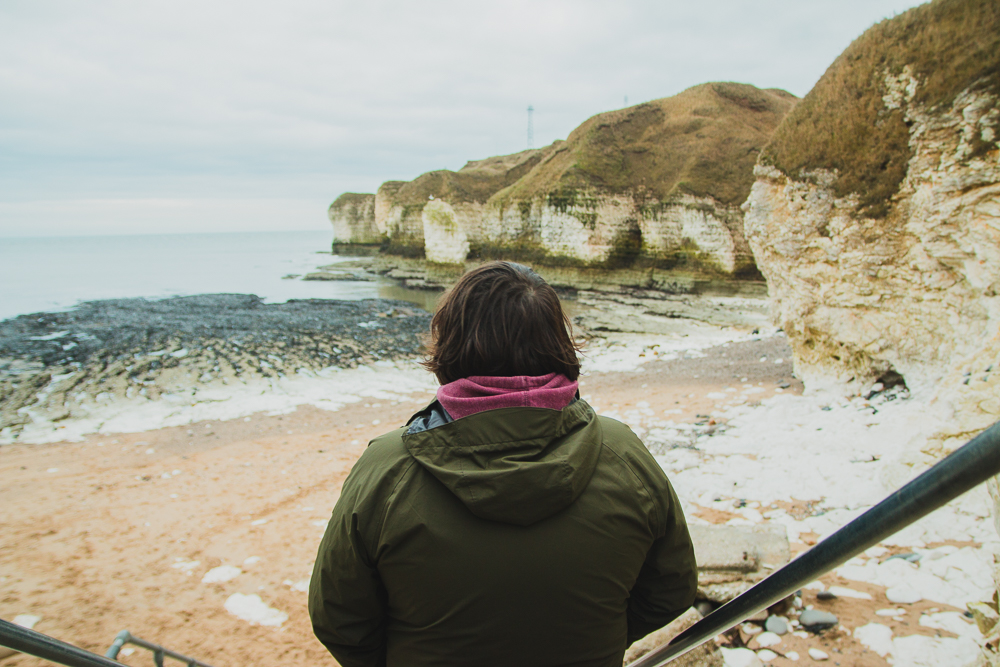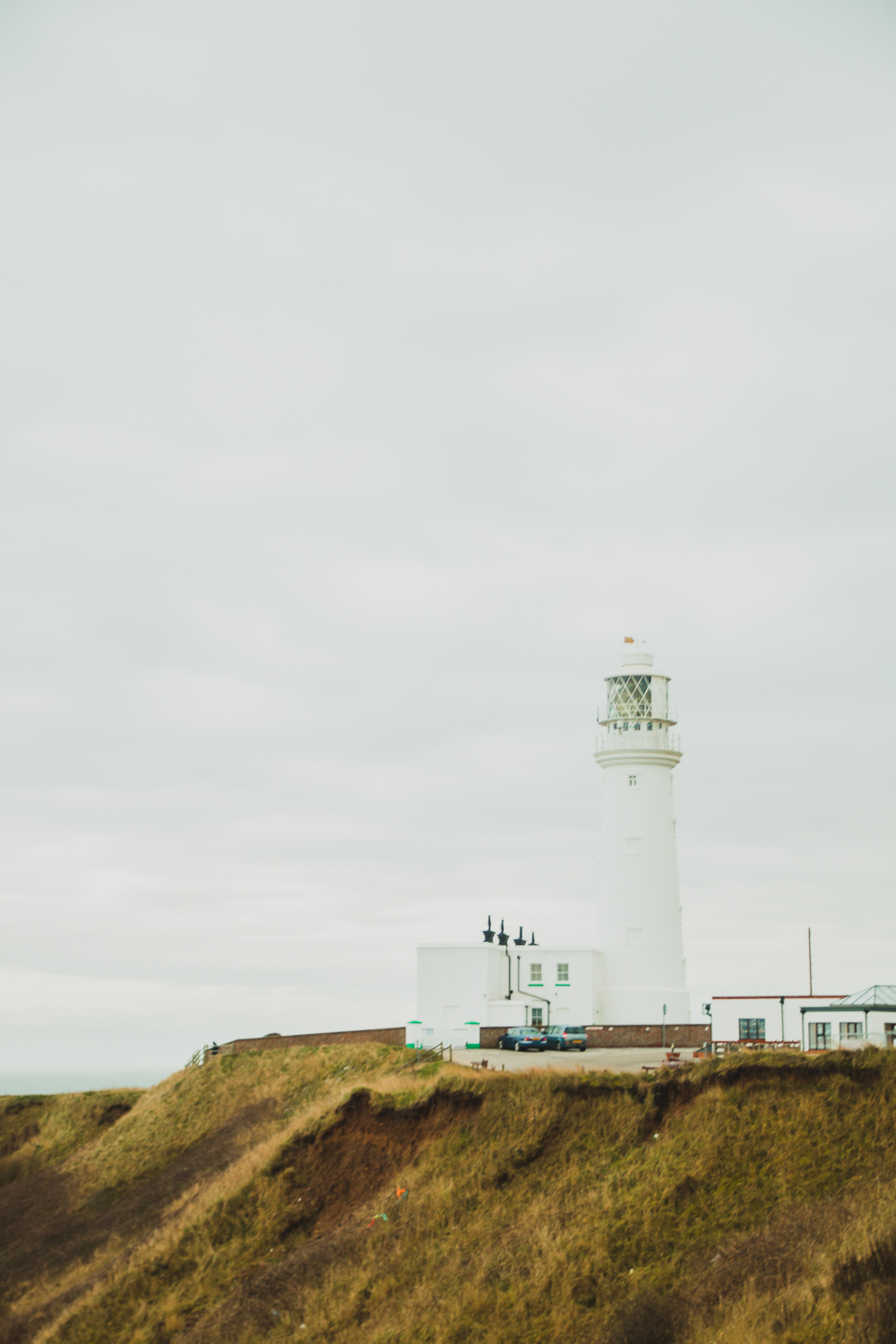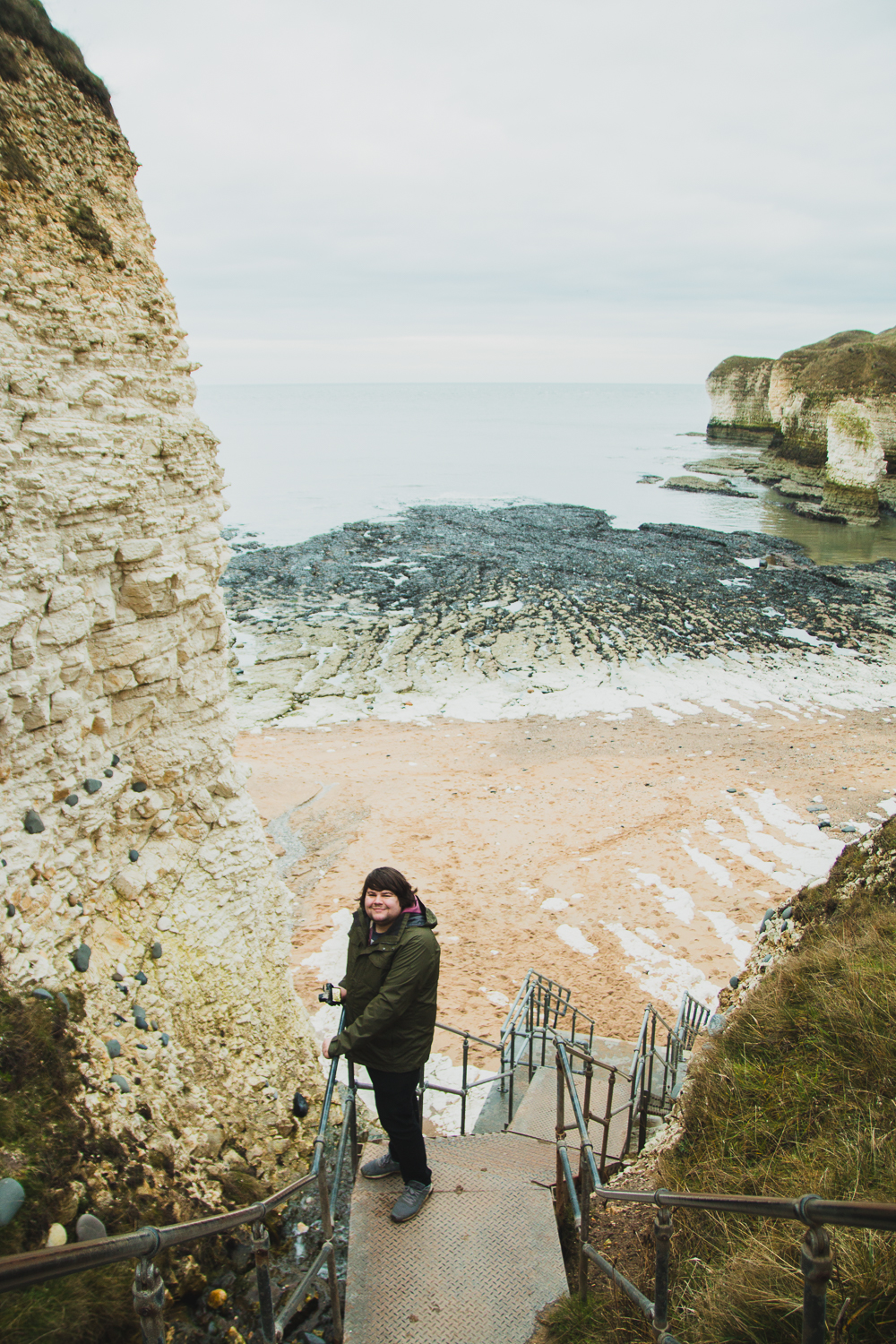 The beach was lovely and it was so empty, though that was probably due to the fact that it was quite late in the afternoon on a winter weekend, but it's not really the type of beach you could sit and sunbathe on and go for a dip in the sea anyway as the beach is covered in marble and little rockpools when the tide is out. There were a few people walking their dogs there when we first arrived, but by the time we got down there, there was only one other couple taking photos.
There's also a little waterfall that goes down along the steps down to the beach with the clearest water! I must have taken about 1000 photos just of the waterfall, but it was so hard to get a good shot because of how clear it was so you could barely see it!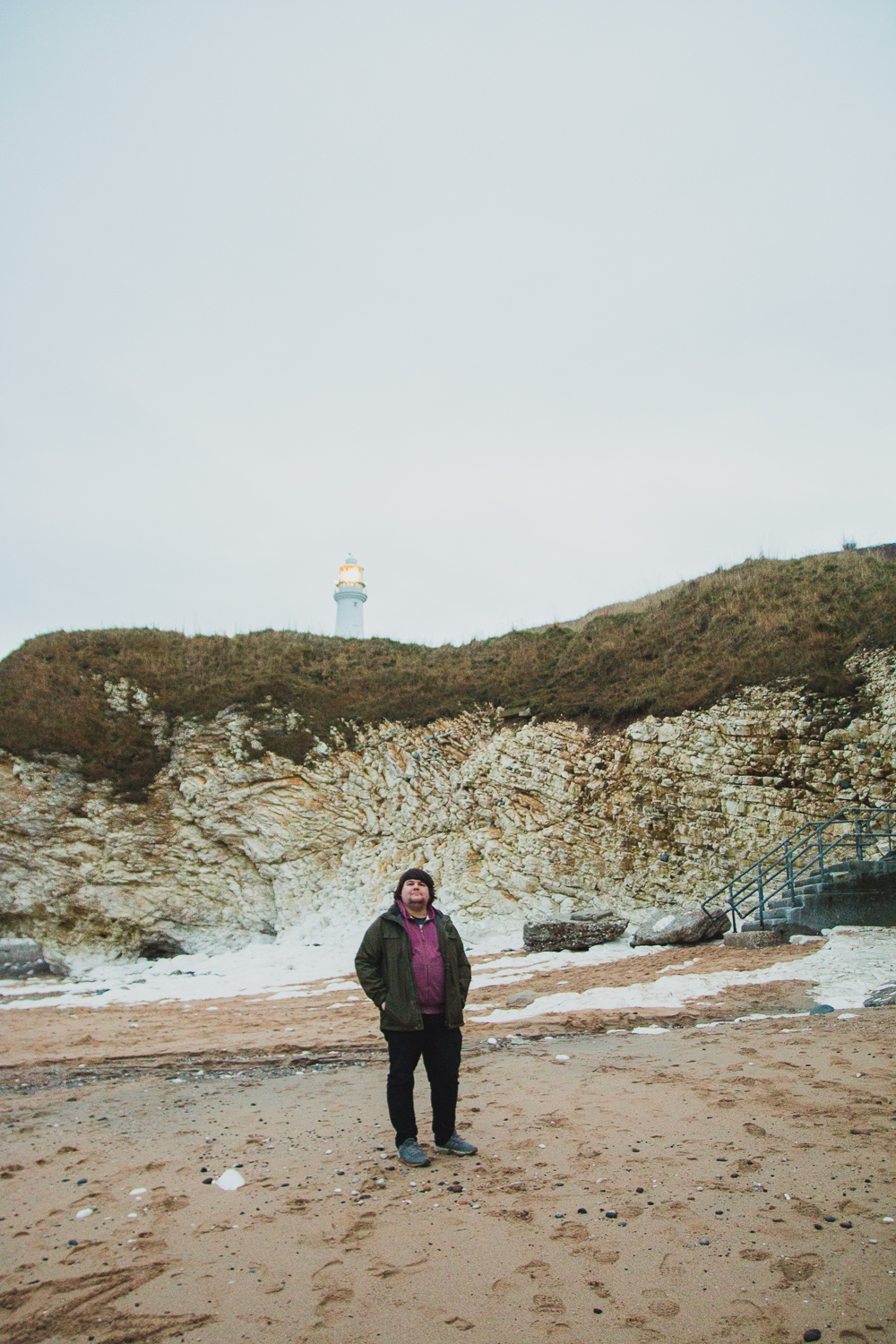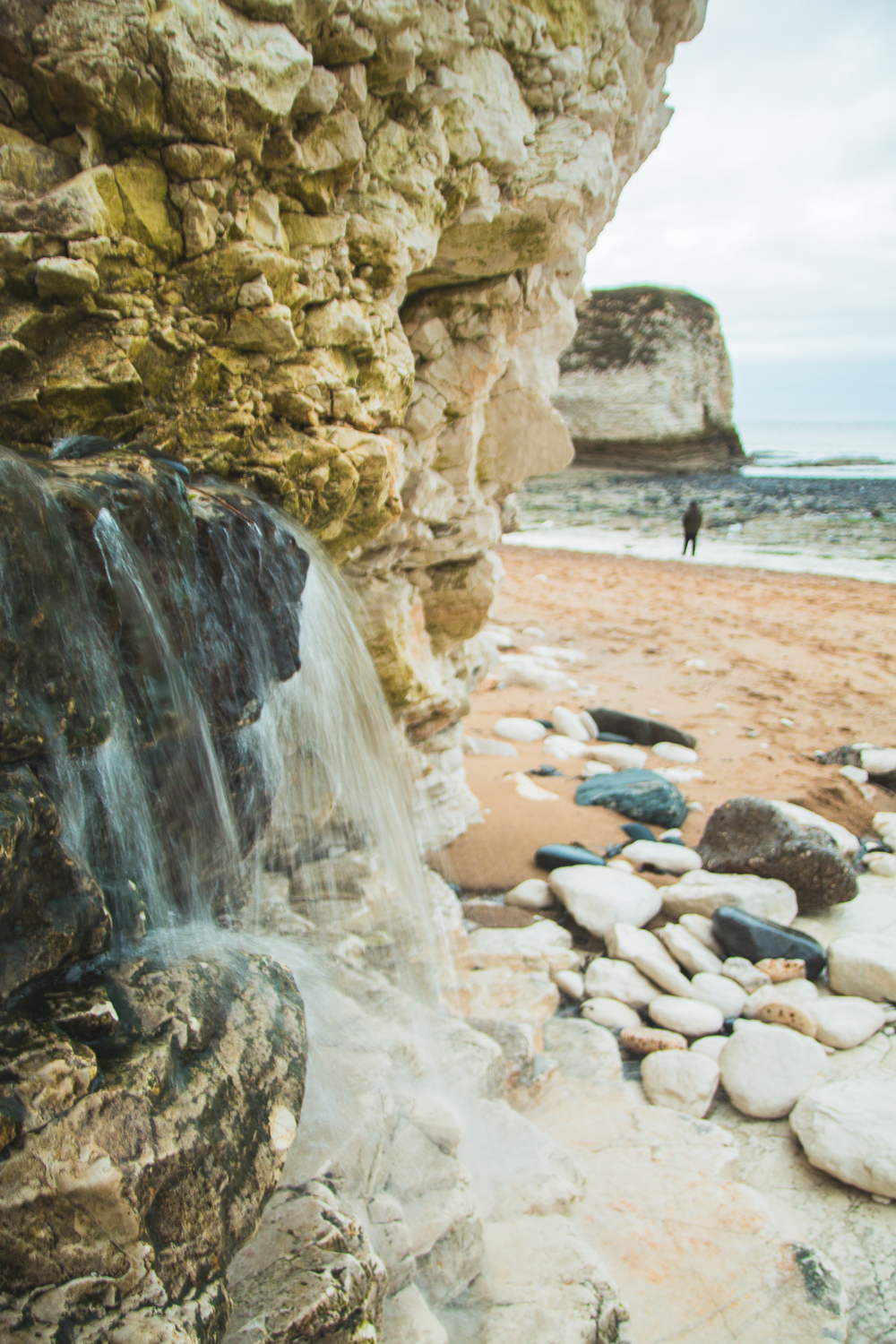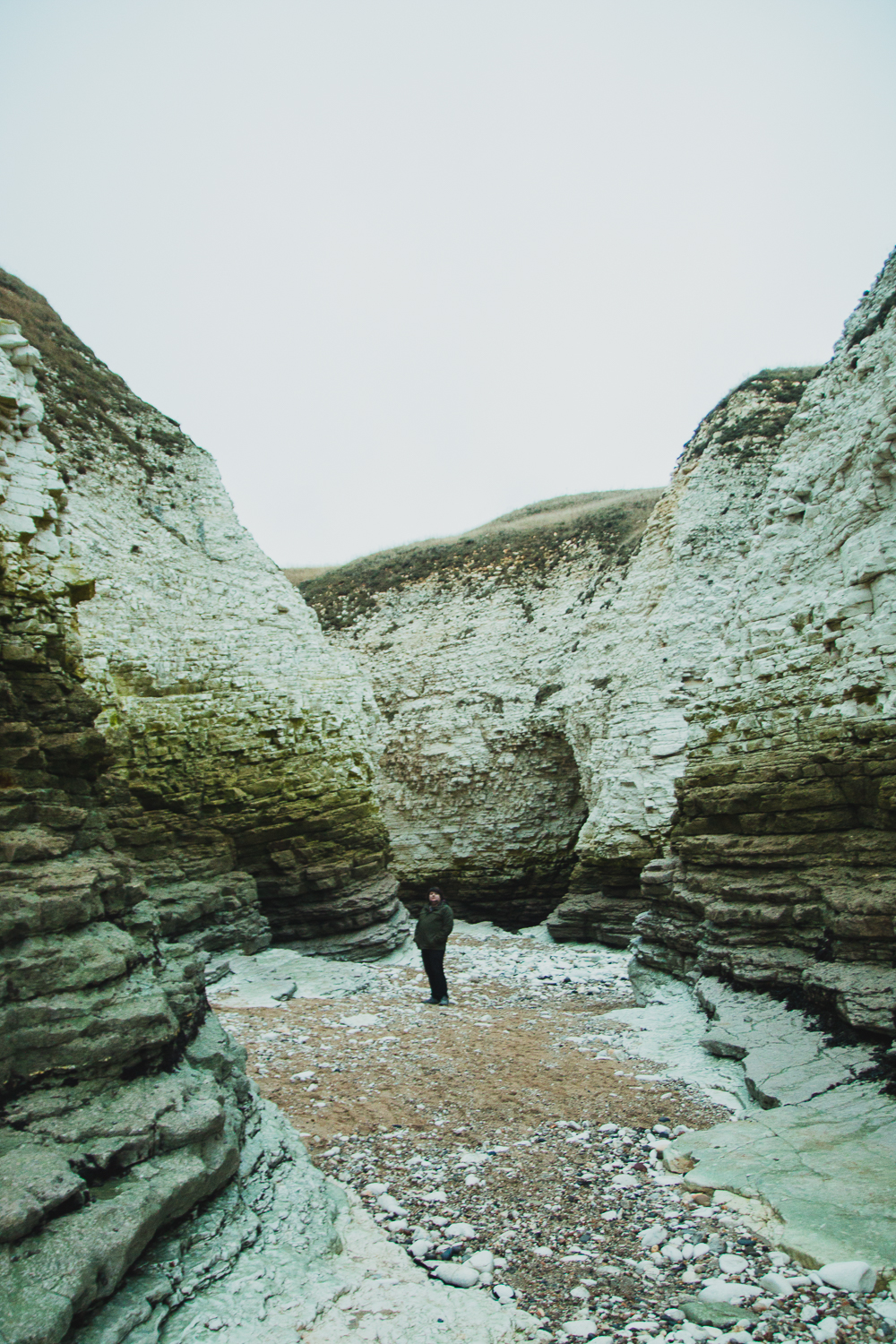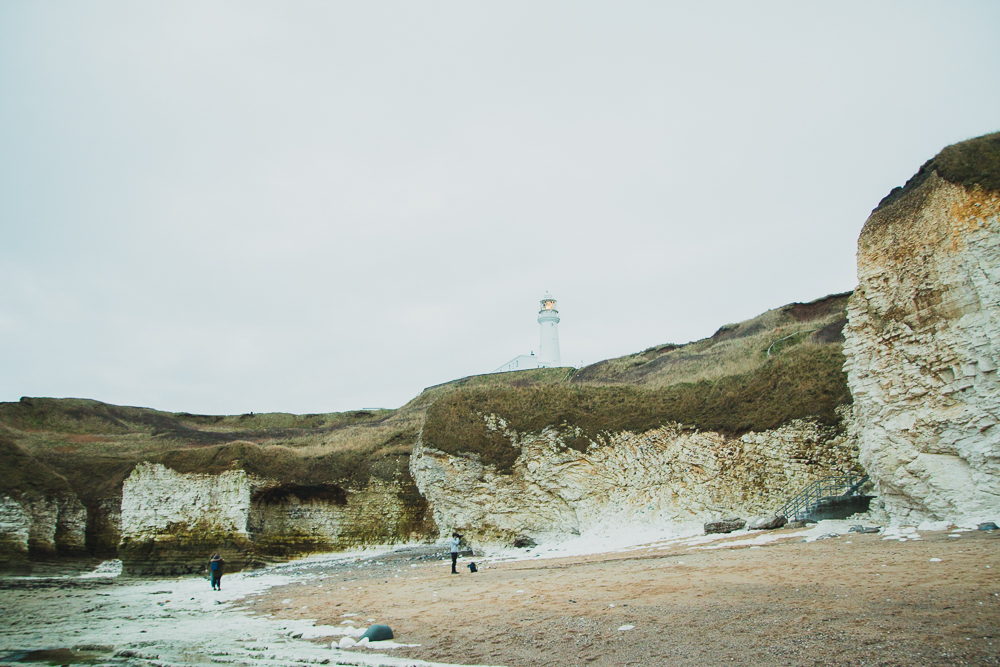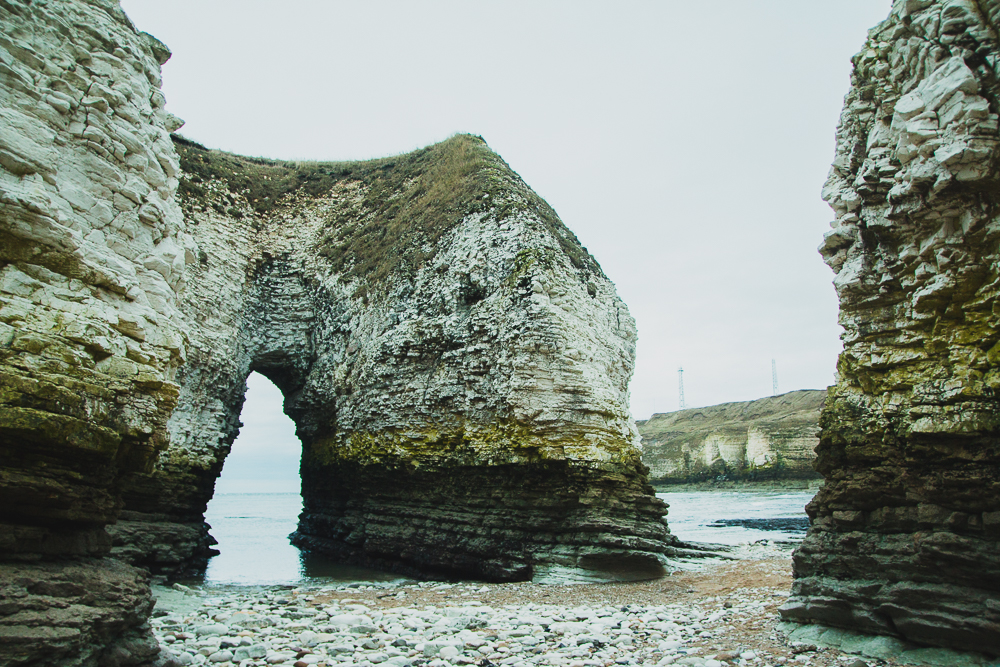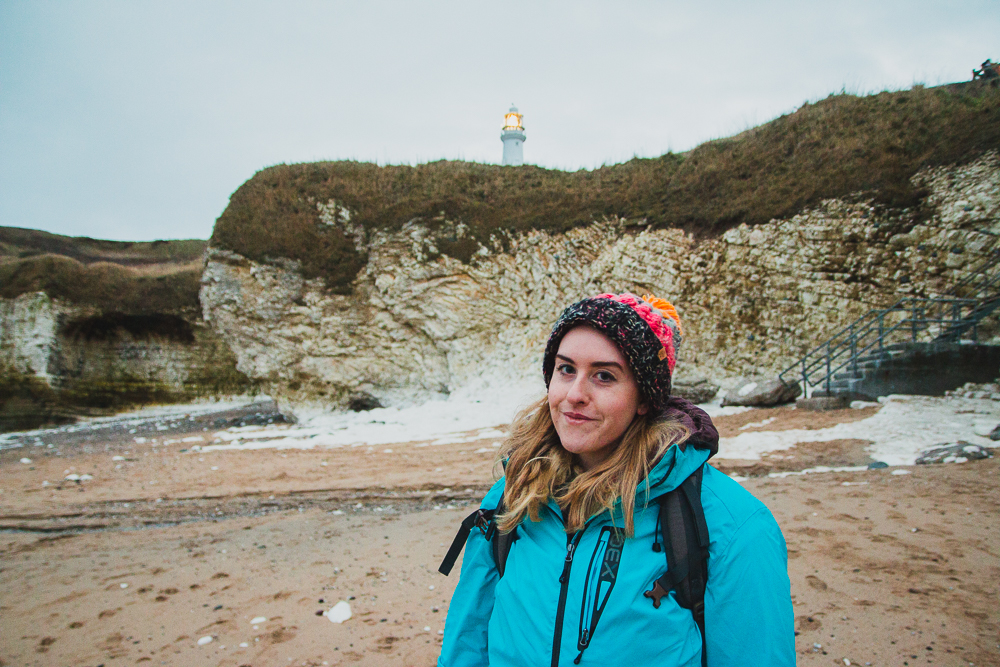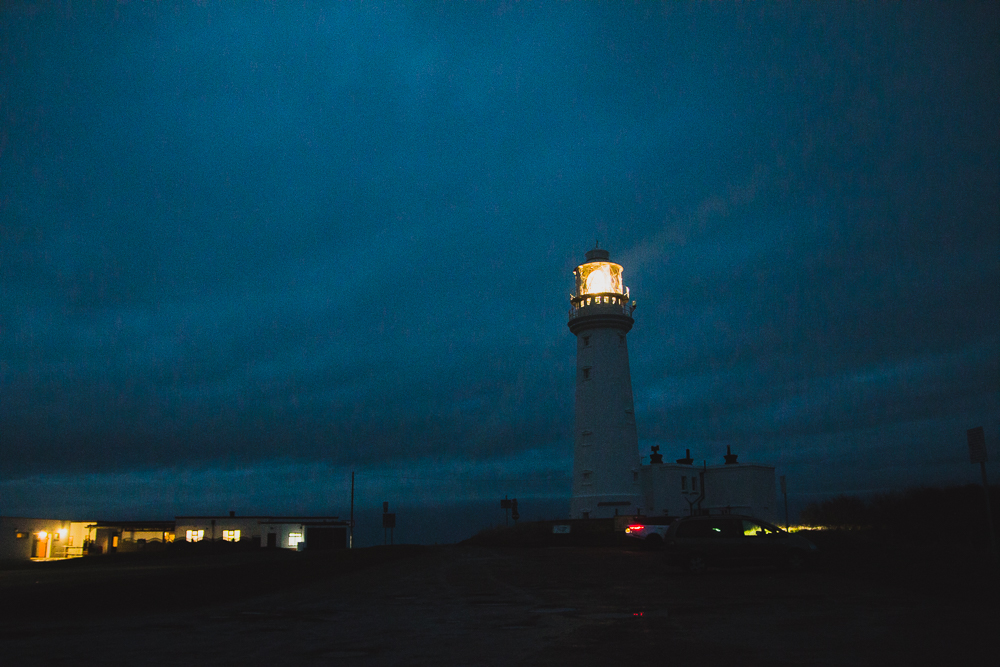 When the tide is out, there's loads of little caves to explore. The tide goes out really far, but when it comes in most of the beach is covered and the areas you can explore are cut off, so just be careful of the tide if you do head down there as you don't want to get stuck in one of the little coves! The cliffs are huge, which you don't realise till you're down there inside them. Shane was loving exploring them, but I was getting anxious about the tide coming in, as it came in pretty quickly.
You can see how high the water comes up with the tideline on the rocks. It'd be quite deep! We hung around the beach for a while until it got pretty dark then headed back up to the van. We sat there for a while though, just watching the light spinning in the lighthouse. Aren't they so mesmerising?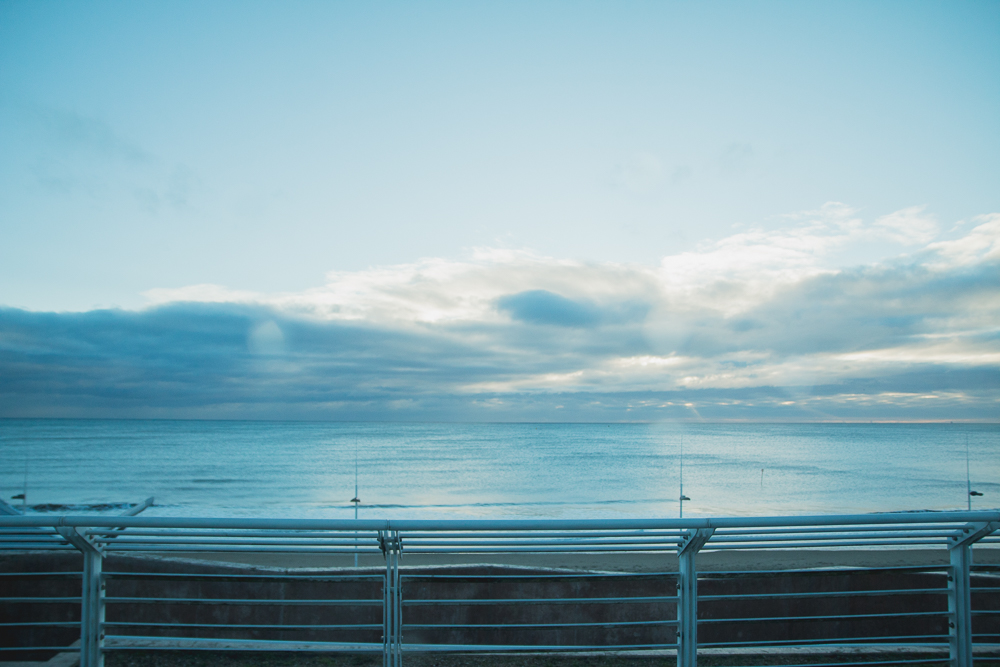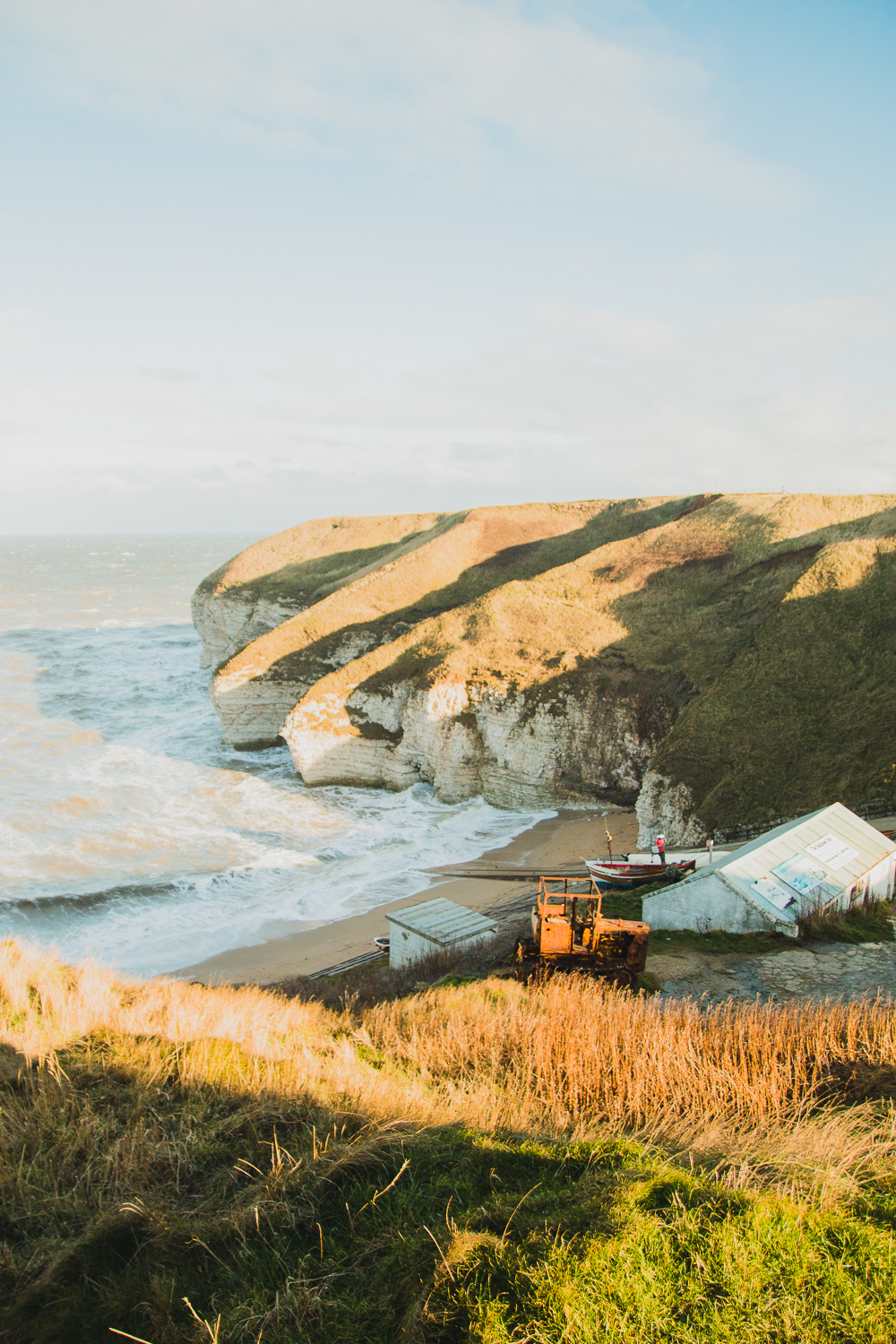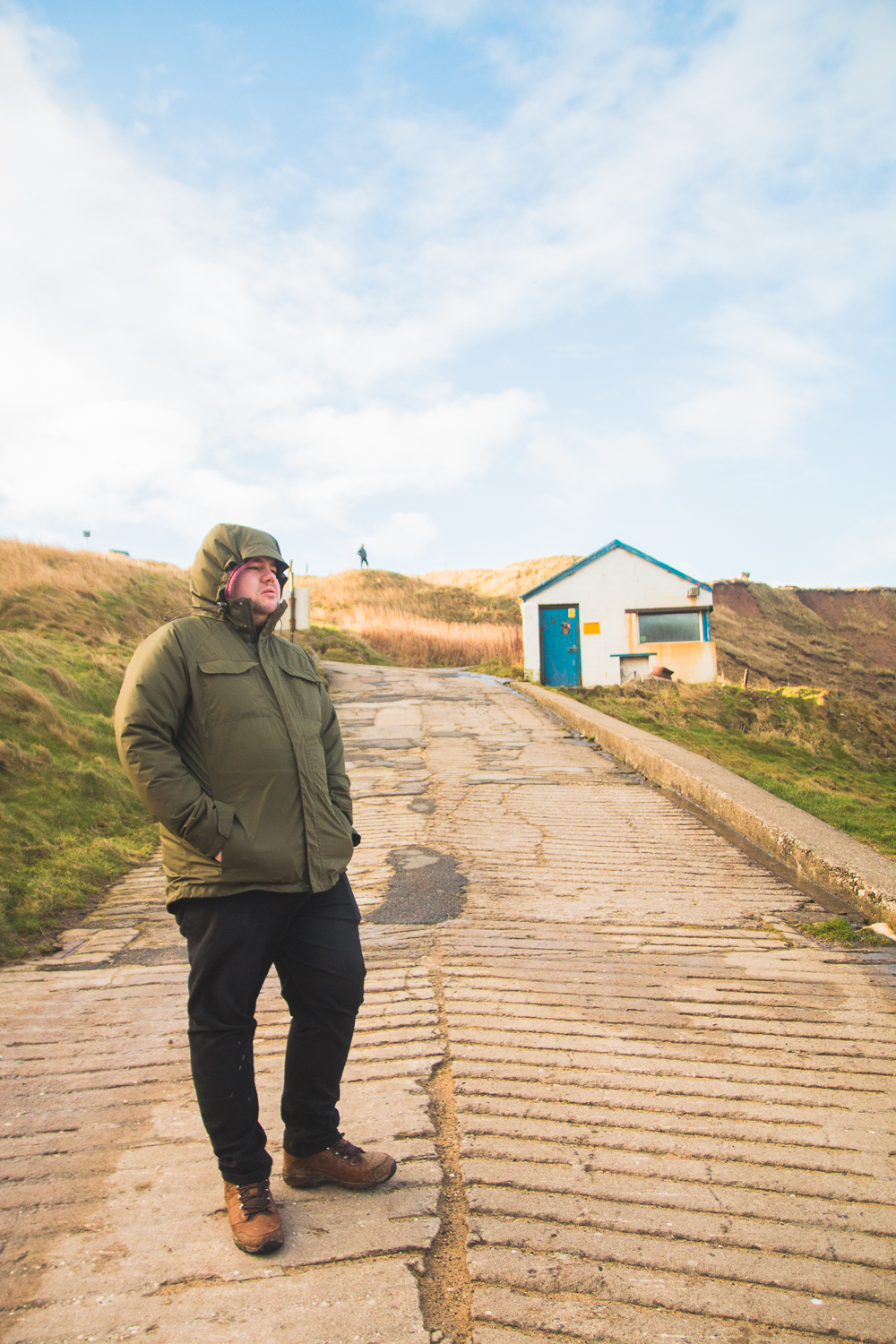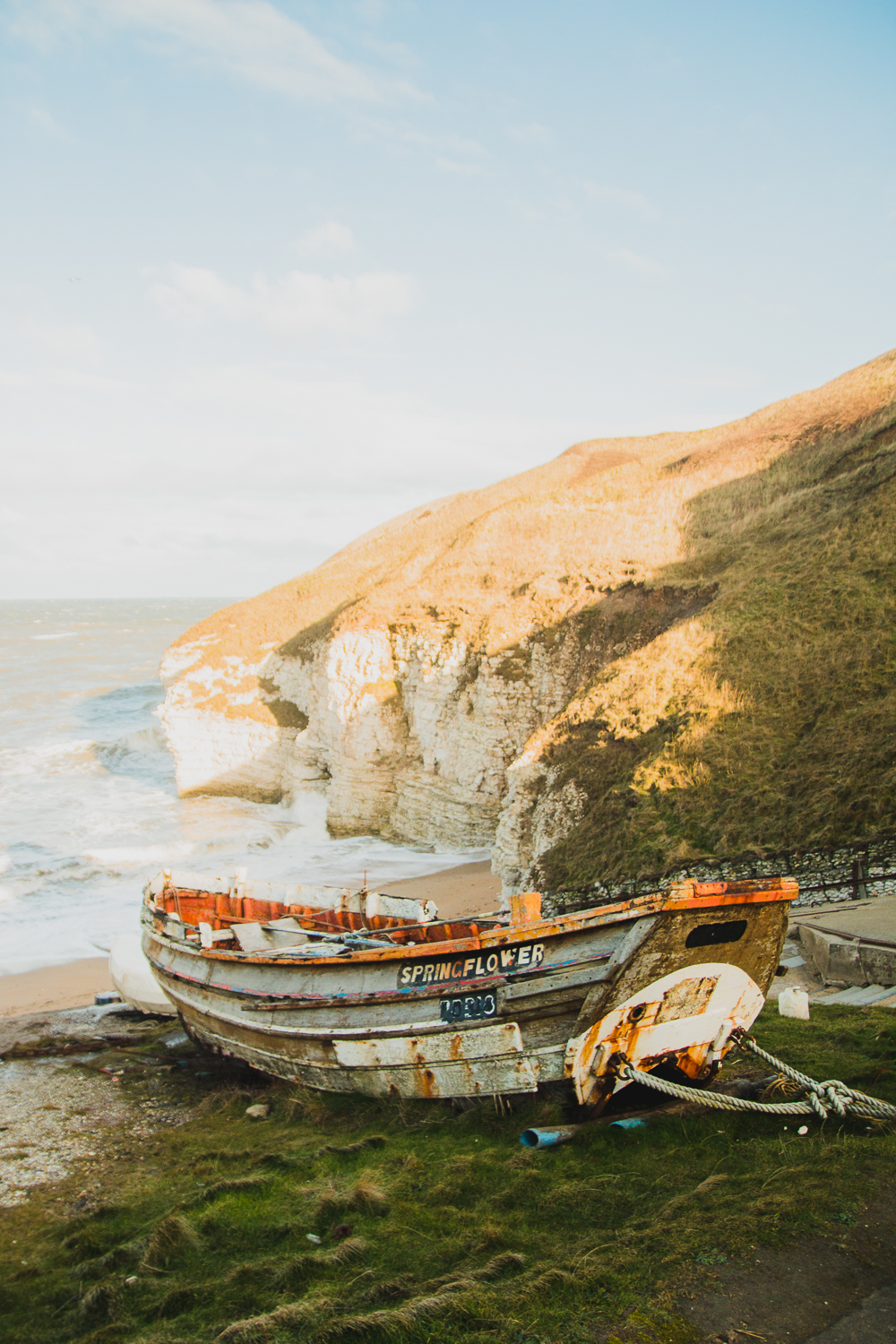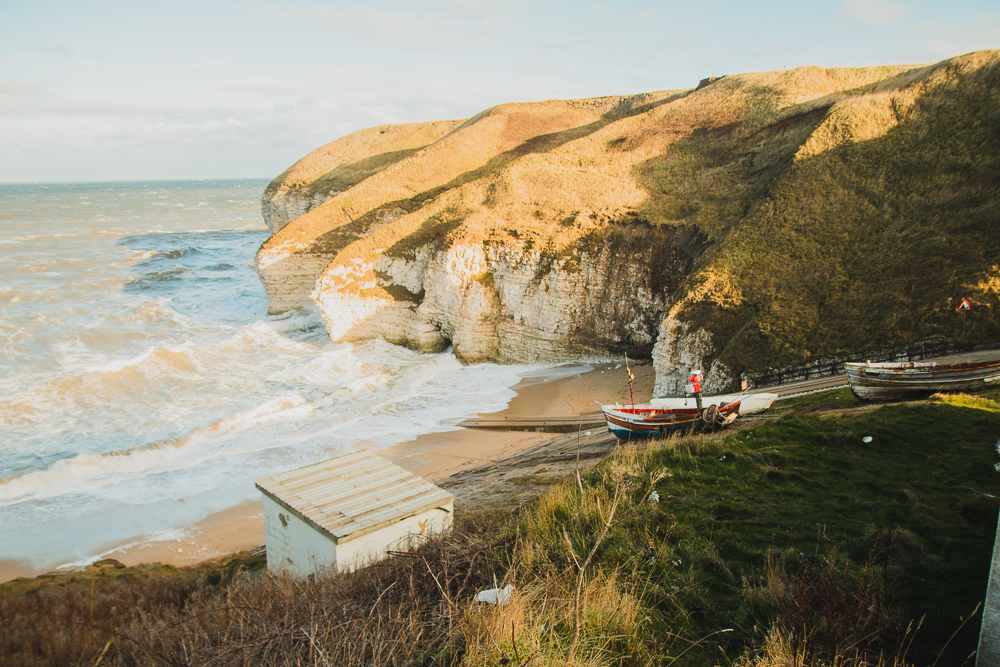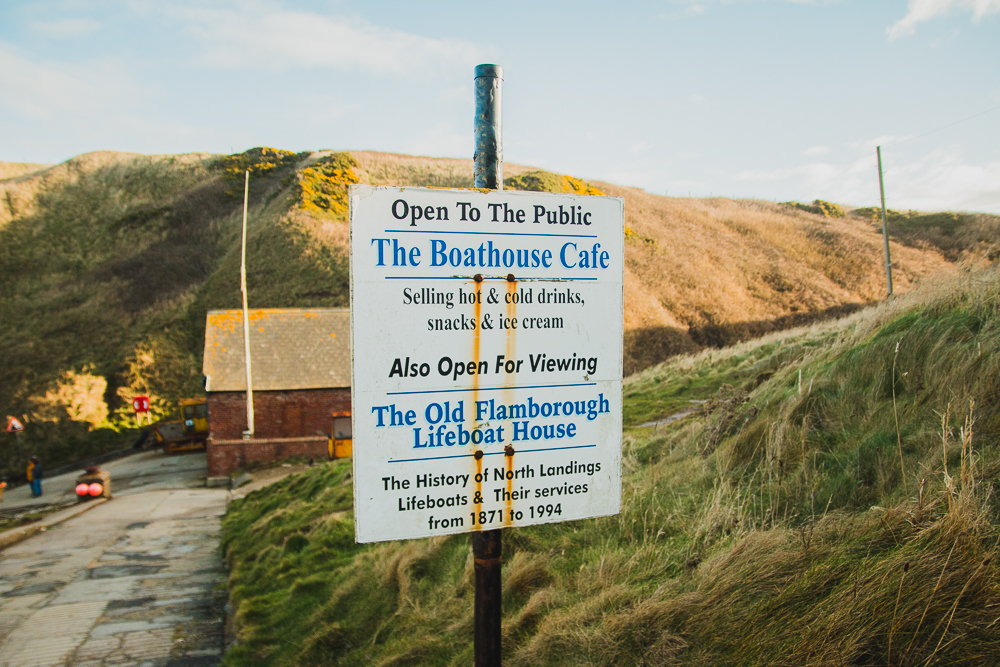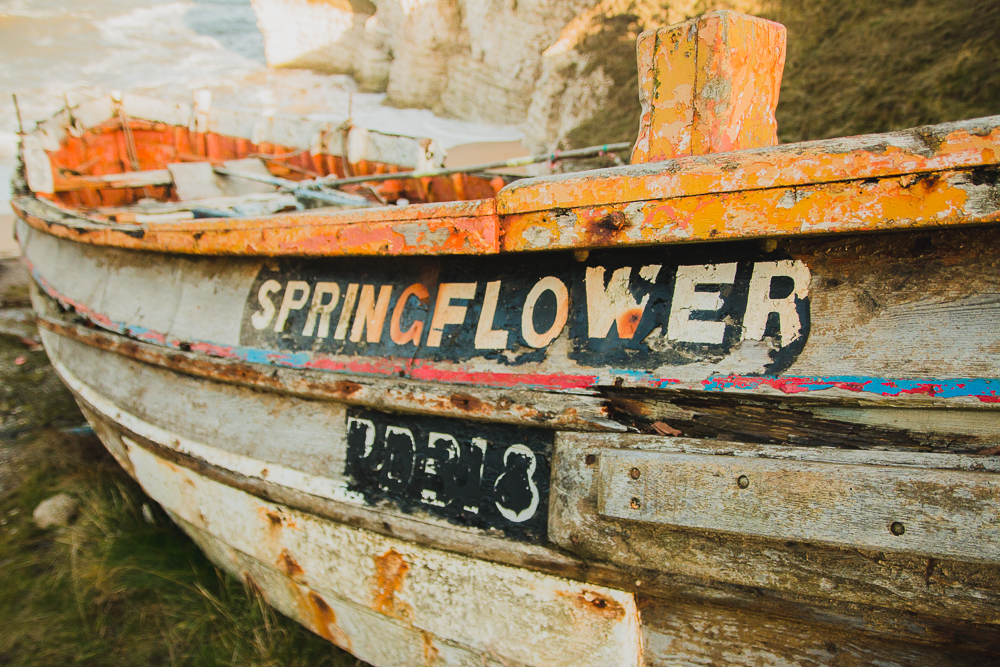 North Landing
After finding a little parkup for the night in Bridlington, we headed to the beach the next morning where it was suprisingly so calm! There was a storm on it's way though, and by the time we arrived at North Landing beach back at another area of Flamborough Head, the wind was insane! You can actually walk all along the cliffs between Flamborough Lighthouse and North Landing which I think was around 2 miles.
When we stepped out of the van it was SO windy. I think it was around 35mph winds that day so it made it feel bitterly cold too. I couldn't take my hands out of my pockets for too long as they just turned to ice it was that bad! We were going to head down to the beach, but seeing the waves and the power we had, we along with everyone else, decided to stop at the ramp for the launch boats instead.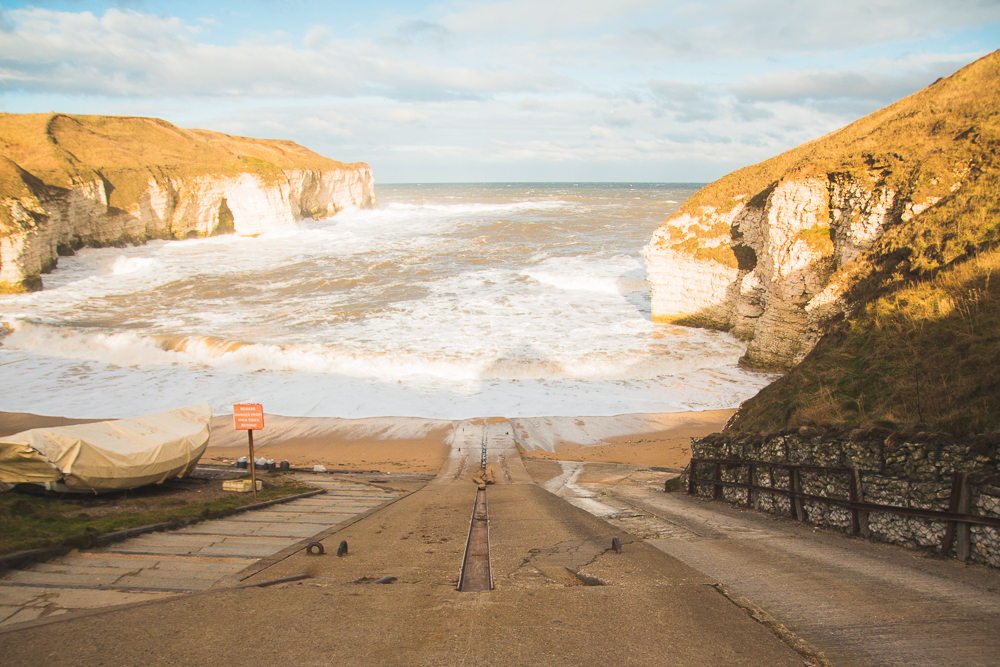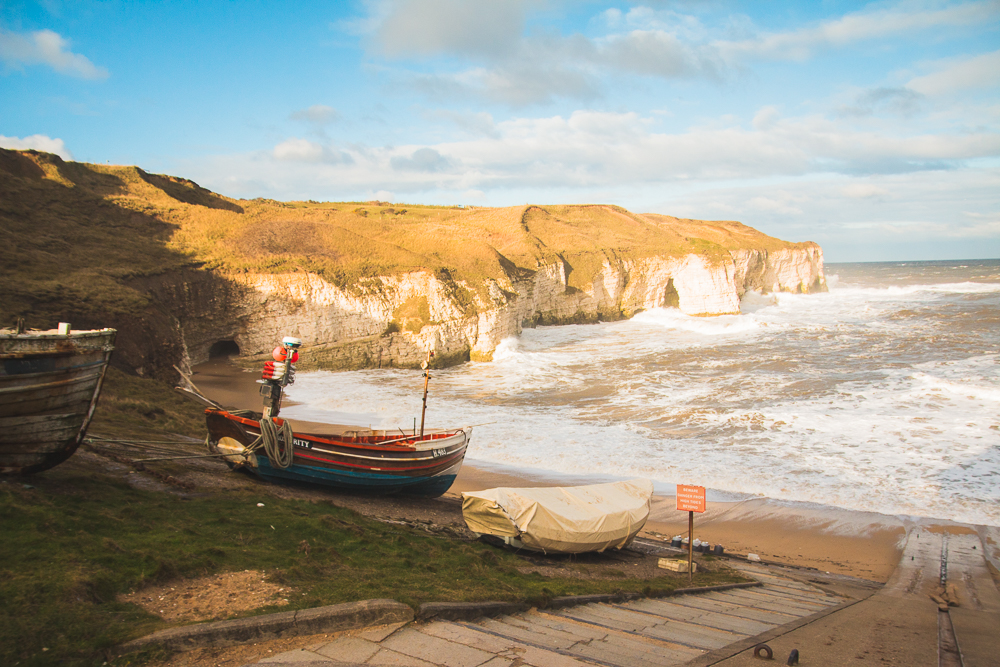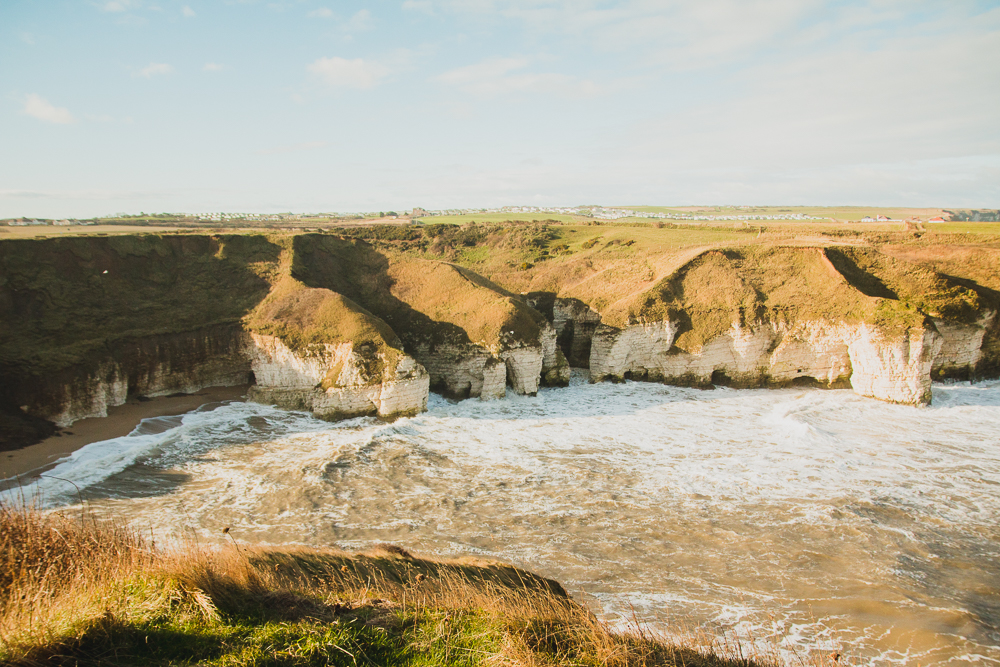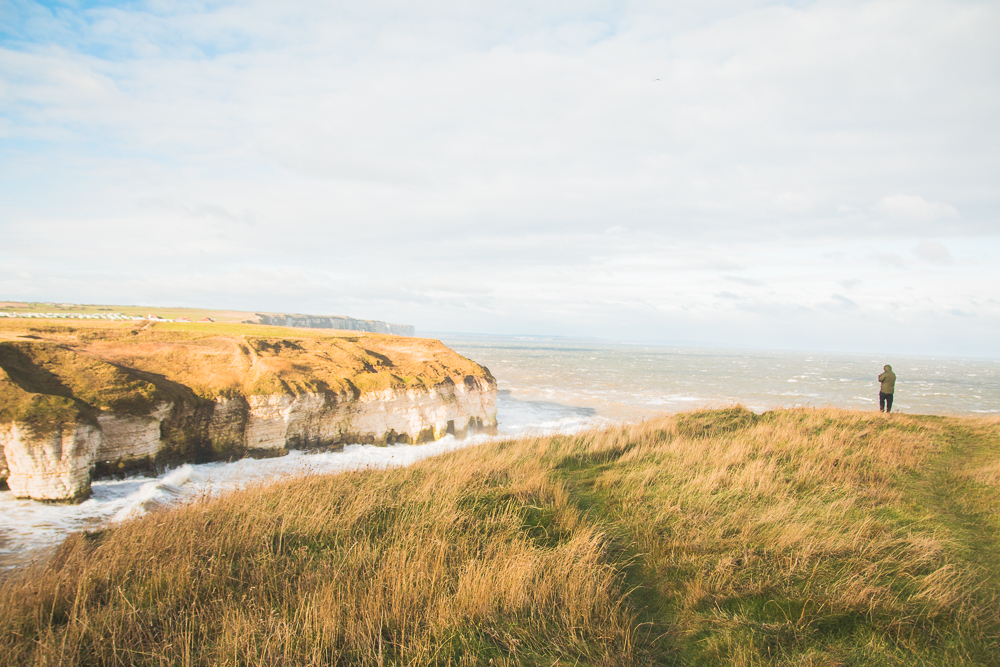 We decided to head for a little walk along the cliffs, and we were getting blown around SO much, but luckily it was away from the cliff rather than towards it. I've never been in wind like that before, but I was actually struggling to walk it was that bad! The trail was so muddy so we'd be walking along trying not to slip over and then just be whacked with a huge gust. I'm surprised I never fell tbh, though there were a few close calls haha!
The views from the top though were amazing! I could imagine in the summer on a lovely warm evening it'd be lovely to grab a picnic and head there. If we had more time we'd have done the full walk along the coast, but we had to head back home ready for work the next day, not before cooking up some toast for breakfast in the van. I'd definitely recommend a trip there if you're ever in the Yorkshire area!
Follow
Save