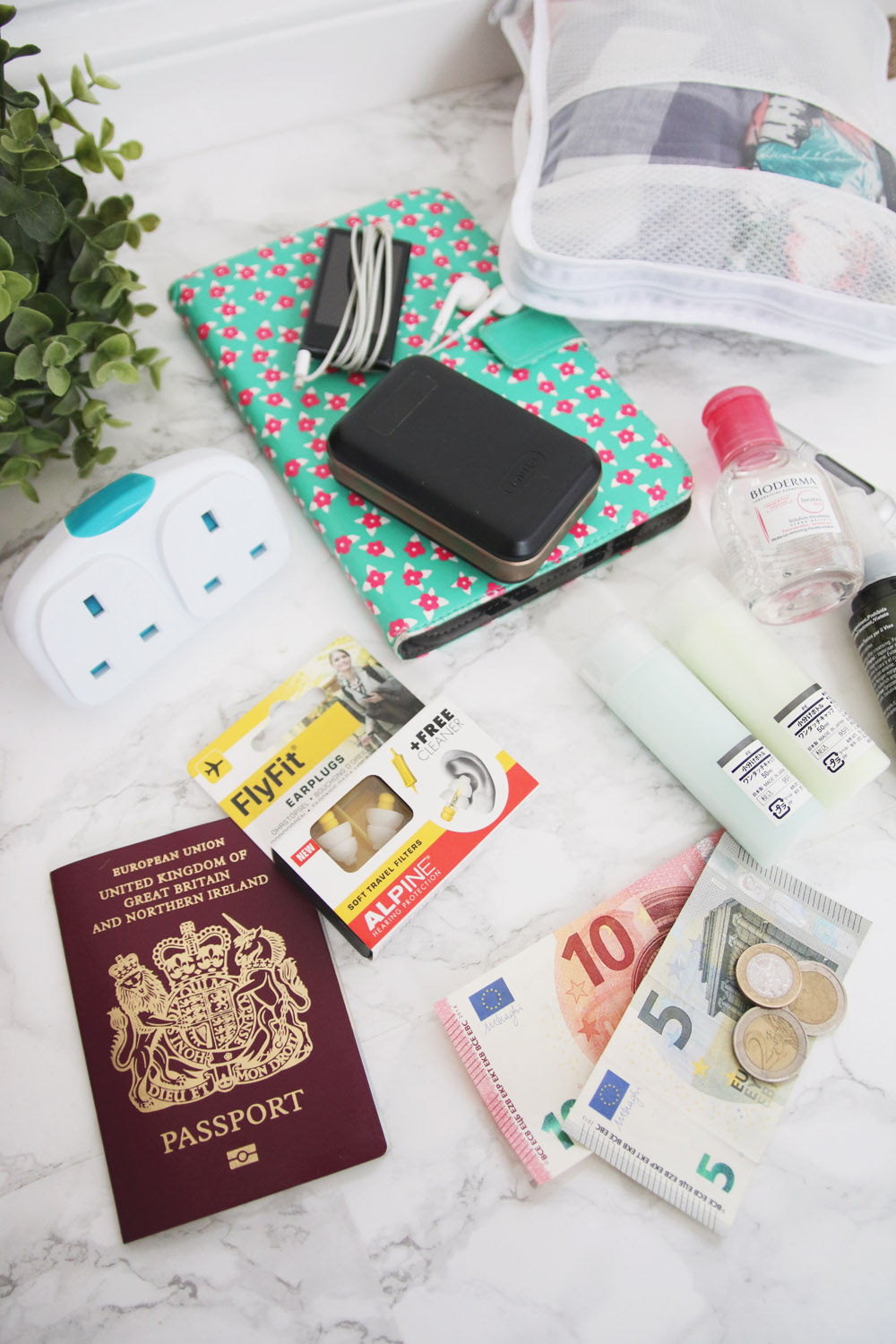 My Travel Essentials
Since we've just got back from a couple of short breaks away, I thought I'd share a few of the things that I can't travel without or that I always find that they come in handy while flying or travelling. I've missed off the obvious things like cameras etc, but I'm sure most of the things here are things that most people would pack anyway, but you never know.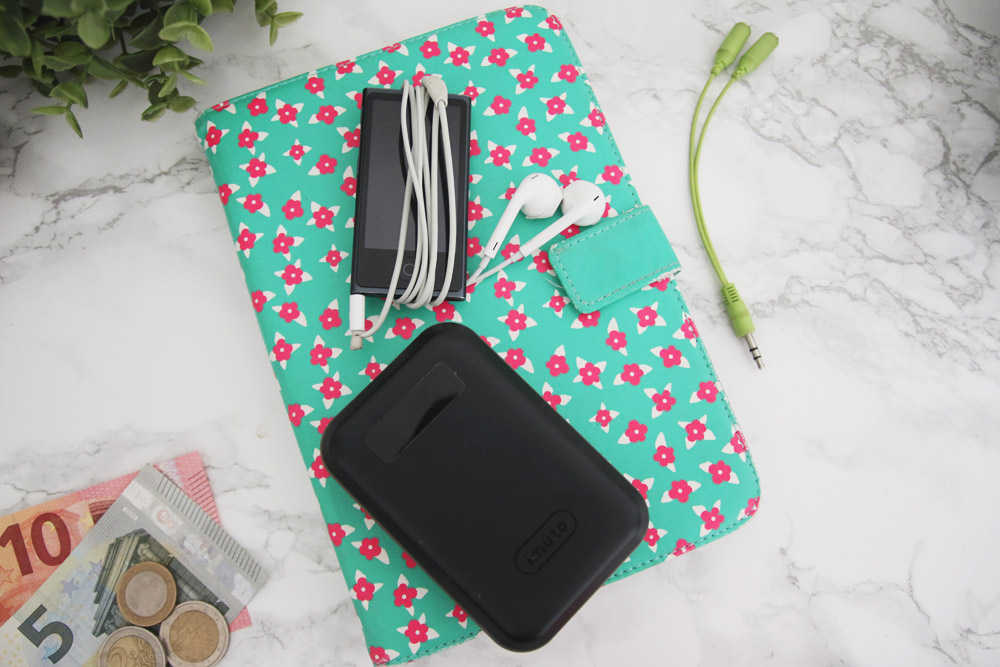 Entertainment
I can't go anywhere without my ipod & ipad. I always listen to music on my ipod as I don't like to use up too much battery on my phone (it dies quickly), so that's a must. We usually take a headphone splitter too, so that both Shane and I can listen to the music at the same time.
I also love my ipad (or any tablet). I've got the kindle app loaded with books to read on planes or trains, and if I get bored of that, then it's full of games.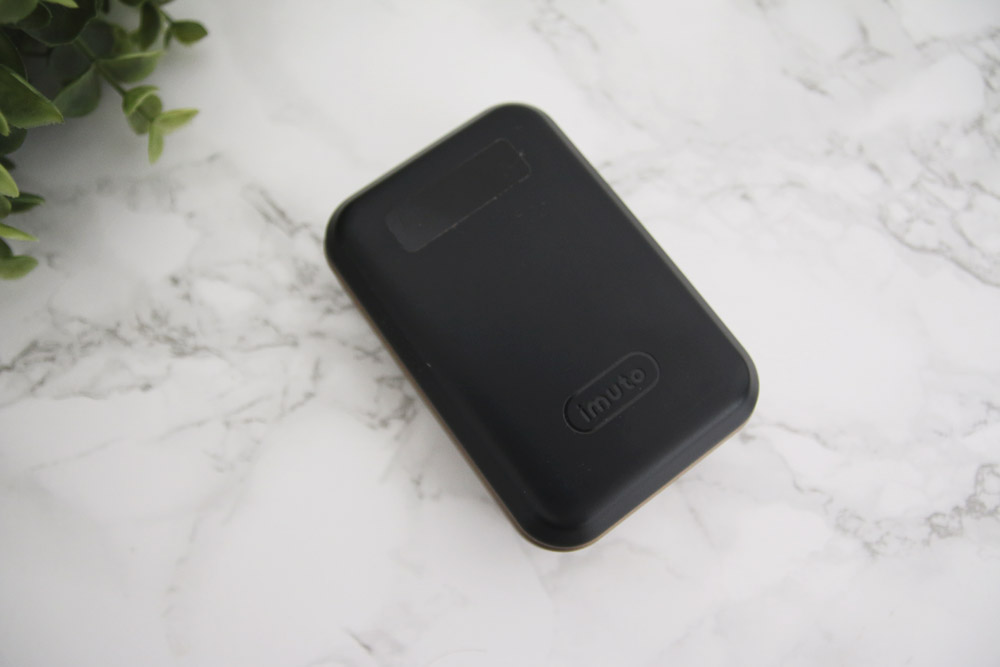 Portable Battery Charging Pack
This has come in so handy the past few trips! We use the imuto 20000mAh battery pack which has been amazing for us, though there are so many other options available. I love that this one has two usb ports, so we can both charge our phones at the same time. It also shows the remaining power percentage that is left too while being used.
We used it so many times over the holiday, with me being obsessed with instagram, maps, photos and googling for information while we're out, it drained my phone battery so quickly. We'd just get this out while we were at lunch and just recharge it up again. It can charge both of our phones together a couple of times, so it holds a lot of power.
Travel Pillow
I can't fly without a travel pillow (I've bought so many at the airport because the amount of times that I've left mine at home). I always tend to fall asleep on planes and end up waking up with a sore neck so I love to have a travel pillow with me. I've also used it when the pillows in the accomodation are a little crappy, so to give it extra height, I've stuck it under the pillow. I also can't sleep without a teddy, and whenever we only take cabin bags, I can never fit my teddy in, so it also comes in handy as a backup teddy hahah!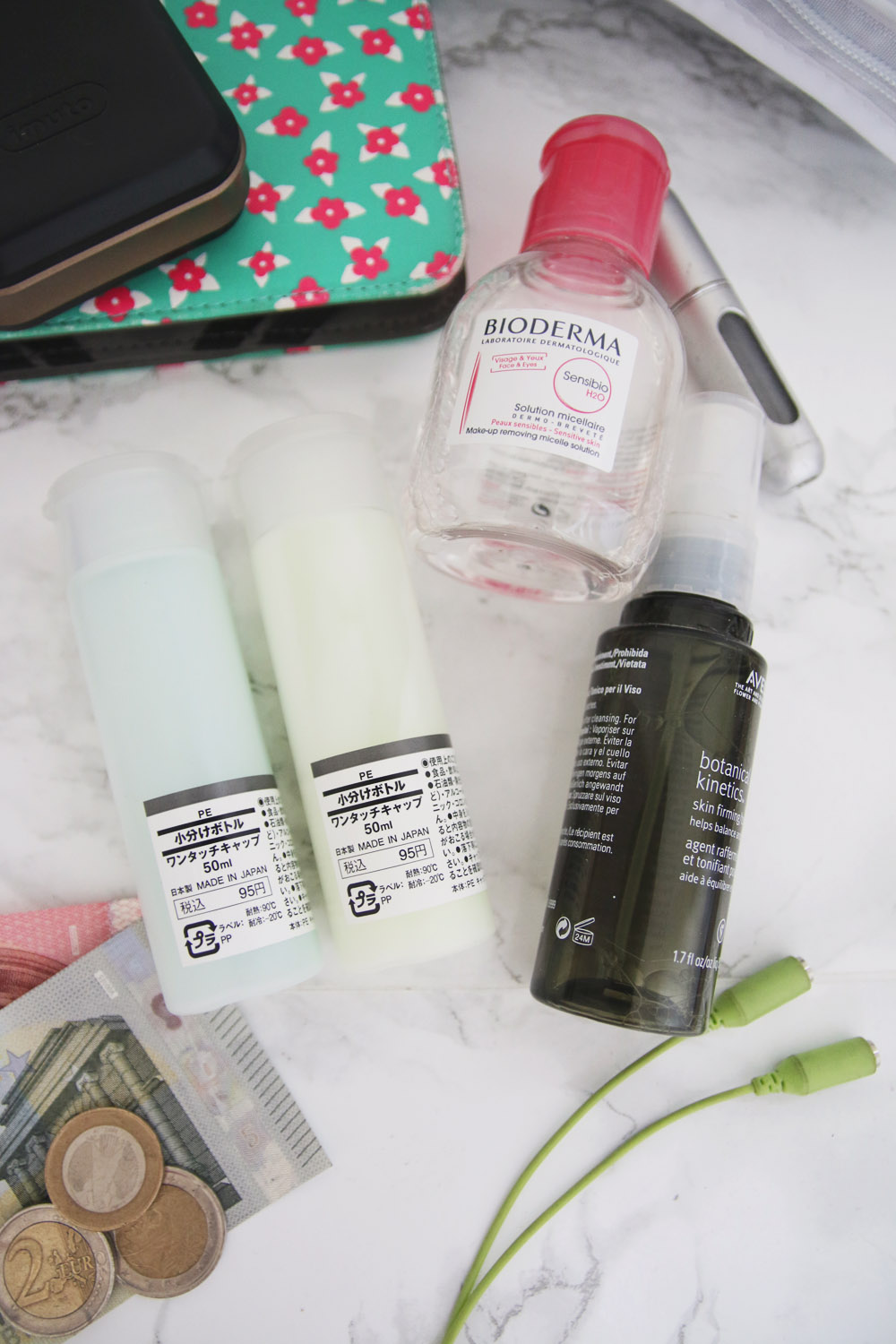 Travel Mini's
I used to be that person that would take my whole shampoo and conditioner bottles taking up so much room in my suitcase. My mum always used to tell me to buy the little bottles to decant into but I never listened. Now I love them as they come in so handy for when you're only travelling with cabin luggage!
I use these muji containers, as you can get them in literally every size and spray/pump imaginable. They even do little pots for decanting foundation and moisturiser. I also try to buy mini's of my favourite makeup to take like my mini Bioderma.
A mini first aid kit is usually useful too, with a couple plasters and painkillers as I usually forget to take them.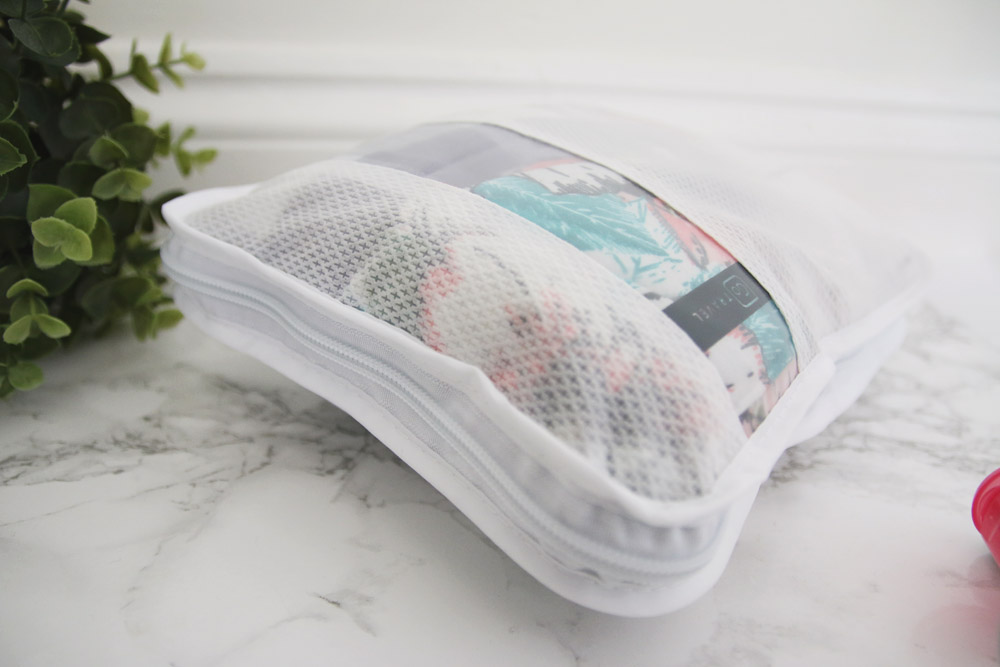 Packing Cubes
I had a huge issue with trying to pack a carry on suitcase with us on our recent trip to Dubrovnik, as I'm used to using our Cabin Max Backpacks which fit a whole lot more, and I found that the packing cubes helped so much! Shane was sure they took up so much more room than just packing the clothes, so I tried it both ways and they are so much easier! They literally compact everything down into the tiny cube and keep it all together. I've got these ones and love them! I also found that rolling clothes takes up so much less space.
Flight Earplugs
If you're like me and suffer with excruciating ear pain when you fly, these earplugs are amazing! I always get the worst pain when landing (it's fine for takeoff), and I've found that these are the best for the pain.
You simply put them in before takeoff and leave them in until at cruising altitude, then put them in just as the descent is starting, and take them out after you land. Although most of the reviews on amazon said that they got no ear pain whatsoever using these, I did, but it was a whole lot better than my previous flight earplugs from boots, and I could actually feel my ears popping during the descent, which they don't usually do.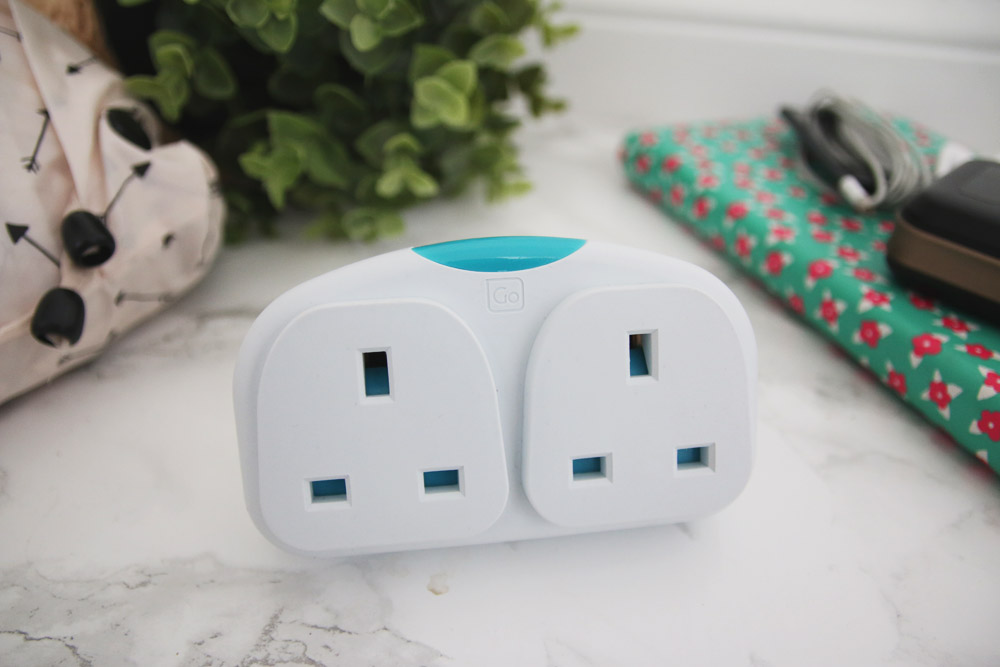 Travel Adapter Plugs
Since we take so many electrical devices with us while we're away (2 laptops, 2 phones, 2 cameras and an ipod/ipad at least), we like to make sure that we're got enough plug sockets. I love this duo travel adapter which converts one european plug socket to two uk plug sockets. When we travel with hold luggage, we usually take extension leads, but with only cabin bags, these come in handy. I've got two of these and a couple singles just incase, and they're the best thing ever!
Money
Ok, so this one might seem a little obvious, but I always forget to exchange money and have to end up doing it while we're out there or last minute before we go. Luckily, most travel agents stock the main currencies like Euros, Dollars etc, but some of the less common ones have to be ordered in. Well, I forgot to get Croatian Kuna and ended up with a little situation on the first day of having to find cash points because all the currency exhange places in Old Town Dubrovnik only accepted cash, which we didn't have either.
We also had a little situation when we got to Montenegro, as we had told our banks that we were travelling, but when we went to get Euros from the cash point (as we also had no euros), they had actually blocked both of our cards (fuming was an understatement). So we ended up having to withdraw cash from a credit card resulting in higher charges.
We definitely learned the hard way to make sure we have cash or a travel money card before we go. We usually use travel money cards as most places accept card these days and just take a little cash with us, but only certain currencies can be loaded onto them, so check before you go.
I hope some of these have come in handy? What are some of your travel essentials? It's always good getting new ideas!
This is not a sponsored post in any way and all opinions are my own.
Save
Save
Save