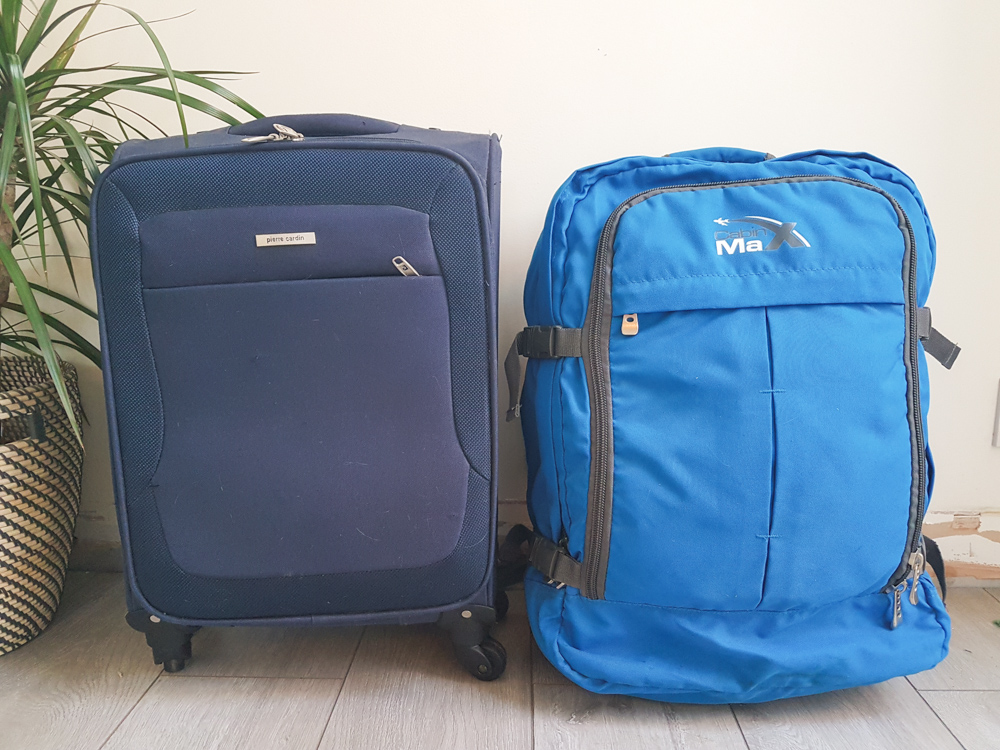 Cabin Suitcase or Cabin Backpack
I'm a big fan of only taking Hand Luggage on a trip and that's coming from someone who always used to pack an entire huge suitcase for a week long holiday, while packing half of it into everyone else's suitcase and still almost be over the weight limit. But since we've stopped going on week long all inclusive holidays, swapping those for short weekend breaks with budget airlines to save a bit of money, I've had to adapt to taking hand luggage only instead of paying £20+ per suitcase.
We use two types of hand luggage depending on the trip – cabin suitcases and cabin backpacks. Both have their pros and cons, so I thought I'd compare them against each other to help you make a decision on what's the better option for you.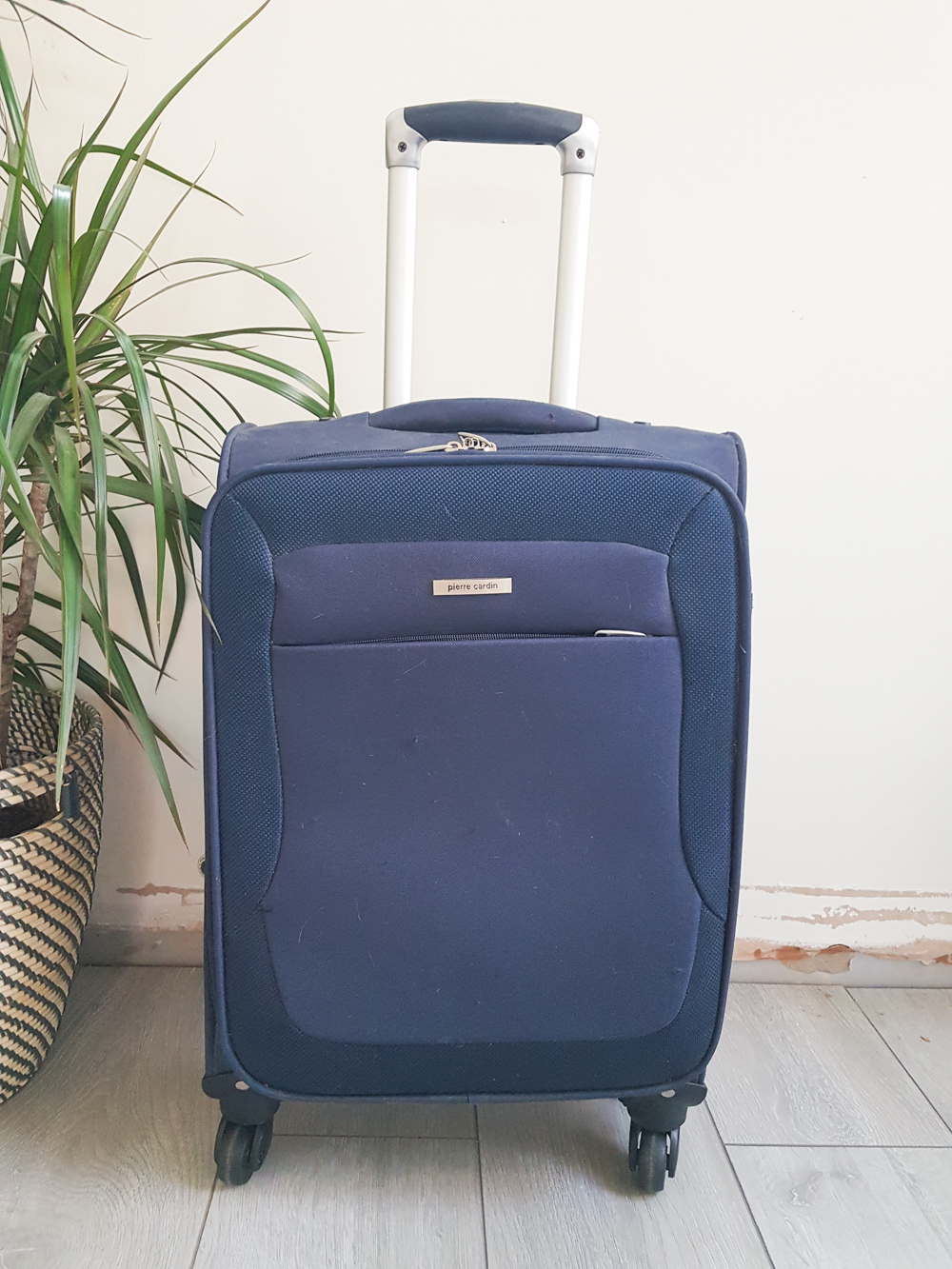 Cabin Suitcase
The main way to take cabin luggage is a cabin suitcase. You can get them in so many different sizes, hard shell or soft shell, 2 or 4 wheels and with loads of compartments or just the one. You can find any suitcase to suit your needs!
For most of our trips, we use cabin suitcases. We both have soft shell suitcases, with a front pocket and an expanding zip section, and I'm just about able to fit pretty much most of my items in the one suitcase (I'm still a little bit of an overpacker), but it's definitely do-able! We use the suitcases most, just because it's easier to carry our smaller day backpacks for inflight essentials and snacks and be able to wheel the suitcase around easily.
I like how the rigid frame of suitcases keeps everything in place, and you can play a game of tetris packing everything in neatly (I swear by packing cubes! They changed my life). We prefer soft-shell suitcases, mainly because they have the expandable area, and usually a few extra pockets for things like tickets and liquids.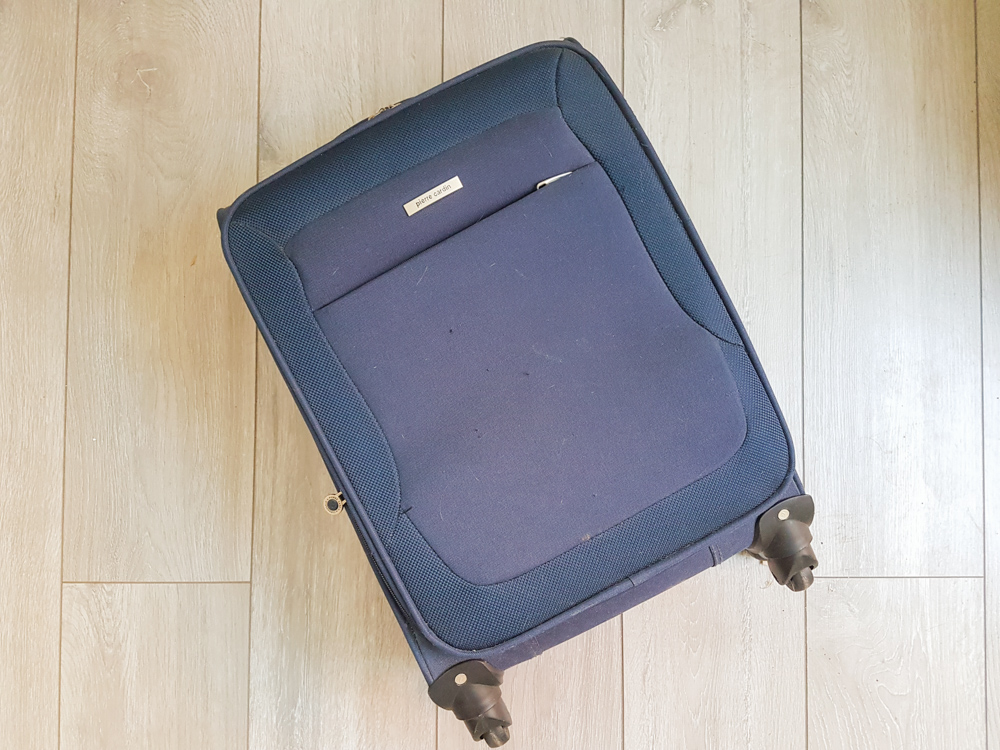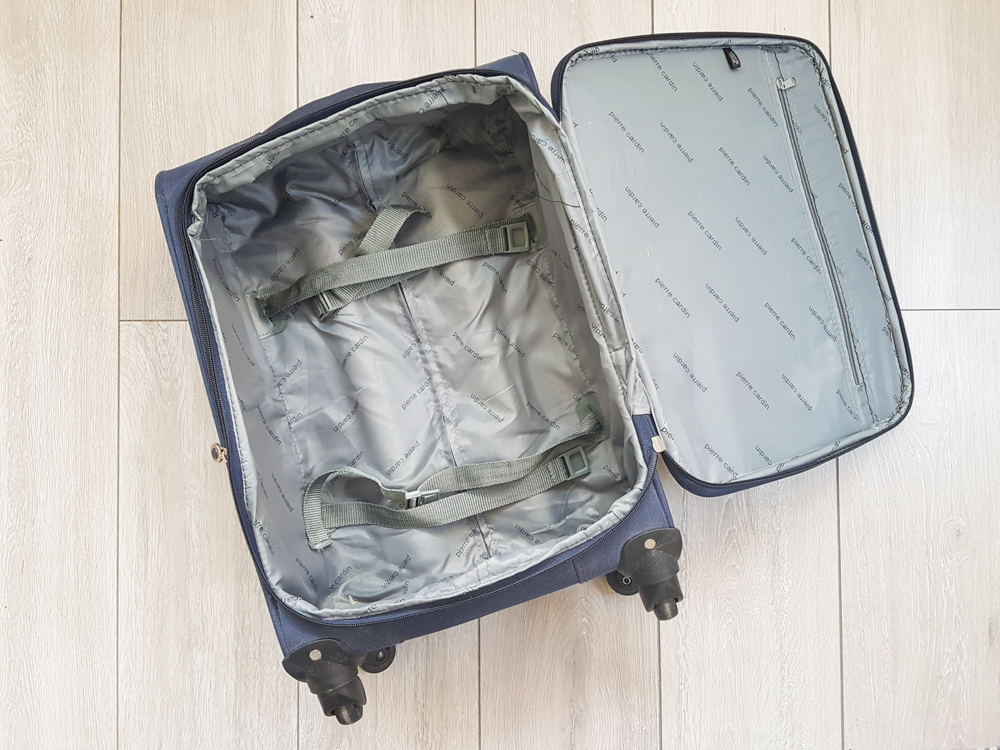 Cabin suitcases, while they're light, still do weigh a couple kg when they're empty. This means that if you're on a low budget airline and you've only got a 10kg allowance, you're only really using about 8kg of that allowance for actual items – the rest is the suitcase weight! We've never had an experience where we've had our hand luggage weighed though to be honest, so I don't actually know how much ours weigh when full (I should probably check that).
The other downside to cabin suitcases, is the size. While you can get them in all sizes for all luggage allowances, the wheels and handle do take up extra space – I think I loose about an inch in space along the underneath of my suitcase just for the wheels. I know some brands have designed the wheels to be inside the suitcase now, which is a little better and gives you just that extra little bit of room to use up.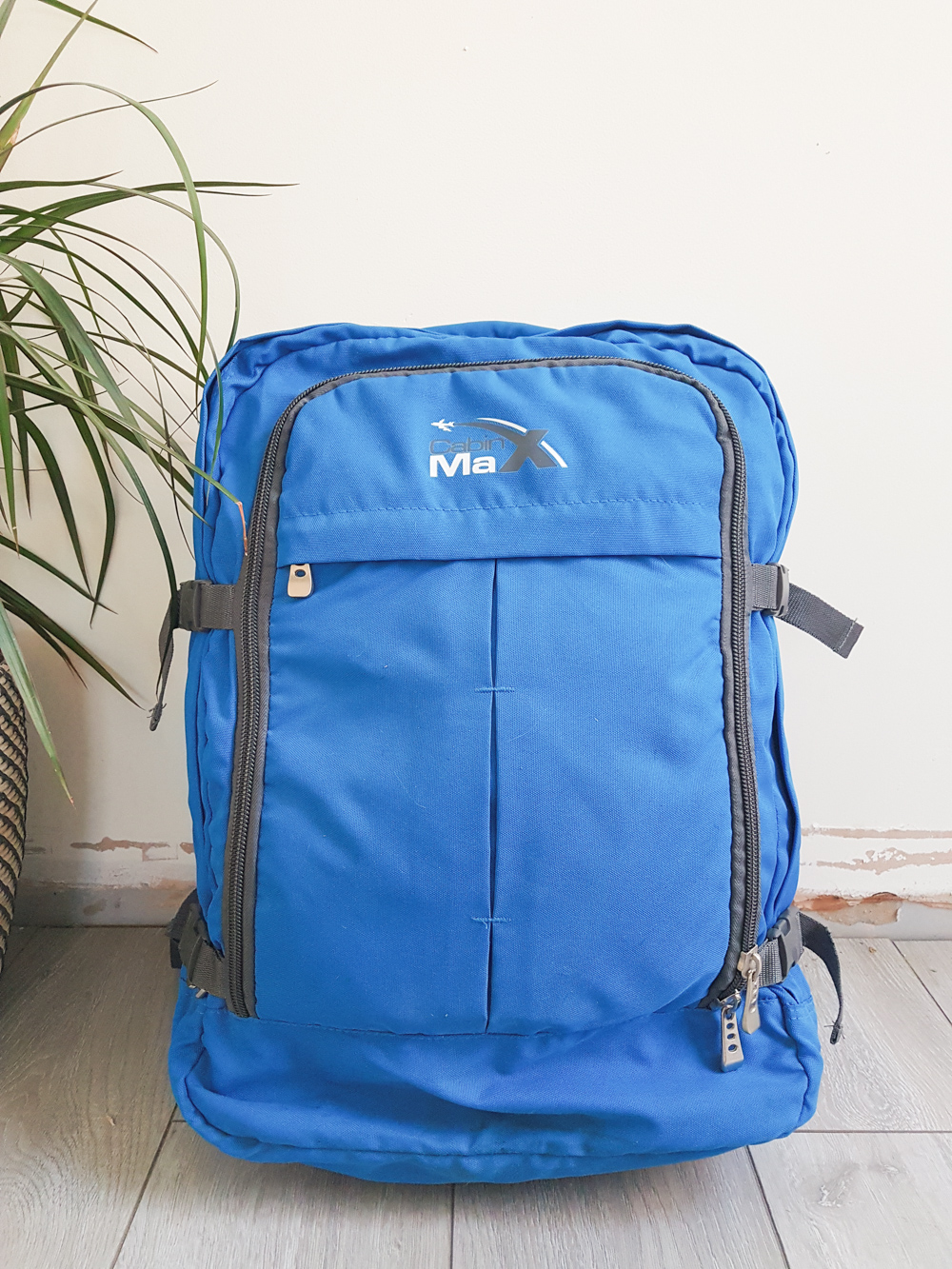 Cabin Backpacks
So the other hand luggage option is cabin backpacks. We use the Cabin Max Metz backpacks (you can read my review here). We bought them back in 2014 and they're still going strong! Obviously, you can't wheel them, though I think there are options out there for backpacks that you can wheel around, but our ones are just standard backpacks.
Again, there's so many different types that you can get depending on what you need to use them for. Some have sections for laptops, some have front chest buckles for better support when wearing them and others are just really simple backpacks with one or two compartments.
The thing that I love most about cabin backpacks is the weight. Ours weigh around 7-800g – that means for a 10kg allowance, you get to use almost the entire weight allowance! The only downside is that you do have to carry the weight around with you instead of wheeling it around, and if you've got a long distance to carry it, it can get super heavy!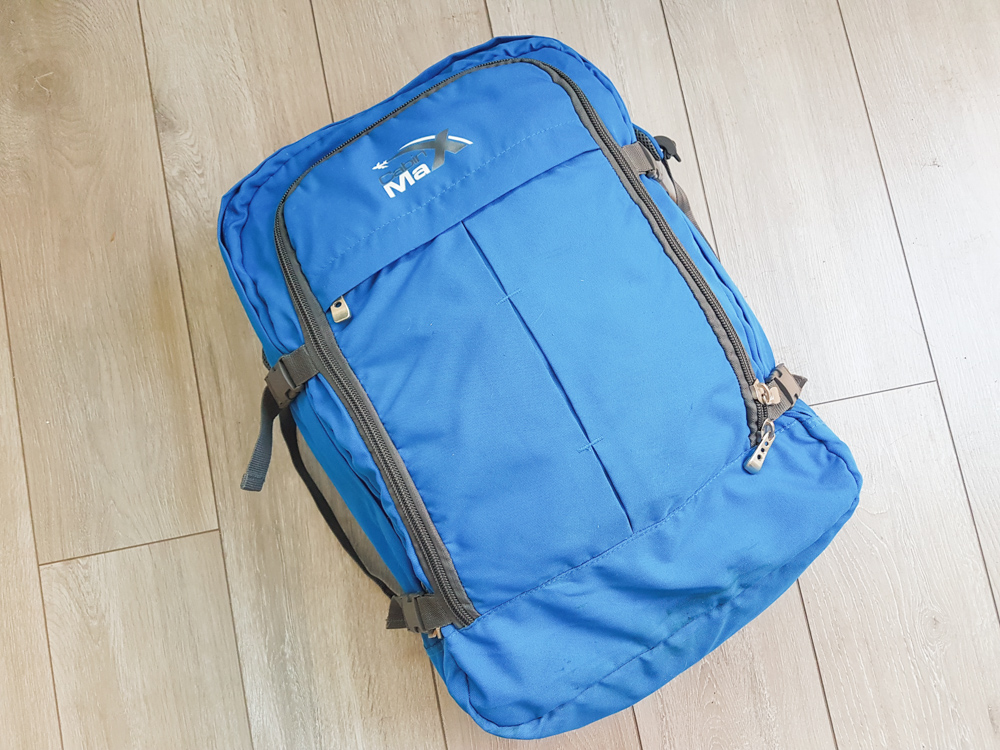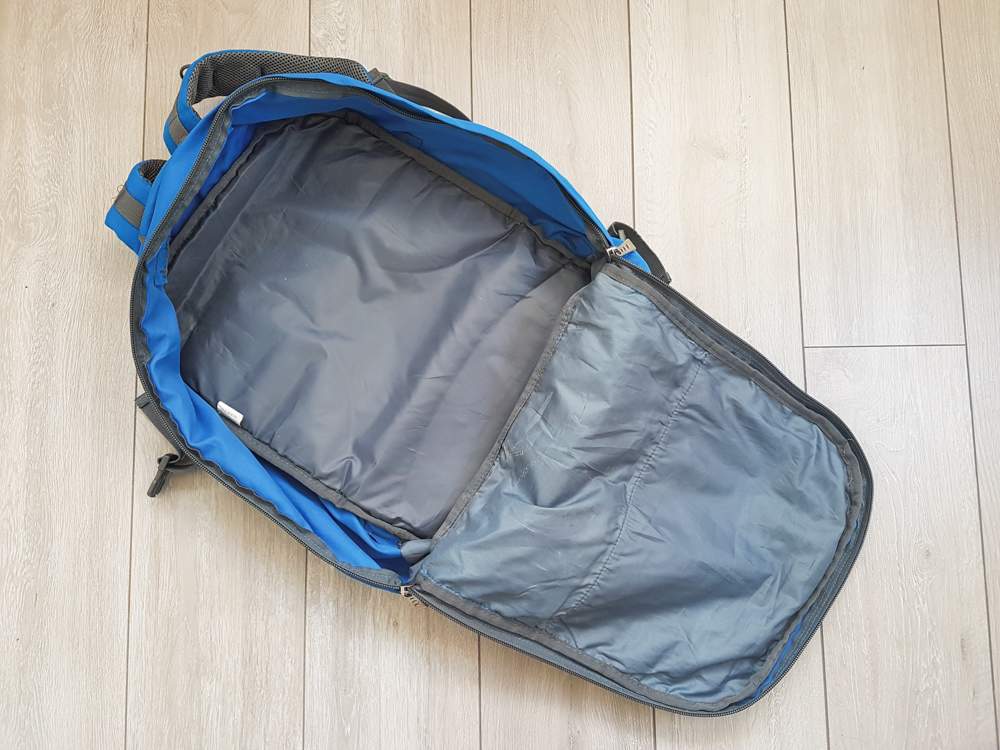 I do find them a little harder to pack though, because they have no structure to them. Things tend to move around inside and they can be a little lumpy once you've packed everything in and secured the straps. Getting things in and out at security can be a little bit of a struggle too, especially when you're trying to fit it all back in again neatly.
So I will say that what cabin luggage we take with us, totally depends on the airline we're flying with or the trip that we're taking. Ryanair have a 2 bag allowance – 1 big suitcase type bag, and one smaller backpack/laptop bag, so I can get away with packing a suitcase and putting my camera in my backpack along with all my in-flight essentials.
EasyJet have a 1 bag policy (unless you upgrade to priority and you can take a smaller backpack too), so I really struggle to take everything that I need in the 1 suitcase, so that's where the cabin backpack comes in handy – I'm usually able to squeeze everything in the one backpack.
We also use the backpacks when we go away in the campervan, because when you empty everything out, the bags can be folded so don't take up as much room inside the small storage space available. I definitely prefer the suitcases for ease of packing and carrying (or wheeling), but I feel like the backpack gives way more flexibility than a suitcase!
What hand luggage do you use for trips? Have you ever considered a cabin backpack before?
Follow
Save