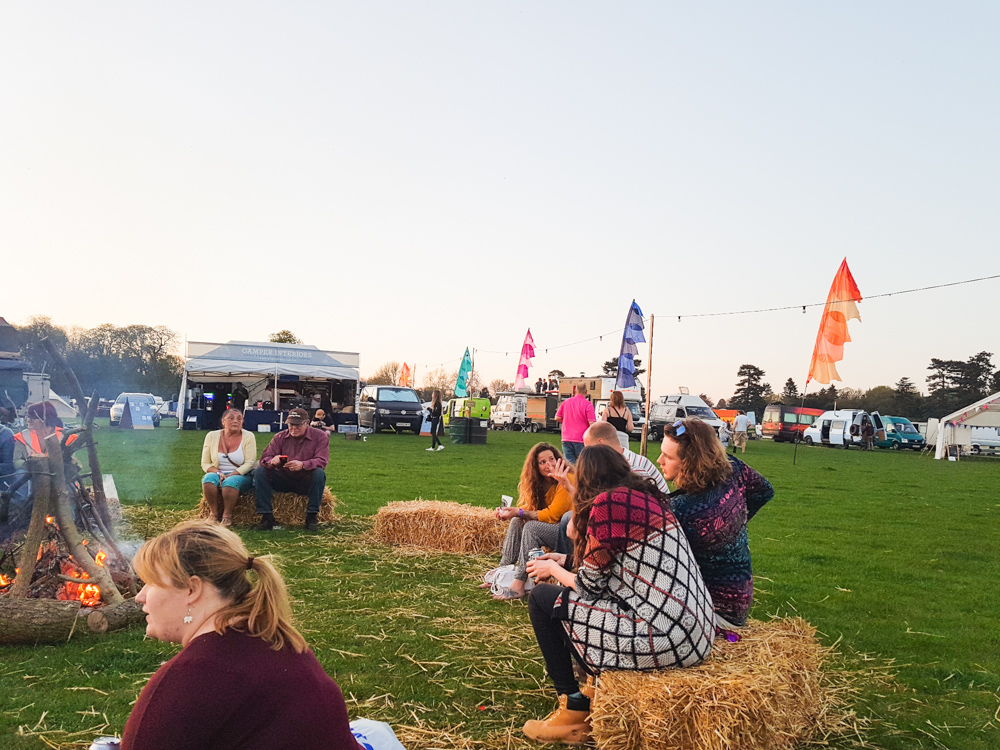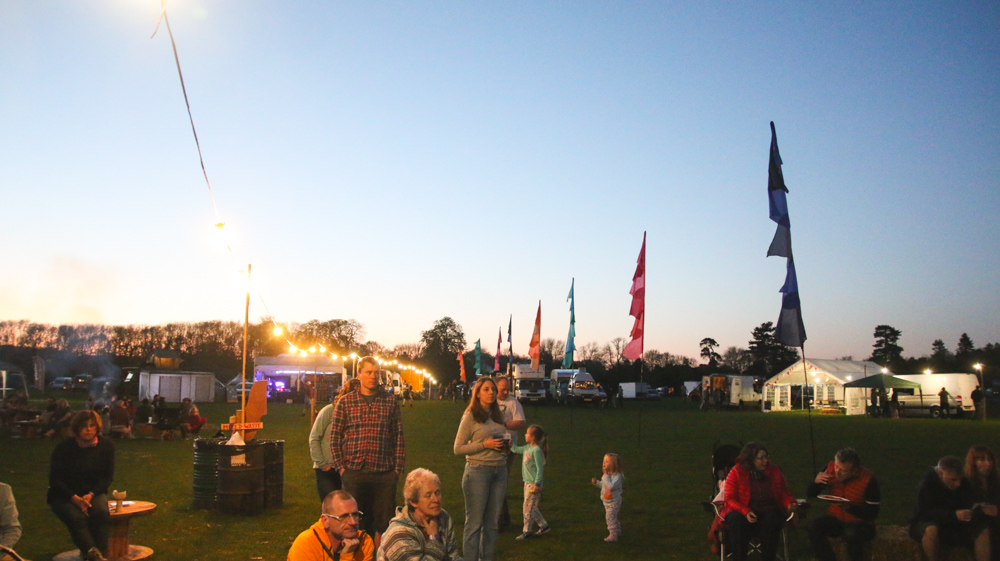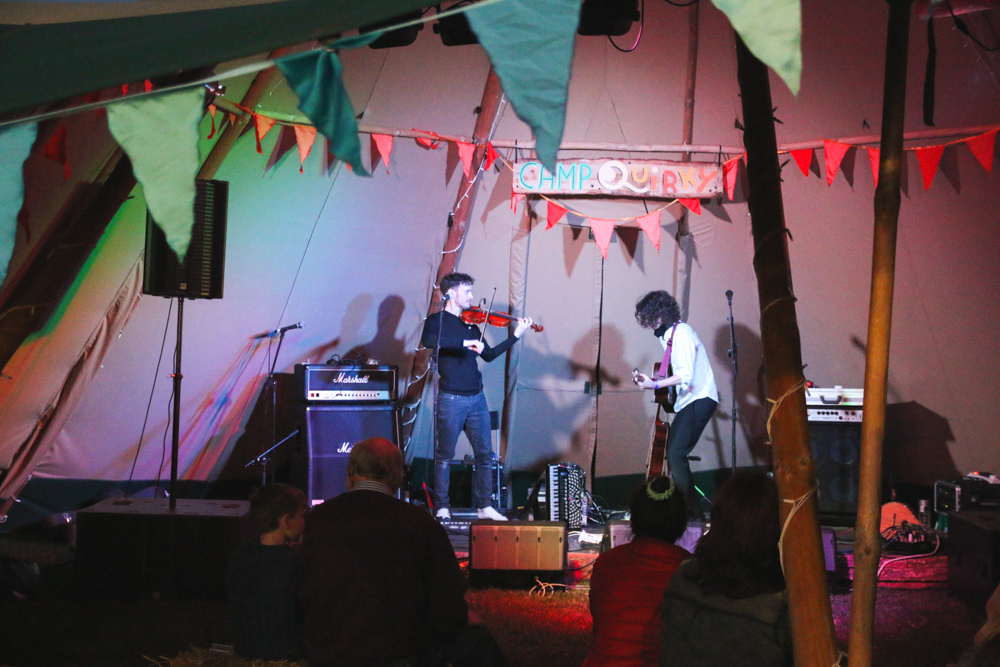 Camp Quirky 2018
A few weeks ago, Shane and I spent the weekend at an amazing handmade campervan festival called Camp Quirky, run by campervan hire company Quirky Campers. It's perfect for anyone who loves handmade 'quirky' campervans, whether you want to build your own van, are in the process of building one or have already built one (and it's so great for families too)!
We had the best few days there, parked up on our little spot by the main arena, chatting about #vanlife with so many amazing creatives and we were so lucky with the weather too – it was over that week where we were basking in sunshine and 25c weather!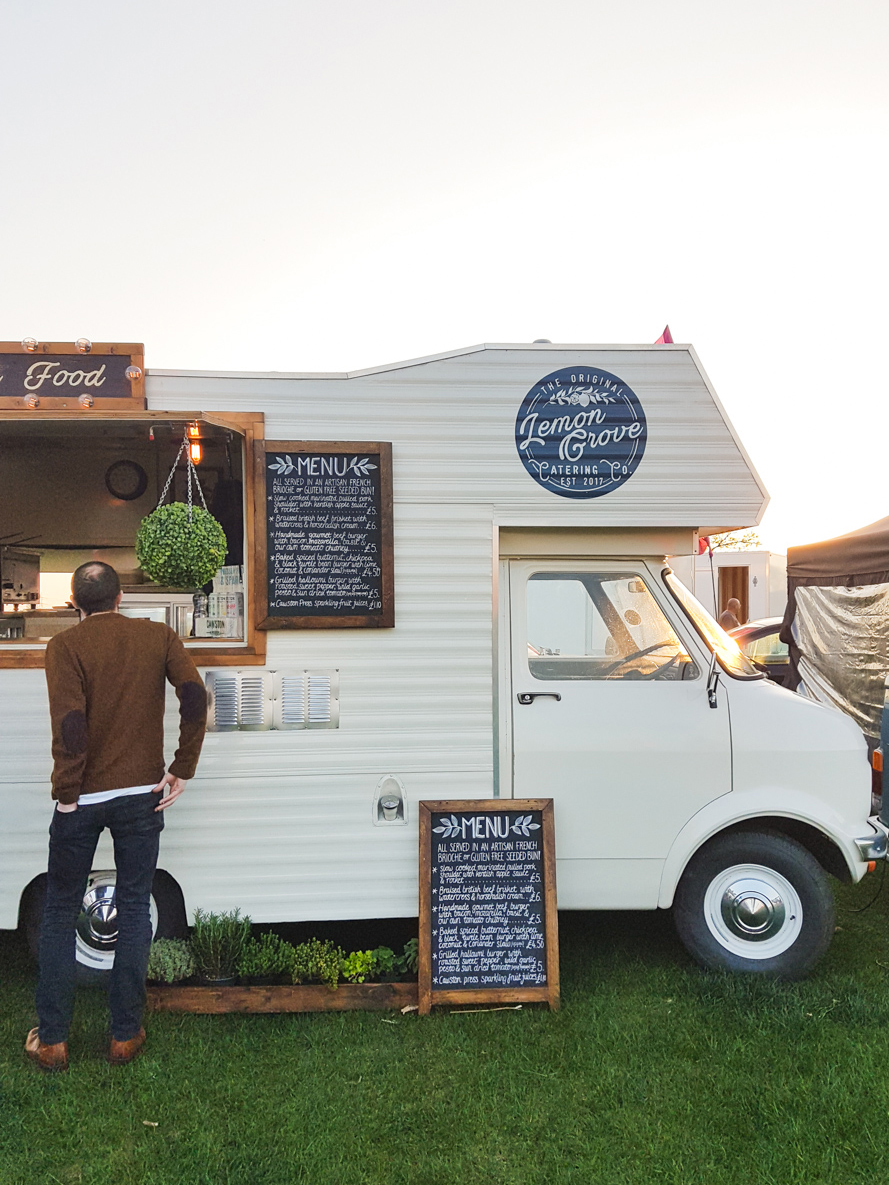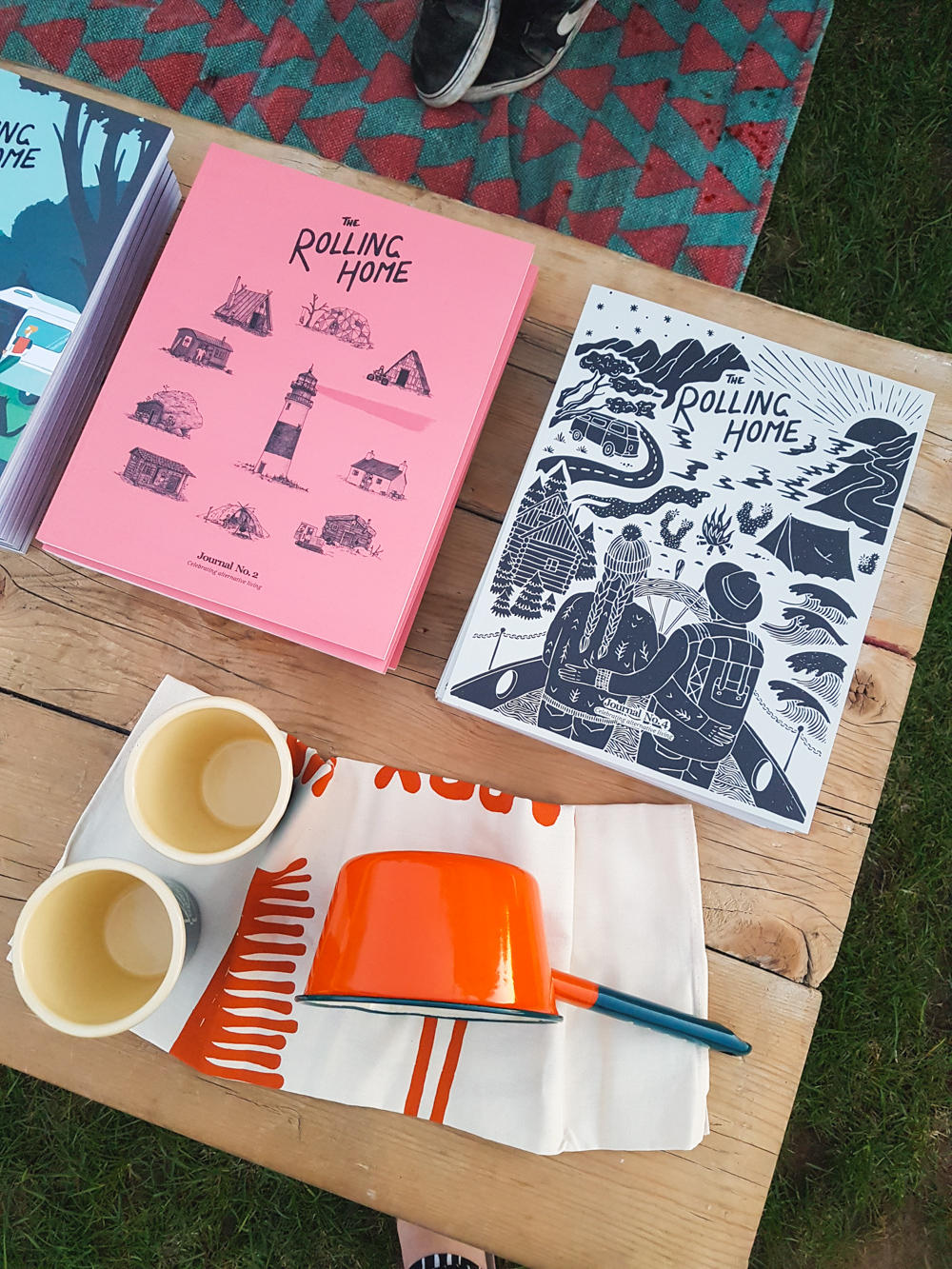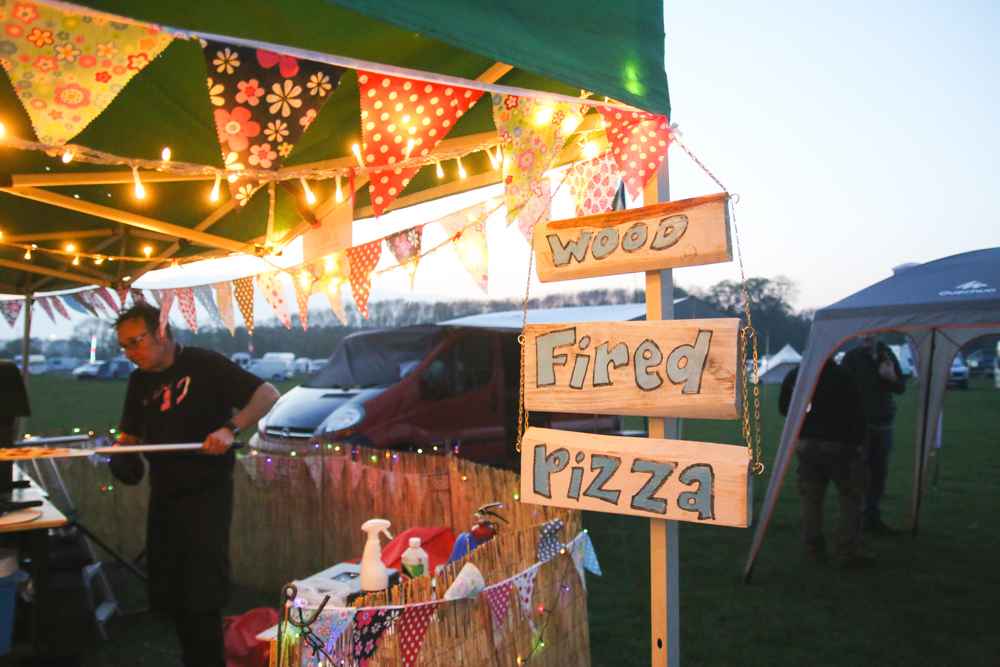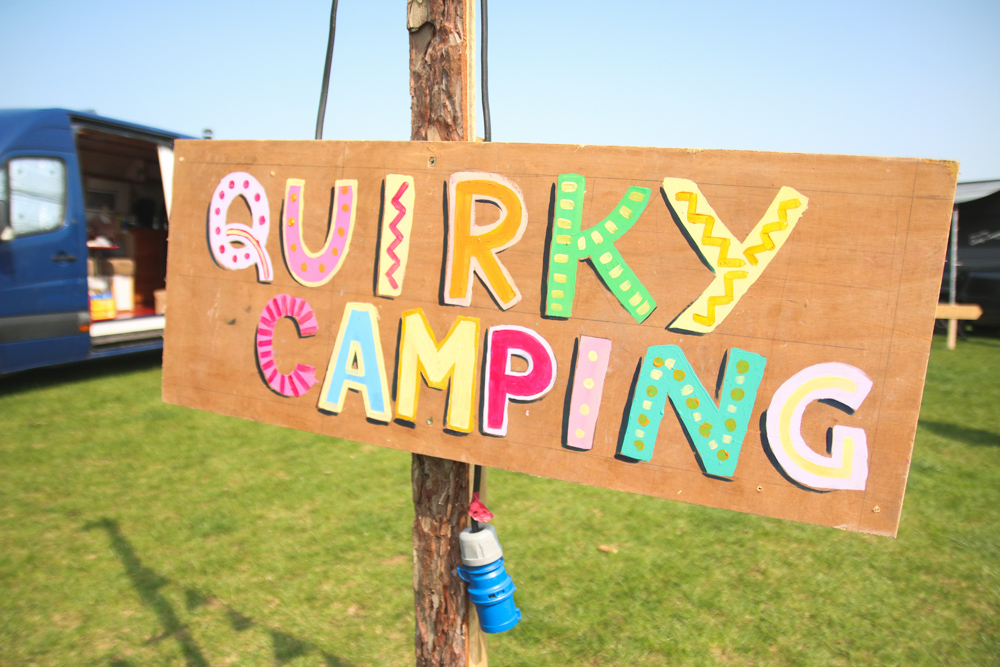 The Festival
There were so many things to do there over the course of the weekend – crafts like pottery and woodcarving, to talks on how to heat your van and Q&A sessions with the Quirky Campers owners and YouTubers like The Indie Projects, who live in their van and loads of live music each evening through the night. Our fave's were India Electric Co!
Throughout the weekend, you could also have a nosey around everyone else's vans for inspiration. There were the Quirky Campers ones to have a look around and you could talk to their individual owners, or if you wanted, you could put a little sign up and let everyone have a peek into your van too (we didn't as our's is nowhere near complete, but hopefully next year).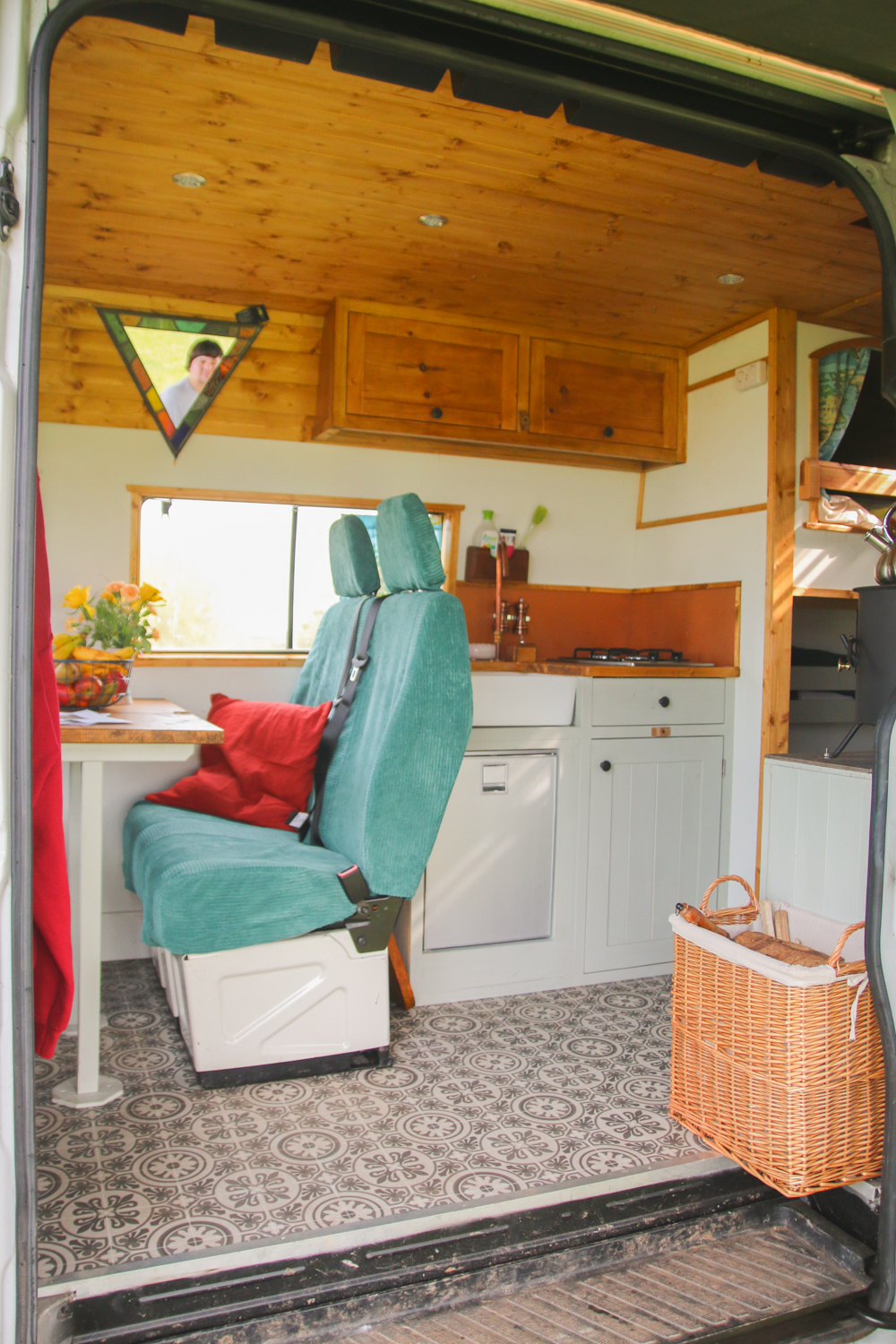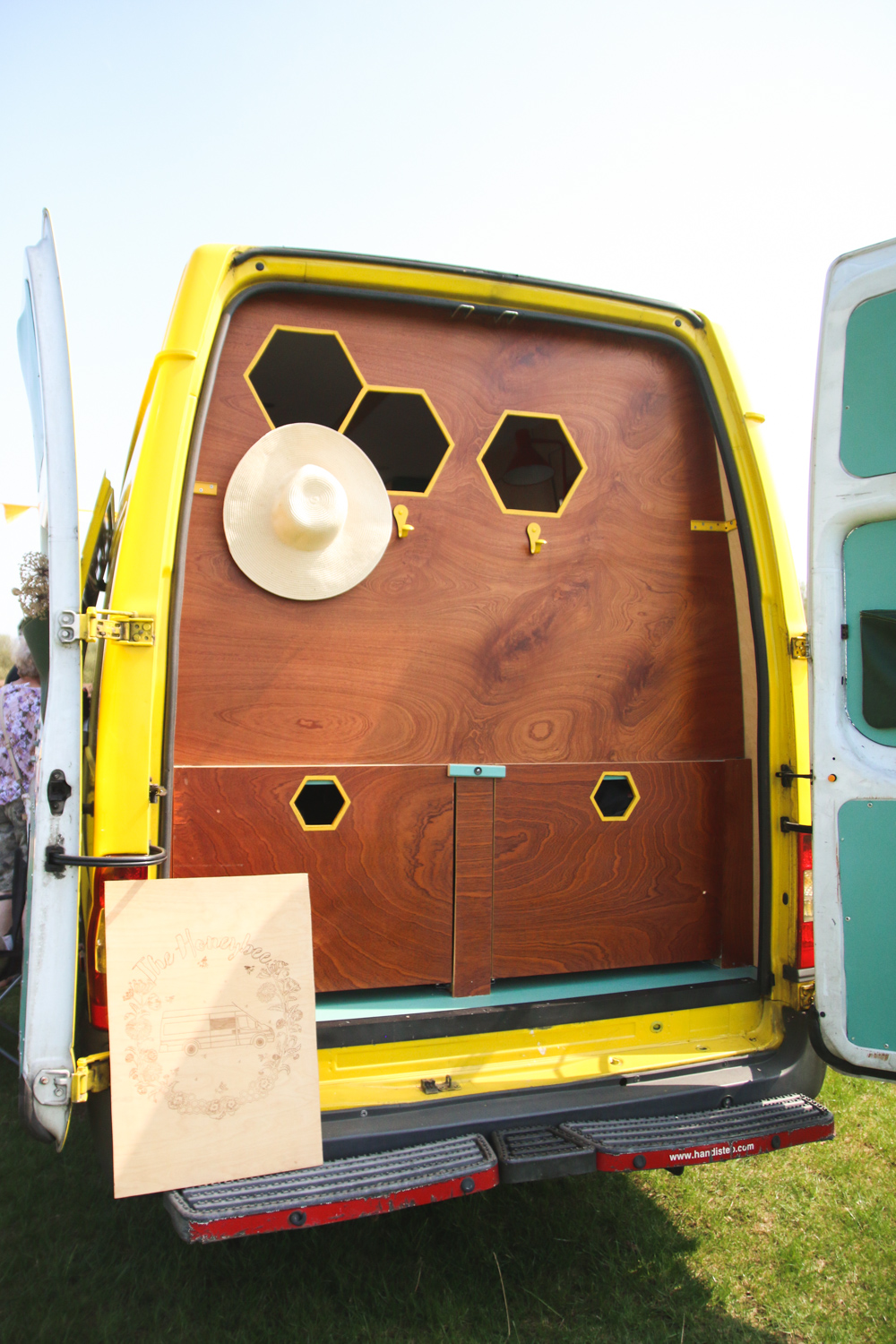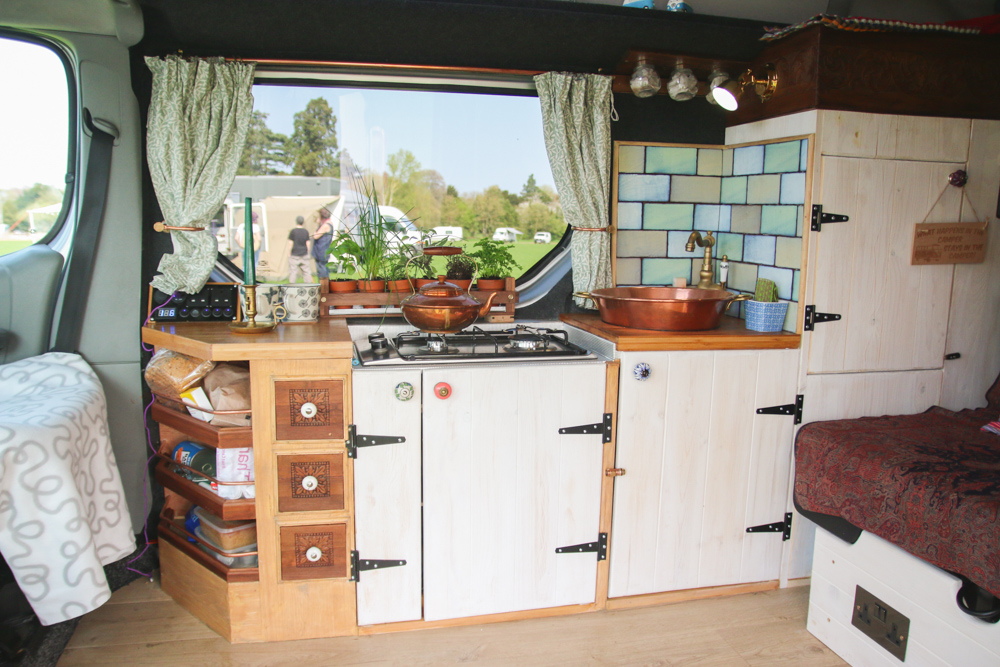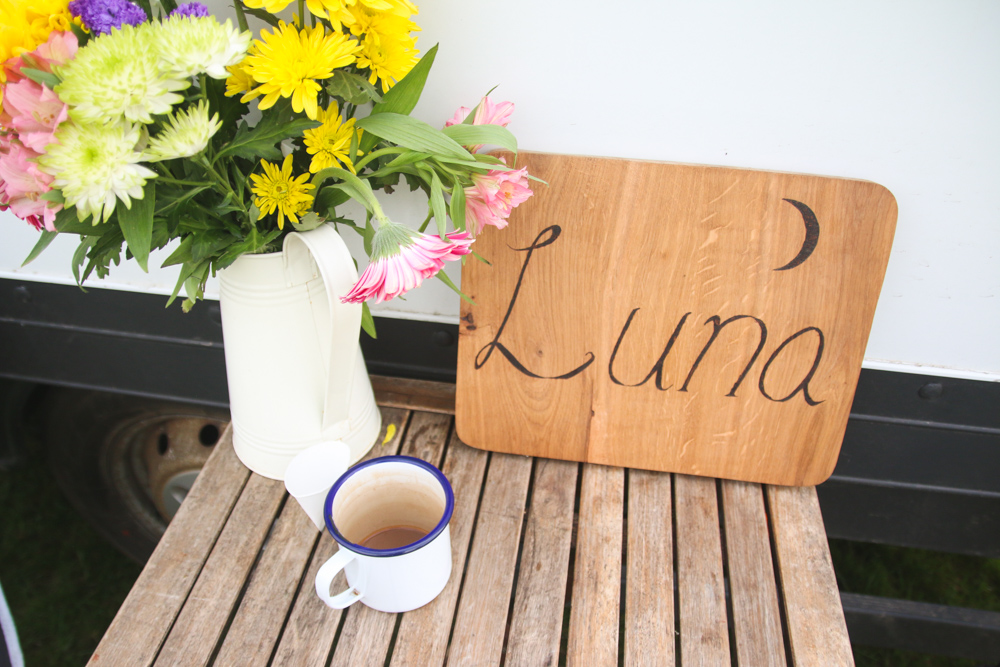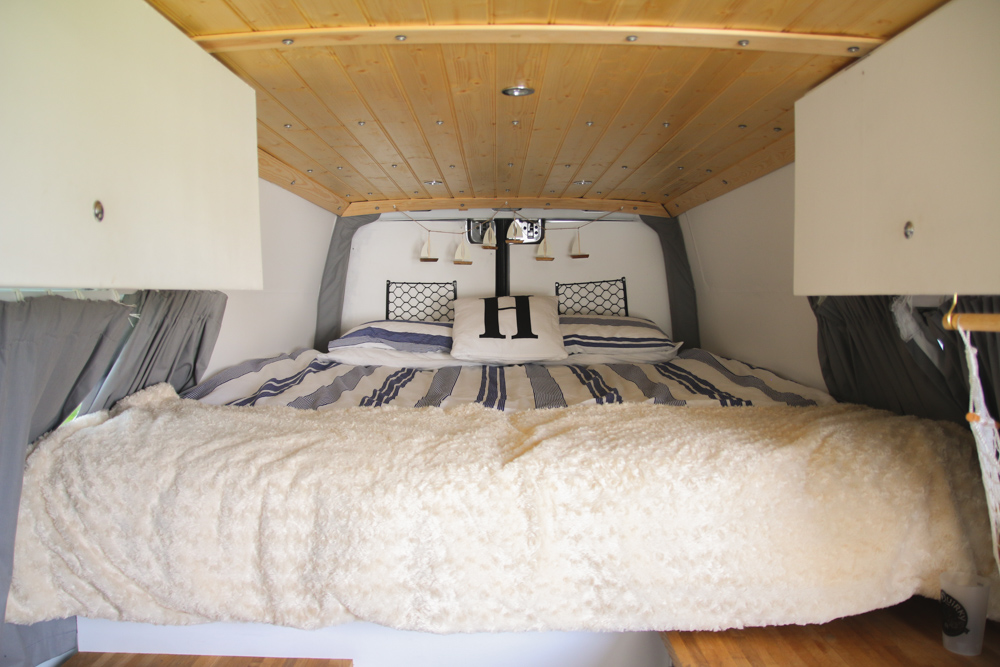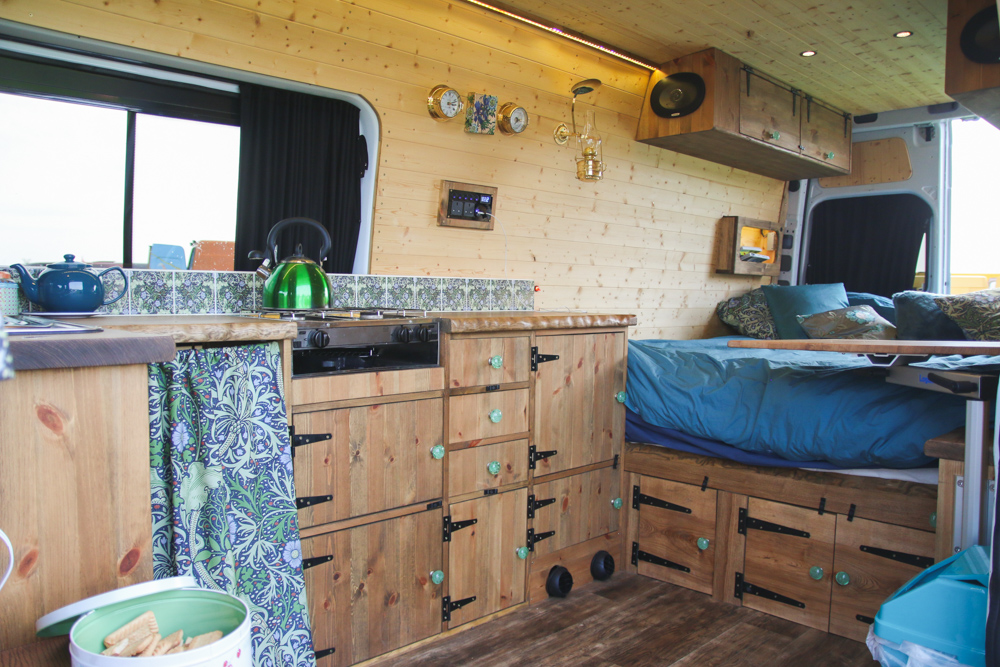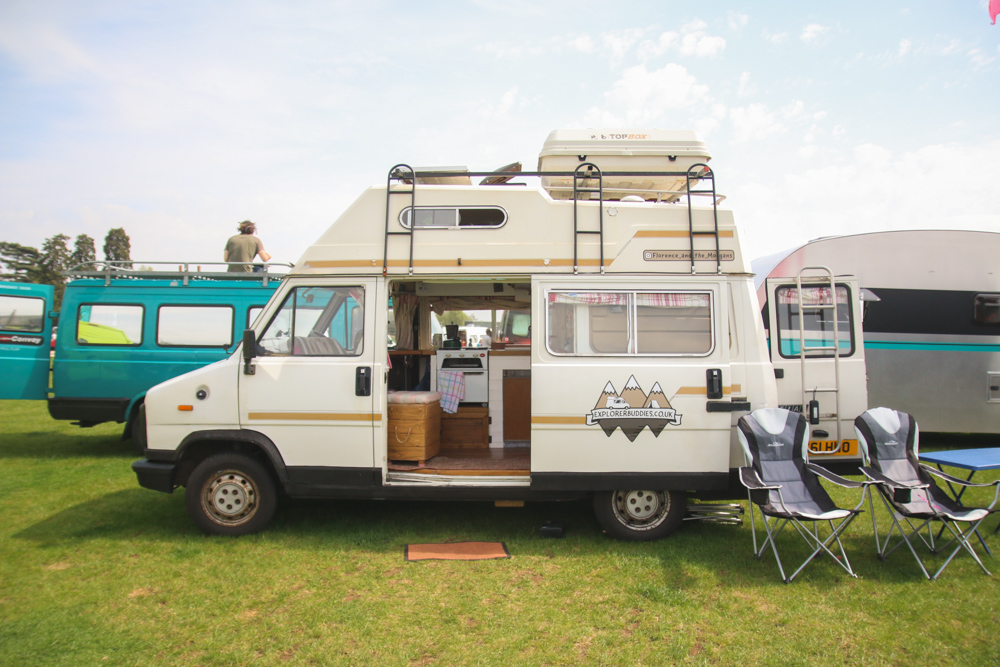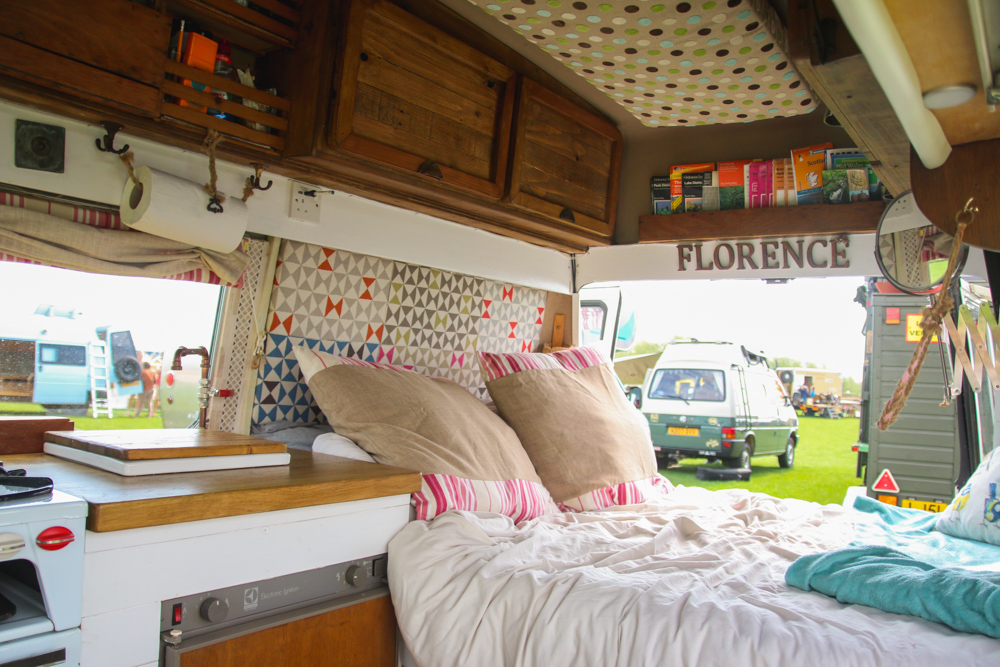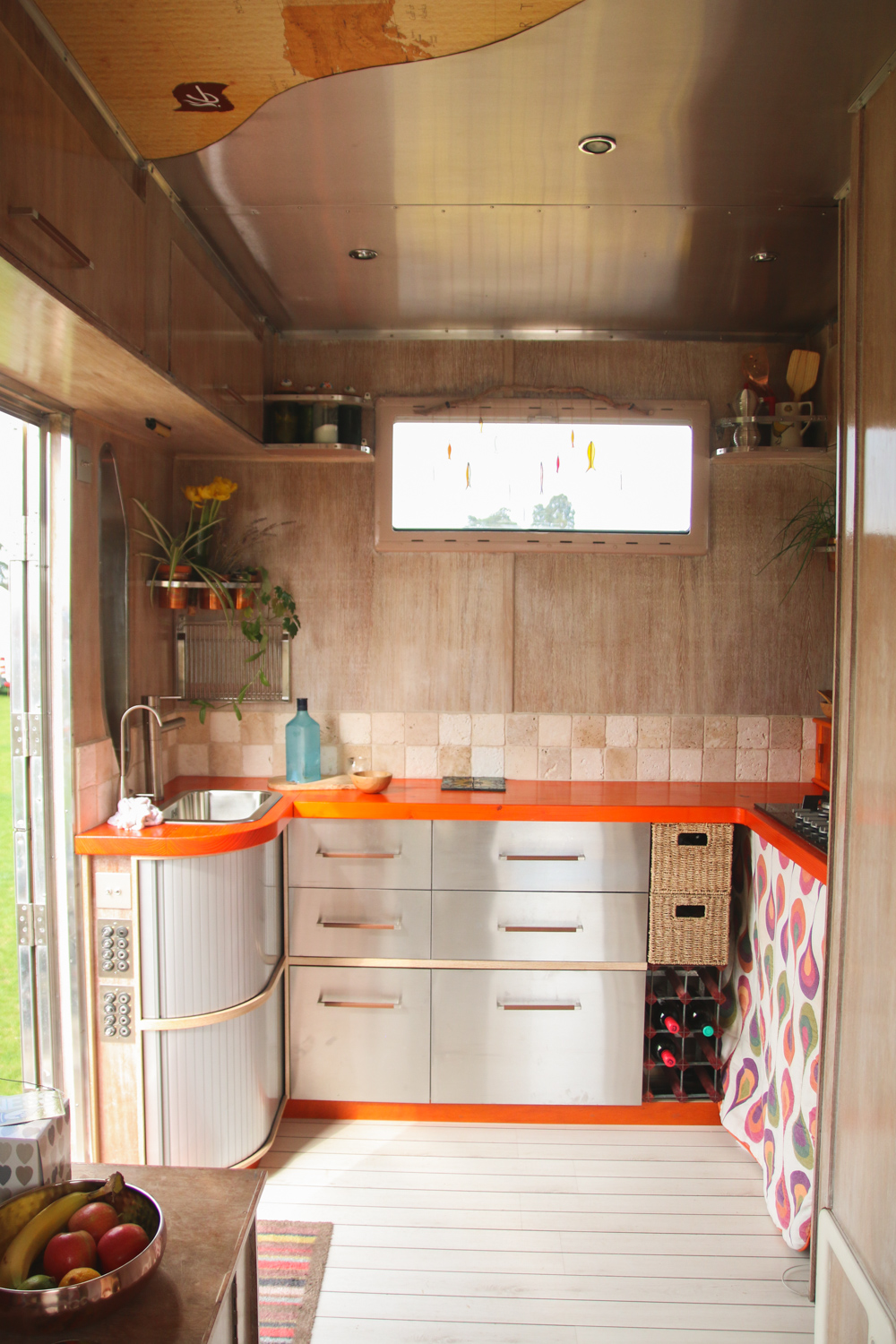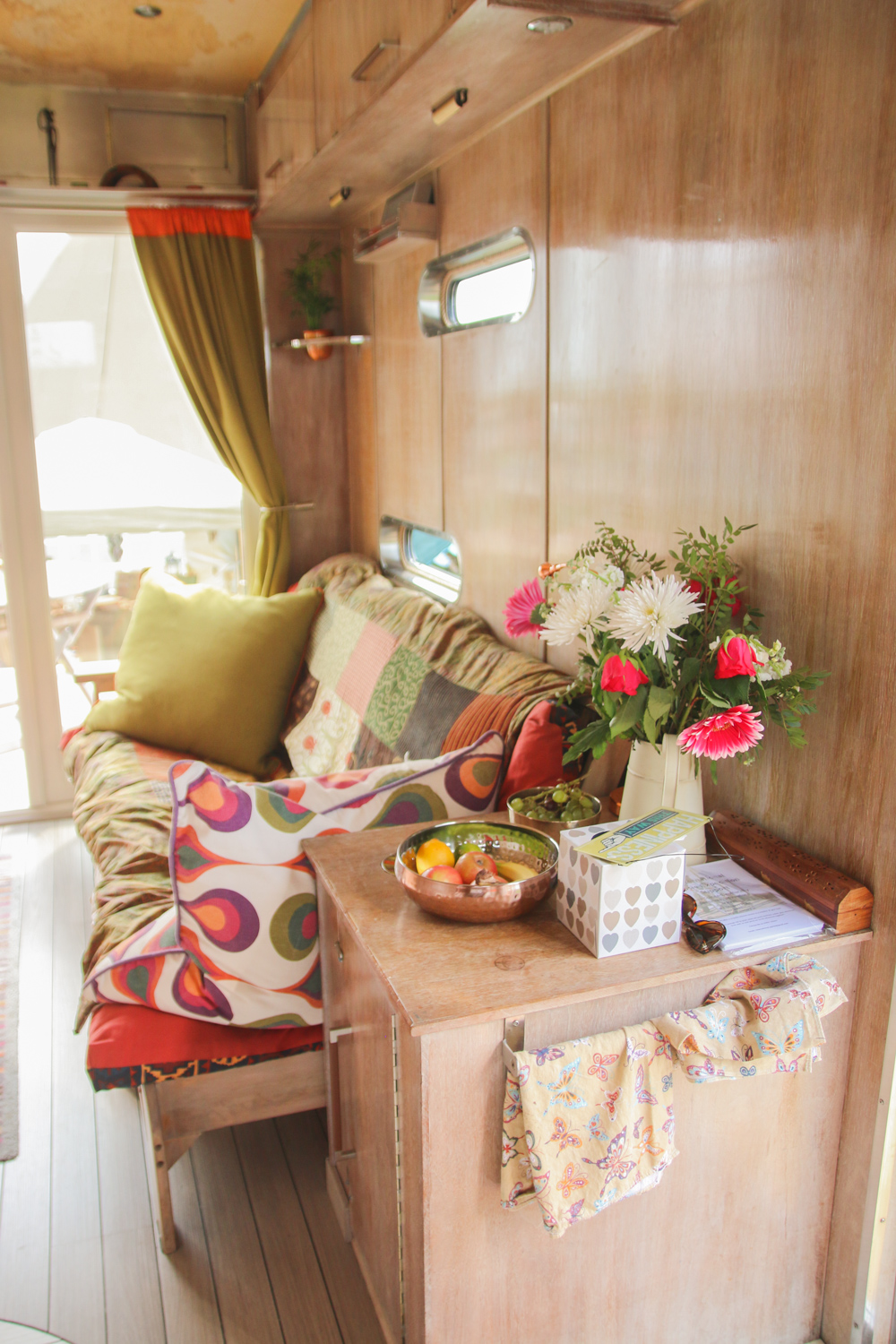 Some of the van's were like actual houses inside! It's amazing seeing everyone's creativity and what everyone does in each van, though the van's are all pretty similar! I loved the huge horsebox like vans though (which for us would be totally impractical, but look at them). This one was my favourite as it had those amazing mad men 60's vibes inside, and it's own huge balcony!
We also loved Ellie and Scott's van Florence. They have a YouTube channel called Explorer Buddies, and I totally recommend you subscribe because their trips look stunning. They just finished their Scotland vlogs of their time spent up in the highlands over the Easter break.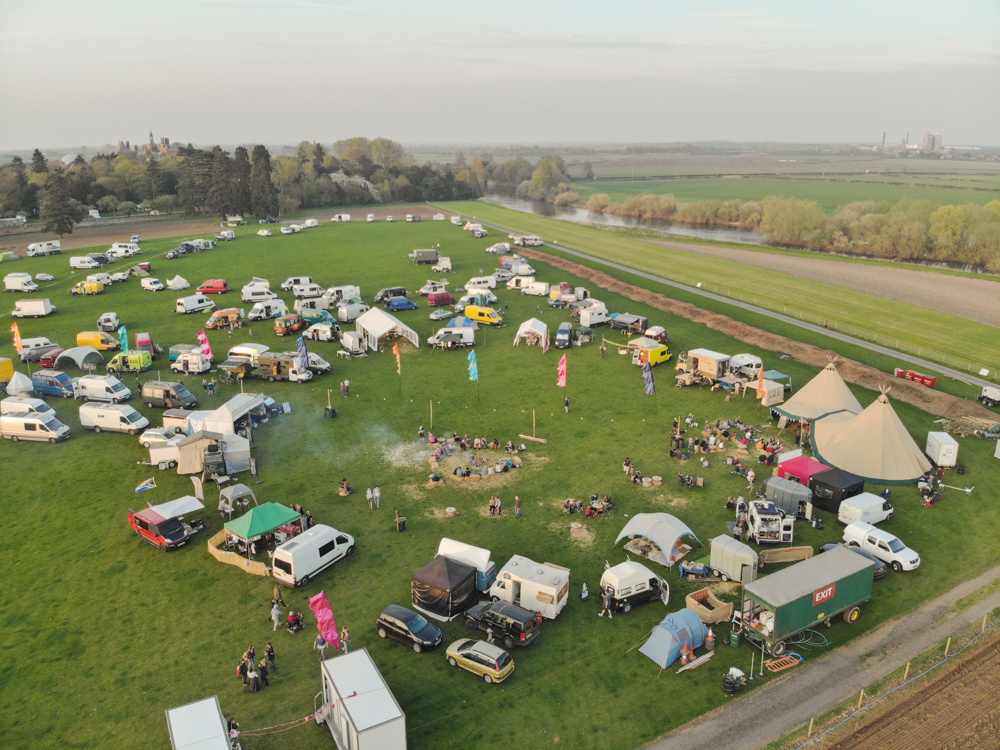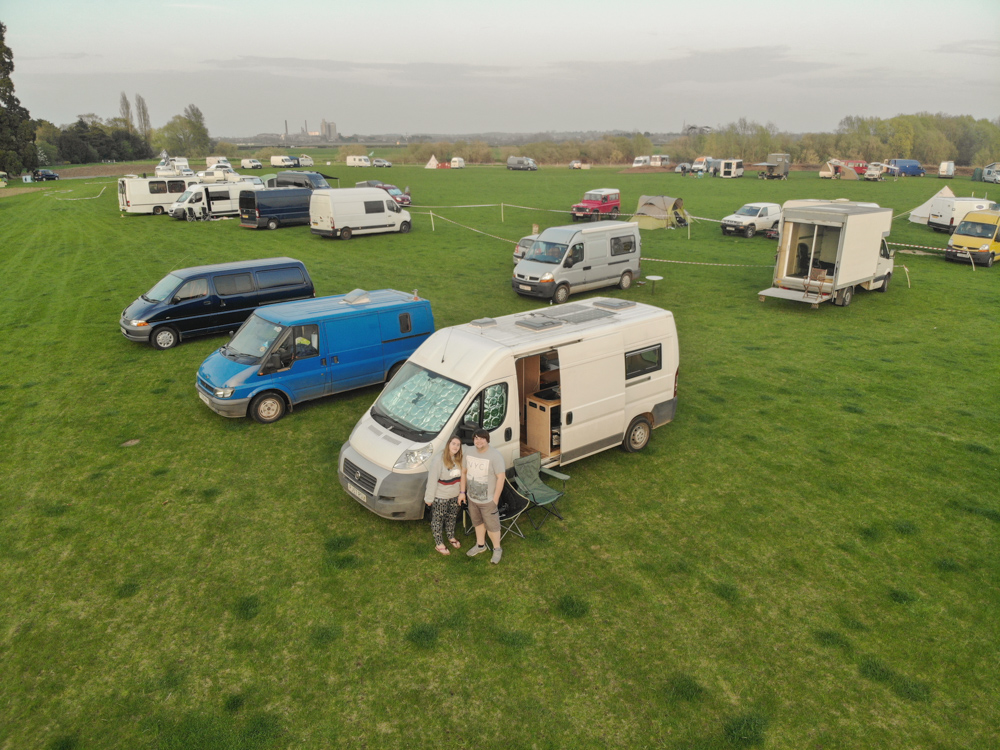 We got the drone up on the Saturday evening and it was a lot bigger than we thought it would have been, though the tickets did sell out! We'll definitely be going to next years Camp Quirky which will hopefully be even bigger! And hopefully our van should be finished by then and we'll be able to open ours up for everyone to have a look inside too!
I wrote a full blog post with so many more photos over on our campervan blog, so if you want to see more then go check that out! We had the best weekend there. Oh, and we'll be doing a vlog about it too, so go subscribe to our YouTube channel while you're at it haha!
Follow
Save