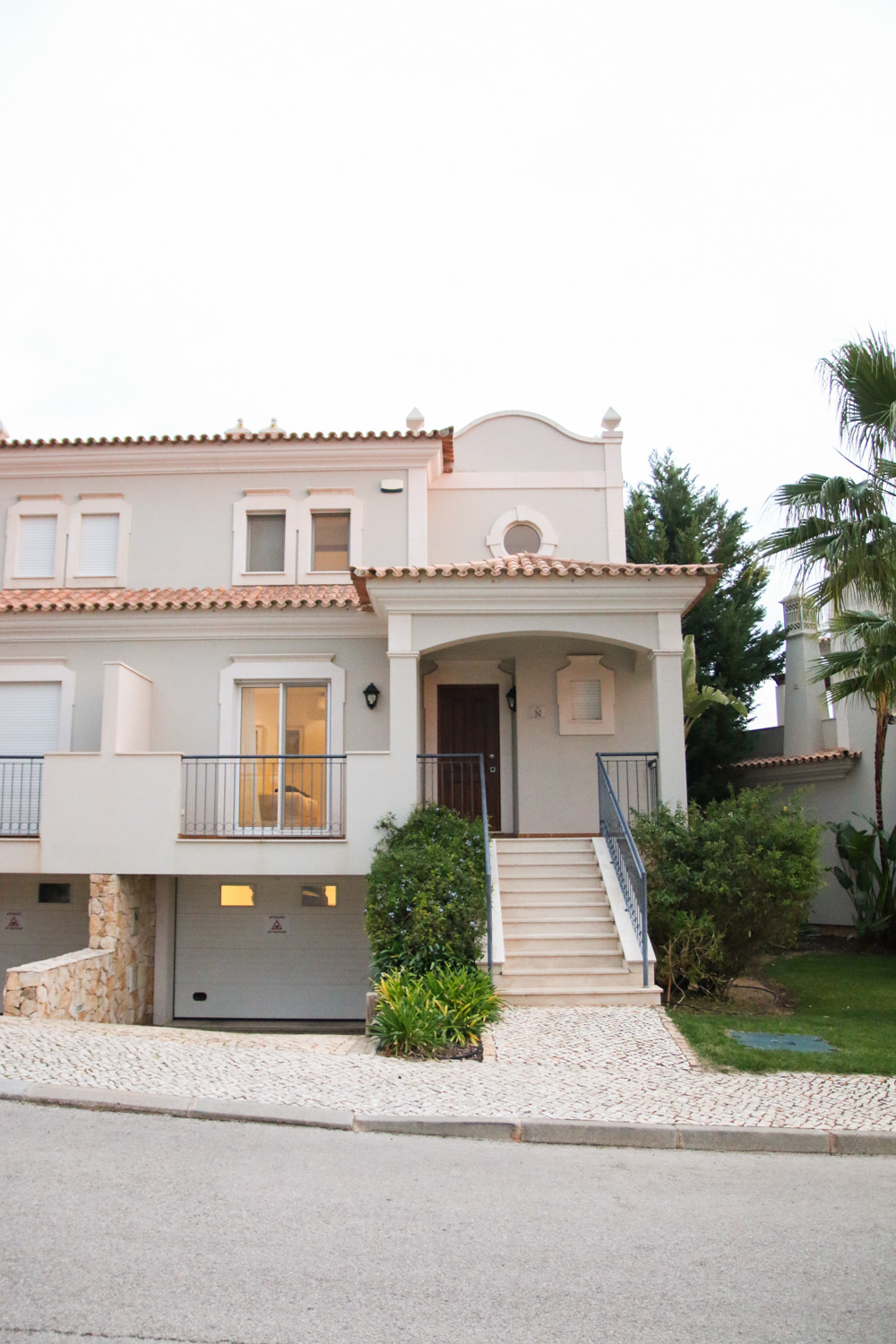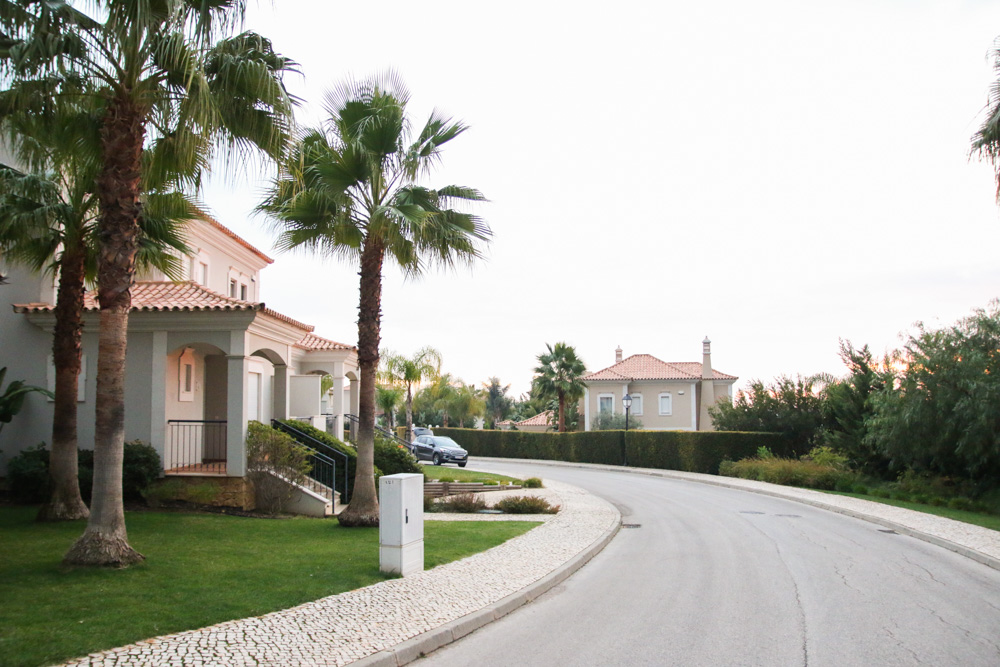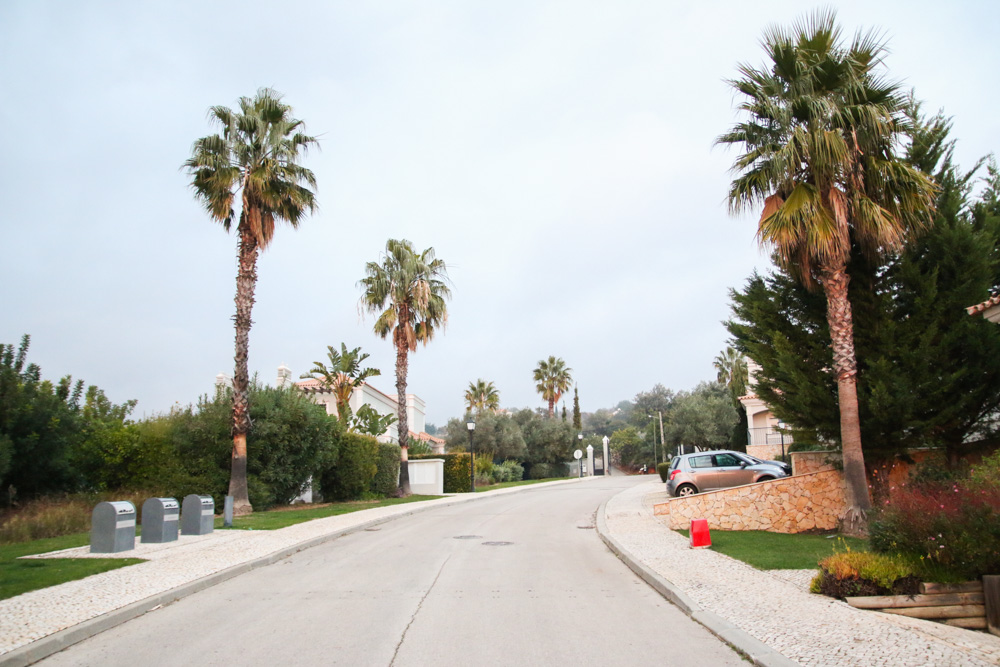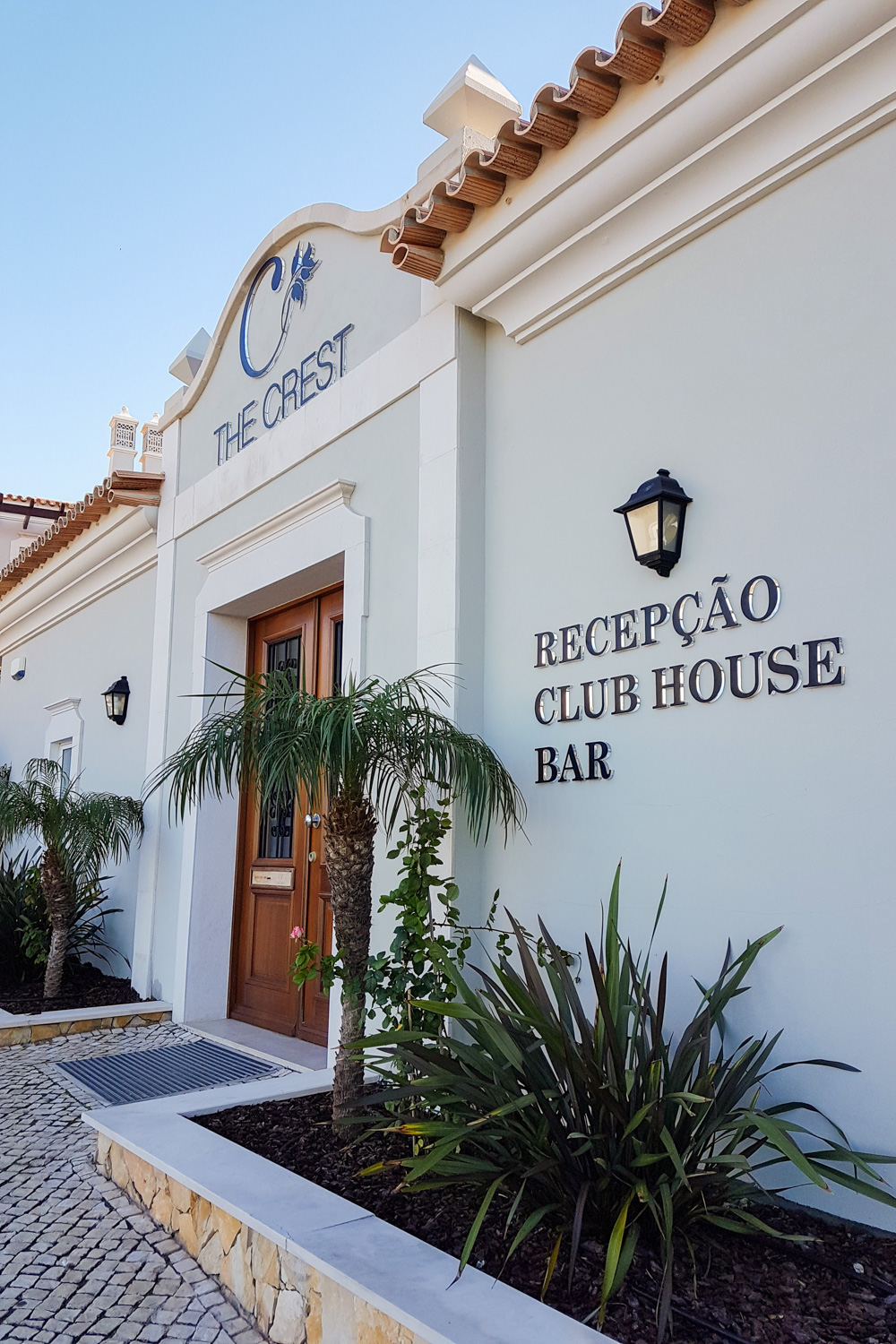 The Crest, Almancil
When I was looking at places to stay in the Algarve, I had no idea where to base us, as I wanted to see things along the whole length of the southern coast of Portugal, so no matter where we chose it would meaning driving back and forth each day. If you've followed me for a while, you'll know how much Shane and I absolutely LOVE using airbnb (click here for £25 off your first stay), but I wasn't too keen on the airbnb options popping up and they all seemed very expensive, compared to Lisbon.
I came across The Crest on hotels.com and instantly knew we had to stay there. We booked a villa for 2 people (self-catering) over the 14th-17th December (3 nights, Thurs-Sun). The villas are actually set in a private gated community within a residential area, with night-time security so it feels really safe (and the security dog is SO cute, just sitting there at the gate on watch, even if it does look a little terrifying).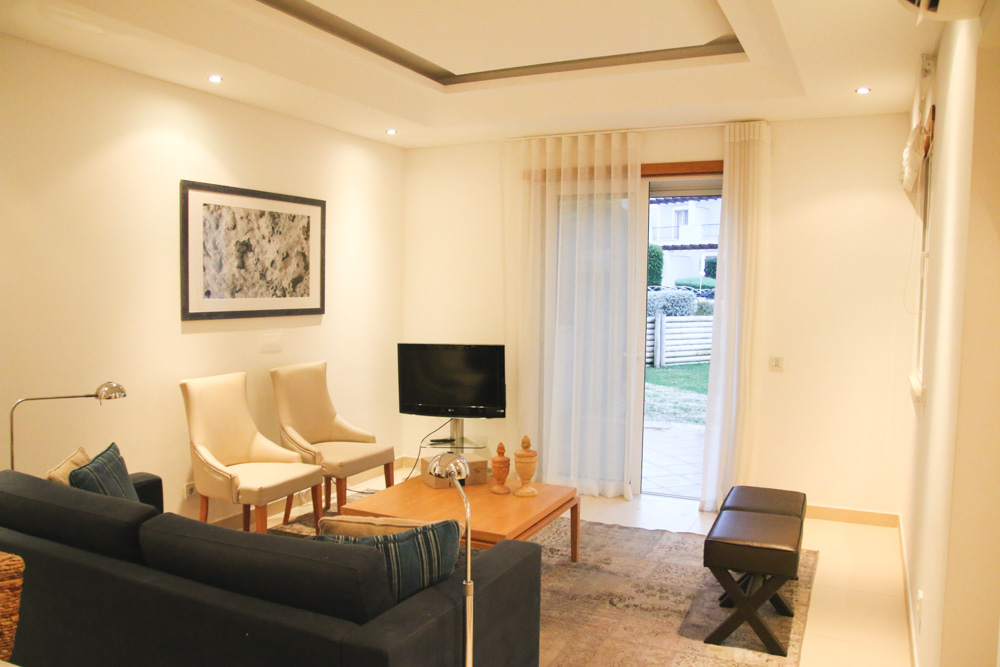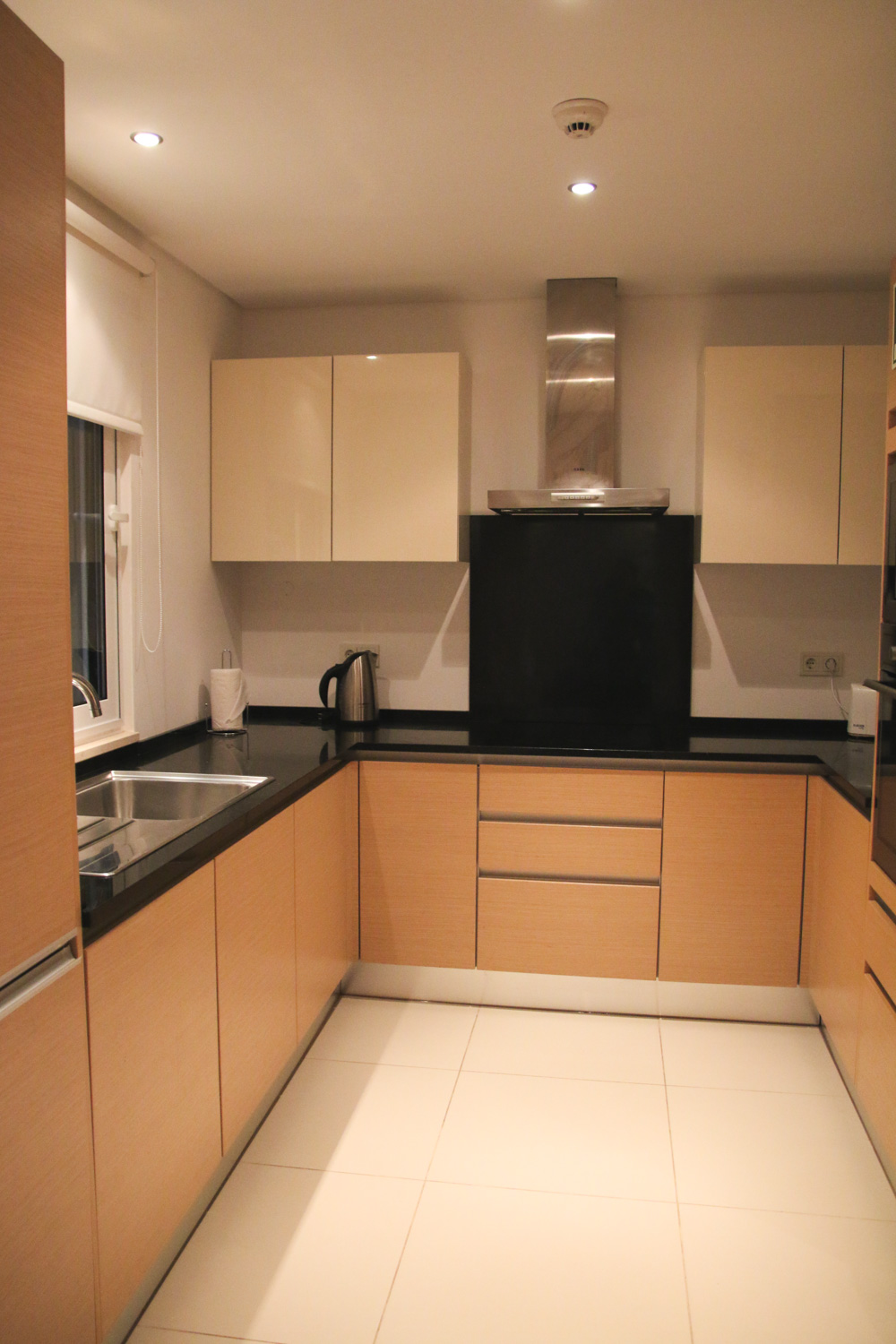 Location
The Crest is located in Almancil, on the Eastern side of the Algarve coast. It's about 20 minutes from Faro airport, and an hour to Lagos, so it is a little out of the more usual touristy spots of Lagos, Portimao and all the beach resorts along the west of the southern coastline (the nearest beach is about a 15 minute drive away).
You definitely need a car to stay at the villas, as they are about a 10 minute drive to the town where there's plenty of supermarkets and restaurants to choose from, and the highway is right there too, so it's easy to get around to the rest of the Algarve.
For local activities, there's plenty of things to see and do in the area from Boat Tours to nearby Rio Formosa, endless beaches to explore, cute towns and 4×4 rides through the hills of the Algarve.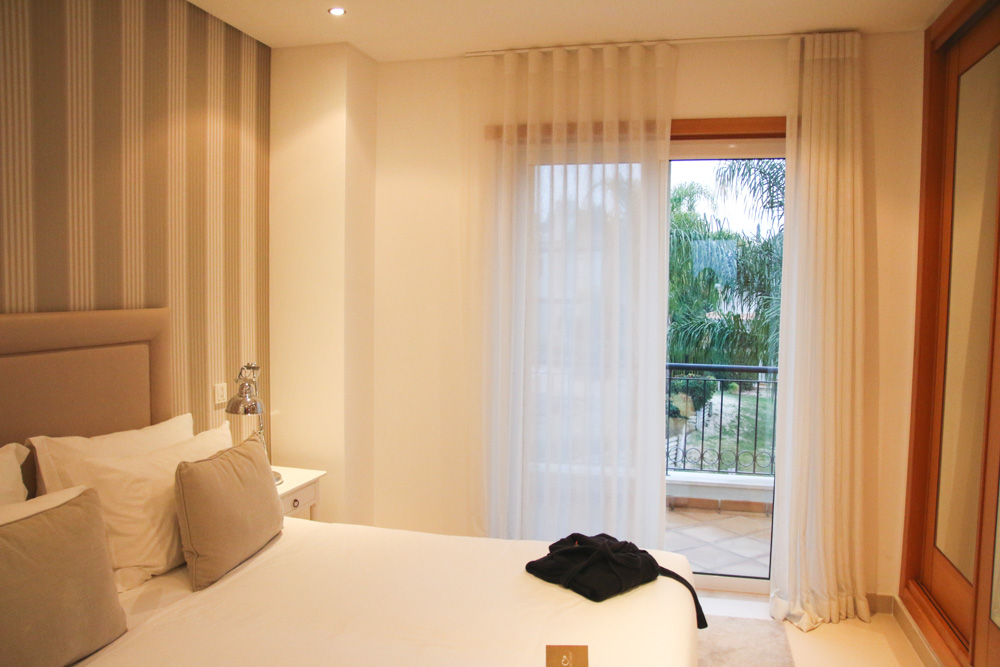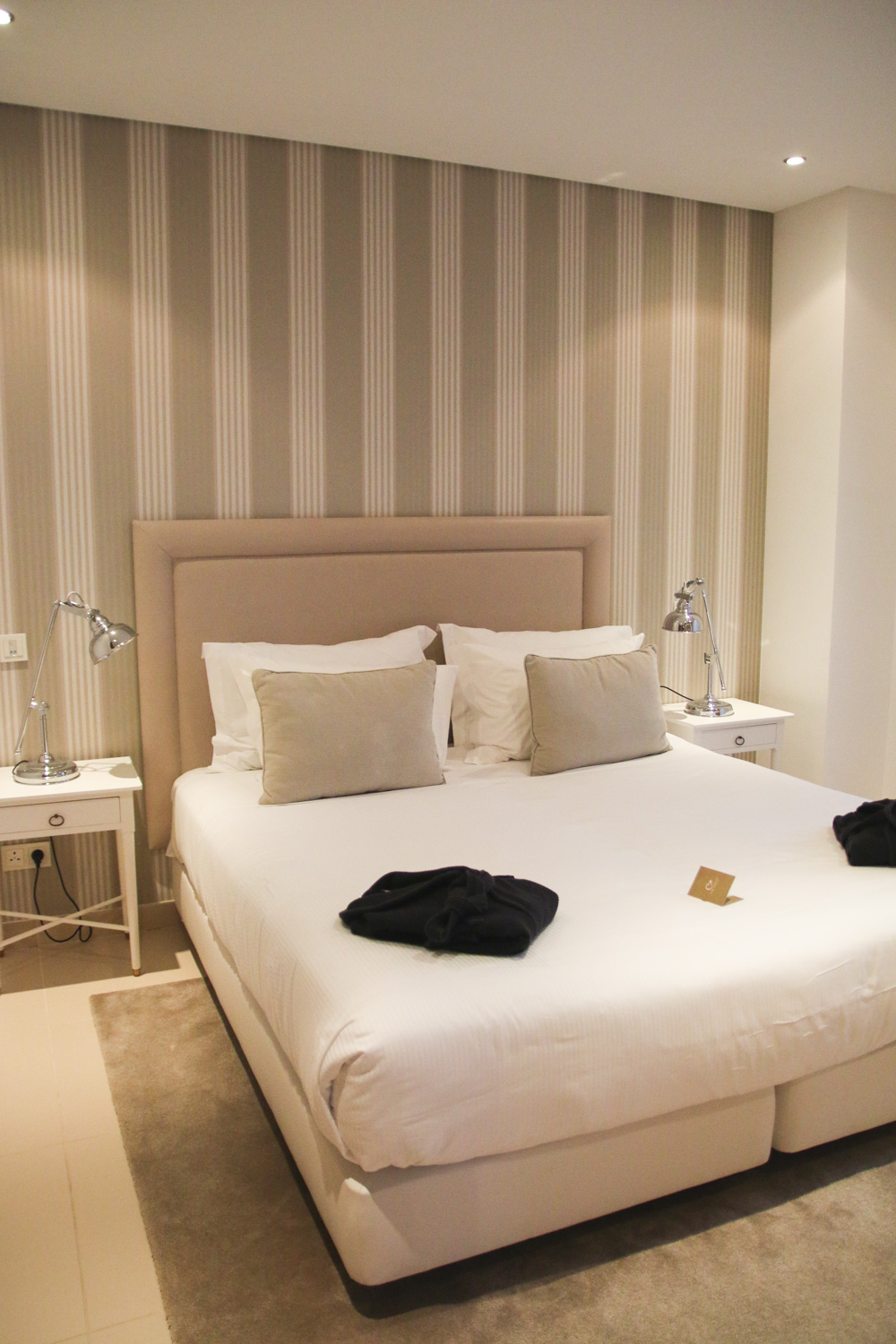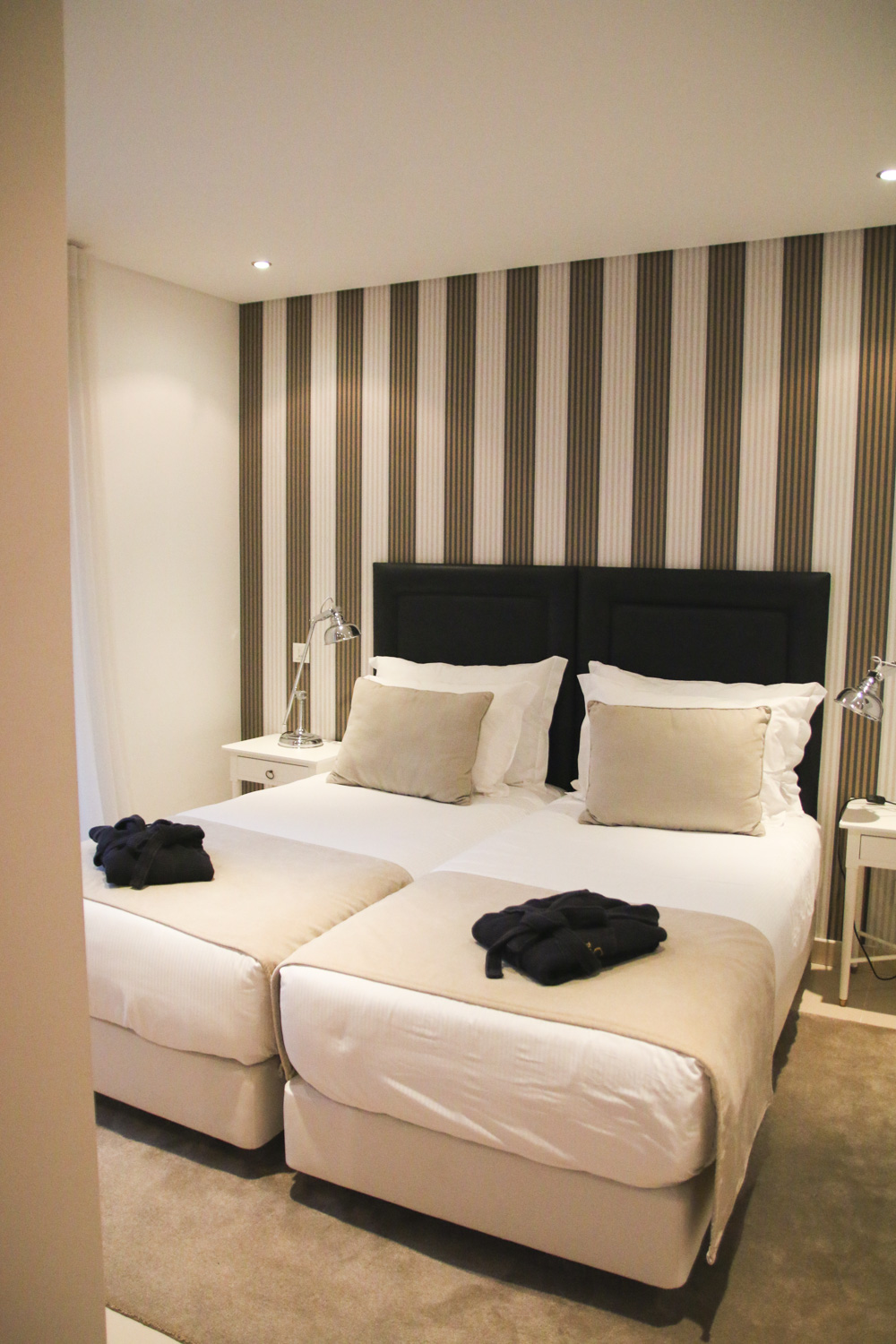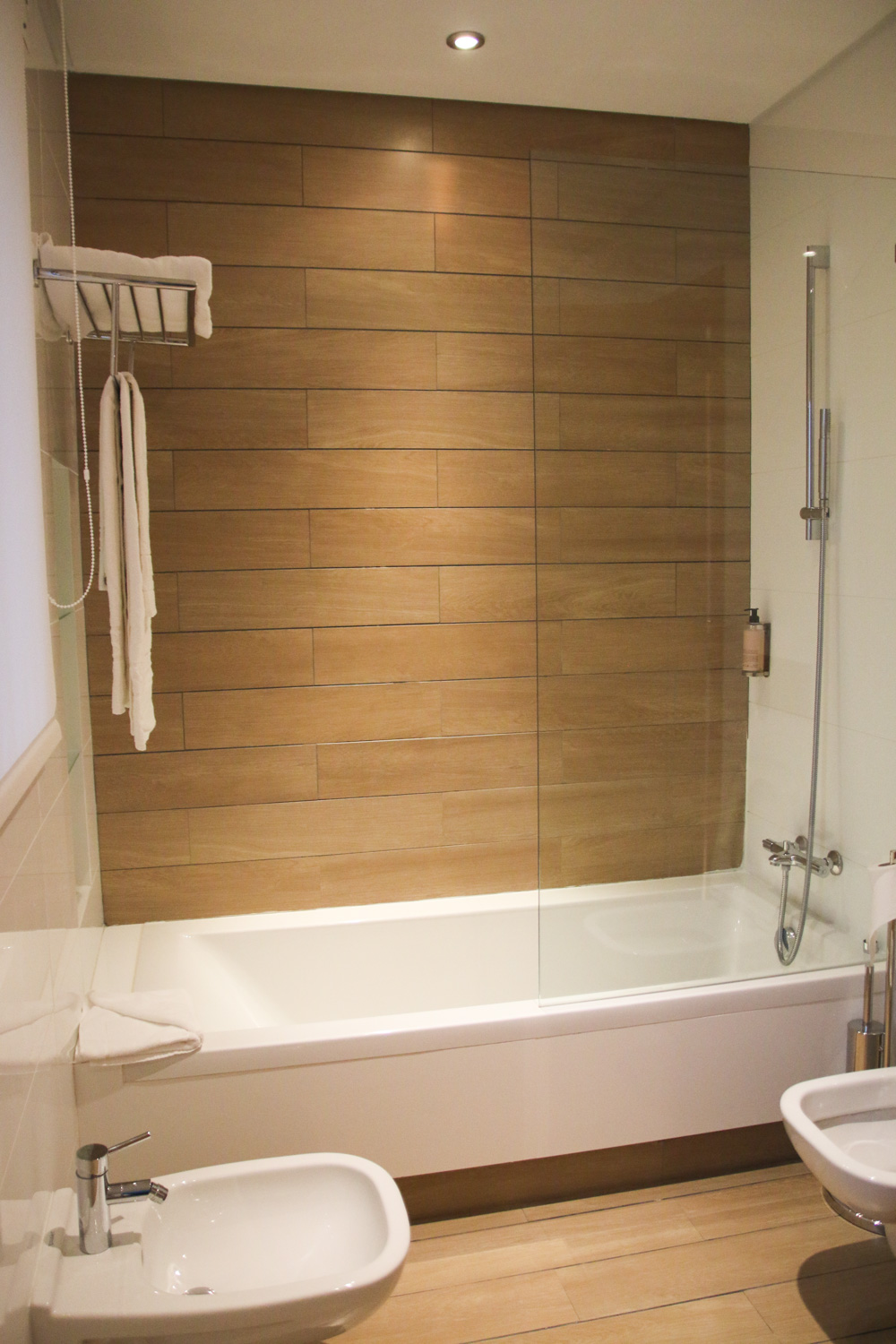 The Villas
Their website states that they have a choice of villas available; 1 bedroom villa, 2 bedroom villa, 3 bedroom villa, 4 bedroom private villa with pool, and a 5 bedroom private villa with pool, but we booked a 1 bedroom villa but ended up in a 3 bedroom, 3 story townhouse as that's the smallest villa size they do – they just change the rates depending on amount of people to make it cheaper than paying for a huge villa if there's only 2 people.
The villas are all semi-detached (apart from the 4/5 bed one with private pool). Ours had 3 bedrooms, a kitchen, living/dining area, laundry room, garage, and plenty of outdoor seating areas and it was really nicely decorated. Th kitchens come with a dishwasher too, which is a huge bonus, but the only thing that I didn't like was that they don't have basic cooking ingredients. You'd usually expect simple things like salt & pepper and cooking oil, but there was nothing! We didn't realise after we'd already been to the shops.
They're also really secure – each villa has electric shutters on every window and door, and an alarm system which activates when you take your keycard out. They also have free wifi throughout the villas and aircon.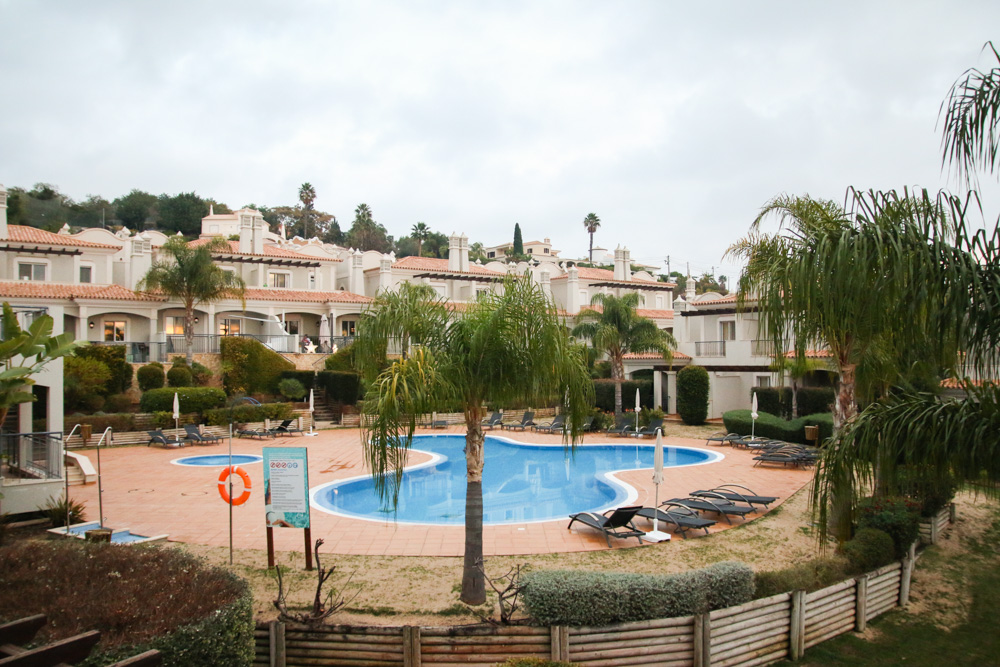 Facilities & Amenities
Being self-catering villas, they don't really have many facilities. Facilities at The Crest do include a huge communal pool, a children's pool, bar (though we never used this), free WiFi in each villa (it was really fast too), and a kids club in the summer months. Check in was really easy, though the only thing that I didn't like was that you can only check in between 4pm-7pm, so it's a really small time-slot. I'm sure if you pre-arranged for a later arrival it would be fine though, especially during the summer months. They do have staff there throughout the day to help with anything you need (we couldn't figure out the alarm system to begin with), and they were really helpful.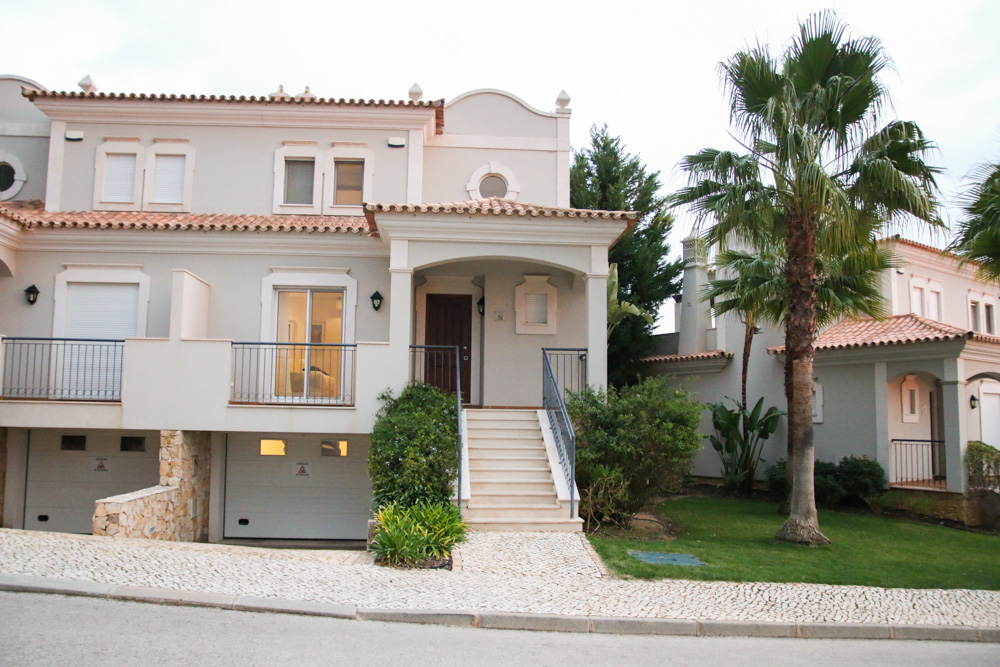 Overall Thoughts
We'd both definitely stay at The Crest villas again if we return to the Algarve. They're actually owned by a company called Discovery Hotel Management, which owns a few other boutique hotels across Portugal (including the Azores), and another villa and apartment complex in the Algarve. It's obviously cheaper per person to book a larger group, but I think it's great how they reduce the price of the villas if there's only 2/3/4 people staying rather than just having a flat fee.
For our 4 night stay in December, it would have cost us £170 total (so only £85 each) for the villa, which was about the same price as a lot of smaller airbnb's, while hotels were a little more expensive. We managed to book the villa for a grand total of £17 using our Tesco Clubcard vouchers (you just pay any taxes and fees). I'll be doing a post about how to save money when booking holidays soon and explain that in more detail for anyone interested.
You can find The Crest on Booking.com here (affiliate link).
Follow
Save
* This post contains some affiliate links at no extra cost to you, but I do make a small amount of commission on any purchases.