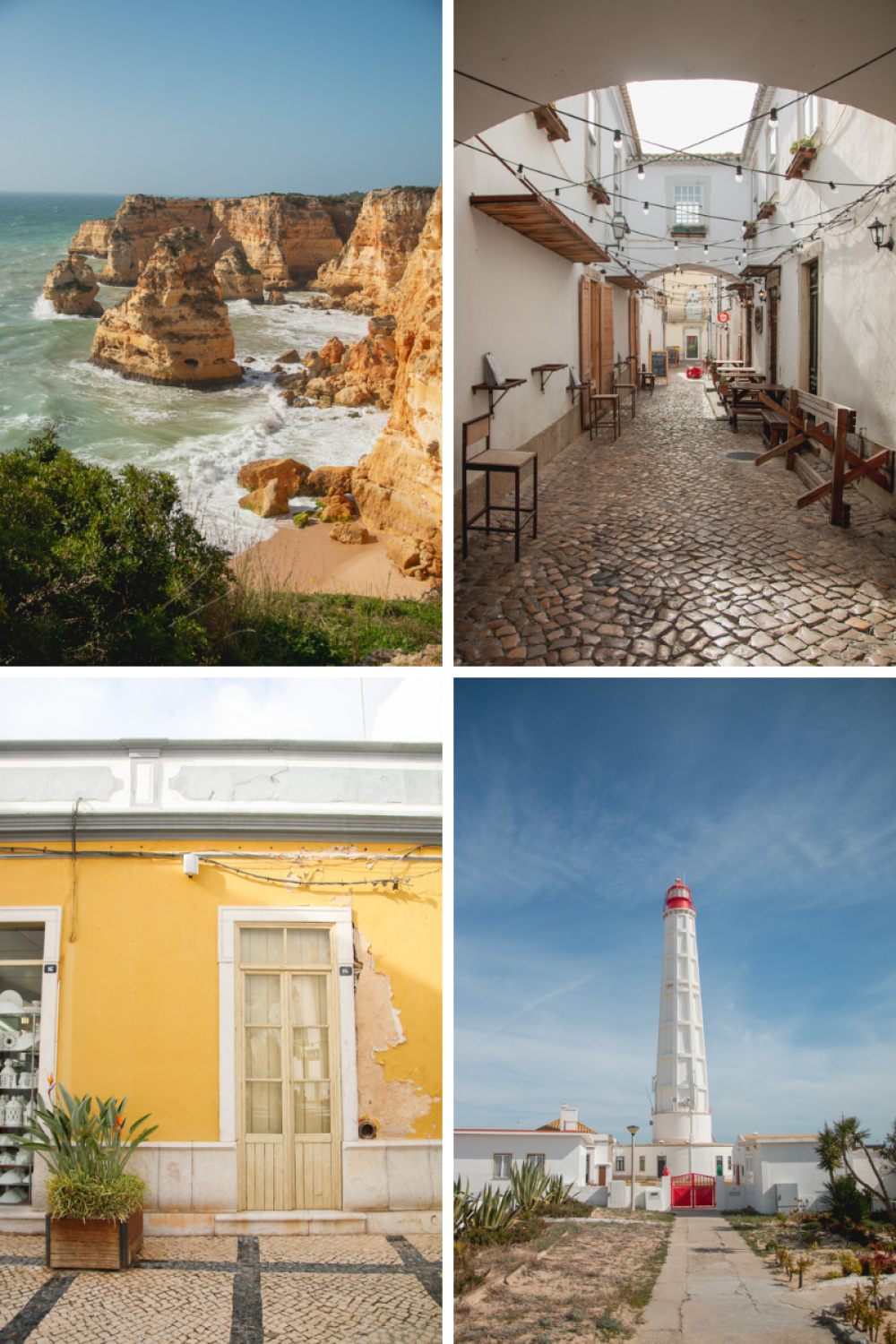 Algarve Travel Guide
I thought it was about time that I shared my Algarve Travel Guide, filled with everything to see and do on a trip to the Algarve. It's our favourite area of Portugal, and one of the only places in the world that Shane and I keep going back to each year! In fact, this year we'll have been to the Algarve twice!
There's plenty of things to see and do in the Algarve, so I thought I'd whittle down my top 10 for a nice quick and easy guide for you to plan your holiday there. I hope you enjoy it as much as we do!
If you're looking for a guide to 10 of the Best Beaches in the Algarve, then check out that guide here!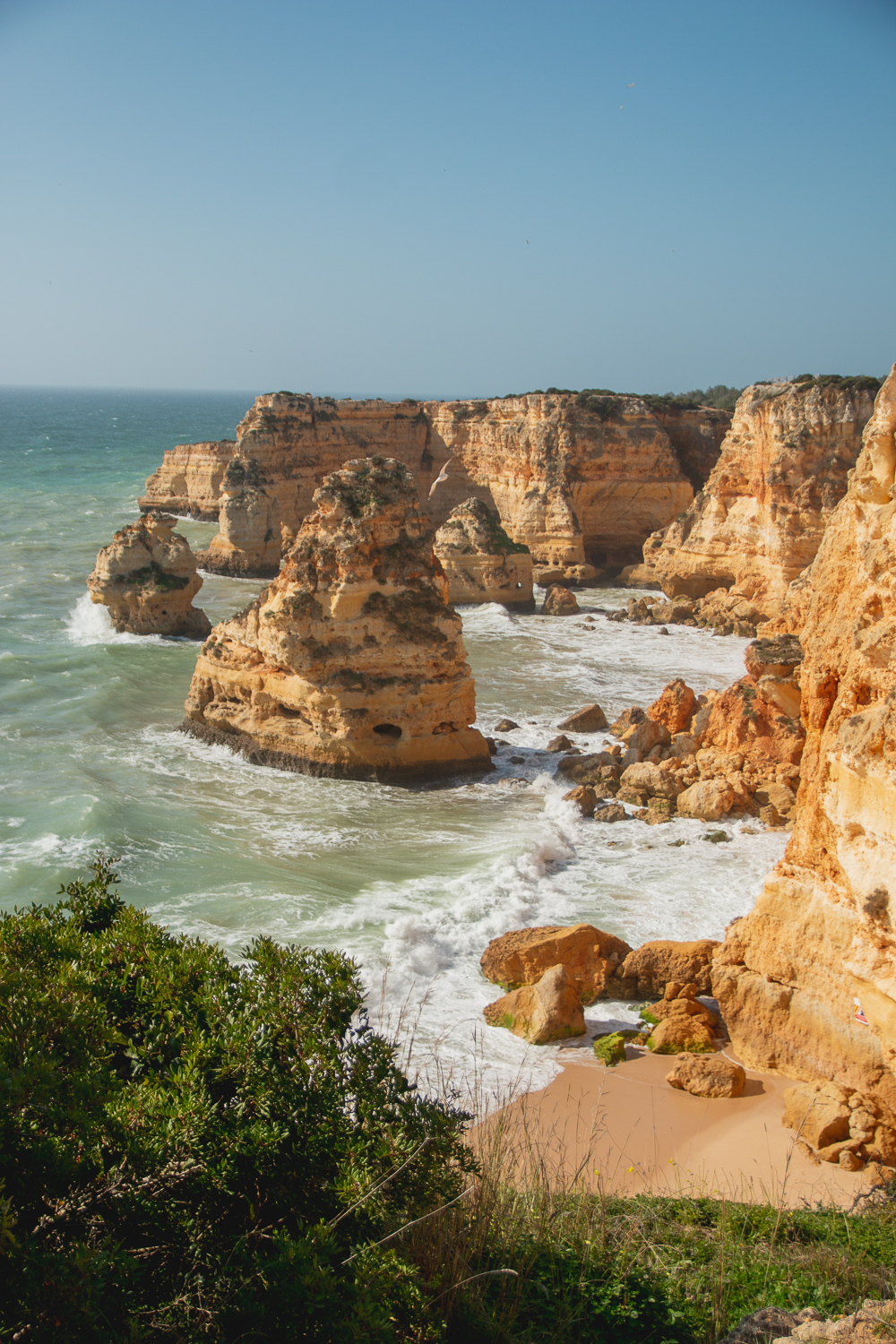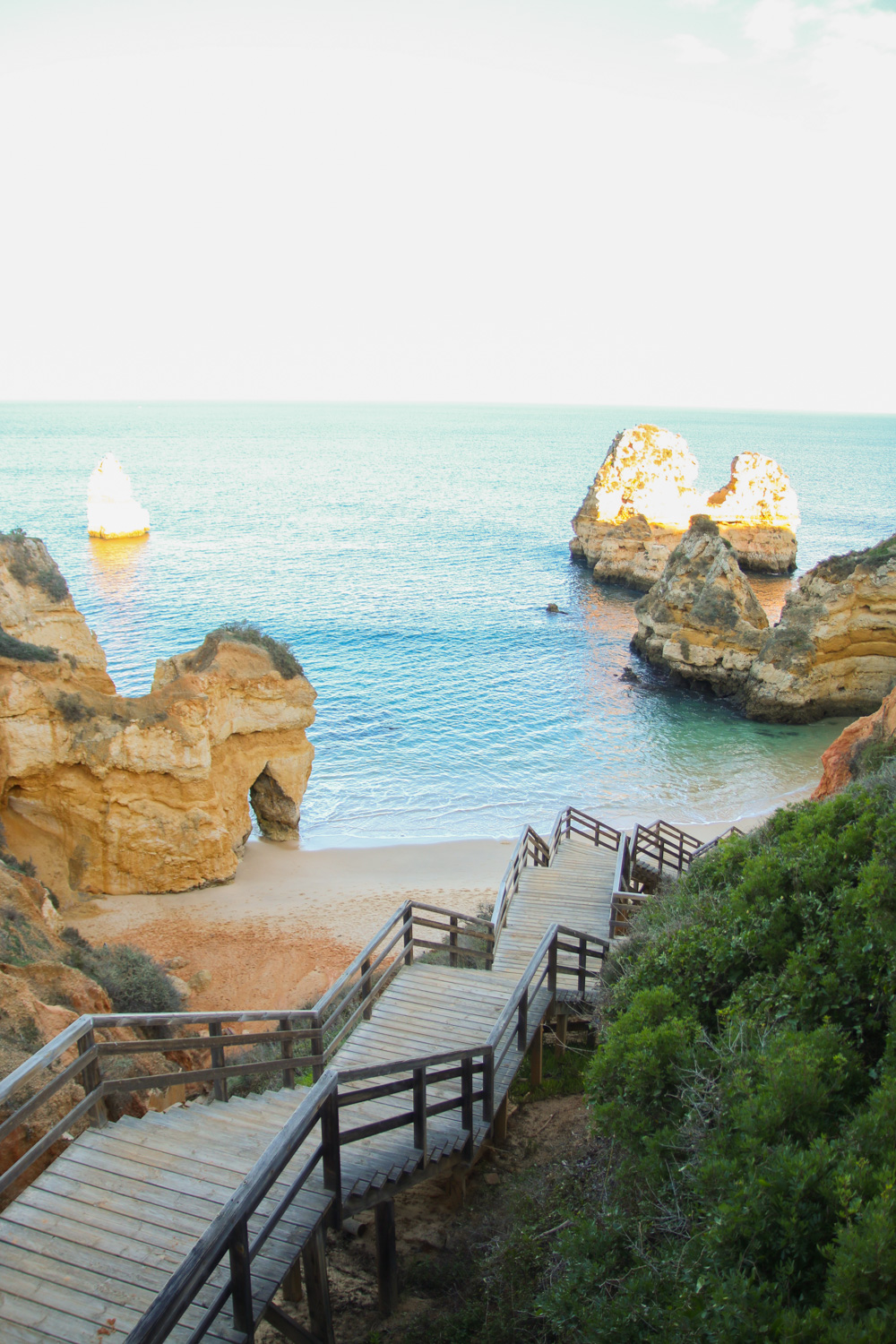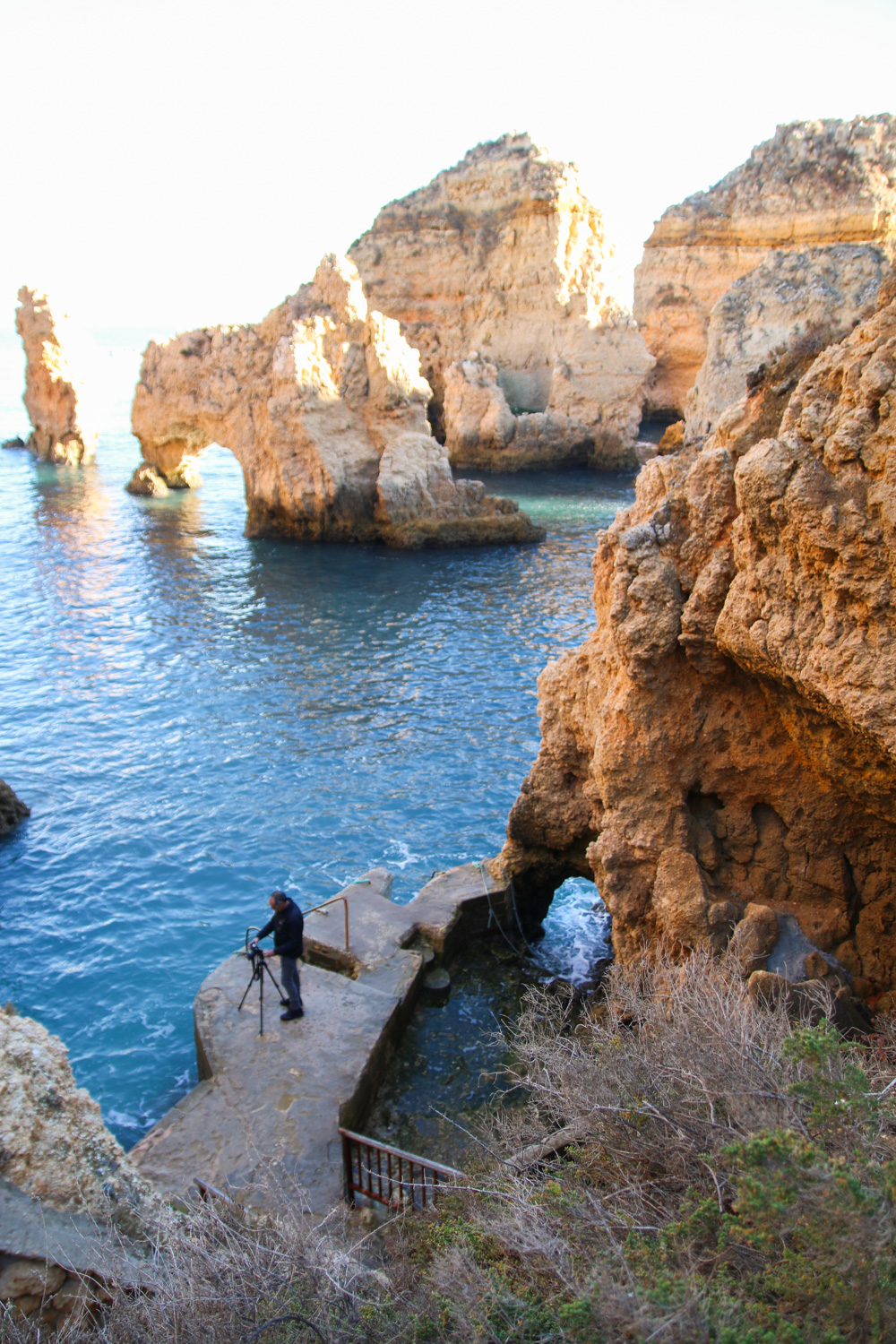 1. Visit Some of the Best Beaches in The World
Portugal is well known for it's stunning beaches lining cost of it's Algarve region, and with over 100 of them, it's hard to decide on which ones are the best to visit on your trip there. There's plenty to choose from – gentle seas, waves you can grab a board and go surfing, and ones perfect for hiking along. But three of my favourites are (left to right above or top to bottom on mobile) Praia da Marinha, Praia do Camilo and Ponta da Piedade (though this isn't technically a beach, it's a great hike down to see the rock formations and definitely somewhere not to miss on your trip there).
If you're looking for somewhere to soak up the sun, then the major towns all have decent beaches worth a visit and easy to get to. You can read my guide to the beaches you need to visit in The Algarve here.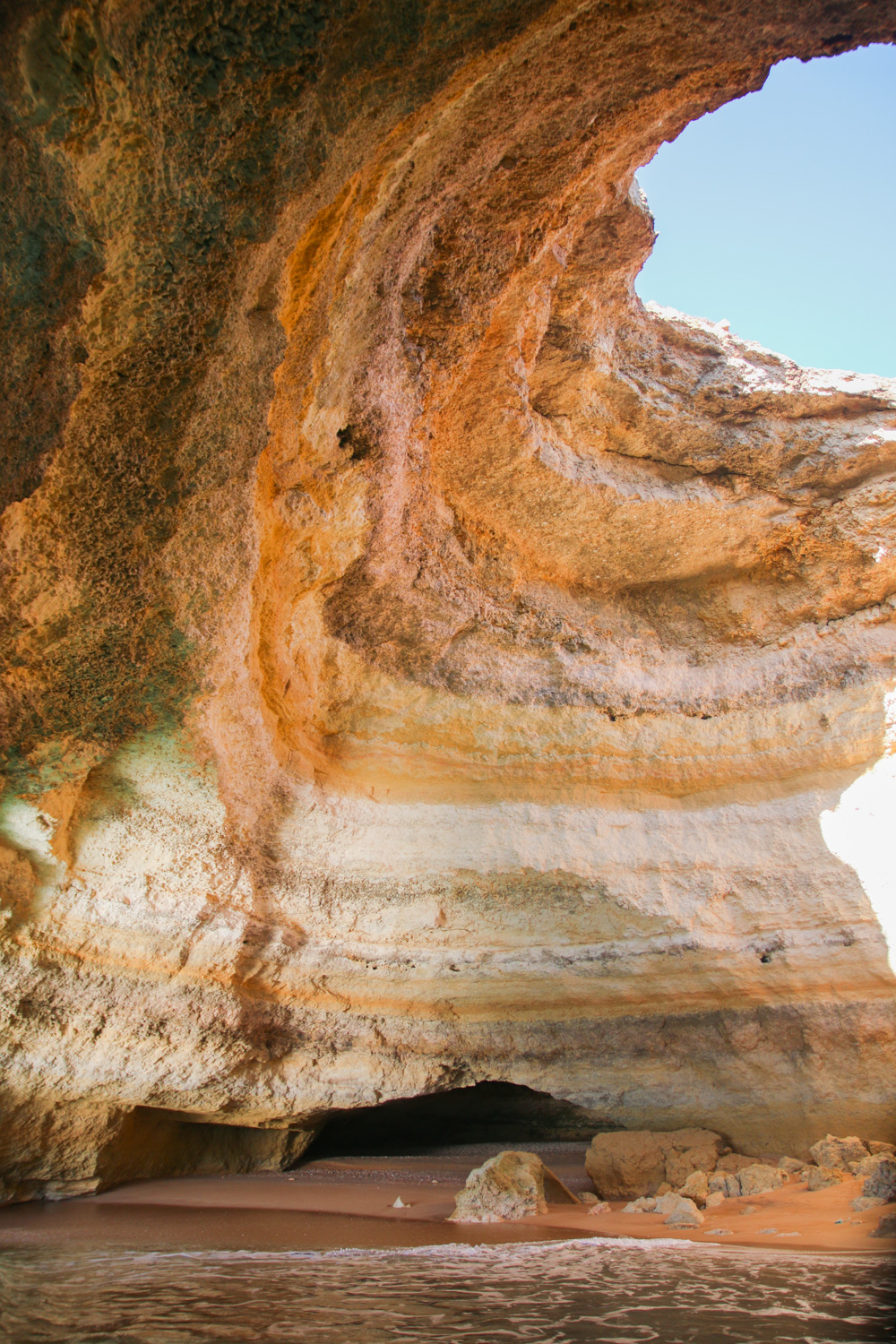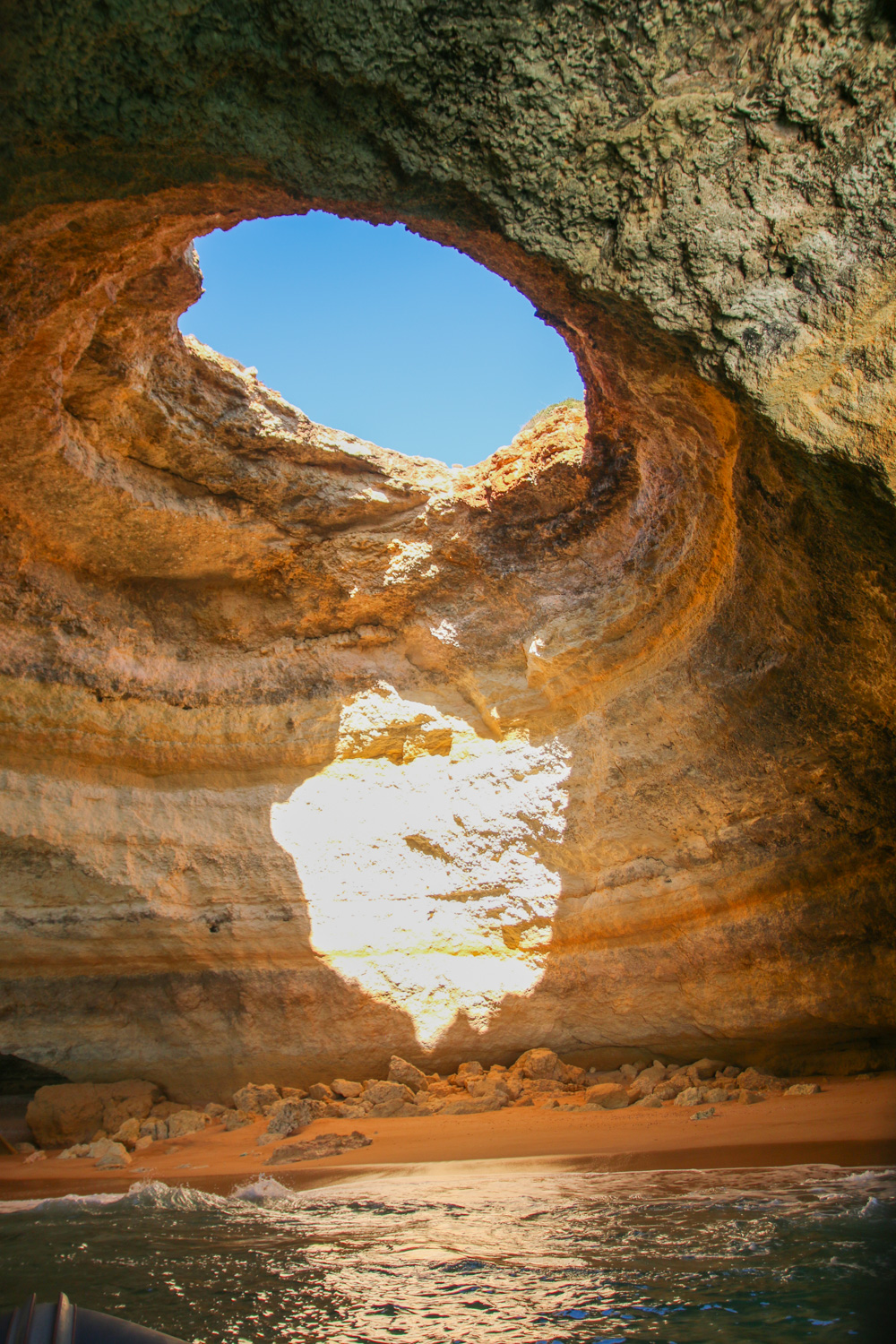 2. Take a Boat Trip to Benagil Caves from Portimao
This was one thing we couldn't miss on our first visit to The Algarve. One of the most famous beaches/rock formations/views and the easiest way of reaching it is by boat from Portimao. You can also swim to it from nearby Praia da Benagil, but I'd recommend only doing this if you're a strong swimmer, as it is quite far and there's nowhere to stop till you're inside the cave at low tide. Or you can also kayak from another nearby beach on a guided tour – I think this would have been so much fun!
We did this 2hr boat trip (affiliate link) and loved it so much! There's so many to choose from, but we loved this one as it's on a speedboat, so you can see so much on the trip in such a short space of time. There's actually so many caves to go inside, and i feel like a lot of the larger boats would have struggled in some of the caves that we went inside. The guide was also amazing, showing us where to get the best photos!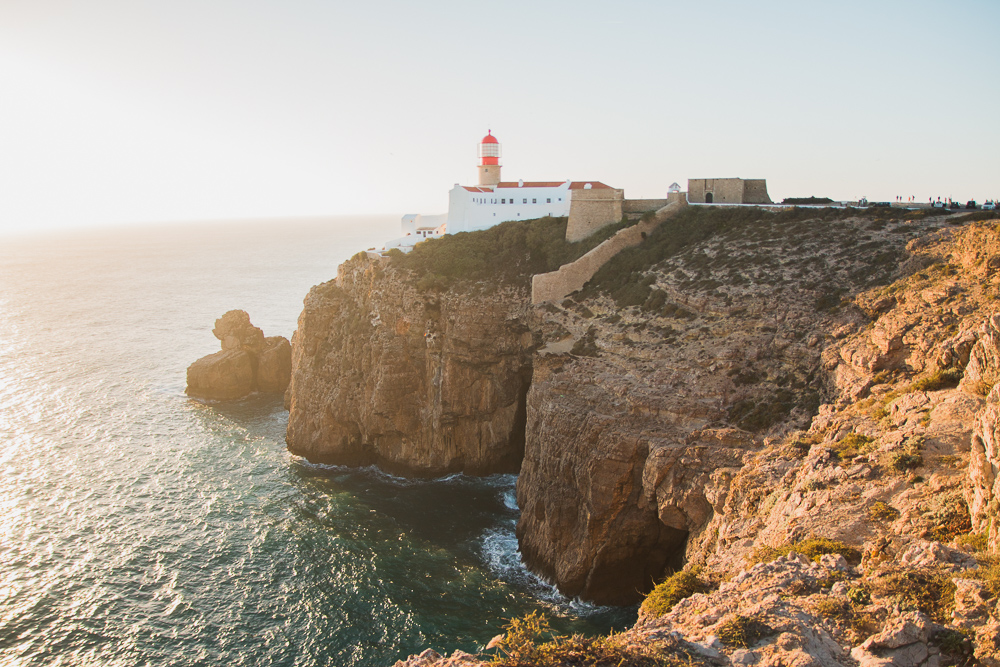 3. Watch the Sunset at the Lighthouse at Cape St Vincent
Also known as Cabo Sao Vincente, this is a stunning area of coastline near to Sagres, the most south-westerly point of mainland Europe, and one of my favourite places to watch the sunset in The Algarve. There's also a stunning beach called Praia do Beliche just down the road popular with surfers in the evenings, so along with a day spent exploring the nearby sufer town of Sagres and the old fortress, you can really make a day of it there right up until sunset. And of course, there's a lighthouse, and who doesn't love a lighthouse?!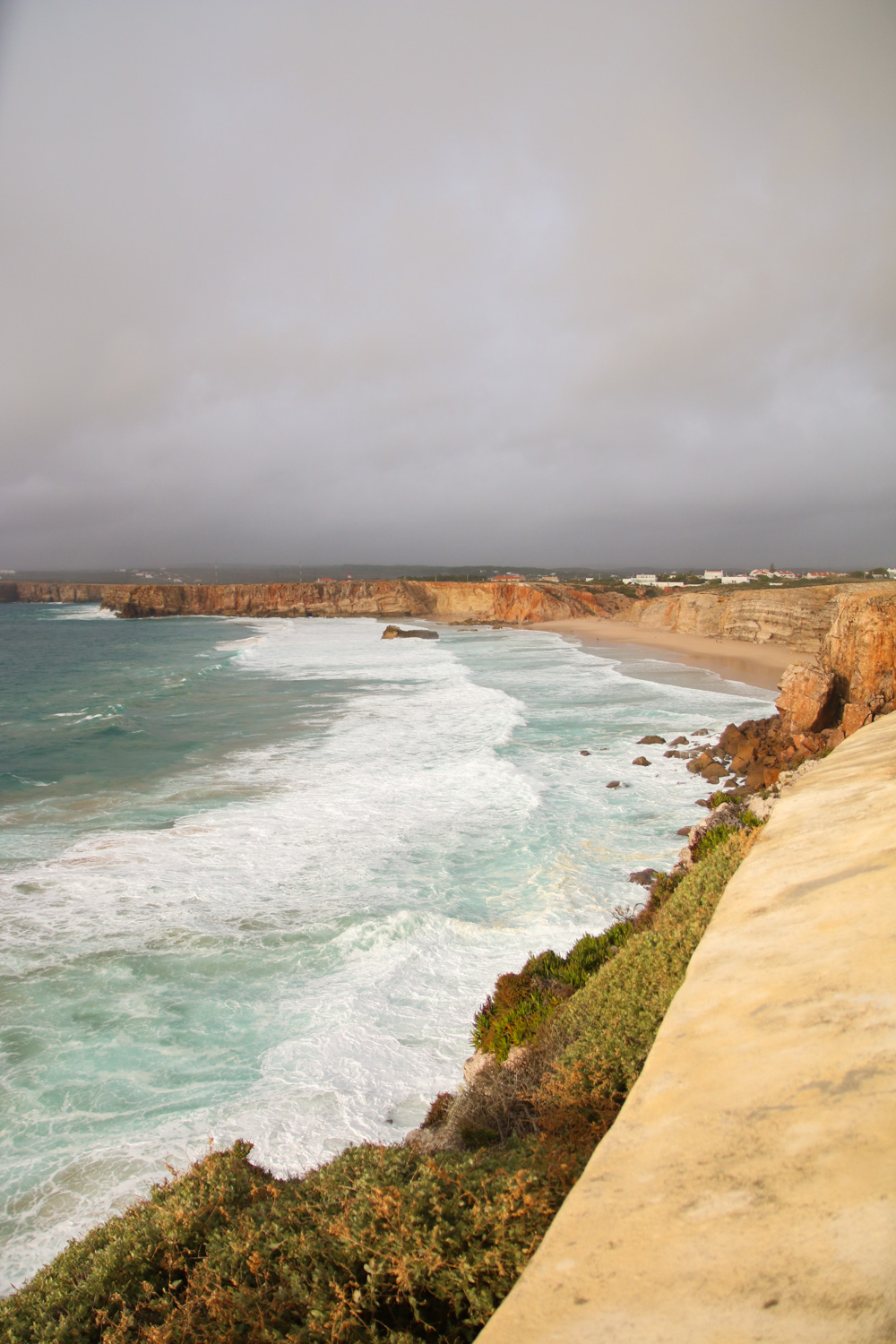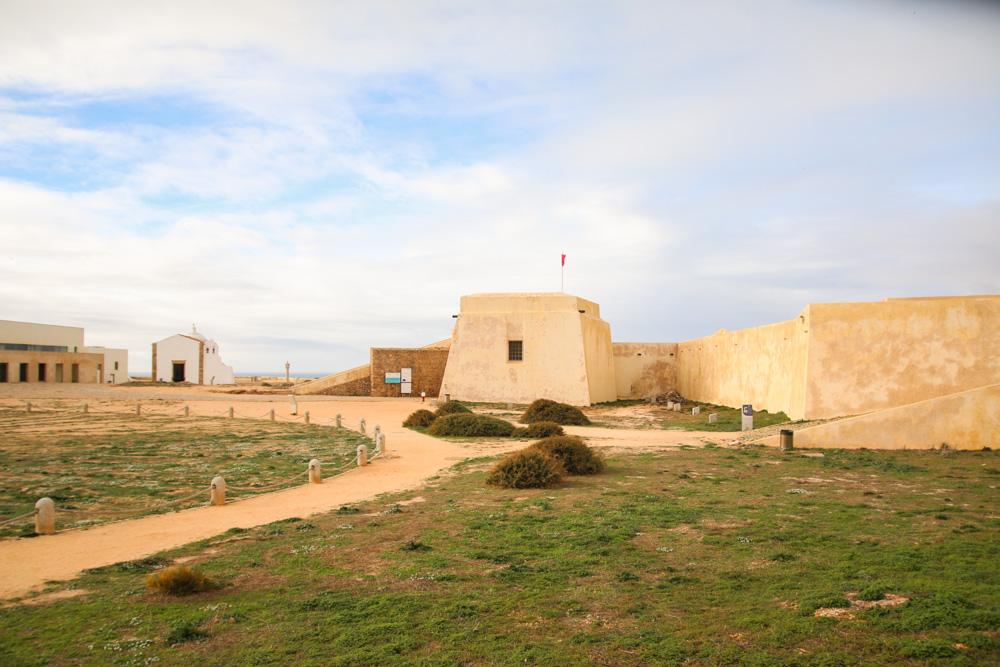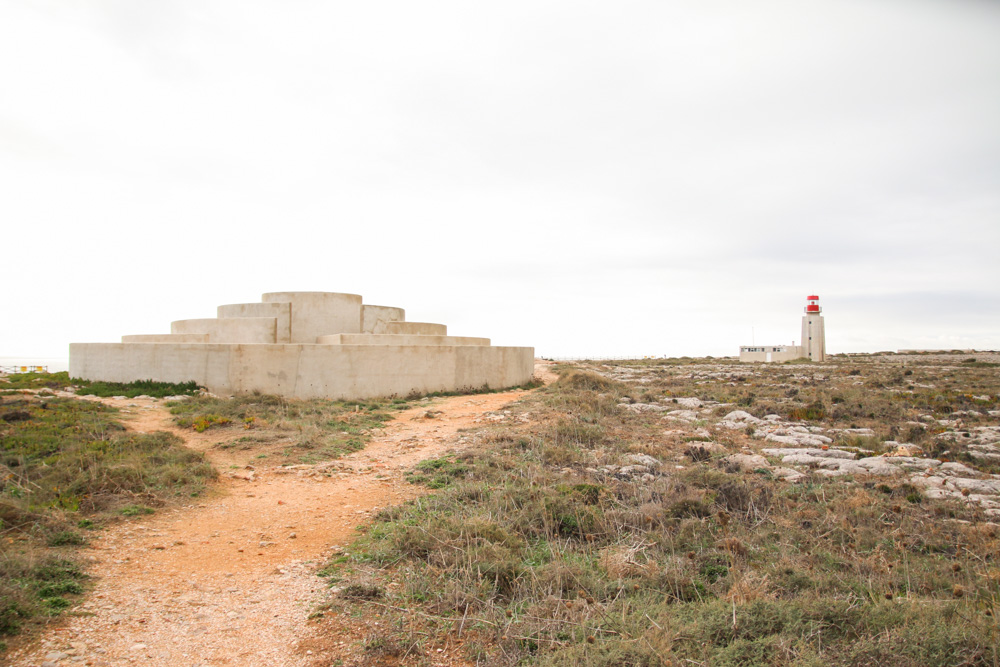 4. Explore Sagres Fortress
Before you head off to watch the sunset at Cape St Vincent, head to the fortress in Sagres for a few hours. We arrived with no idea what it even was, we just saw it up on the cliff from a nearby beach and decided to go check it out and it was definitely worth it. We spent a good few hours as the area is massive, and the views are stunning! There's not too much information, but there are a few signs as you walk around.
The fortress is open everyday from 9.30am-5.30pm in the off-season and high season it's open 9.30am-8pm. There's a paved path that takes you around the whole thing, so it's really accessible too! It costs €3pp which I think is definitely worth a quick trip!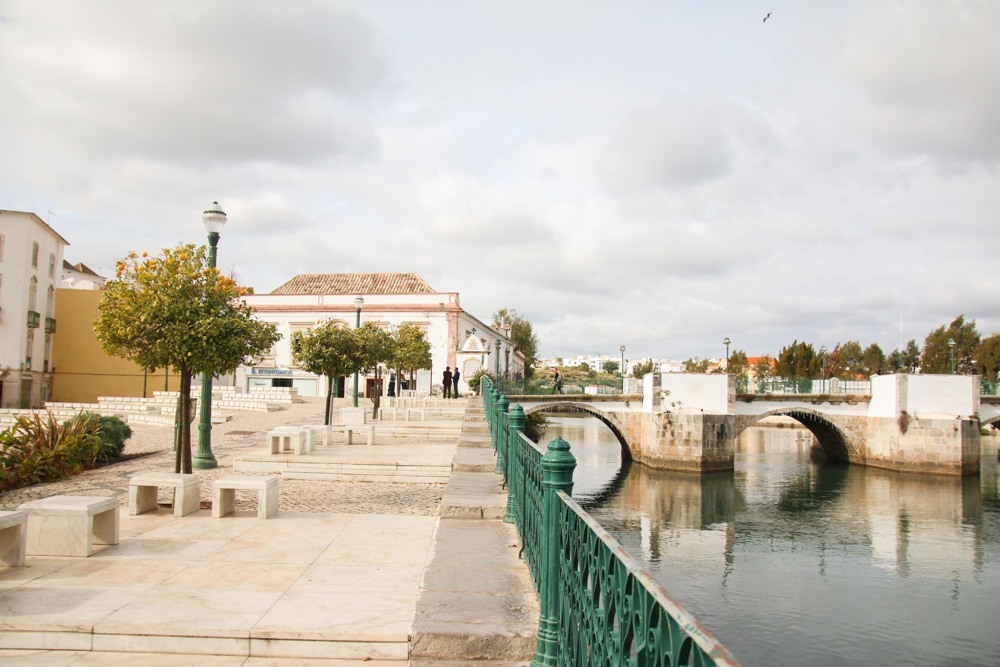 5. Get Lost in the Streets of Tavira
Tavira is just one of those towns that you need to visit while in The Algarve. It's whitewashed walls, moorish castles and the area beside the river are all just so picturesque! I didn't know much about it when we visited, but I'd seen a few photos and knew we had to go. It's also a great little town to stay in if you want a quieter stay than somewhere like Lagos or Albufeira.
There's loads of little streets to wander and get lost in, and a moorish castle on top of the hill which has stunning views over the rest of the town (and entry is free). There's also an island nearby with a lovely beach called Tavira Island, which can only be reached by boat from the main town.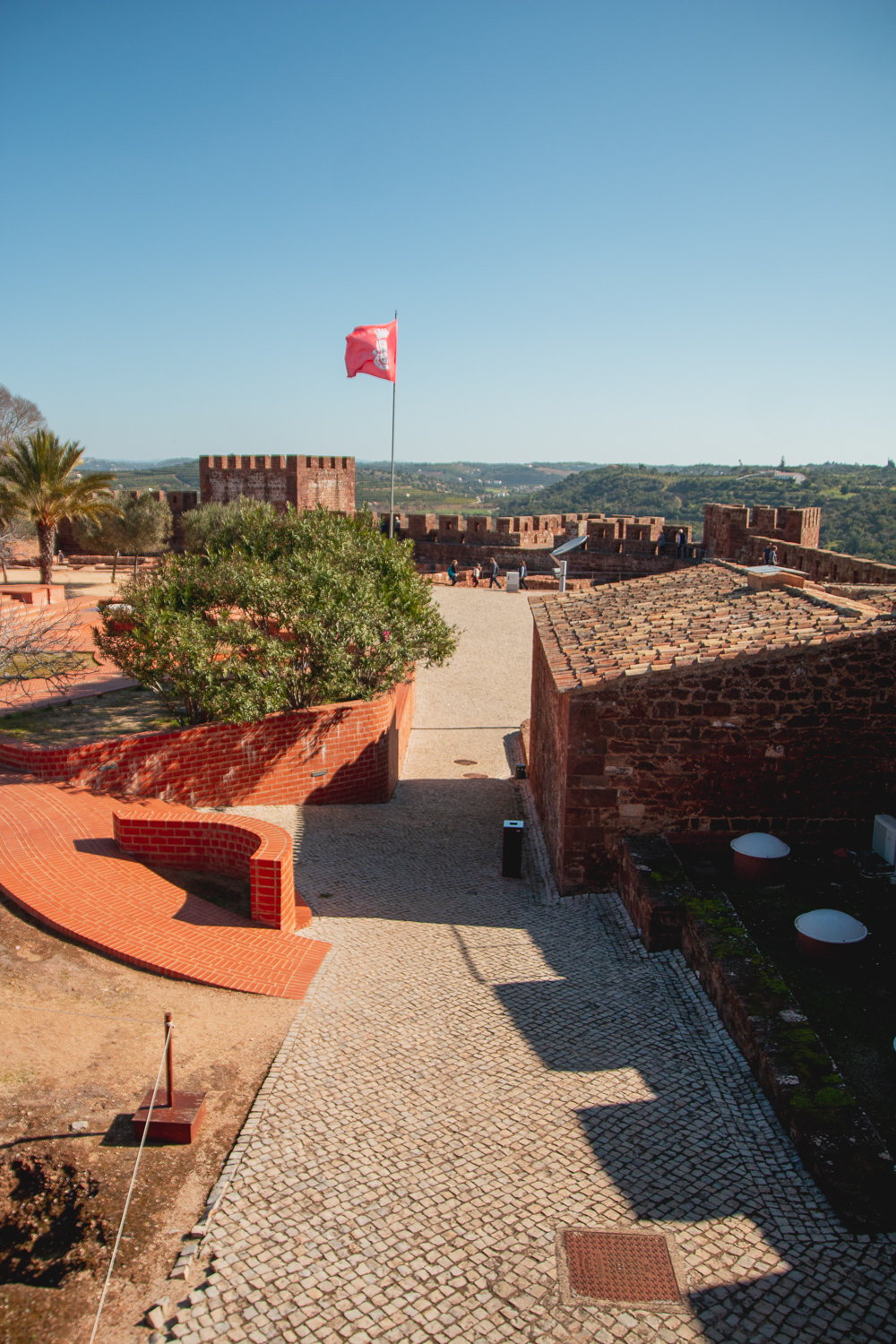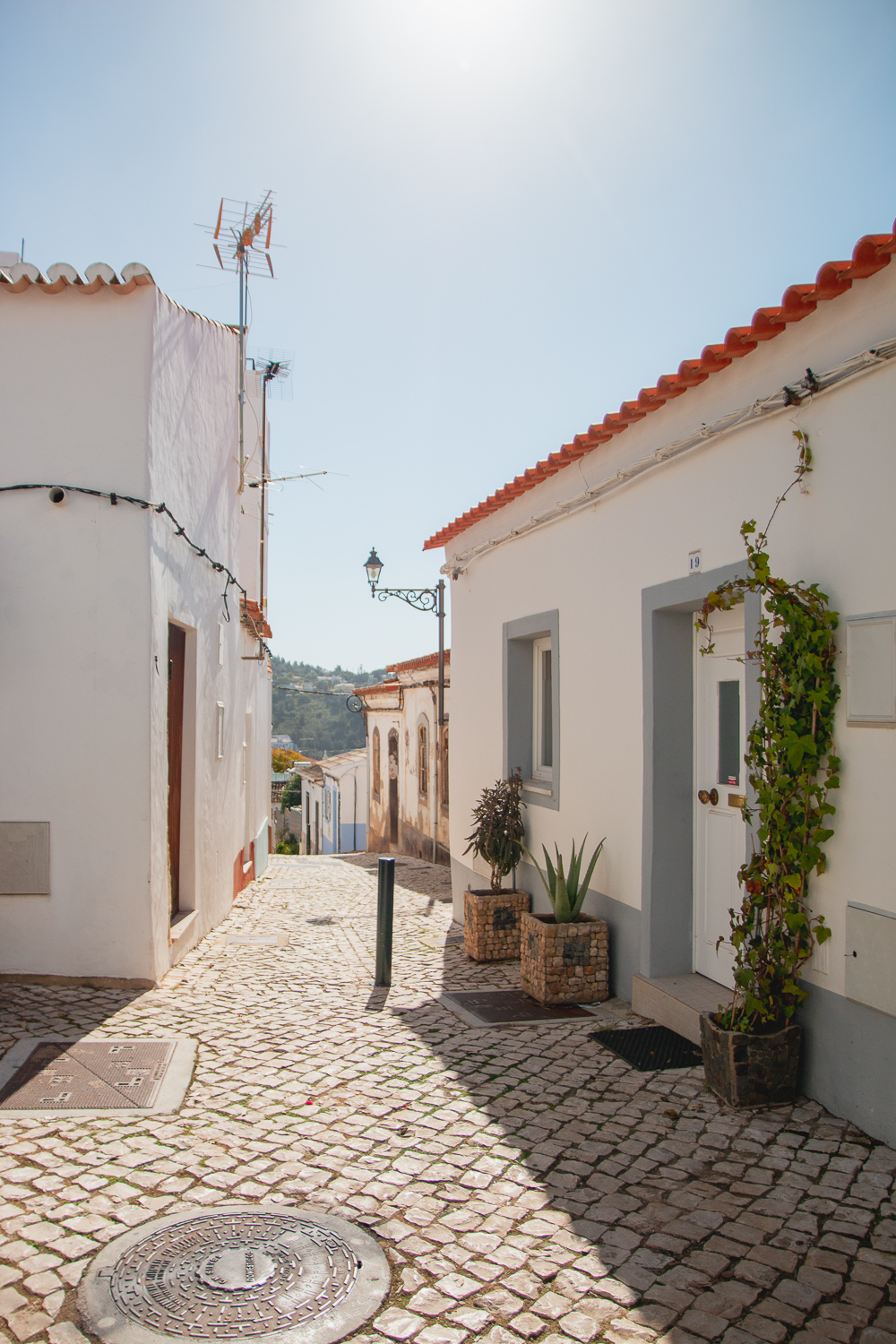 6. Spend a Morning Exploring the Old Town and Moorish Castle in Silves
If exploring quaint towns and moorish castles is your thing, then the town of Silves is well worth a visit too. Silves was once the capital city of the area, and the red brick moorish castle is one of the best preserved in the country. While you're in the area it's worth taking a wander through the streets of Silves too!
The castle is open everyday except for Christmas Day, but opening hours vary depending on the season – 1st April to 31st May and 1st September to 30th October it's open 9am-8pm. From 1st June to 32st August it's open 9am-10pm and 31st October to 24th March it's open 9am-5.30pm (times correct as of July 2019). Entry costs €2.80 for adults and €1.40 for children, students and over 65's.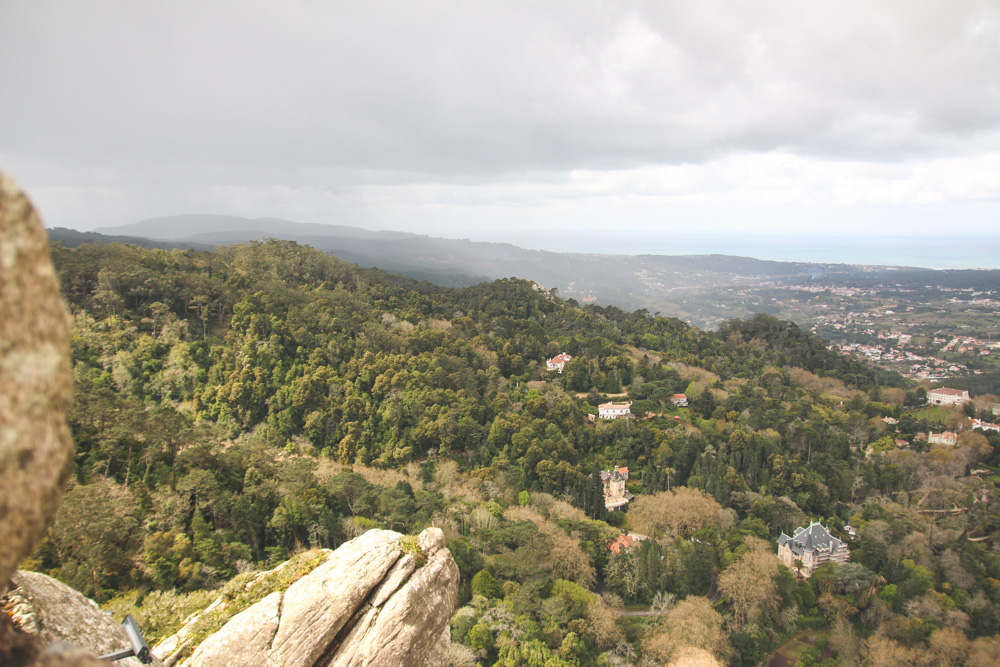 7. Take a Jeep Safari through the Countryside
One of my favourite memories of visiting The Algarve as a kid was going on a Jeep Safari. We cruised up and down country lanes, with the wind rushing though our hair, went off roading, stopped in tiny villages in the middle of nowhere and learned about local traditions. I remember at one point pulling over and learning about the bark trees which the region is known for and sampling local honey and homemade peri-peri sauce. You can do full day, half day or sunset safaris departing from all over, though the most common departure point is Albufeira.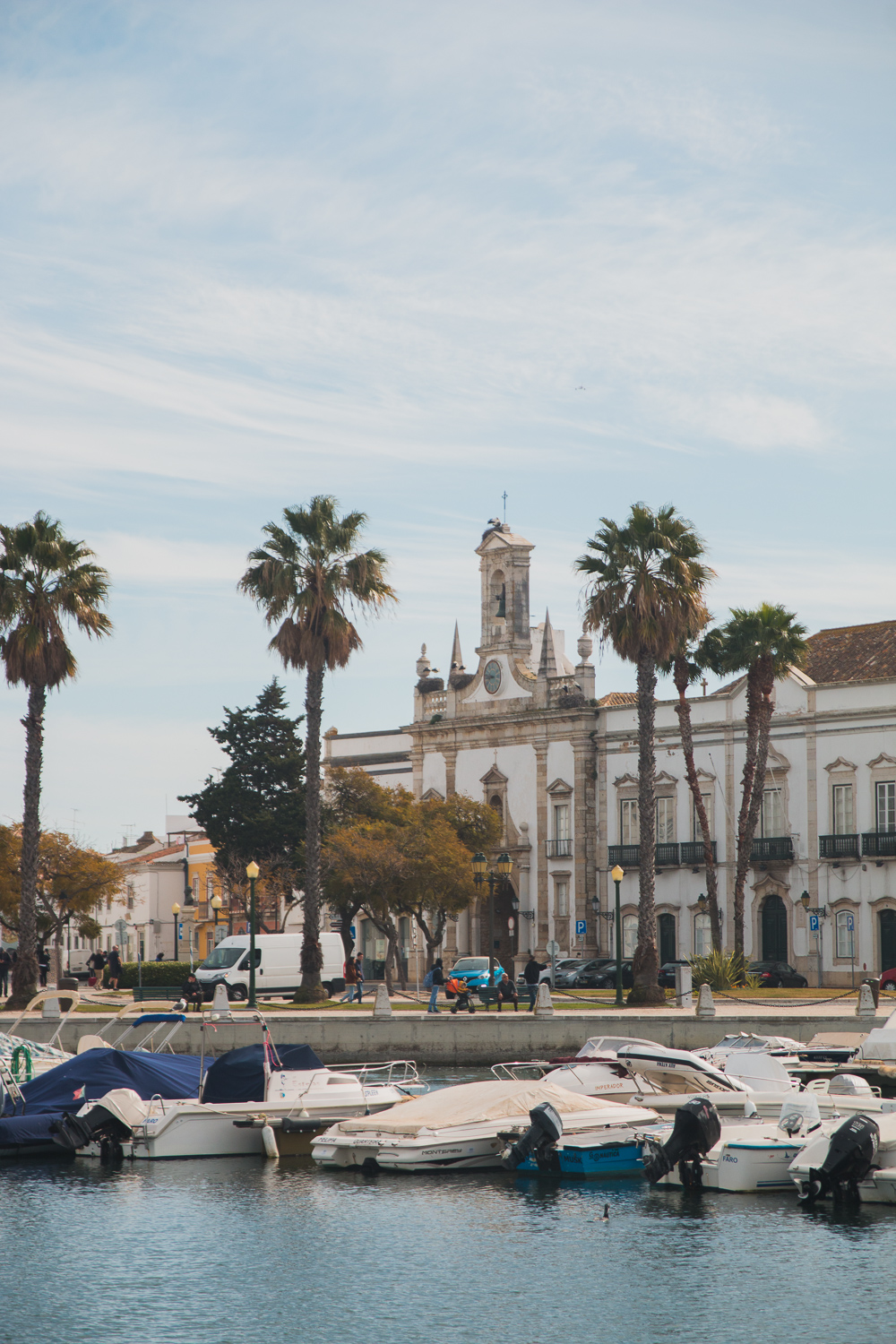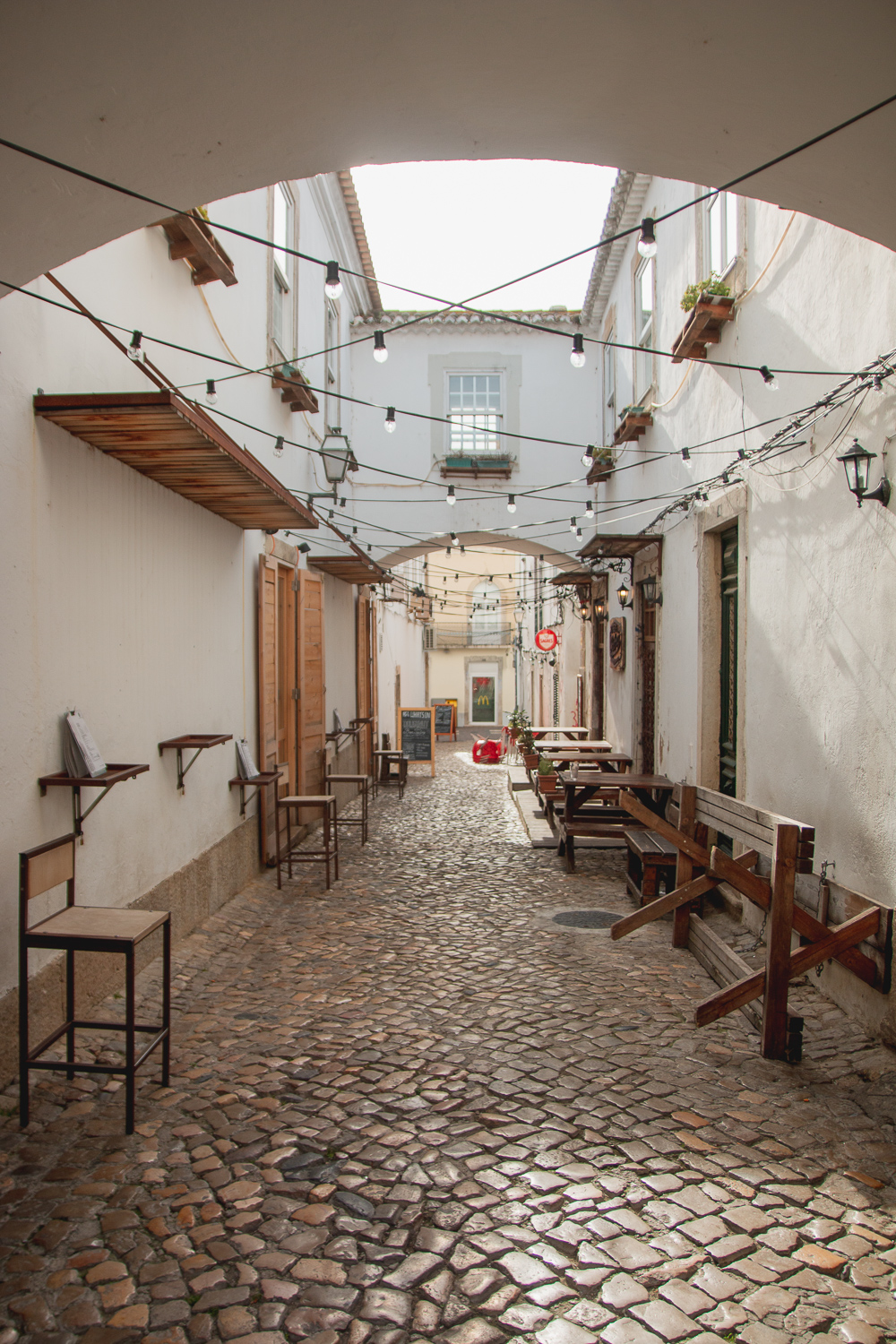 8. Explore the Streets of Faro Old Town
Faro is the capital of The Algarve, and a lot of people skip over it in favour of the smaller towns of Tavira, Silves, Portimao and Lagos, but it's definitely worth a visit. It's got a really good food scene, with plenty of restaurants to choose from, and you can hop on a boat to the nearby Ria Formosa Natural Park. There's the cathedral, old moorish walls and the bone chapel to explore, which is lined with the bones of over 1000 monks!
Although there's no beaches in Faro, there's plenty of options to head to the nearby beaches of Faro beach, right beside the airport, or the beaches of the Ria Formosa Natural Park. It's also a good place to spend a few hours while waiting to catch a flight at the nearby Faro Airport!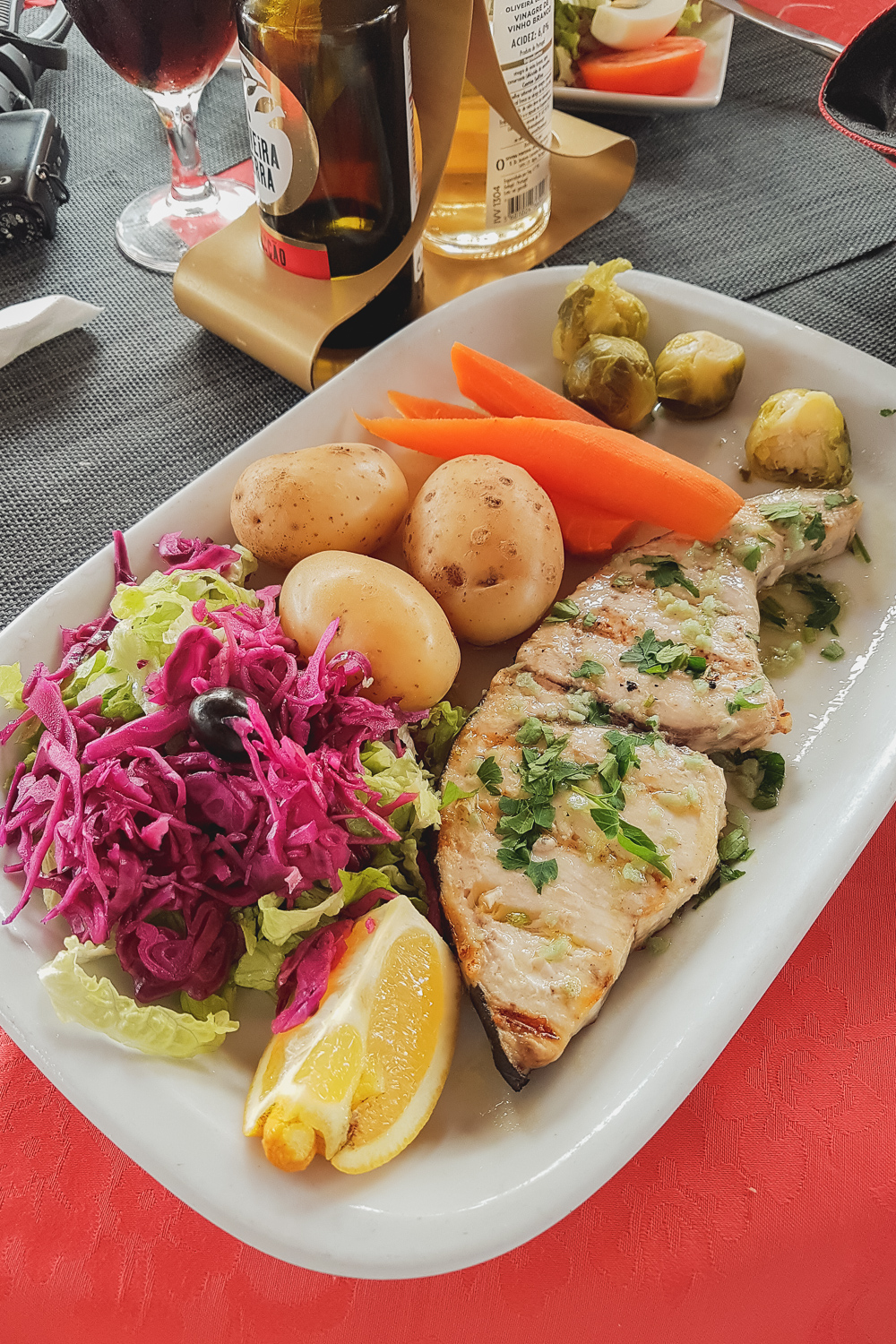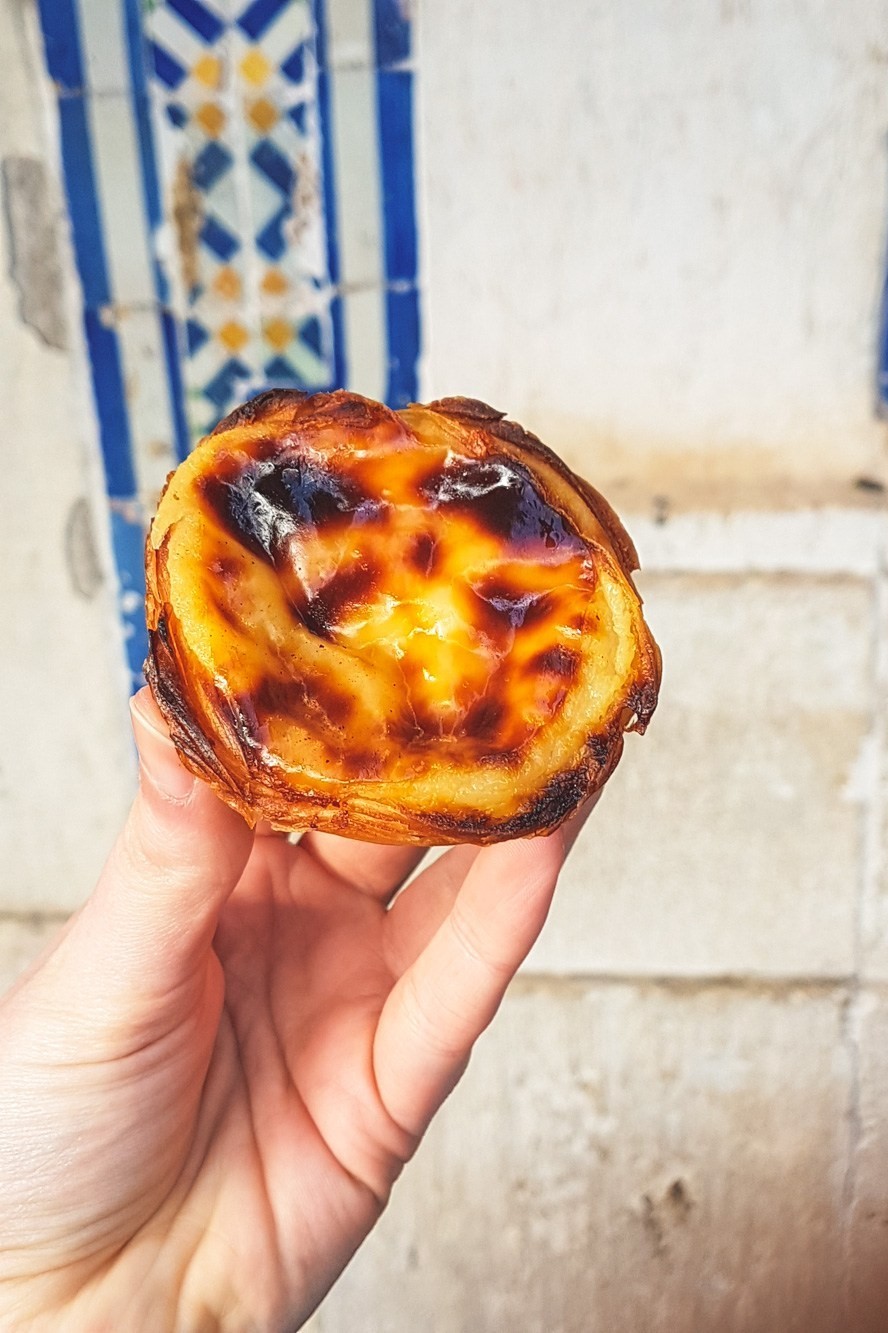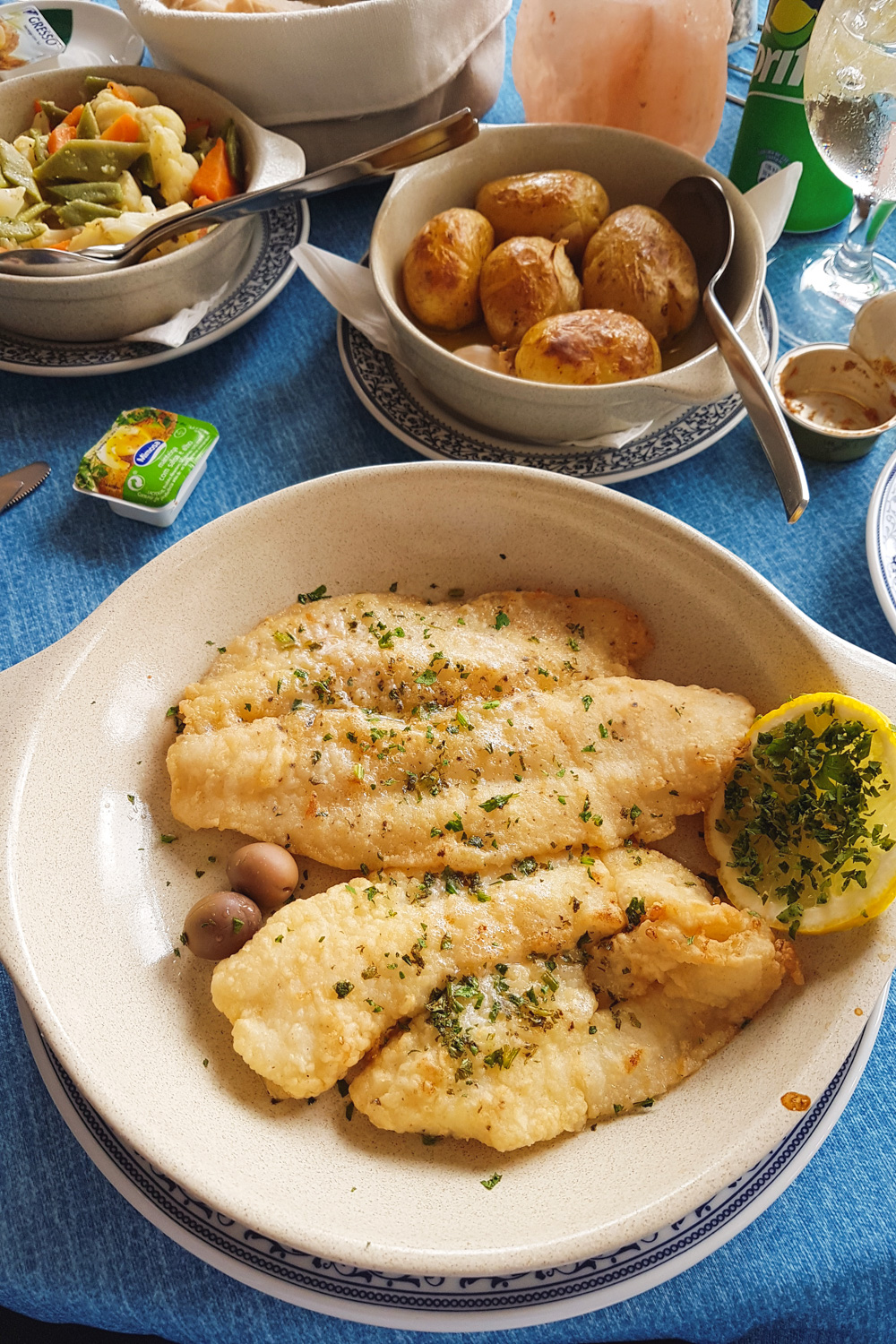 9. Go On a Food Tour or Cooking Class
When you think of Portuguese food, you instantly think Nandos, right? Well, there's SO much more to food in Portugal than peri-peri chicken. Actually, we've found it really hard to find a proper peri-peri restaurant and feel like this is more of a hyped up British thing? Anyway, one thing I've been dying to do is to go on a food tour, which are popular in Faro. Known for pastel de natas (delicious little custard tarts), sardines and fresh fish, I just want to go and try all the local food!
We're visiting again in December, and I'm hoping that we can squeeze in a food tour or cooking class at some point because the food is just SO good. Do yourself a favour and order the fish with boiled veg anywhere you go – it sounds super boring, but the flavour they pack into those veg is unbelieveable. We're trying to master it!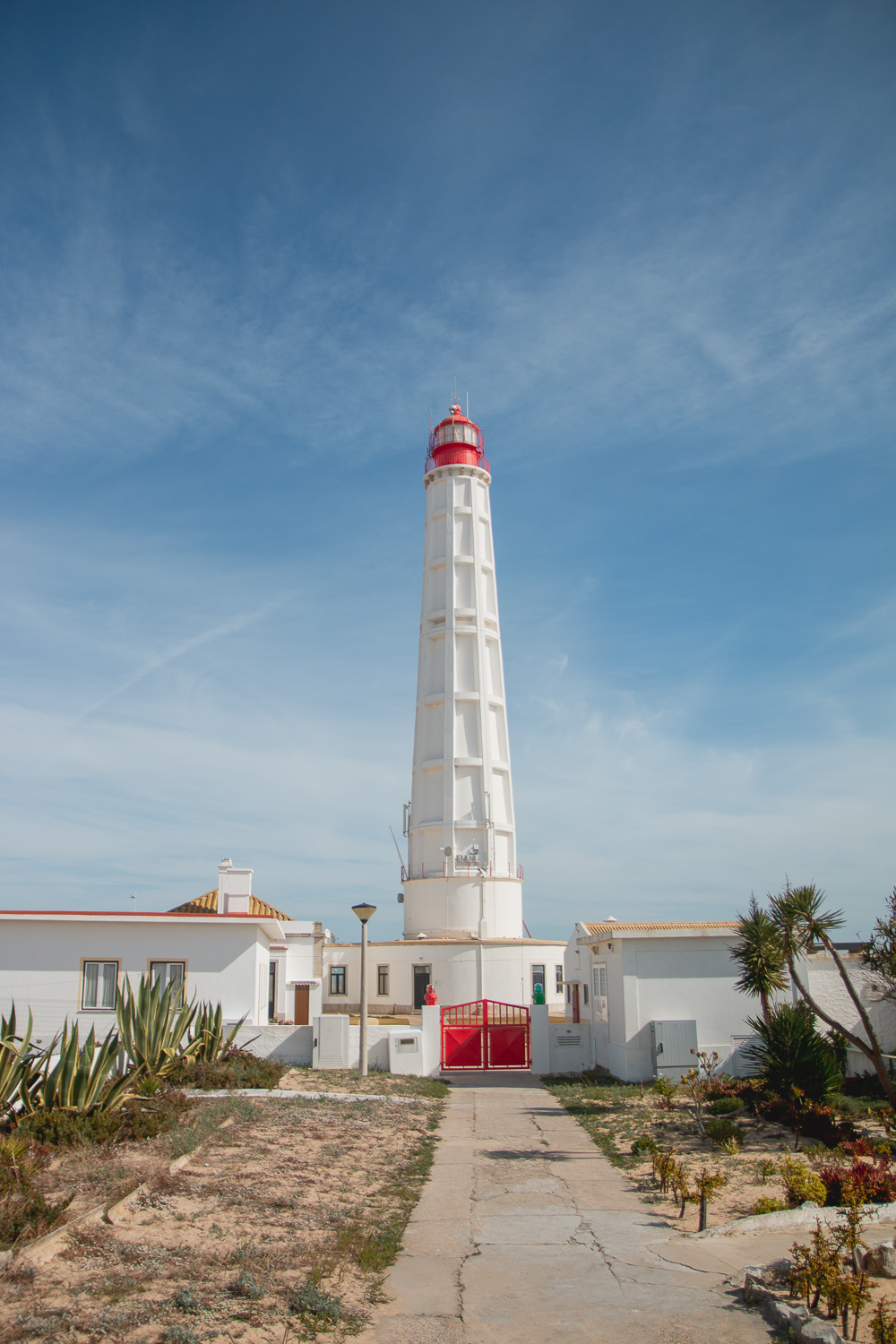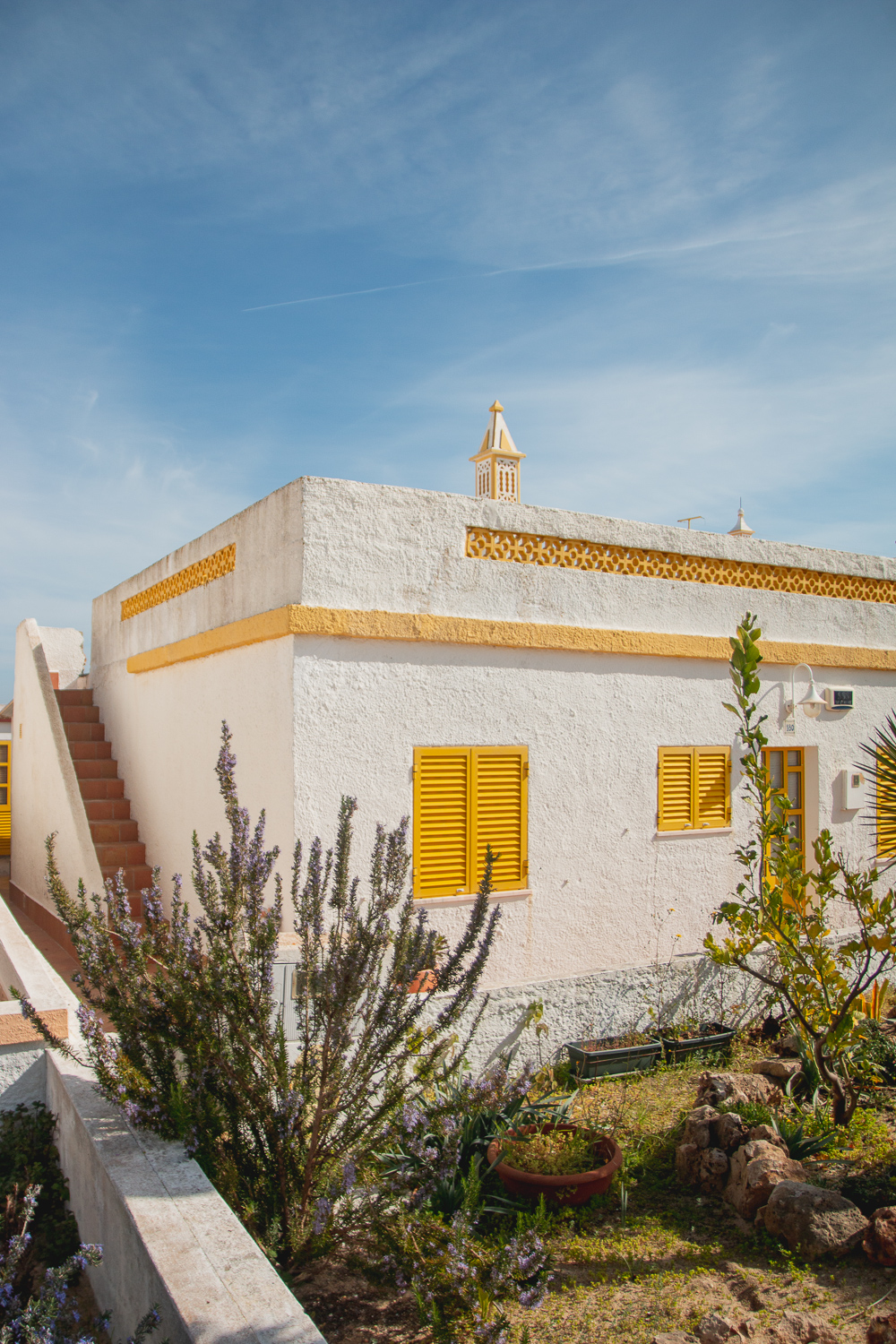 10. Hop on a Boat from Faro to Explore the Ria Formosa Natural Park
This was one of my favourite things we did on our most recent trip. Ria Formosa Natural Park is an area made up of 5 islands and it means 'Beautiful Lagoon' in English. It also has it's own little microclimate perfect for all the birds that make a home here. The channels are also constantly changing due to the wind, current and tides, therefore there is only one constant way for the boats to get in and out of the lagoon to the sea which is man-made between Culatra Island (Farol Island) and Barreta Island (Ilha Deserta). These are the two most popular islands to visit, so if you do book a boat trip, these will be the ones on the tour.
The best time to visit for birdwatching is September, but we visited in February and still managed to see quite a few. We booked onto this tour (affiliate link) and loved it so much. The guide was super helpful and you could tell he loved what he was doing everyday! You can also hop on a speed boat or catamaran from Faro and explore the islands in your own time.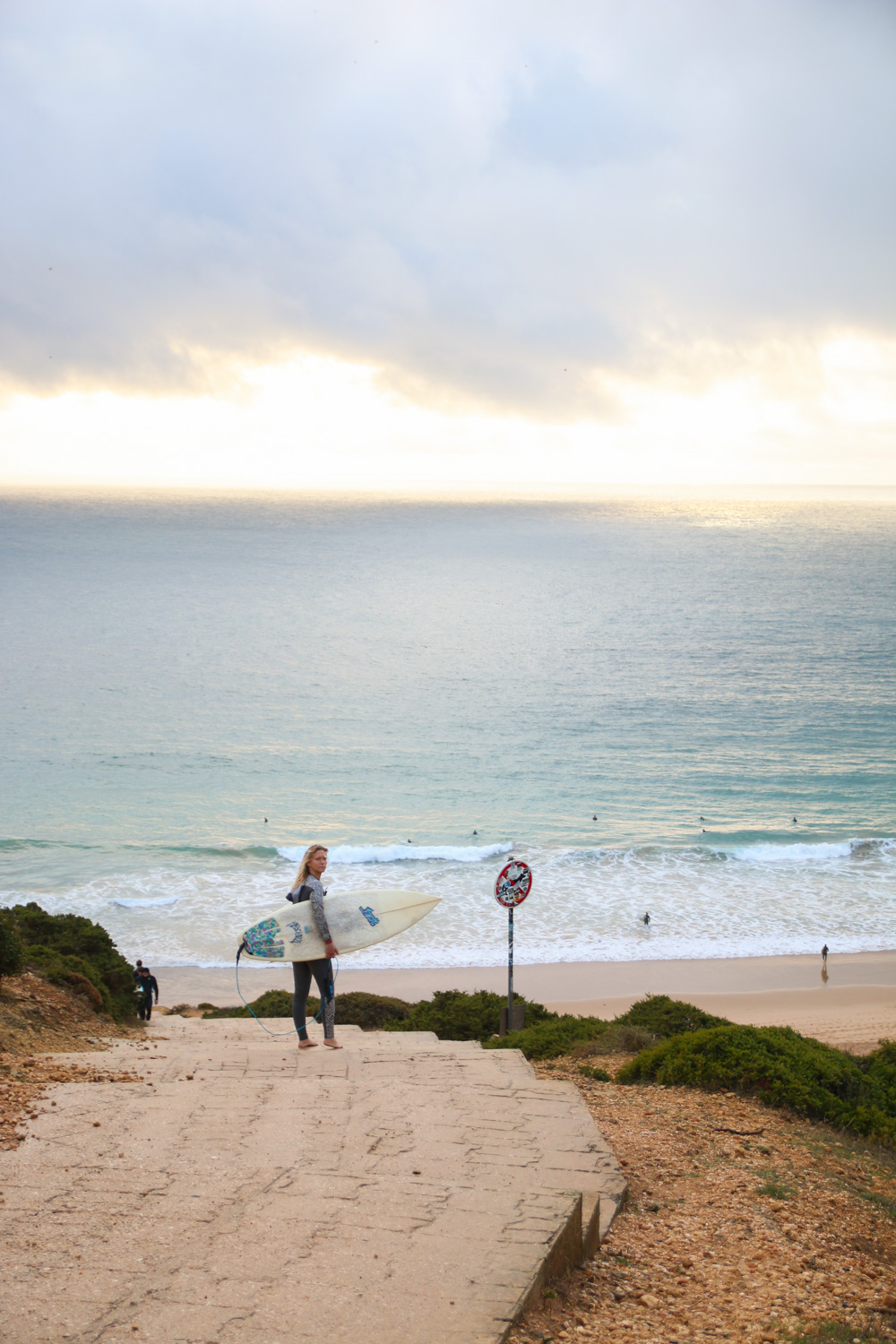 11. Go Surfing in the Atlantic Ocean
The Algarve might be known for it's lovely beaches for a bit of summer sun, but it's also well known as a place for surfers, especially on the west coast with it's ragged cliffs exposed to the atlantic ocean winds. Grab your surfboard and catch some waves. If you're visiting Sagres, it's also great for surf schools, and you'll find somewhere to learn to surf in the area. If you're more into watching the surfers than doing it yourself, the beach near the lighthouse at Cape St Vincent is a great one – and it also has a great sunset!
So there it is – my guide of everything to see and do in the Algarve. I know a lot of people head there in the summer for chilling on the beach, but there's actually so much to see and do there when you get out and about. And it's not just a summer destination! We always visit during the winter and although a few of the beach restaurants are closed, you can still find a lot of places open in the larger towns and cities, and all of the tours still run!
If you have any questions or want any more recommendations, then just leave a comment and I'll get back to you!
Follow
Save