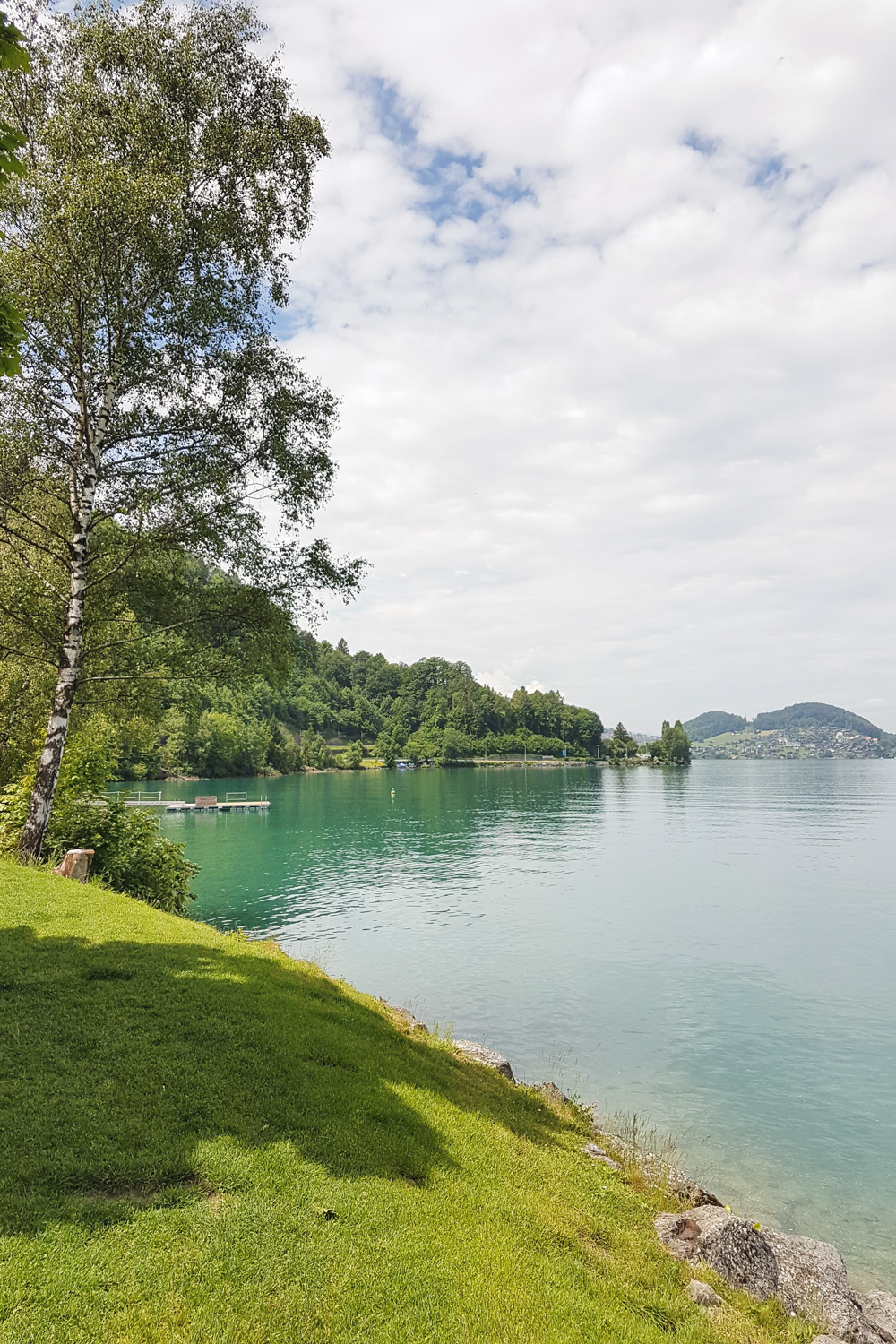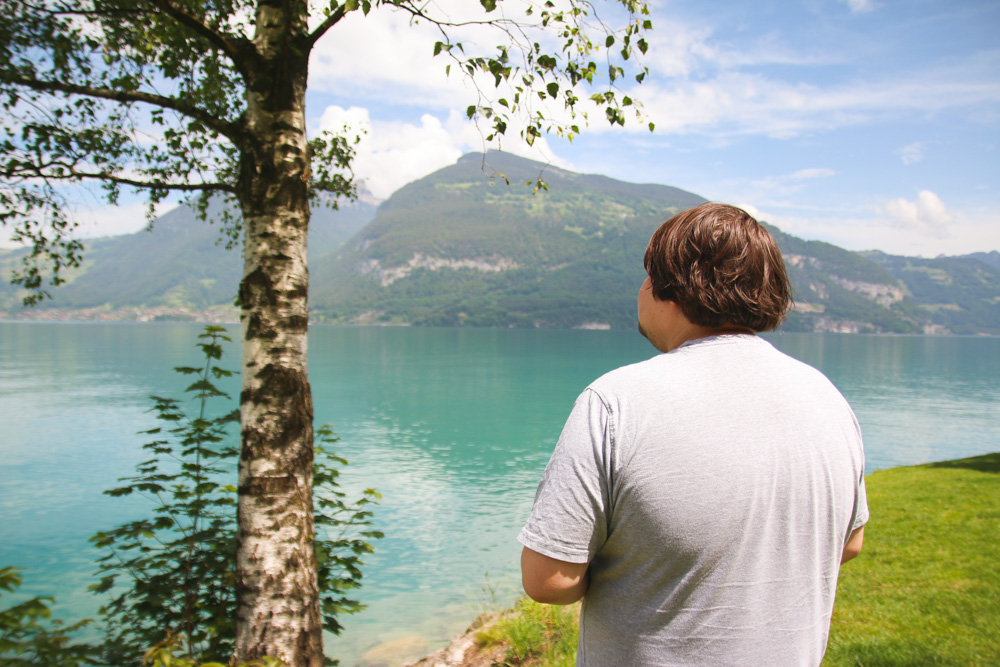 Grindelwald First
The third day of our roadtrip was spent exploring the area around Interlaken in Switzerland. We've only ever been to Switzerland once before when we visited Annecy a few years back. We hired a car for a few days and drove to Chateau du Chillon which sits on Lake Geneva. Well, it's safe to say that we fell in love with the country in just those few hours we were there and vowed to return one day.
So, we did! And boy was it an expensive 24hrs (and the most expensive stop of our entire trip). Yeah, Switzerland really is as expensive as people say, so if you're planning a visit, get saving haha!
The views coming in to Interlaken are just stunning. We pulled over at Thunersee Lake for a quick break and I couldn't get over the colour of the water (I think this was my most used phrase of the entire trip).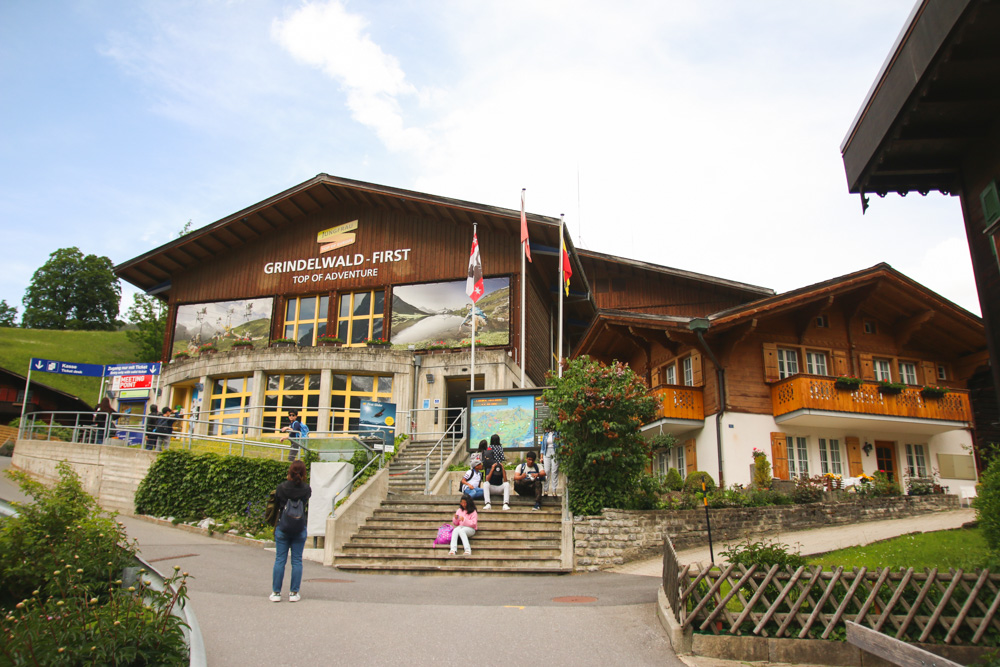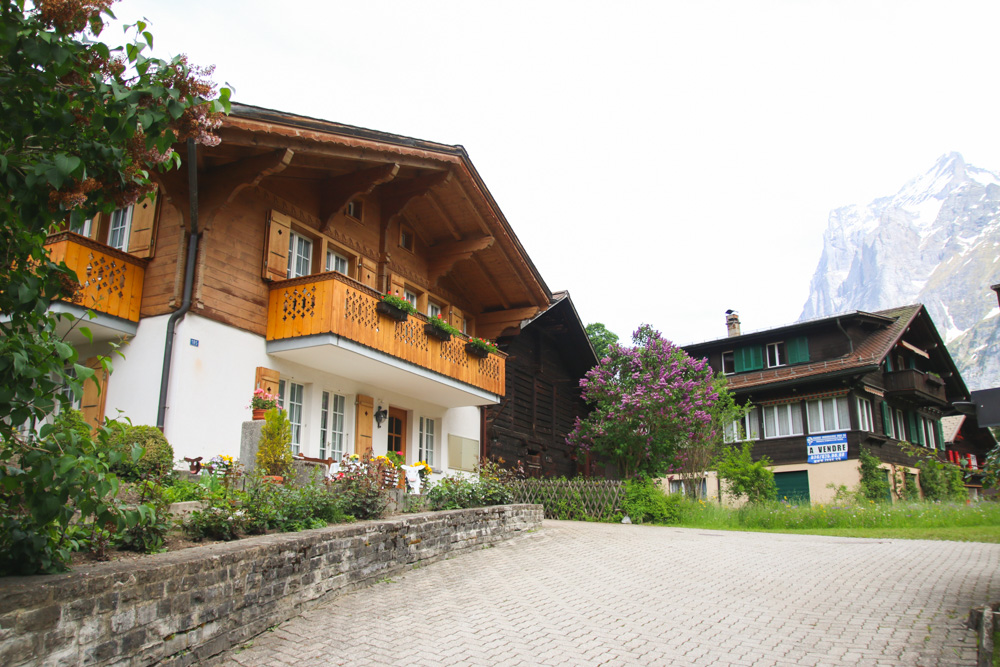 We planned to head to Gimmelwald as my parents had been a couple months before (on the same trip they visited Colmar and Eguisheim). As we got to Interlaken, I decided that the views from Grindelwald looked a lot nicer and that we should head there instead. We arrived in Grindelwald and bought 3hrs of parking. *hint* get longer if you head there! Three hours is definitely not enough!
Anyway, we headed up to the cable car station to buy our tickets where I tried to vlog Shane walking up to the ticket office, and tripped up the stairs and fell flat on my face (well my knee). Basically, I realised I'd scraped all of my knee, almost feinted (yeah, I'm a baby) didn't hear how much the tickets cost in my half feinting state and got the shock of my life when I recovered (and almost feinted again in shock – ok, not really but woah was it expensive). £94 for two people!!!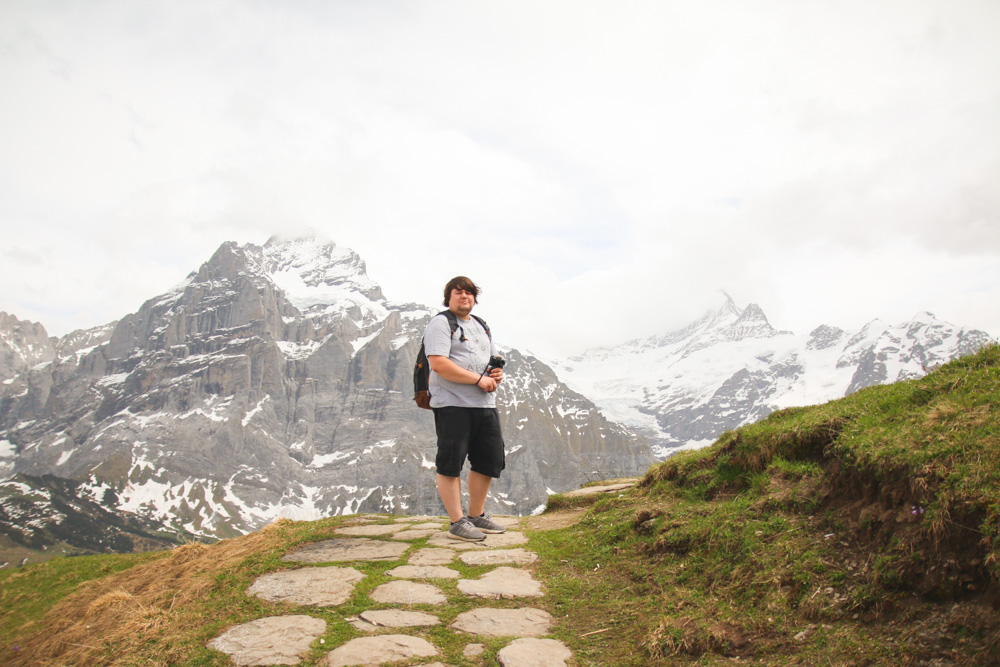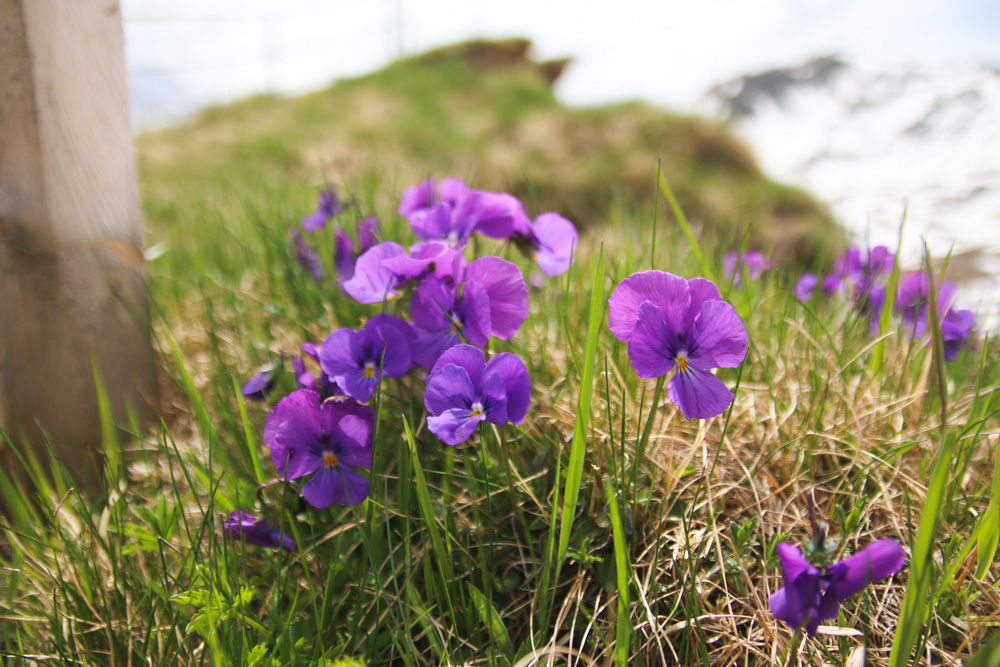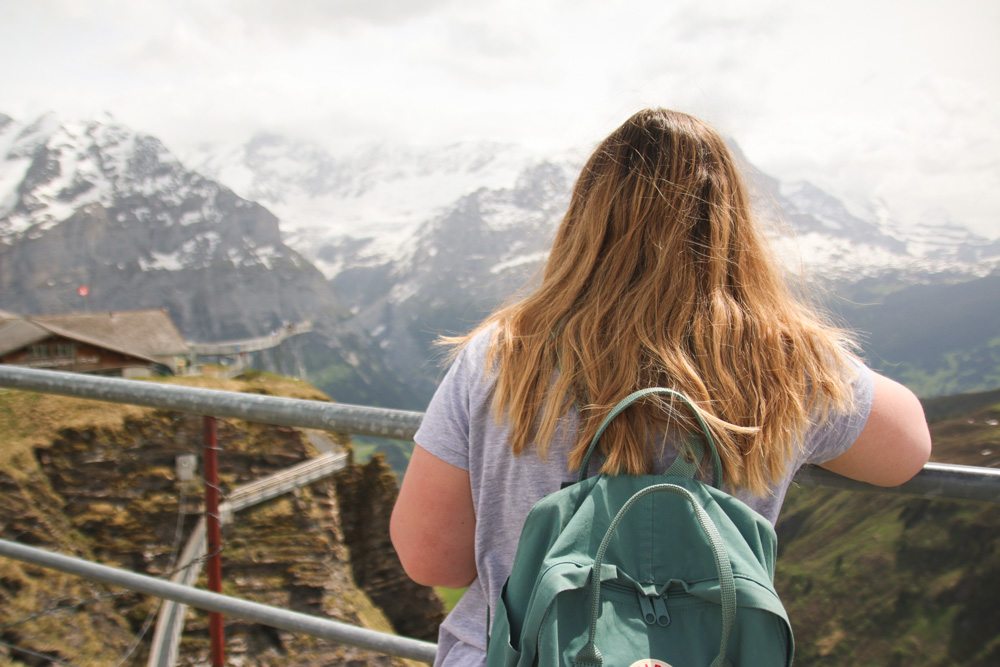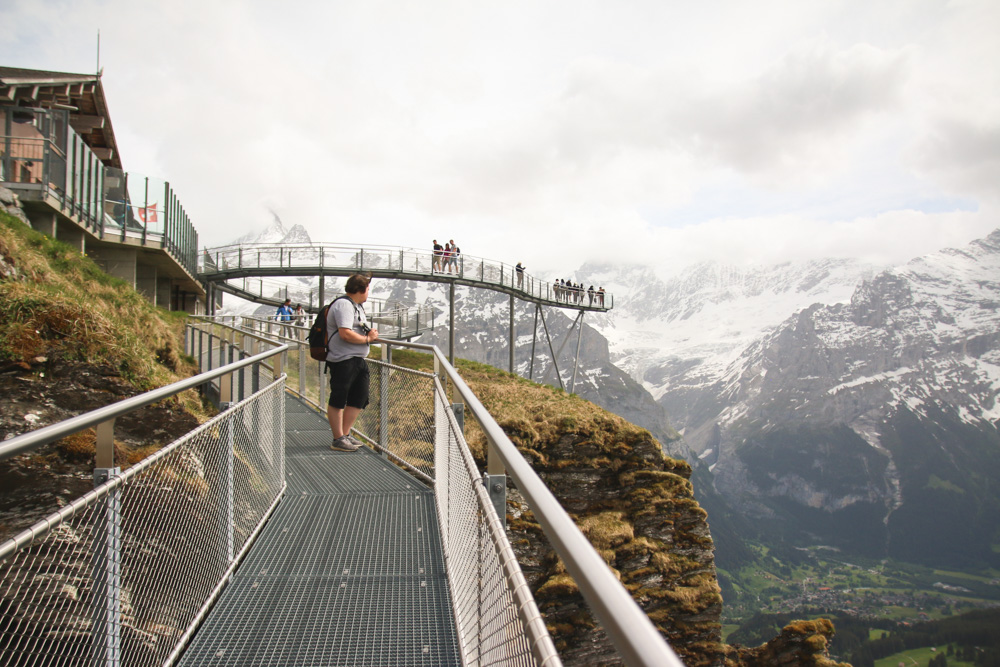 We were very unprepared and researched on this trip for sure! The cable car actually takes 30 minutes to get from the station in Grindelwald to First (the top of the mountain). And then back down is another 30 minutes. This meant that we only had 2hrs to explore which definitely wasn't enough time.
There's so much to do at each stage of the mountain, but the only free thing (other than hiking) is the cliff walk. It was so good, but I don't do well with heights so I panicked a little as we were walking along it. Other than that, there's a restaurant, gift shop and plenty of paid activities at some of the other cable car stations like ziplining, downhill karting (this looked so fun), and scootering.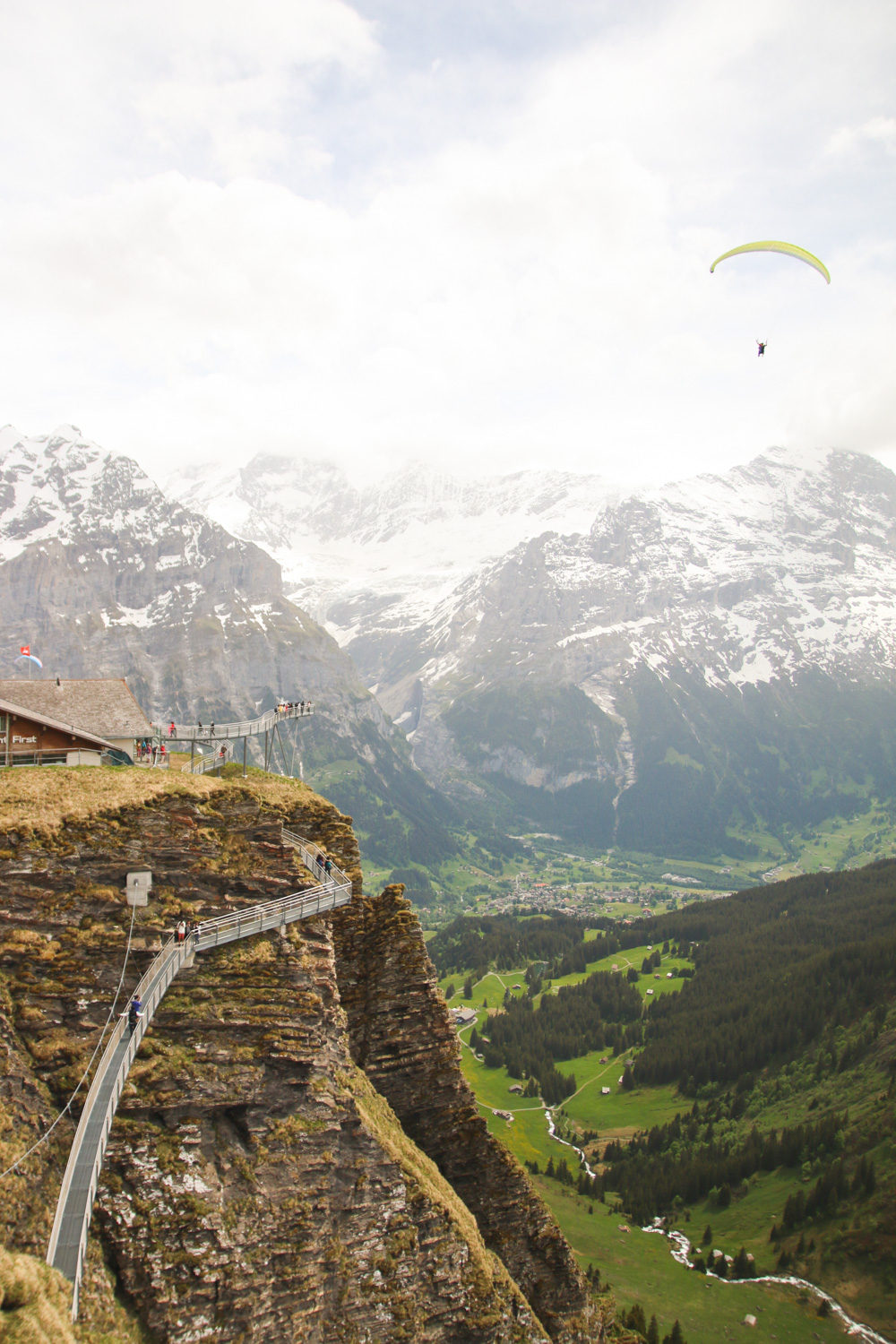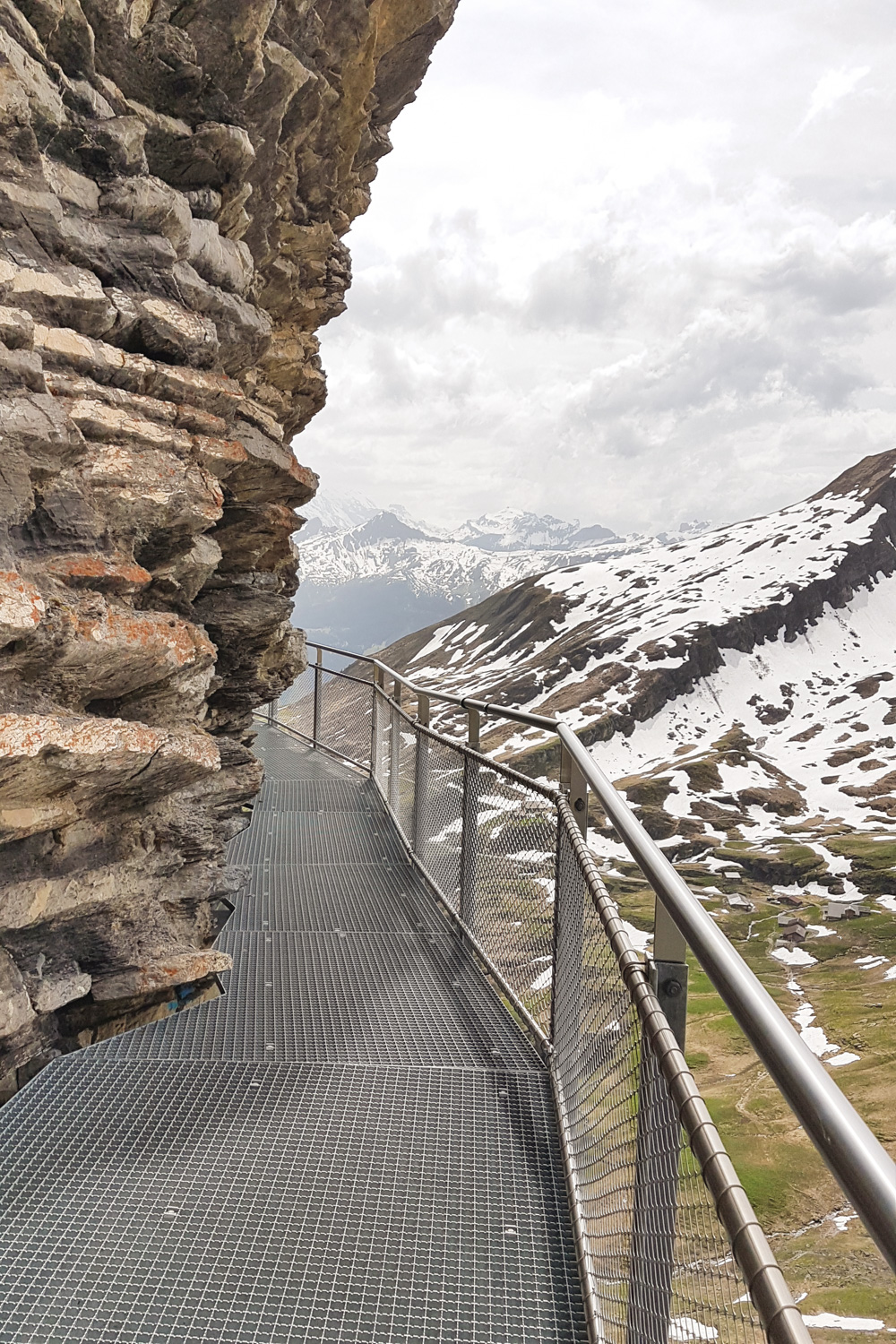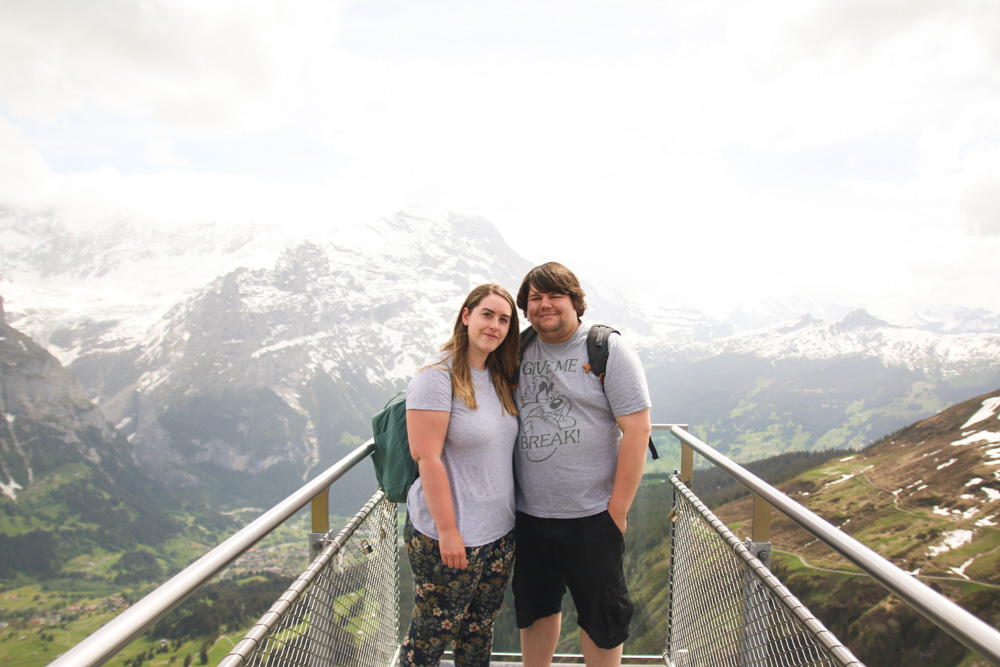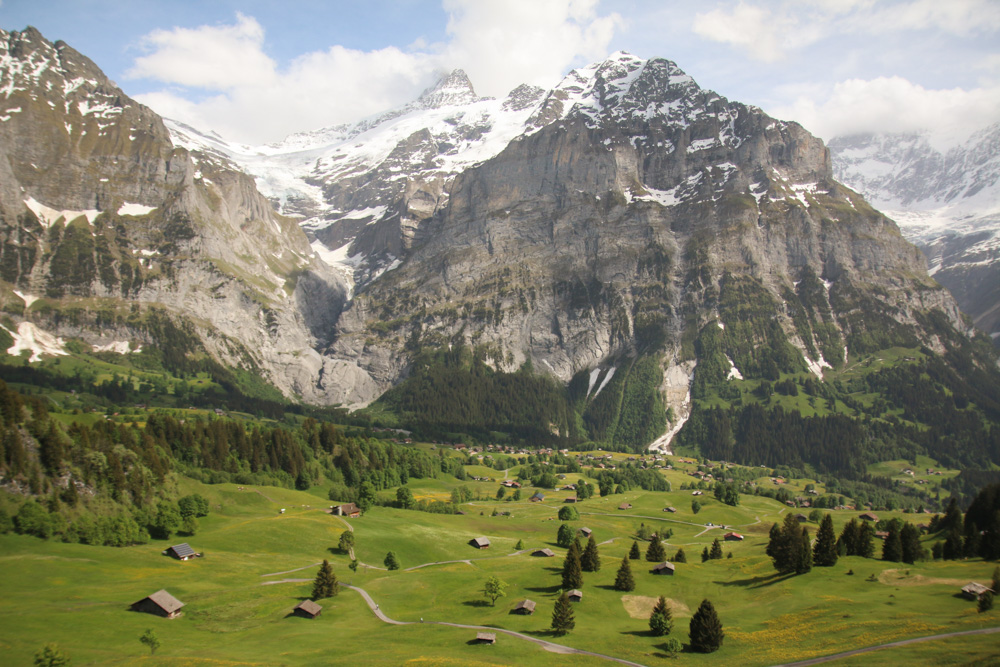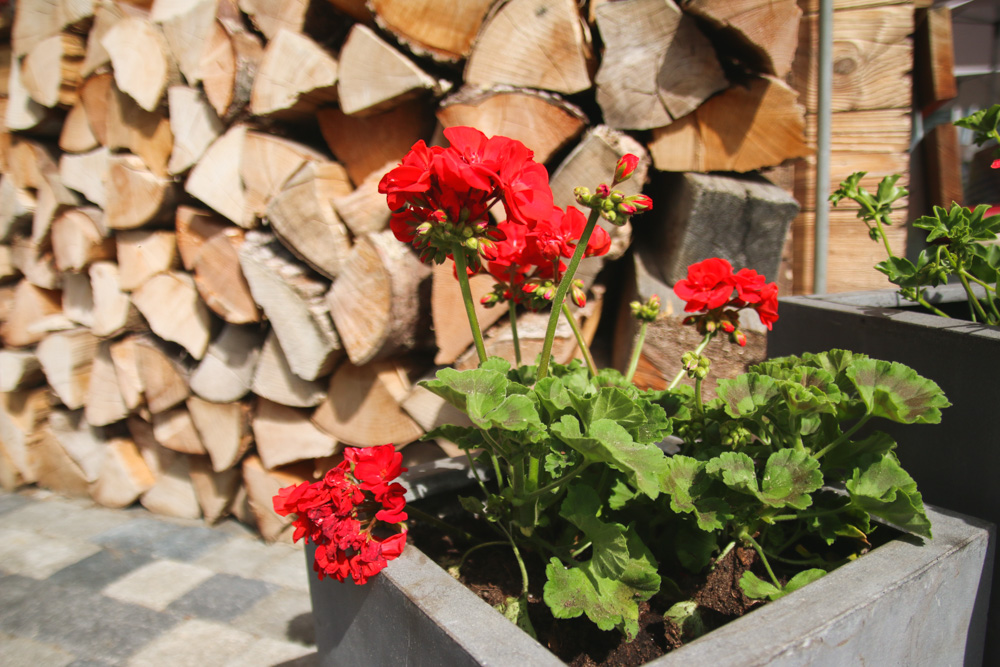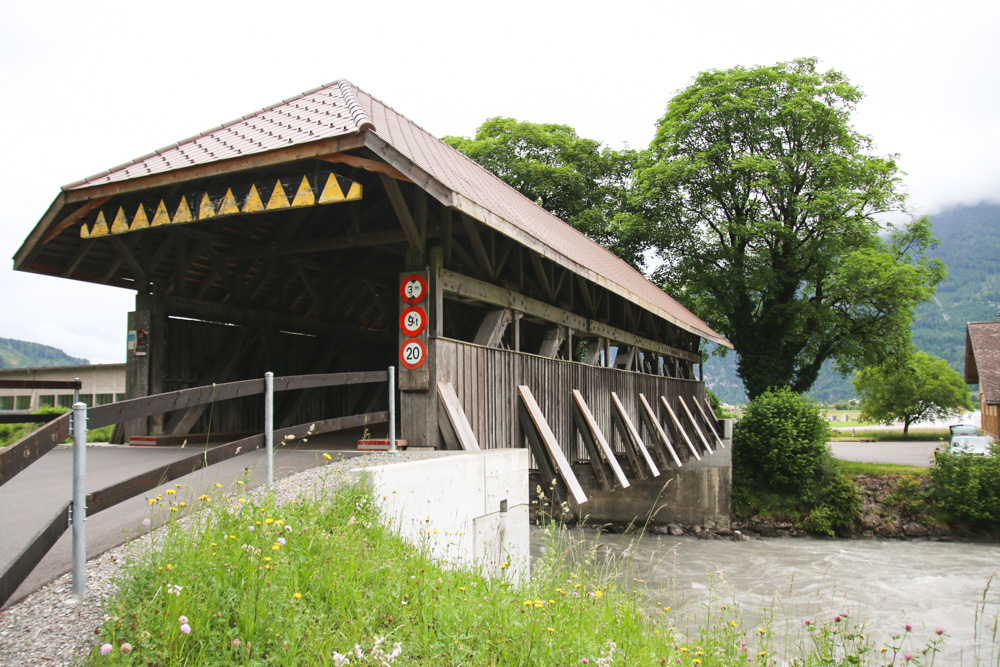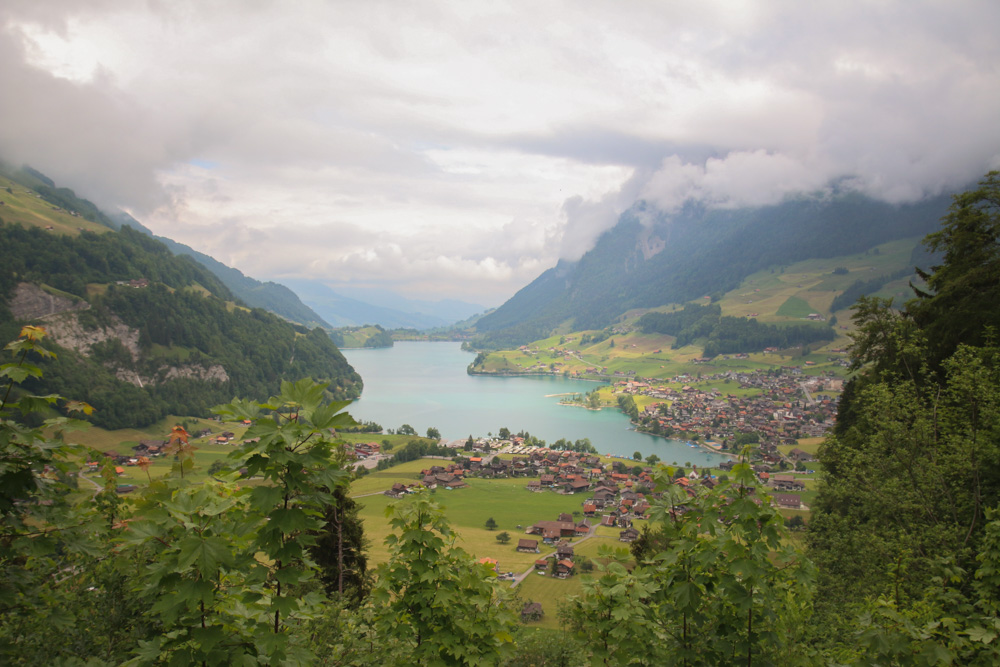 Although the views from the top of First were absolutely amazing, I honestly preferred the views at the bottom cable car station. You can walk there from the town, though I have no idea how long the trail is, but it's just SO green. I couldn't stop staring at the mountains surrounding us and it just felt so calm and peaceful there, even with the sound of the cows bells dinging away in the background.
Afterwards, we headed to our campsite for the night and headed to Italy the next morning, so that's all we got to see of Switzerland on this trip. I wish we could have stayed another day and seen more, but after spending 5 nights of our budget on a 3hr cable car trip, we kind of just wanted to leave and head somewhere cheaper haha (oh, and incase you're wondering, we're still in shock about the price).
Have you been to Switzerland before? Did you find it expensive?