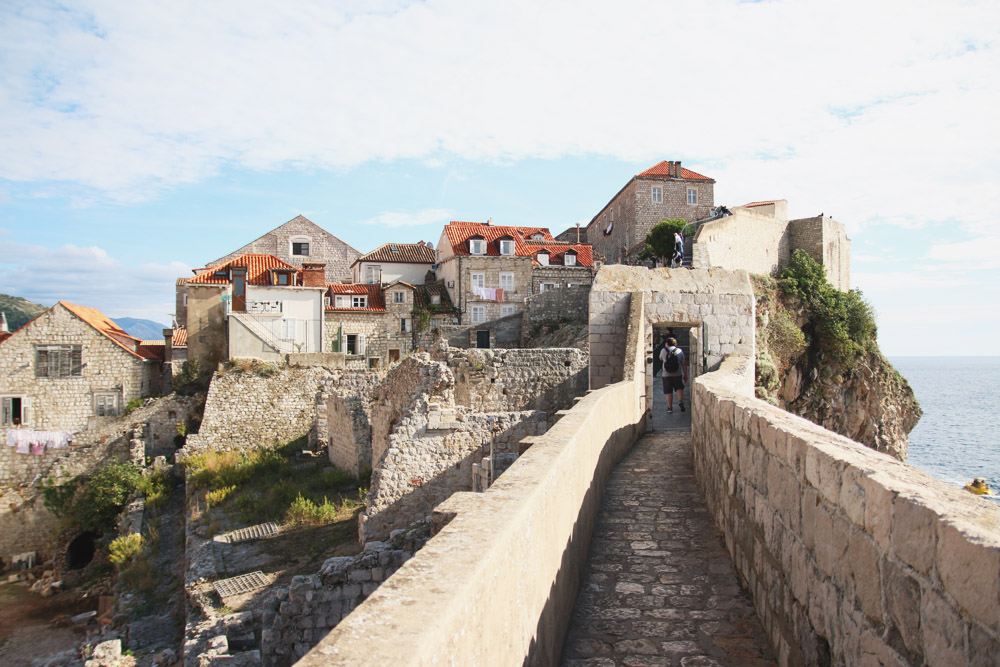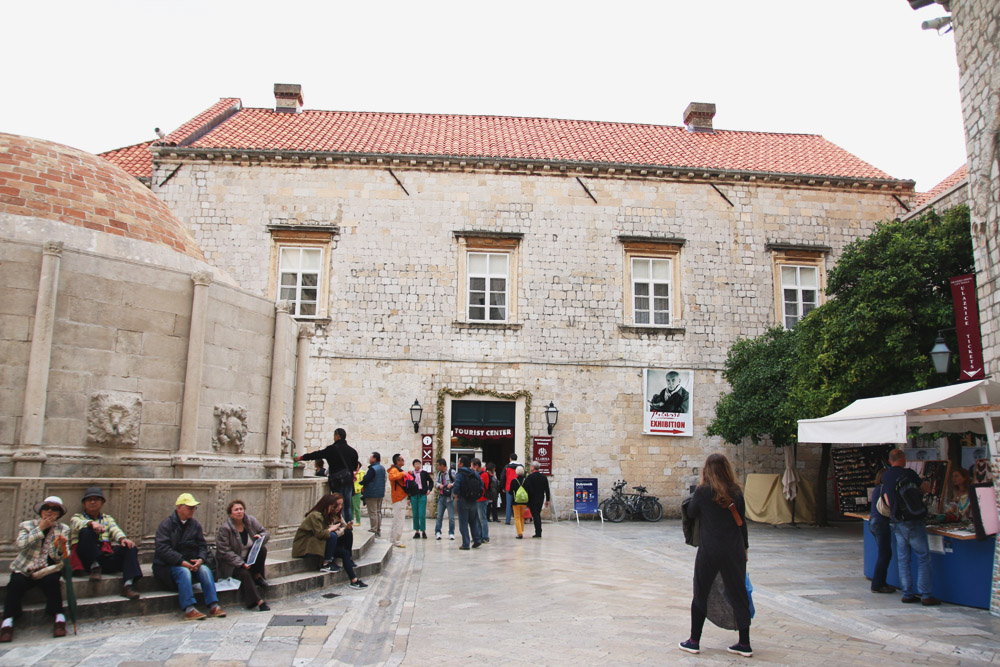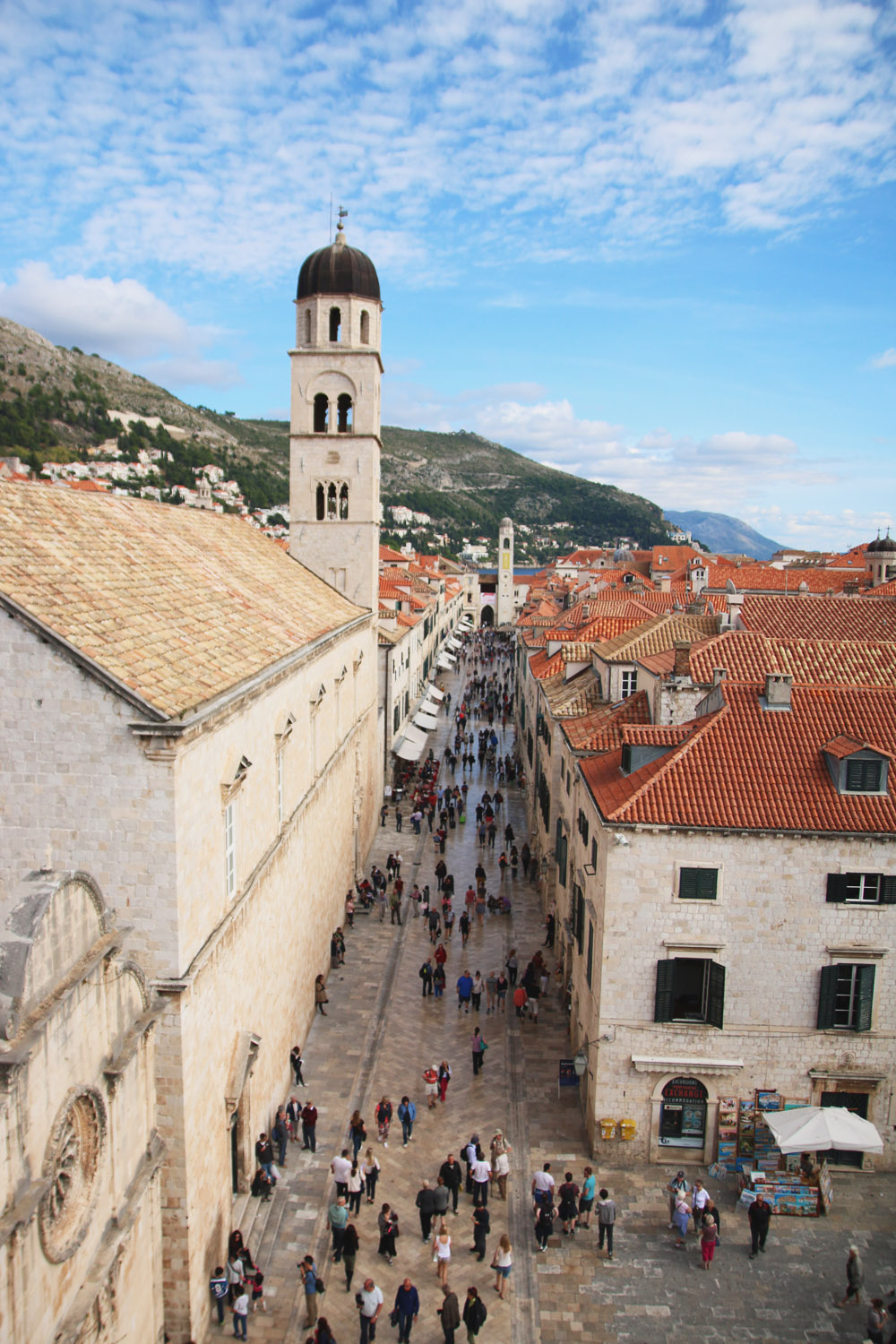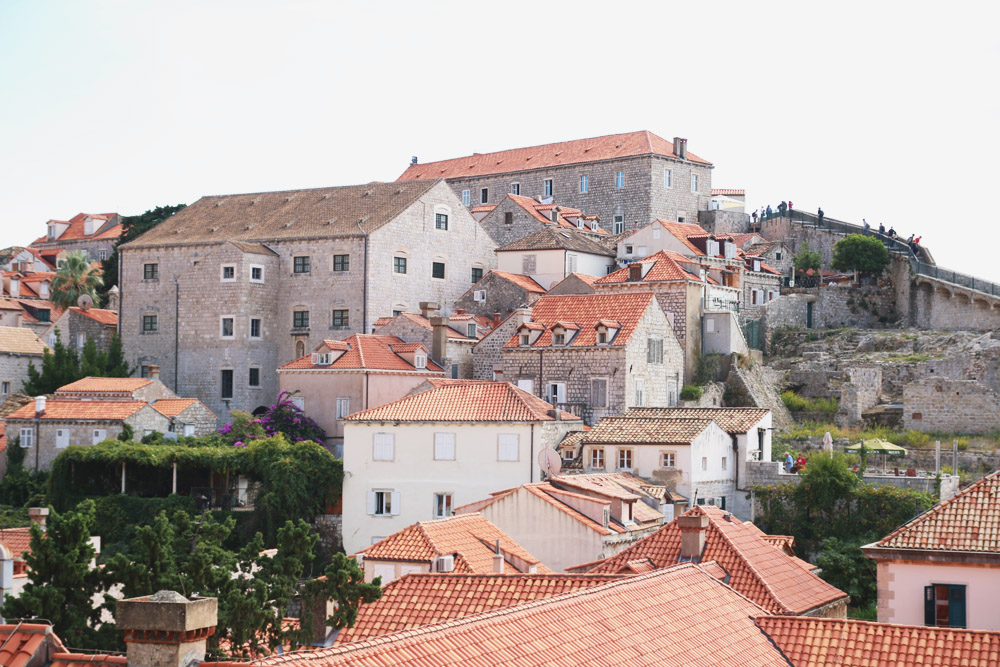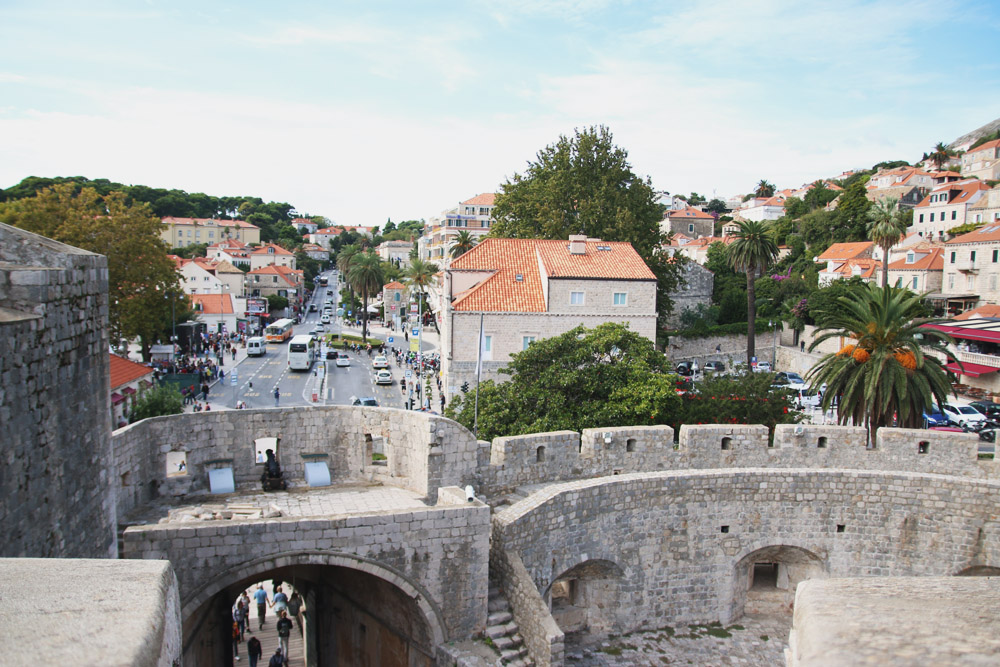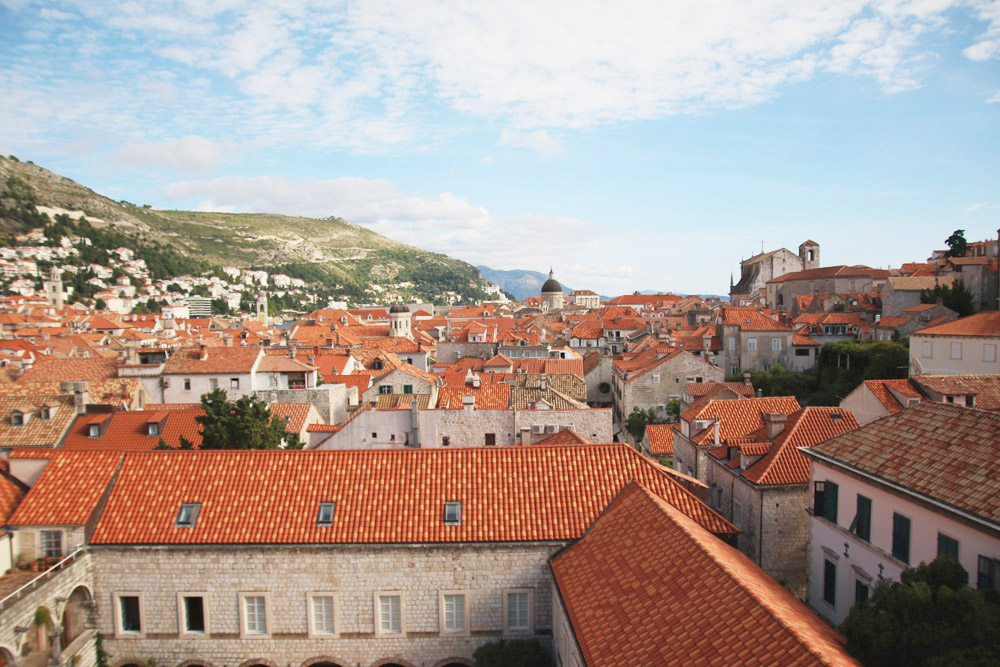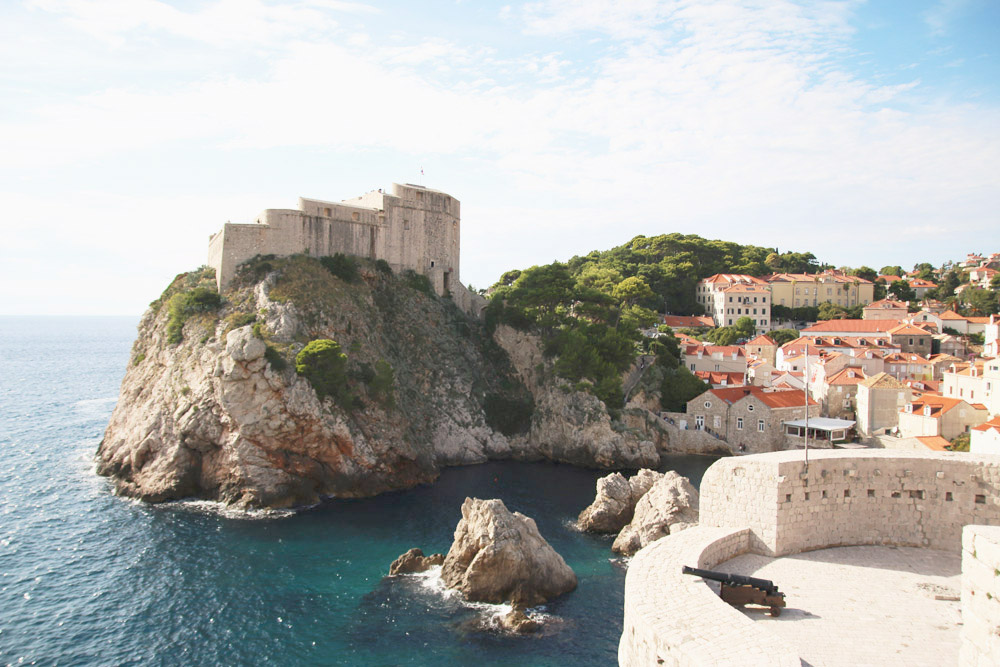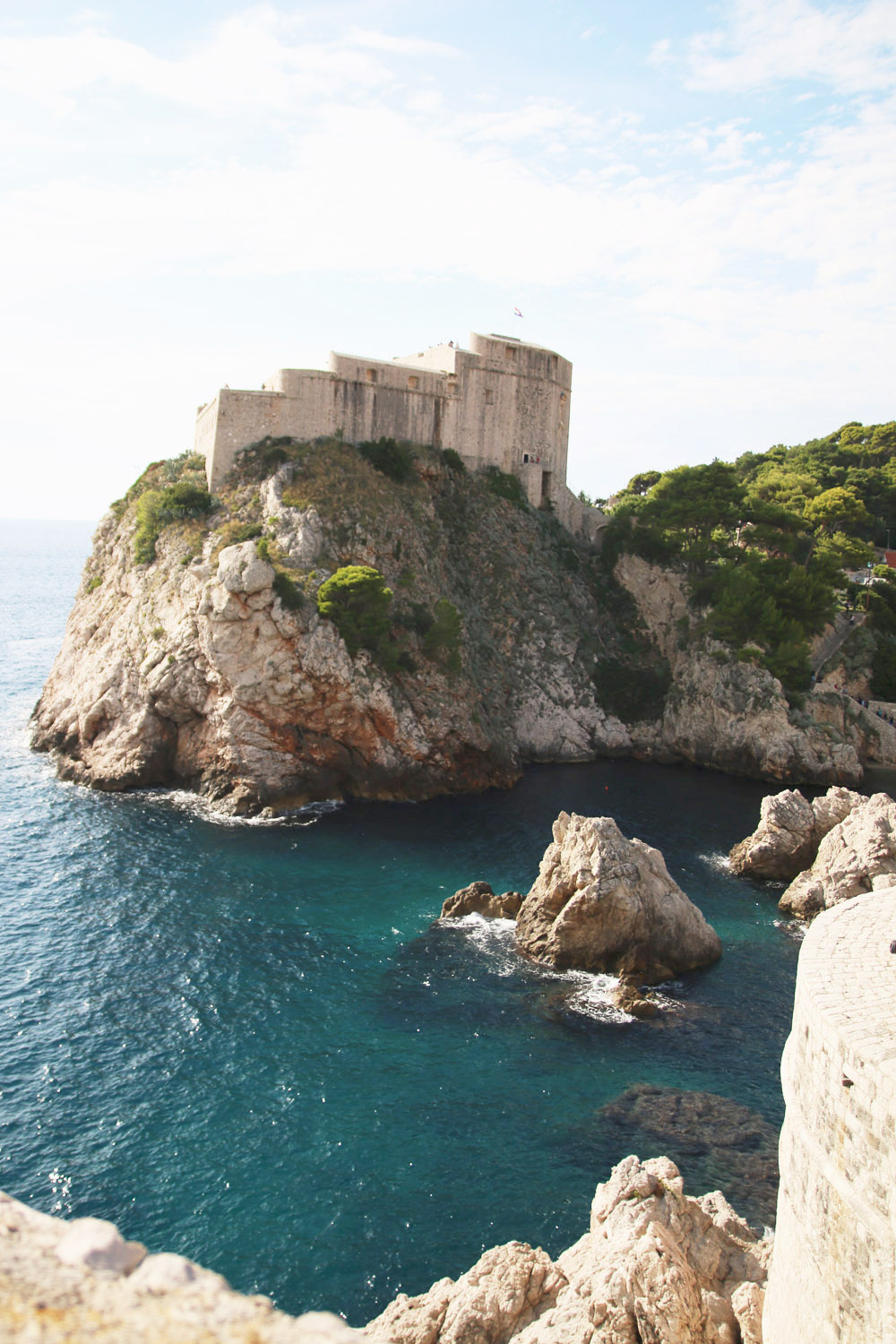 Dubrovnik Old City Walls
Walking along the Dubrovnik Old City Walls was one of my favourite things about visiting the city. Although wandering through the streets of Old City was pretty amazing in itself, there was nothing quite like climbing the hundreds of steps up the 25 metre high walls to see the city from above, filled with bright orange roofs!
The walls enclose the whole of the Old City of Dubrovnik and the route around them is around 2.5km long. I'd recommend putting aside a few hours to walk along them as the views up there are stunning! The walls vary in height and width, with some parts of it being around 6 metres thick and other parts are only a metre wide and there's a few drinks vendors and bars up there for some refreshments. Though, there isn't much shade, so I can imagine in the summer it would be pretty harsh in the sunlight, so be sure to take a hat/sun protection!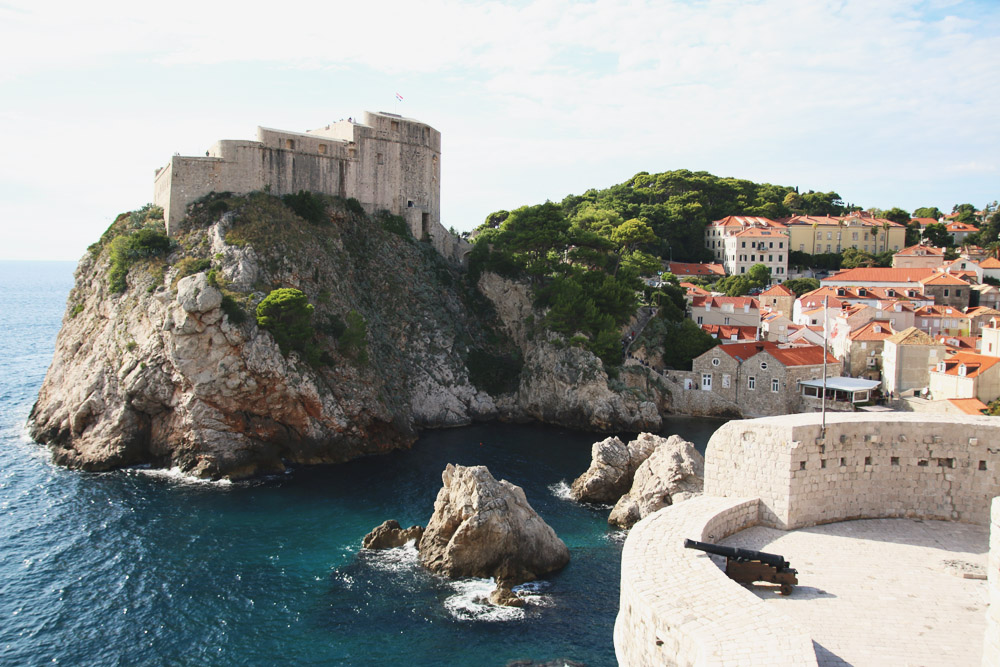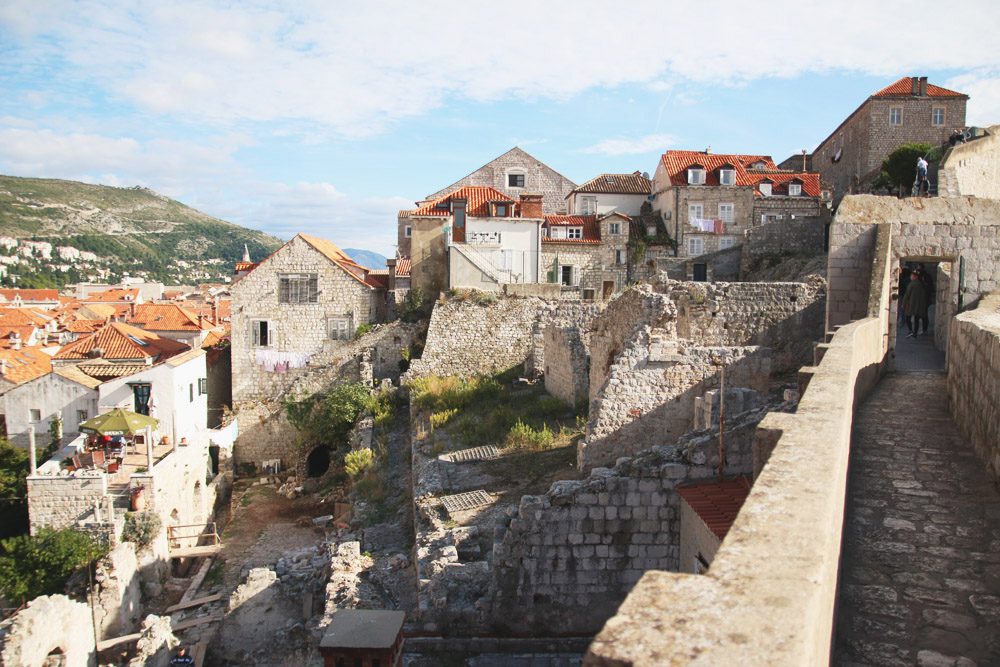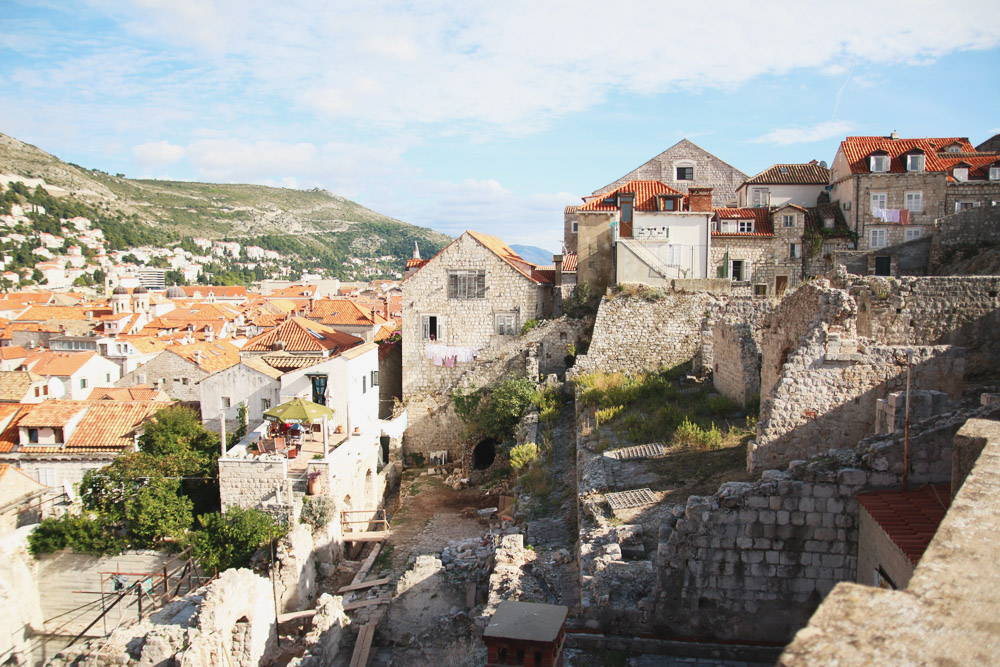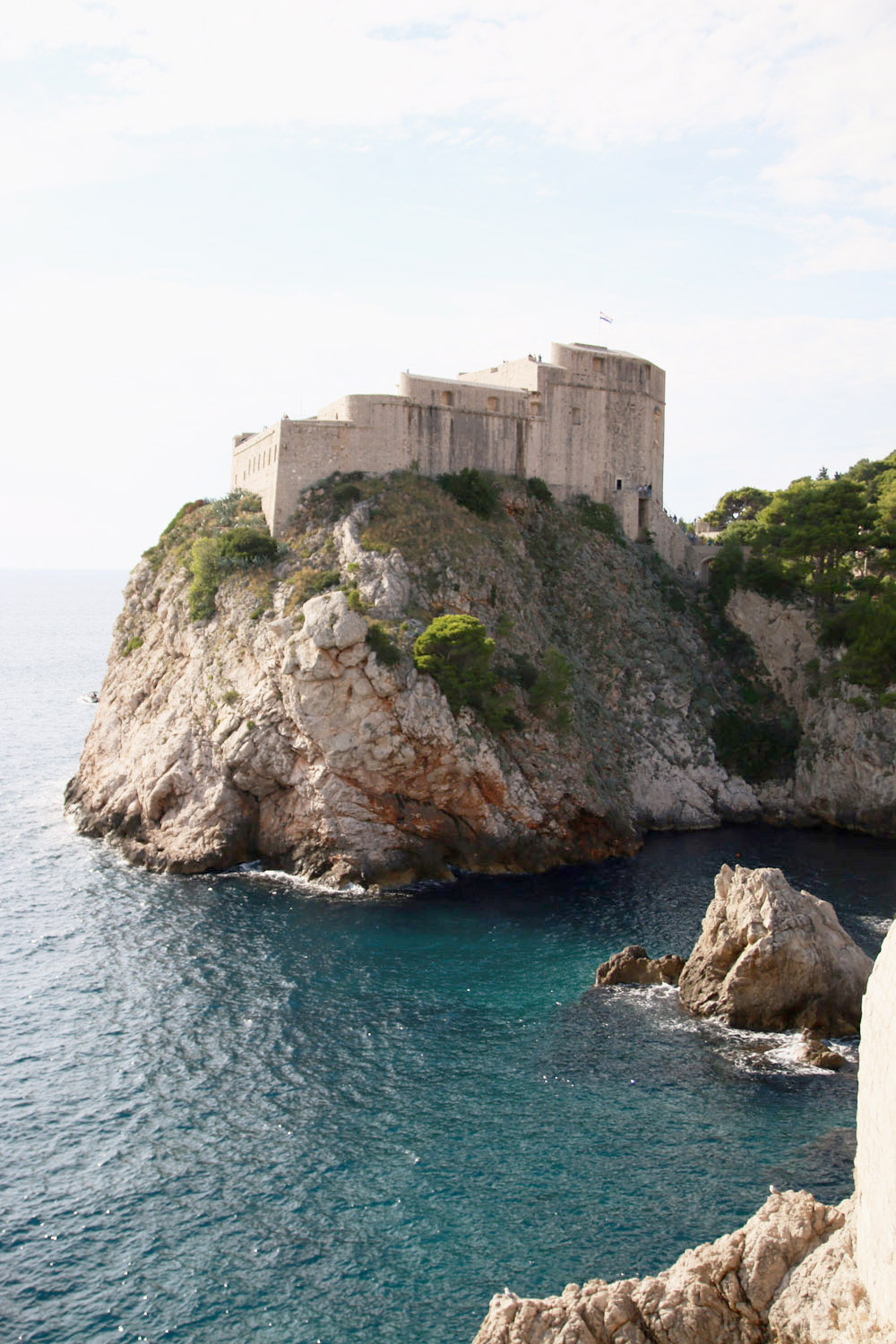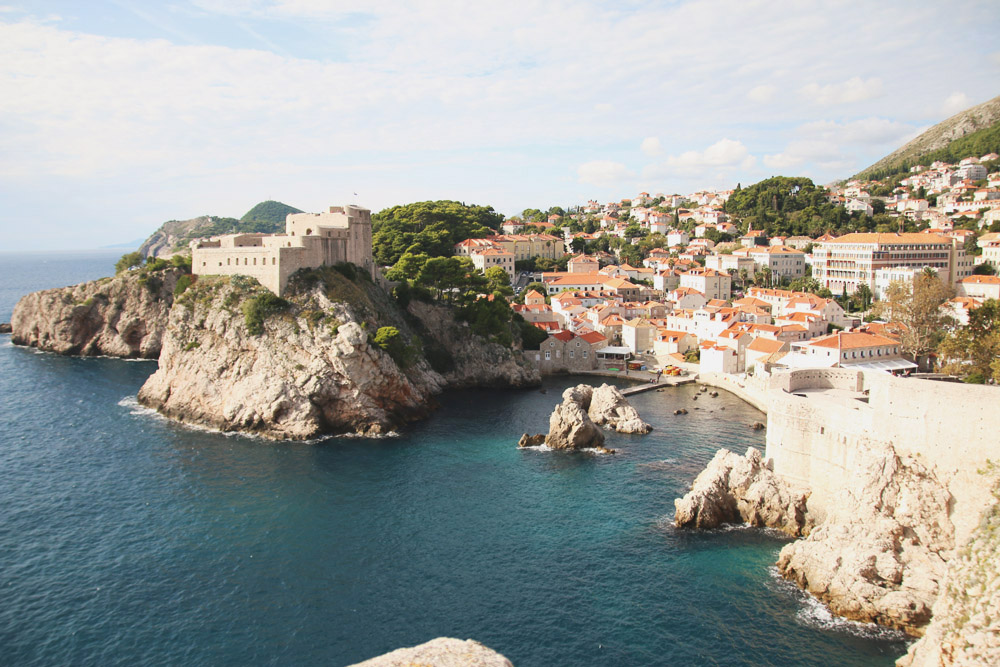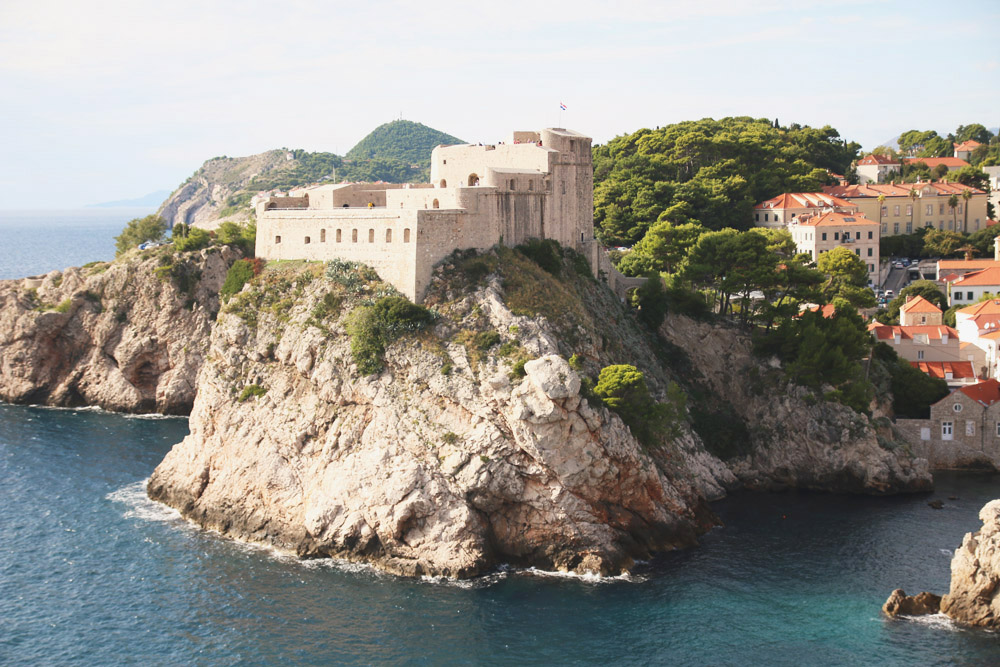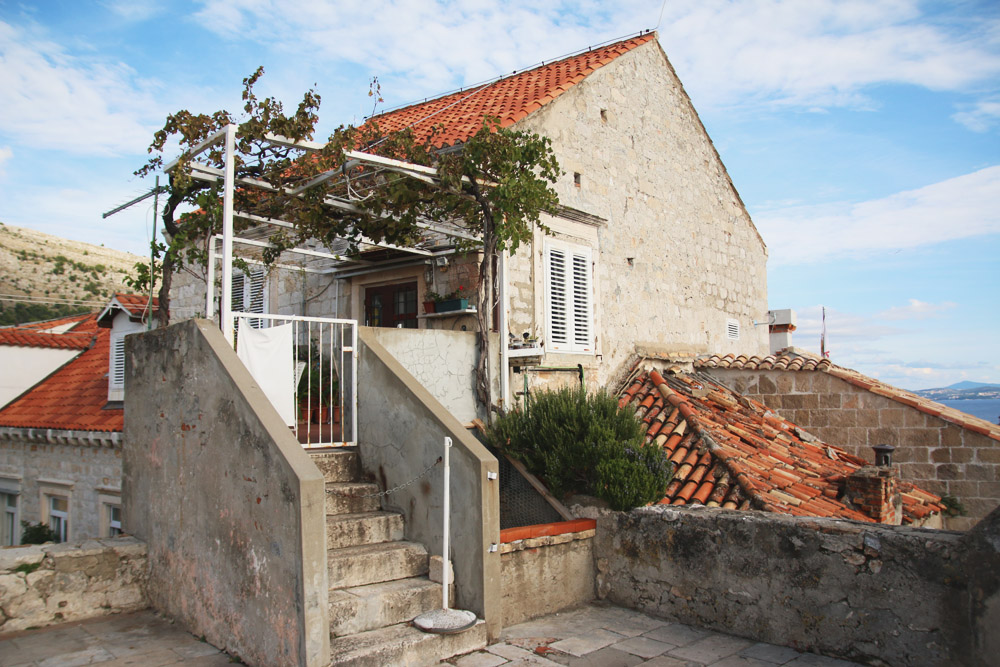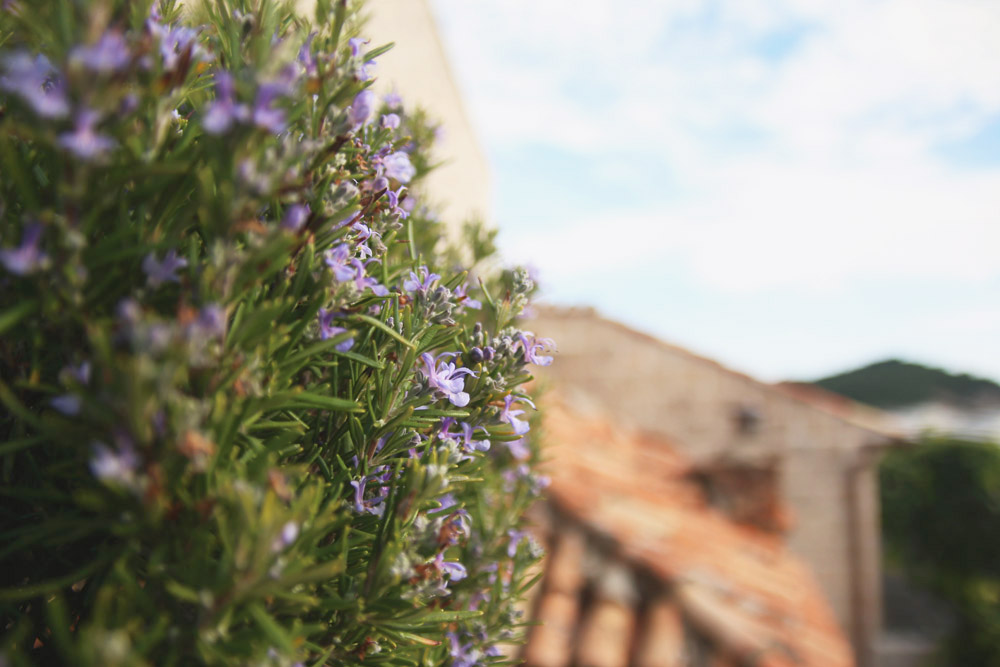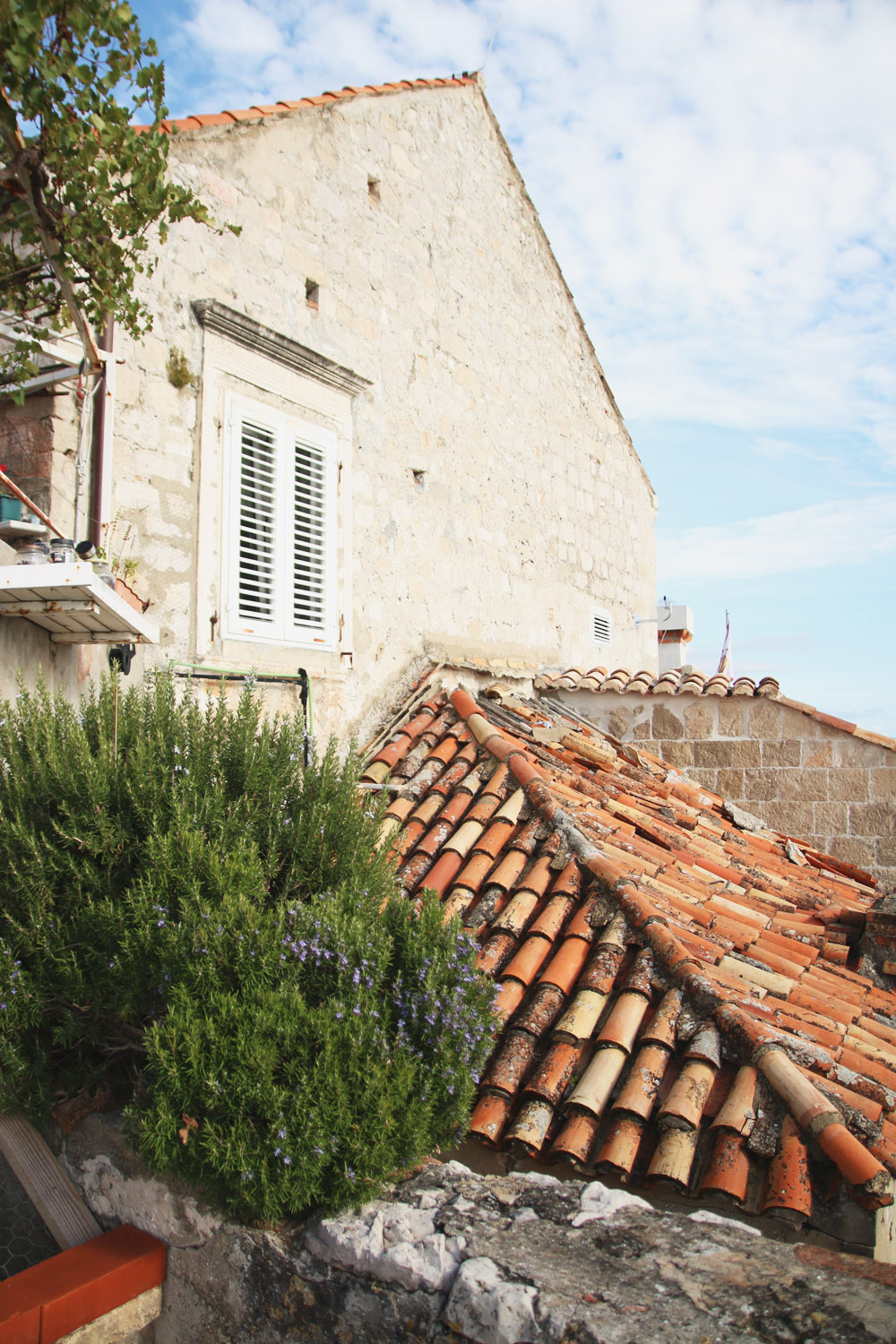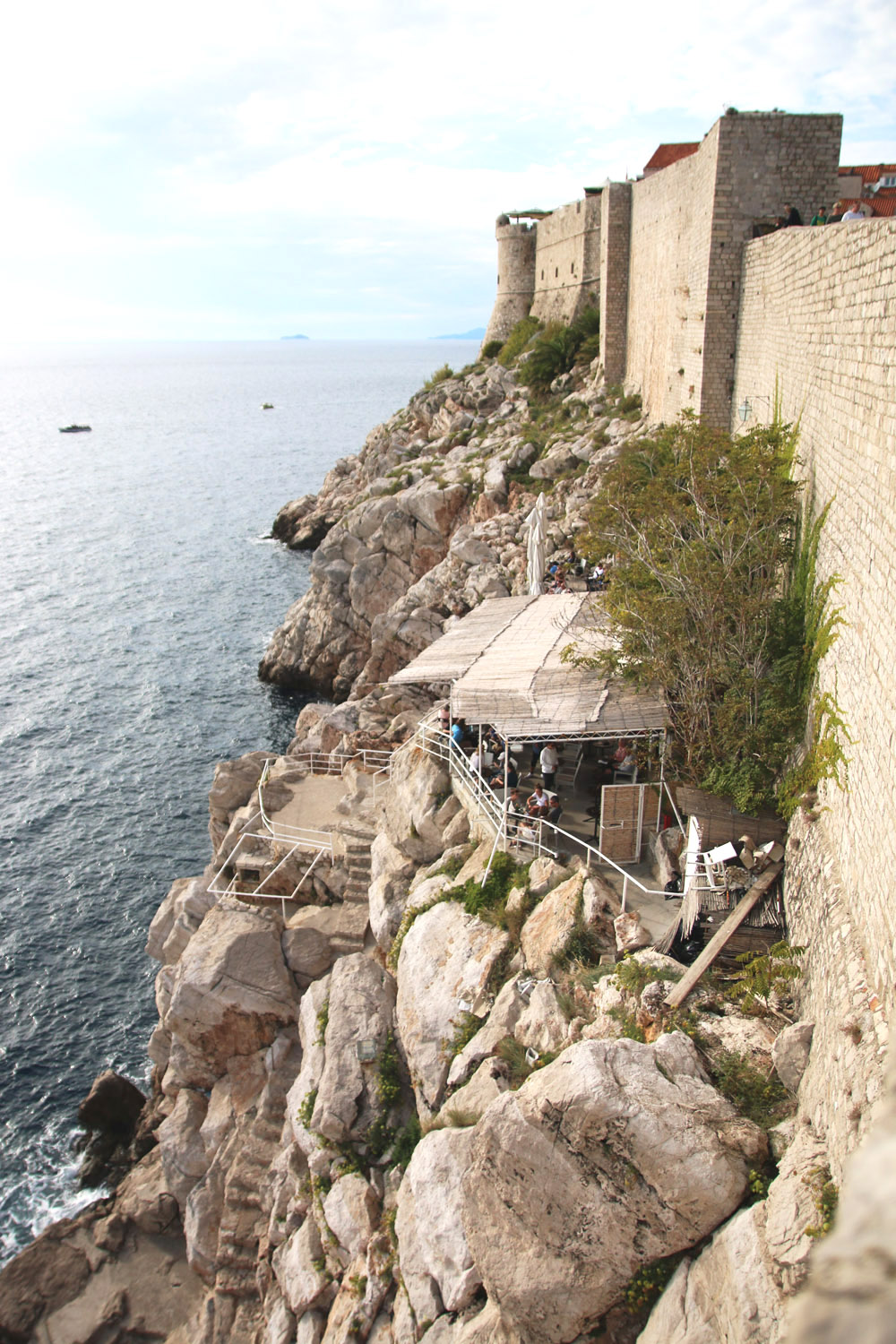 We started at Pile Gate (the main entrance into the Old City). You'll see the entrance to the City Walls just to the left once you're through the second gate by the fountain. The best time to walk the walls is in the early morning or late afternoon just before all of the cruise ships get there. We could see huge groups on the first couple of days walking along the walls and it looked so busy! We visited around 2.30pm as during October they shut at 5.30pm and it was a lot less busy at that time than around lunchtime.
One of my favourite views was across the sea to the Lovrijenac Fortress. The colour of the sea was absolutely amazing! The colour in the photos was pretty much the real colour of the sea. I just couldn't get over how blue it was! We also got a little view of the Buza Bar, though we never actually visited.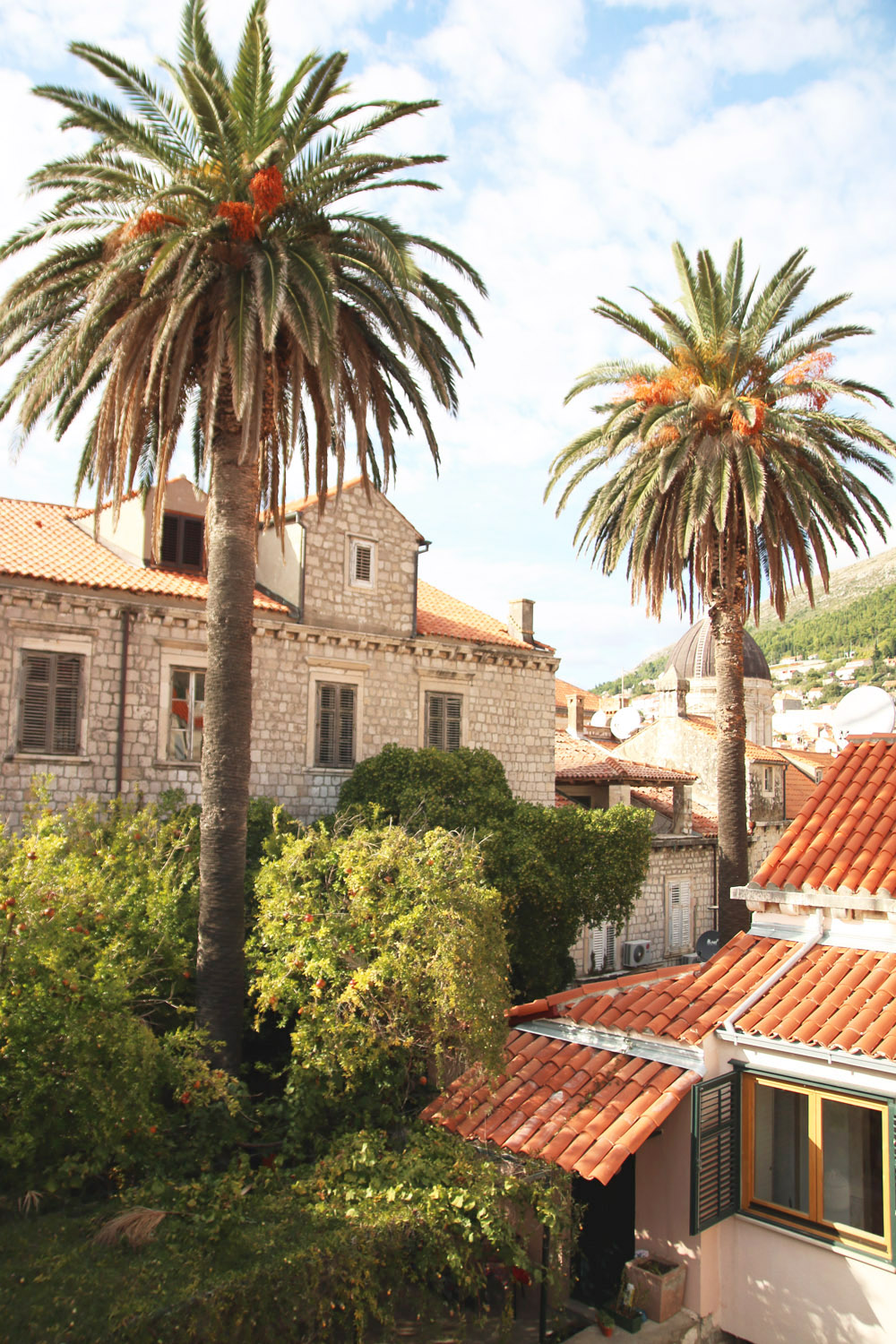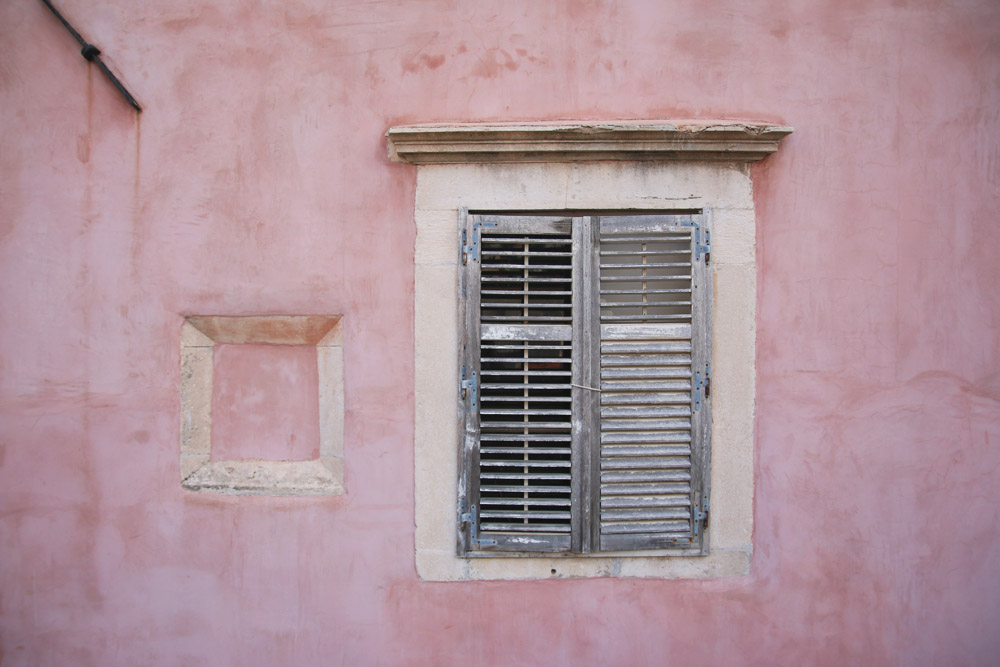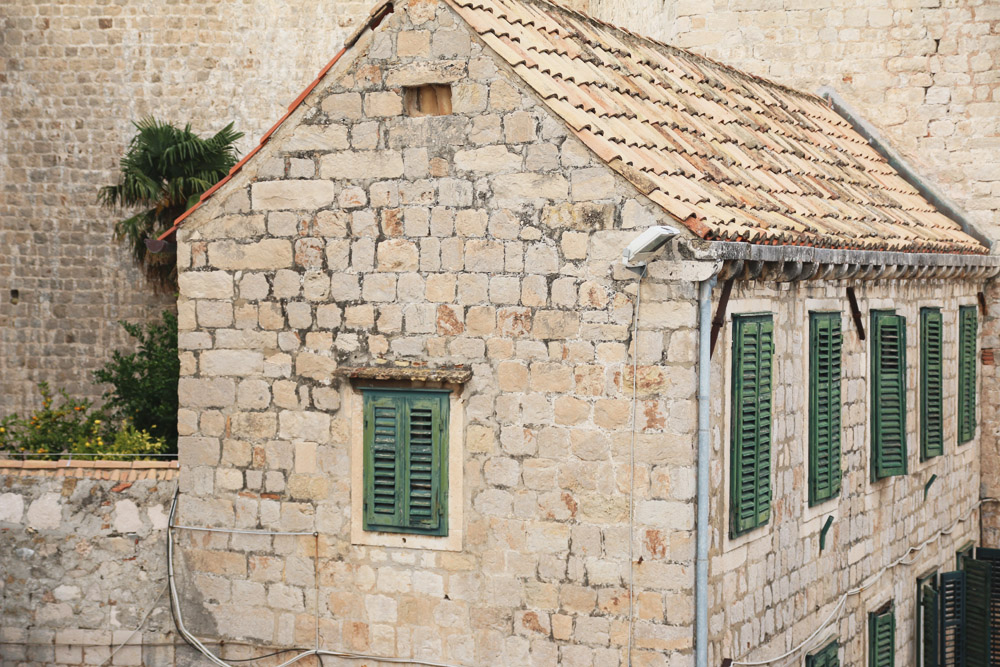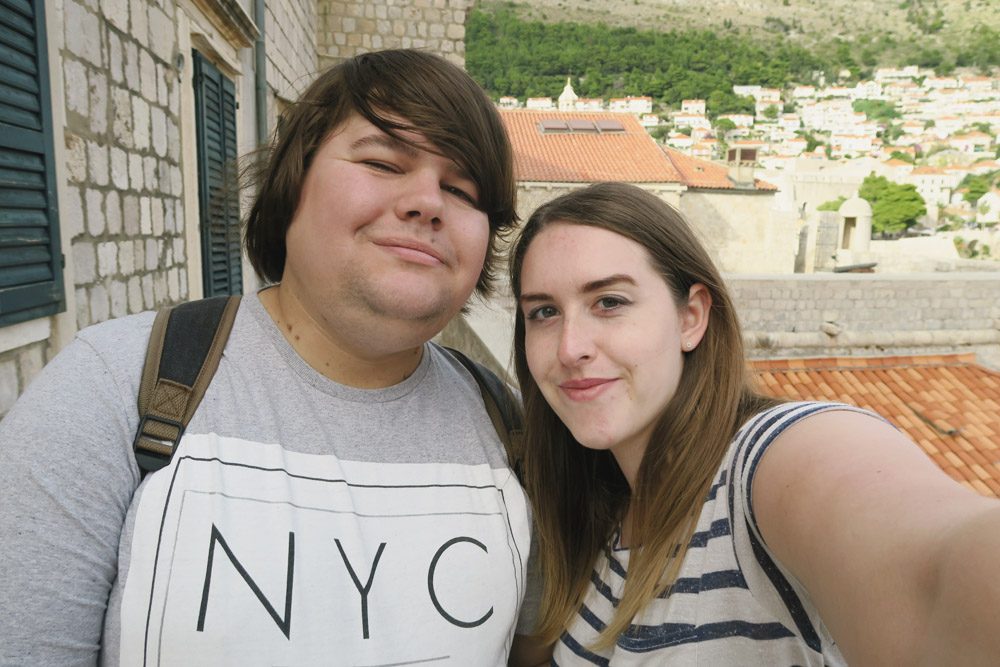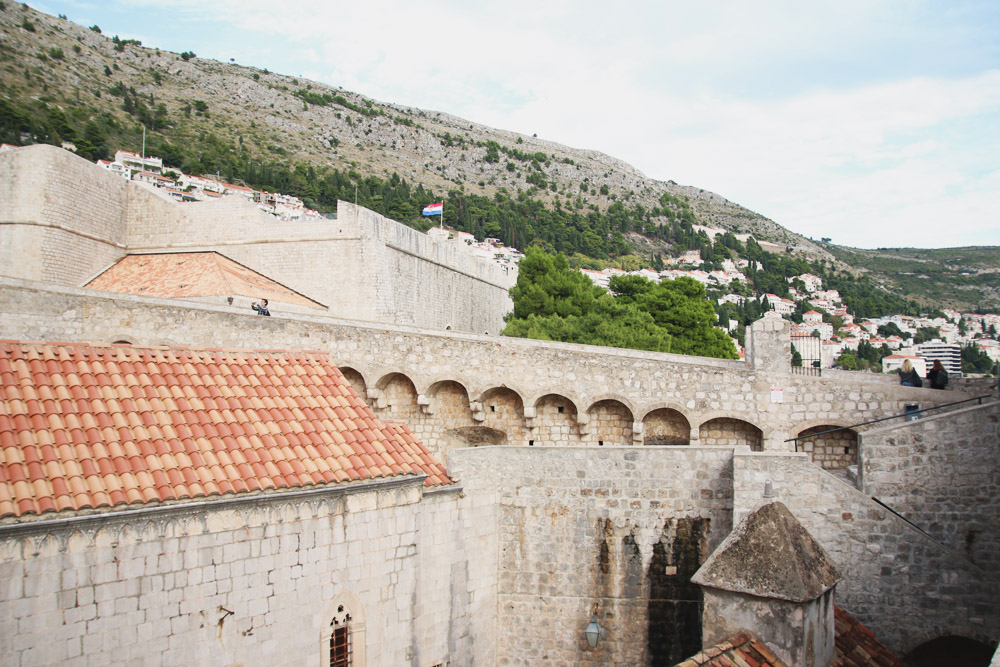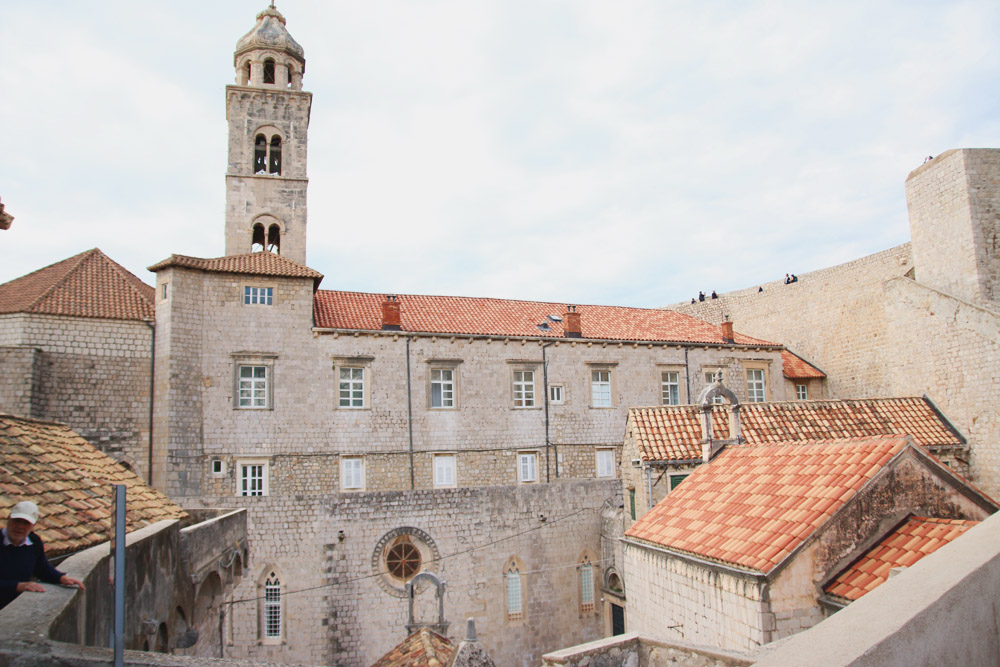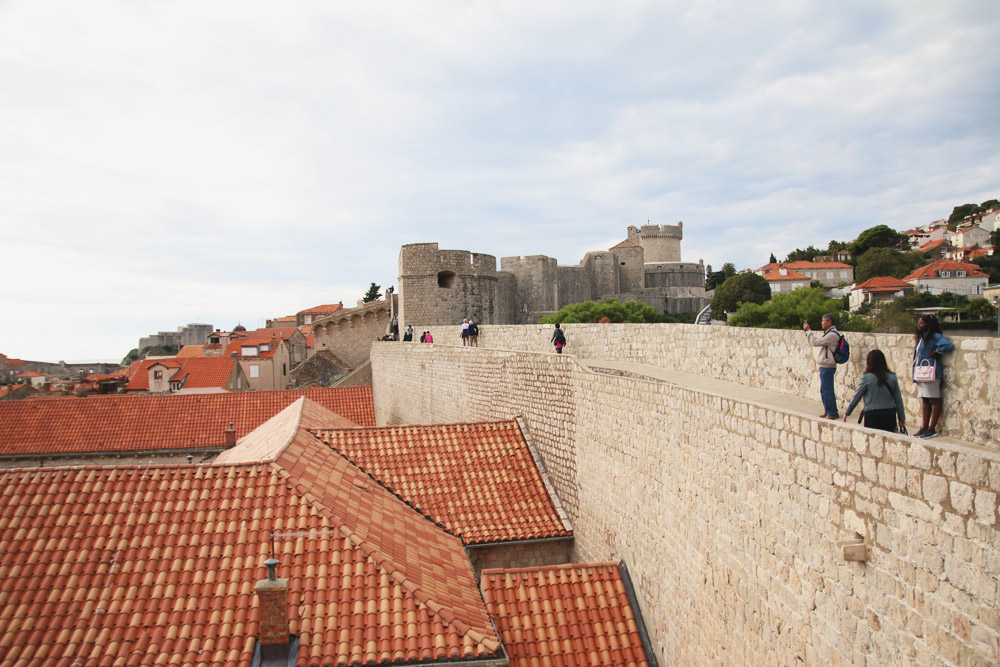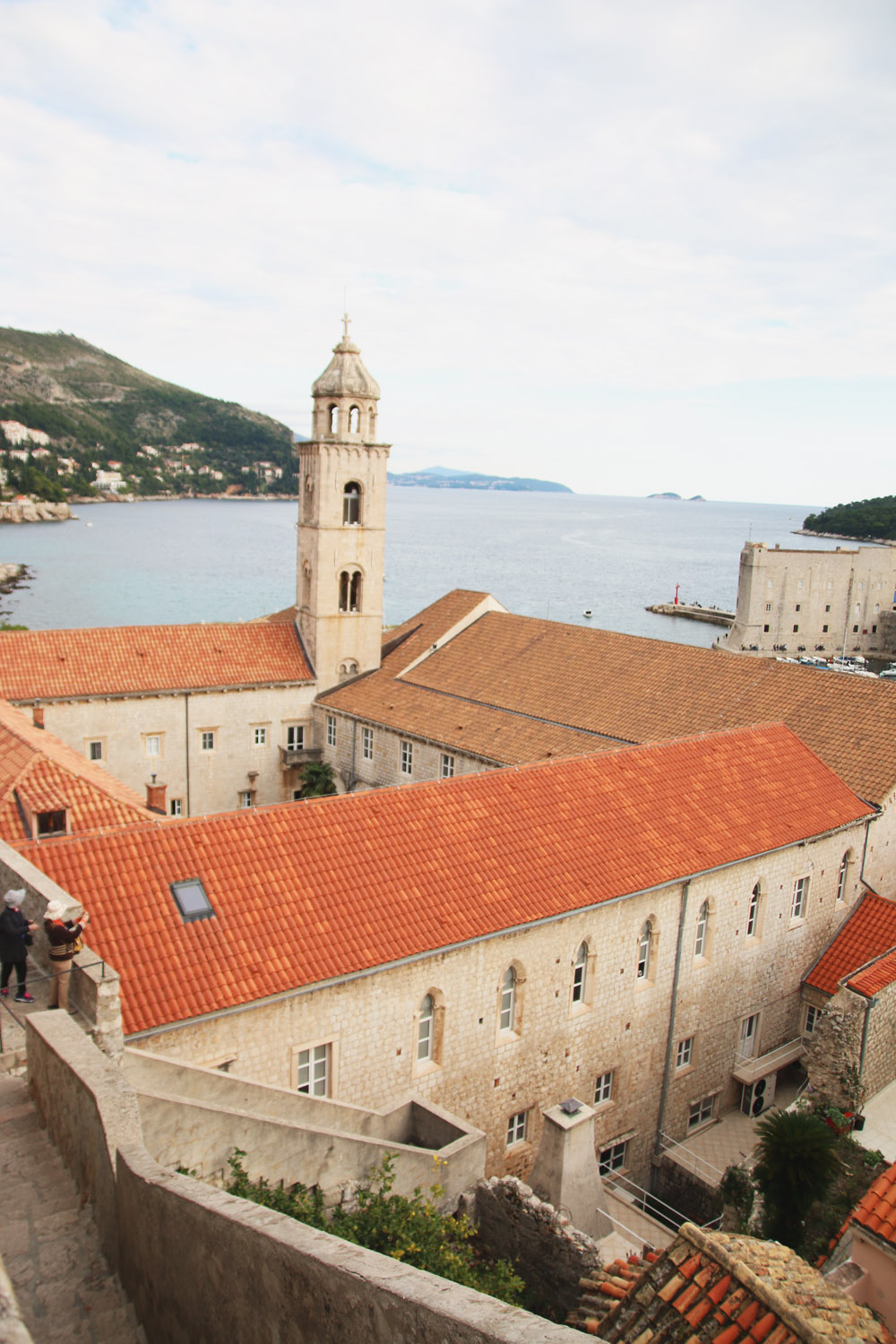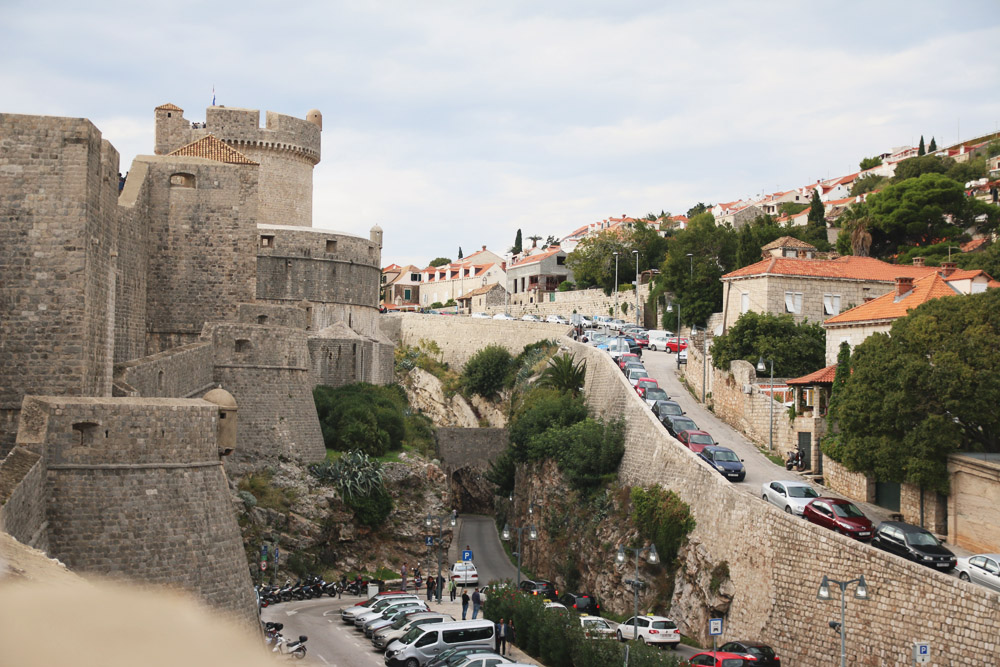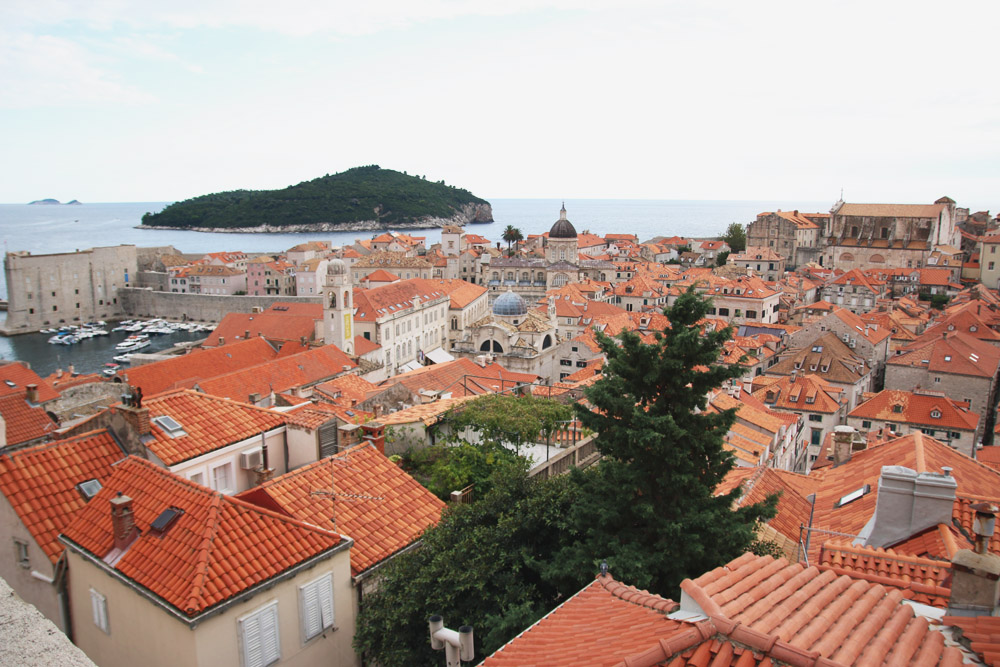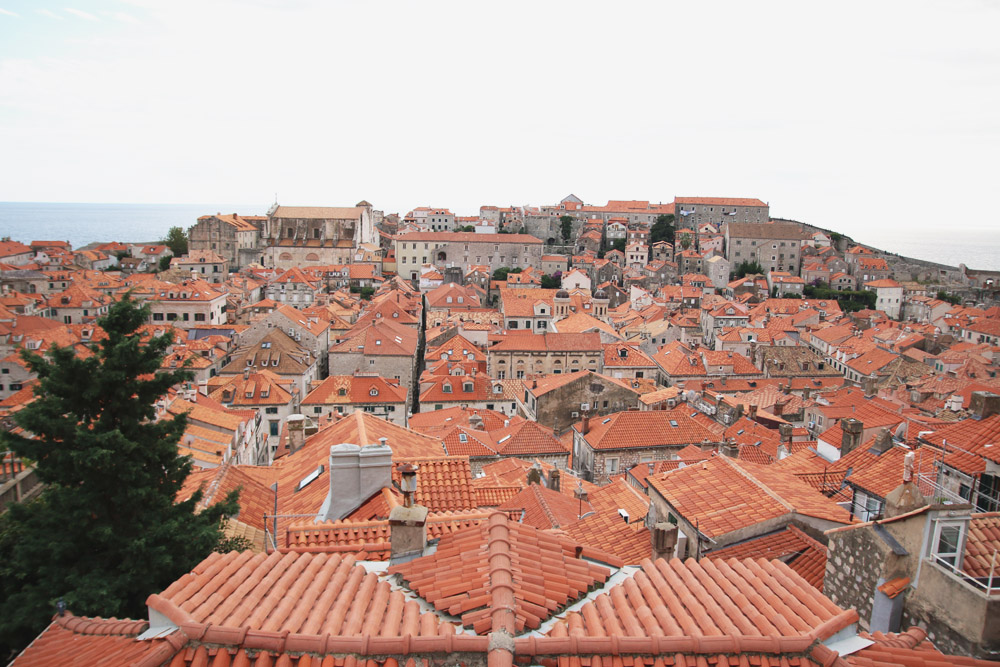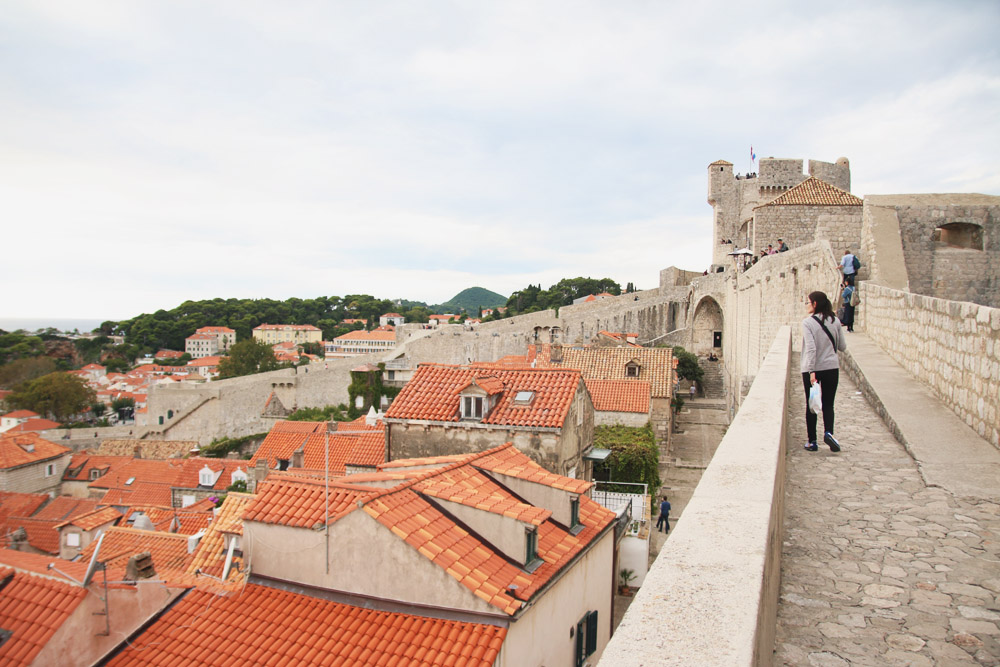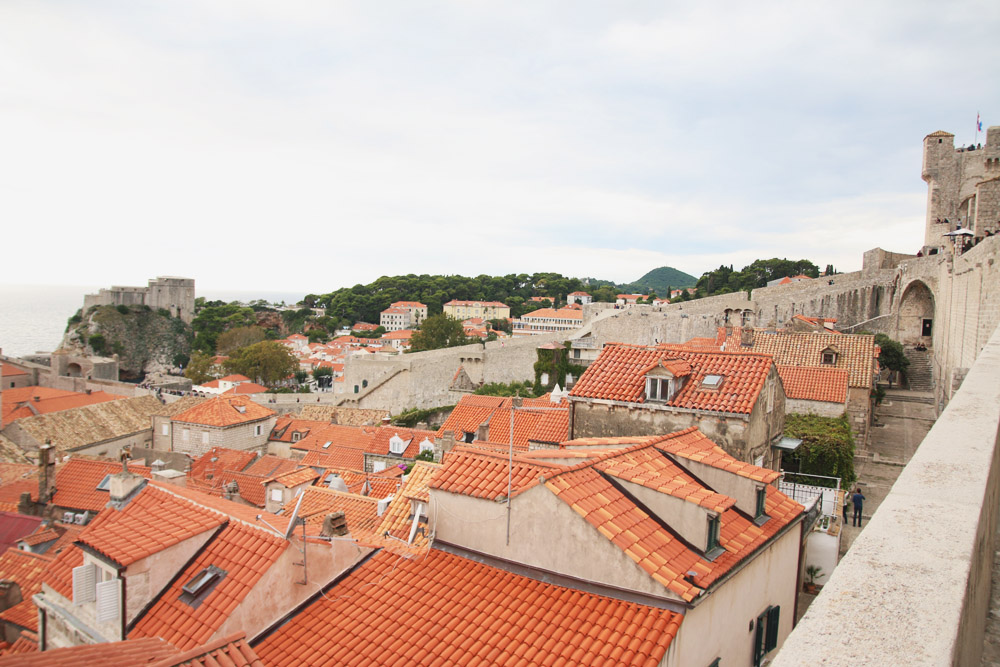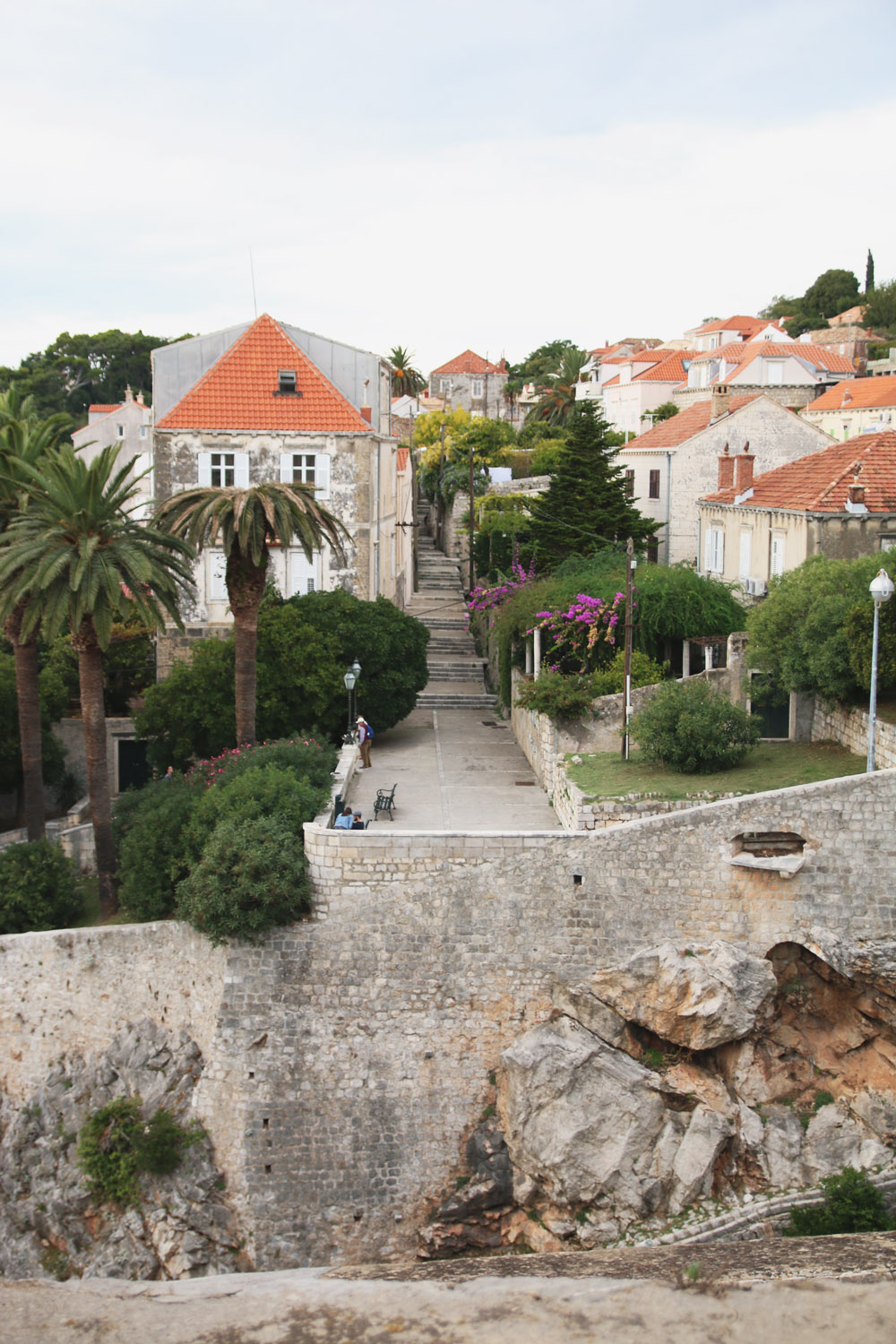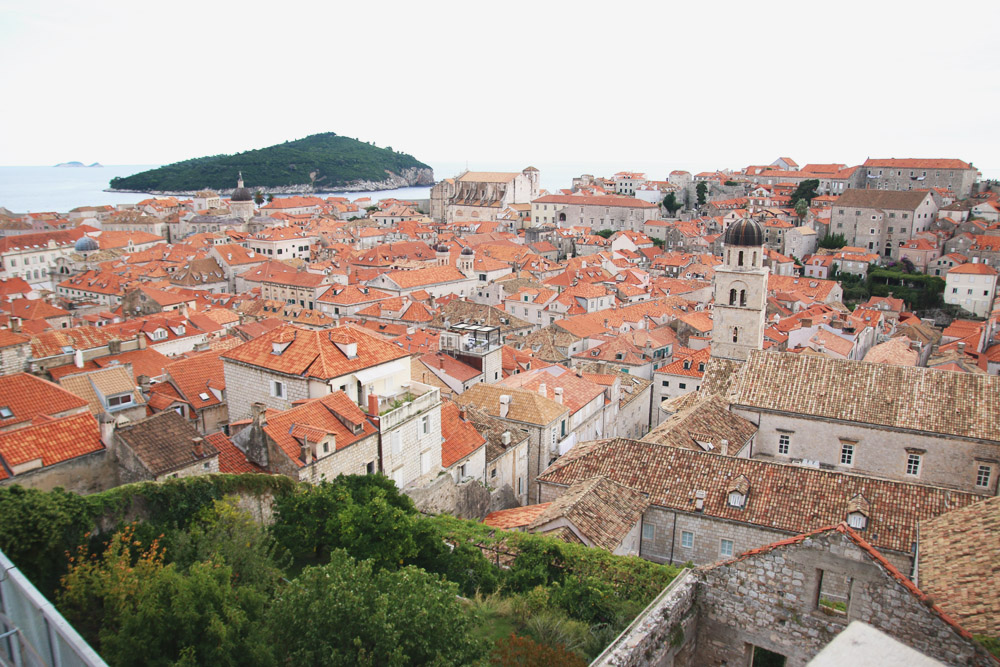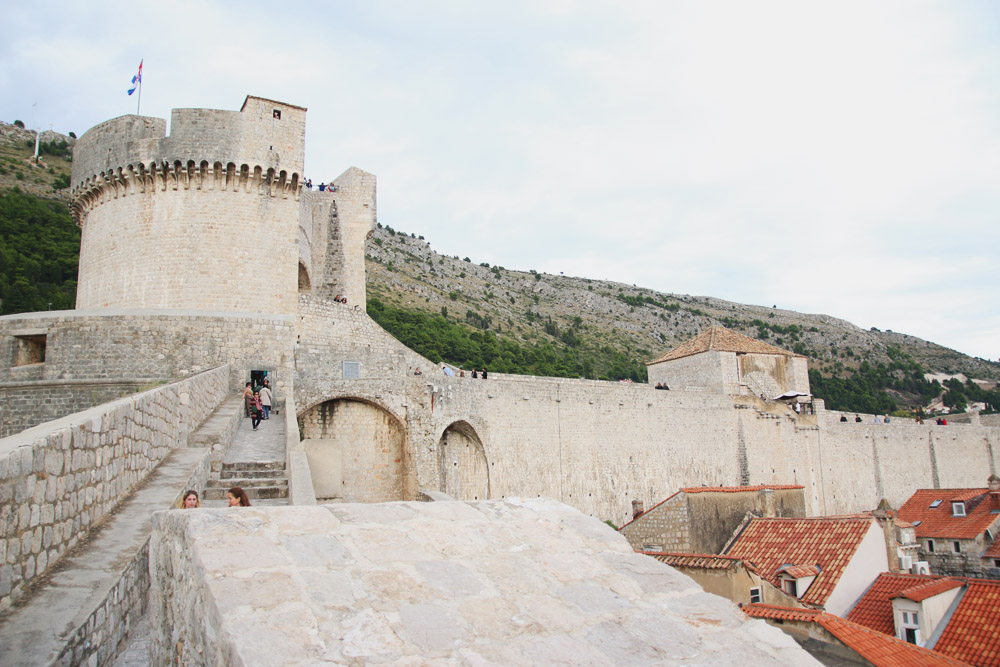 I'm not going to lie – I had a few panicky moments when the walls were only about 4 ft high looking straight down into people's gardens. I had to do a little penguin shuffle along the walls while couching down (Shane found the whole thing pretty hilarious) haha!
Admission to the walls costs 120kn each but make sure you keep your ticket if you visit the City Walls first thing in the morning as it gives you free entry to the Lovrijenac Fortress too. If you visit the Fortress first, then keep your ticket to get 20kn off the admission to the City Walls.