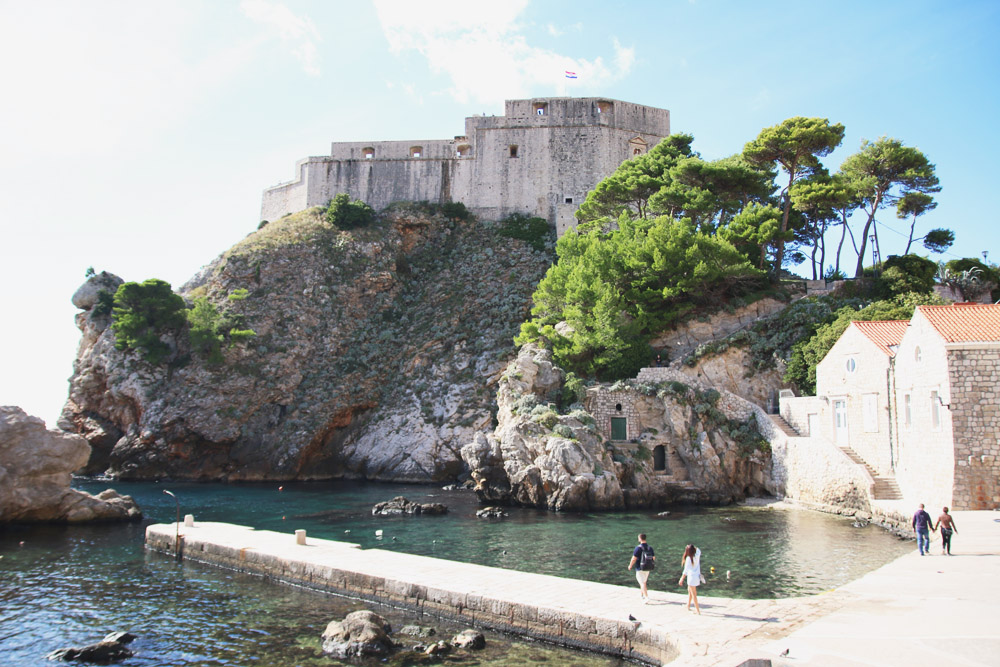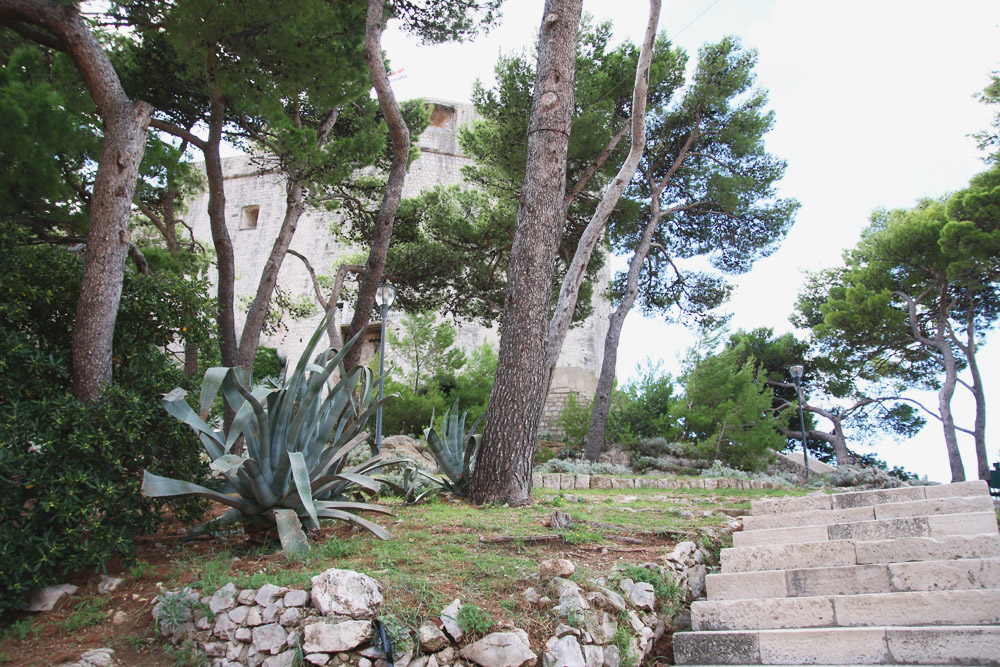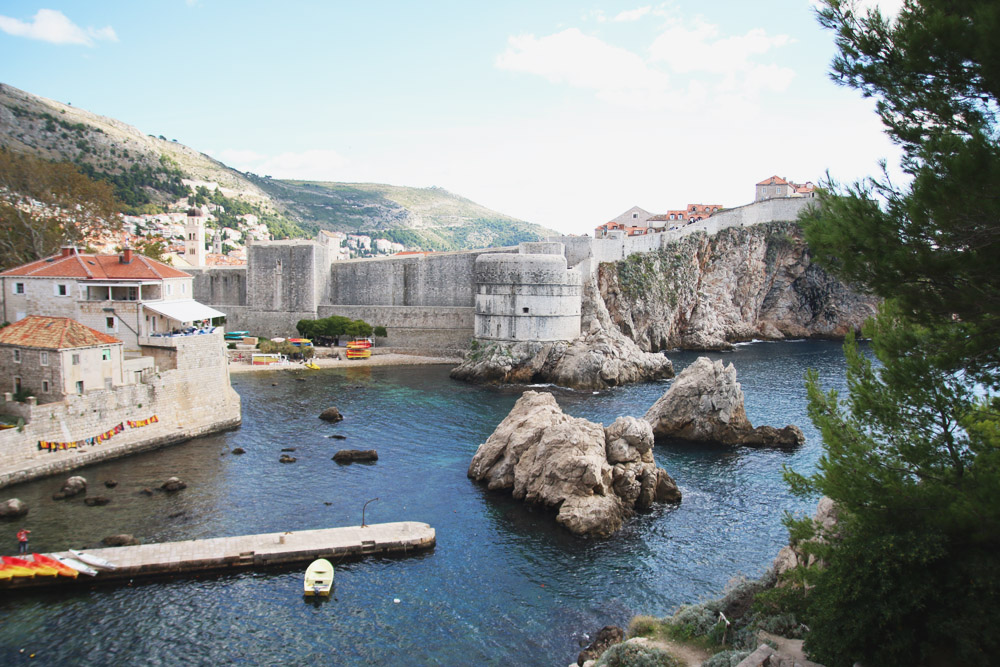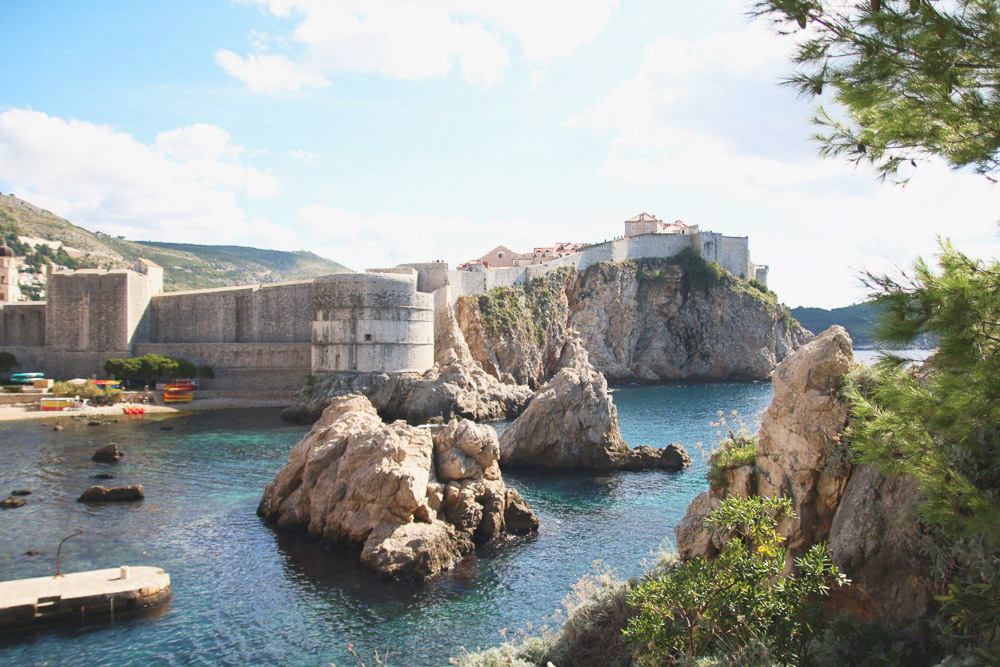 Fort Lovrijenac
I'd never heard of Fort Lovrijenac until we were actually in Dubrovnik. We could see it from our airbnb's balcony and as soon as you get down to Old Town, it's pretty hard to miss. I'd seen some amazing views online from the Fort looking over to Old Town Dubrovnik while I was searching for some nice photo spots and decided we had to go there.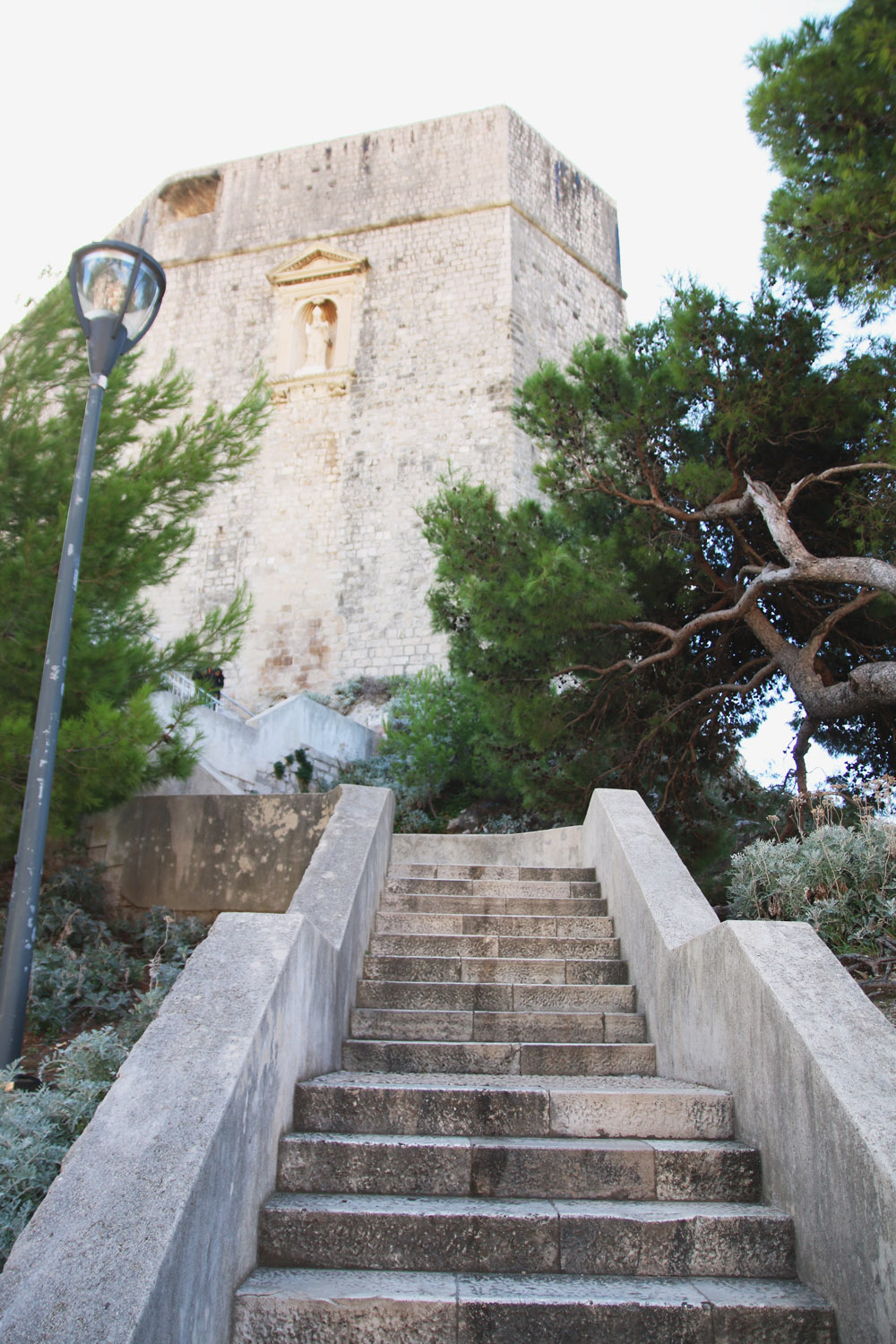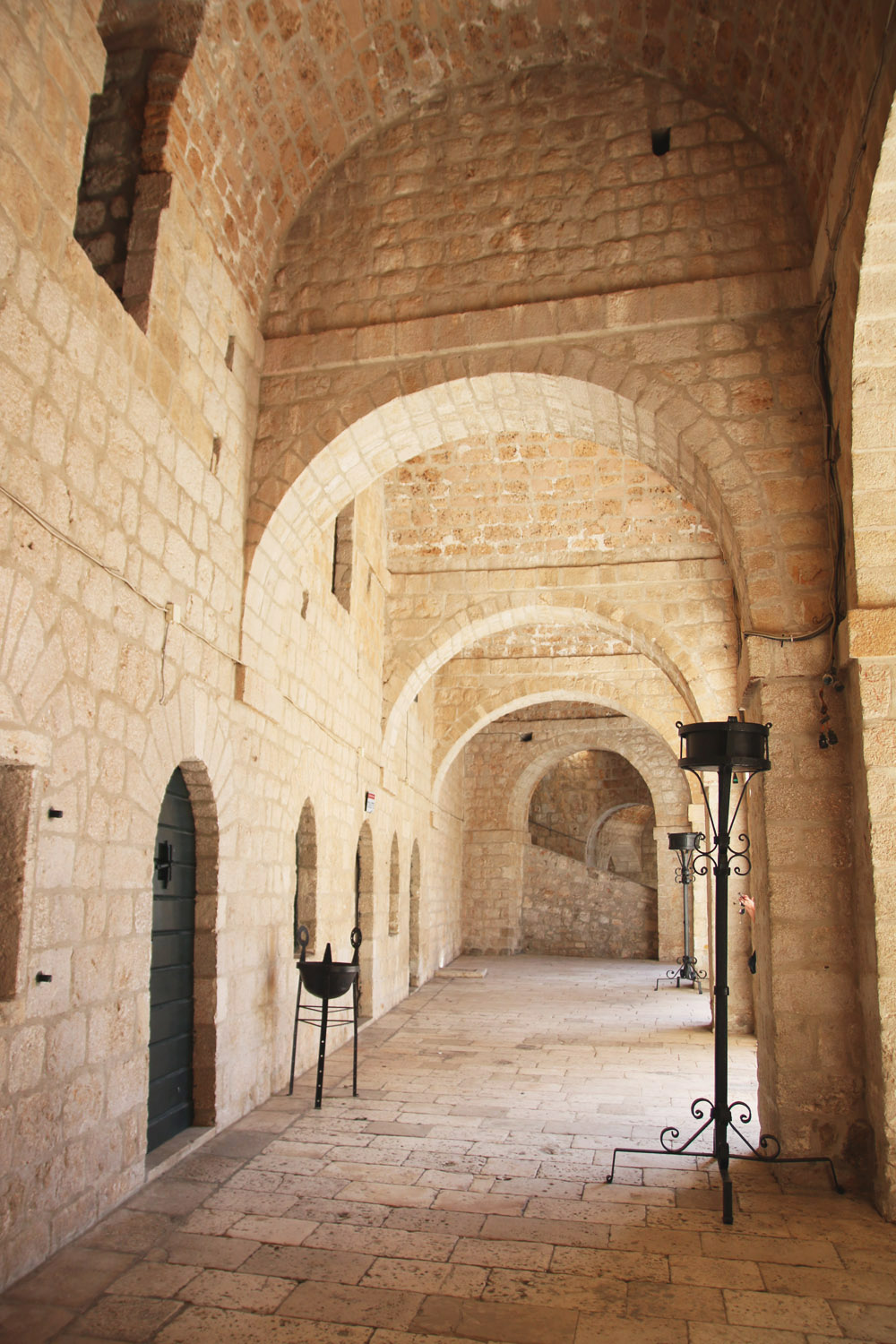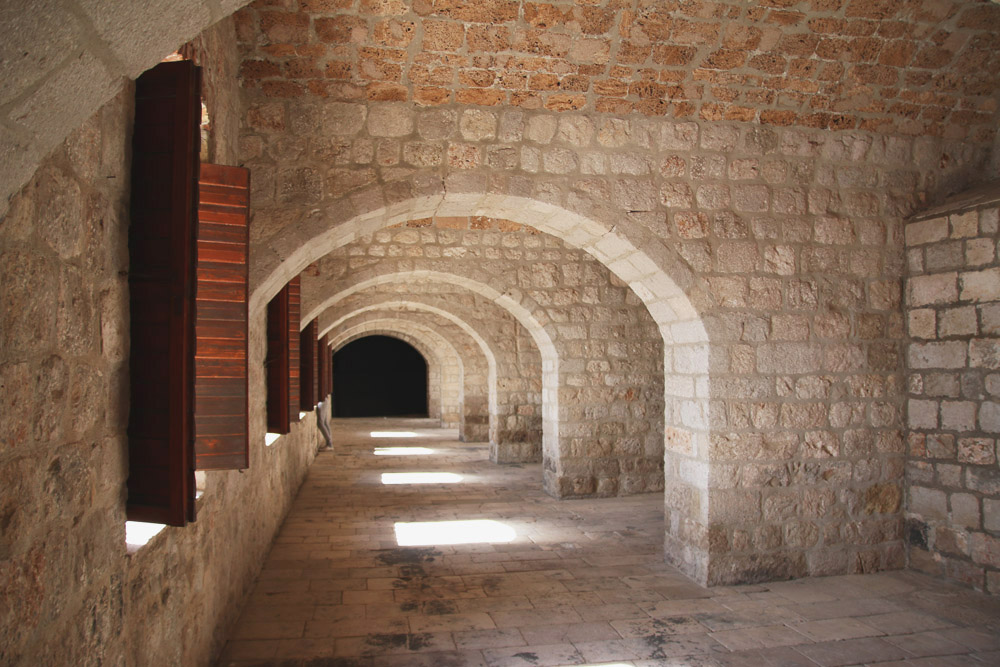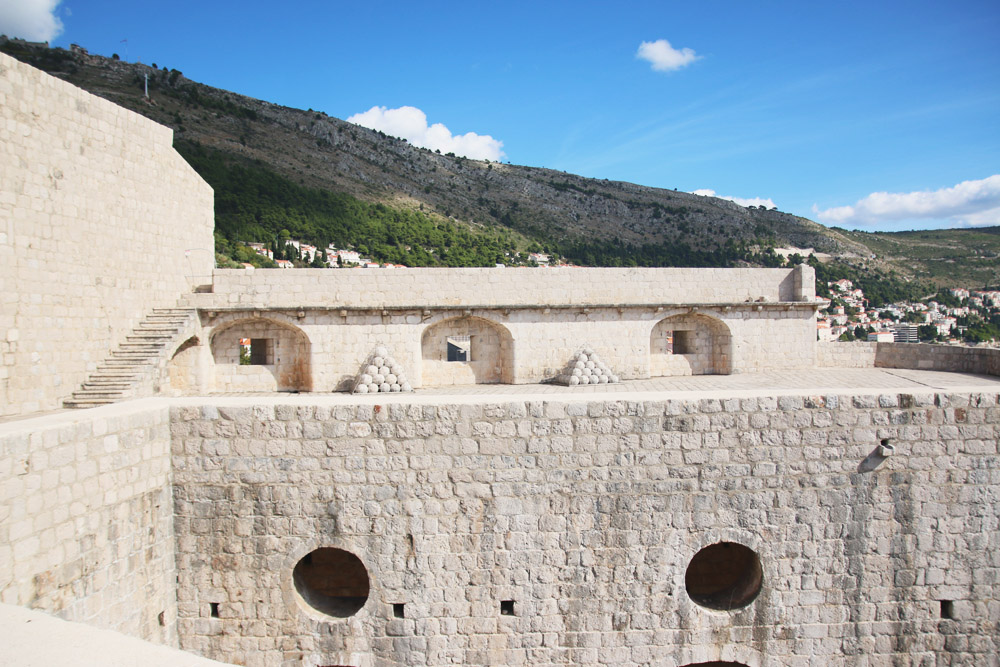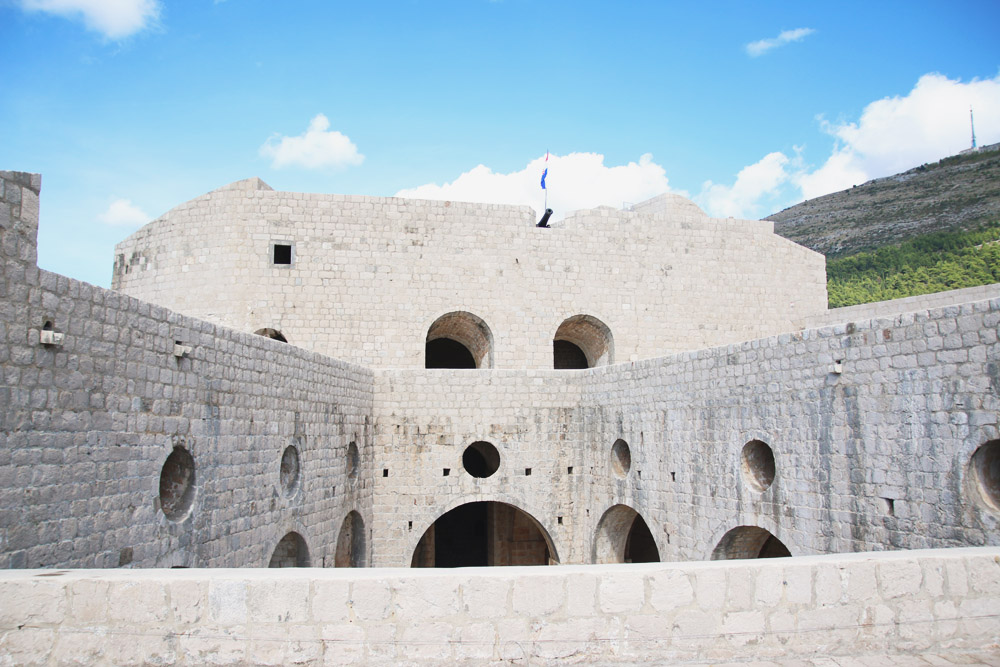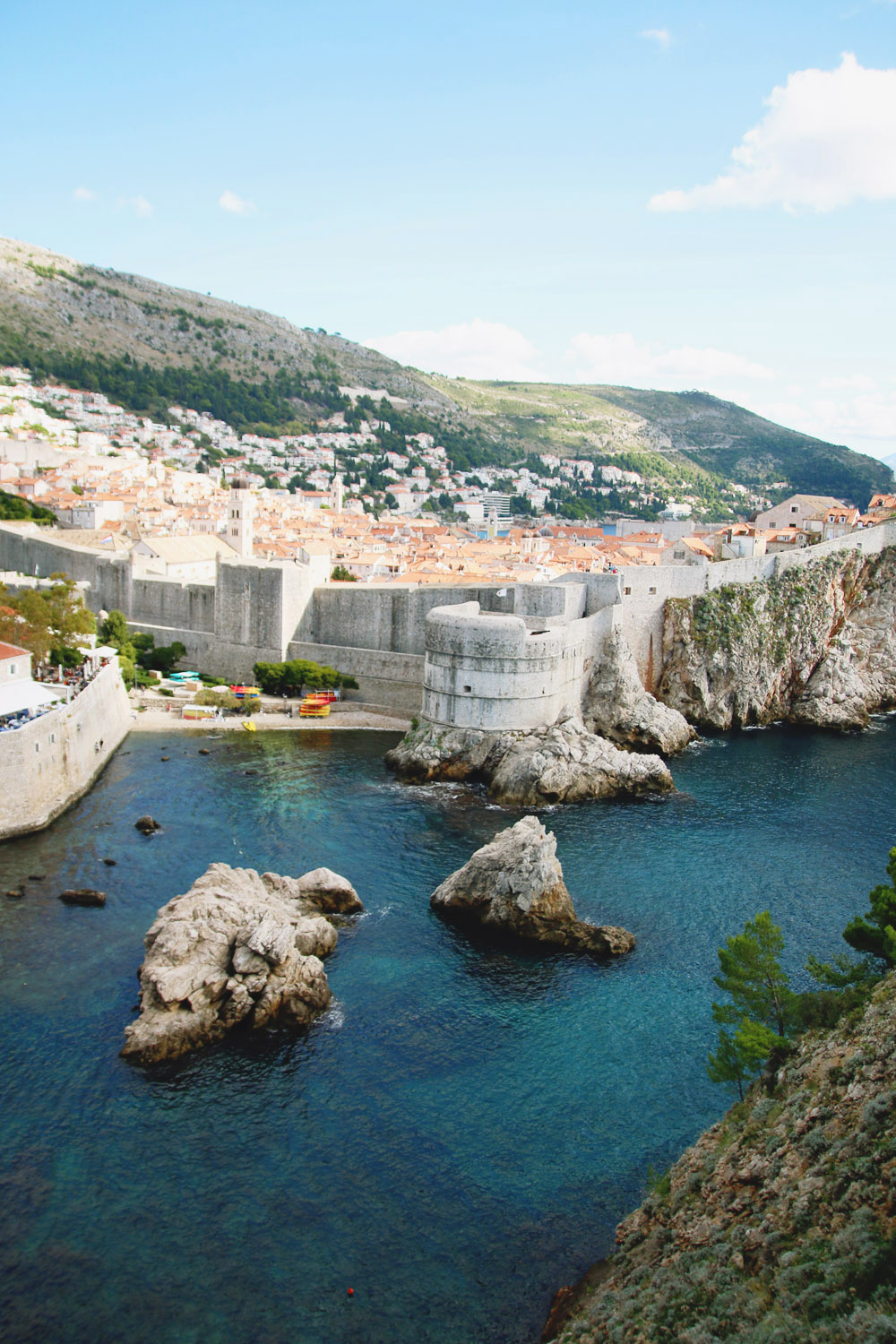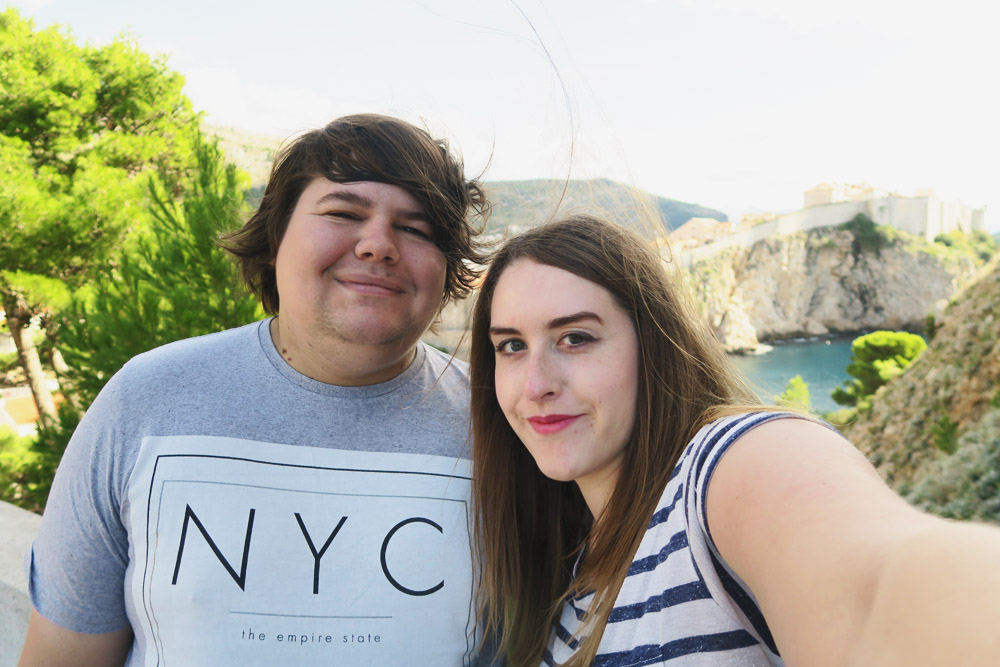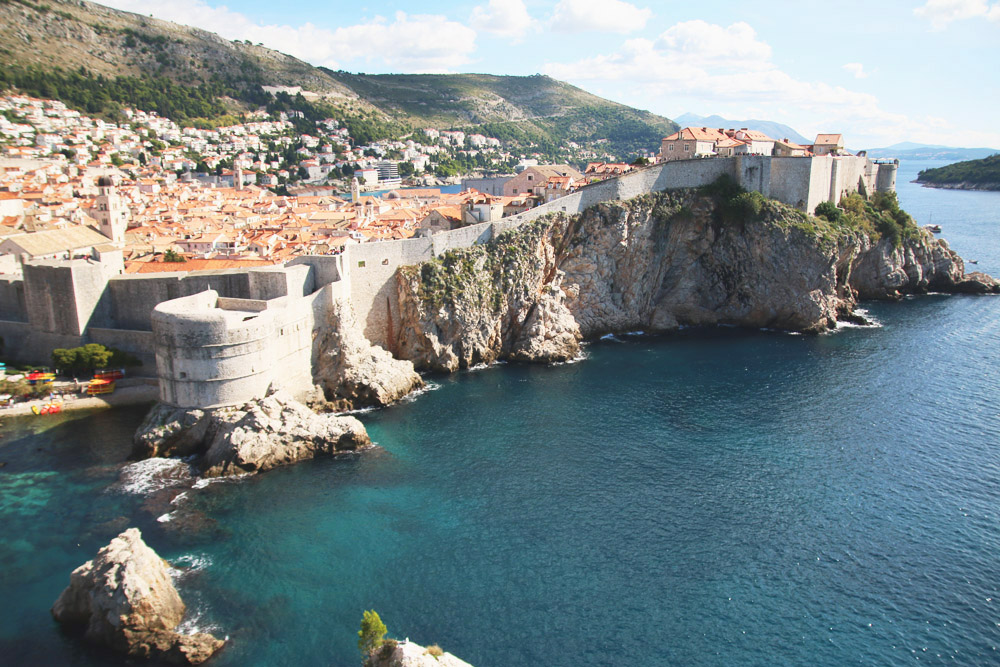 We decided to go to Fort Lovrijenac first, then walk the walls of the old town once the crowds had died down a little as they're usually pretty busy in the mornings and around lunchtime with all of the cruise ship tour groups. It worked out so perfectly! We got there around 11am, explored for a little while, then went for some lunch at Dubravka Restaurant (which was delicious) right outside the little alleyway to the fort.
We actually struggled to find it (I never did any research) and tried to follow what looked like how to get to it on google maps, then ended up in the tourist information office asking for help on how to get there. It's by a little water fountain in the square just outside Pile Gate behind Gallus restaurant – there's a set of stairs going down and around the corner then you come to a little kayak centre and then take a hike up the many stairs to get to the fort. Seriously, Dubrovnik is SO hilly!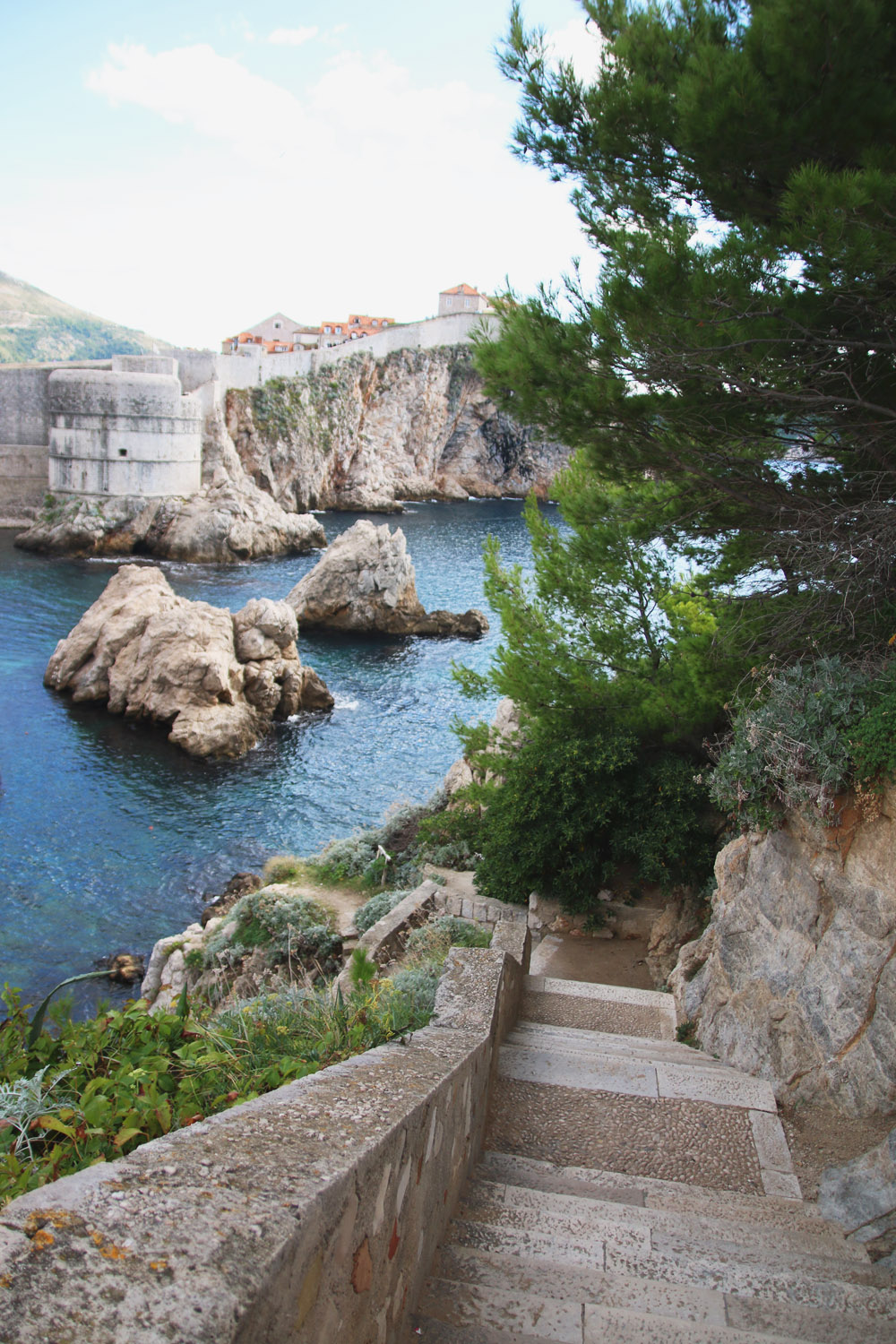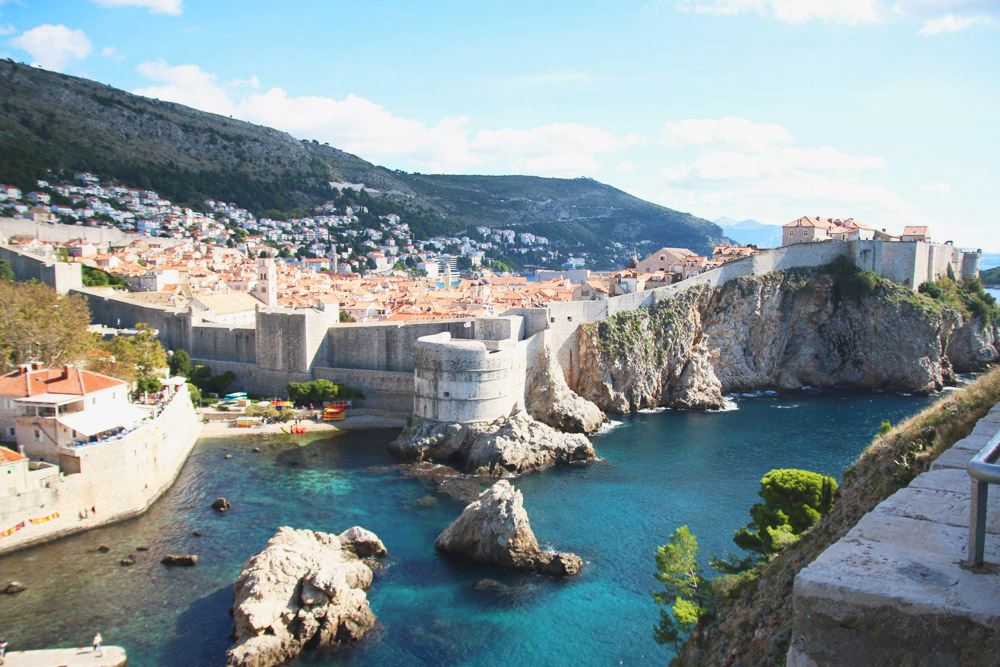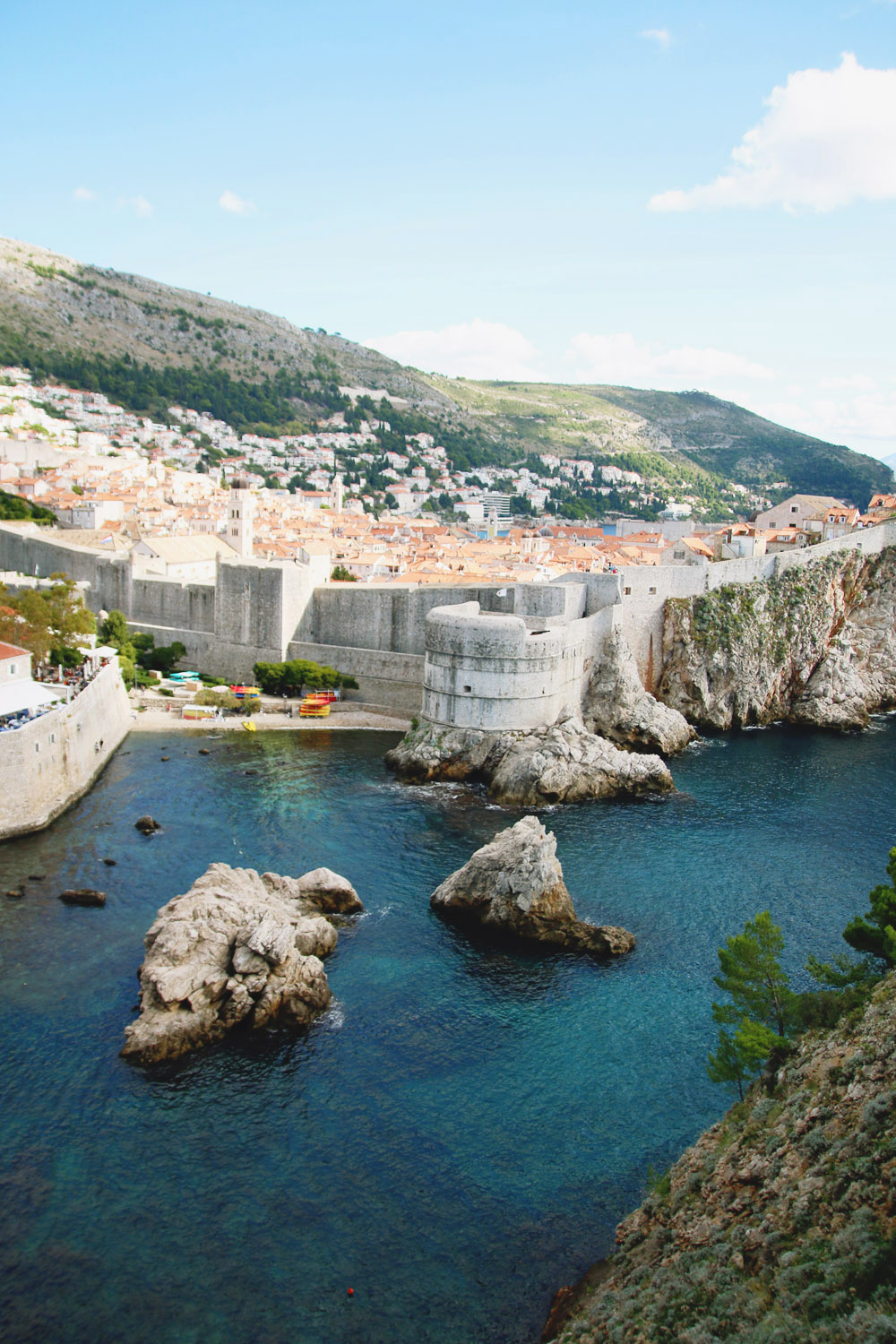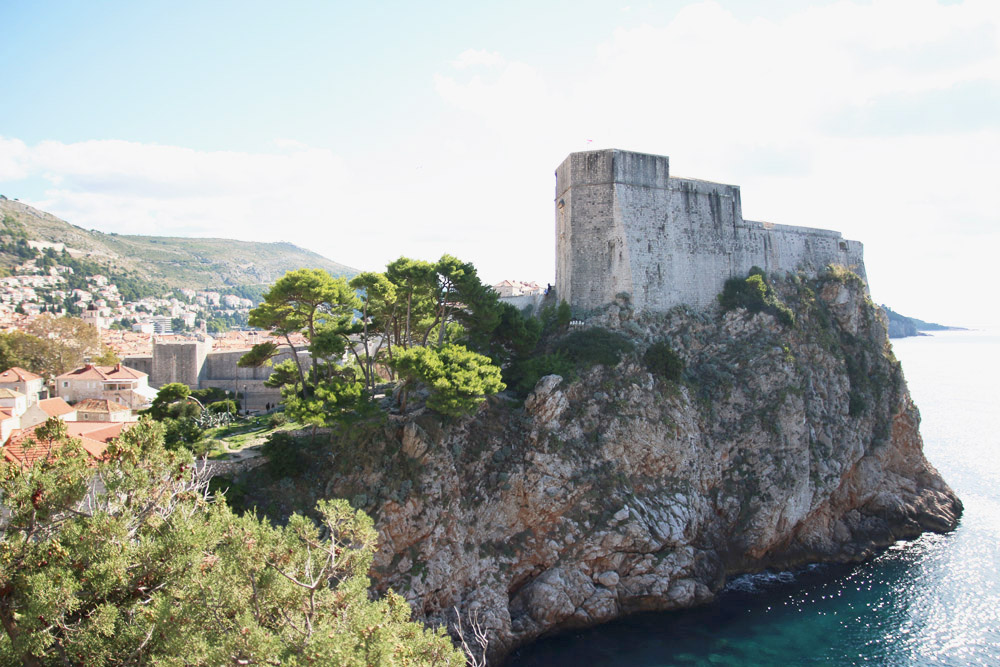 There isn't really all that much to do at the Fort, and there isn't much information around either, but the views over old town and out to sea are stunning. Apparently, it's a great place to go and watch the sun setting over Old Town (if you don't pop up to Mount Srd on the cable car instead). It's thought that it was built sometime between the 1018 and 1301. I was amazed when I read that the walls facing the sea are up to 12 metres thick and the ones facing the old city are only 1 metre thick!
If you visit Fort Lovrijenac first, keep your ticket to get a reduced price for the entry to the City Walls (I think it's around 20kn off each), or if you visit the City Walls first, keep your ticket which allows you free entry to the Fort (they both work out to the same price in the end).