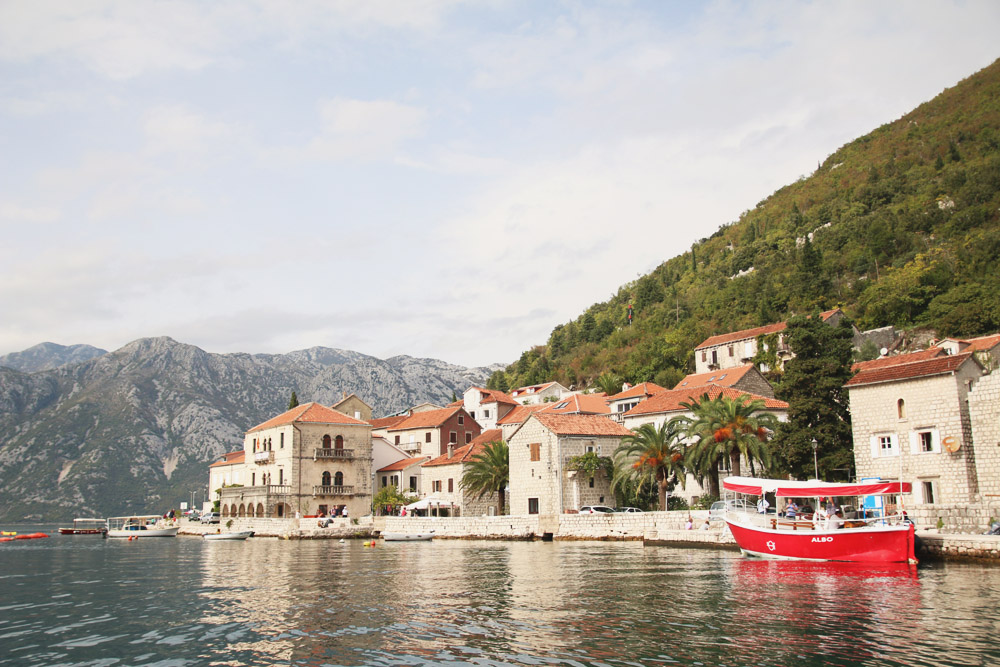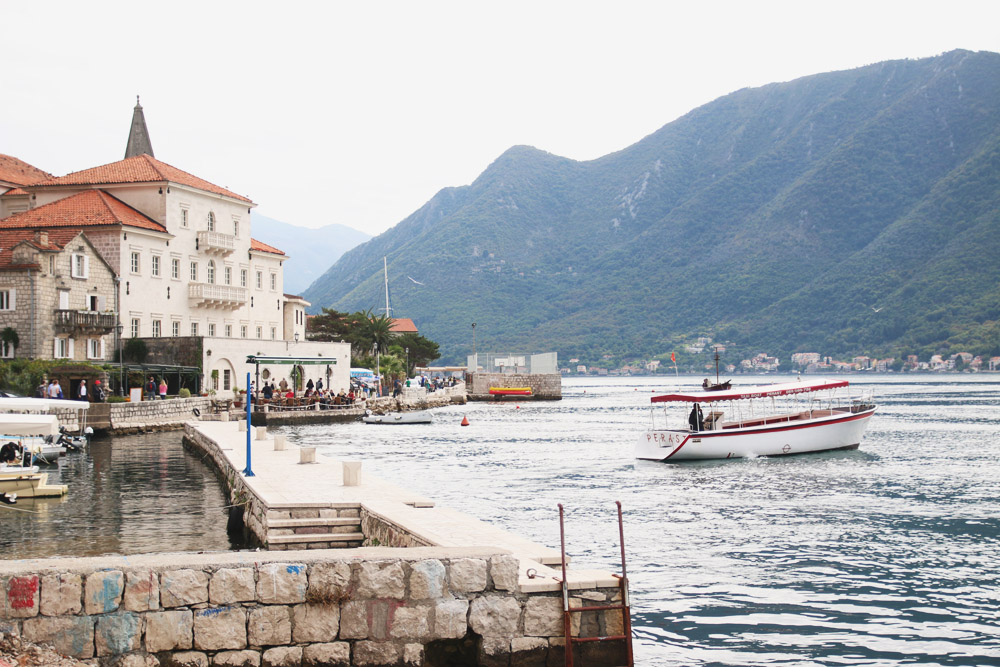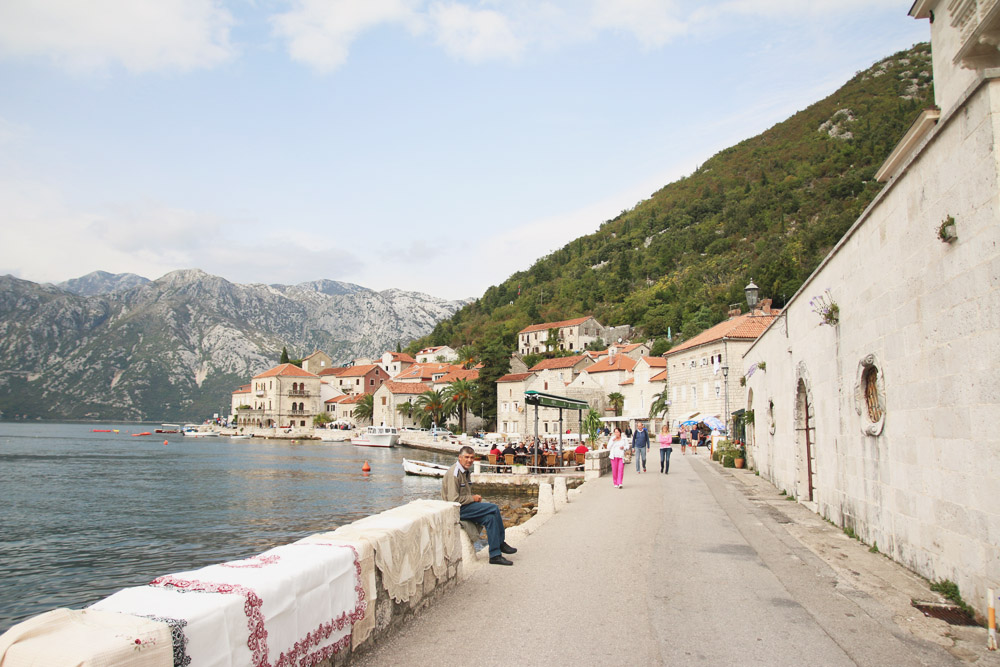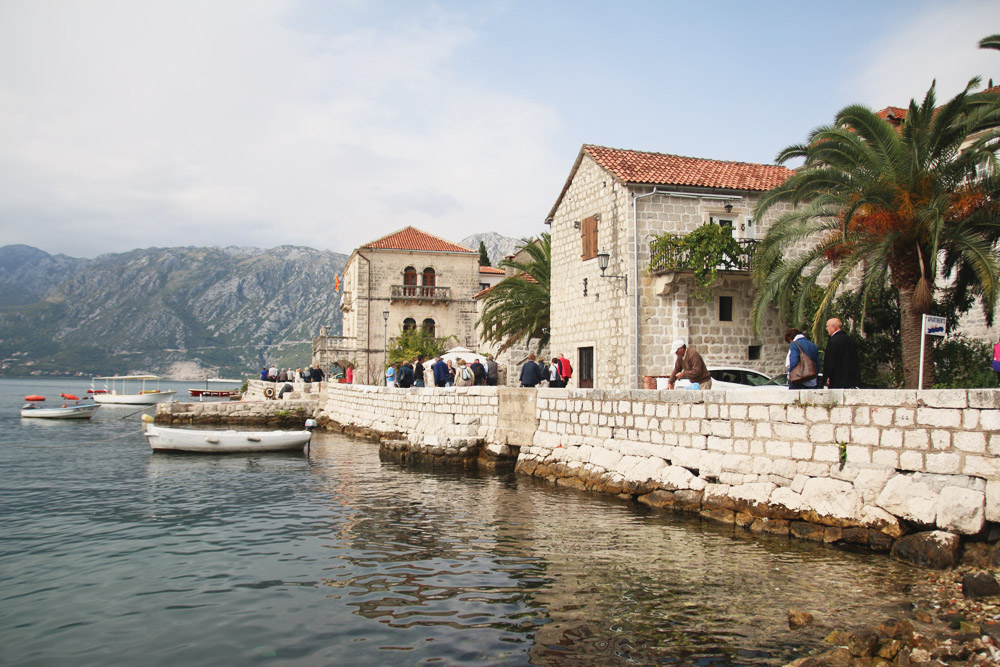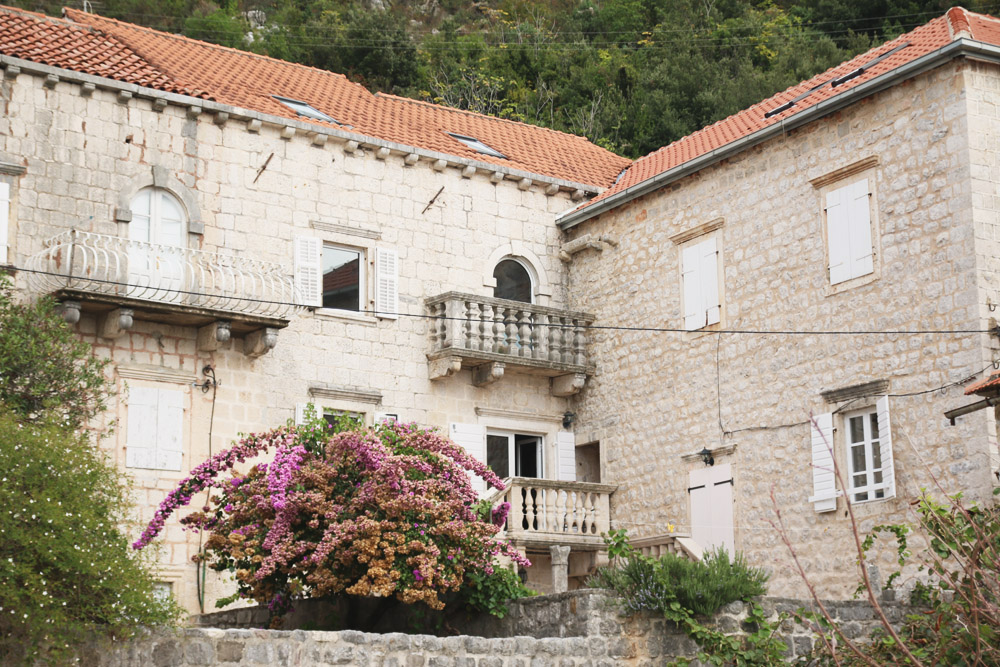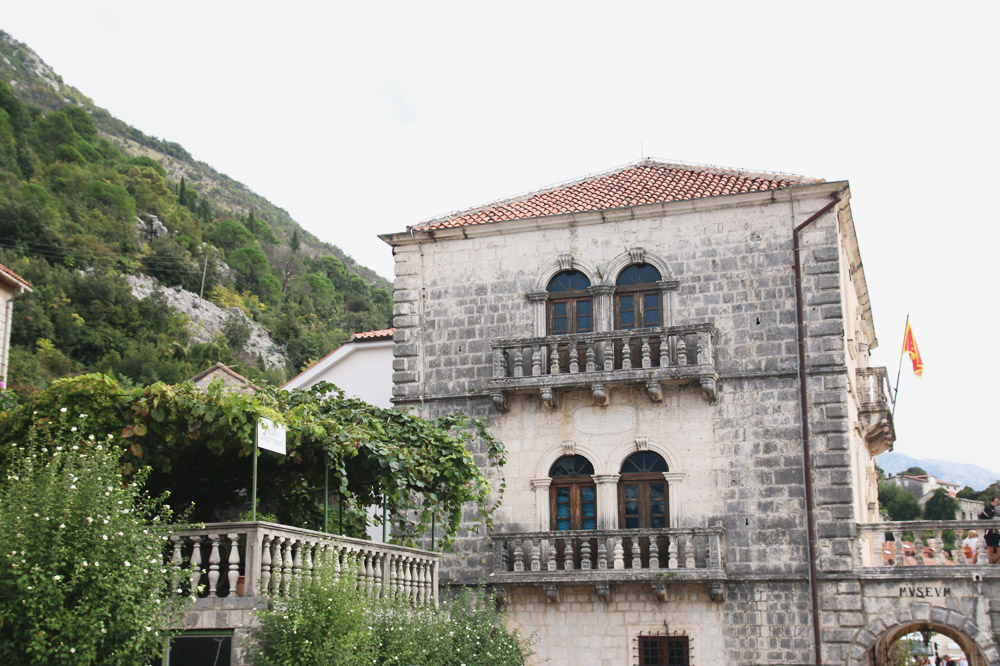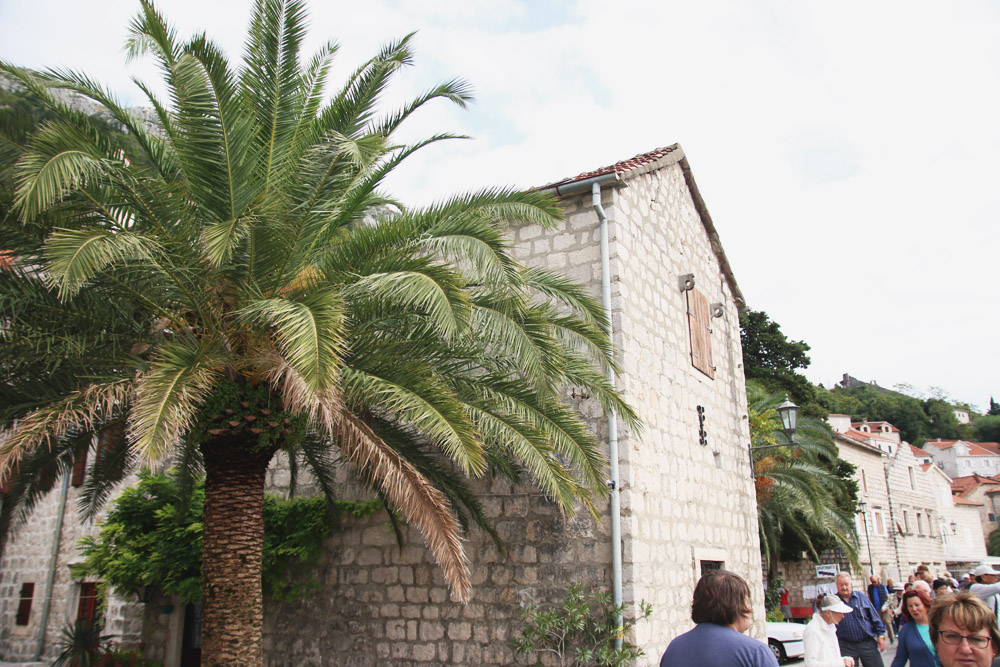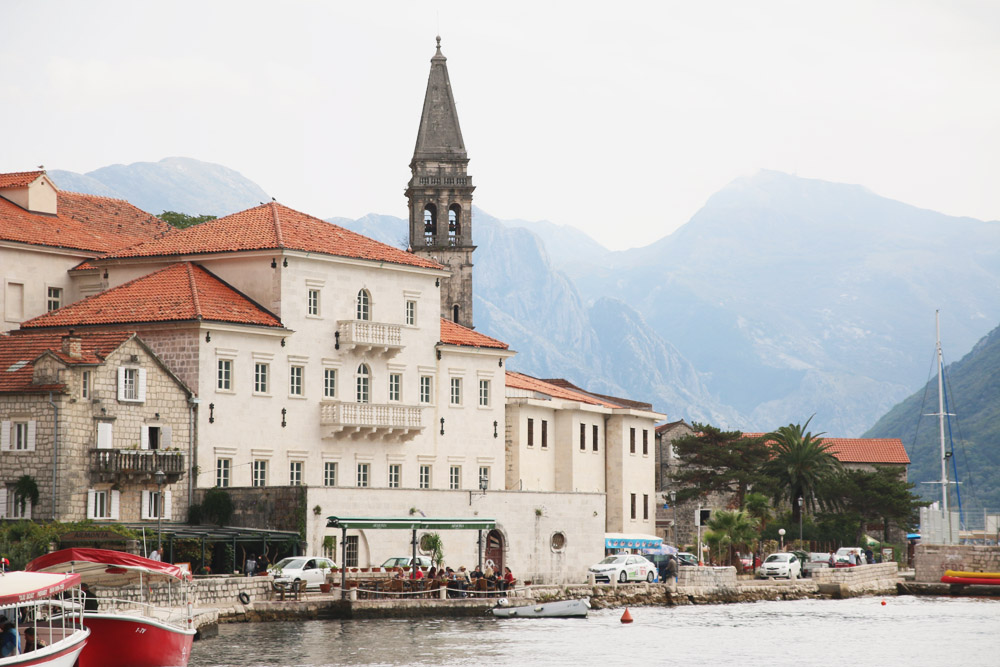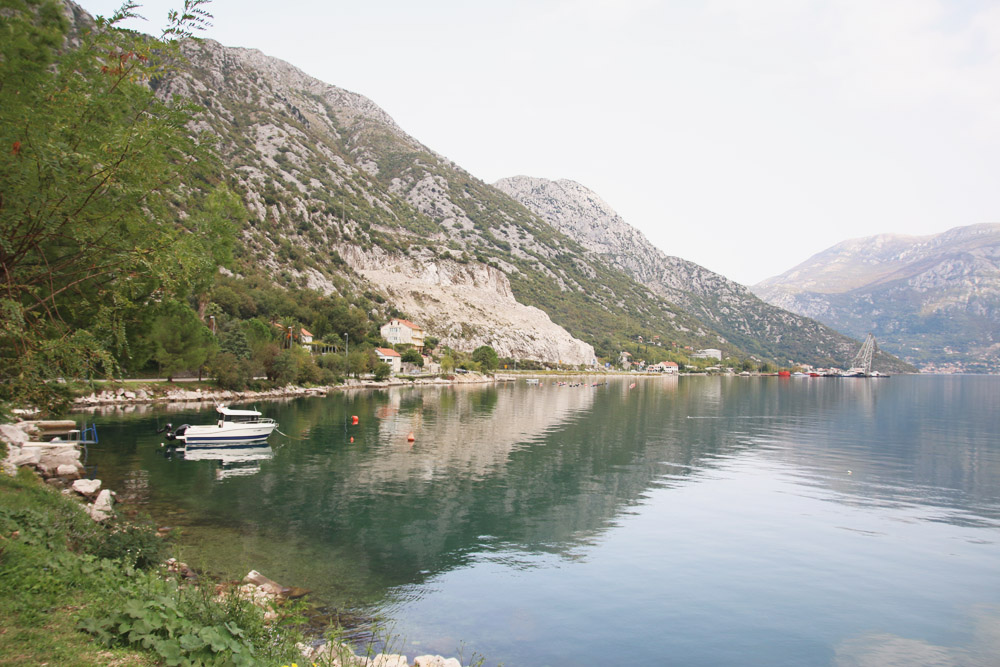 Perast, Montenegro
As we were so close to the border of Montenegro, we decided to hire a car and drive over to Kotor and visit Our Lady of the Rocks for the day as I'd heard a lot about it and those famous views from the Old City Walls in Kotor were too stunning to miss. Driving from Dubrovnik to Kotor was pretty easy – we crossed the border into Montenegro (be sure to take passports and car hire documents – both of which we forgot but luckily remembered about 10 minutes after leaving our apartment) and then made our way over to Perast.
We decided to skip the ferry crossing which is the quicker way to drive to Kotor and take the scenic road around the bay to Perast, which is one of the main ways to get to the little church island of Our Lady of the Rocks. It was such a stunning drive with mountains and the sea, little villages and boats.
We parked up then took a little stroll through the village which was pretty small, then hopped on a little boat for €5 each and headed over to see the famous Island of Our Lady of the Rocks.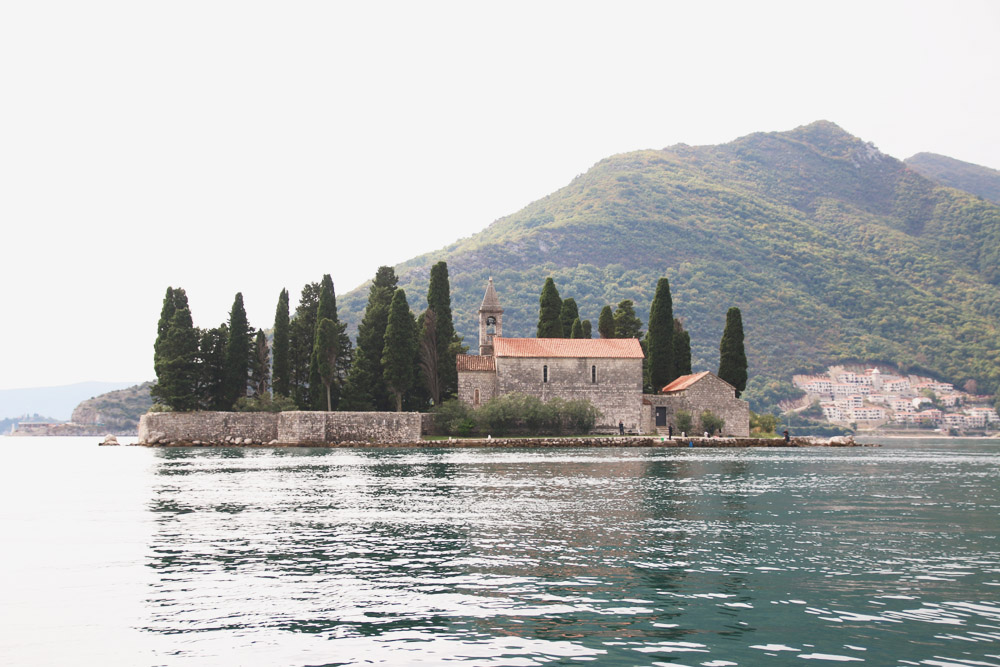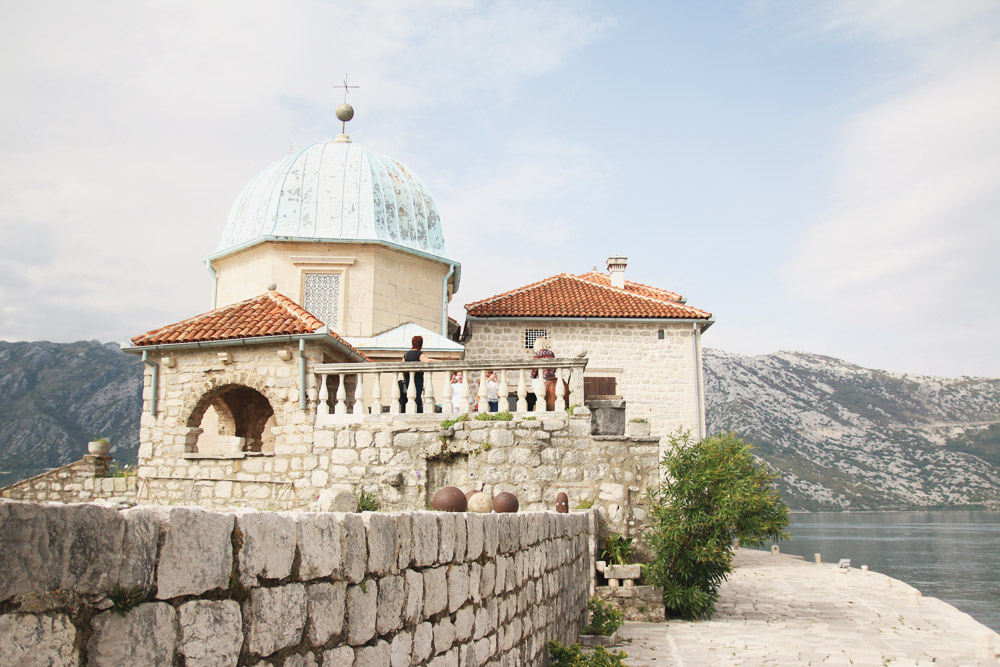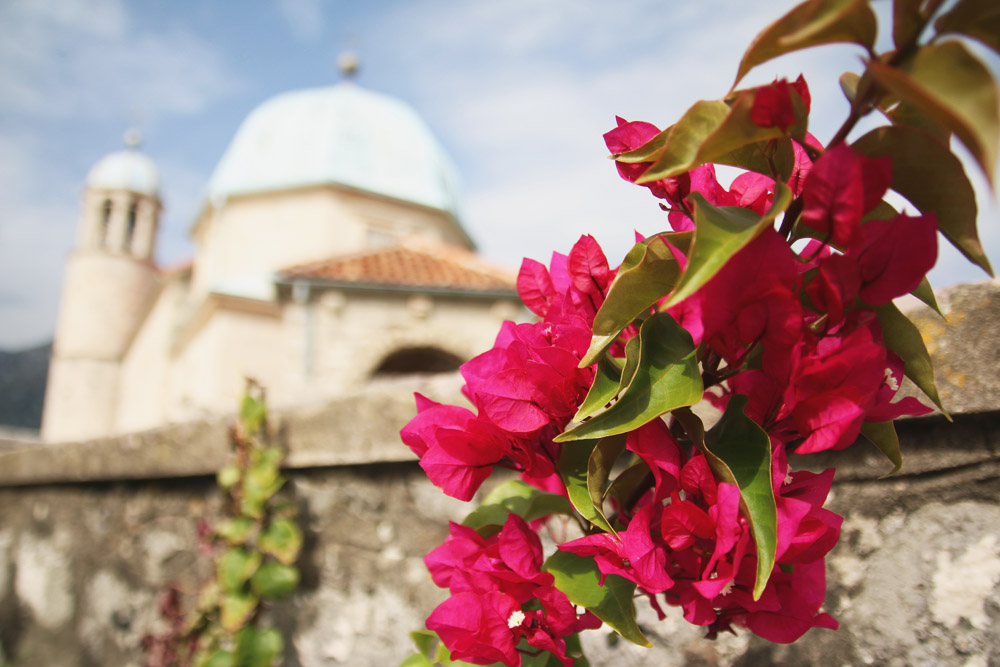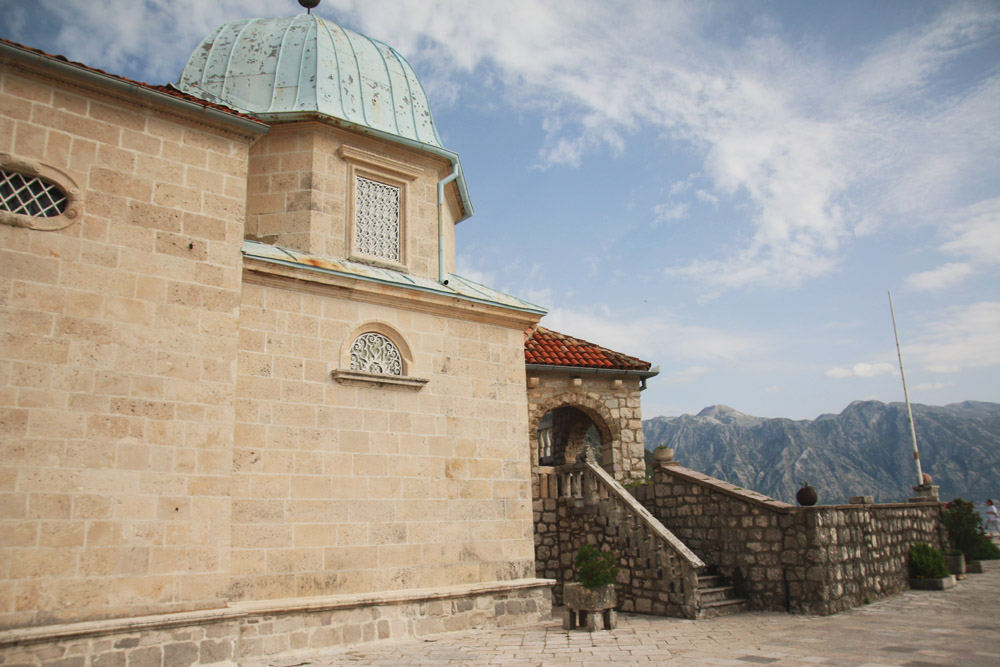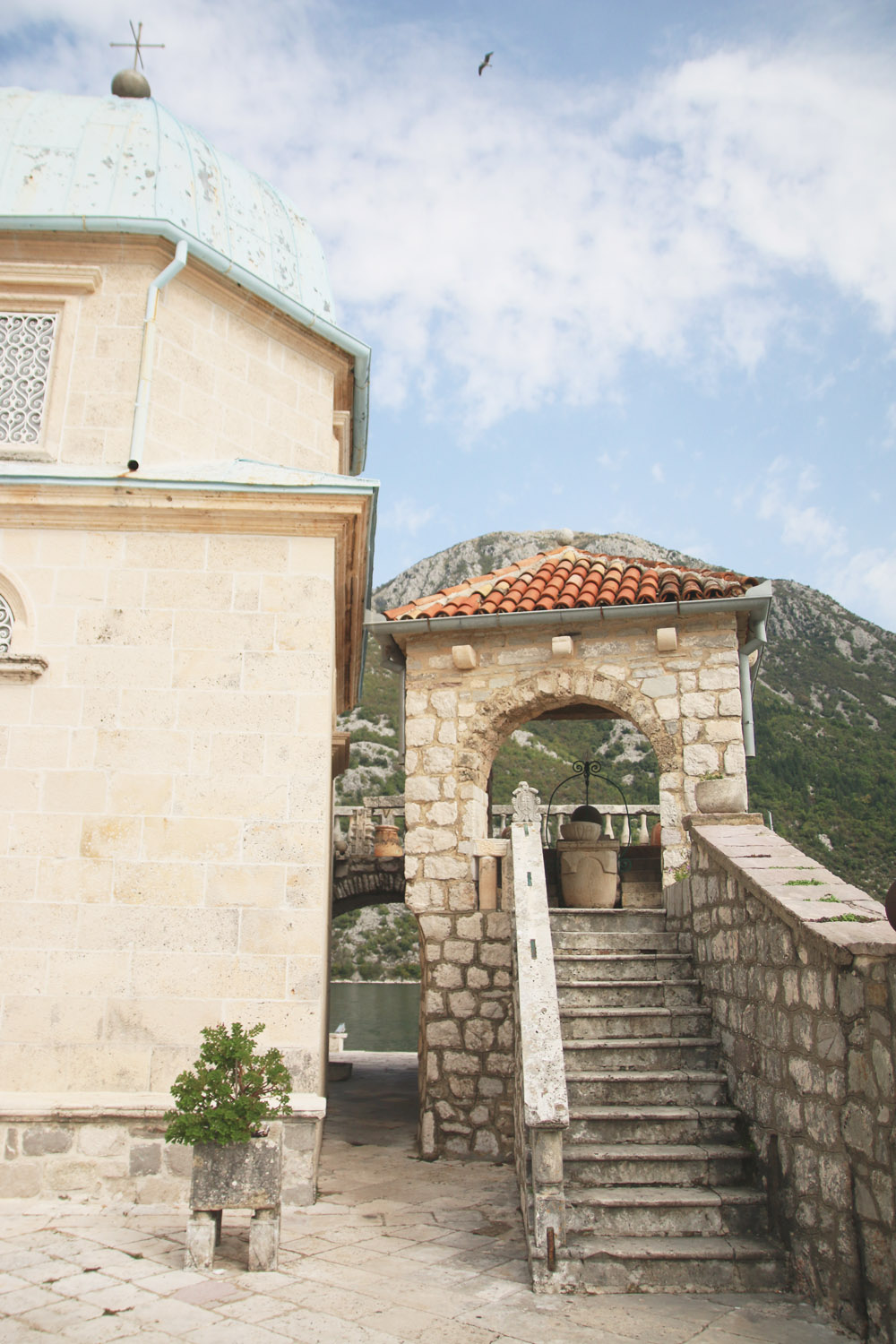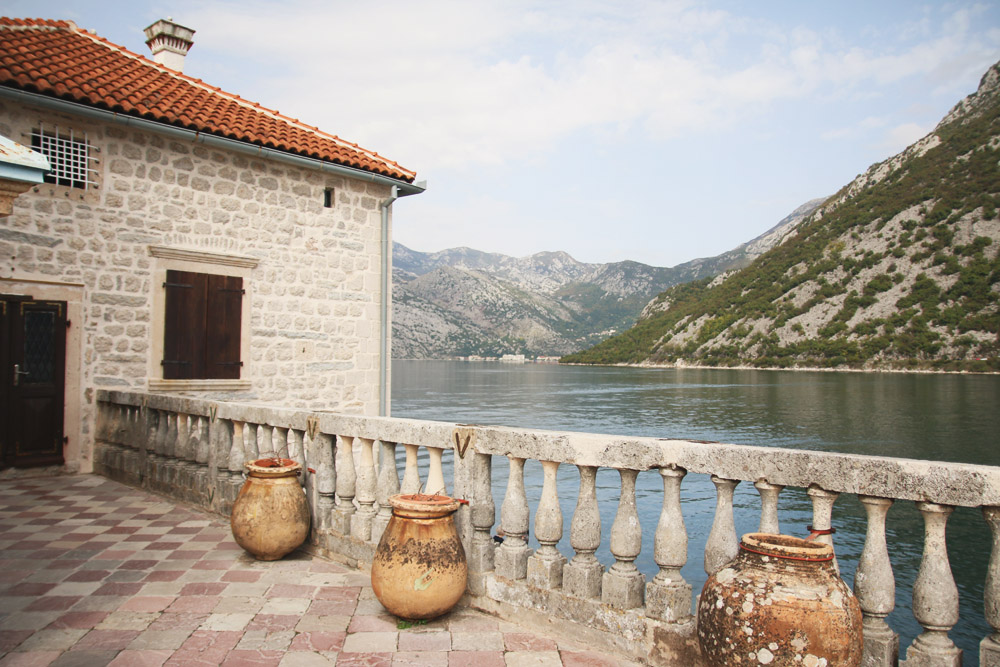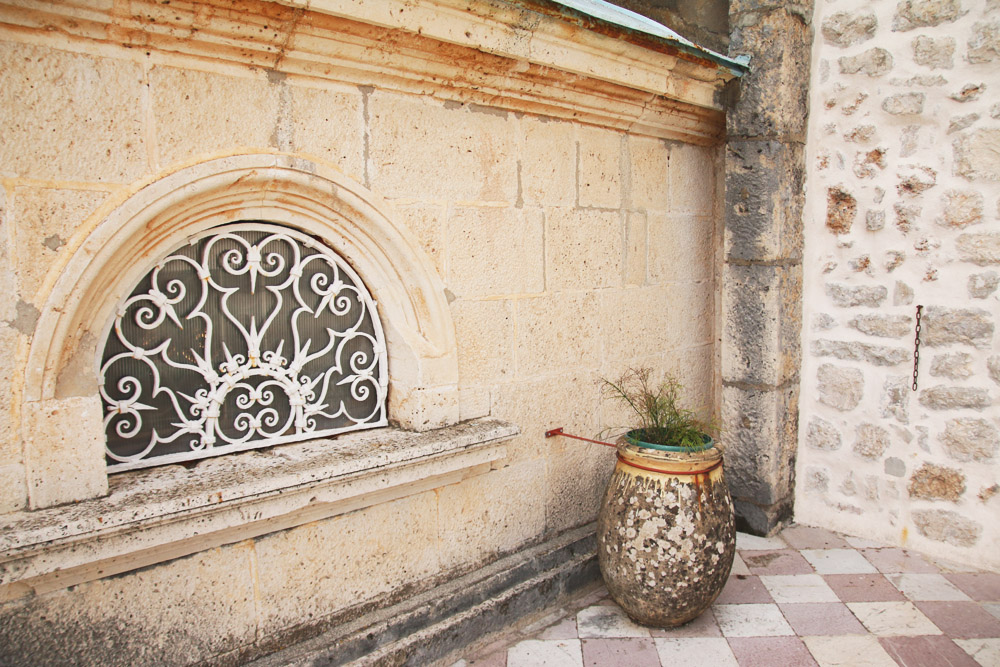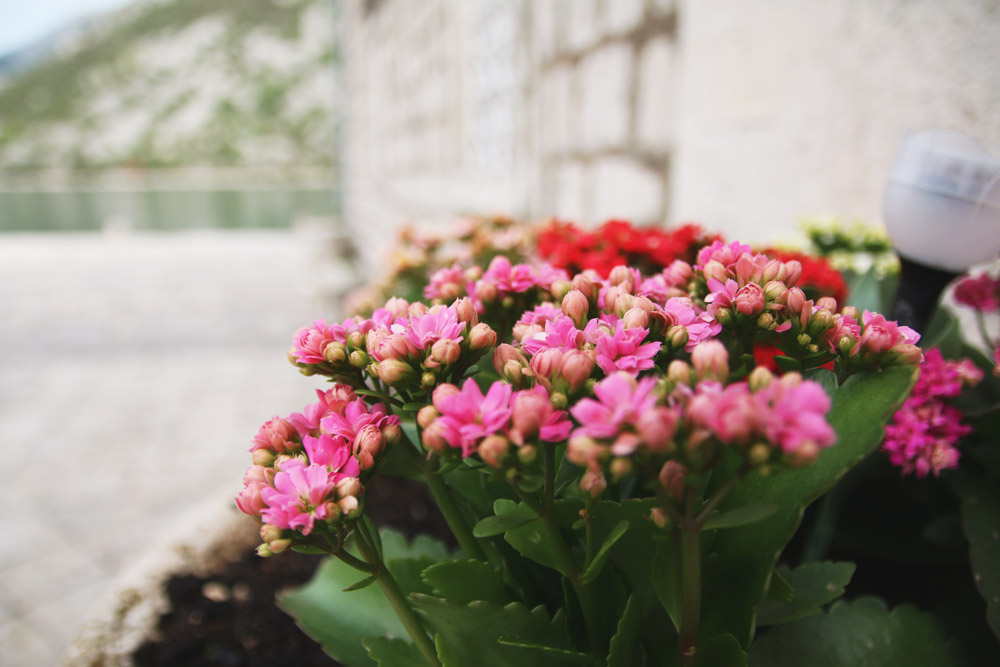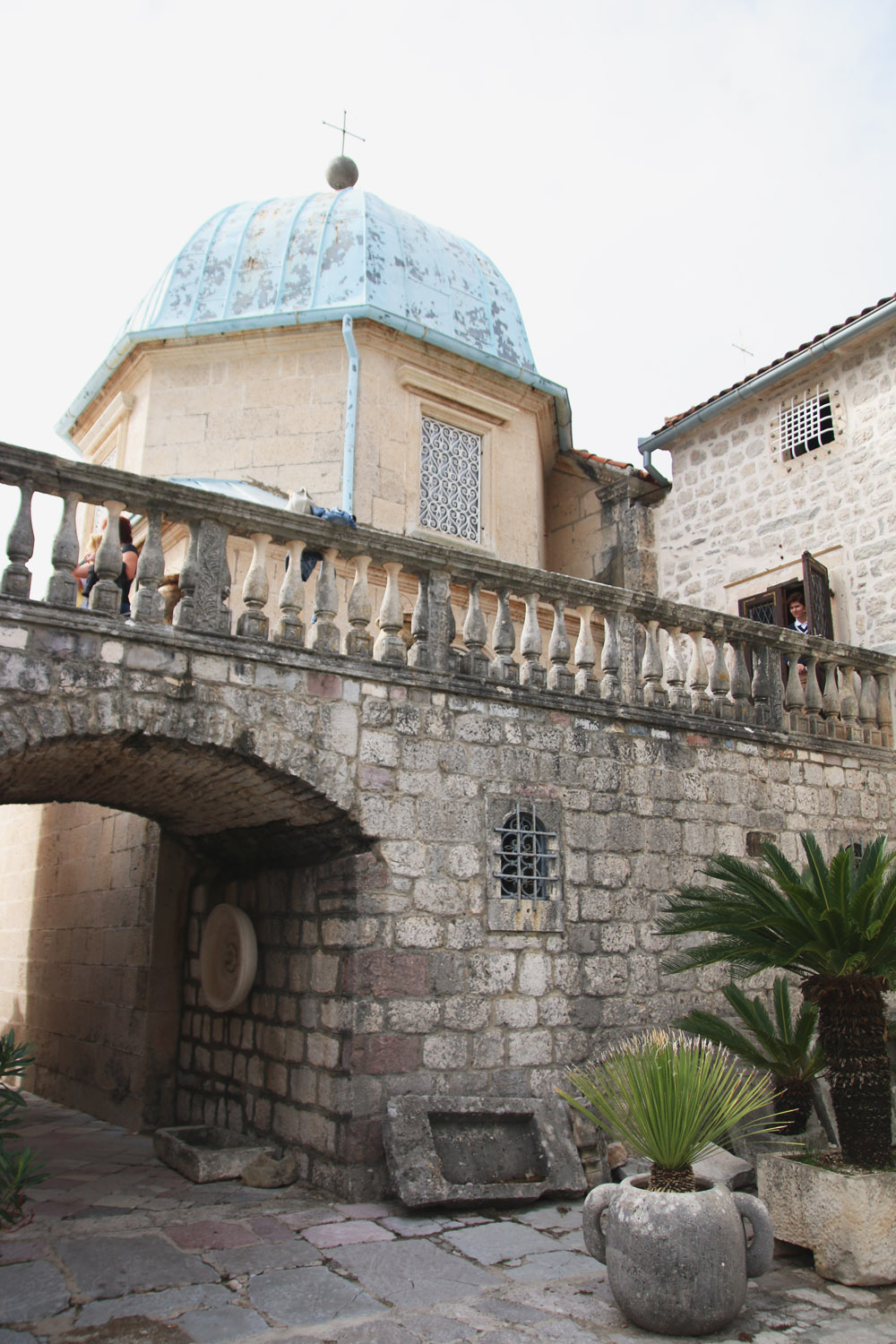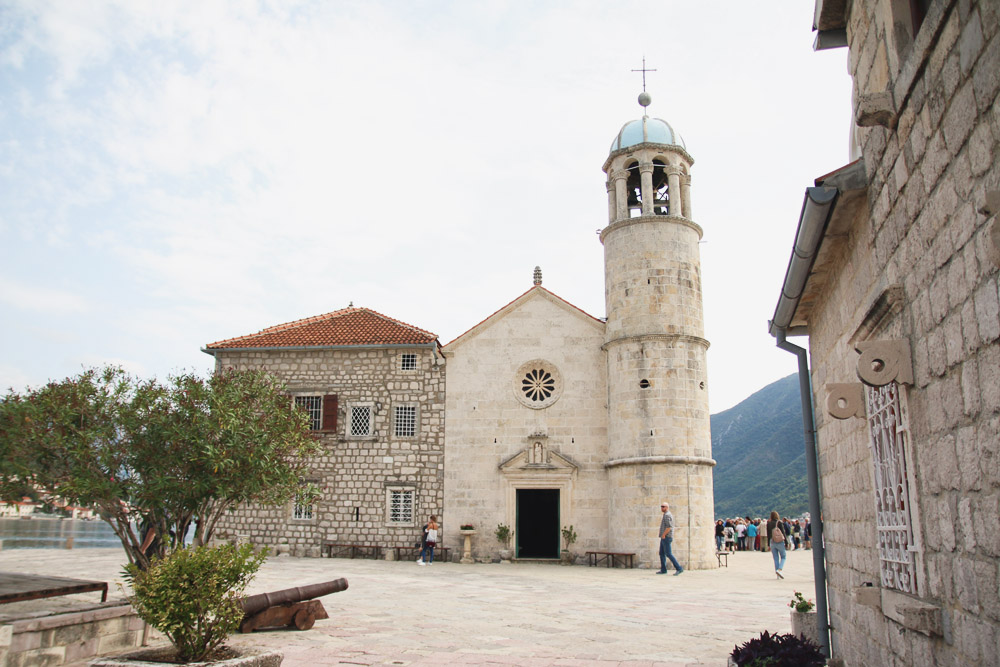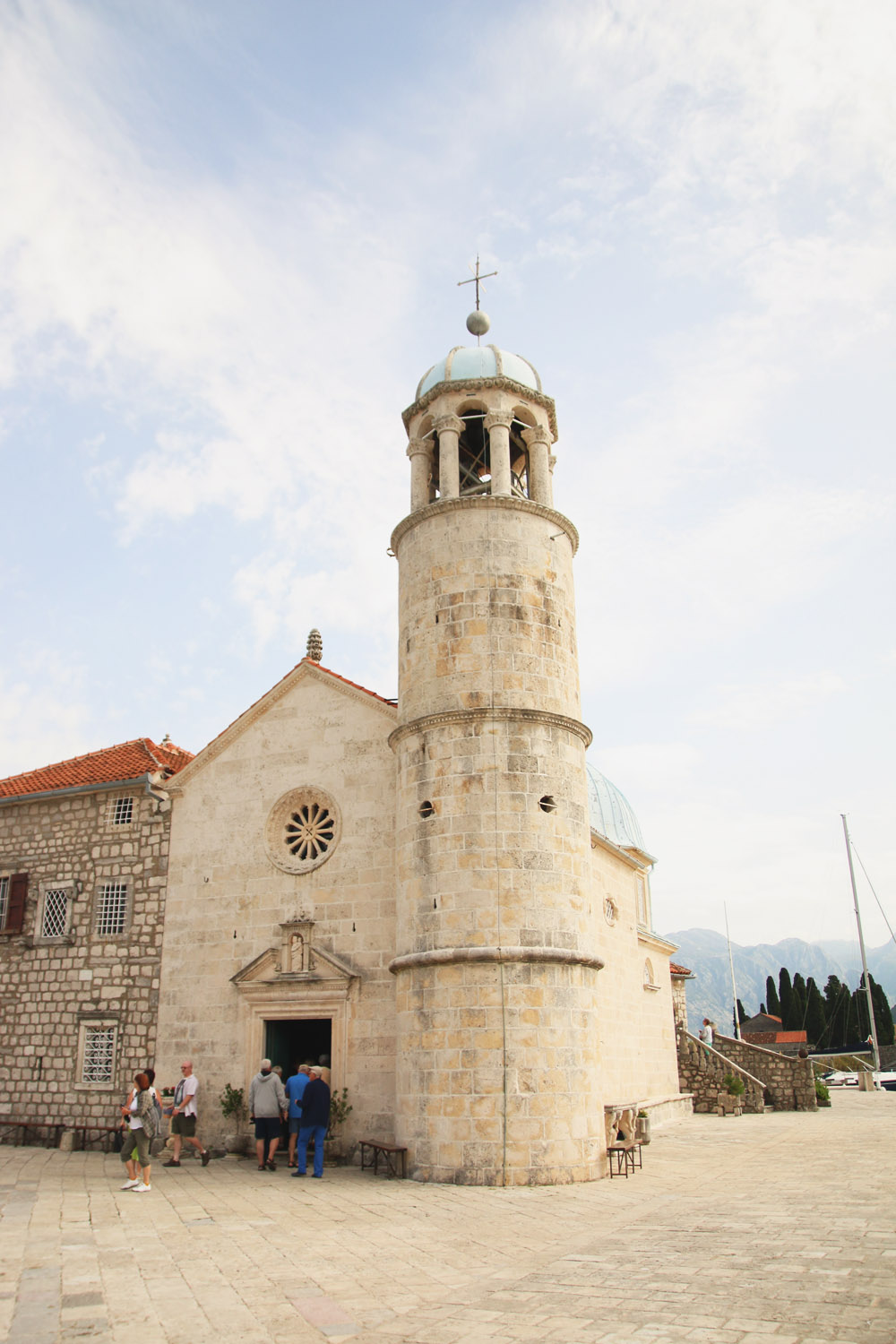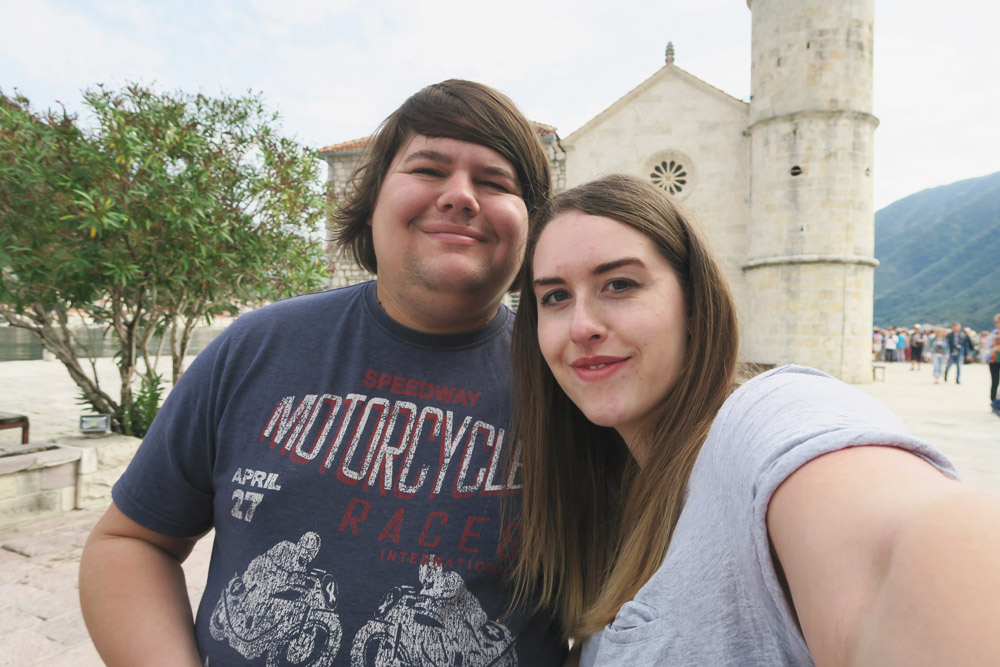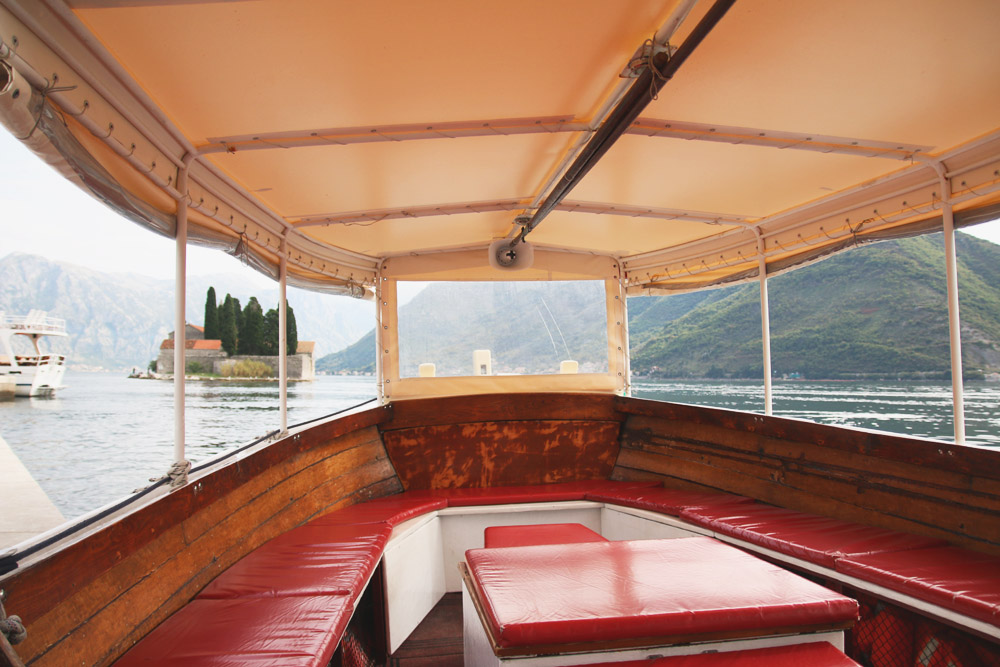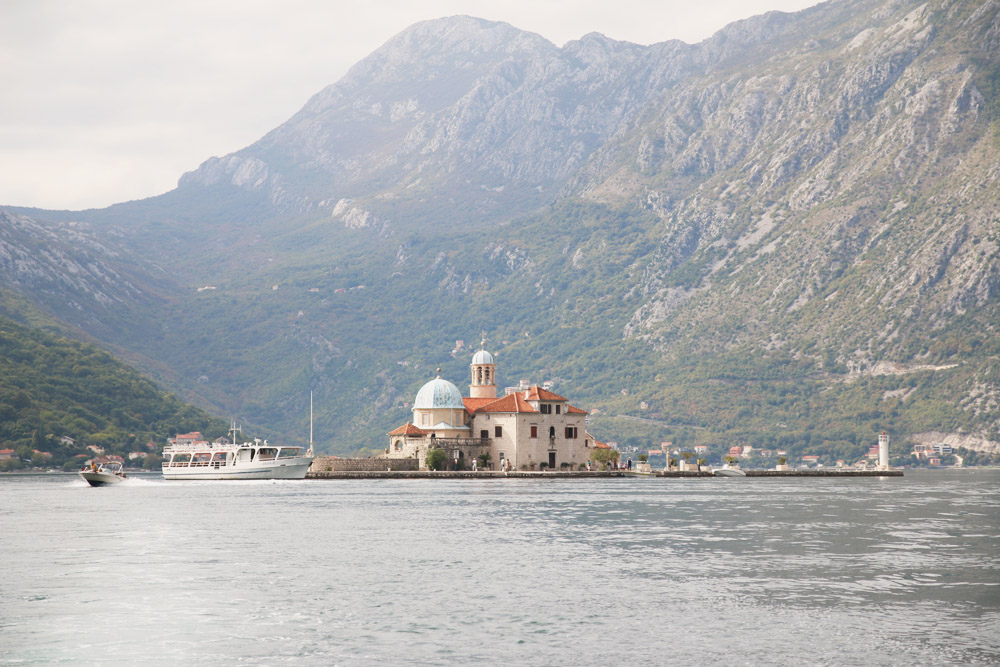 Our Lady of the Rocks
The ledgend of the island is that fishermen back in 1452 found a rock with the virgin mary and christ child there and vowed to build a church in that spot in their honour. Over the years, after each successful voyage, they would bring rocks there until eventually the island was formed. Each year on the 22nd July locals go out to the island on their boats and continue to add rocks to the area around the island to strengthen and slowly expand it!
The island was tiny, with only the church and some toilets, but it was interesting to see. I loved the contrast of the island with the rest of the surroundings. As there wasn't really all that much to do there, we hopped back on the boat and drove over to Kotor!