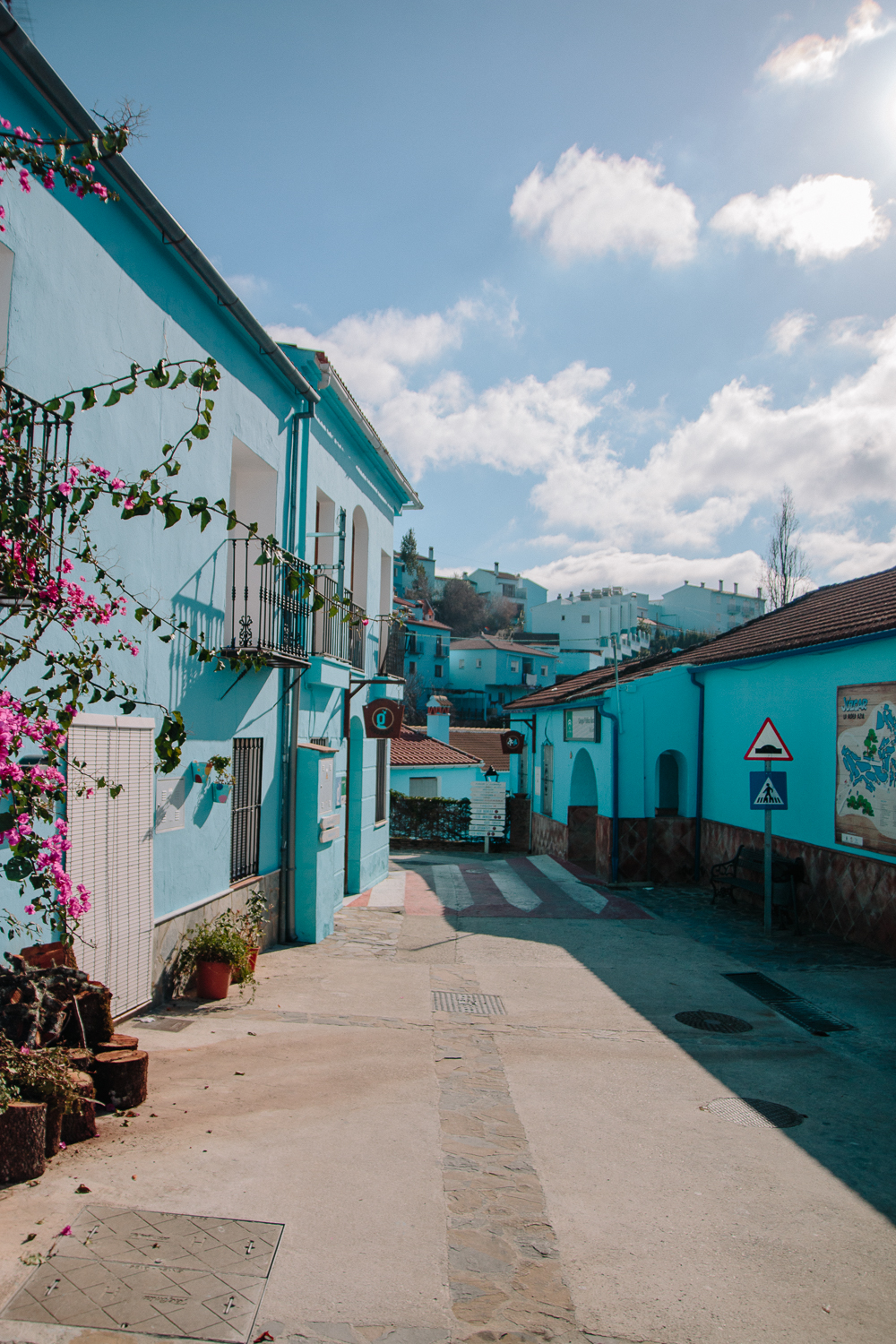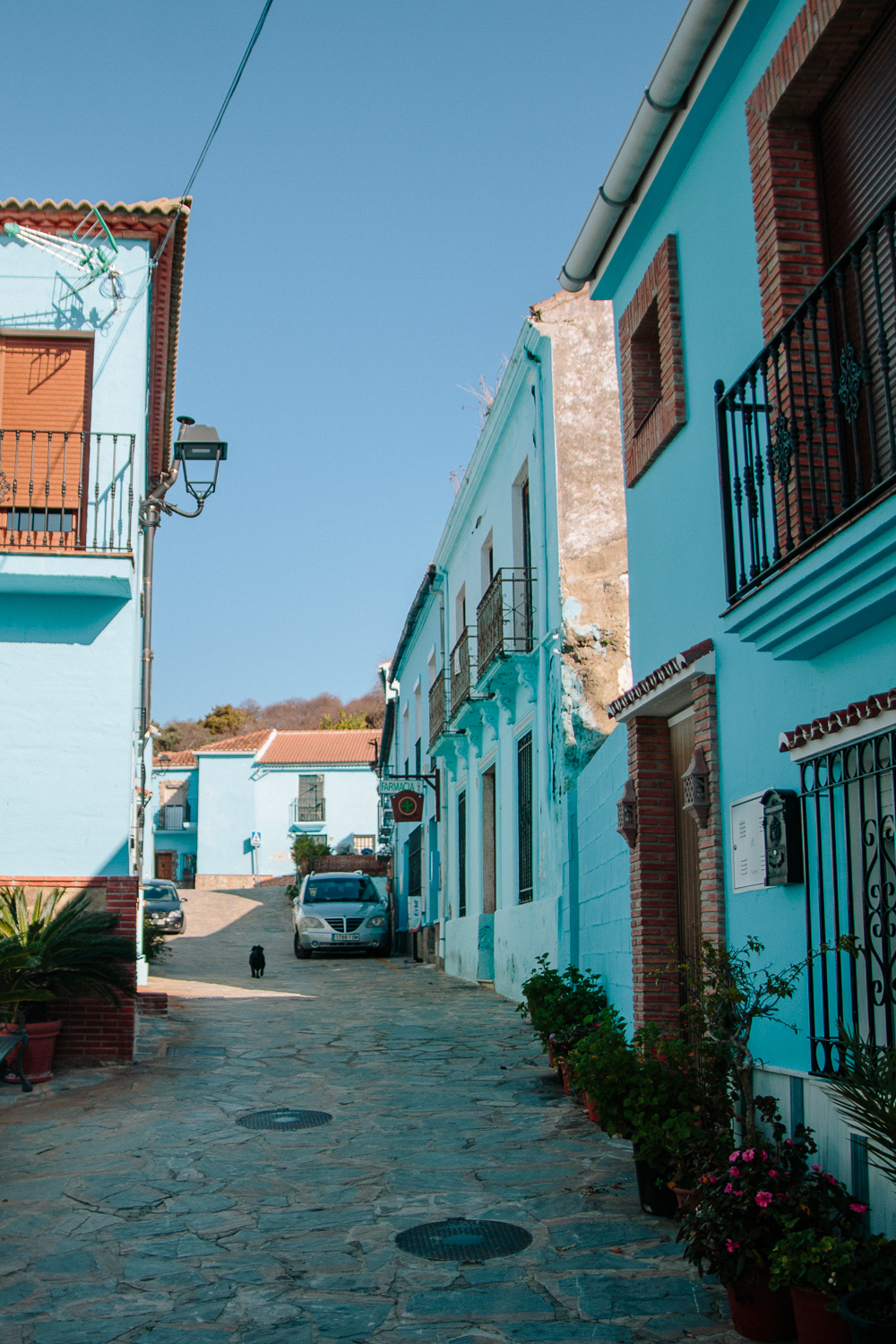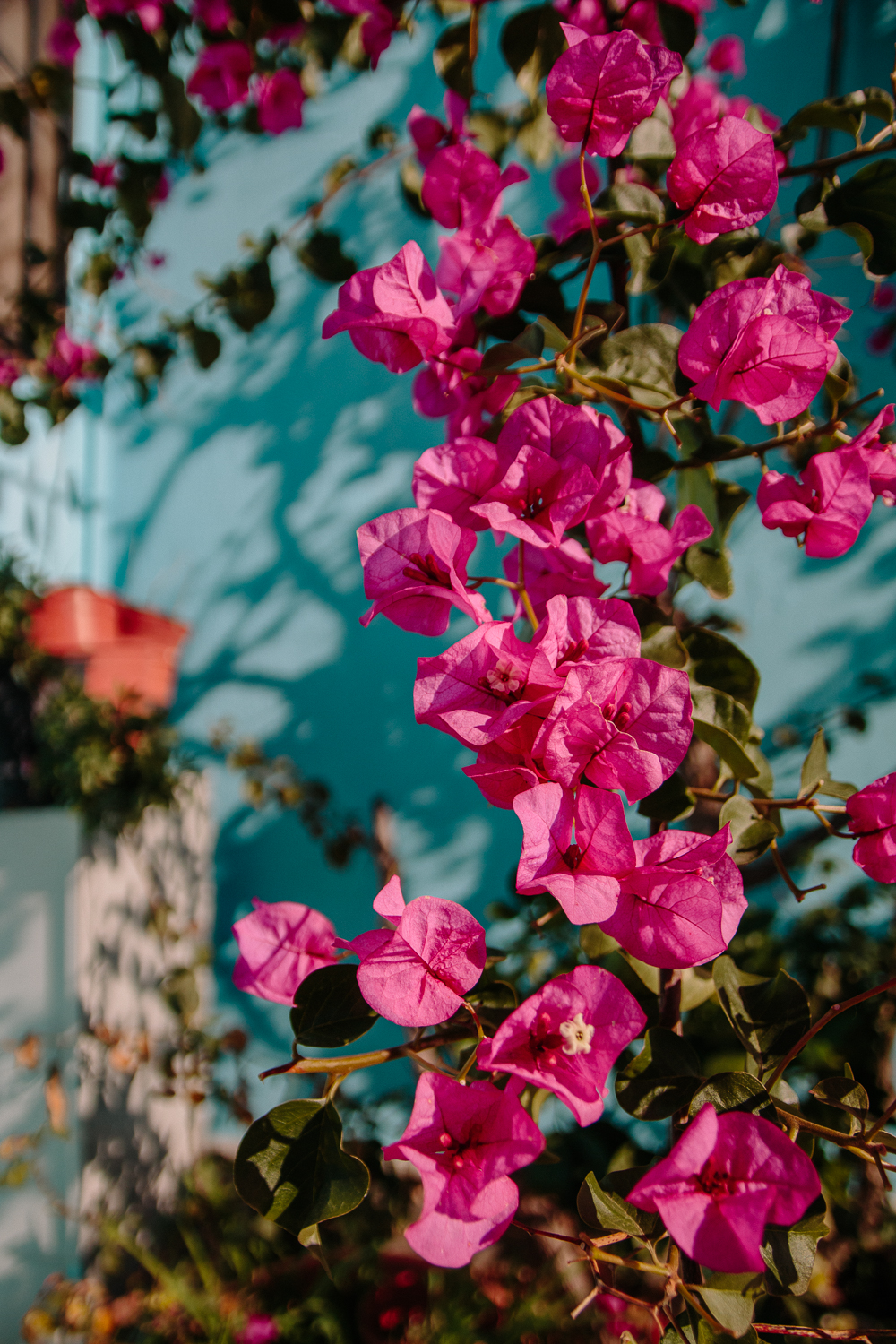 Spain's Real Life Smurf Village
When I first saw one of our 'vanlife' friends arrive at this blue town on Instagram, I thought it was the famous blue town of Chefchaouen in Morocco and they'd suddenly decided to get on a boat over to Morrocco. Nope, turns out Spain has it's very own blue town up in the mountains of Andalusia, about an hour north of Marbella (or 1hr 45mins from Malaga) and it's famously known as the real life Smurf Village!
I used to love the Smurfs as a kid! I remember eating my breakfast watching it before heading off to school each morning. So we decided that we had to visit on our way up from our previous stop in Gibraltar as we started driving north back to the UK again. It's a tiny village, so we only stayed an hour or so wandering the streets, but it was easy to get to if you have a car (or campervan in our case haha).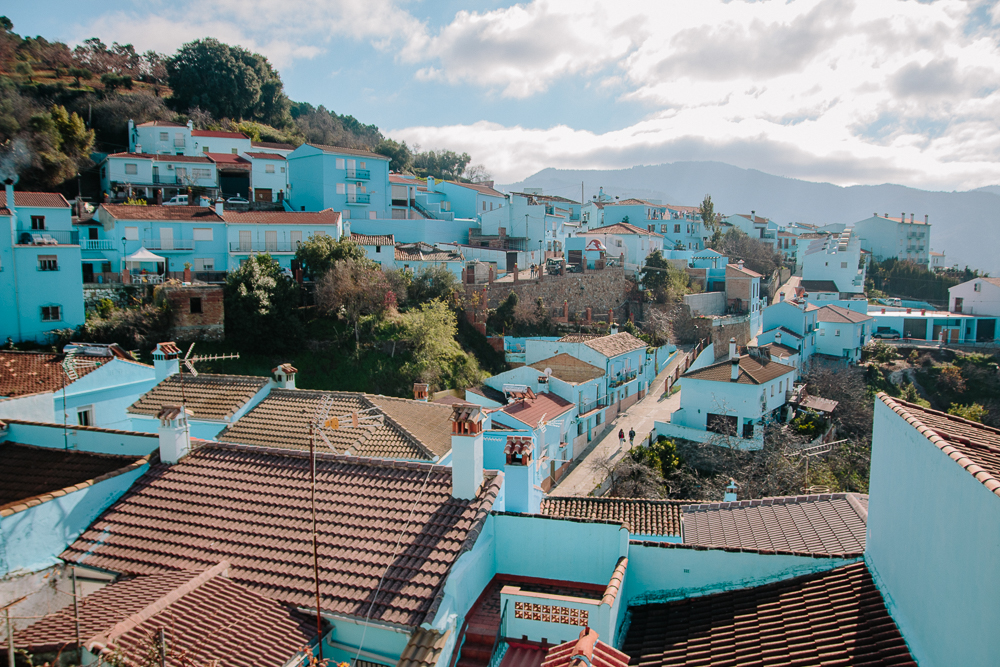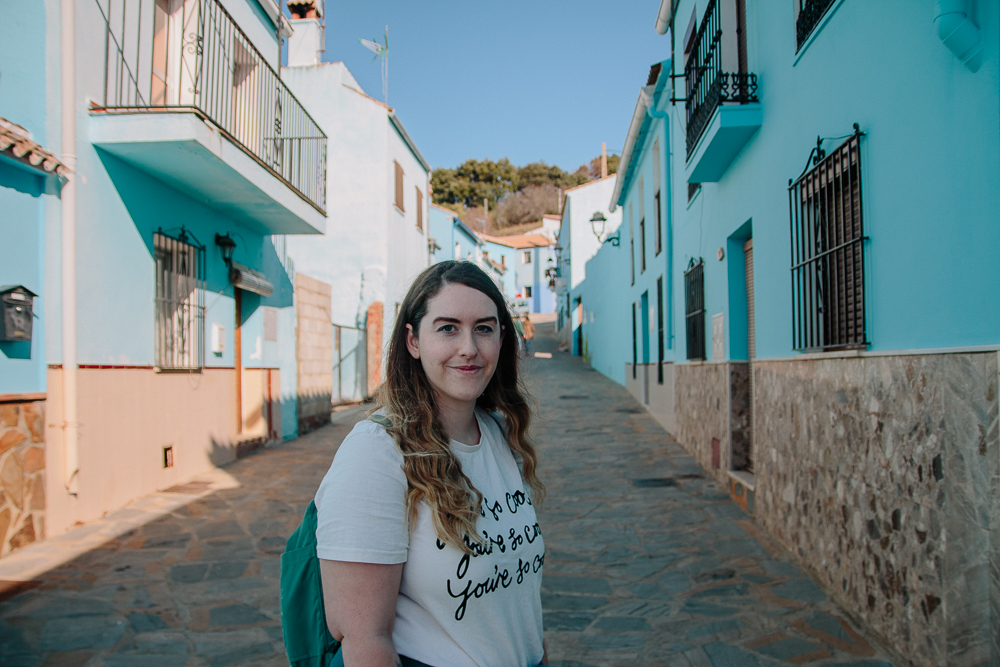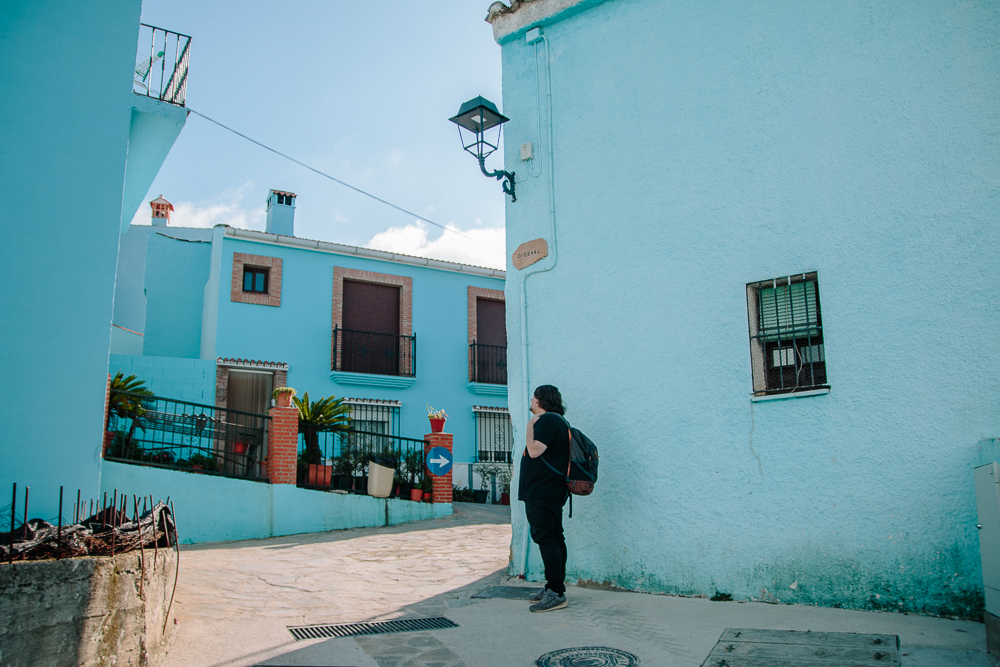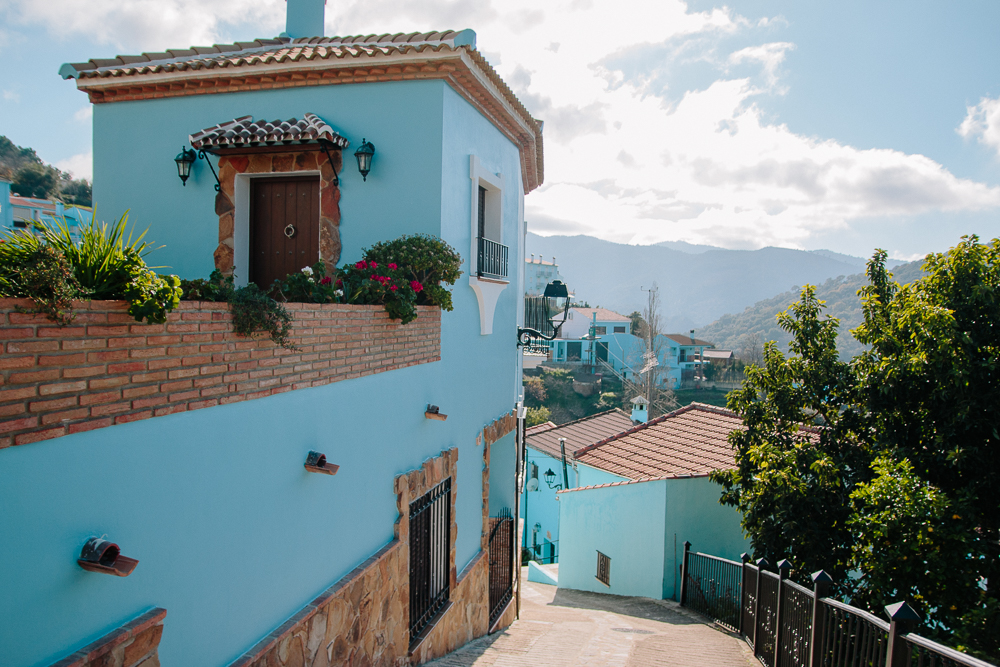 The town actually used to be painted white like all of the other whitewashed villages of Andalusia, but as a publicity stunt for the release of The Smurfs movie back in 2011, the village was chosen to be painted 'Smurf blue' by Sony España. It was agreed that the village would be returned to the original white once the promotion ended in December 2011, but due to the increase in tourism to the village and area, the locals held a vote and decided to keep it blue until further notice. It's said that around 80,000 people visited the village in the 6 months after it was painted in comparison to the 9000 it usually saw a year!
I can't believe that I didn't actually get any photos, but there's loads of little smurf murials painted around the village, and there's also a few activities for kids to do in the high season (we visited over Christmas, so most things were shut). There's things like mini climbing walls and a zipline, but there's also a few walks that you can do in the mountains nearby too.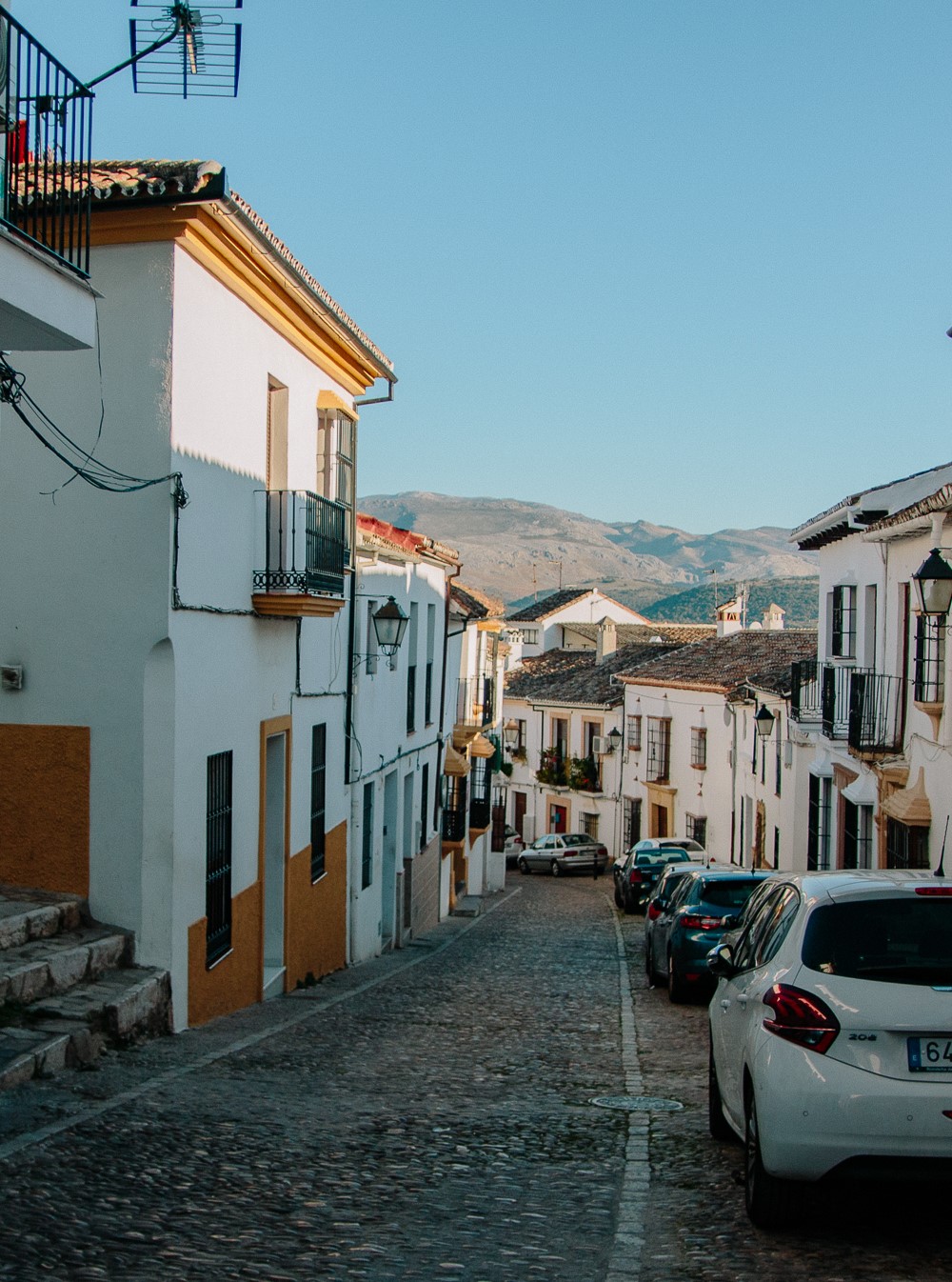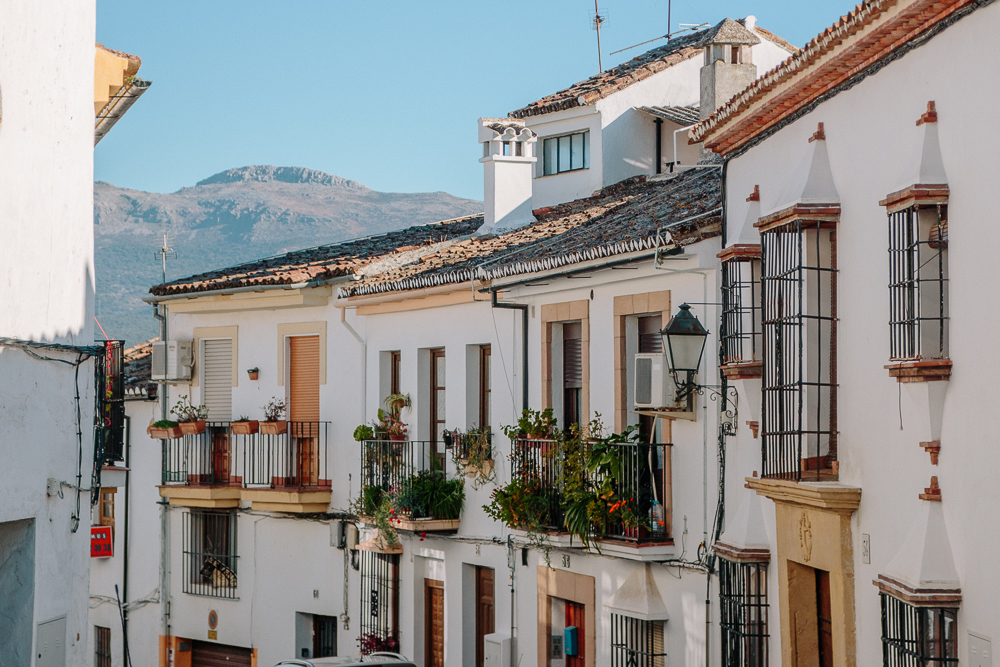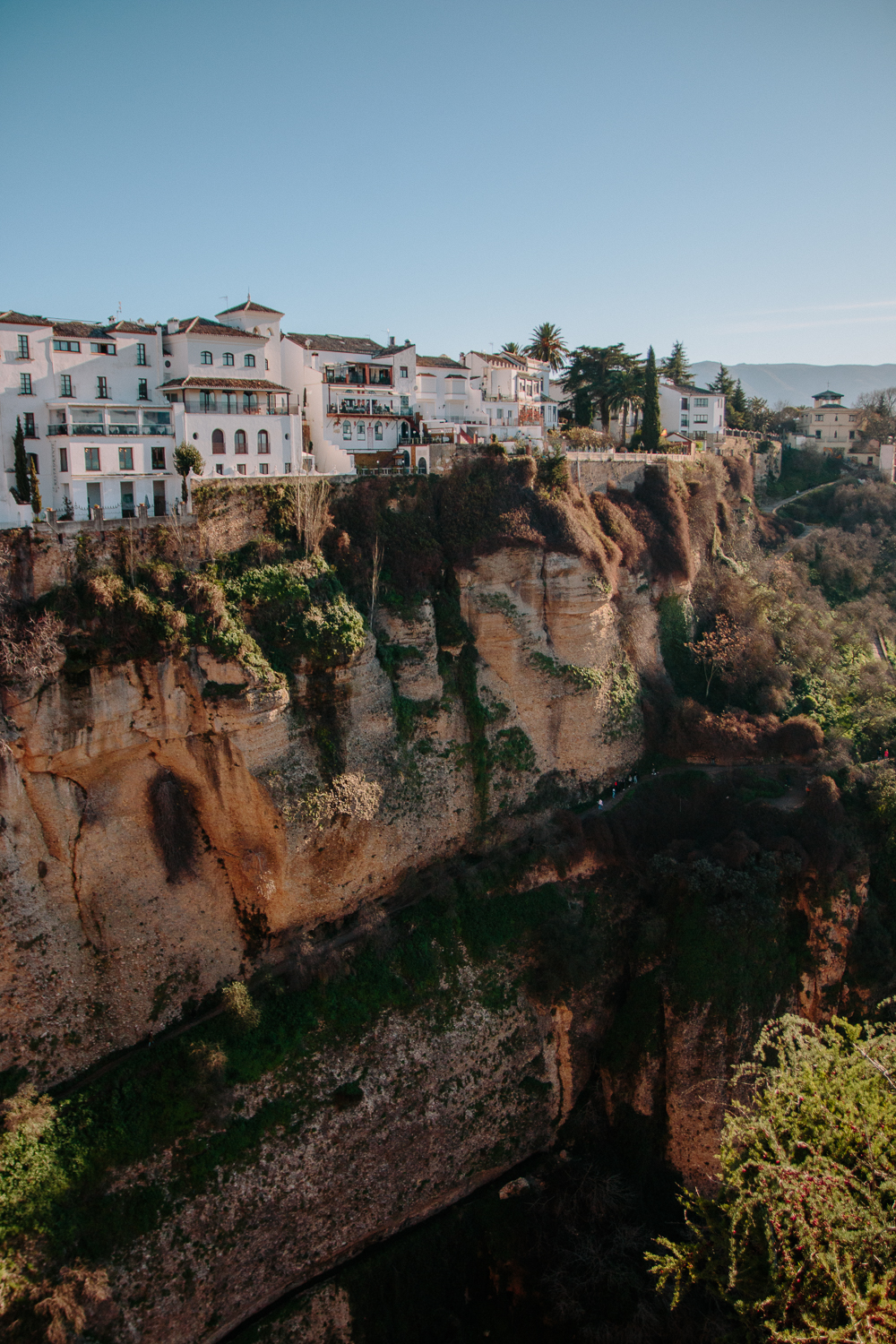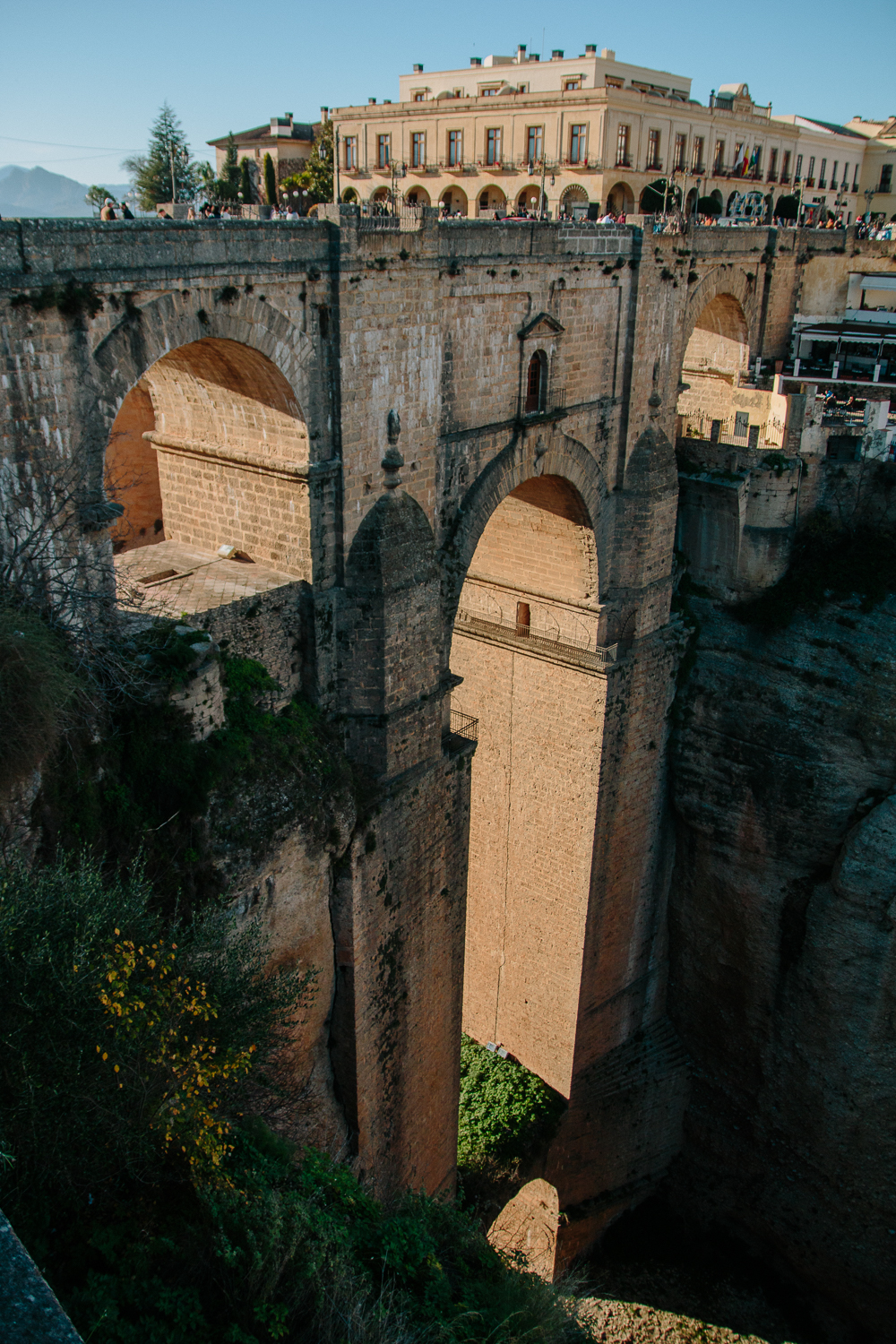 A Quick Stop at Nearby Ronda
While we were in the area, we decided to head over to the nearby town of Ronda (only a 30 minute drive north) to see the famous 'Puente Nuevo' bridge that Ronda is famous for. We were so tired at this point, so we didn't walk down to the famous viewpoint, but there were a few places within the town to see the bridge.
We parked up on the other side of the bridge and walked through the Jardines De Cuenca which winds it's way up the cliffside with views to the old bridge and the new bridge. It's crazy how tall the bridge is that connects both sides of the town – it was built to cross the 120m (390ft) canyon. Construction started in 1759 and took 34yrs and is still standing today! The central room of the bridge holds an exhibition which details the bridge's history, which includes being previously used as a prison!
It was well worth a stop, and if we had more time and weren't so tired, we probably would have explored Ronda a little more and potentially stayed for dinner, but we needed a rest so decided to head off in search of somewhere to stay for the night before sunset! Both towns make a great little day trip from either Marbella or Malaga if you're in the area though!
Follow
Save