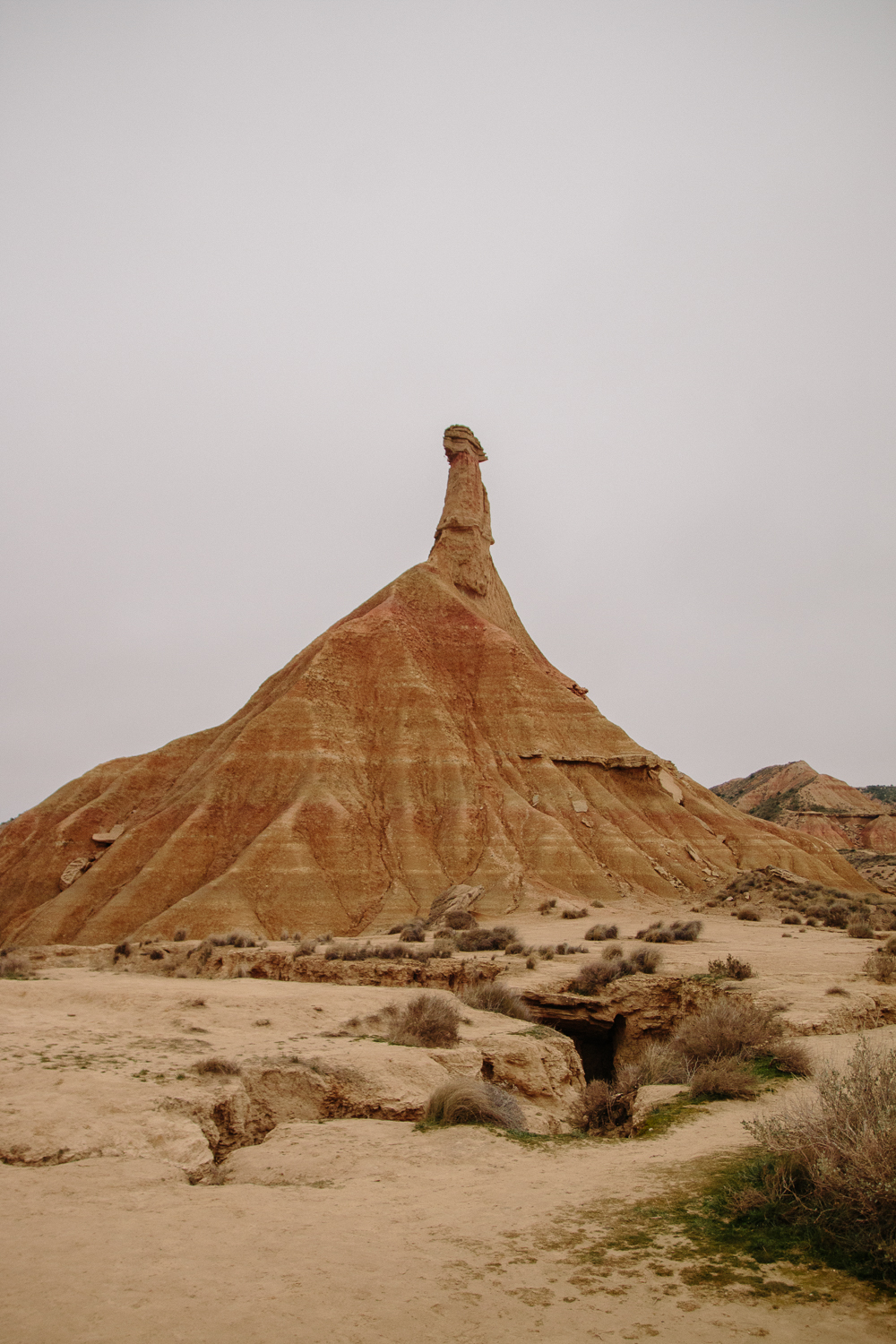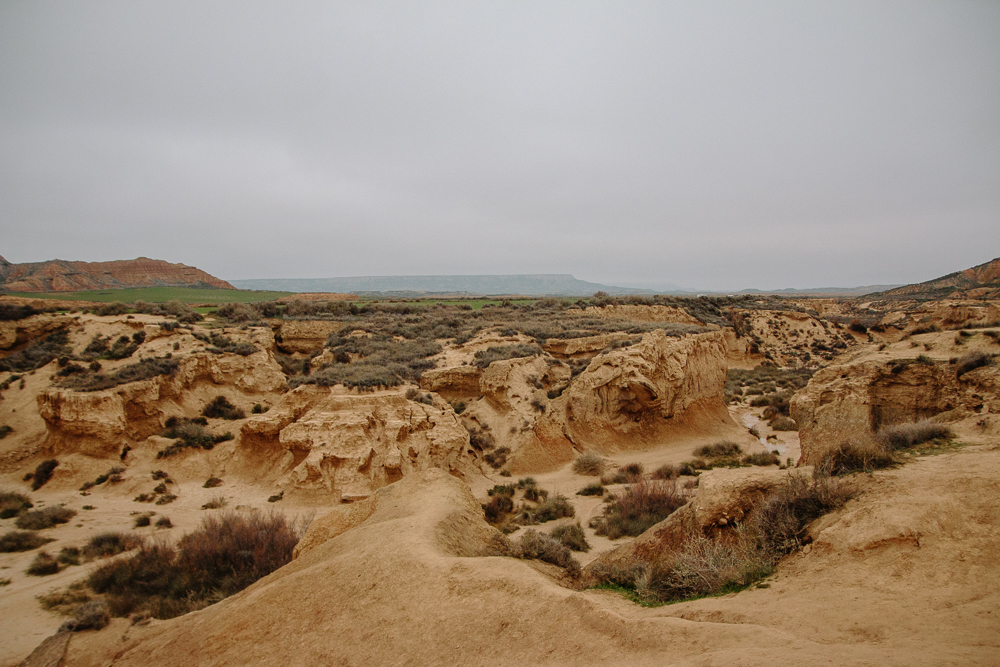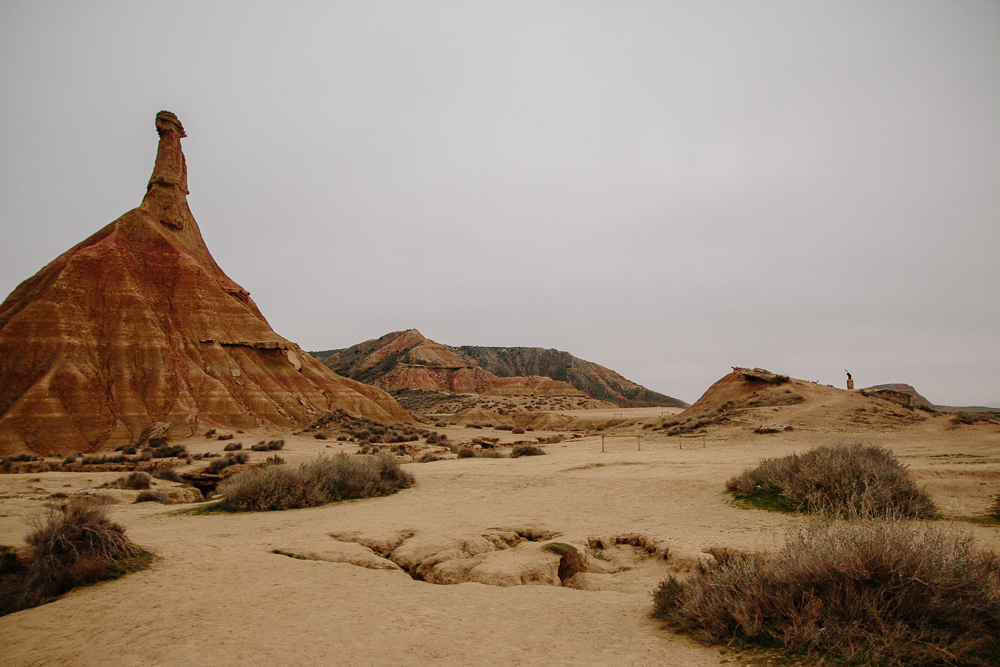 Bardenas Reales
Our next stop after visiting Juzcar and Ronda was to the Bardenas Reales desert in northern Spain. As we went over Christmas + New Year, it was so much colder up in the north than what it was down on the south coast. We were used to temperatures of around 18ºc, but when we arrived in the Bardenas Reales we were shocked to find it was about 3ºc. I was excited to see the desert with a warm sunny sunset glow like I'd seen all over Instagram, but as you know, that's not how life pans out. We arrived on a freezing cold, grey morning, but it was still lovely to explore!
The Bardenas Reales is a semi-desert and badlands area on the borders of Navarre and Aragon in the north of Spain a few hours drive from the French border. It's 420km² and is known for it's rock formations, canyons and plateaus caused by erosion of the clay, chalk and sandstone soils by water and wind over millions of years.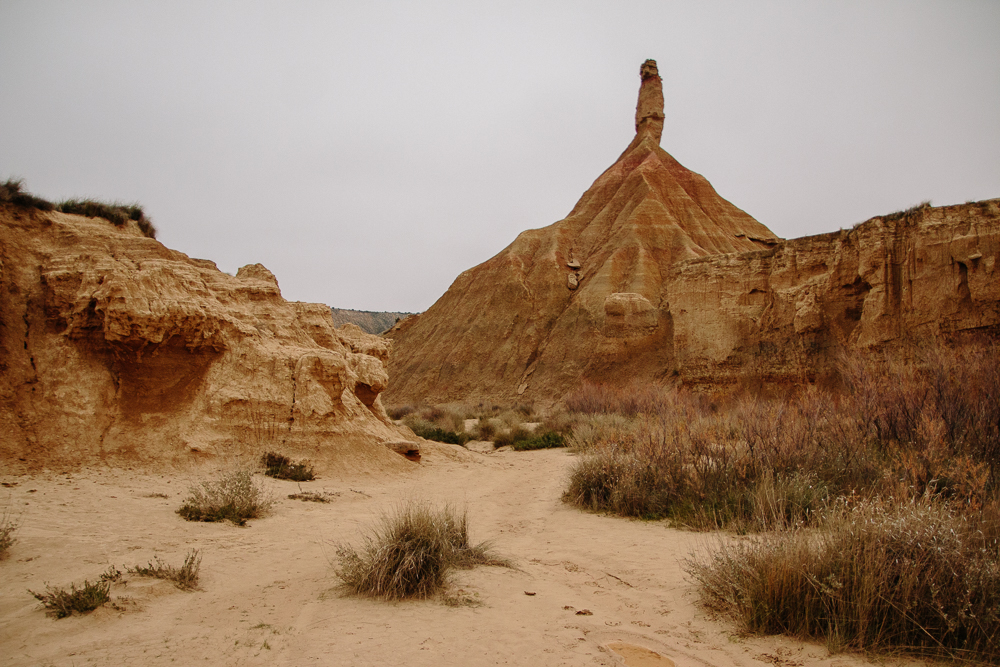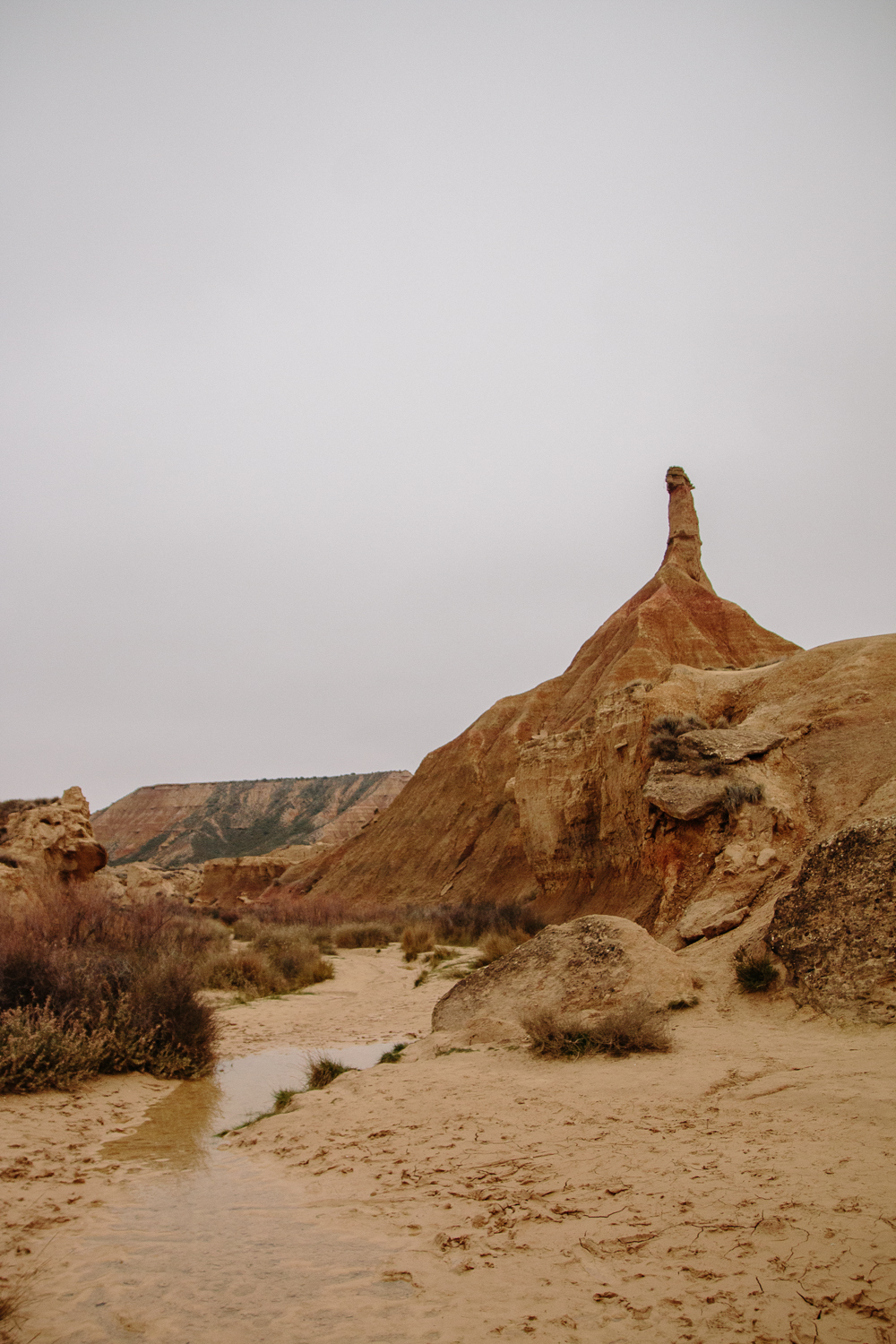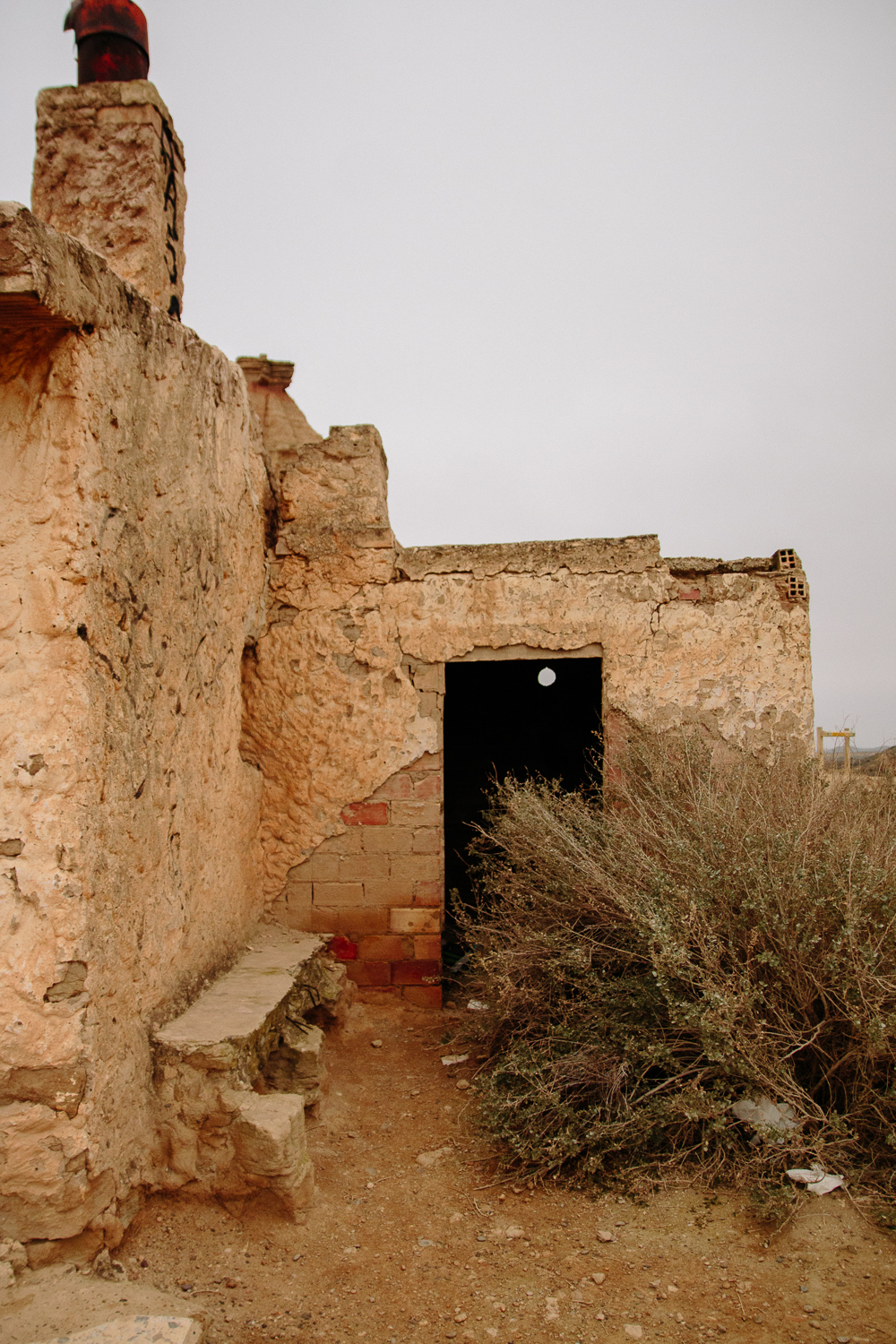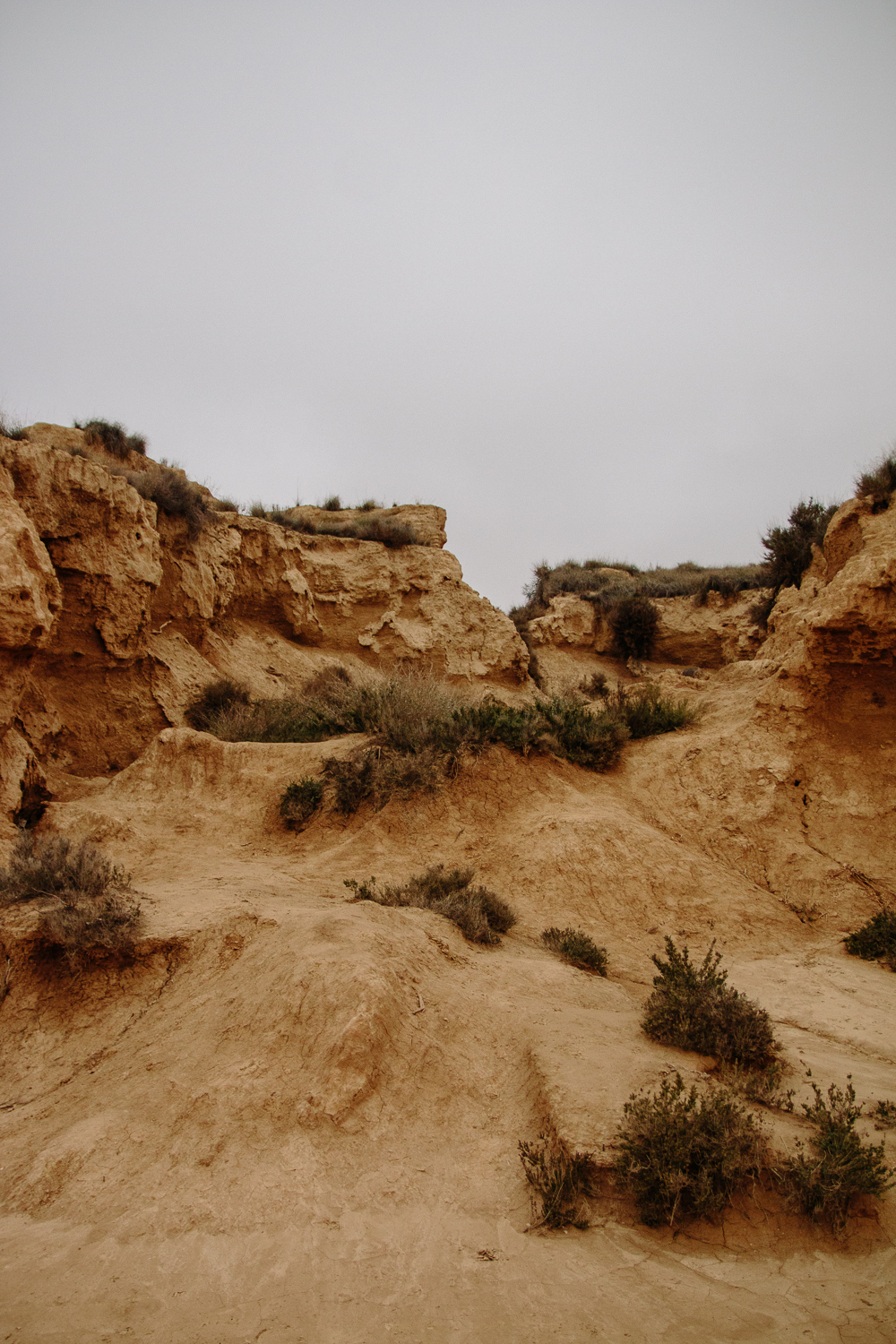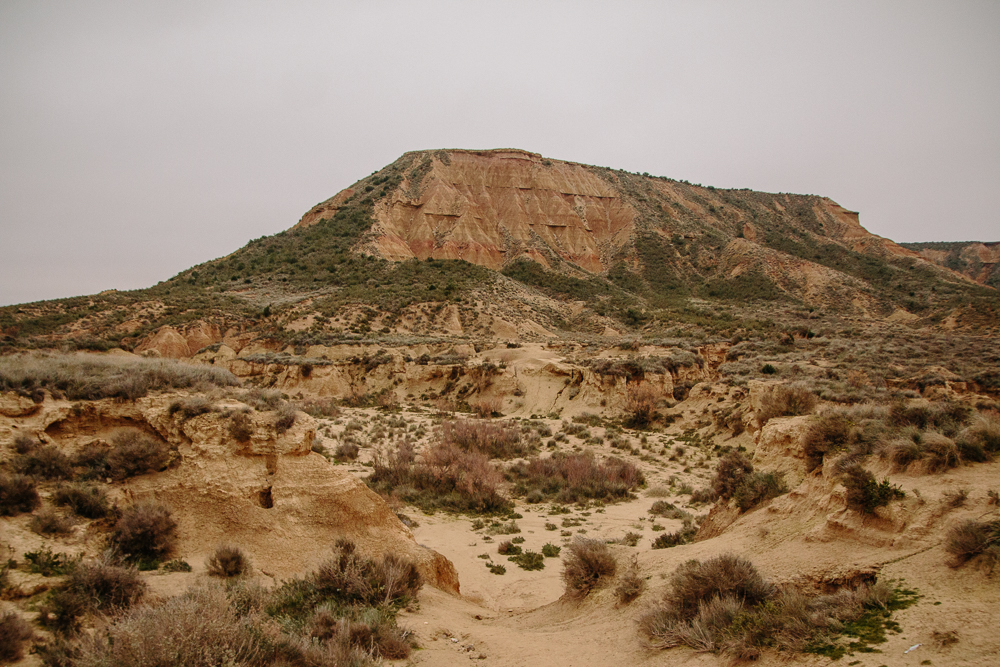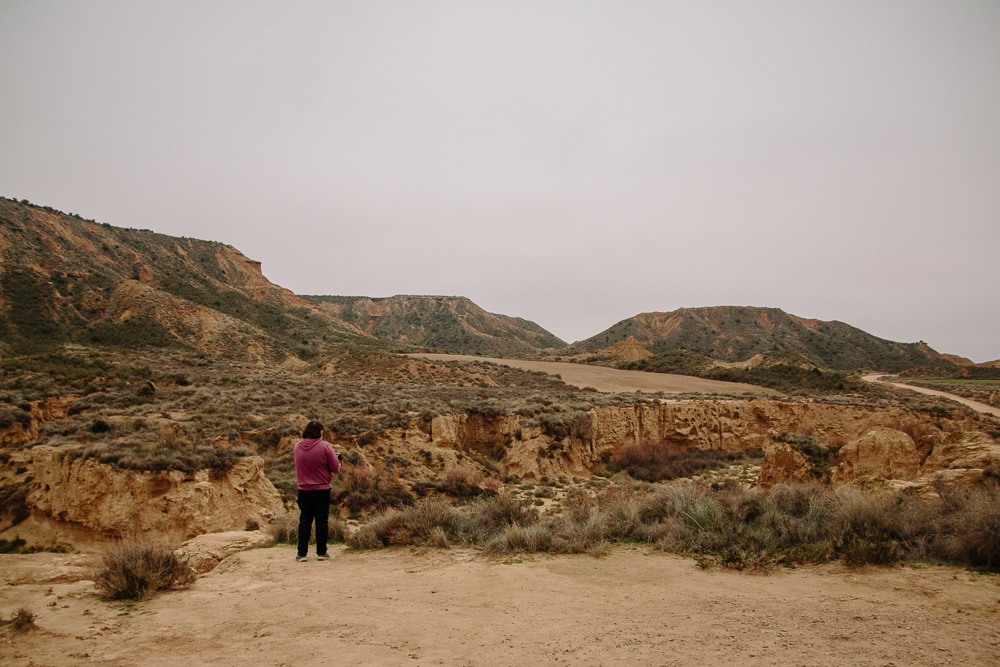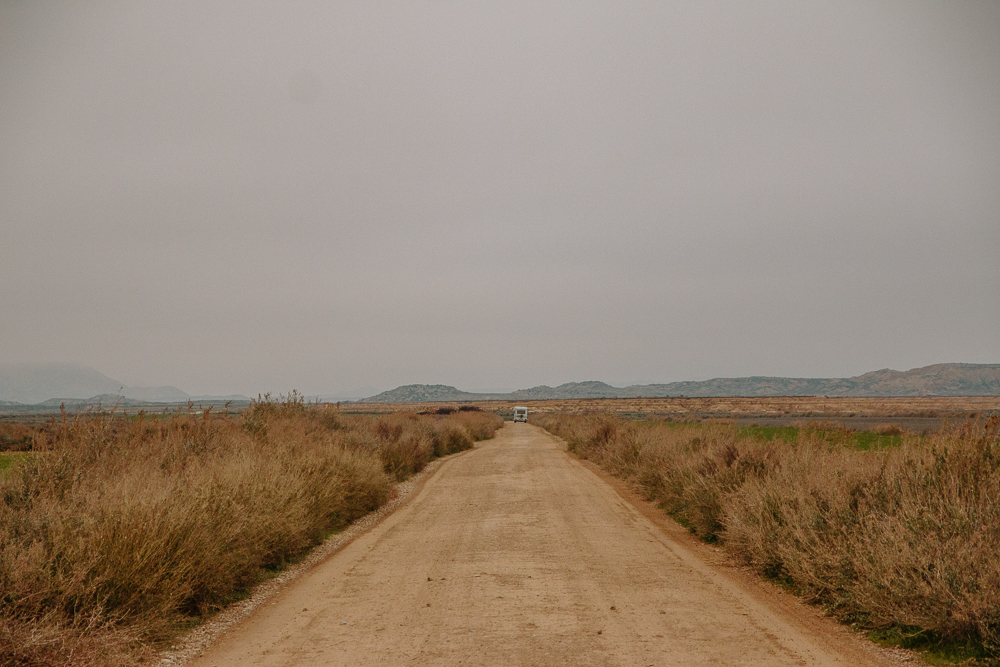 Castil de Tierra
One of the most famous landmarks of the Bardenas Reales is the Castil de Tierra – a huge pointed rock formation surrounded by a small canyon and plateau's in the background. There's a huge car park and plenty of walks nearby if you want to hike around the area. It is an active military range though as far as we could make out, so just be sure to follow signs of where you can and can't walk!
We stopped for a while and took a quick wander, then decided to drive around the area for a bit, but the road just went on and on and on with not much else to see. We're terrible at planning, because turns out if we headed in the opposite direction we would have seen a lot more – so once you've visited the Castil de Tierra, visit the Cabezo de las Cortinillas which is just a little drive further down the road!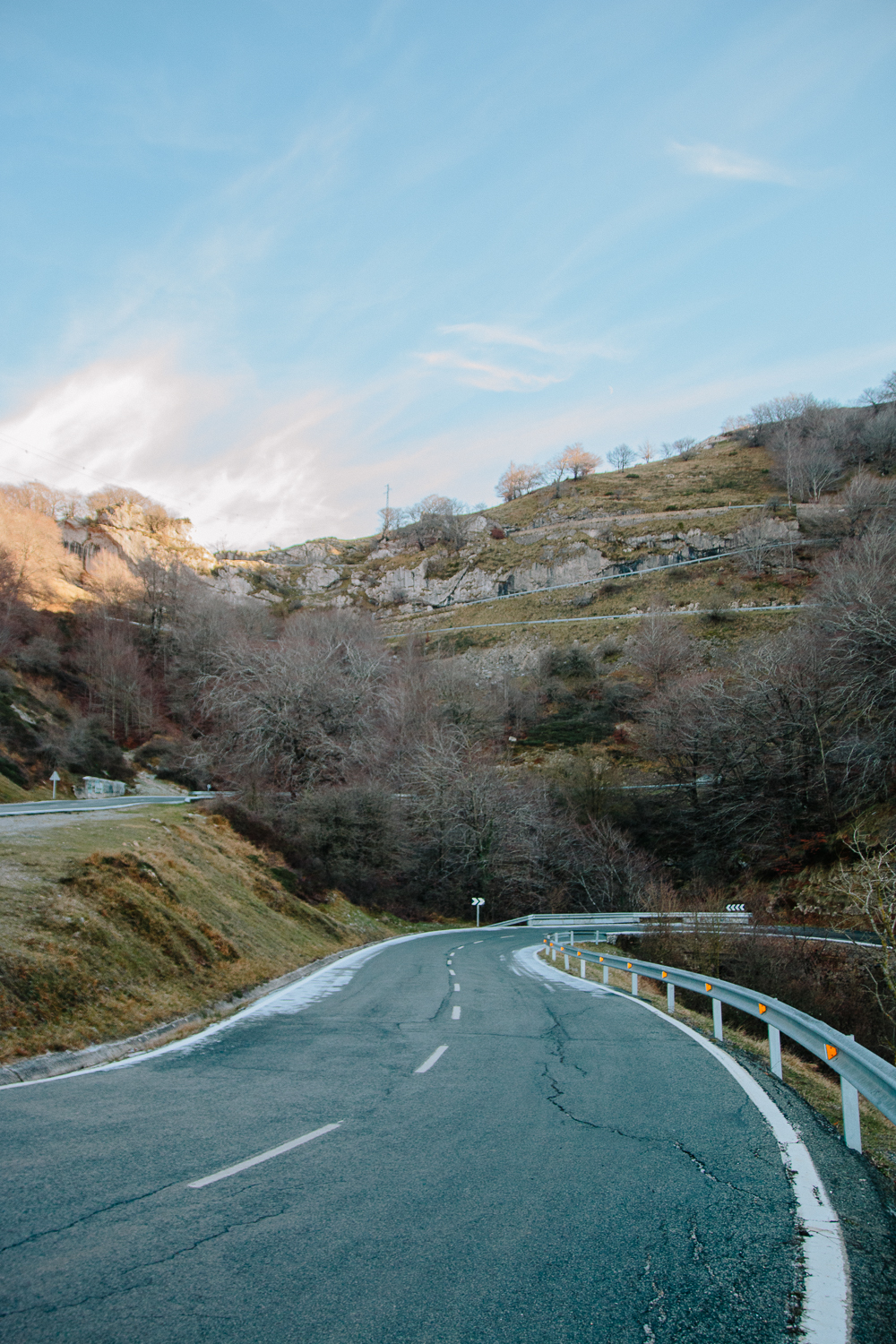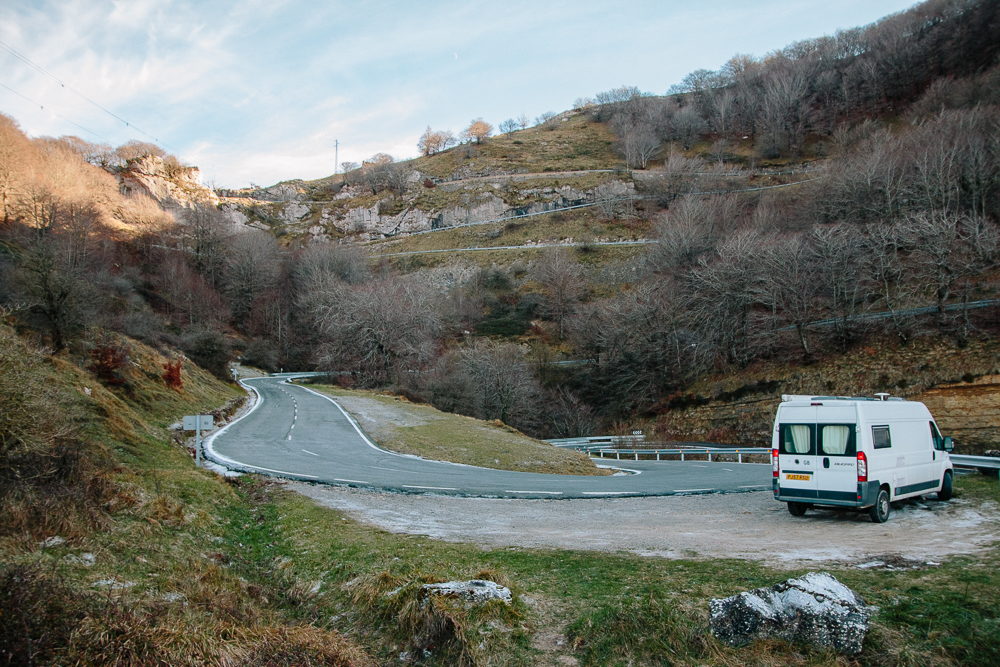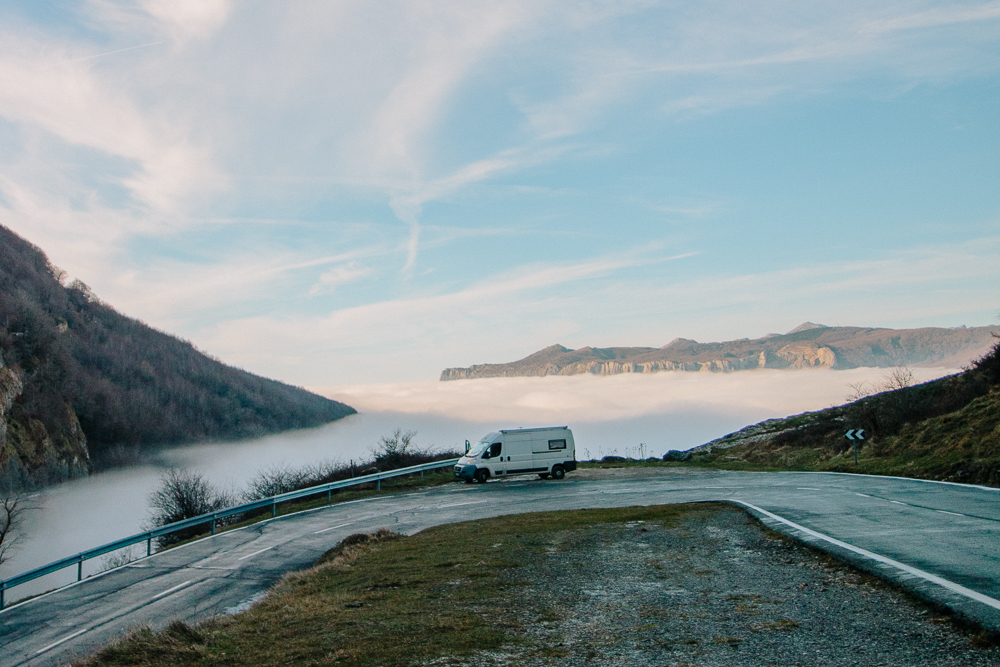 We found a parkup in a town nearby (overnight camping is illegal in the Bardenas Reales), and then started making our way towards France the next day as we were getting the ferry home from France. We were looking for something nearby to do and Shane found the Urbasa-Andia National Park, so we decided to take a drive through that for a while.
Turns out, we couldn't find what we were looking for and ended up lost on a single track road that took us for miles through the forest, but the road up there was cool! It was one of those terrifying looping mountain roads, but the views were amazing and we ended up seeing a cloud inversion on the way up which was amazing! So, if you do visit the Urbasa-Andia National Park, just be sure to stop off at the visitor centre first haha!
Follow
Save