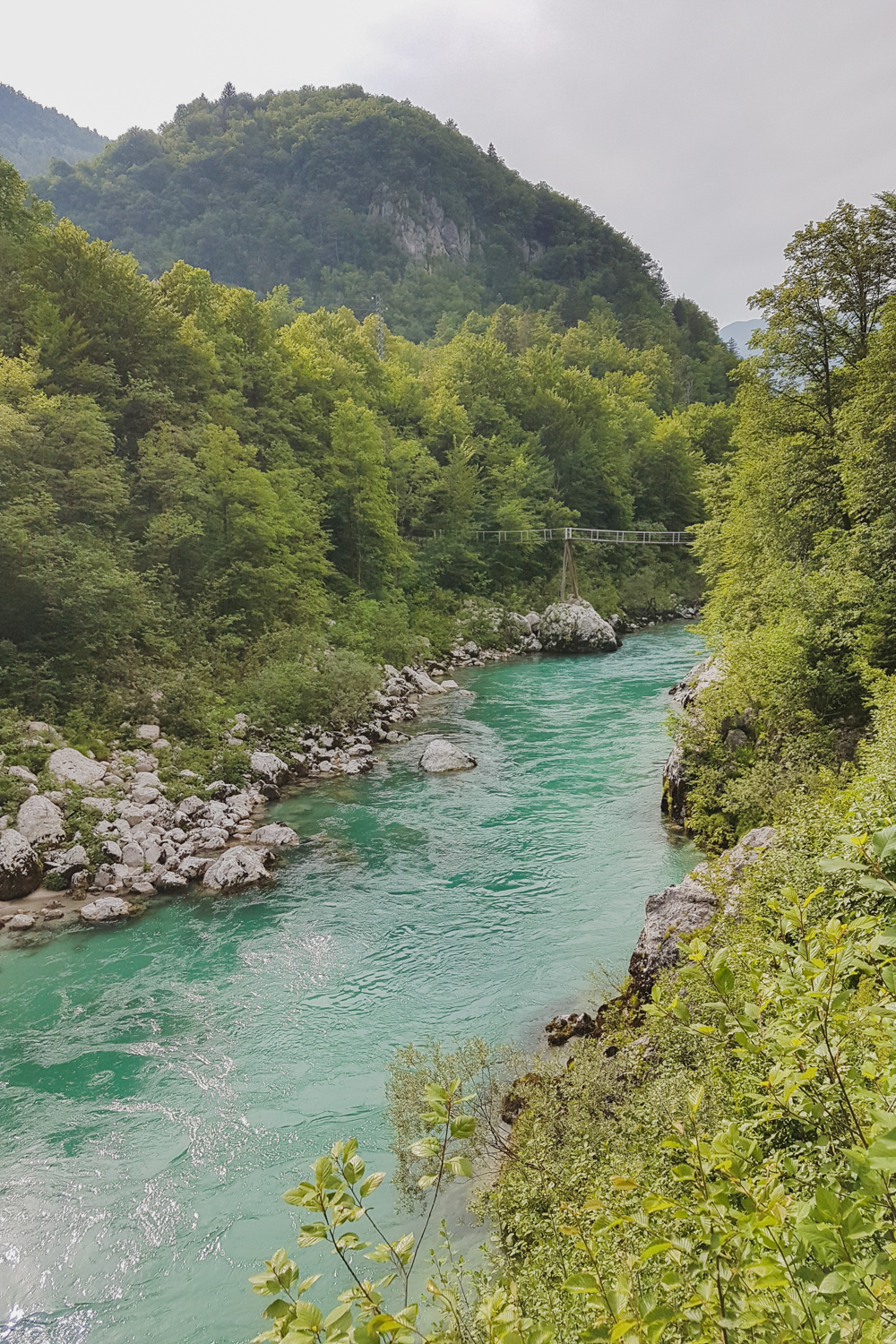 The Soca Valley
Ever since I've wanted to visit Slovenia, I knew I needed to visit the Soca Valley. I mean, look at the colour of that water! The Soca river runs through the valley, at a whopping 138km (86 mile) long. Also known as the Emerald River, it's well known for the crystal clear emerald green colour. I've honestly never seen water that colour before.
The Soca Valley is well known for it's watersports – there's plenty of rafting, kayaking and canyoning, along with a whole load of other activities that can be done in the towns along the river. We based ourselves at Kobarid, because we found a nice campsite there, which is about halfway between the other major towns of Bovec and Tolmin on our route from Predjama Castle and around to Lake Bled.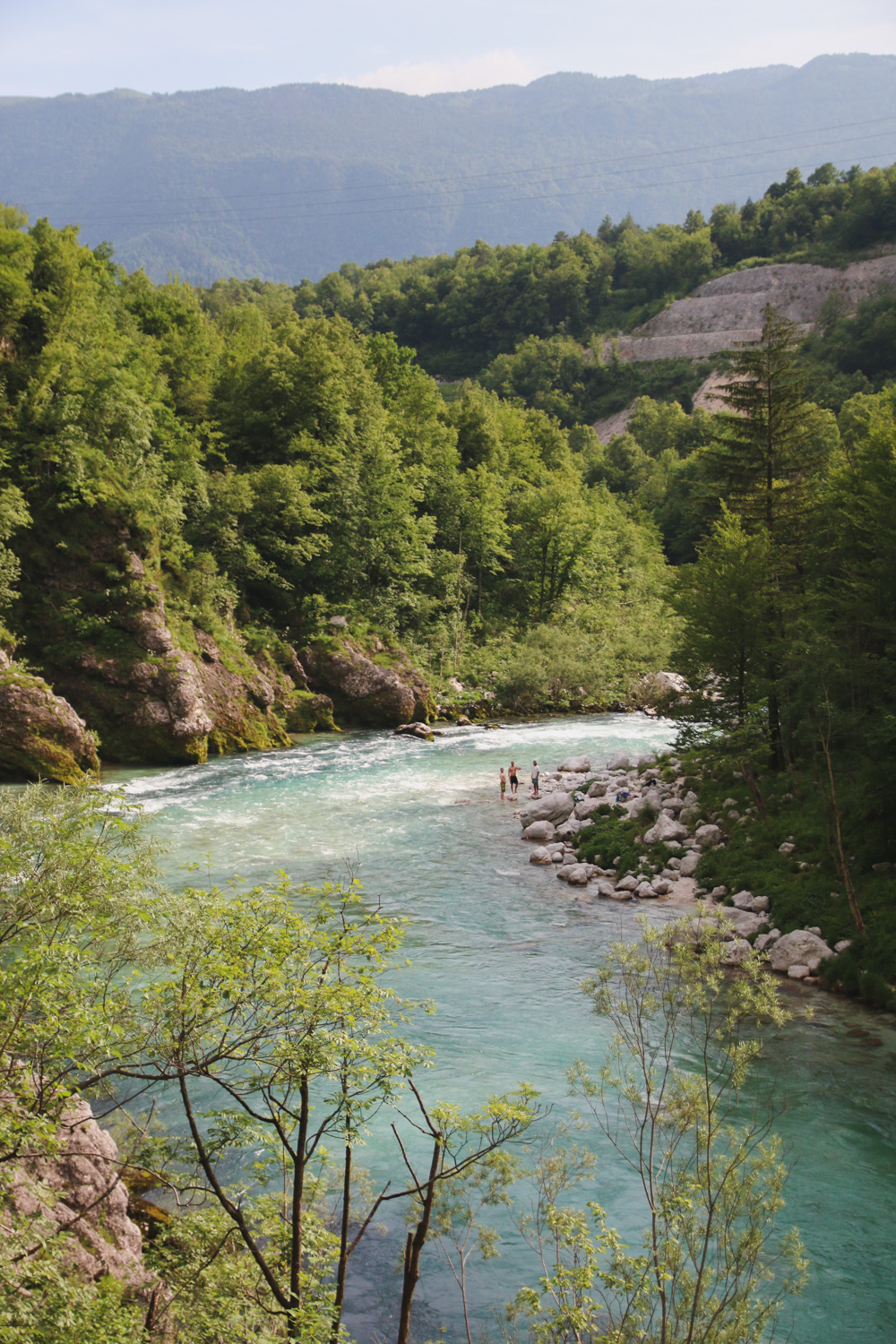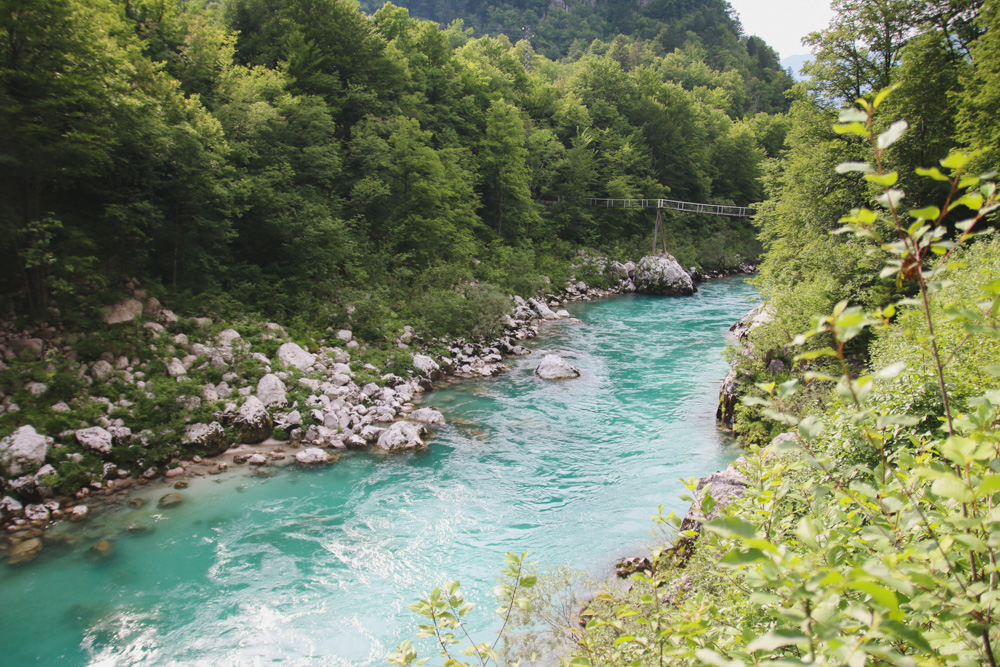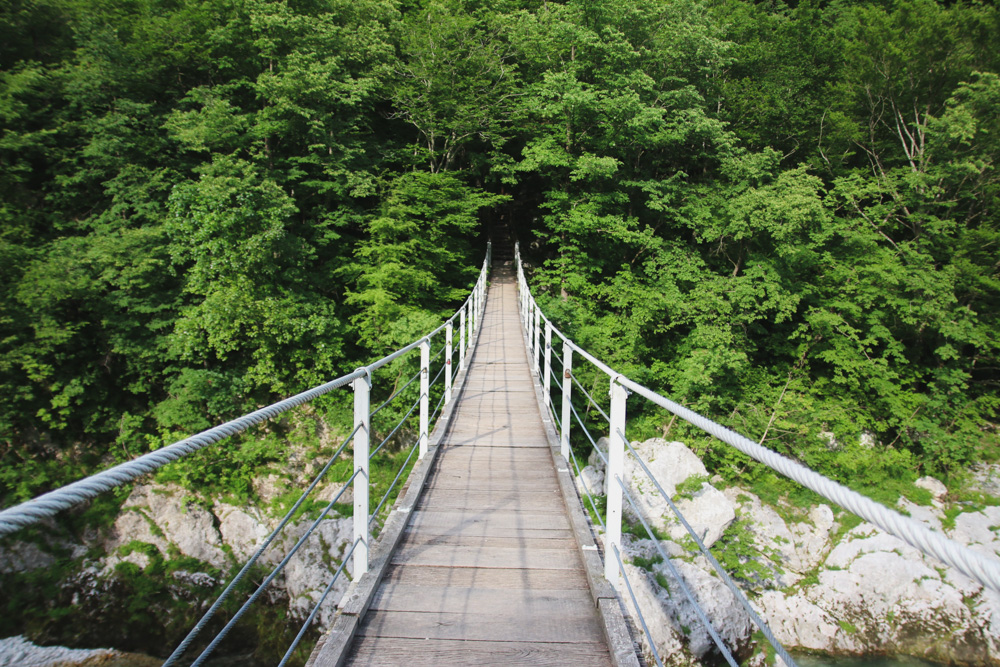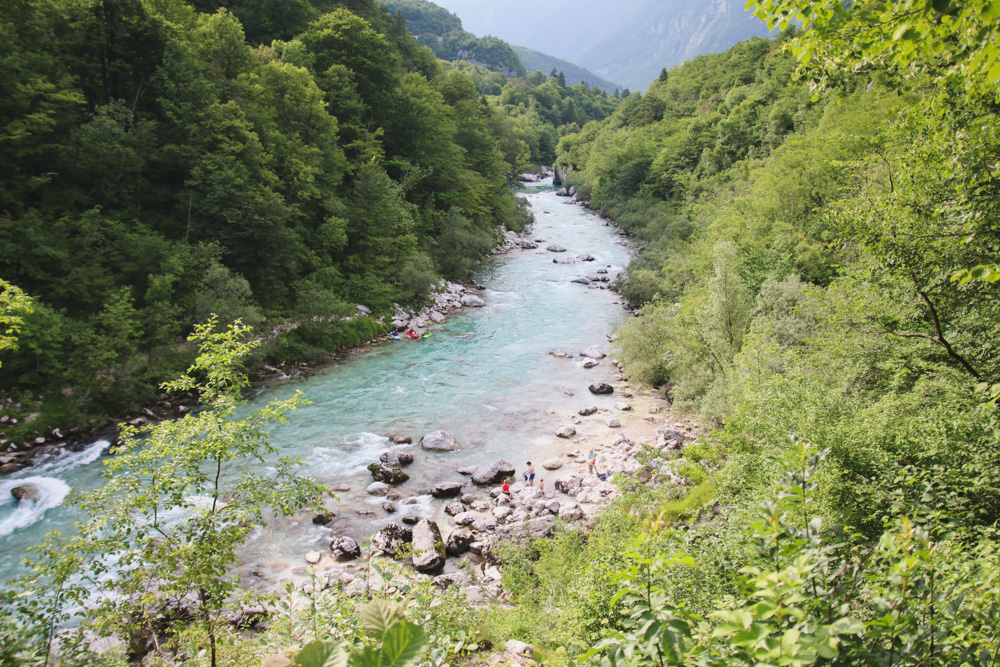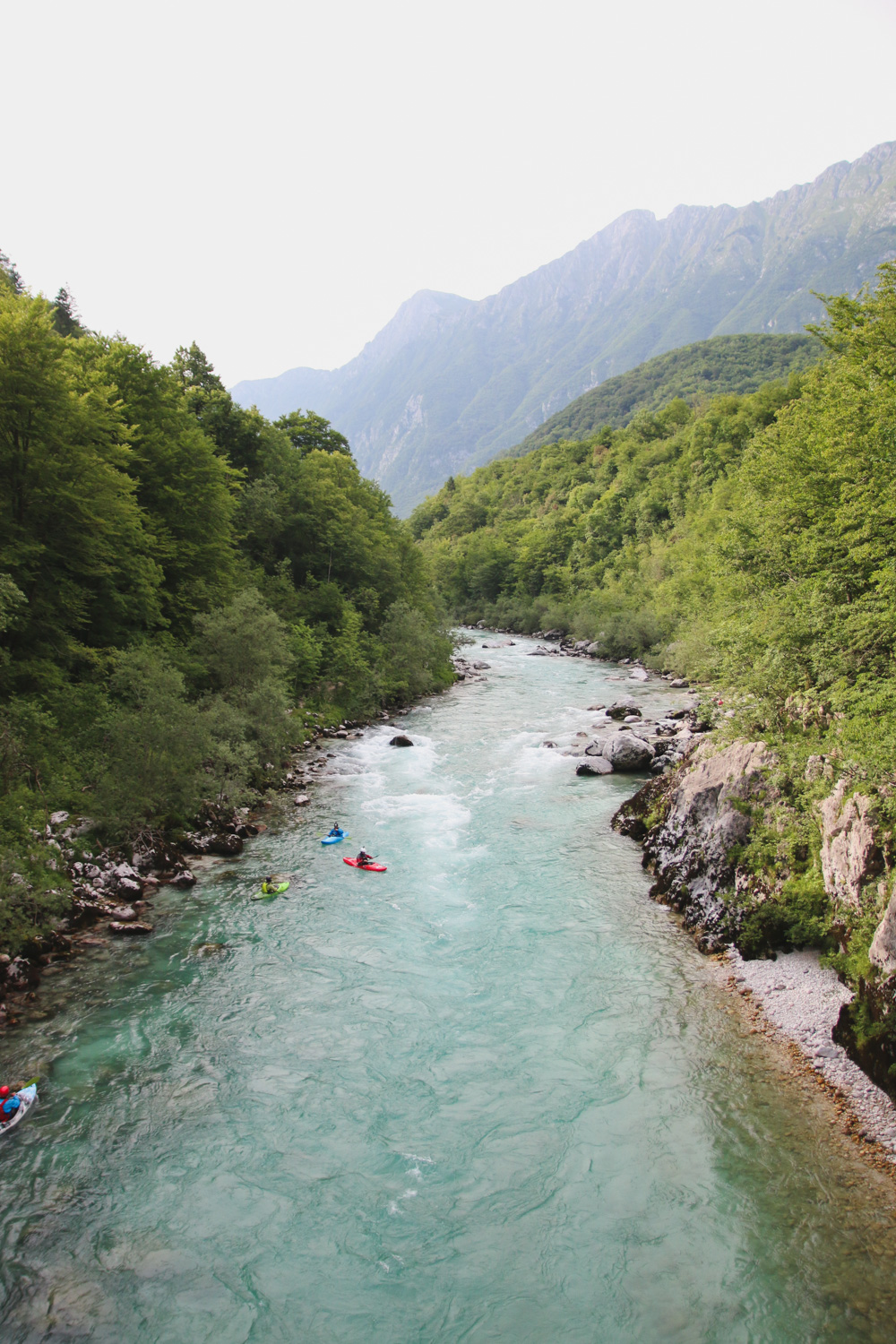 Slap Kozjak
Our campsite was opposite the car park to the Slap Kozjak waterfall, so once we parked up on our site for the evening we headed straight out for the walk to the waterfall. It takes about 20-30 minutes each way, but we took a little longer since we kept stopping to admire the views. The walk is pretty easy, with only a few larger hills through the trees along a cliff looking down to the water.
There's a bridge part-way along the walk on a little detour which takes you over the river. We stayed for a while just watching it going by, and then some kayakers arrived! I always wanted a photo of kayakers on the Soca river, and I finally got one haha! I wish we could have done it, but the water is so fast flowing that I didn't quite fancy it. It's also really cold!
We finally made it to the Kozjak waterfall, well Shane did – I chickened out! What you don't see in the photos is the fact that you have to go over a little boardwalk along the side of a cliff, with moss growing all over it and it's dark and damp in the canyon of the waterfall. Things like that terrify me, so I chickened out and left Shane to go see it. I managed to get one quick snap though haha!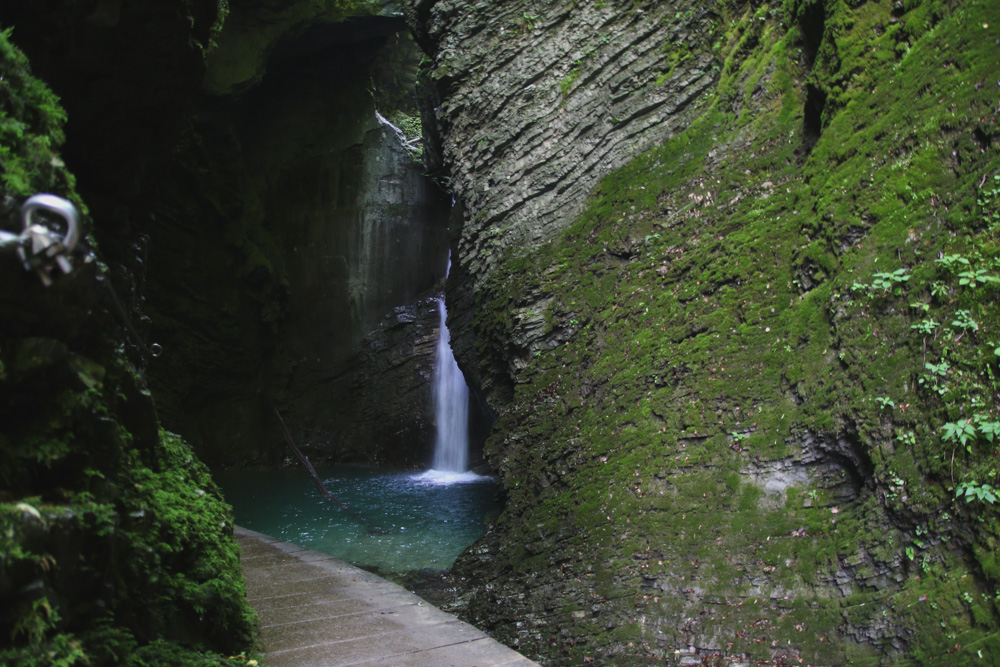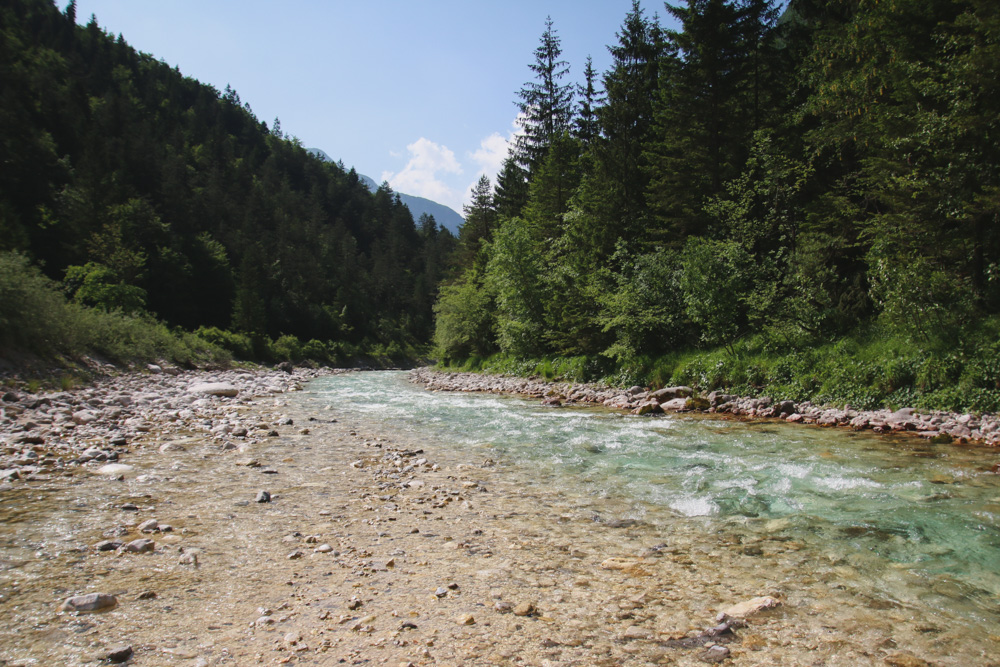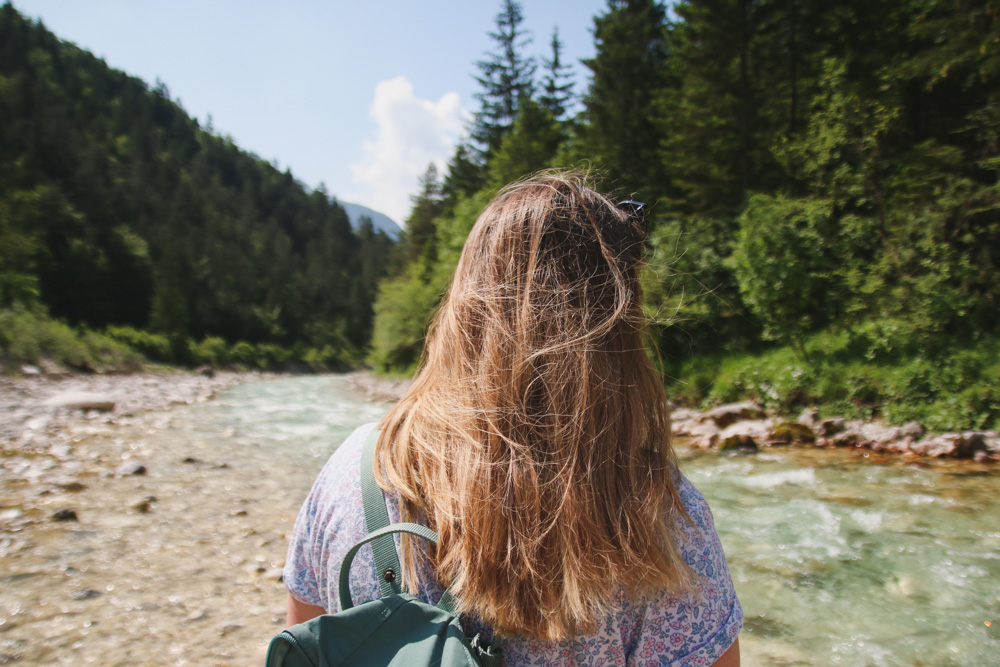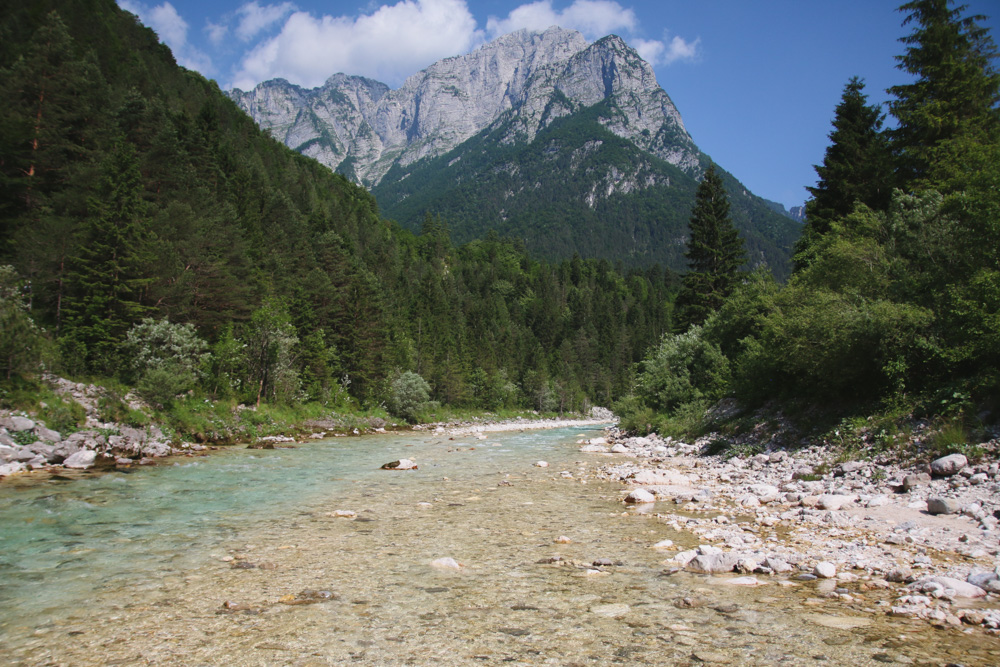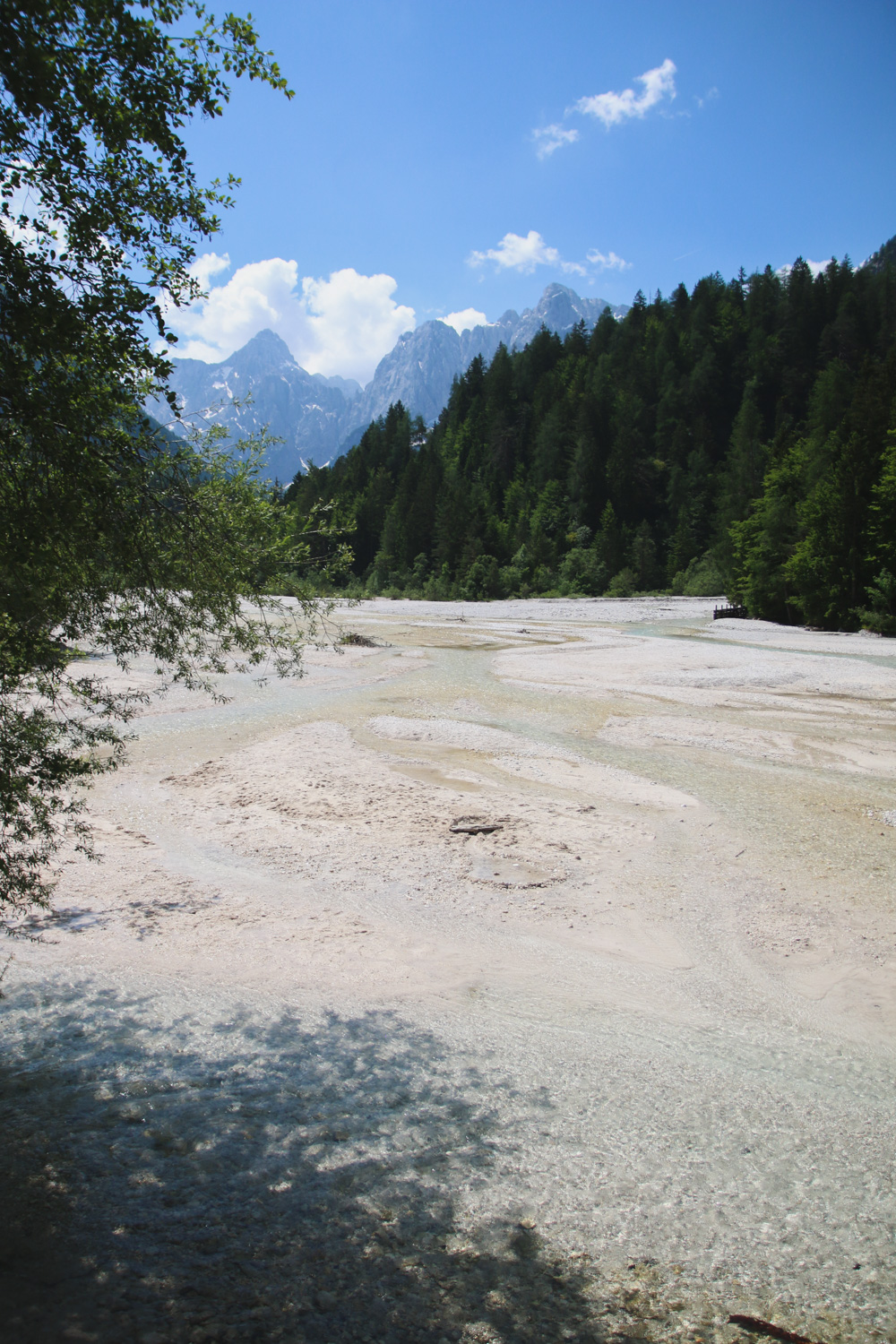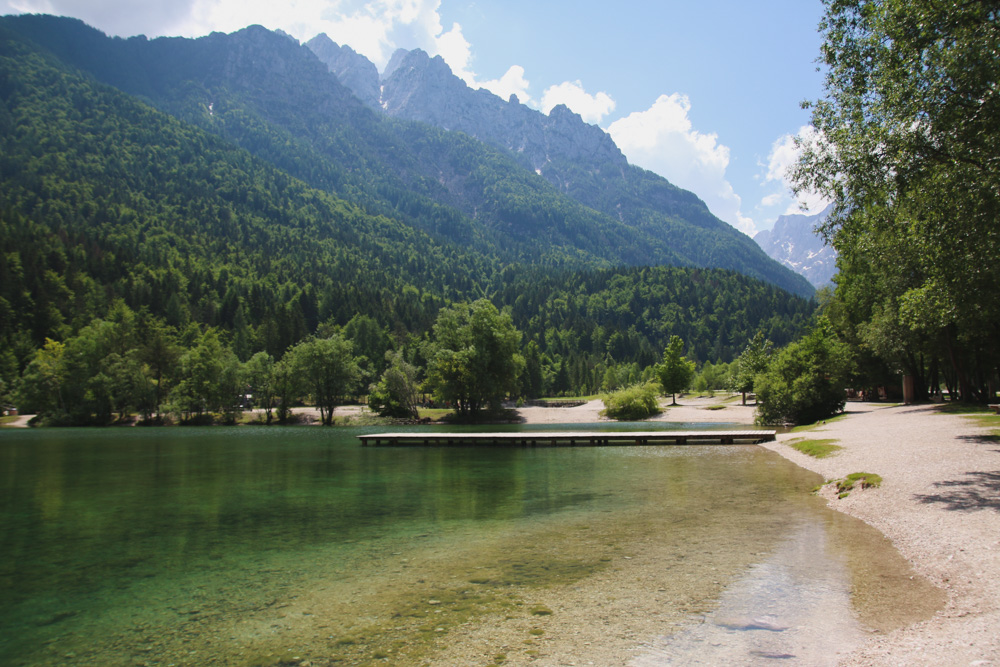 The next morning we headed over to Kranjska Gora, a small skiing town in the north-west of Slovenia right by the border of Italy and Austria. The mountain roads continued from the Dolomites, with winding mountain roads through cute alpine villages. The scenery in Slovenia is amazing! Our main destination of the day was to Lake Bled, as we actually wanted to catch a train to Ljubljana, so we did a quick stop for some lunch at Lake Jasna just outside of Kranjska Gora. The town looks so so nice, and you can see that it really comes alive during the winter for winter sports.
I honestly didn't want to leave! But we had to continue our trip on to Lake Bled – which I'm so so excited to share photos of! It's been on my bucket list since I first saw it and it was so amazing to finally make it there after years of dreaming of it!