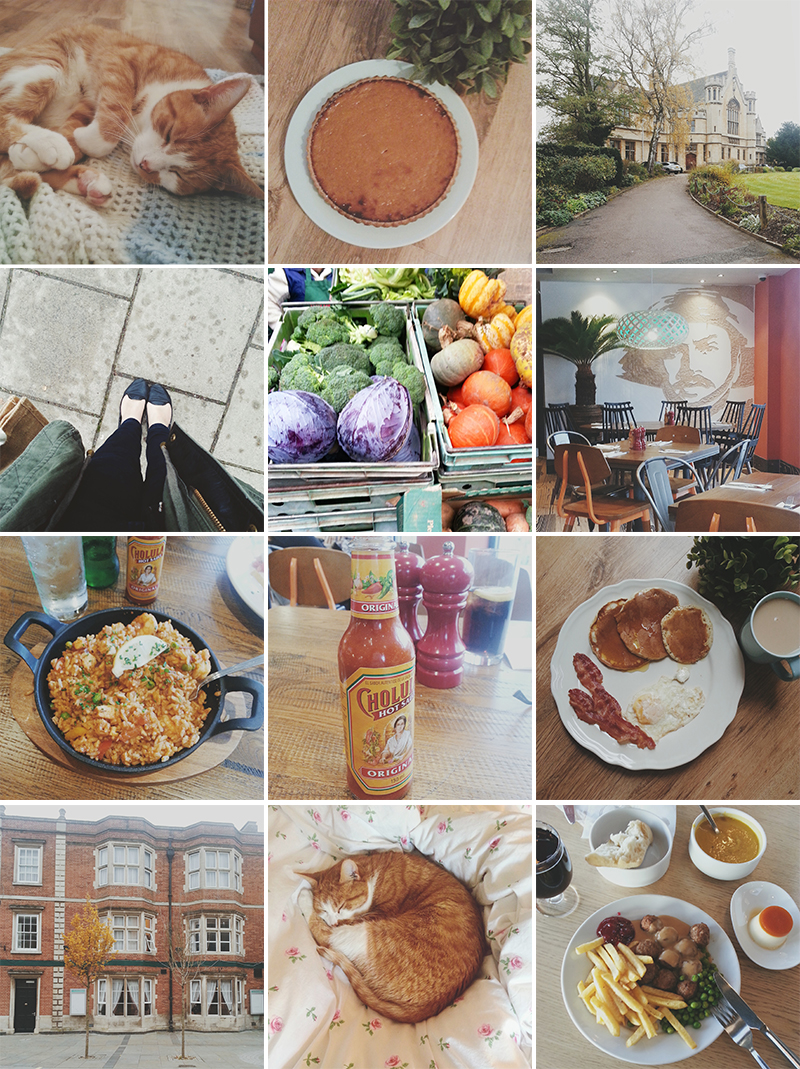 How was your November? We didn't really get up to much again as we were recovering from our trip to America and cuddling up with Mr Toff after he wouldn't leave my side when we got back – he missed us like crazy! We went to our local farmers market again this month as we hadn't been in a few months so it was nice to go back again and see all the autumn produce out. There were pumpkins of all different kinds everywhere, and I even managed to find a spaghetti squash which I've been dying to try after seeing loads of recipes on Pinterest, but they aren't so big over here so finding one is a different story. I walked up to our usual veg stall and saw the only one sitting there so I had to get it! It's still sitting there waiting to be used though, so I'm going to have to try it soon.
Other than that, we started working on our bathroom renovation! I've been dying to do it up since we moved in over a year and a half ago as it was a horrible magnolia colour with painted tiles and it smelled like old cigarettes everytime you went in the shower as all the previous people that lived there were all smokers, so it was exciting to finally get rid of the old wallpaper and get some fresh new paint on the walls and some new subway tiles in there. I've been busy helping my dad out with that today. Who knew tiling was actually pretty hard?! My dad made it look so easy that I actually thought I could do it all myself haha! I was so wrong!
What have you been up to this past month? I'm super excited December, as it's both mine and Shane's birthdays around Christmas and the next few weekends we're getting all prepared for Christmas 🙂
You can follow me on Instagram here.