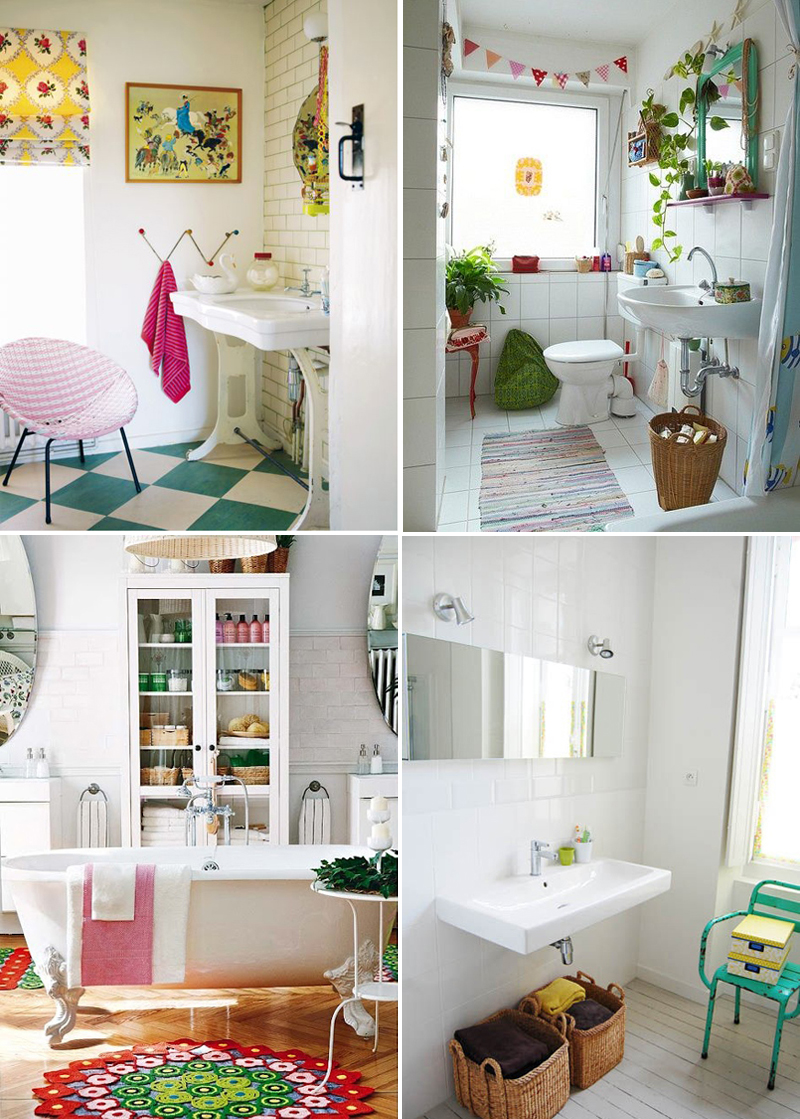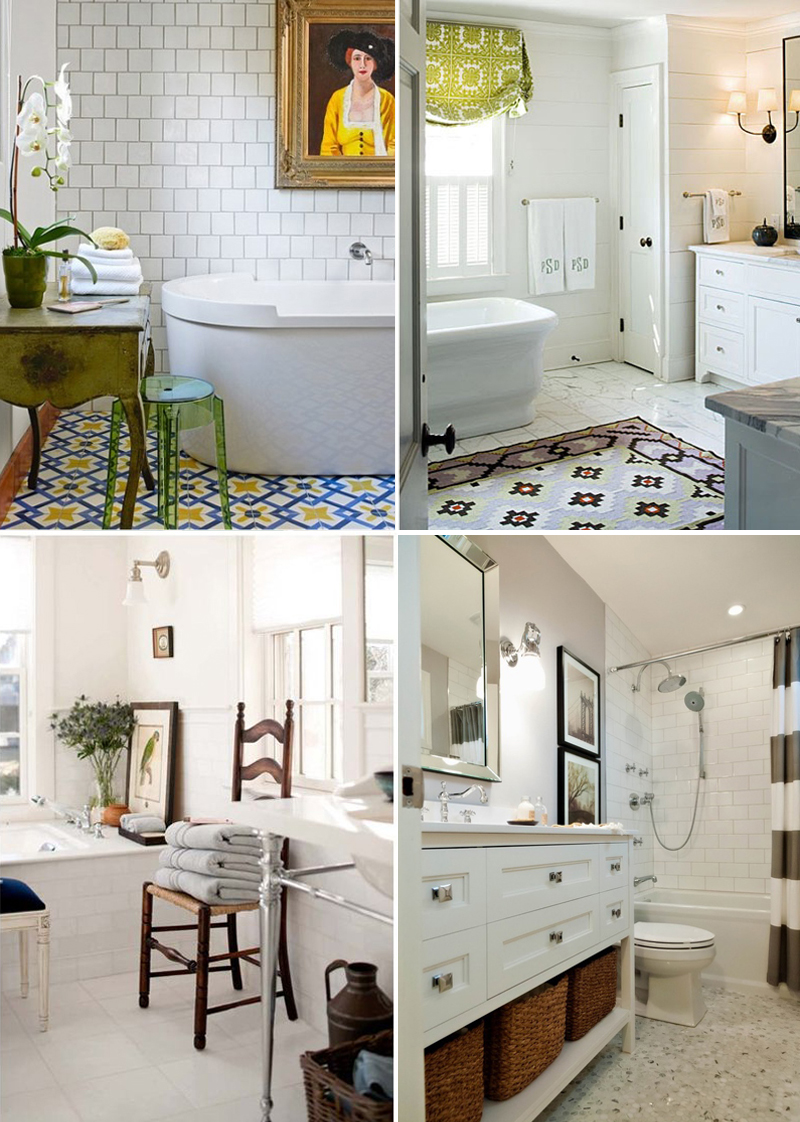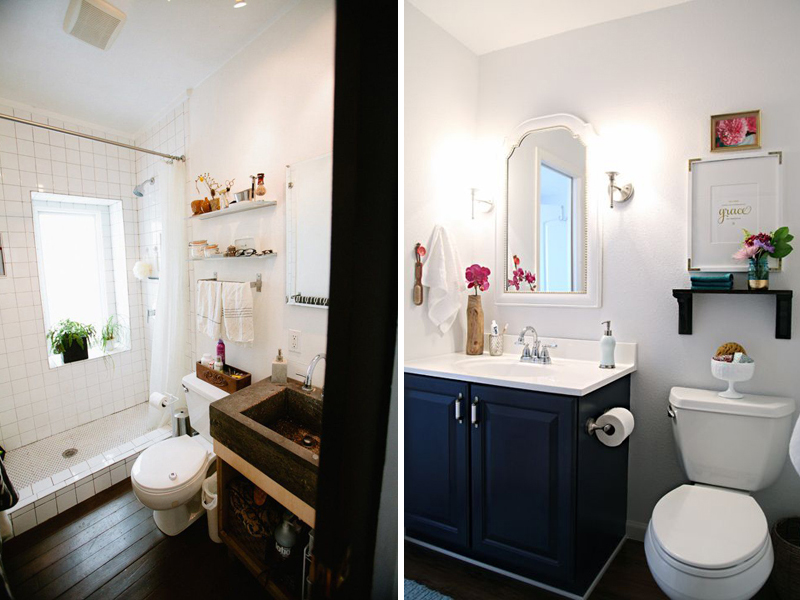 Ever since we moved in our house a year and a half ago, I've been dying to redecorate the bathroom. It's been as it is now for as long as I can remember (we live in my parents 'granny flat'/extension which my Gran lived in before us). It's painted magnolia all over, with plain tiles that my Gran painted magnolia too, so you can imagine how boring it is at the minute as we kinda just moved straight into it as we wanted to decorate the rest of the house first.
Our bath started leaking a few months ago to downstairs each time we use the shower and the bath taps are broken, so my dad finally got round to changing them and decided that we could redo the whole thing! Yay! I've been dying for a subway tile bathroom, so you can imagine how excited I was that we literally ran out and bought them this afternoon. I've been pinning like crazy on Pinterest since, looking for inspiration for colour schemes and decoration ideas.
I decided to go with a pretty much all over white bathroom, with white tiles and a light grey grout. I'm debating either adding in either loads of pops of colour with the decoration, or sticking with a grey colour scheme to keep it nice and clean and simple. I'll most likely be sharing our progress and the end result on here too! I'm so excited about it that I just want to start it all now!
Sources: (I have tried to find the original sources, if you know the original sources please let me know and I will update it) 1 // 6 // 7 // 9 // 10