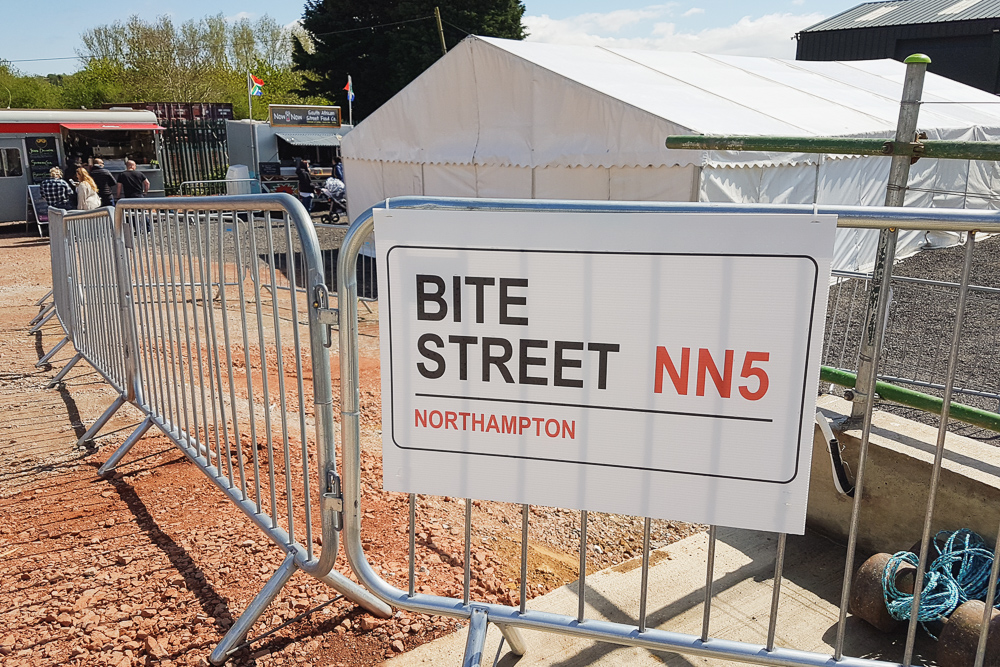 Bite Street Northampton
This weekend (Fri 3rd + Sat 4th May) was the first ever Bite Street event – Northamptons new monthly street food event, so obviously I had to go and try it out. Now I love street food, but the lack of it in Northamptonshire is something that me and Shane always comment on whenever we visit London (or any major city to be fair) because it's such a shame that we don't have anything like that up here. Well, now we do! And it was GOOD!
We headed over on the Saturday around 3pm and I dragged my parents with us, because the more the merrier right (and also I wanted to try their picks without buying too much food that we couldn't fit in haha). So I thought I'd share a little rundown on the event for anyone looking to go and what to expect! There's more info about Bite Street at the bottom of the post!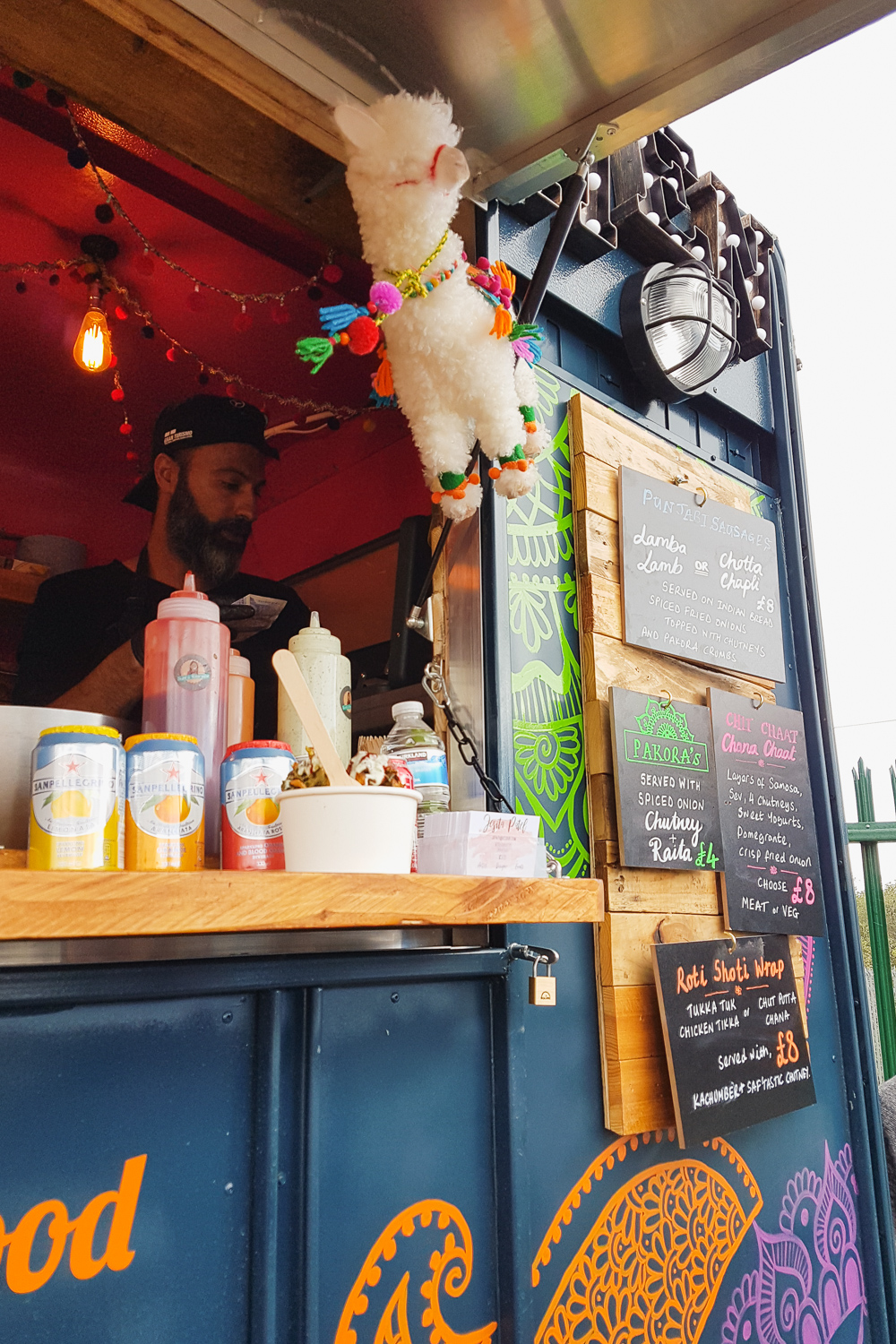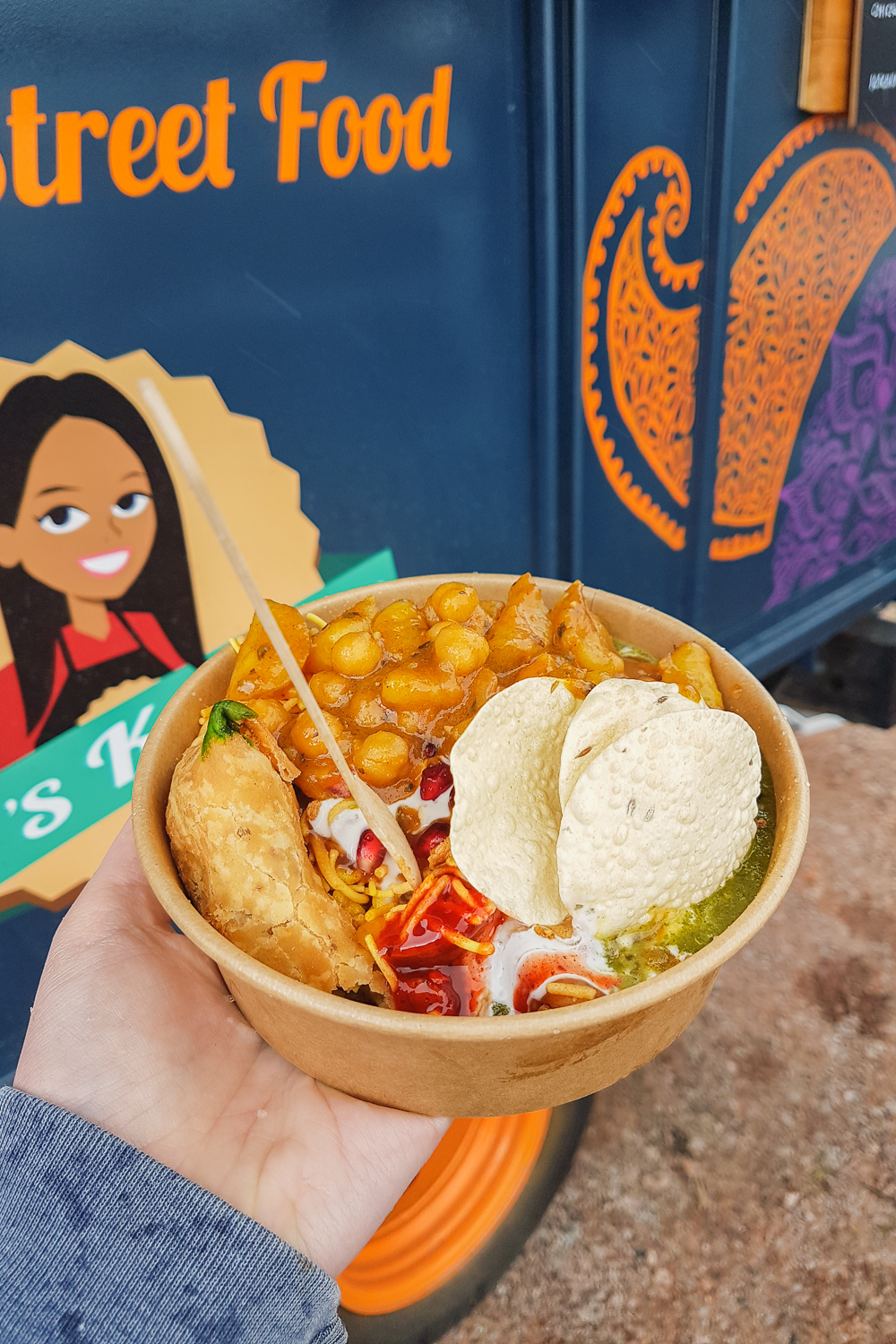 Saf's Kitchen
First up, I decided to go for the Chana Chaat from Saf's Kitchen. After hearing Sophie rave about it so much in her post about MK Street Food, I knew I had to try something and it didn't dissapoint! It was a lovely bowl of samosa's, a veggie chickpea curry (I opted for the veggie option, but they also do a meat one), served with chutneys, yogurts, fried onions and pomegranate. It was SO good, that my mum and dad tried a bit and also went and got their own to share! They also do wraps, and punjabi sausages which look amazing (if only I eat meat).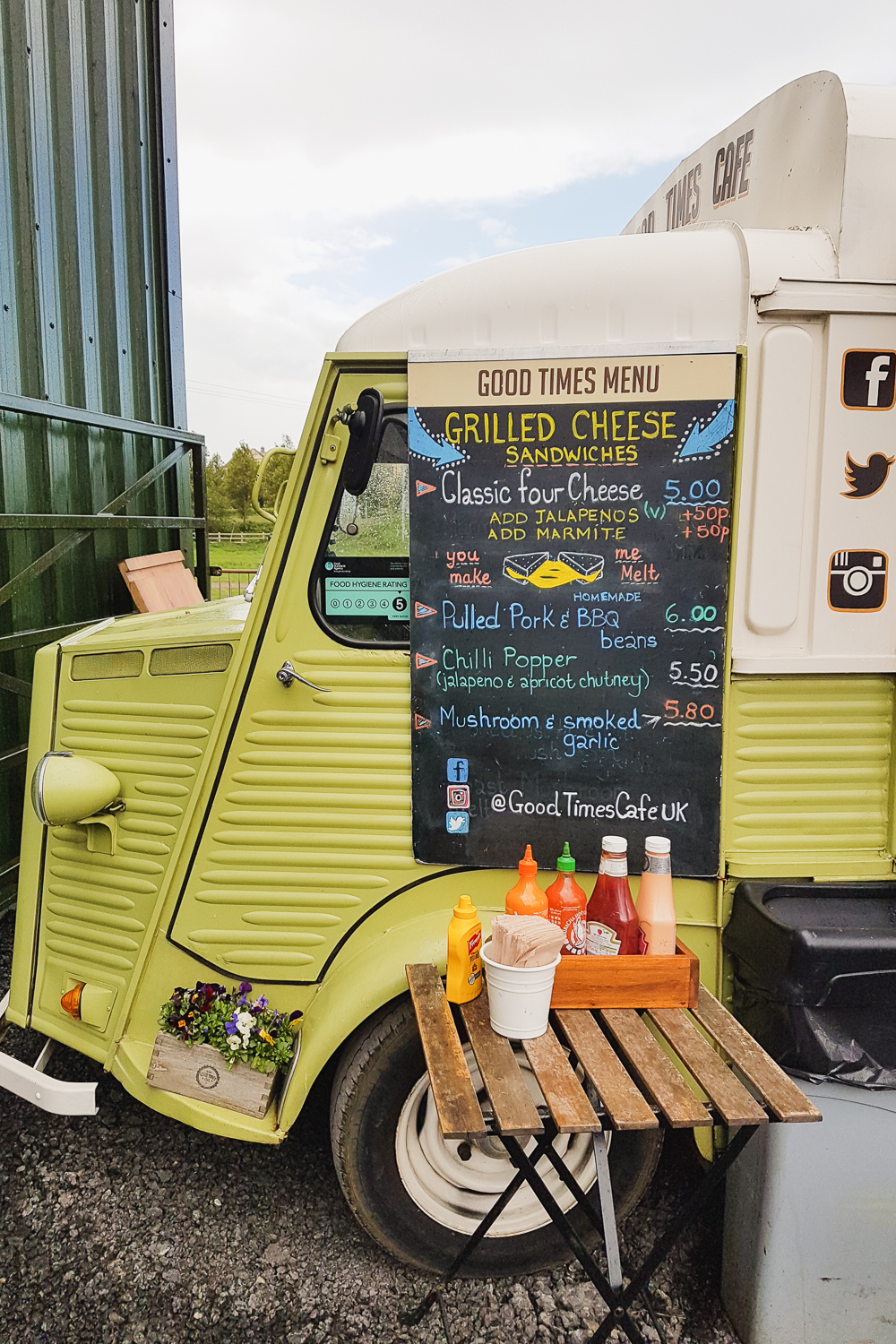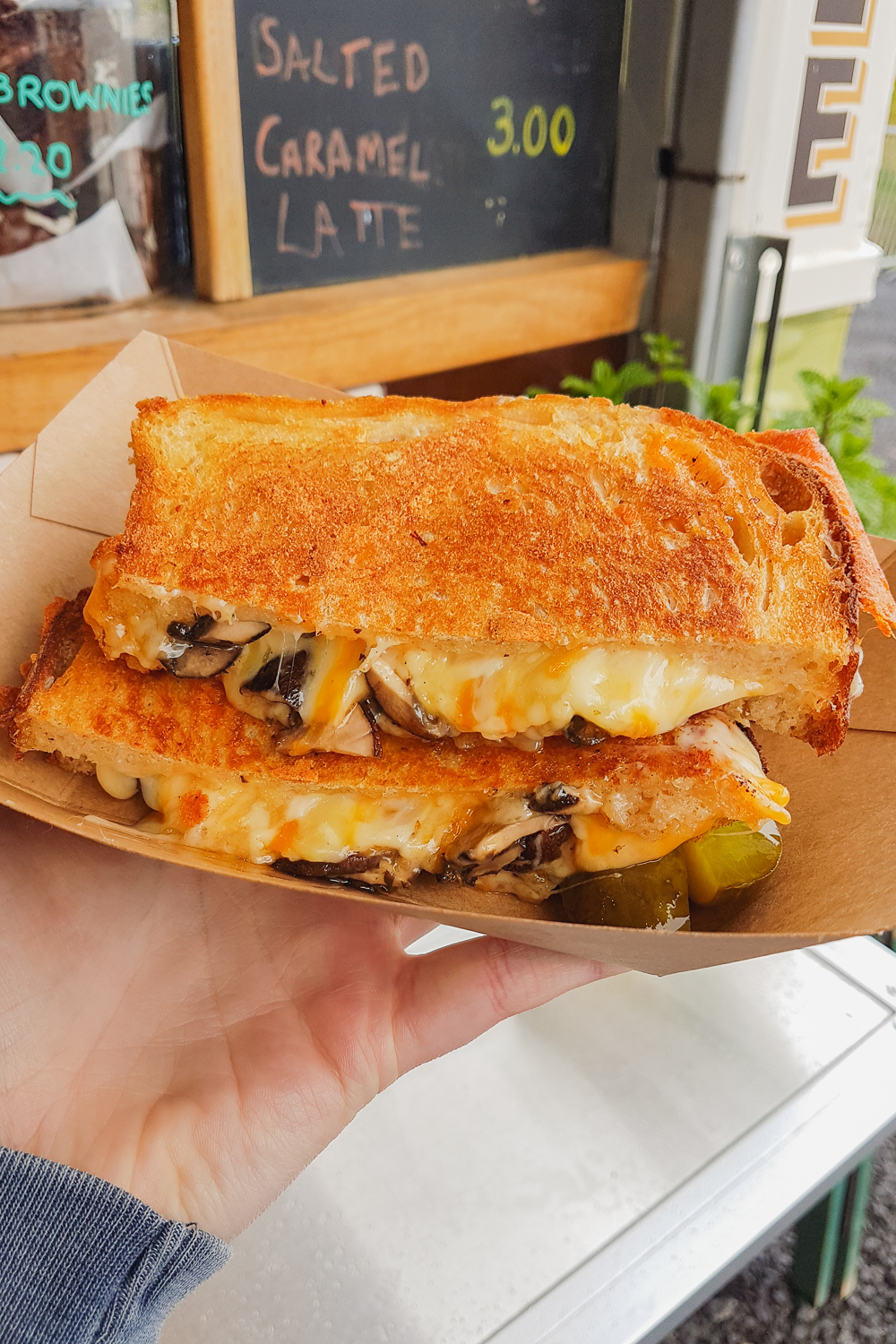 Good Times Cafe
This has got to be one of the best grilled cheese I've ever tasted! They actually had quite a few veggie options – four cheese (+ marmite), jalapeno and apricot, and a mushroom and smoked garlic. Shane opted for the mushroom and garlic and it was SO good! I've never seen a toastie oozing with so much melted cheese before and I kind of regretted not getting one for myself too, though I was way too stuffed for one.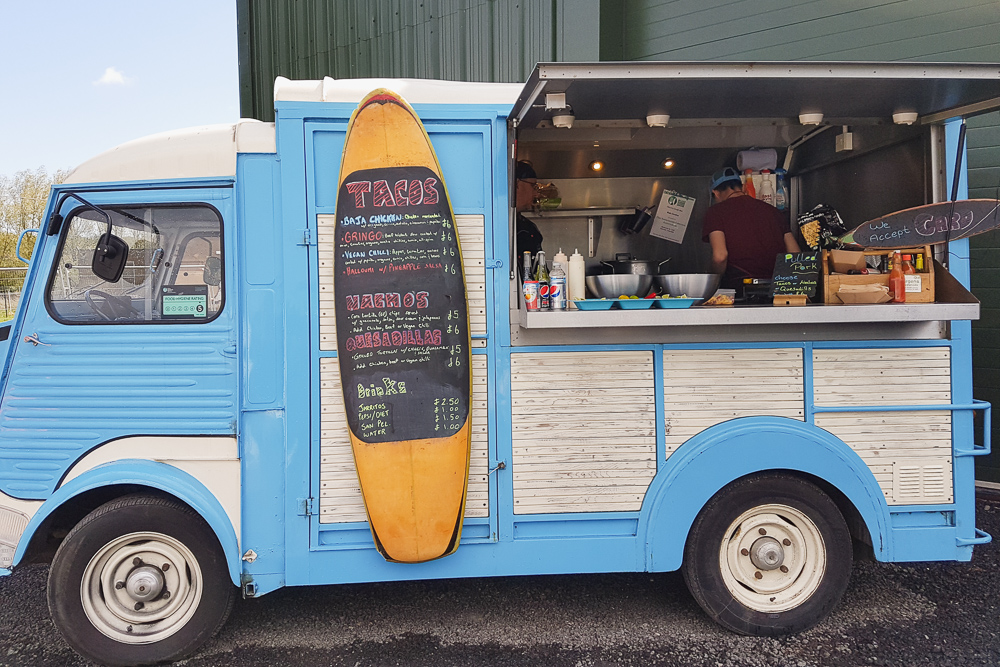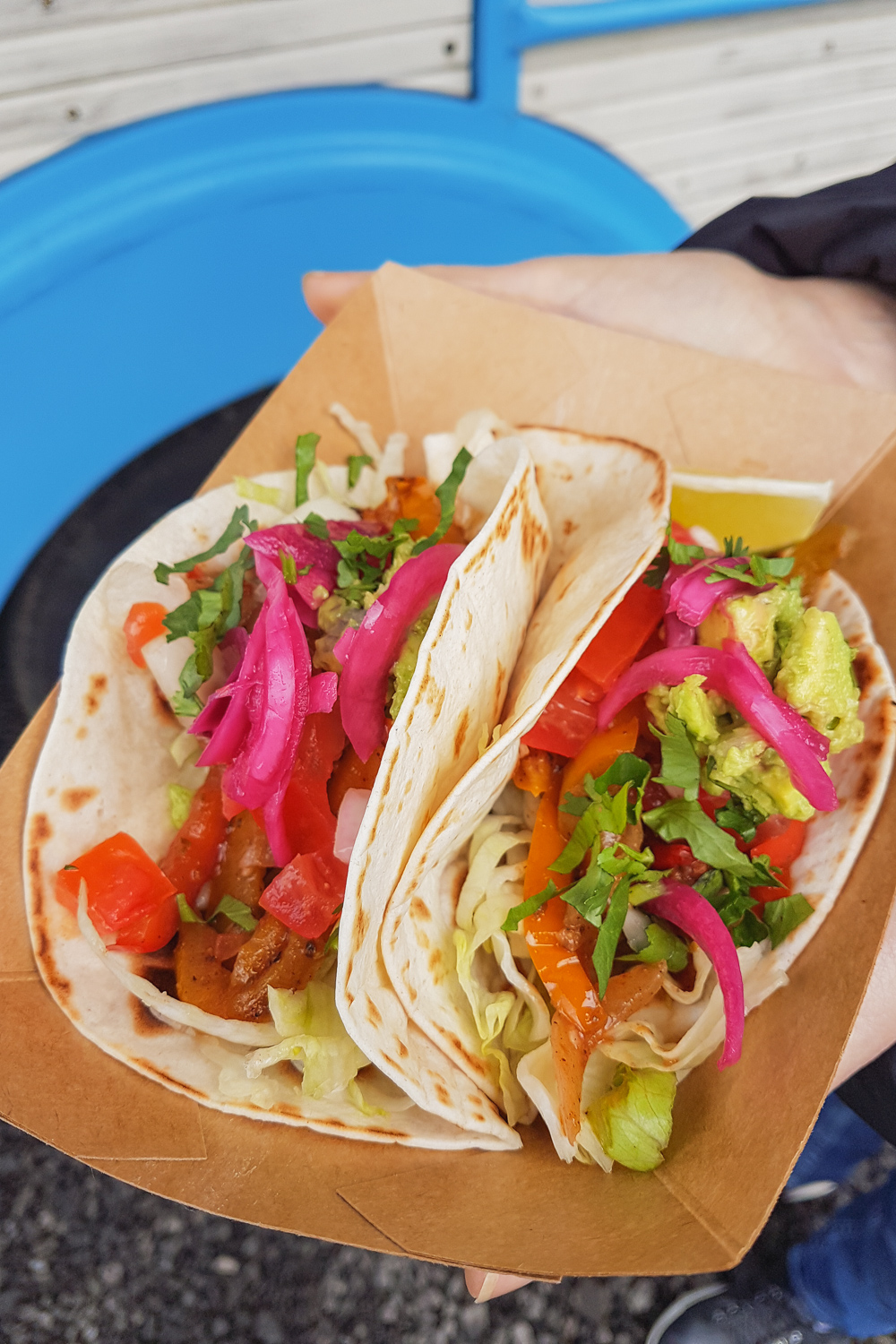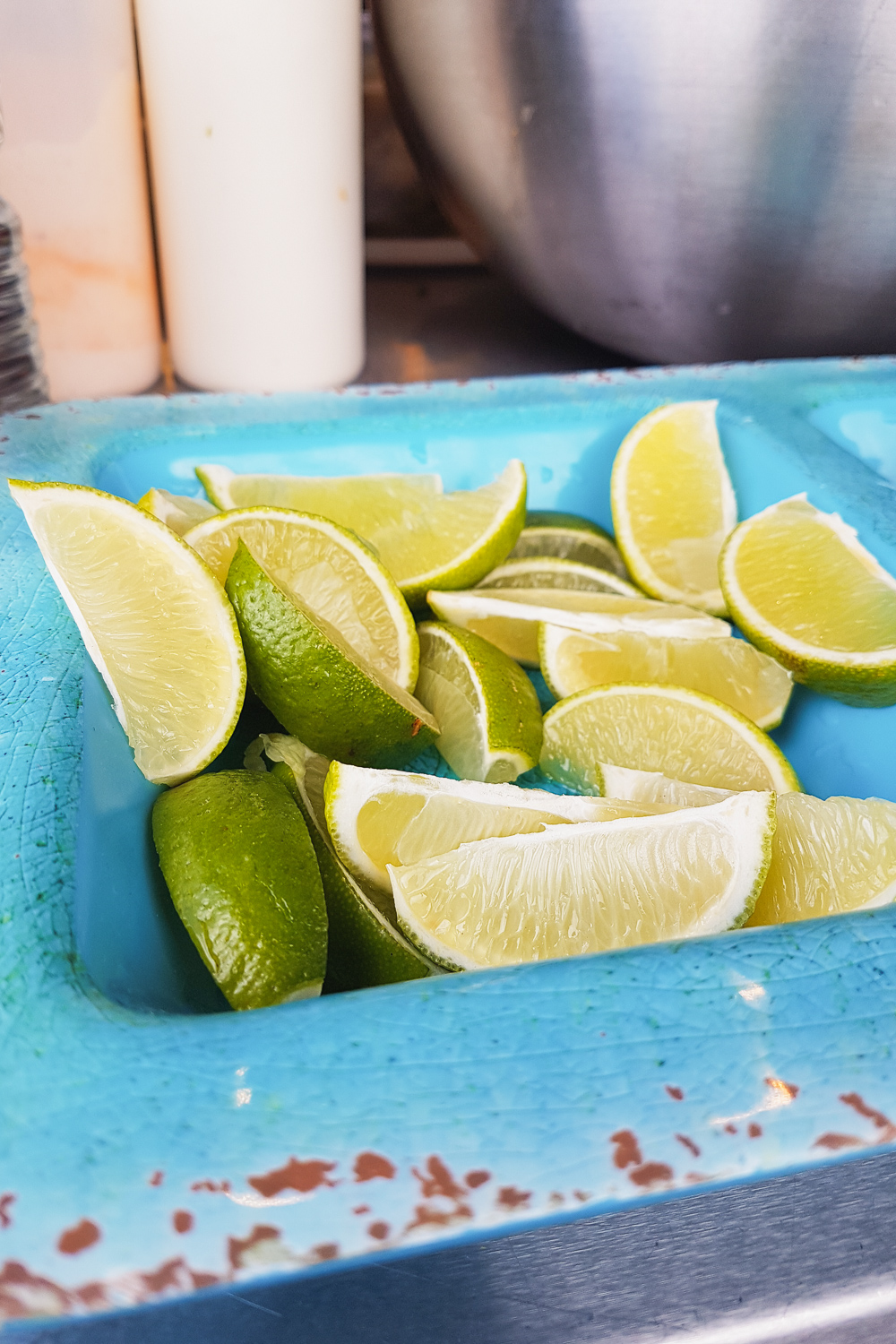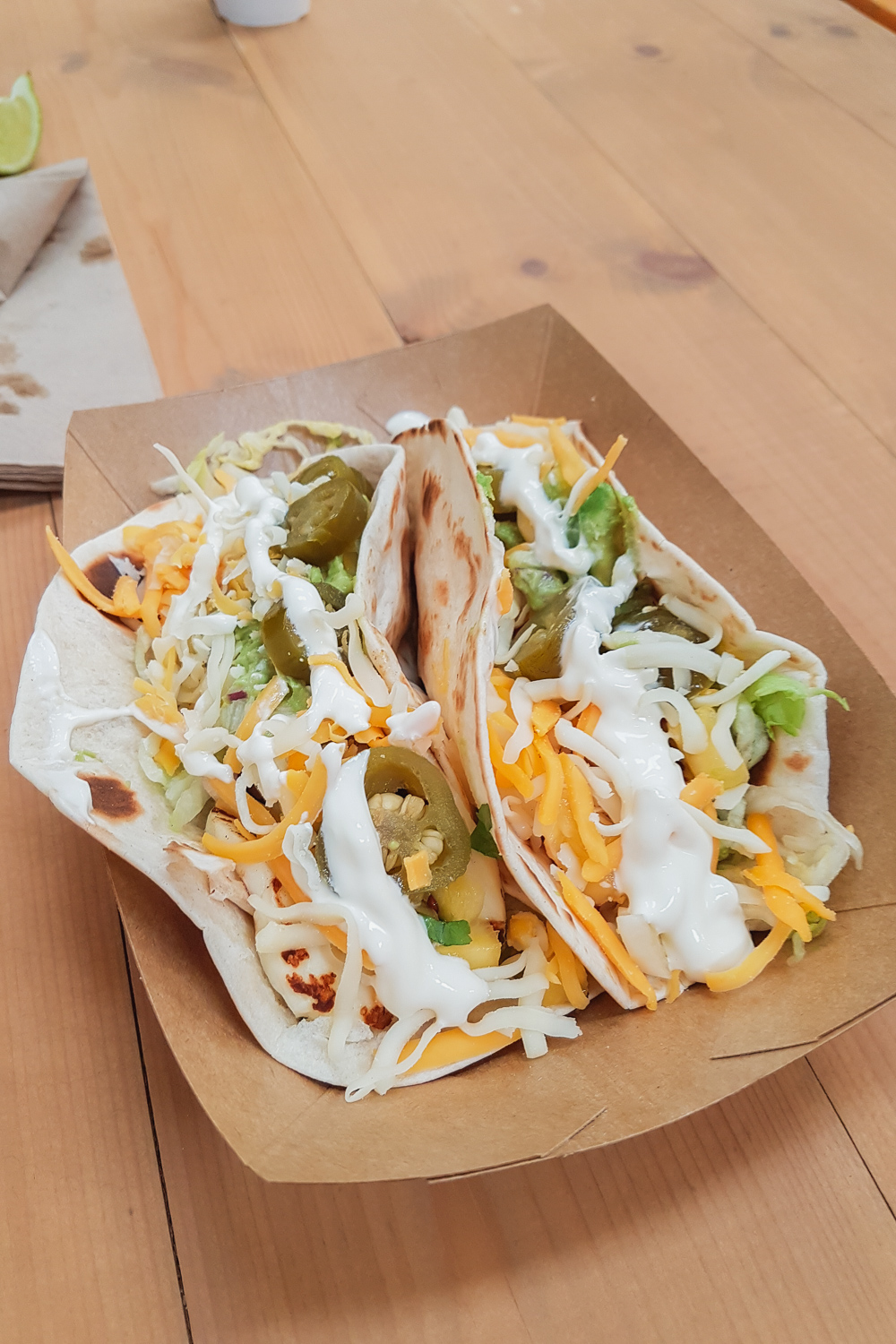 Baja Cantina
Who doesn't love tacos?! We make them at least a couple times a month at home, so when we saw the van serving tacos, we just had to try them. My mum opted for their vegan tacos, while Shane opted for the halloumi ones. My mum said that her vegan tacos were mainly salad, like the chlli filling was a bit sparse. Maybe they were just running low on supplies? But Shane enjoyed his halloumi ones! Sadly I didn't get to try either myself as I was ordering my own food!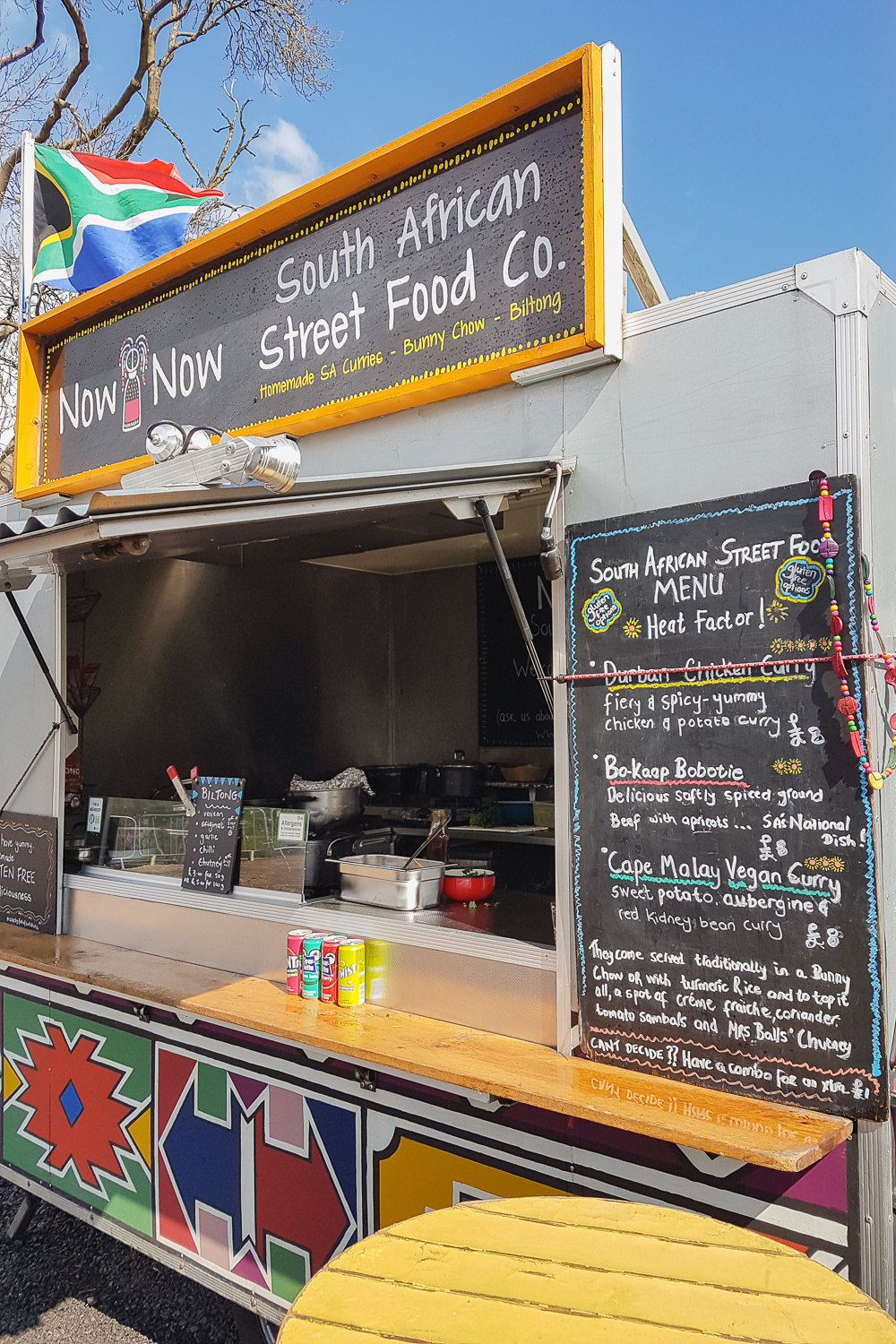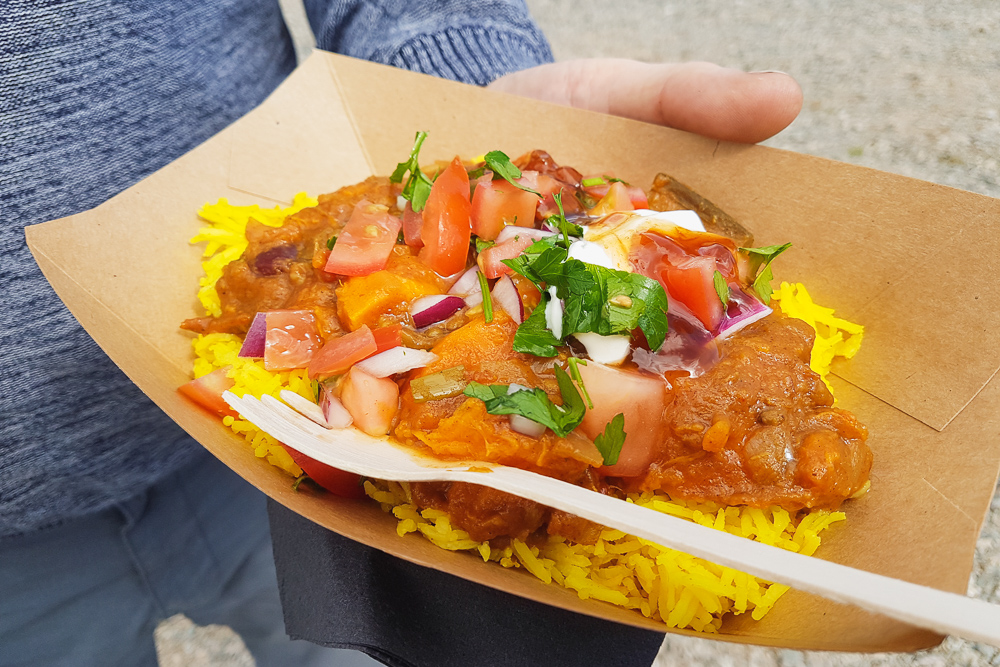 Now Now South African Food Co
I've not eaten much South African food before, but I do love a good Cape Malay Curry. So when my dad opted for their vegan cape malay curry, I was so excited to try it. He only went and ate it before I got back from ordering mine didn't he?! But he said it was delicious, and was his favourite of our picks. Now Now serve all of their dishes in a Bunny Chow (a bread roll scooped out to serve as a dish), or you can go for the gluten free rice option instead.
See More: Facebook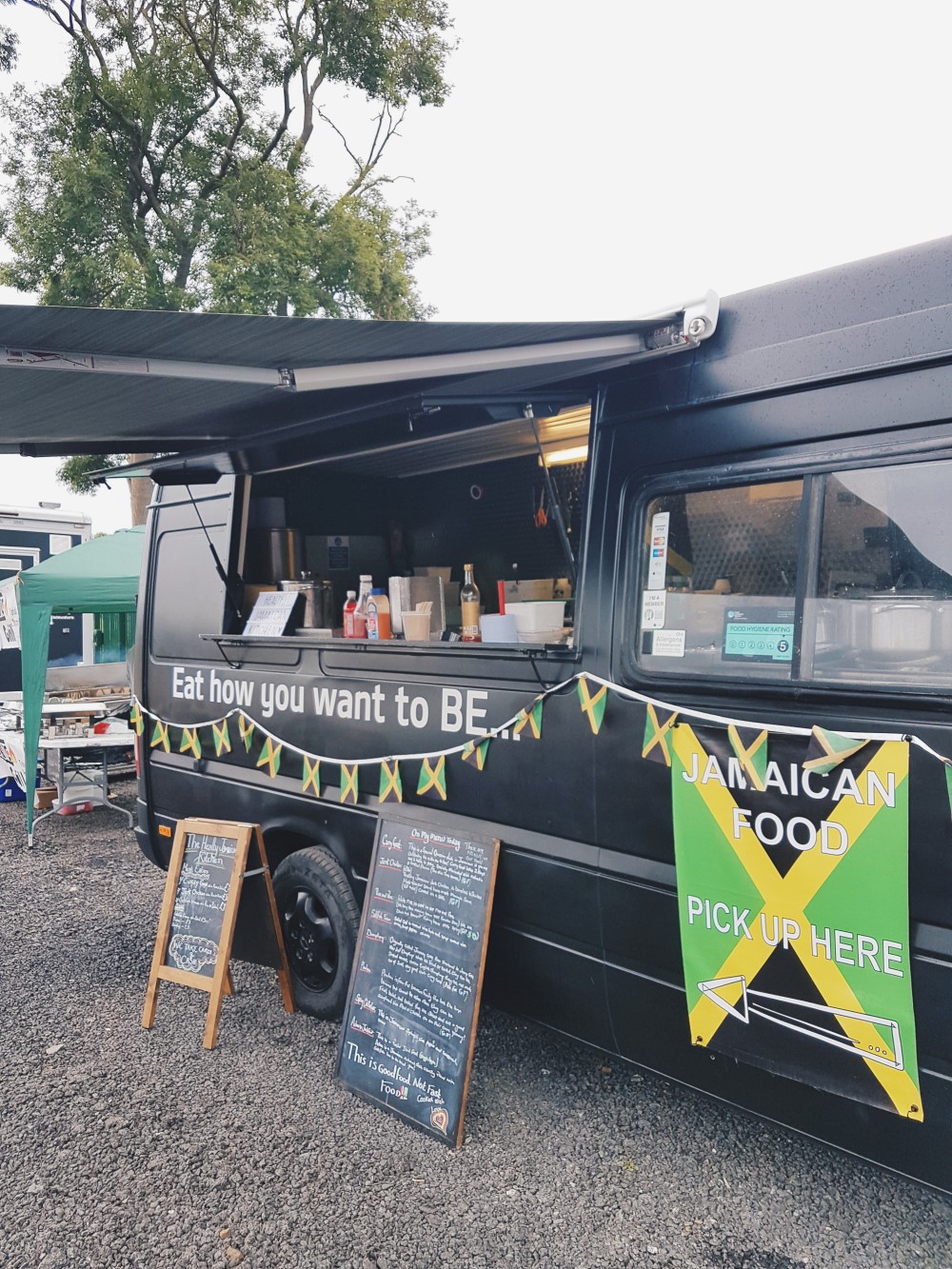 The Healthy Jamaican Kitchen
This is one of my new faves – they've been to 2 of the events now and I'm so glad I got around to trying them the last time. Me and mum both went for options from here – she went for the Jackfruit and Ackee served with rice + peas and salad, and I went for the Jerk Chicken served with rice + peas and salad, and couldn't resist ordering a side of plantain too. It was SO full of flavour – not too spicy, but warming enough to get that nice warm kick of heat, and while we were waiting (and deciding) the owner (I didn't get her name – sorry) was SO lovely and was chatting away to us, describing each dish and just having a great laugh with us. You can tell she absolutely loves what she does and that definitely comes through in the food too! It was one of my fave dishes I've ate there so far!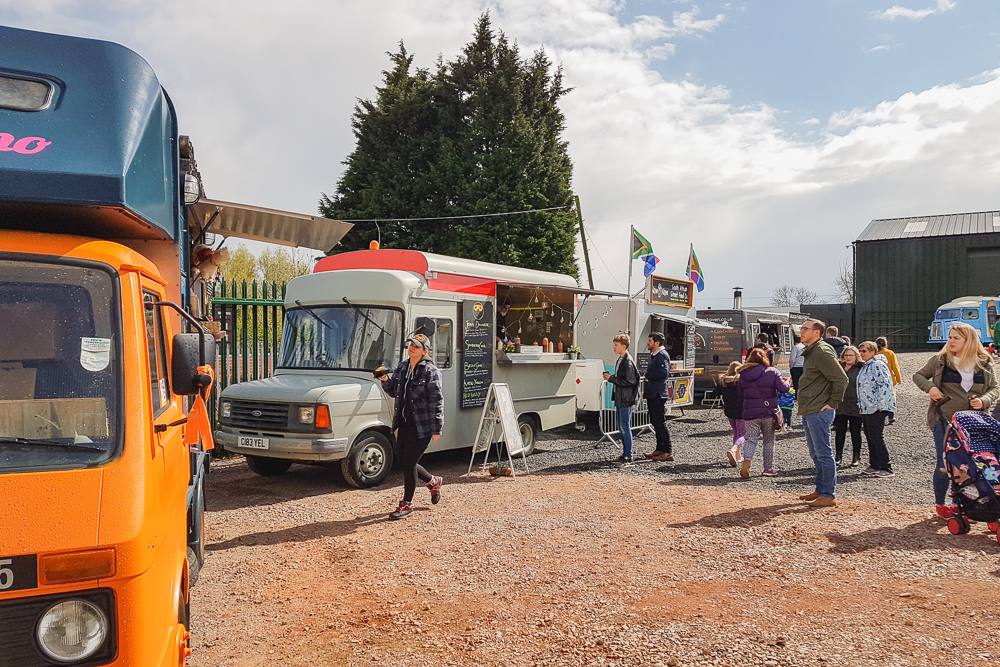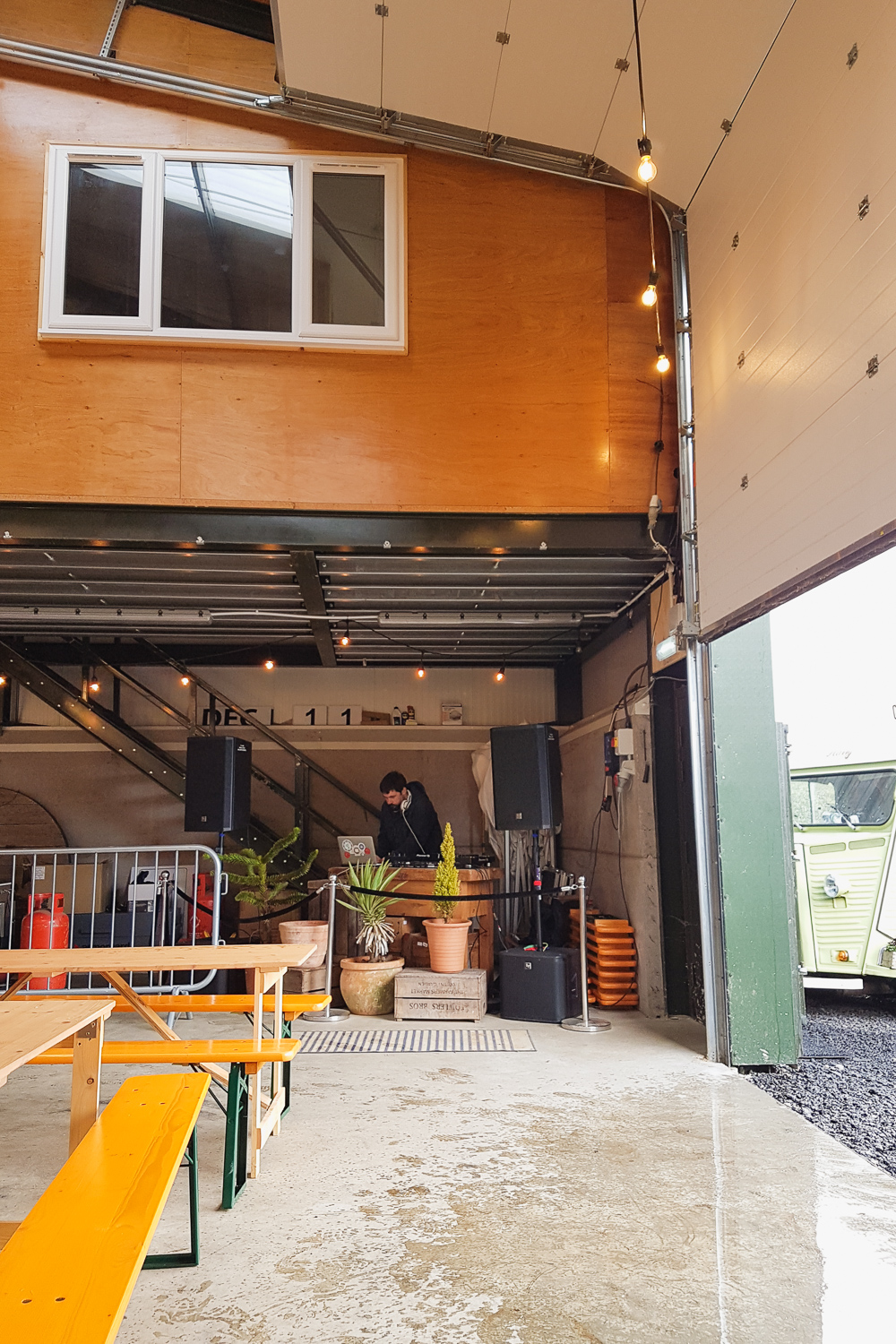 Give Me The Details
When is it on?
Monthly, on the first weekend of the month. *Please note that during the Coronavirus pandemic, you must pre-book tickets for timed entry for social distancing. You can find more info and how to get tickets on their facebook page.
Where is it?
It's at Duston Mill near Sixfields, with plenty of free, onsite parking!
How Much is it?
Entry is free! Prices vary by vendor but are in the range of £5-9pp to give you an idea of cost. Most of the vendors accept cards, but just be sure to take cash just incase, as some of the vendors were struggling with signal while we were there.
Is it the Same Vendors Each Month?
Nope! And I love that the vendors change each month as you get to taste different foods each time so it's all the more reason to go each month! The event booking page gives you a list of the vendors for the next one.
How Many Vendors are There and What About Allergies?
It looks as though there's roughly 7 or 8 vendors each event. But since this was the first one, I can't say for sure. There's defnitely plenty of choice though, and they all cater for veggies and some for vegans. They're all super friendly though, so if you have any allergies or questions, just ask and they'll be able to advise you!
What about the weather?!
There's plenty of indoor seating in the main warehouse where the bar is and they also had a marquee outside near the food stalls more suitable for kids.
If you have any other questions, just leave a comment below and I'll get back to you or check out the Bite Street Facebook page for up to date info! We enjoyed it and left with full bellies, and we've already got our tickets to the next one! I'm eyeing up a few of the vendors already! It's good to know that a lot of the vendors from the first event actually do the Eat Street MK event (which is actually run by Good Times Cafe) on the first Friday of each month too. So if you're local, that might be something you want to check out too!
Follow
Save