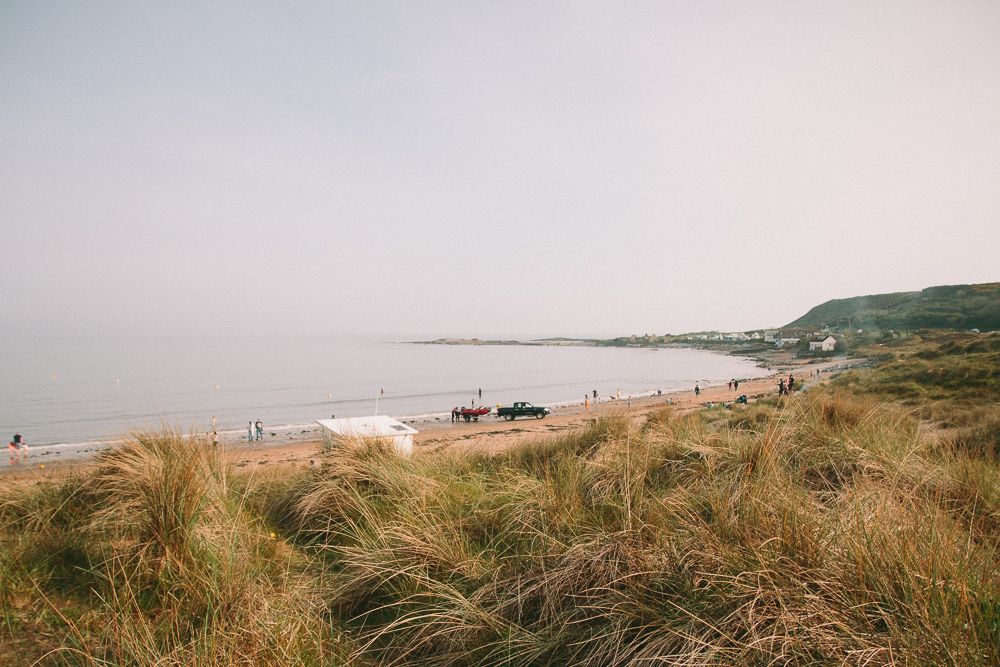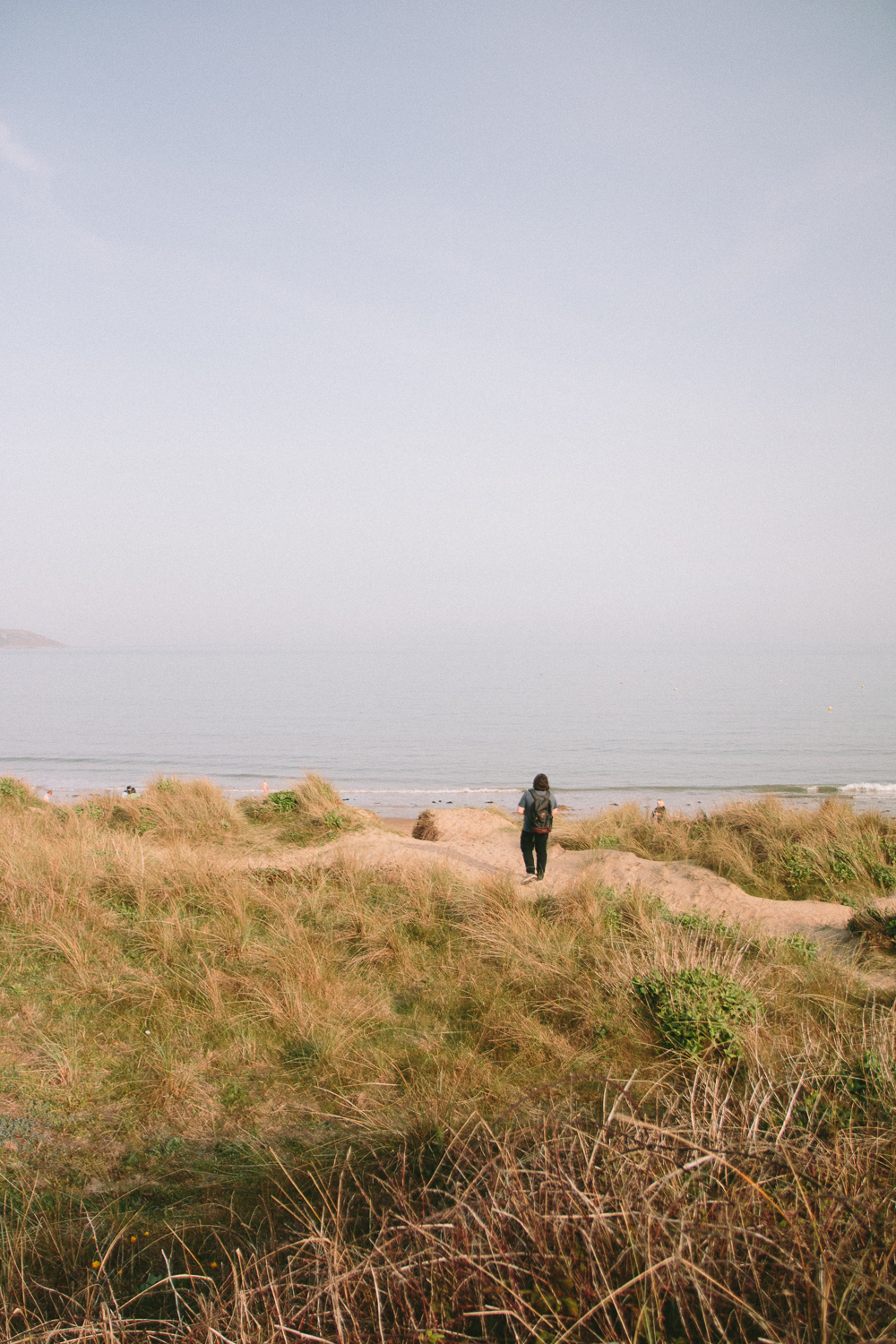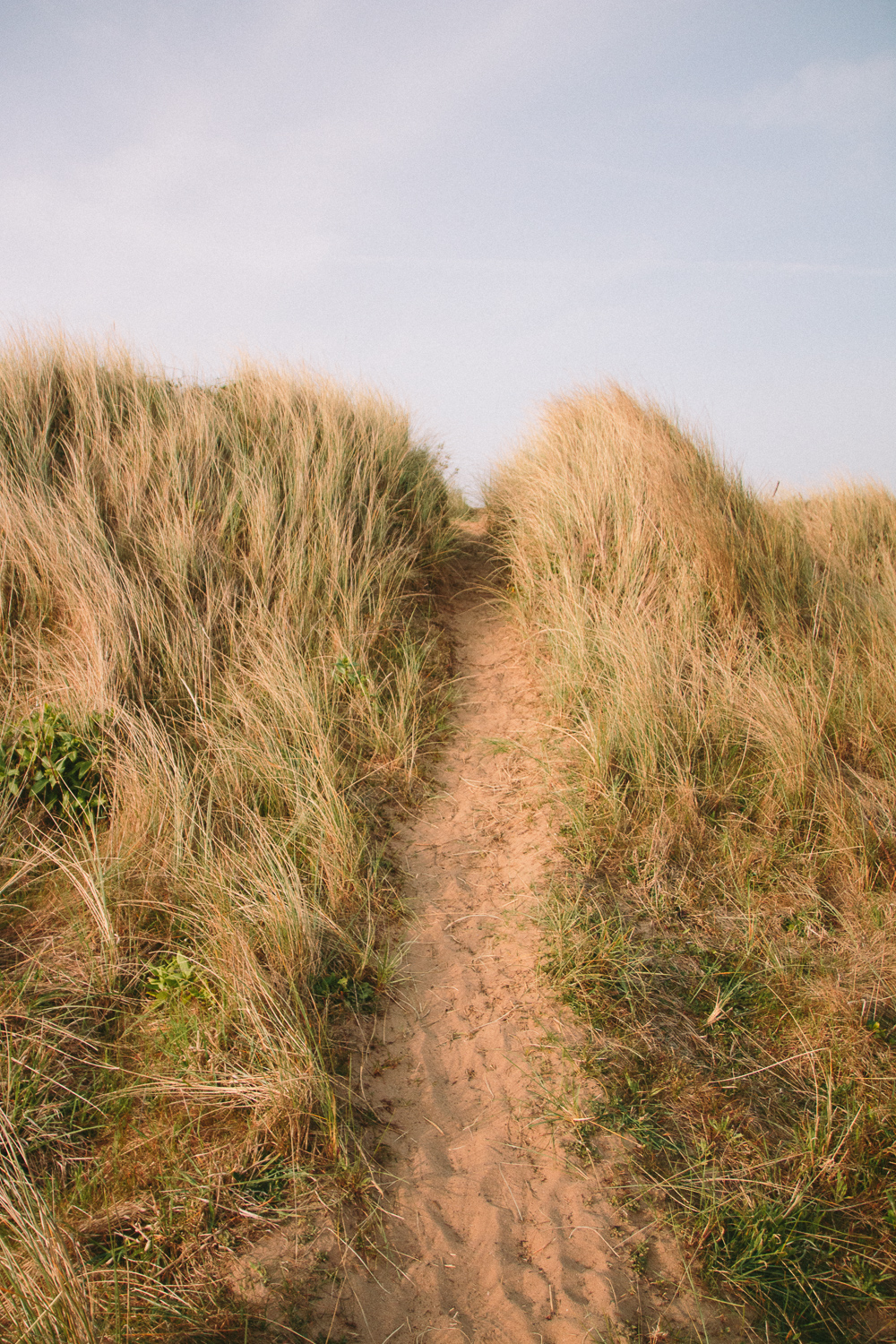 The Gower Peninsula
I just want to start this off by apologising for the huge amount of photos in this post, but I'm super proud of them all and they're some of my favourites that I've taken in a while so I really struggled to whittle it down to just a few haha!
Anyway, over the Easter Bank Holiday weekend, we headed over to south Wales for a little roadtrip. Pembrokeshire has been somewhere that I've wanted to visit for SO long, and so as it's about a 4.5/5hr drive from us, we decided to stop off for the night in the Gower Peninsula. We knew nothing about it to be honest, and things didn't really go as planned, but they ended up SO much better than we were expecting!
The original plan was to head to Tor Bay beach, but being in the van, and me having a knee injury, the walk from the parking was a little too far for me, so we continued down the road until we reached the end of it and arrived in Port Eynon. We literally had no expectations or ideas of what it would be like there.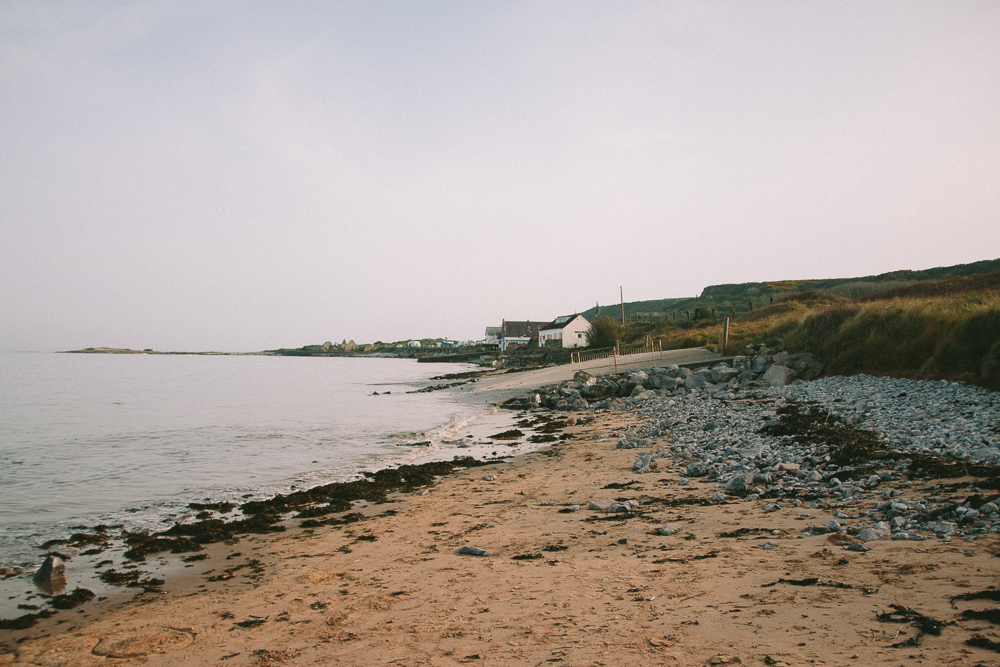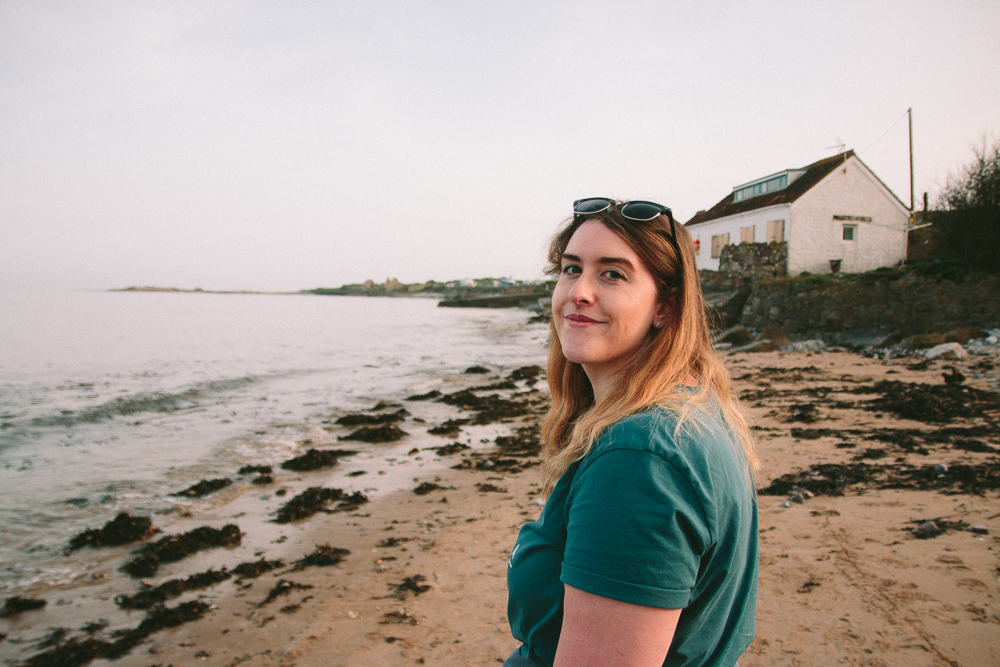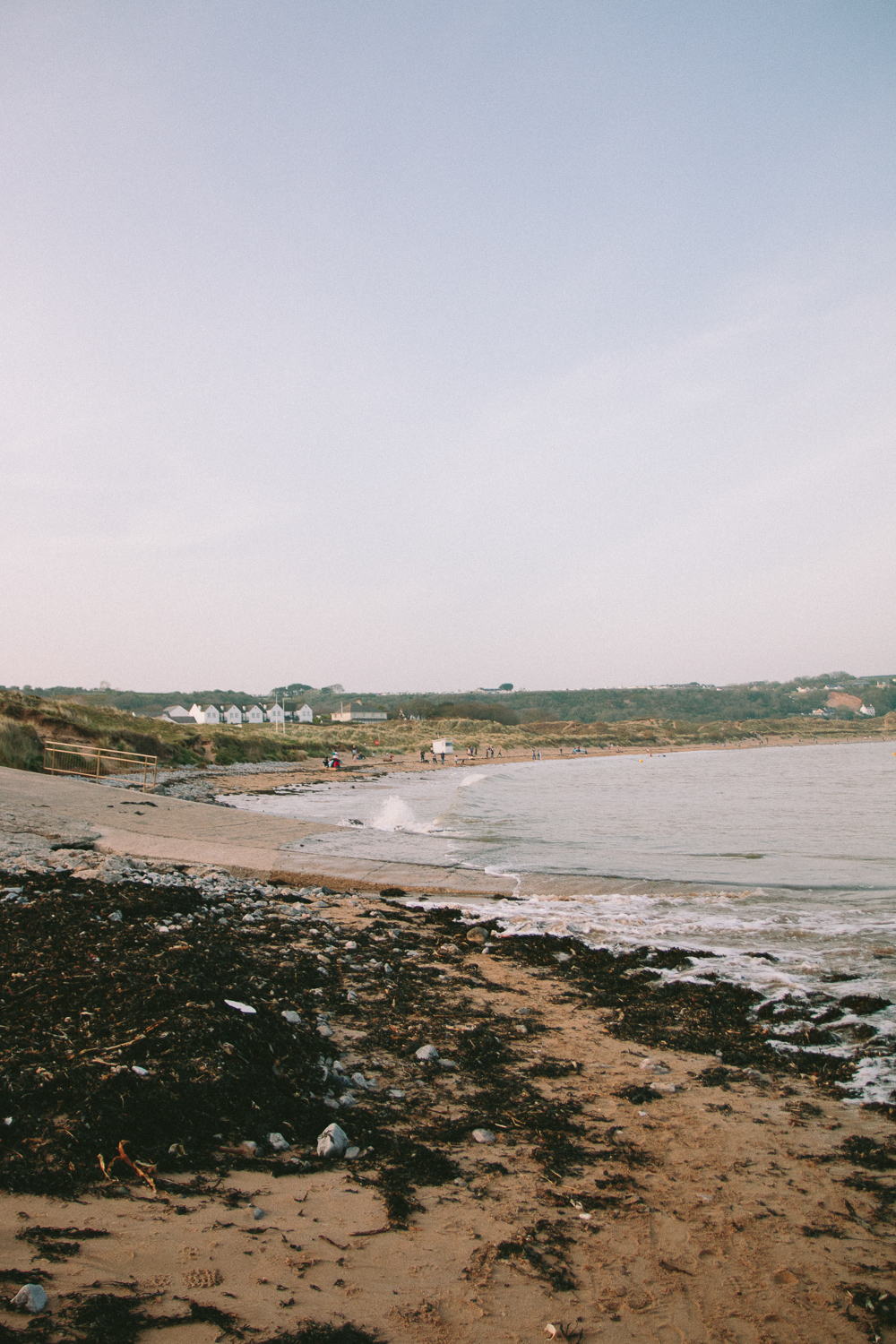 Port Eynon
As soon as we arrived and got out of the van, the vibe there was SO nice. It was a really warm spring weekend (when does that happen on a Bank Holiday?!). Families were playing on the beach, building sandcastles and paddling in the sea. There were even a few paddleboarders, kayaks and jet-ski's heading out. As we arrived in the evening, the smell of BBQ's cooking was in the air from the nearby campsite which overlooks the beach.
Port Eynon village is actually really small (and the roads are just as tiny). Honestly, there's not much there other than a couple fish and chip shops, a restaurant and a village shop, with a campsite and youth hostel for accomodation options, but it's a really nice village to have a quick wander through (sadly we didn't have time for this).
It's actually a really nice beach for paddling in, and as far as we could see while the tide was in, it's a nice shallow beach perfect for kids to paddle in. It's also a blue-flag beach, meaning it's got lovely clean water for swimming in too!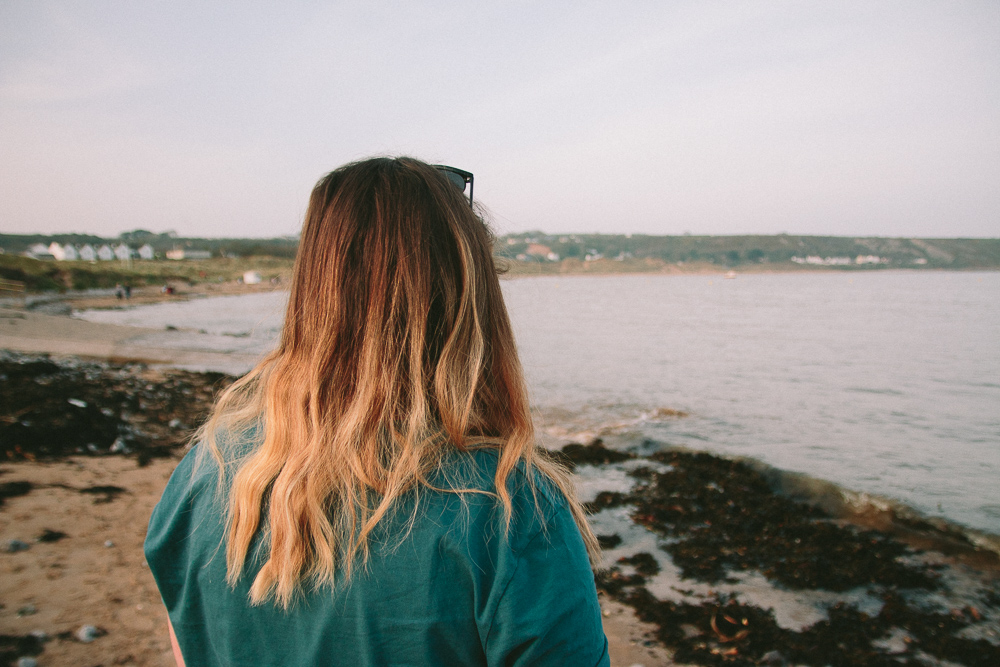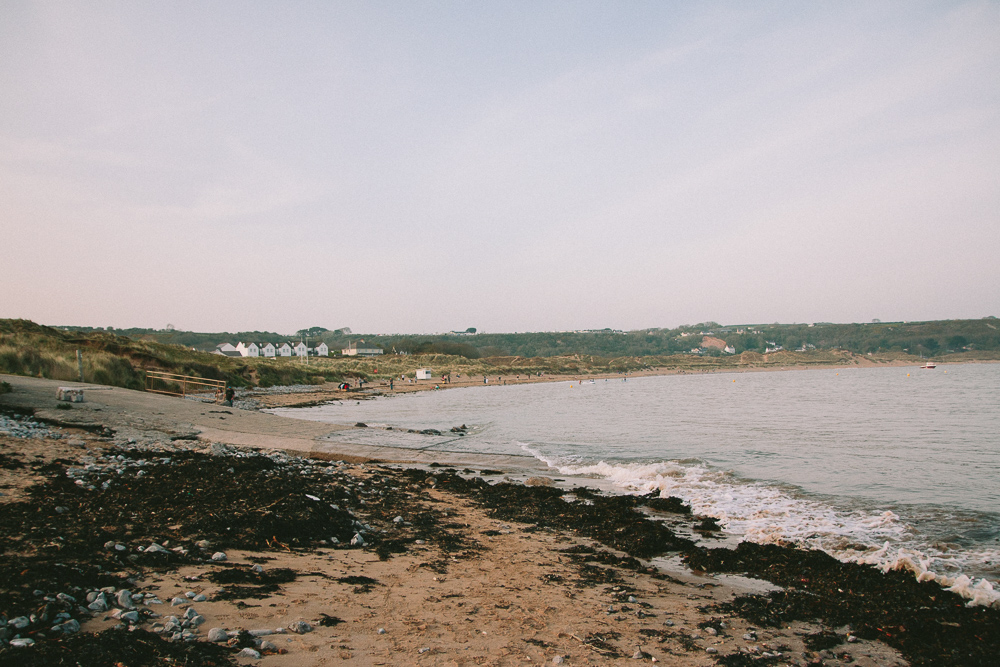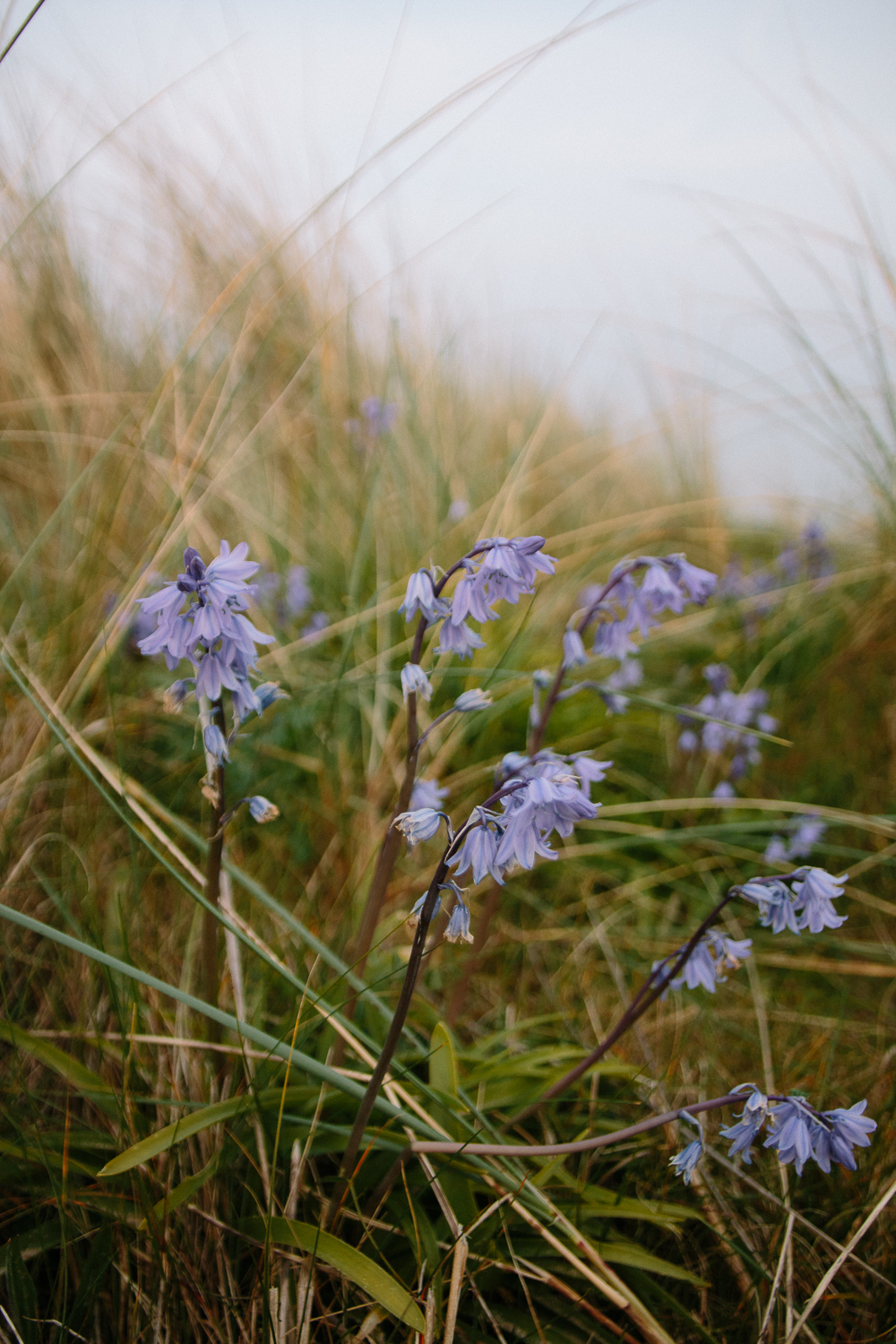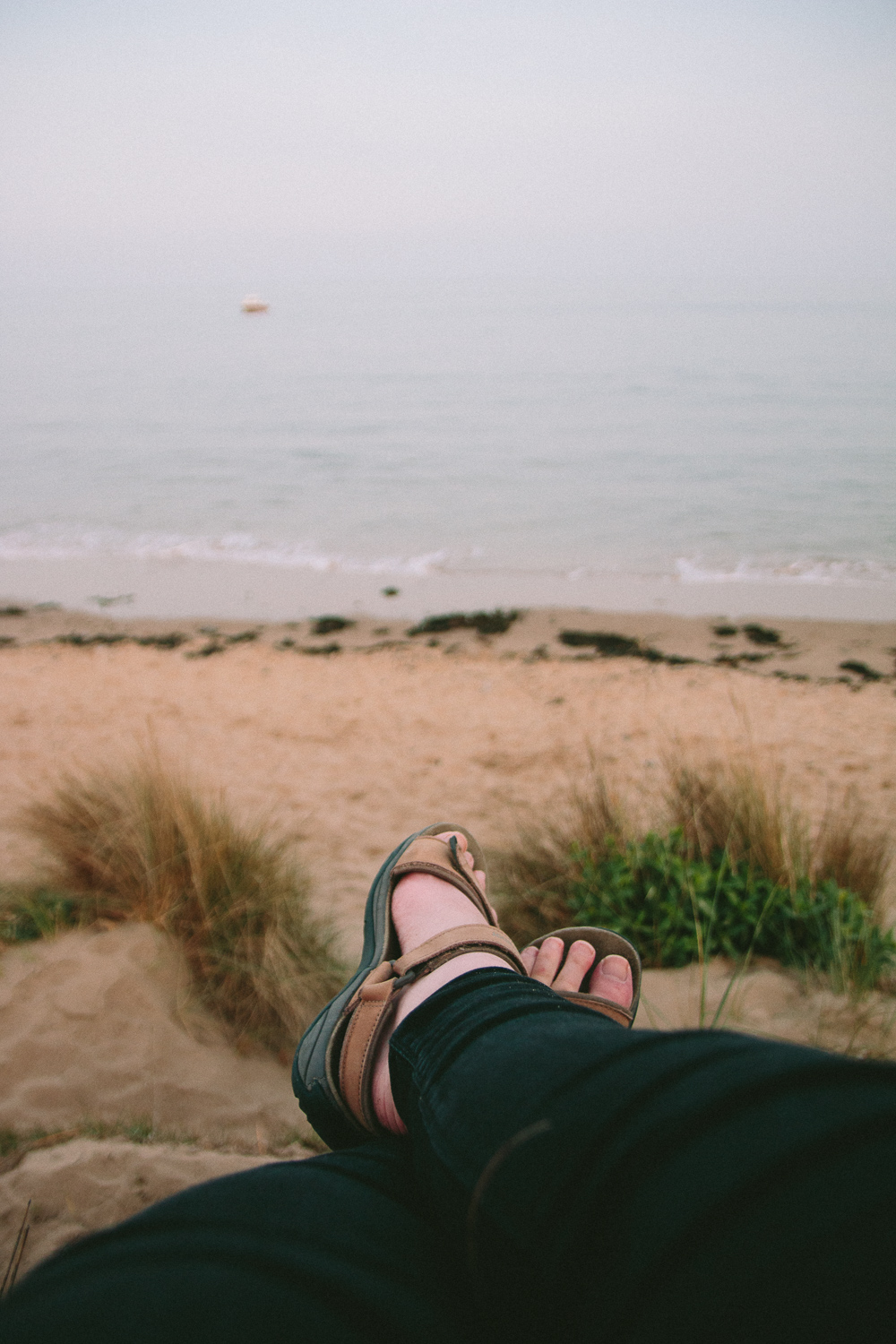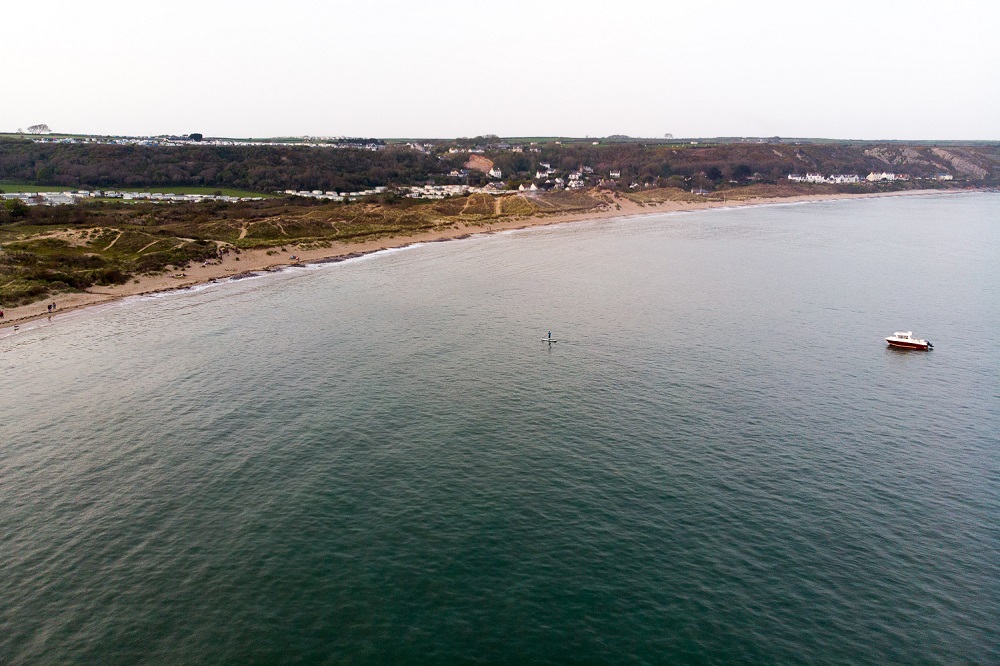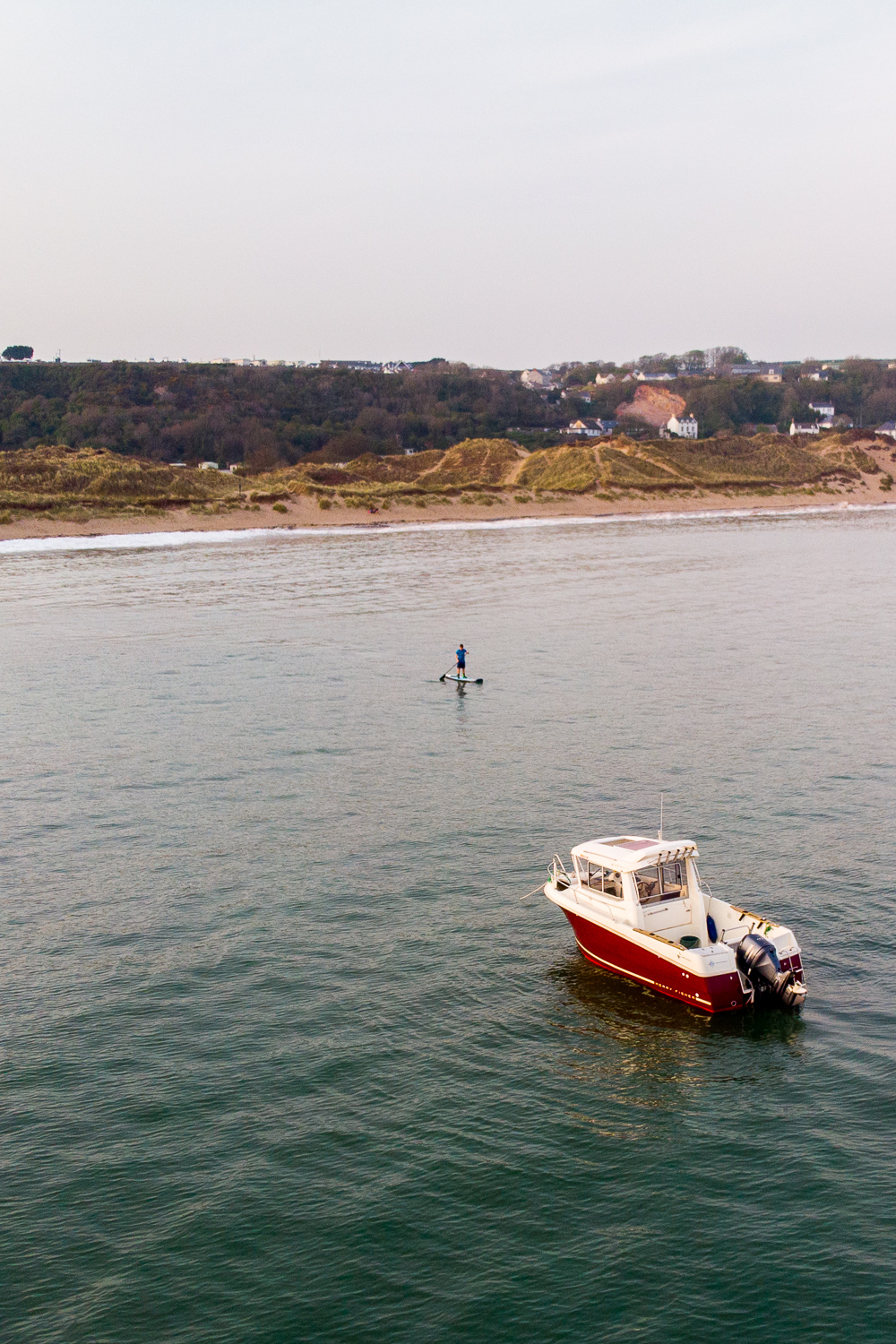 If you carry on down the beach to the 'rocky' side, there's an old salt house there which was used back in the day to extract salt from the seawater, but it's just a ruin now. Records from the 16th century show that it had occupation and storage chambers, along with 3 beach chambers which would fill up at high tide with saltwater, which could then be pumped into iron pans and heated until the salt was extracted and dried off.
We took a slow walk through the dunes and along the beach, but as we arrived at the little house, heading towards the rocks, the tide started to come in so we decided to turn around and grab the drone before we lost too much light. We're so bad at getting it out and actually using it, and I really want to try use it more!
I absolutely love being by the sea. It just calms me so much, and so we just sat in the dunes for a while, watching people throwing balls into the sea for their dogs (I've been REALLY wanting a dog lately), and BBQ's being cooked. Don't you just love people watching? I could have sat there for hours, but we had to head off to find somewhere to sleep for the night, as the campsite was quite expensive!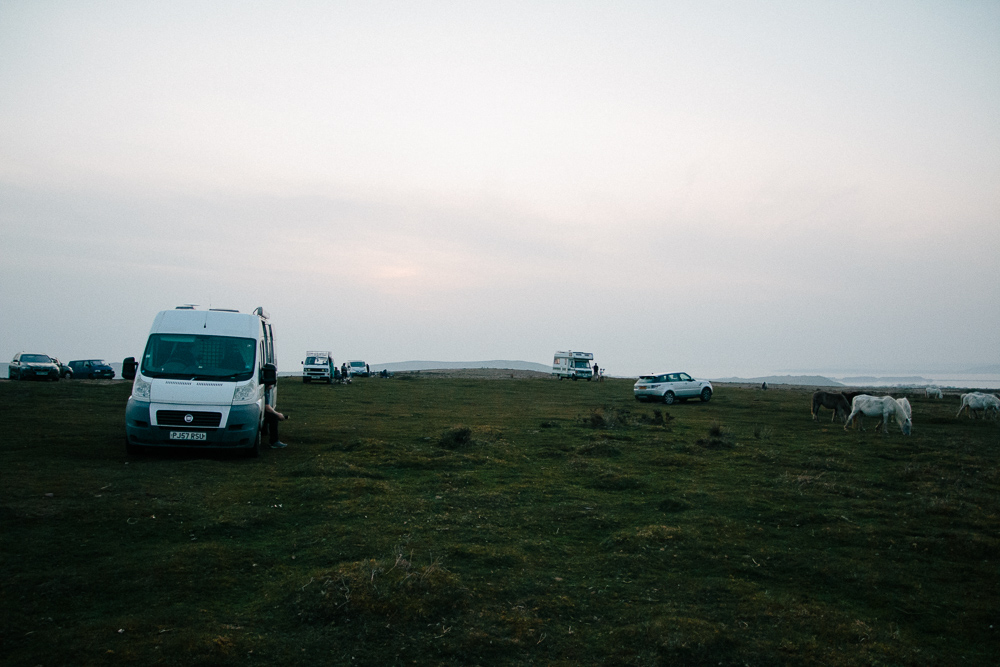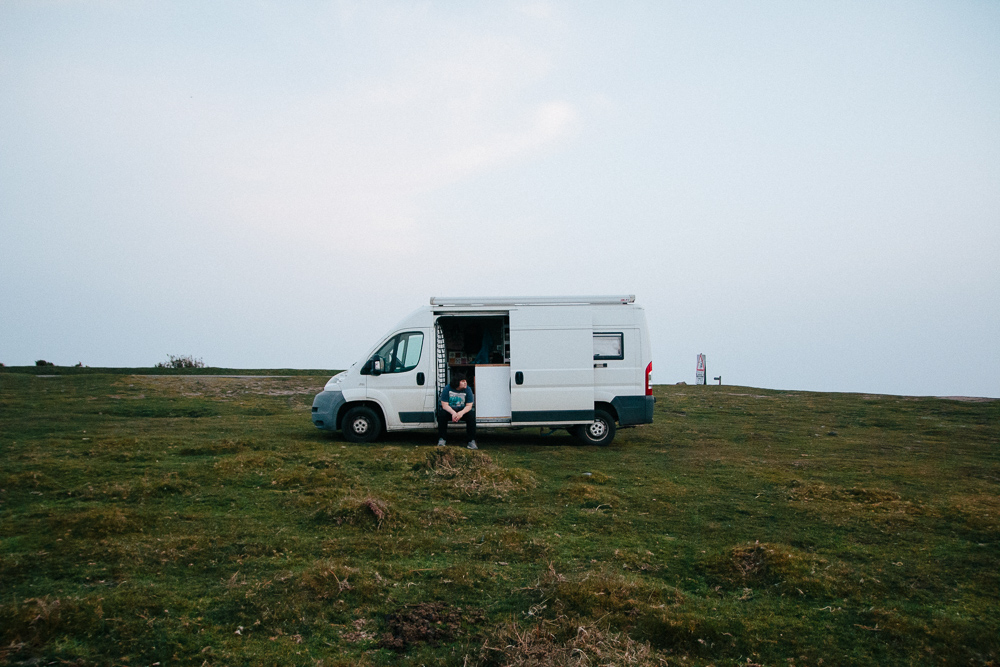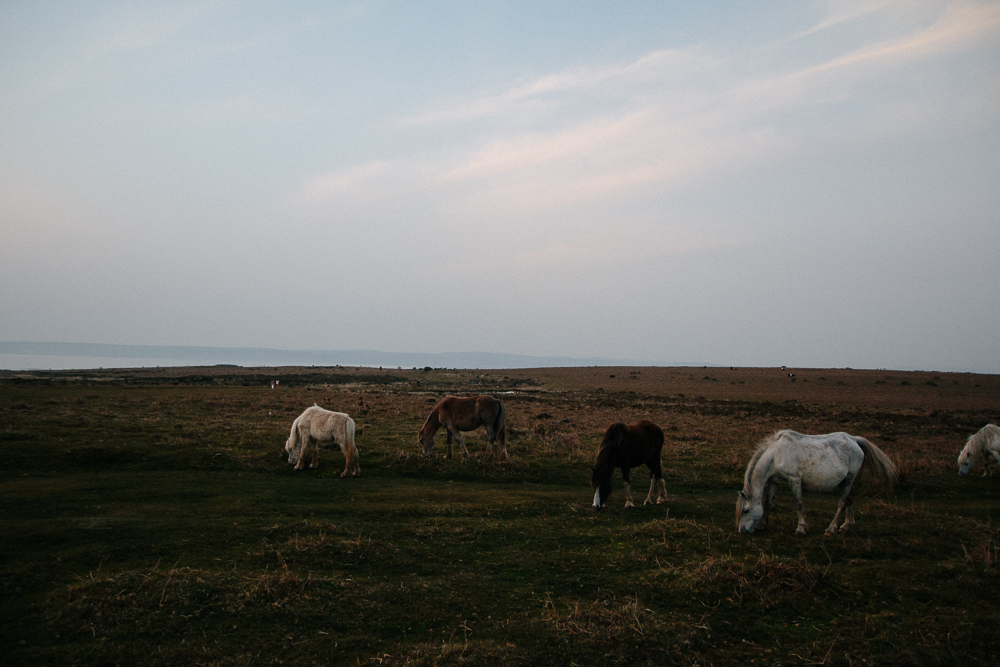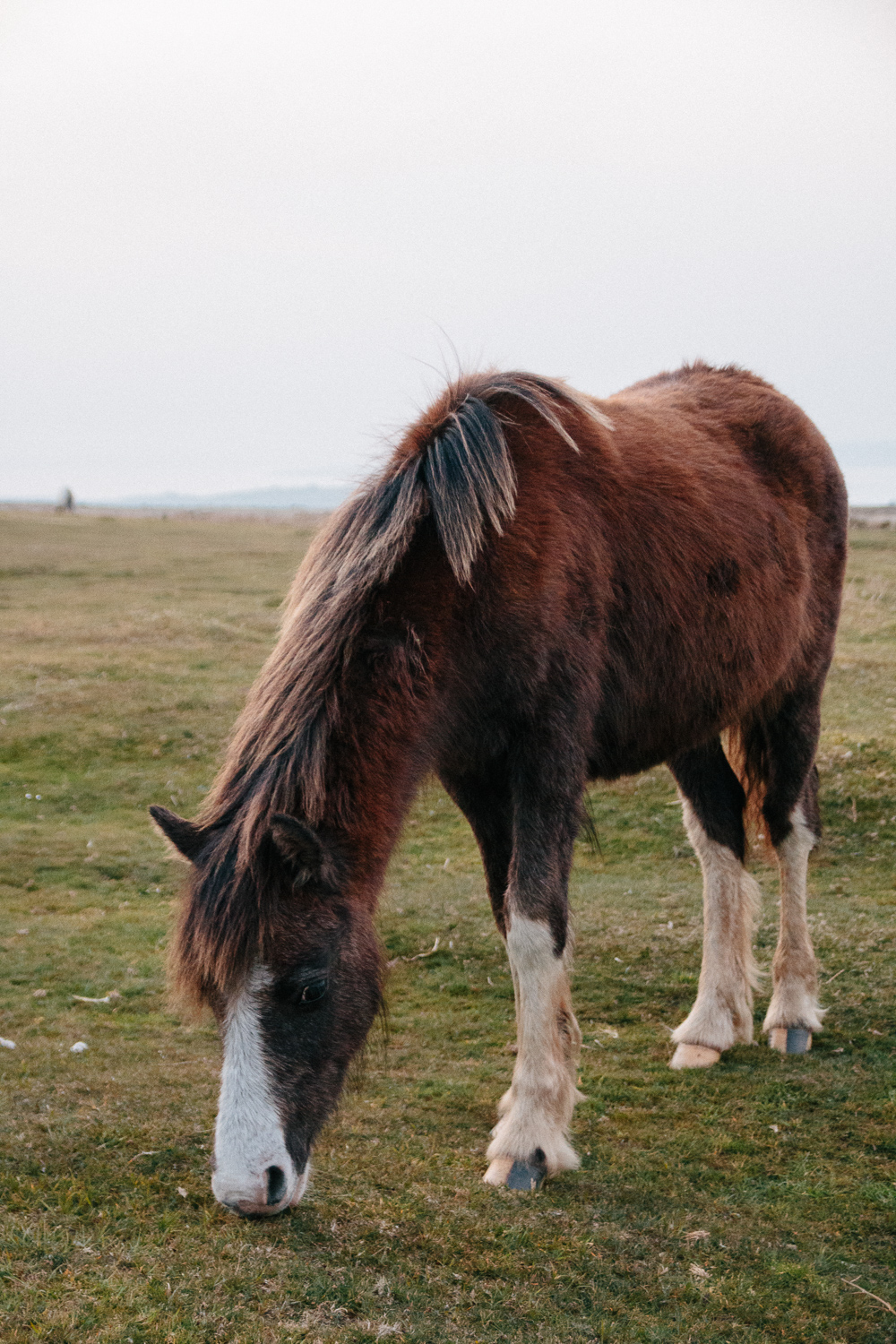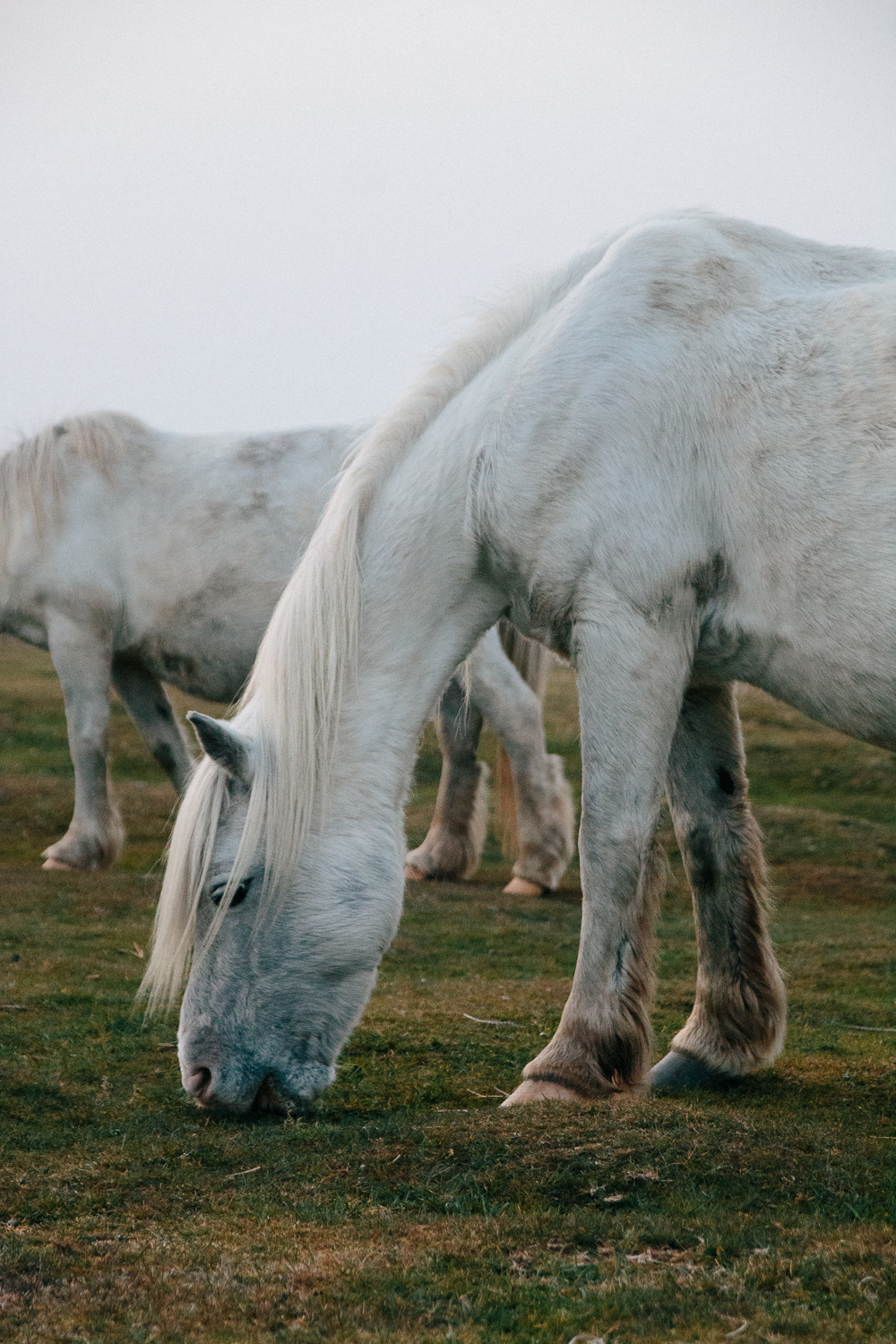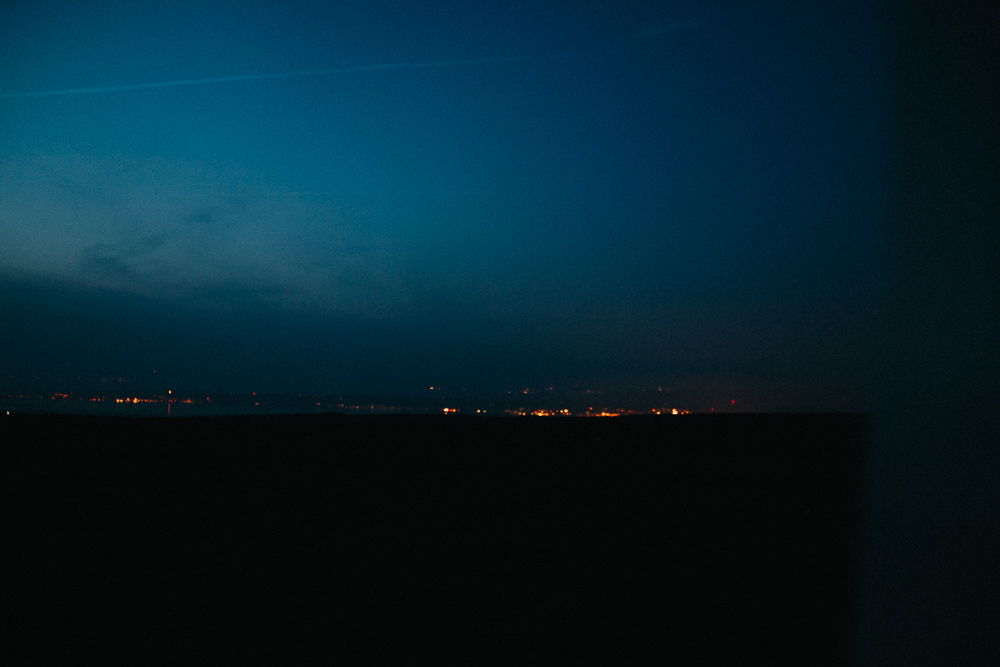 This is where the day turned into an even more amazing day. We started driving to a parkup that Shane had found, and just as we were on the way heading up a hill, we spotted a bunch of campervans parked up on the grass at the side of the road. We quickly pulled over and decided to stay there the night instead, as the views were amazing and there were wild horses and cows roaming around.
I quickly hopped out to take thousands of photos of the spot we'd randomly come across, and all of the cute horses munching away on the grass. The cows defnitely weren't so friendly though haha! As the sun set, we cooked dinner and watched as the moon rose. It was huge! I've never seen it so big before, but sadly the camera just wouldn't pick it up properly – it looked so tiny!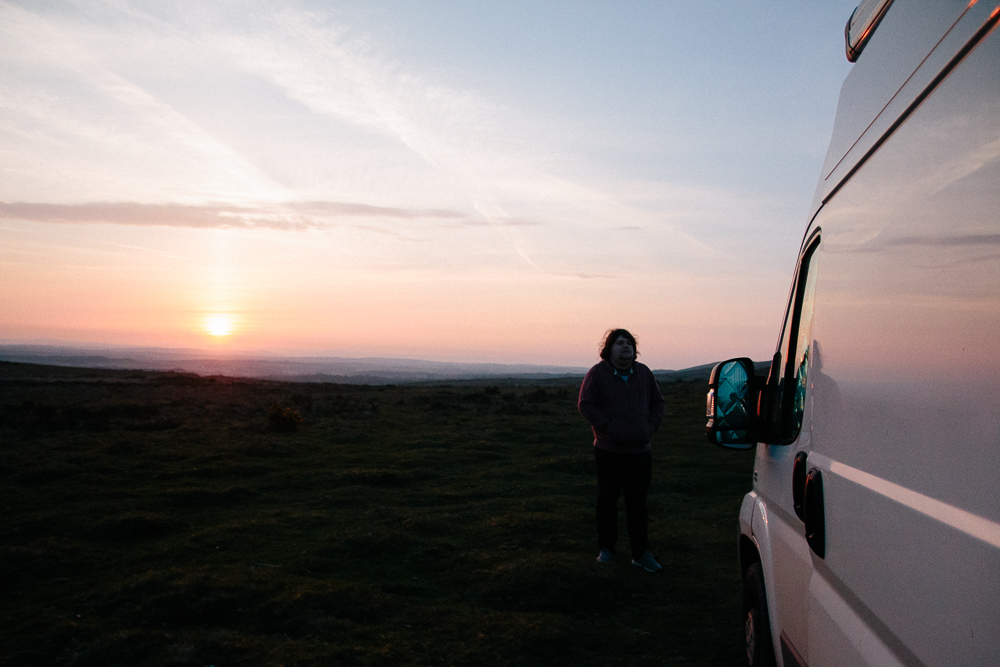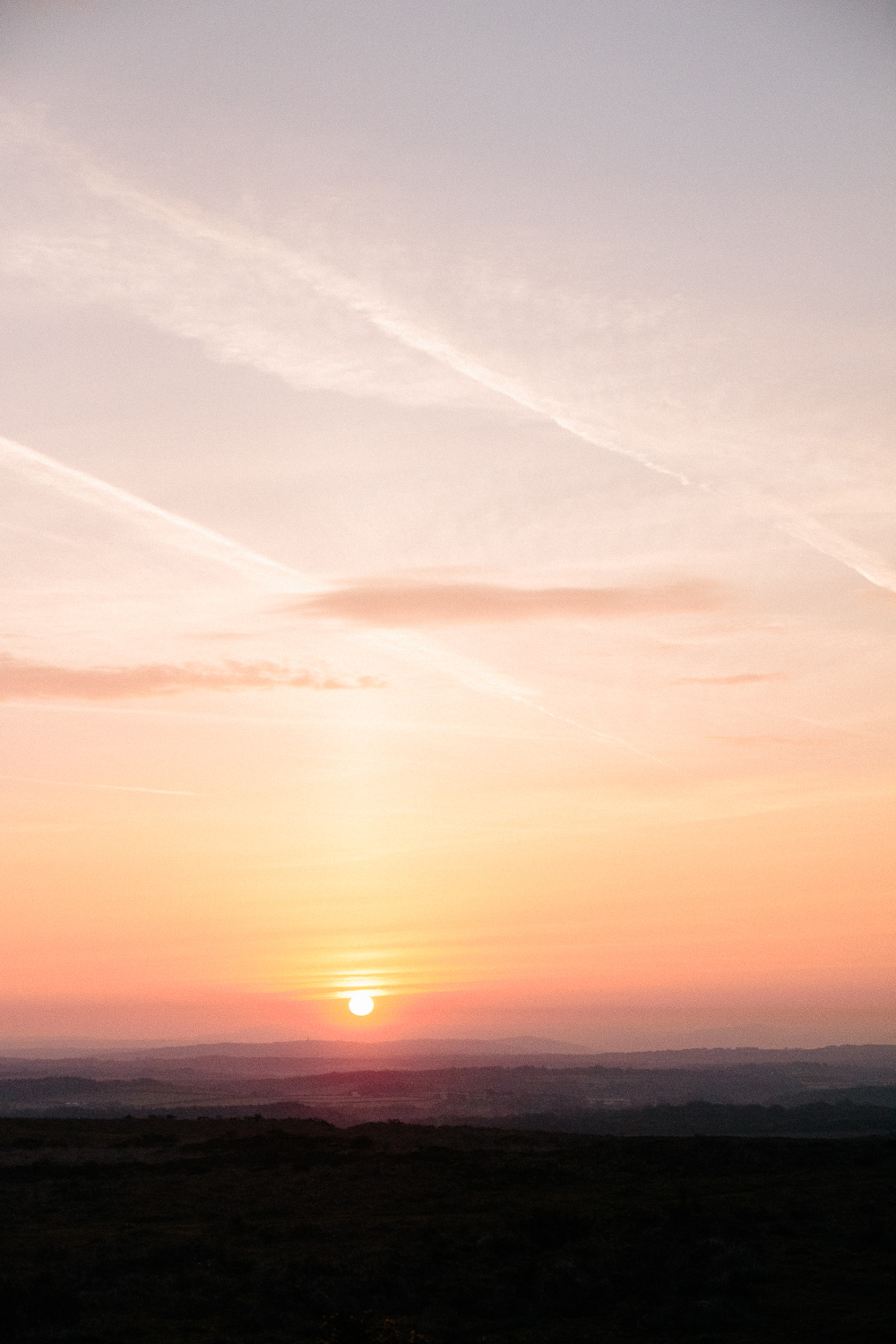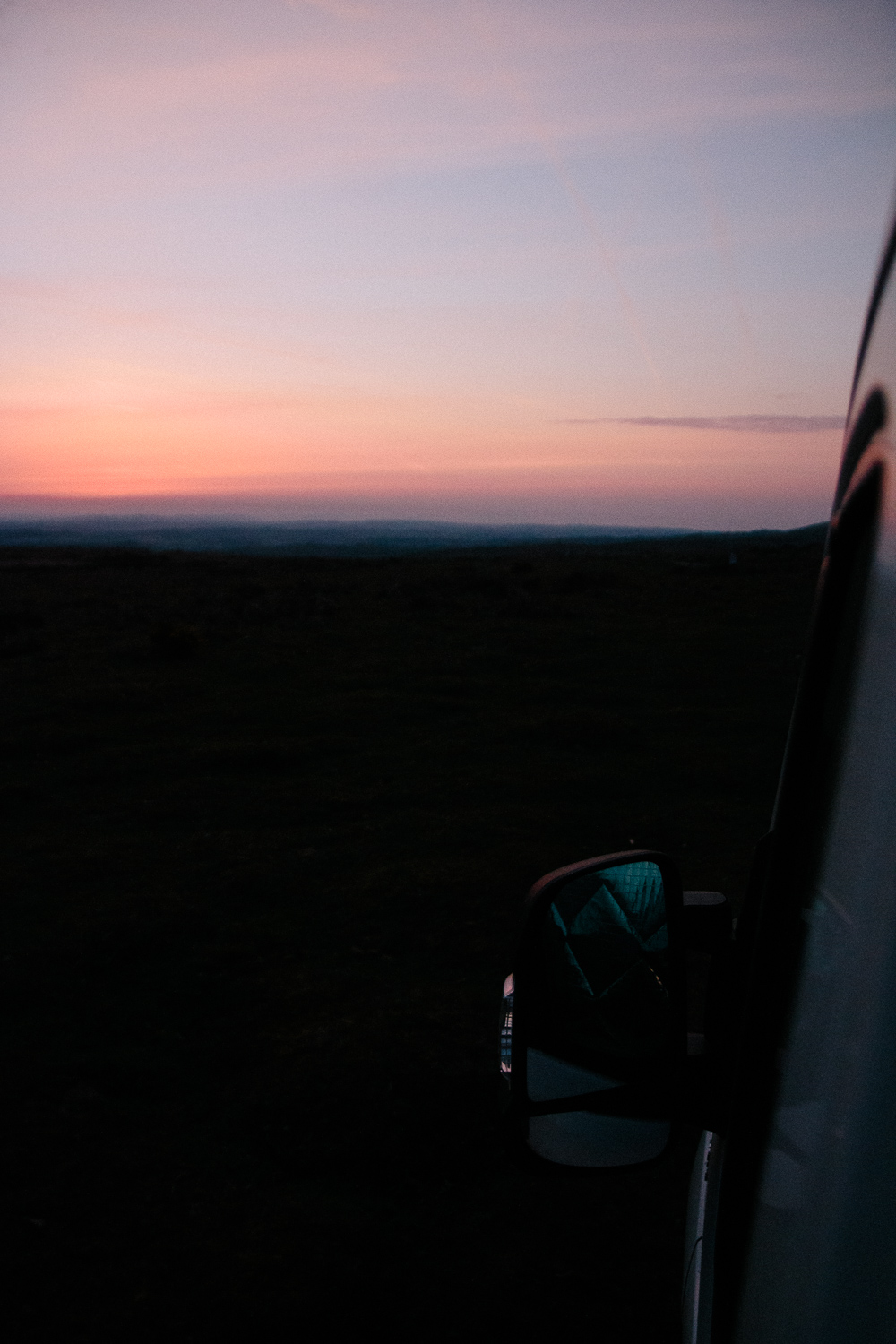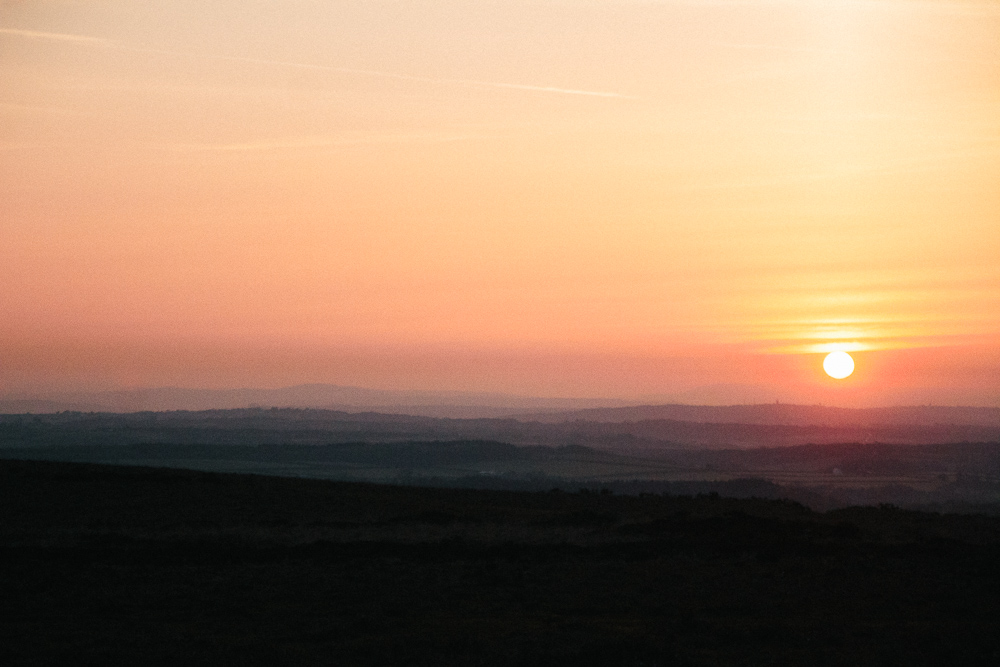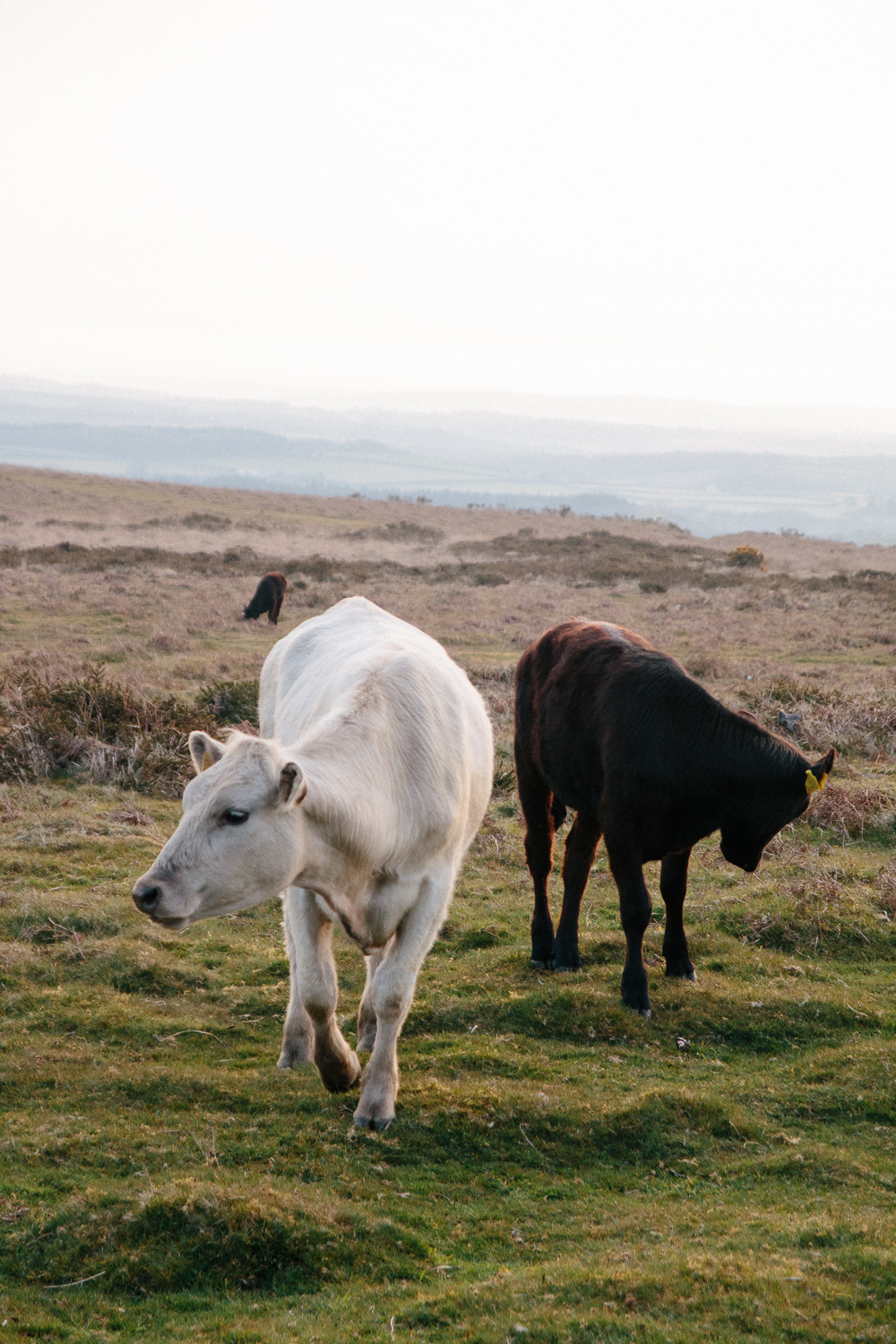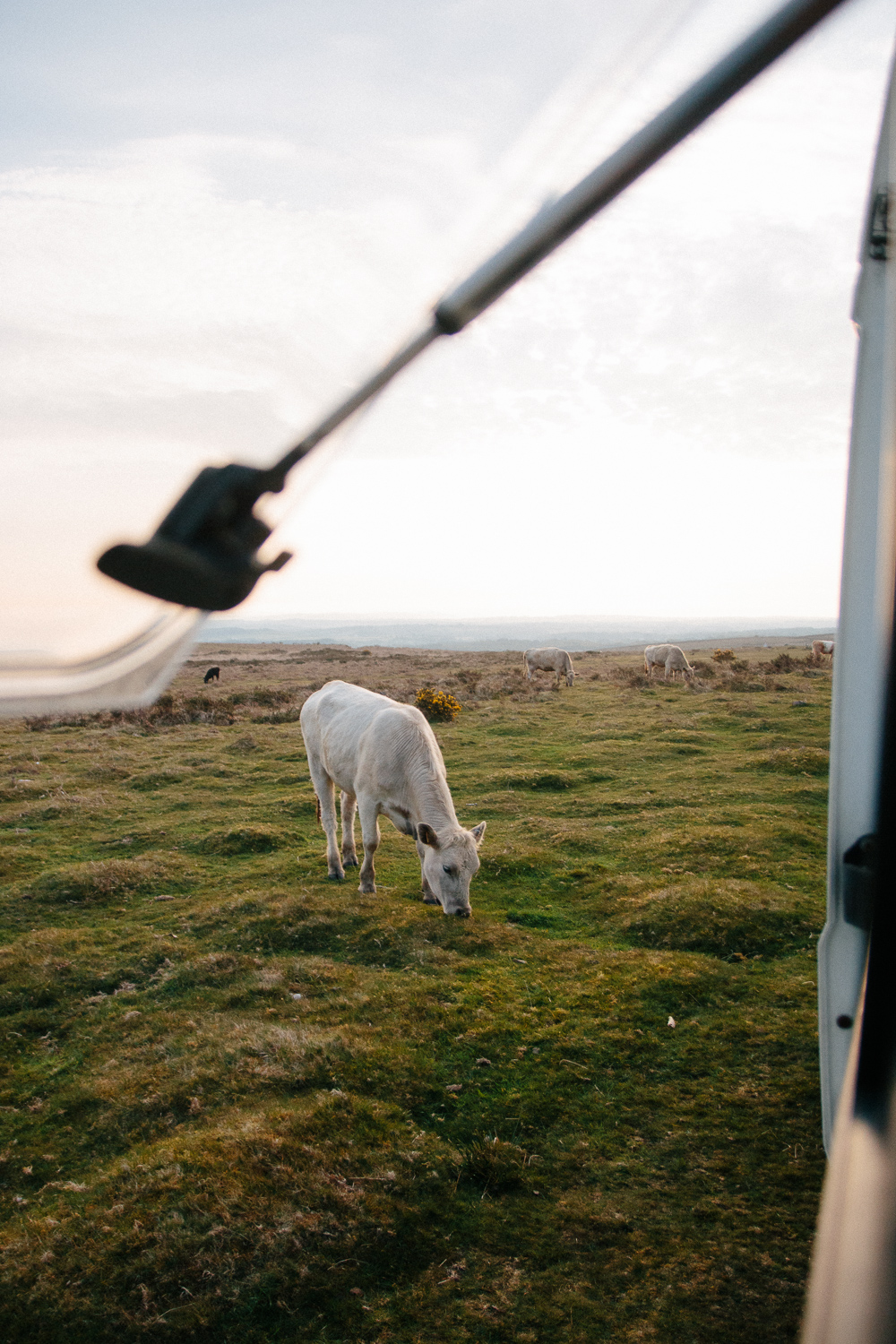 We spent the rest of the evening chilling and just taking in the views, playng card games and after it got dark, we watched some TV before heading to sleep. Shane wanted to get up early to watch the sunrise and to my shock, he actually set a 6am alarm for it too (he's not an early riser at all). Well, I actually woke up just before the alarm went off and peeked outside to see the most amazing pink glow in the sky, which turned into the most amazing sunrise I've ever seen!
It was a bit too chilly outside for me, so after taking way too many photos, I retreated back inside to the comfort of the bed to watch it from the window instead. The cows decided to head over and I'm pretty sure they'd have woken us up if Shane hadn't set his alarm – they're SO noisy. After a little fight between them, one headed over to the van for a scratch on our brake lights (that was terrifying to say the least as I was literally looking out the window at the cow right there.
It's definitely become one of my favourite places in the UK, and I'm sure we'll be back soon!
Follow
Save