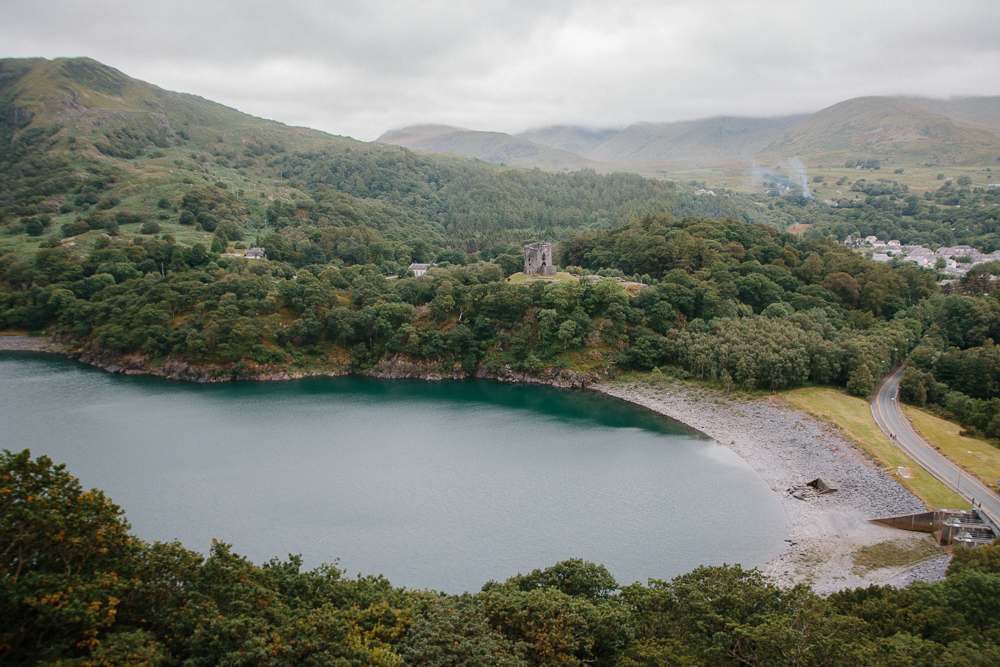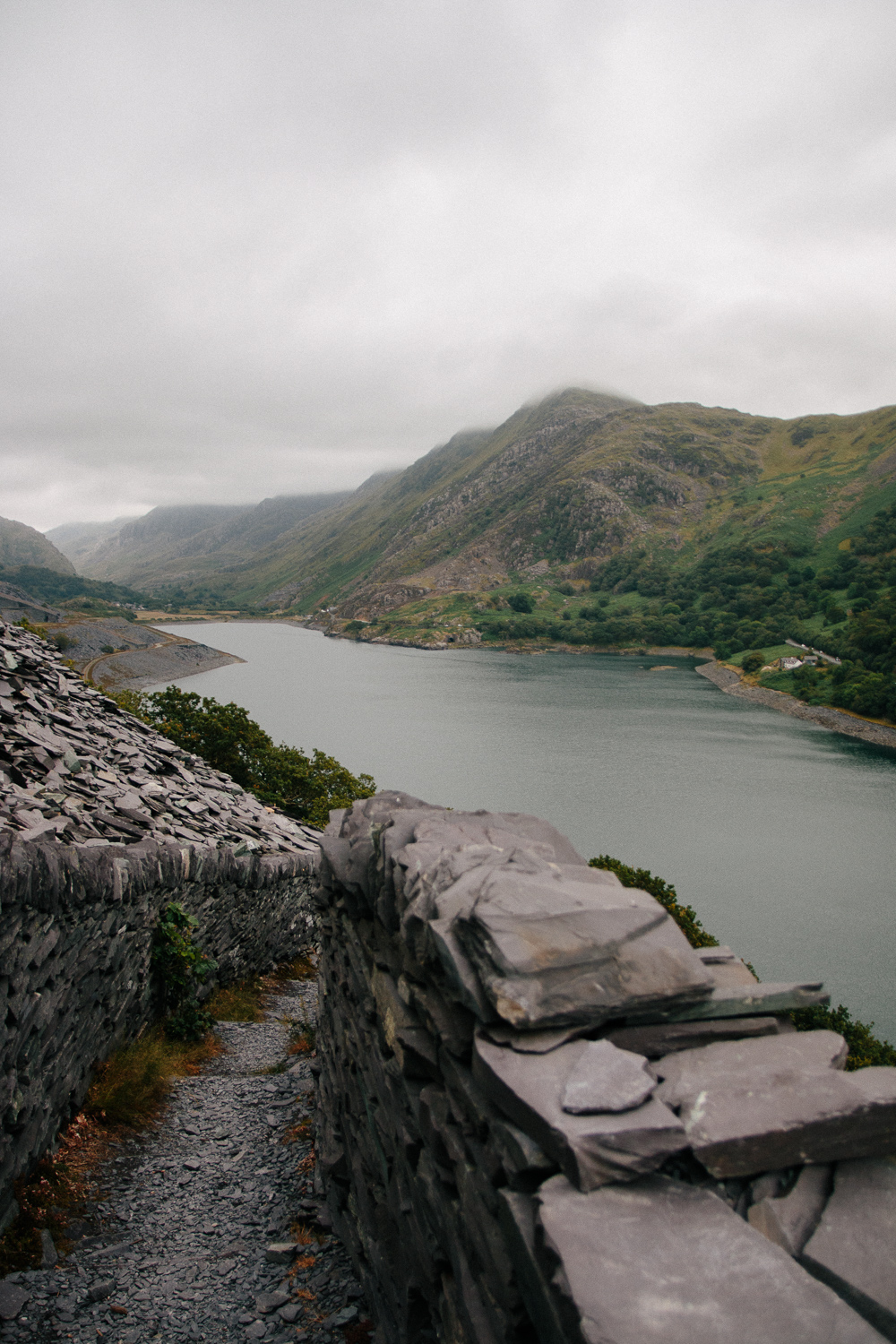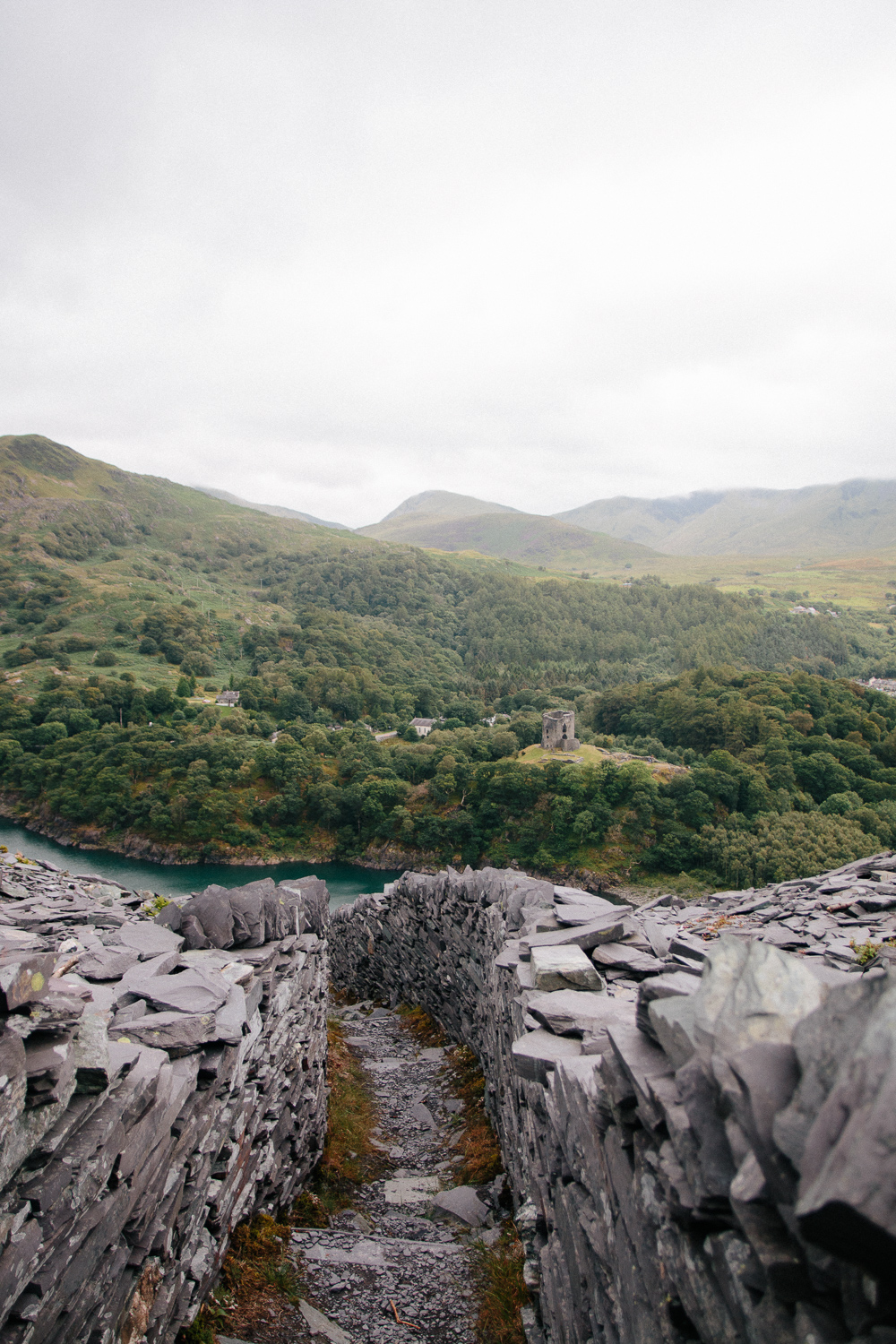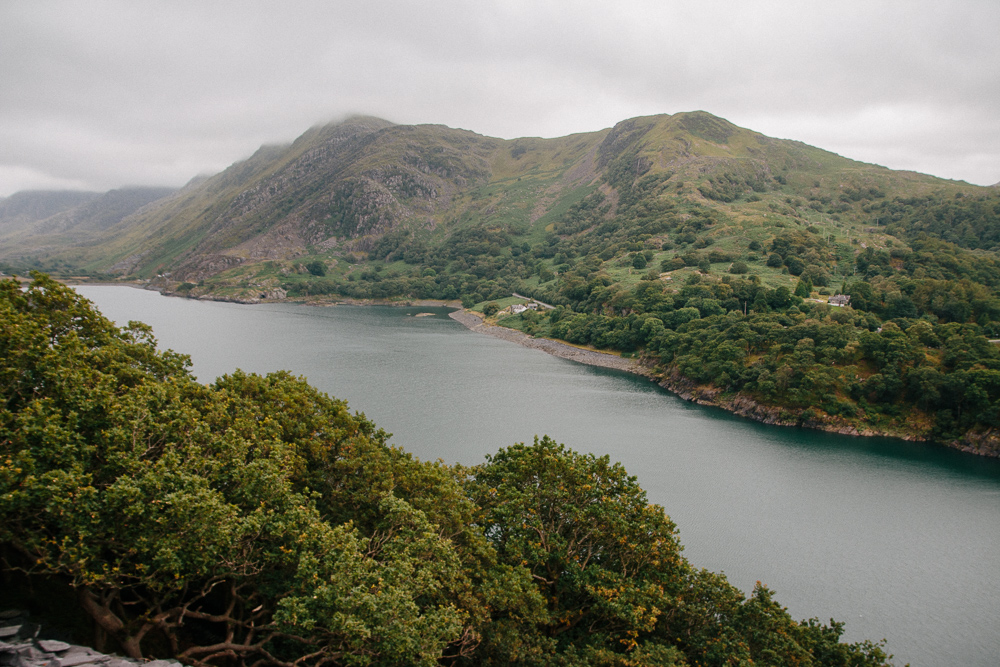 Snowdonia National Park
A few weekends ago, Shane and I headed to Snowdonia National Park in North Wales in our campervan for a quick weekend break. We set off on the Friday night after work, stopping for the night near Shrewsbury close to the Welsh border, before waking up super early to climb Mount Snowdon. Well, we didn't really think it through very well and just how busy it would be.
We got to our planned carpark around 10am and found it was tiny and already full, so we ended up on a random road with nowhere to turn around. After driving for a good 5-10 minutes, we found a layby to pull over into and figure out our next steps. We couldn't decide and were a bit bummed about the whole situation. The clouds were super low, the weather wasn't as great as it was supposed to be and rain started, so we sat for a while, made some breakfast and just took in the views overlooking a lovely lake and disused slate quarry.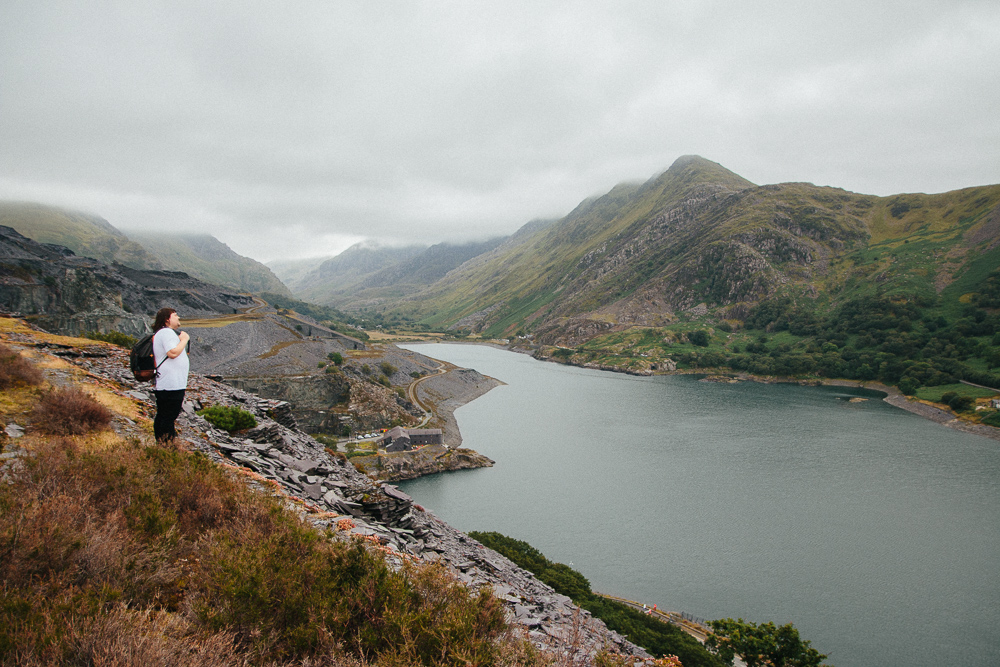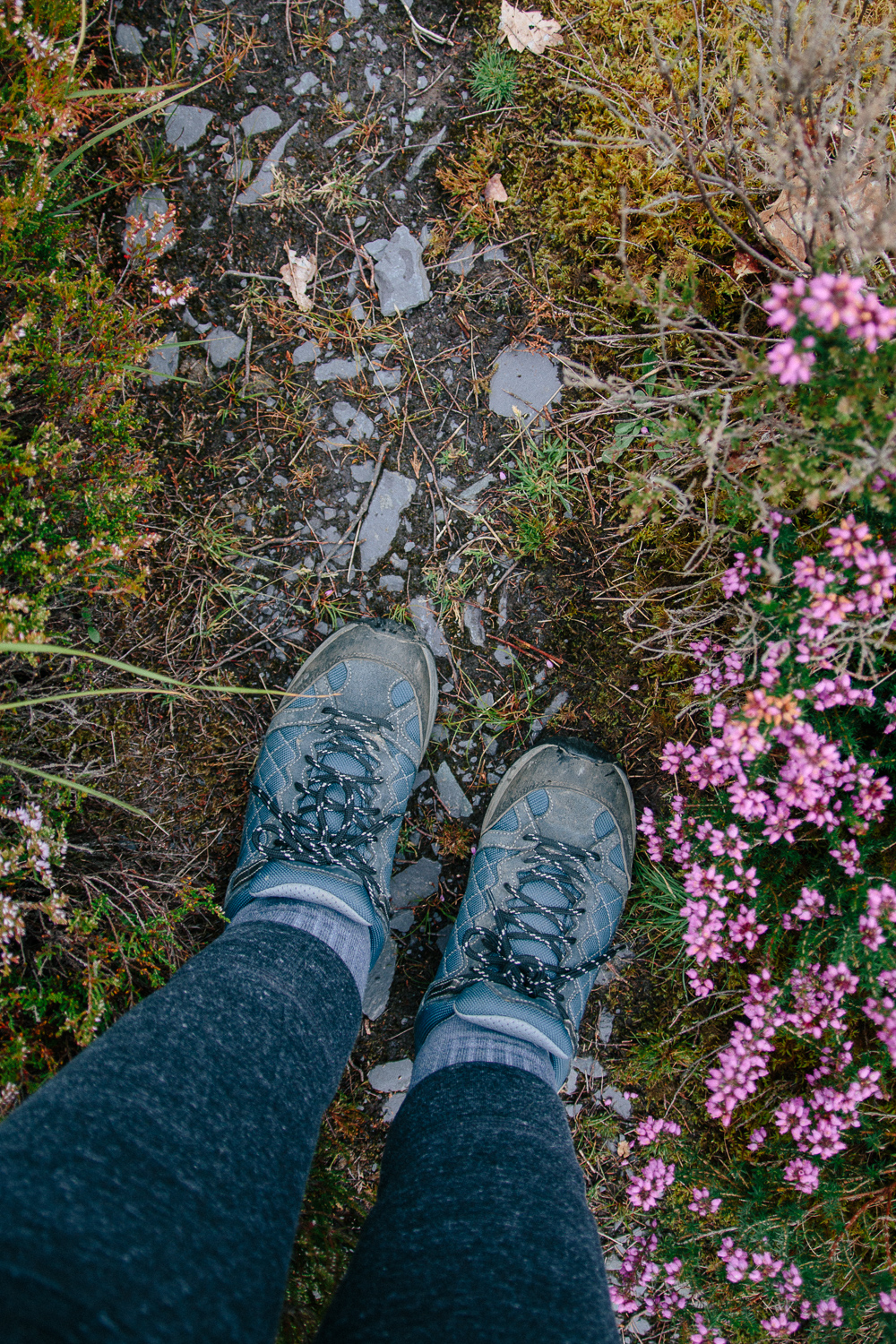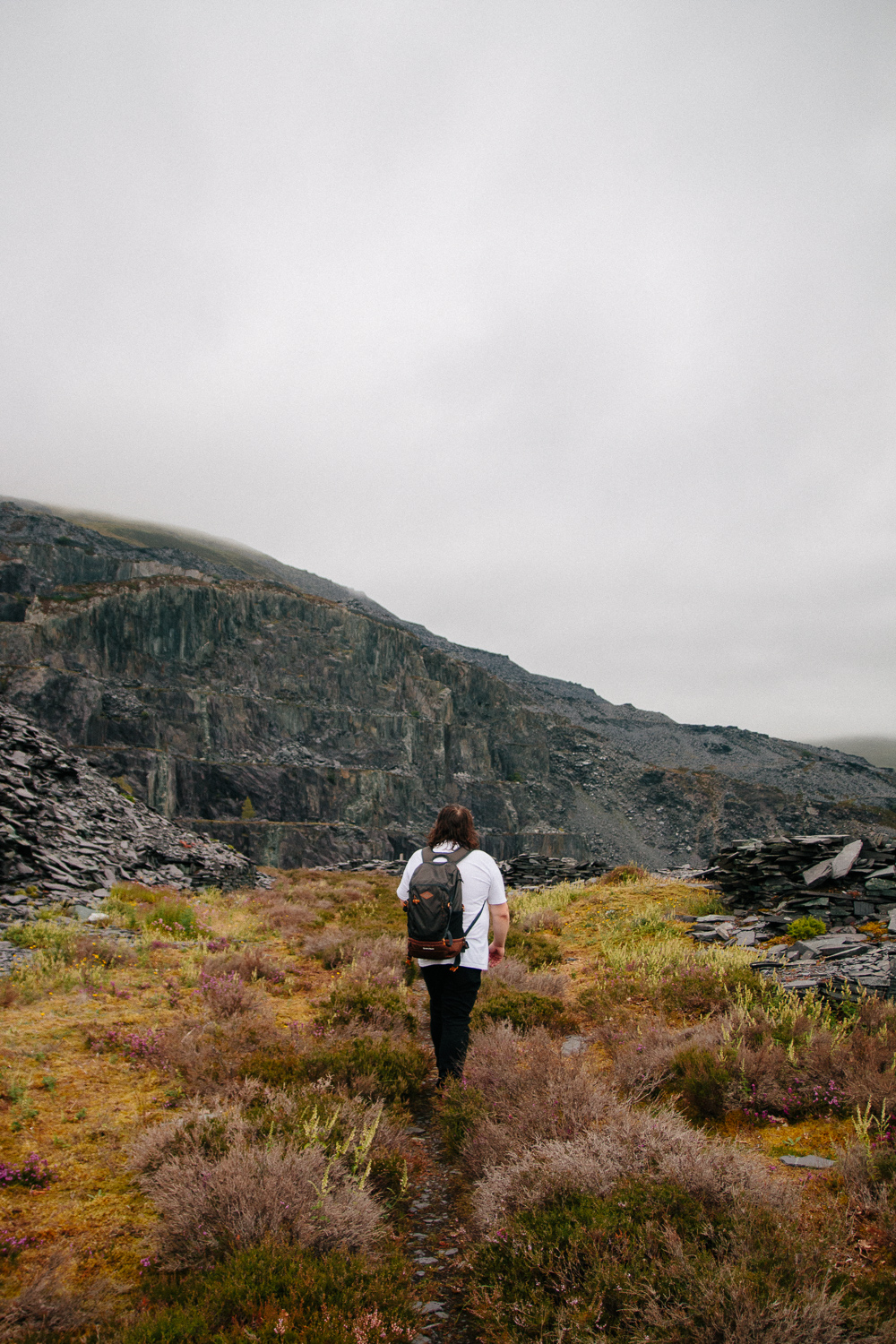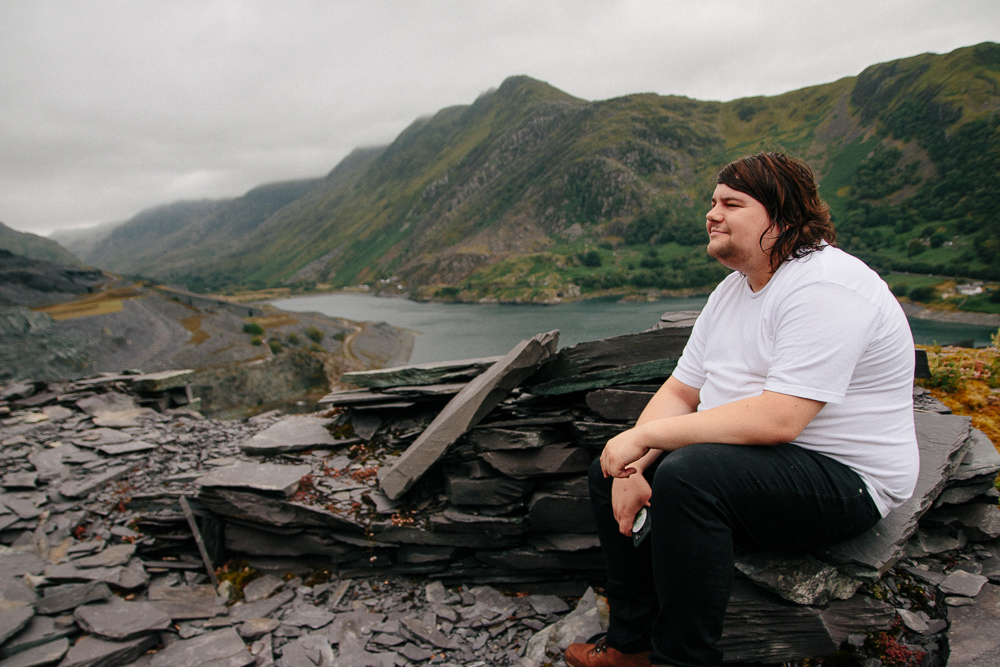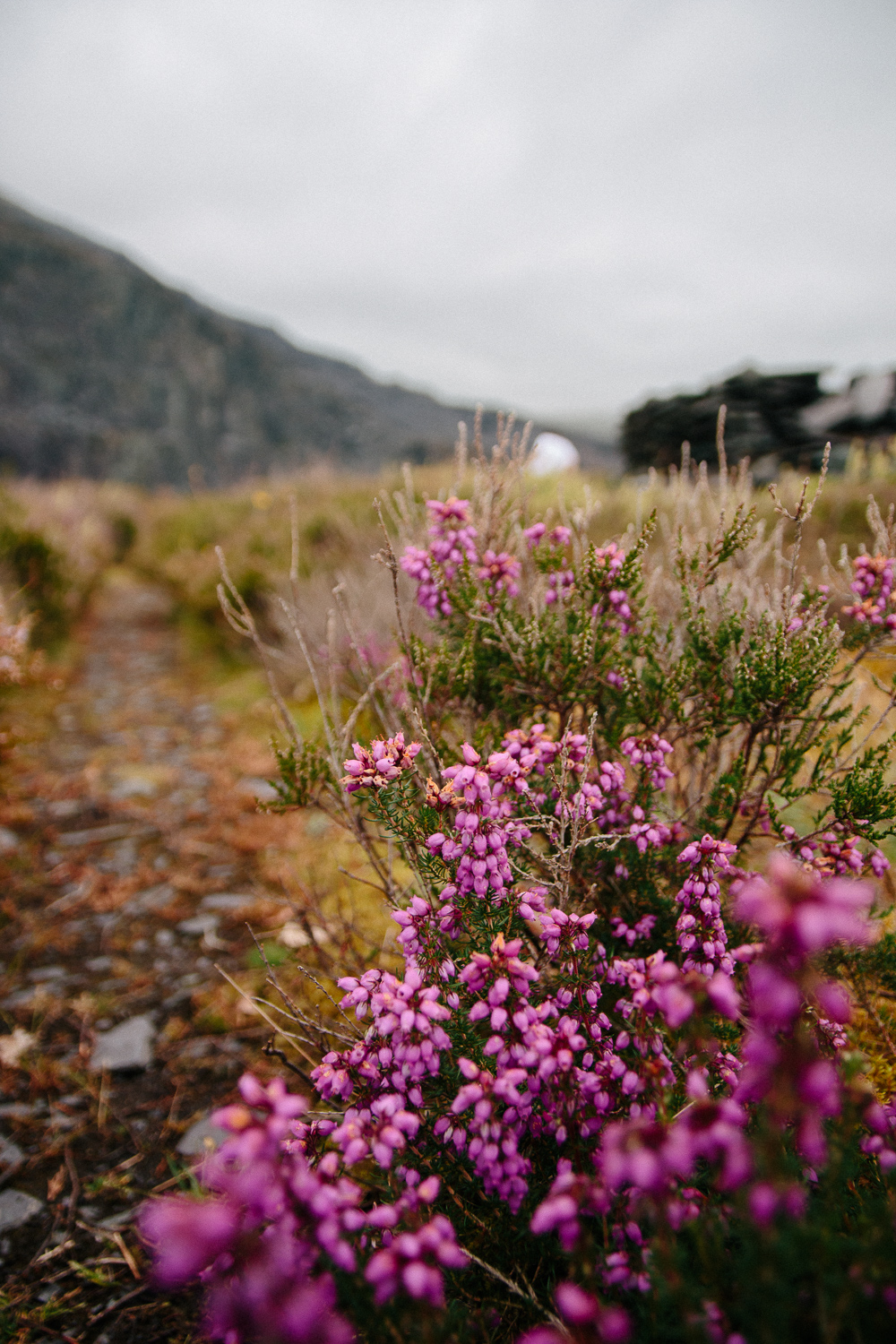 Dinorwic Slate Quarry
After a while of sulking, we spotted a few hikers in the quarry. I googled it and saw the views from the top looked amazing from the top, looking down over the lake, so we decided we'd try hike there instead.
When it was in use, it was the second largest slate quarry in the world behind Penrhyn Quarry (which you might have heard of as being the home to Zip-World – the worlds fastest zipline). The quarry was opened in 1787 and mined up until it's closure in 1969 due to industry decline and difficulty to remove the slate due to a number of slate slides from dumps through the years. At it's peak, the quarry was the workplace of over 3,000 men, but that declined to just under 2,000 by the 1930's.
Today, the quarry is now partly used as a Power Station. You can still ride on the railway that used to be in operation to take the slate from the quarry, which is a scenic route along the northern shore of the lake at Llanberis. One of the quarries is now used as an adventure sports centre, with rock climbing and scuba diving on offer, with depths from 6m to 18m.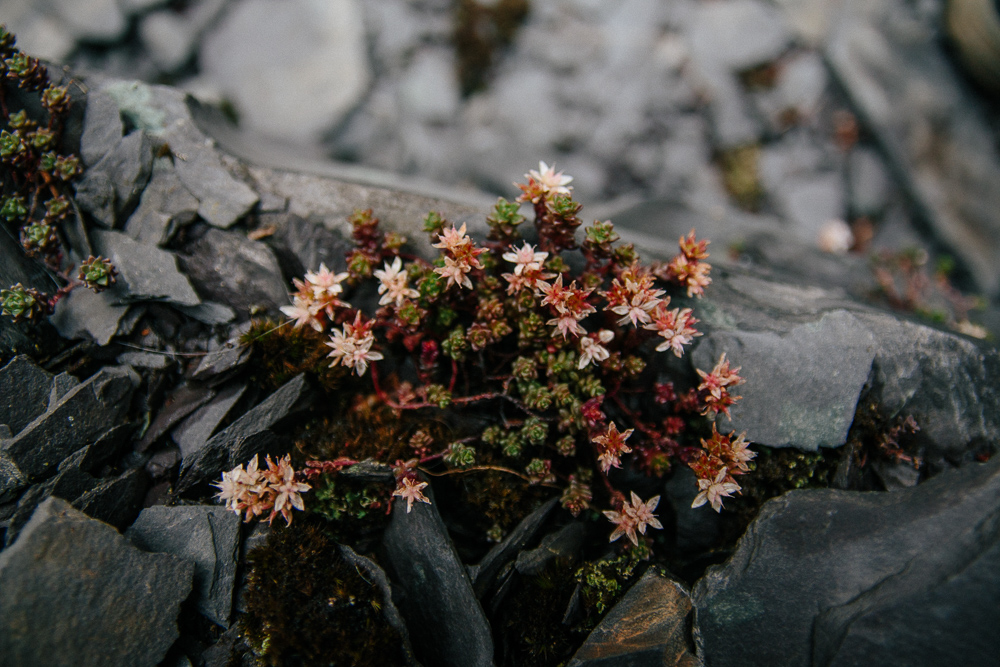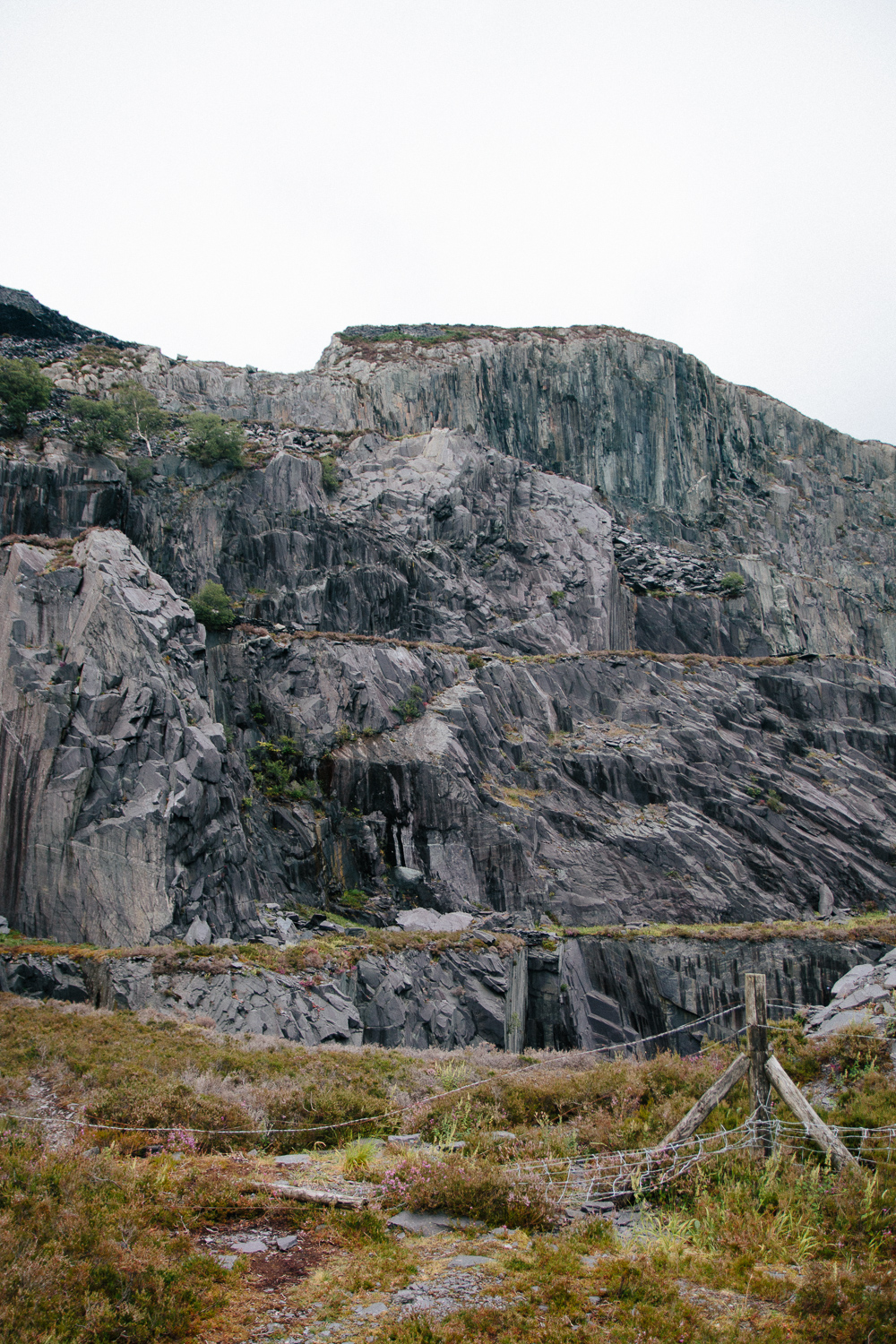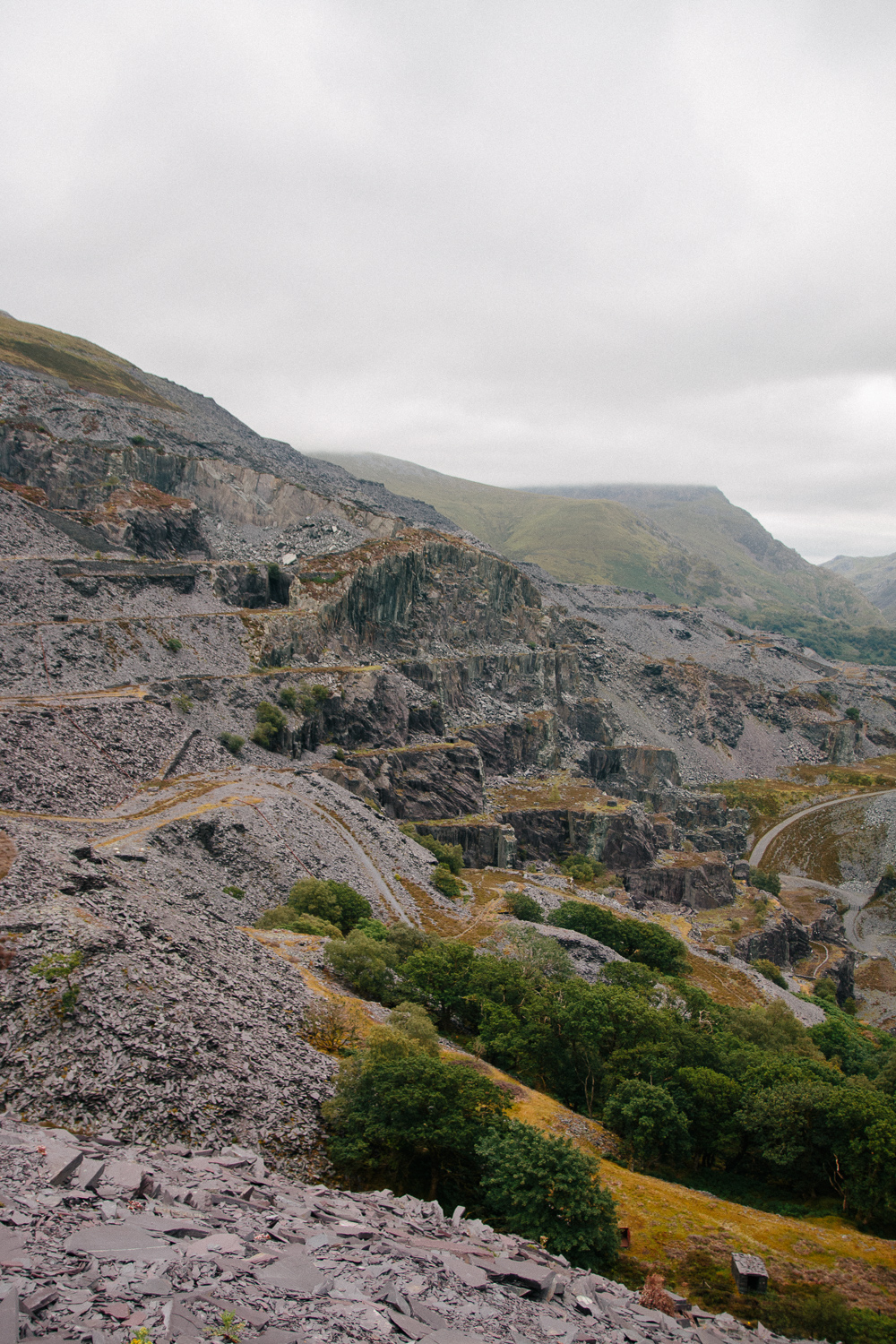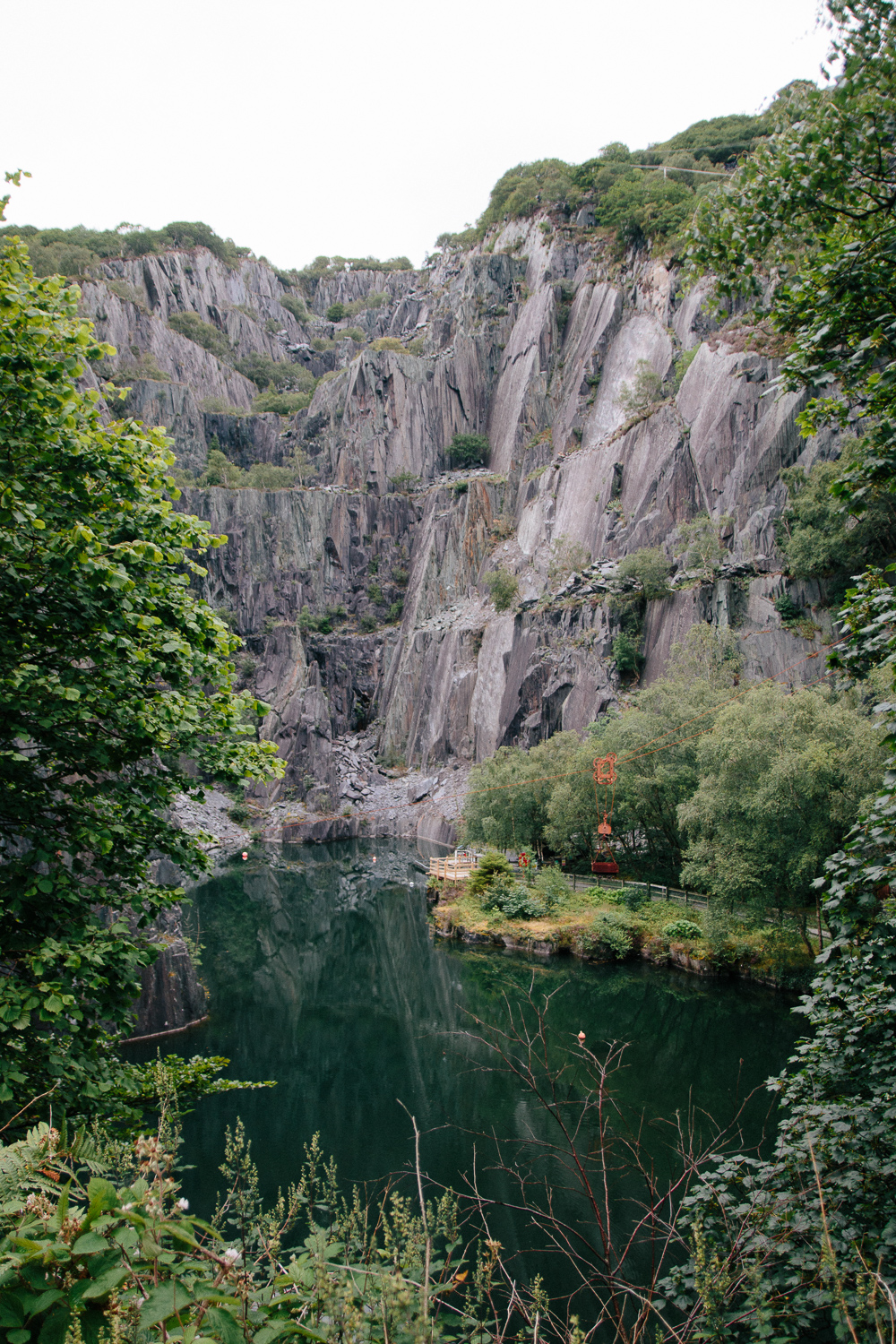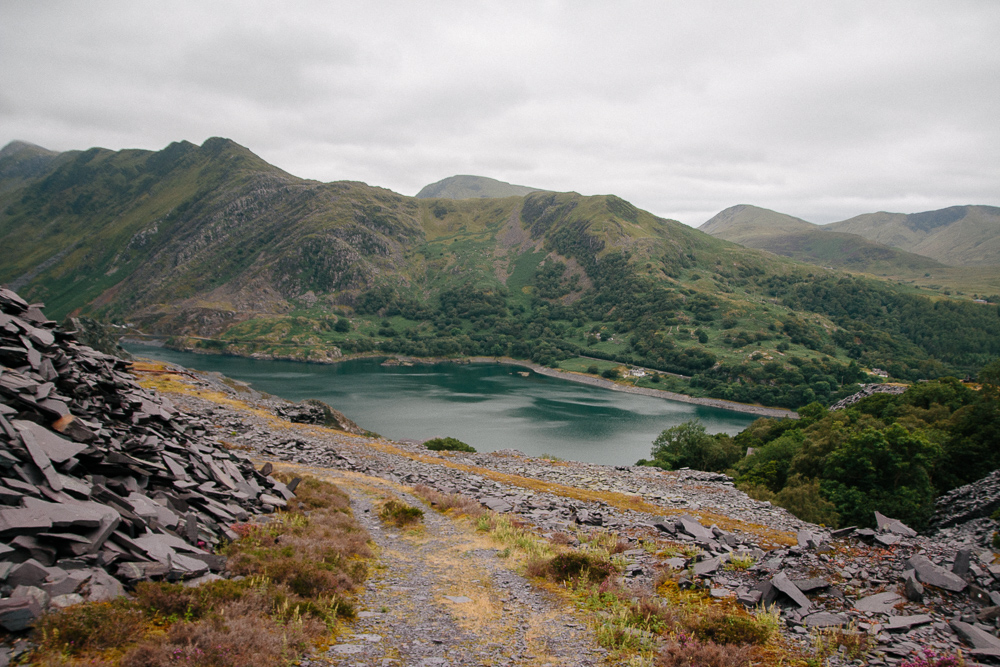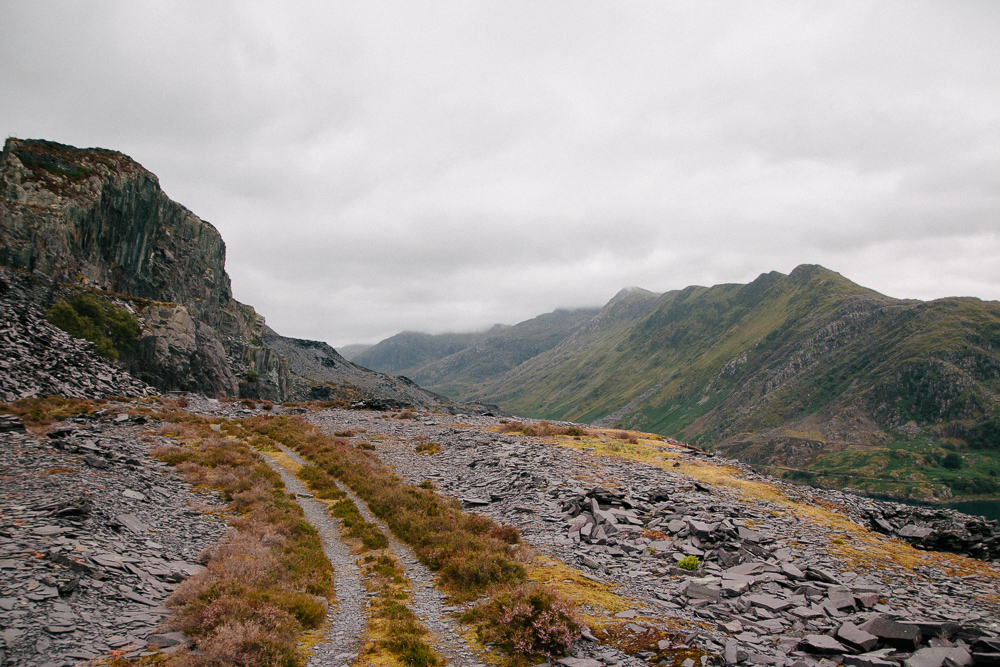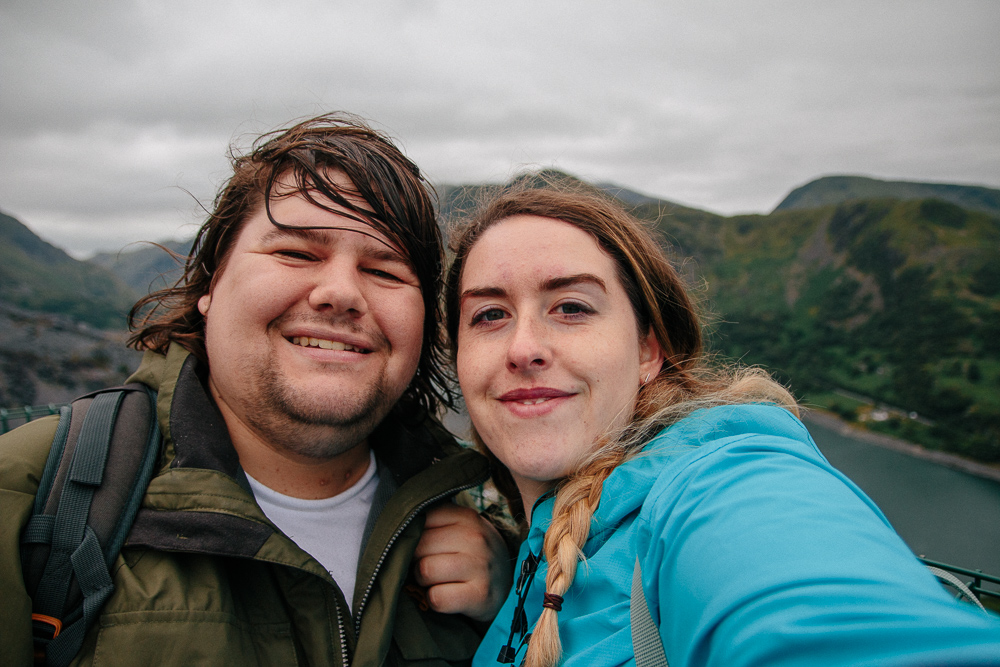 If you want to do the Dinorwic Quarry hike that we did yourself, you'll want to park in the Slate Museum carpark. There's plenty of carparking there, with enough room for campervans and motorhomes to park too. From there you'll want to walk back along the main road in, and turn left at the roundabout and start hiking up the trail which is marked.
It's a very steep hike, with gradients ranging from +29% to -44% (that was a shocker for sure). The first section of the hike is really steep, then it kind of flattens out with a nice rest spot, then it goes back to being super steep uphill, before being an intense downhill section where I was clinging on to trees to stop me sliding down, terrified my toenails were going to fall off (tmi maybe? haha). We ended up diverting off the course a little, and heading into the old quarry through the barracks area, which had lovely views over the lake below and then rejoining the official trail to visit the marked viewpoint.
If you're looking to only visit the viewpoint, which was our initial goal until we got a little lost, then the best place to park is the carpark just before you get to the Blue Peris Mountain Centre, the other side of the mountian. It's a pretty level walk from there, on a paved path, so it's really accessible too.
We really enjoyed it though, and it was definitely a workout! In the end we did just over 5km and I was dead by the end of it, so I'm really glad we didn't do Snowdon in the end as I think I would have literally died halfway there haha! Maybe one day!
Follow
Save