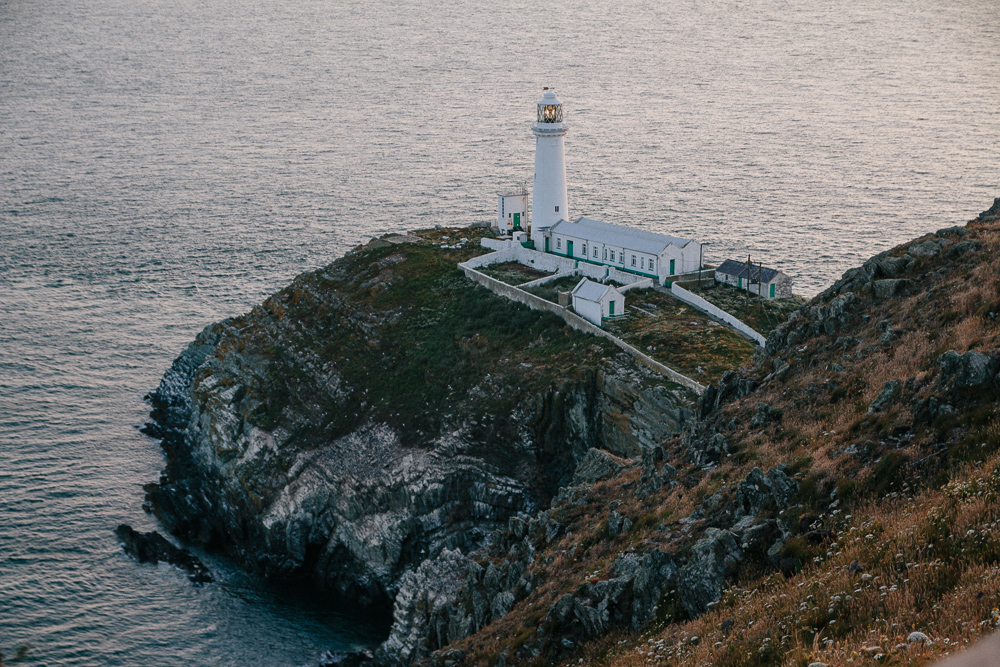 South Stack Lighthouse
After spending the day hiking around old disused slate quarries in Snowdonia National Park, we headed off to one of my favourite places to watch the sunset – South Stack Lighthouse. We actually visited a couple years ago in our van when all it had was a bedframe, airbed and camping stove, but as we had no proper facilities, we didn't stay until sunset as we wanted to get back to the campsite in time.
This time, we stayed the night (but I've since heard that they've put up no overnight parking signs which is so sad) and it was amazing to sit and watch the sunset. We actually had pretty rubbish weather earlier on in the day, with drizzle and low clouds over the mountains, but as we headed further west to Anglesey, it brightened up a bit and by the time we arrived for sunset, the sky had cleared!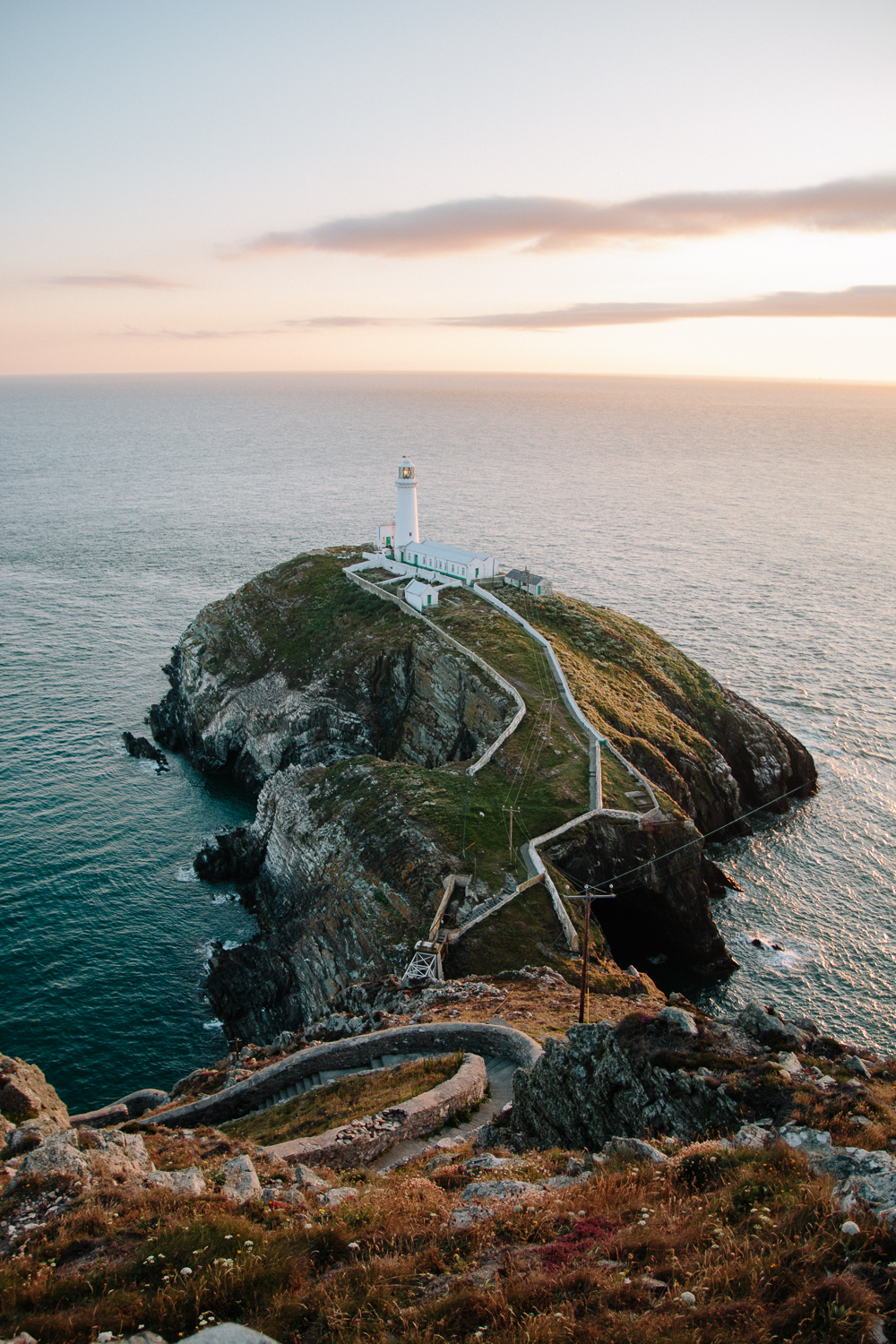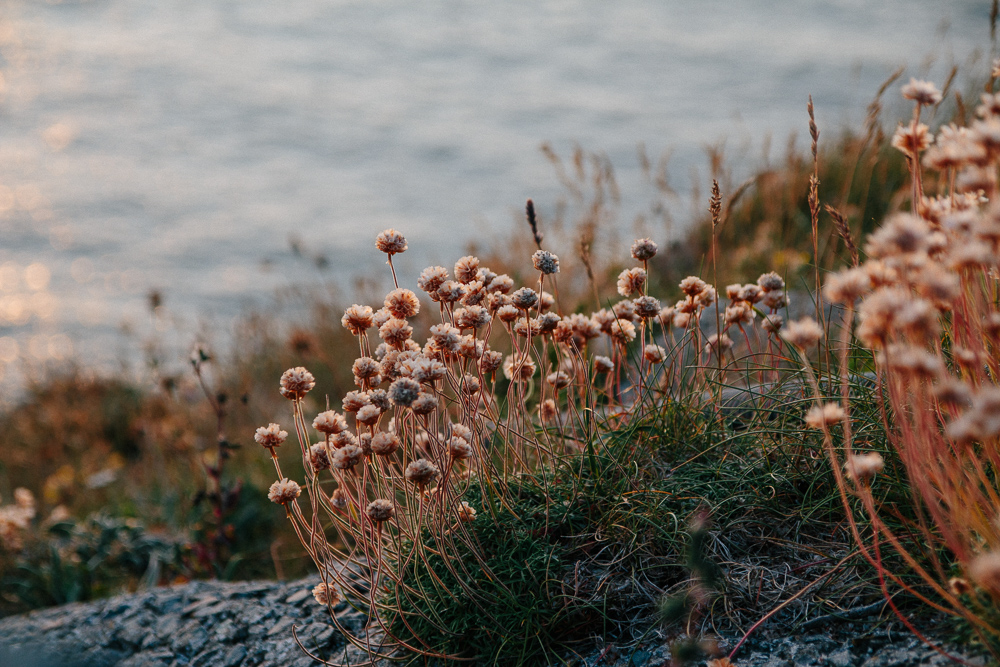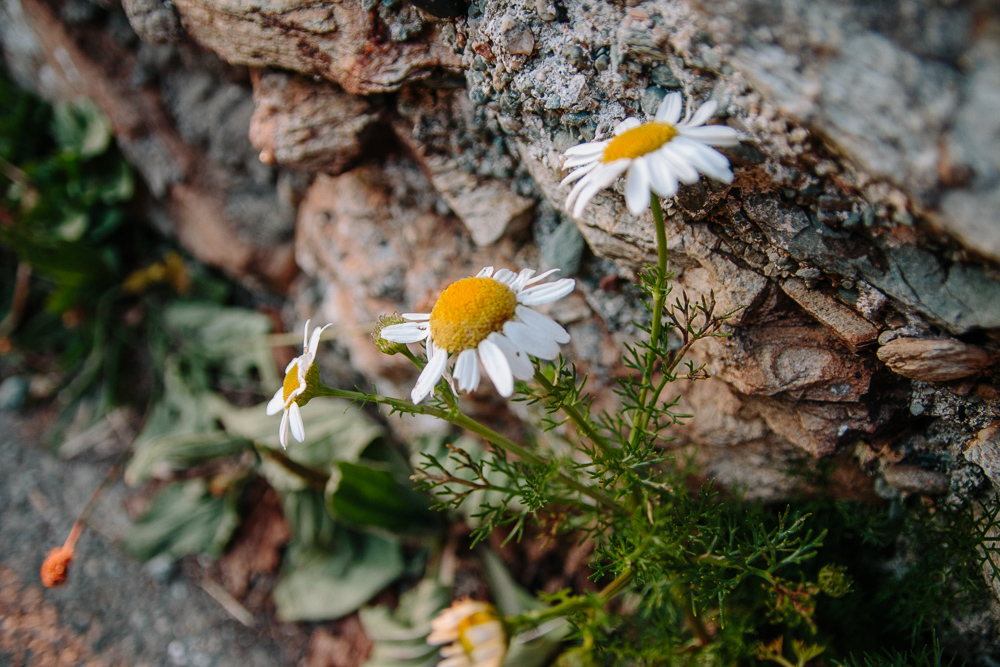 I was planning on sharing the photos of the entire day with the quarry hike all in the one post, but I just loved these so much that I thought they deserved their own little post. I'm actually so proud of them and they're some of my favourite photos I've taken yet! The glow of the warm sunset in the sky hitting the water and the cliffs created the most amazing glow everywhere, which turned to a really deep red just before it dipped below the sea.
The lighthouse was built in 1809 on it's own little island – South Stack rock, that sits 30 metres away from the mainland of Holyhead Island, with cliffs up to 60m high. It's the most north-easterly point of the island, and guides ships on the Dublin, Holyhead and Liverpool route. The light can be seen up to 44km (28 miles) out to sea, and was fully automated in 1984. During the summer months, you can actually tour the lighthouse – we've always visited after closing hours, but I'd love to go up it at some point. You can see the opening hours here. It costs £6pp and £3pp for kids under 16. There's 400 steps down to the lighthouse, so a good level of fitness is required!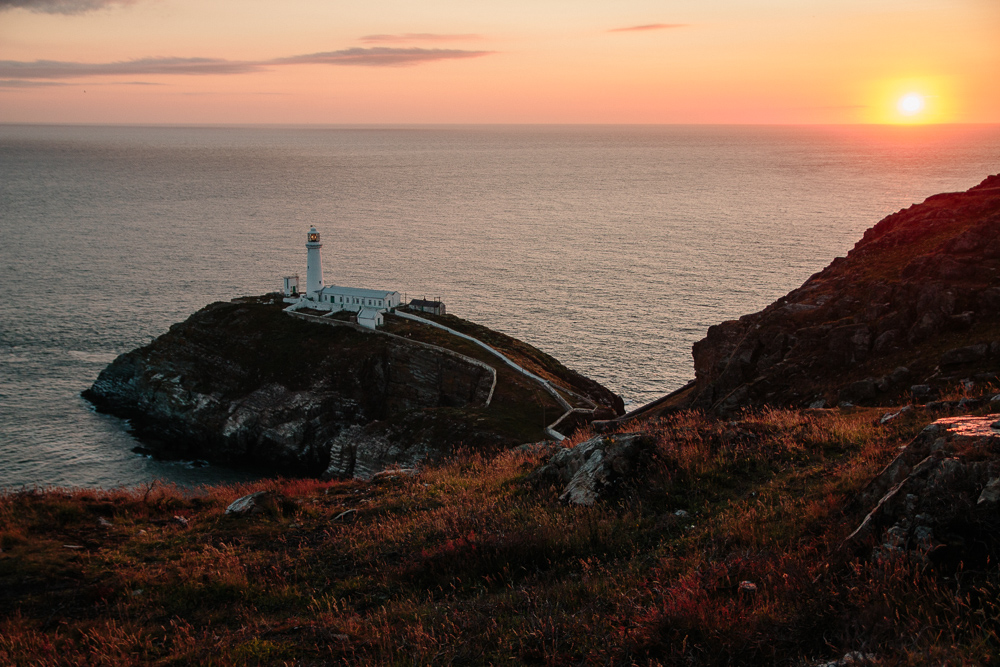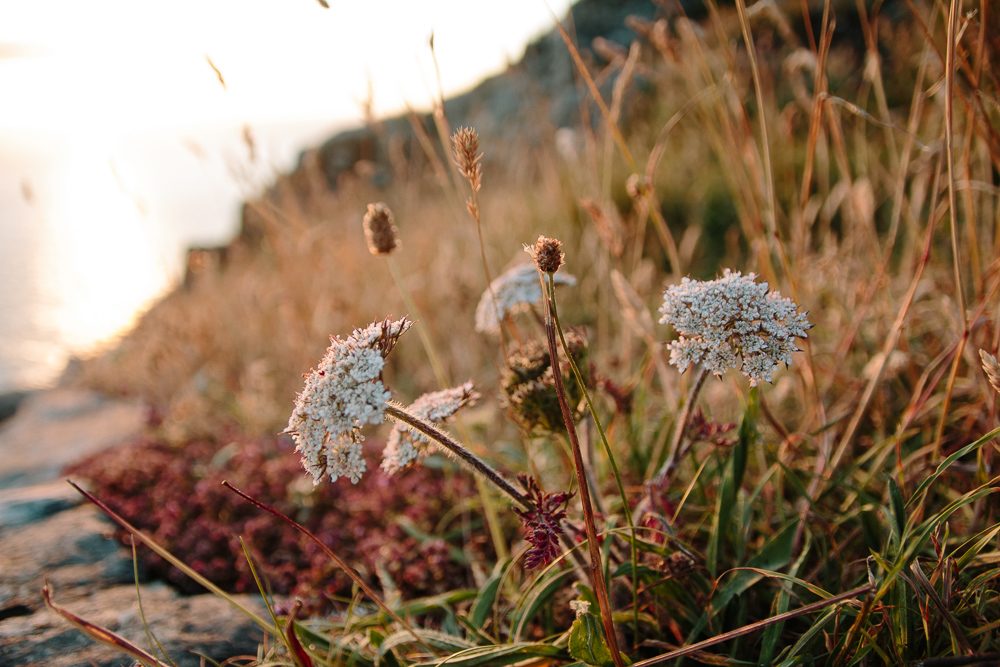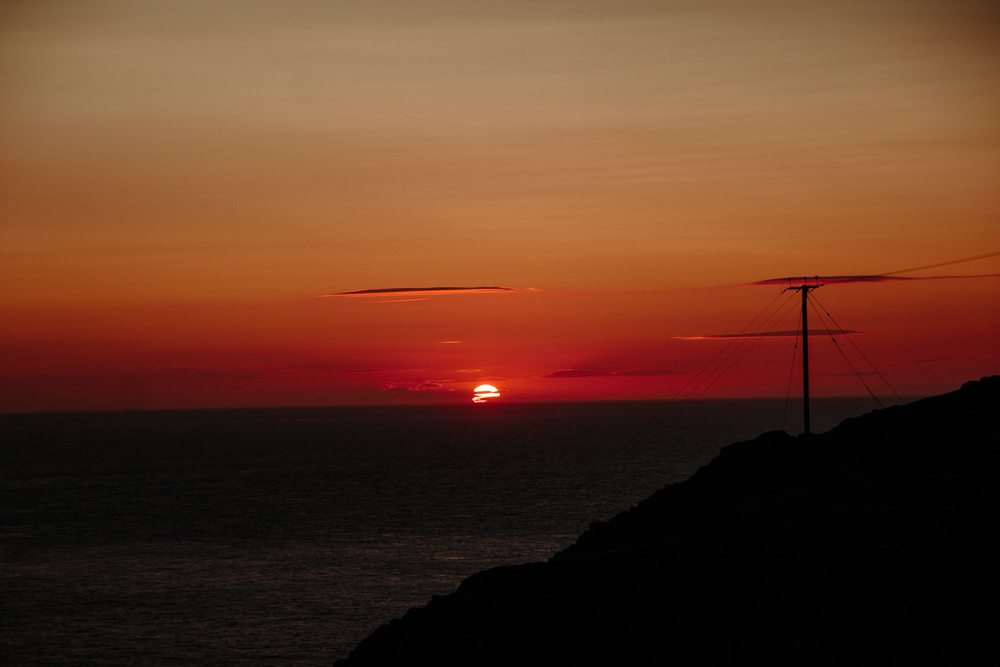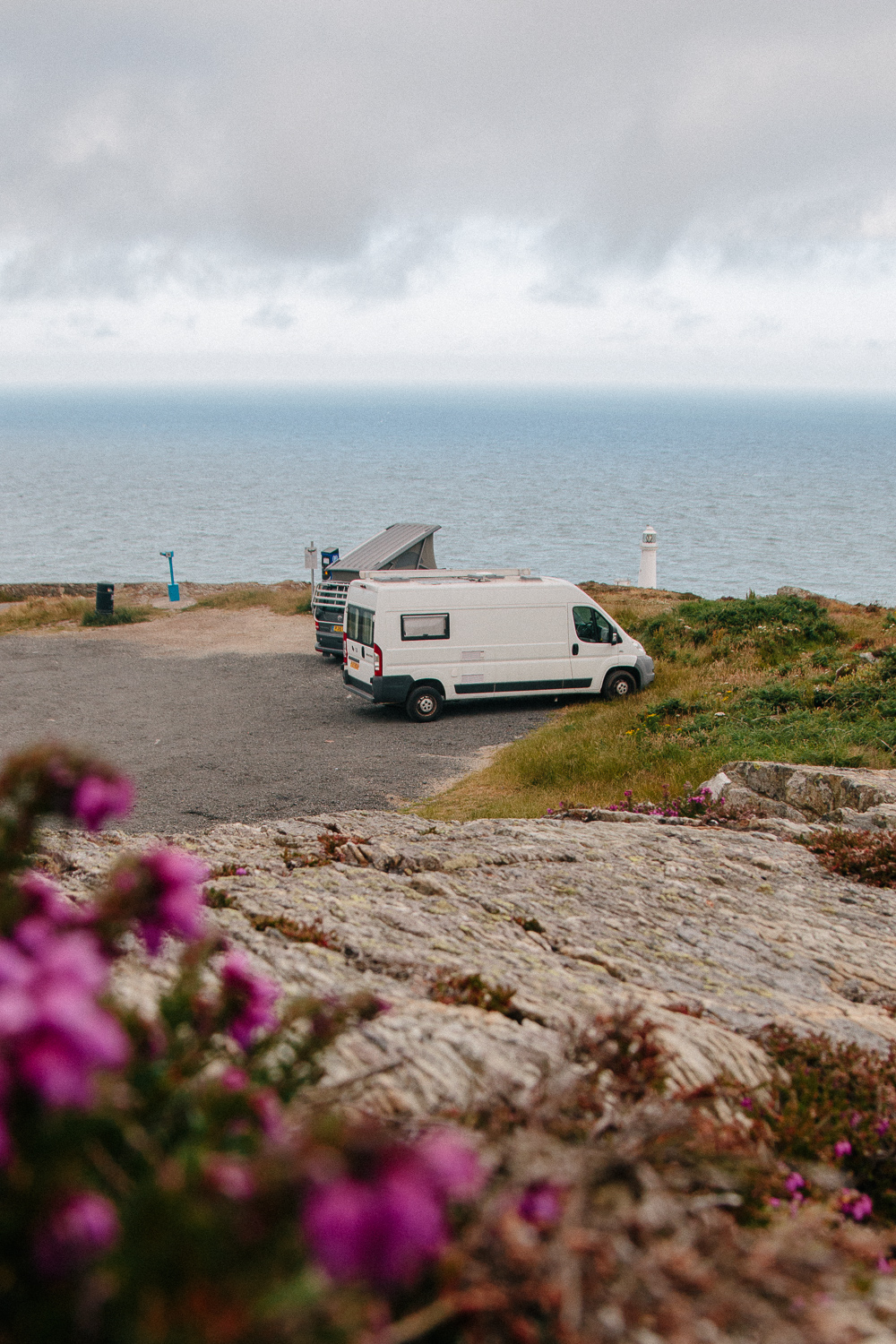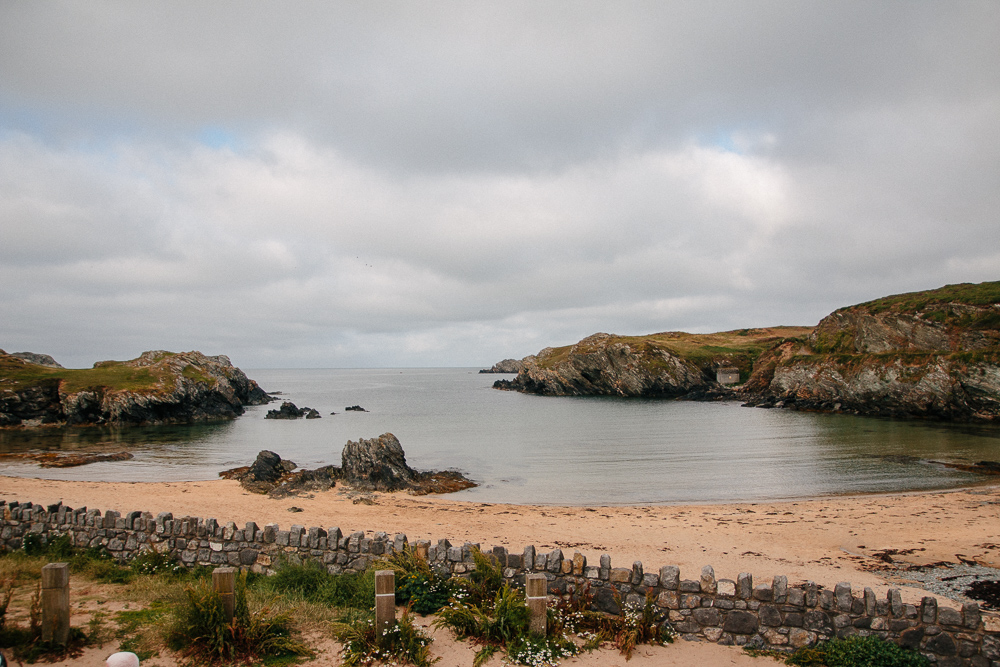 There were so many people there for sunset – it seems like a really popular place! So after the carpark had cleared out, we headed back to the van to cook some dinner while the last remains of light lit up the sky in the most amazing deep orange glow. The next morning, we took a quick walk around the area, though it was a little more cloudy. I still managed to get some good shots of the van parked up though.
Afterwards, we took a slow drive around the rest of Holyhead Island – it's quite small. I wanted to pop to the beach and cook some breakfast but all the watersports people got there before us haha! Anglesey definitely has some of my favourite beaches in Wales though – I just love the cliffs that line them.
If you want to visit South Stack Lighthouse, the best way is by car – there's plenty of parking, but they do charge now. It's a 10 minute drive (3.2 miles) from the town of Holyhead. I can't see any up to date information about busses, so it might be worth contacting the visitors centre for more info on that one, though if you're really into hiking then I guess it's a walkable route at 6.4 miles roundtrip.
Have you been to South Stack Lighthouse before? What's your favourite lighthouse?
Follow
Save