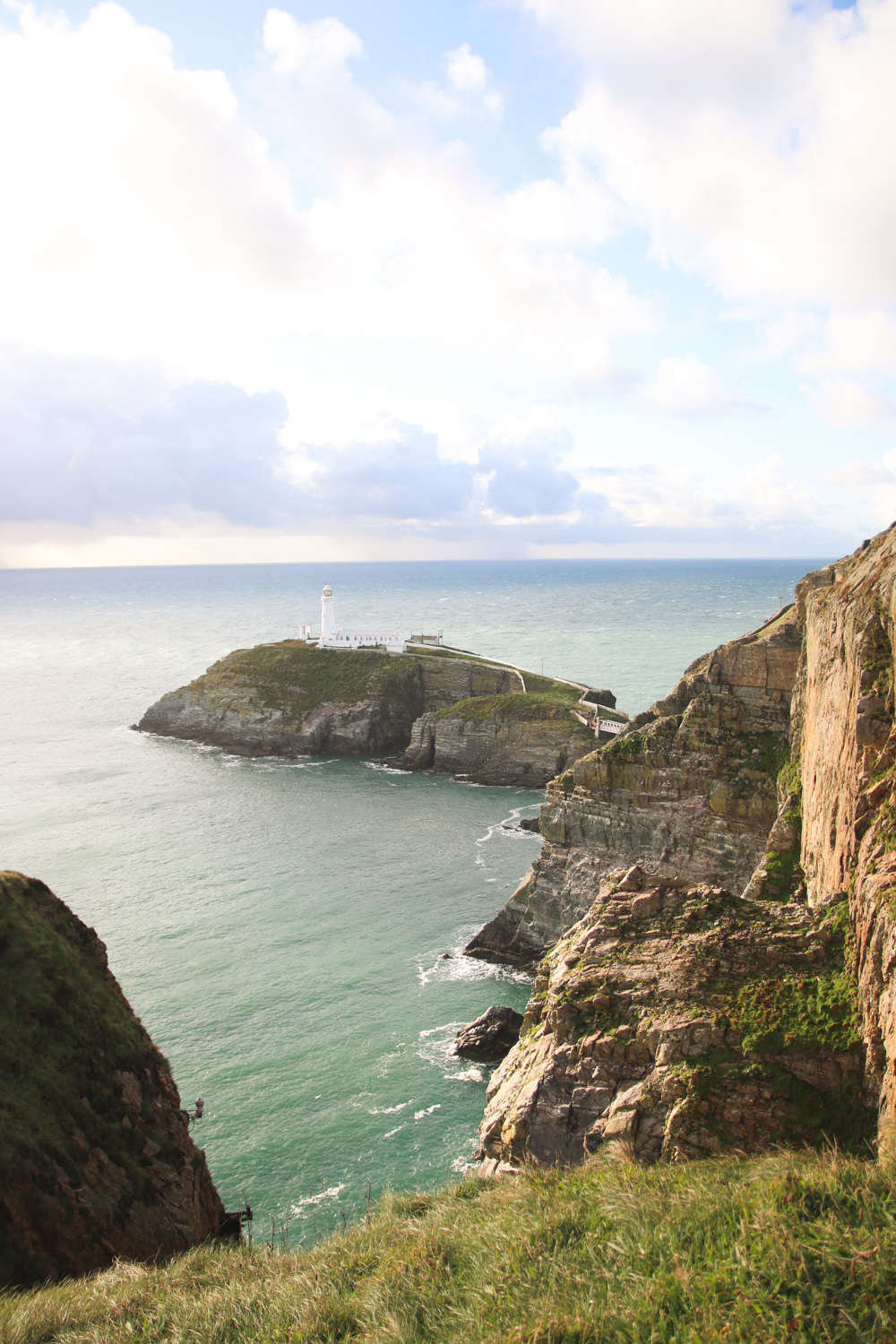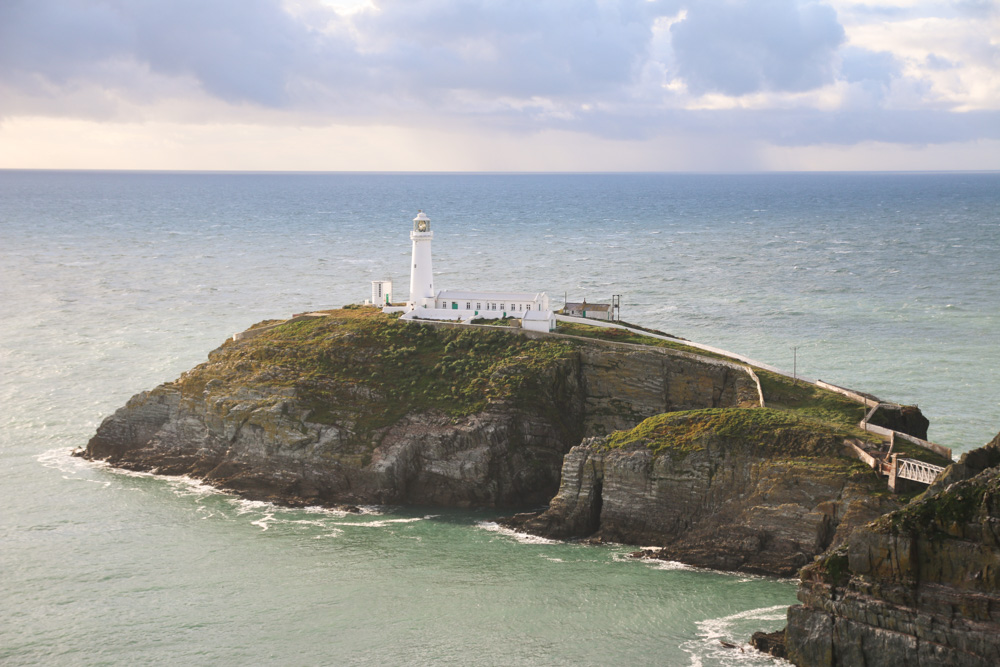 Save
Save
South Stack Lighthouse
So, you know how I have a bit of a crazy love for lighthouses? Well, on our second day in Wales, we managed to tick two off my list! We saw Twr Mawr Lighthouse when we went for an amazing walk along the beach at Ynys Llanddwyn, then after heading to our second campsite and going off in search of dinner, we decided to stop and watch the sunset at South Stack lighthouse which was only about a 20 minute drive from the campsite.
We walked down the cliff and along the coastal path to the steps to the lighthouse (there's 365 of them), and the views were stunning! I couldn't get over the size of the cliffs towering below with the waves crashing up against them. The lighthouse is actually on an island, and I loved the view looking across to the island with the bridge in it.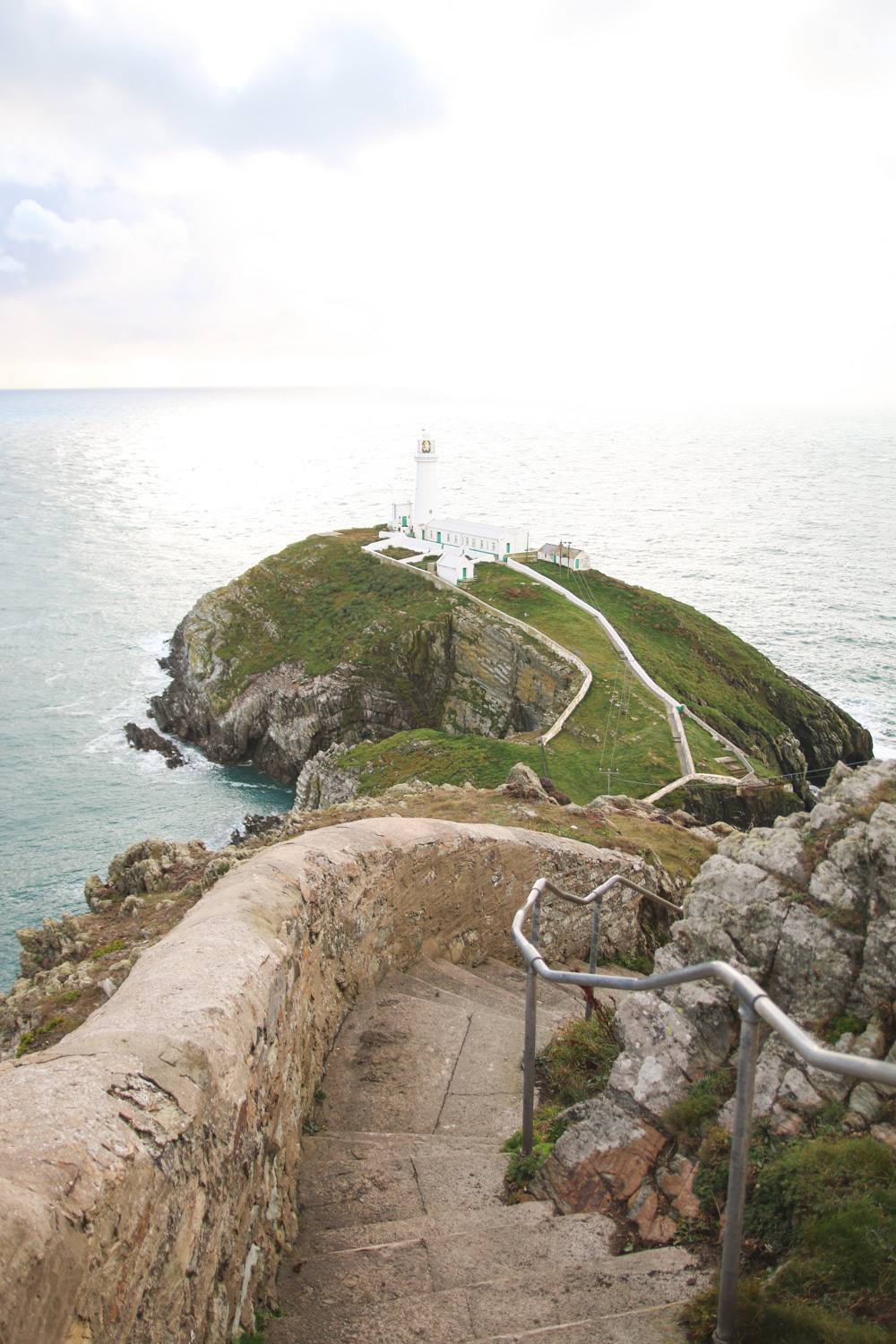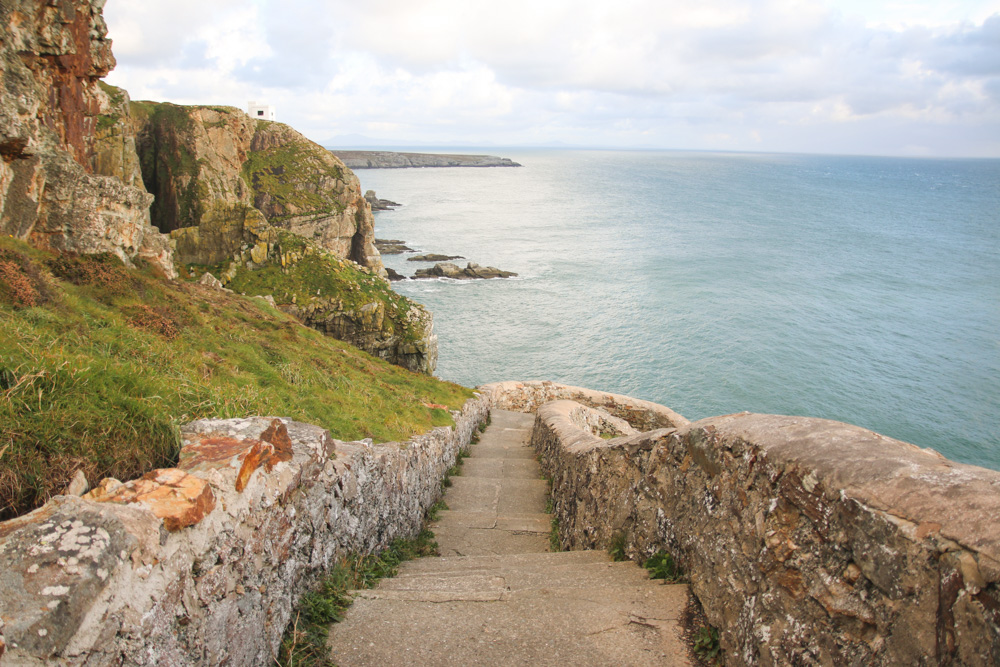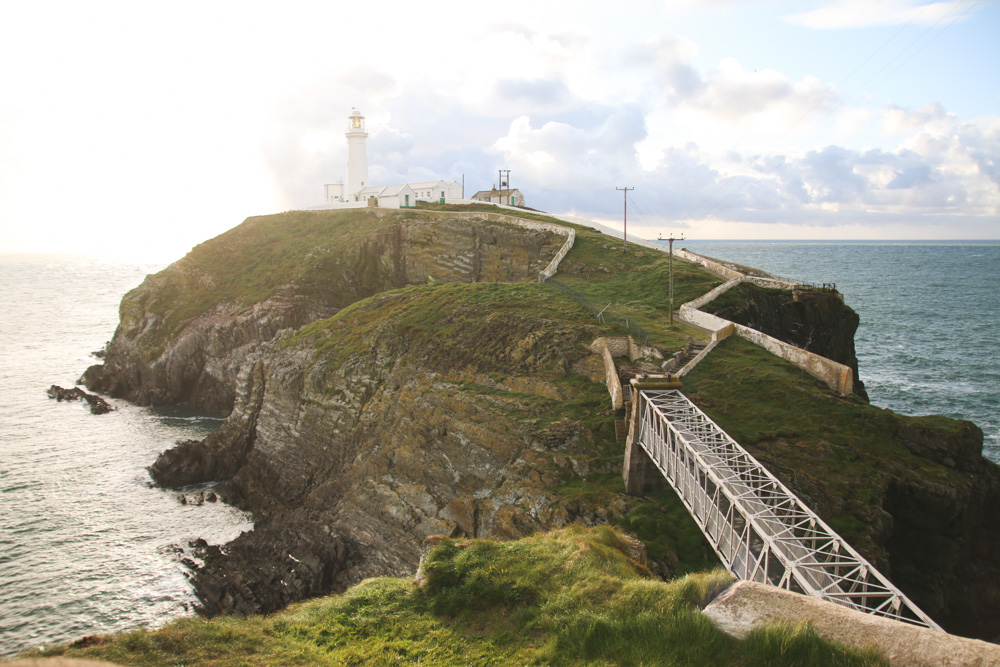 Save
I'm not going to lie, those steps were a killer! Going down was fine, but getting back up I was literally having to stop every couple of steps (not even an exaggeration). That's when we decided that there was no way we were climbing Snowdon the next day!
You can actually cross the bridge and visit the lighthouse, but only when it's open – make sure you buy your tickets before heading down (there's a visitor centre there, so I'm assuming you might buy them there, though there's no info on opening times on the lighthouse website). The views were really nice though, and we really wished we had a drone at that point!
We didn't stay long as we wanted to get settled at the campsite and find some dinner, but I'm wishing we'd have bought dinner and ate it in the campervan at the lighthouse instead!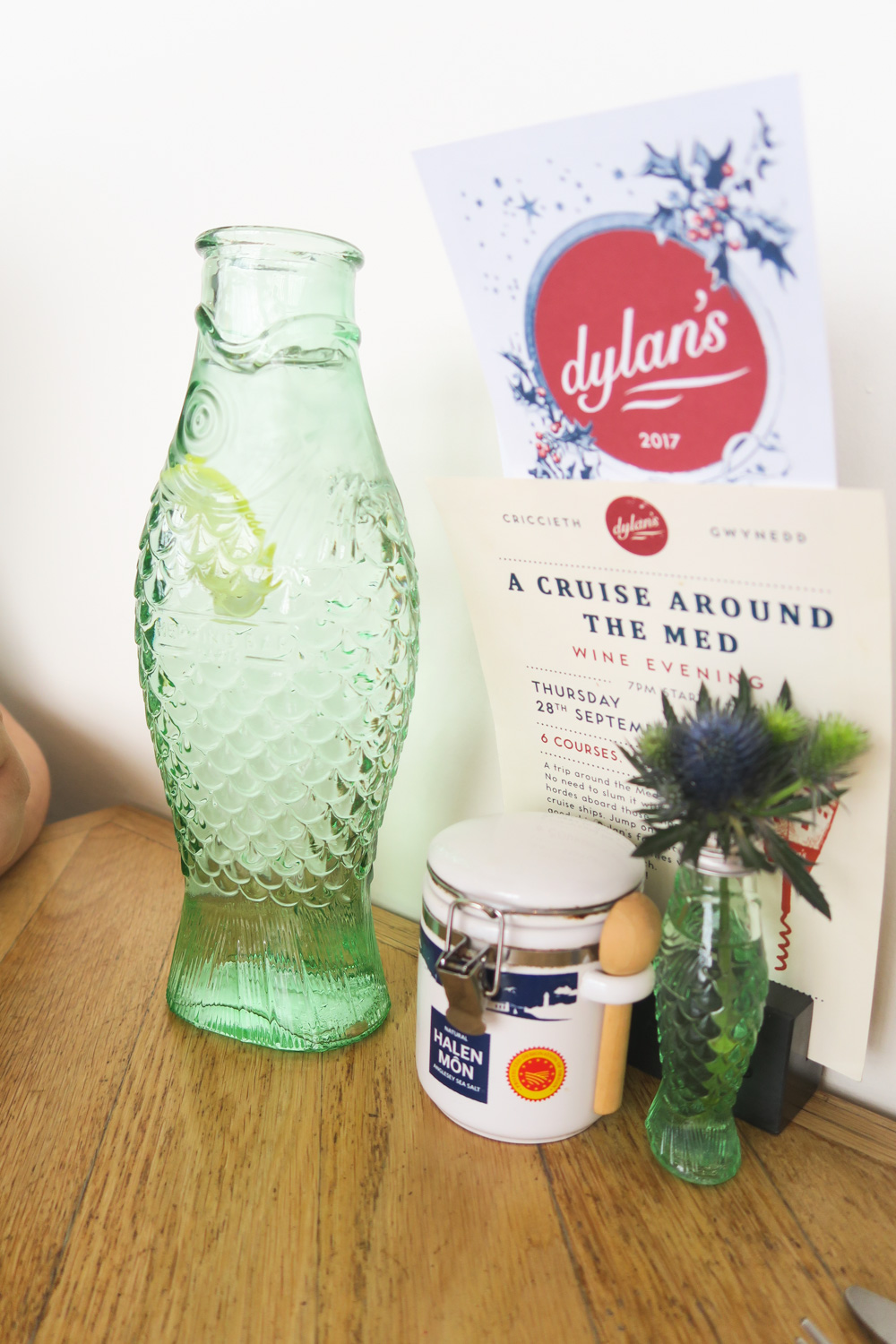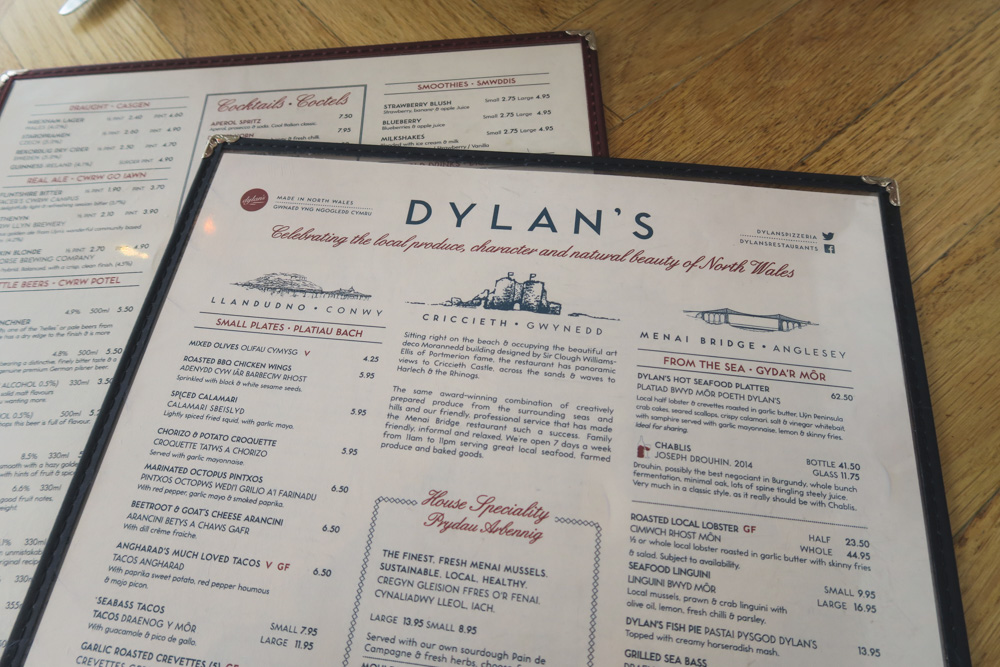 Save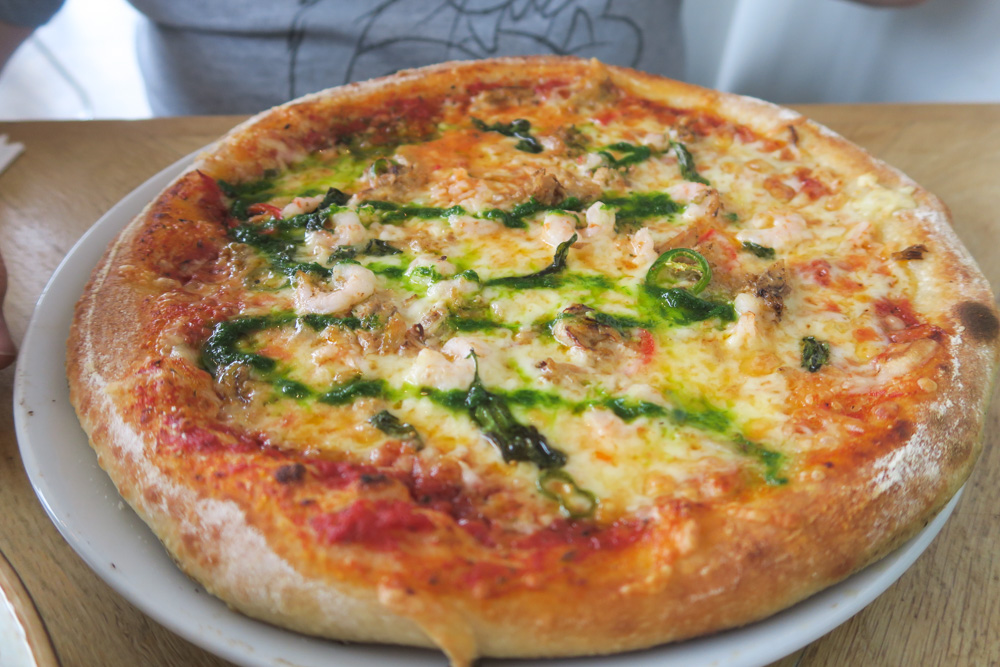 Save
Save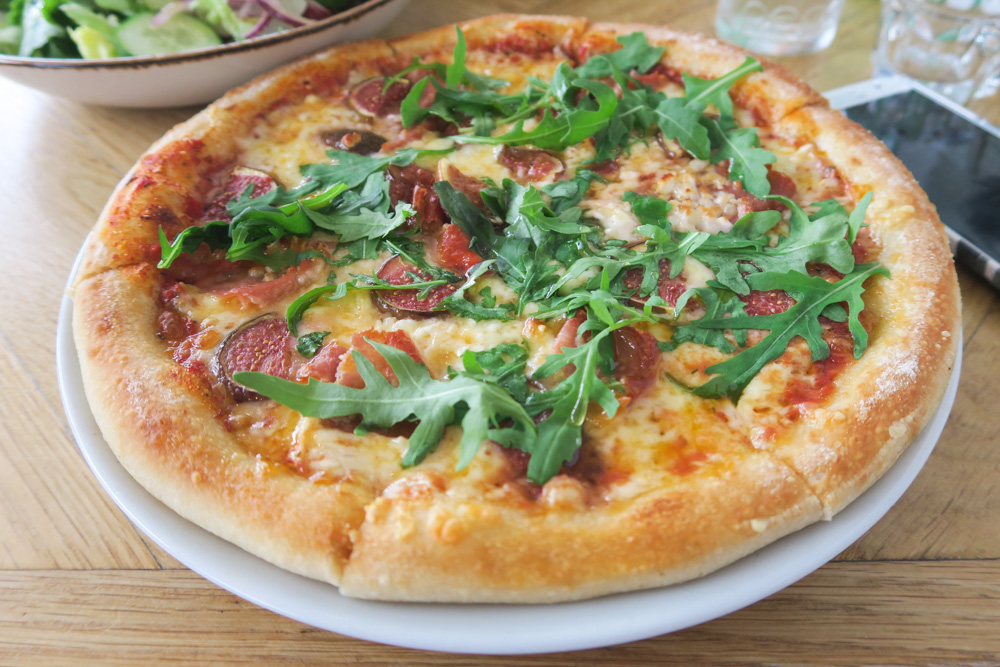 Save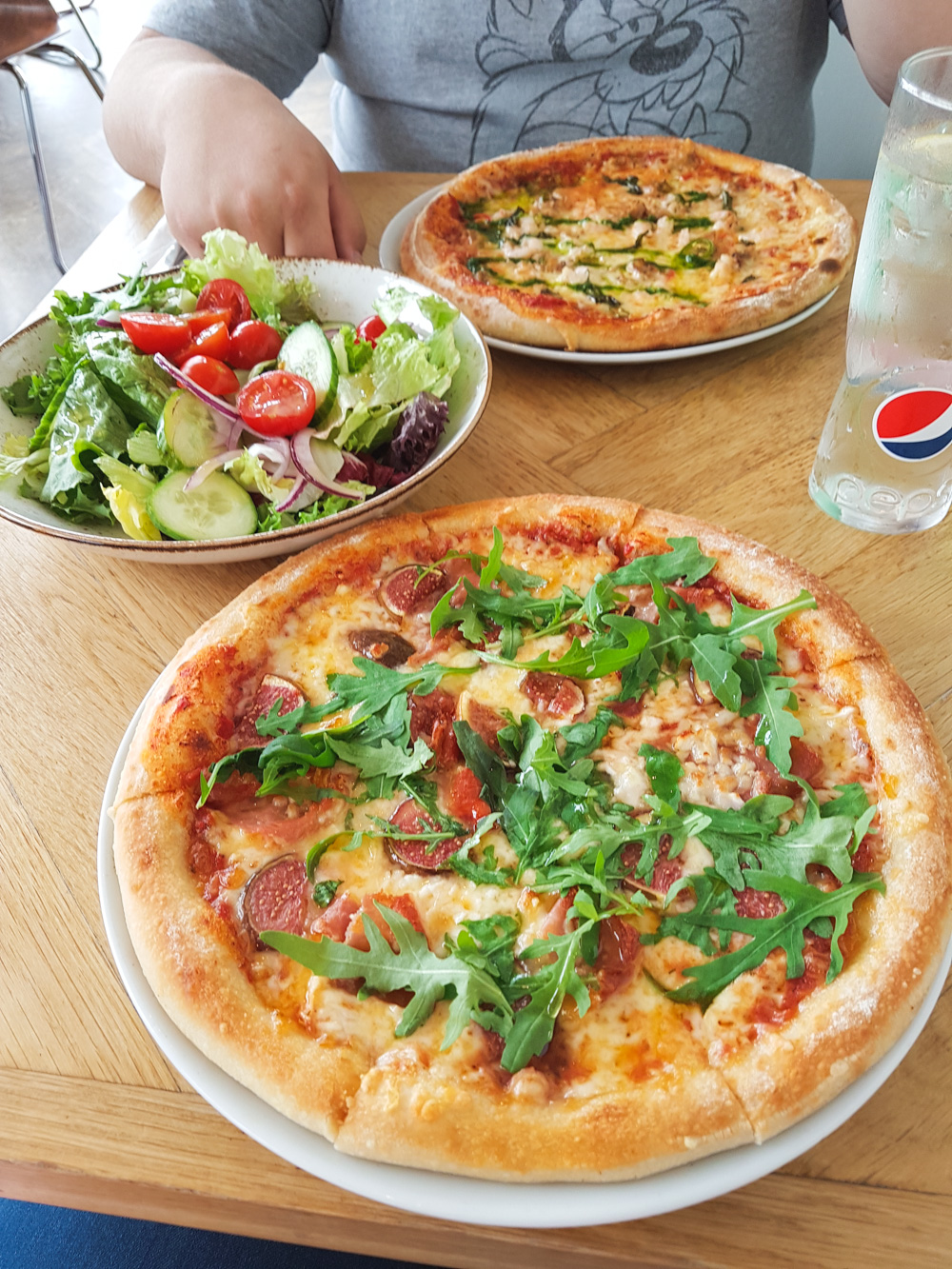 Dylan's Restaurant
So on our last full day in Wales, we headed for lunch at Dylans Restaurant. There's a couple locations around the Anglesey area, but since our next campsite was near to Cricceith, we decided to eat there. It's right by the beach with amazing views over to Cricceith Castle, so we took a little walk along the beach afterwards.
The smells inside the restaurant were amazing and I struggled to decide what to get because there was just so many things on the menu that I wanted – the mussels are supposed to be so good, but we both opted for a pizza each so that we could have half and half.
Shane ordered the seafood one, and I ordered the fig and goats cheese one and they were both so so good! Probably some of the best pizza we've eaten. I'd definitely recommend a stop at one of their locations if you're in the area, and the food was reasonably priced too!
That's a wrap on our North Wales posts! We definitely want to return though to hike Snowdon and explore more of the area, especially with a drone as the views were just amazing! Have you been to North Wales before?
Follow
Save
Save
Save
Save
Save