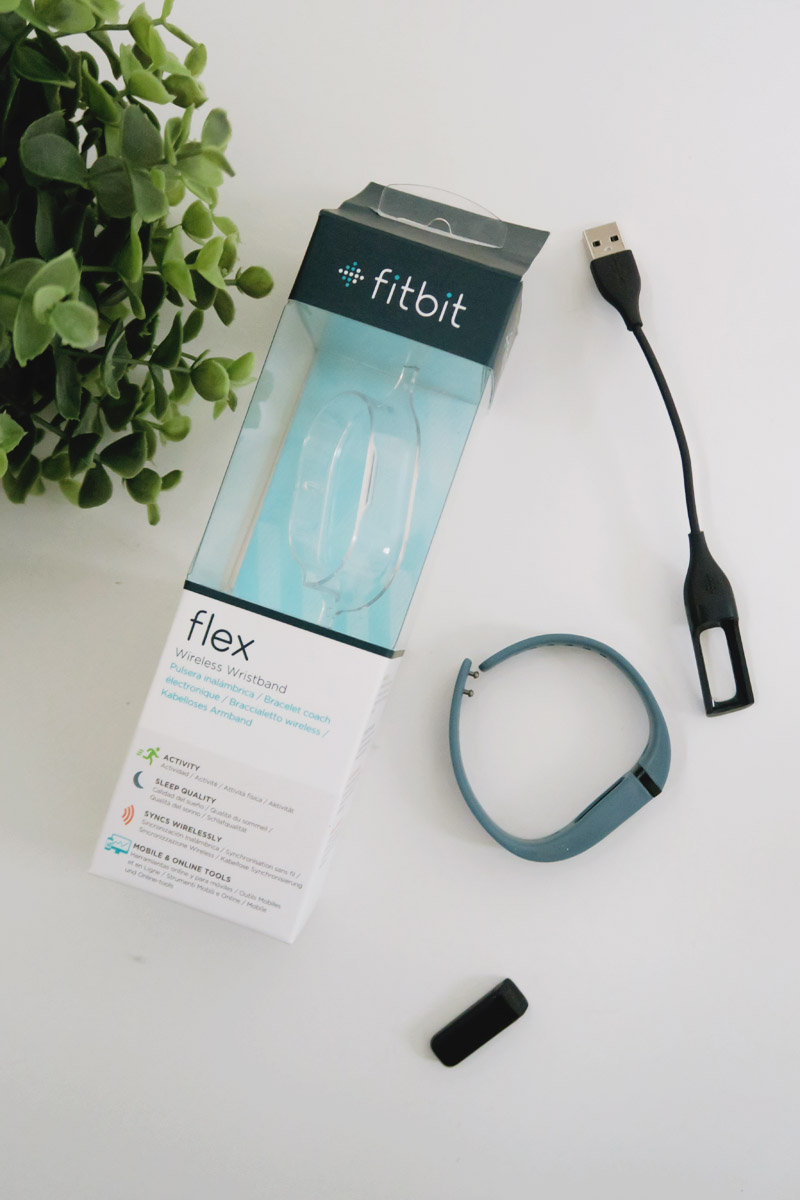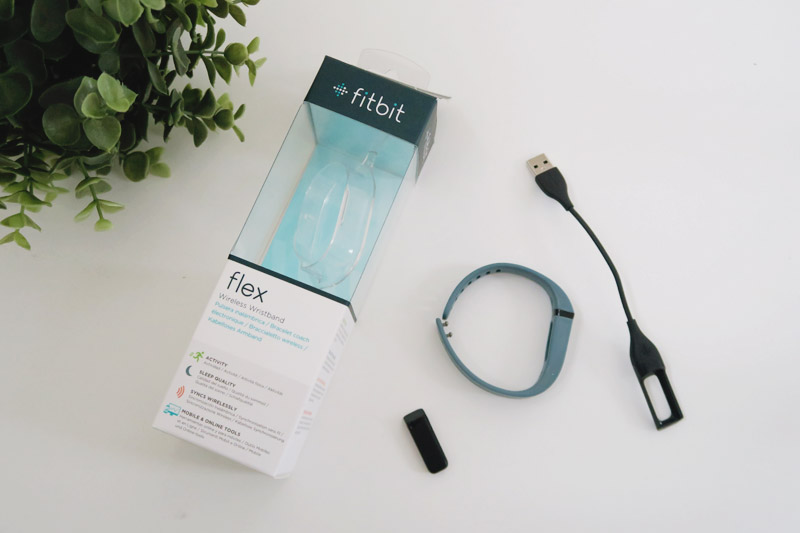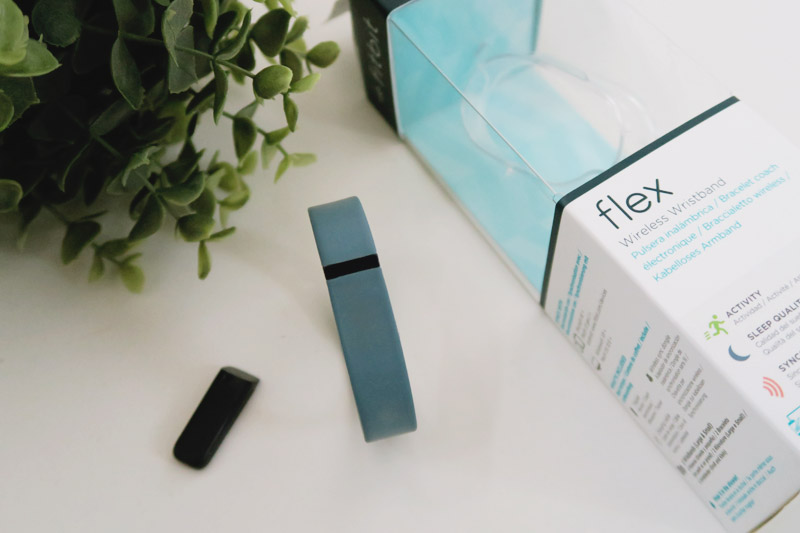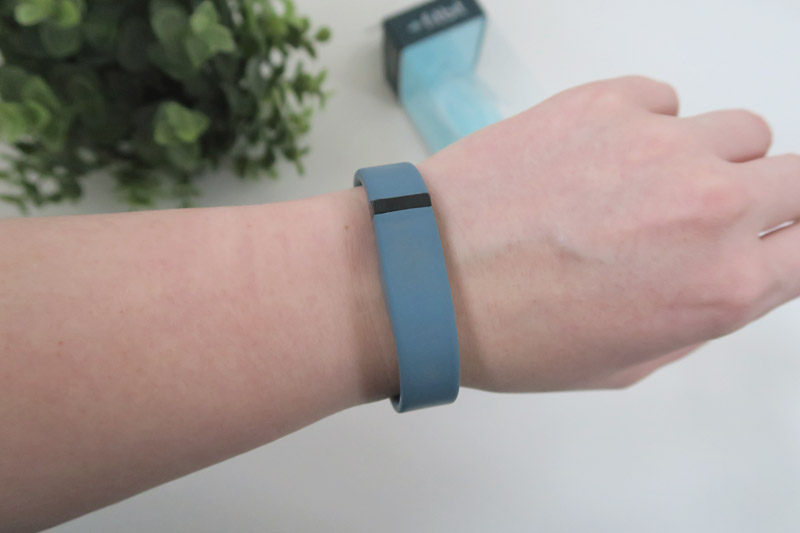 Back in April last year, I decided to go ahead and buy the fitbit flex after seeing a couple fitness bloggers/instagrammers wearing it. I'm not the most active person and I loved the idea of being able to track my steps each day without having to clip a pedometer on my trousers or in my pocket. I'm not even joking when I say I actually haven't gone a day without wearing it since I bought it almost a year ago! I honestly thought it would be this 'phase' that I'd go through where I'd wear it for a month or so then loose interest. Nope. I still love it!
So, if you don't know what it is, it's an activity tracker that you wear on your wrist like a watch or a bracelet. It tracks your steps, converts it into the equivalent distance you've walked and how many calories you've burned. You can also track water consumption, sleep quality, weight, food consumption and you can track your walks/runs like on map my run etc through their app. The band has a little 'window' on it to see the tracker, which when you double tap it, it shows some little lit up dots – each dot relating to you completing 20% of your daily goal. So inside the box is a tracker that you put inside the band (there are two sizes – small and large) that you wear on your wrist, a charging cable and a bluetooth dongle for your computer for if you want to sync it up with that too.
Now I'm not entirely sure how accurate the tracker is, I mean I've walked with it while looking at the steps on the app and it counts pretty much all of them, but it also adds a lot of extra ones on too. If I wave, shake my hand, stroke my cat etc it all counts as steps so if you're looking for something that is super accurate, then this probably isn't the thing for you, but it is a great way to get you moving more. I'm so goal orientated, so I love that I have a daily goal of 10,000 steps. If I'm only 600 away from hitting that goal, I'll be walking all over our house before bed, just to hit that goal (but lets face it, my usual average steps is around 5-6k a day when I'm at work, and less on the weekends unless we go out for a day – I'm lazy).
One of my favourite things is that you can also invite friends that have fitbits too to daily step challenges, mon-fri step challenges and a weekend challenge. Luckily, I convinced my parents and Shane to get them too so we're always in competition with each other to get the most steps! One of my other favourite features is the water consumption goal. I never used to drink enough, but now I religiously throughout the day add in how much I've drank to make sure I'm drinking enough. My goal is 2litres a day, but you can change it to suit you. I can definitely tell now when I haven't hit my goal for the day!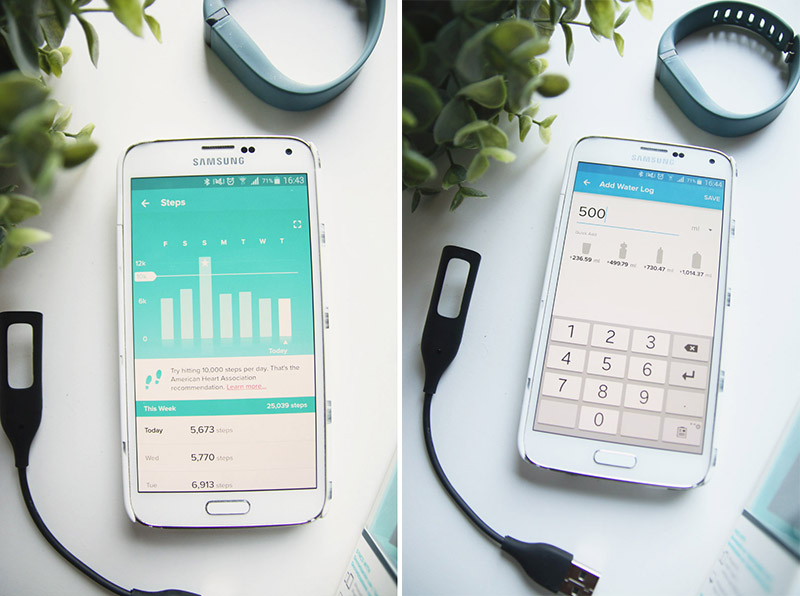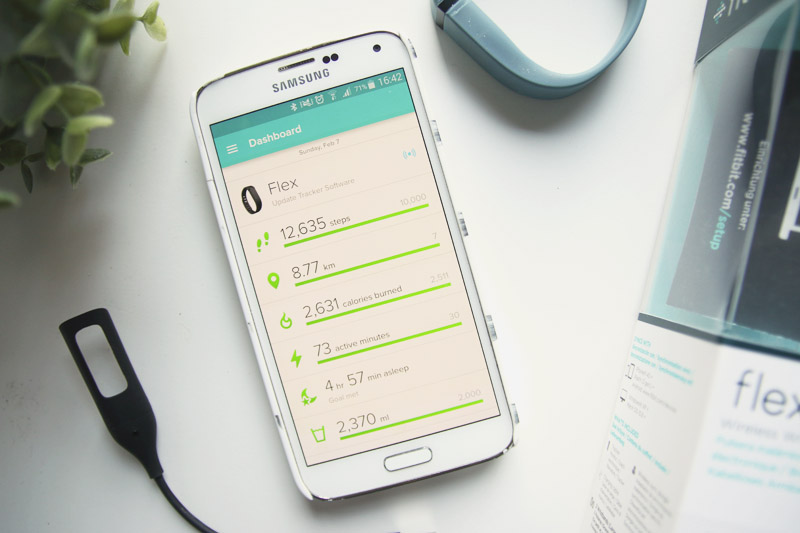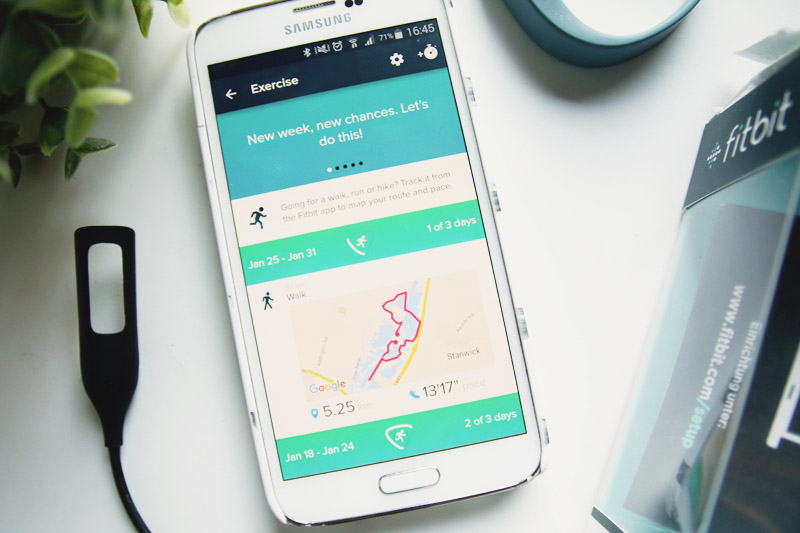 I also love how every tracking feature has a series of graphs that you can look at. I love looking back and seeing how much I don't hit my goals and how much I do. It makes me realise just how inactive I usually am, as most of the times that I hit my goals are when we're on holidays haha!
The only downside I've had with my fitbit is since December my battery started to only last a couple days (it should last on average around 5-7 days). I contacted fitbit after resetting my tracker and they sent me out a replacement within a few days because my battery showed up as being faulty. The replacement one had the exact same issue and they just sent me out another replacement this week. It looks like this one is having the same issue, so I really don't understand what is causing it. They send you out a new charging cable with each new tracker so it's not that. I've uninstalled the app and reinstalled it to see if that is having anything to do with it like it may be trying to sync with it all the time and running the battery low? I'm not sure. We'll see how it goes – I'll try and remember to update with the results!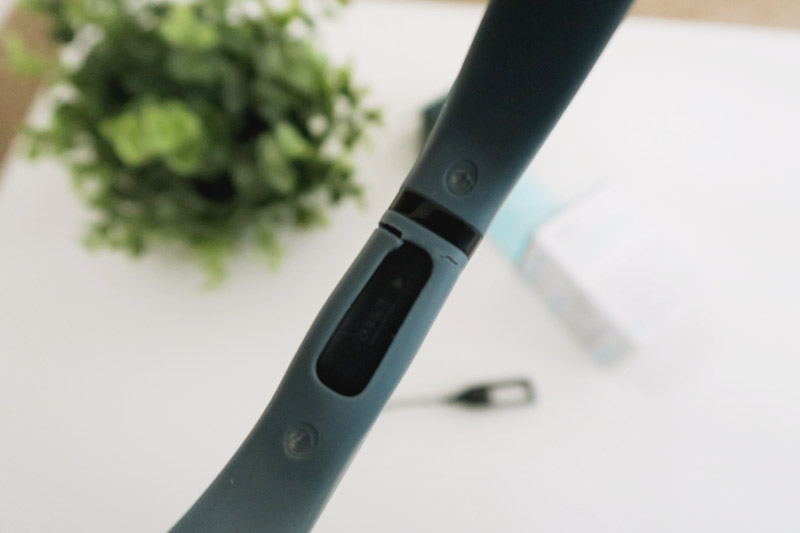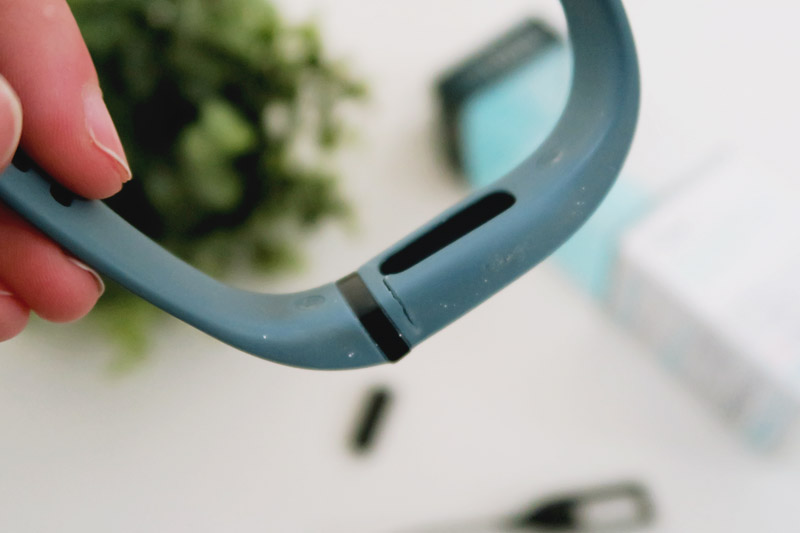 Another problem I've had is that actual band has split! With all the taking the tracker out of the band to charge it, it started to get really worn and eventually split on one side. Since I've taken the photos, the other side has split too and it's now only held together by the front section, so I might need to buy a replacement one soon!
Other than that, I absolutely love my fitbit! I can't see me stopping wearing it anytime soon, though I am considering upgrading to the Charge (Shane, my mum and dad all have this one) or maybe even the Alta when it comes out since it's a little smaller than the Charge, which have a few more features, the main thing being an LCD screen. Have you got a fitbit or something similar, or are you thinking of getting one? I'd love to know what you think!